TlhaQ LopnO!
Klingon translation? Awesome party. It's time to broaden your social universe. May marks the emergence of summer: hot sun, tops down and lots of skin, so get outside and rock that Jeankini...or those Spock ears (Star Trek convention this weekend! Don't pretend you don't secretly want to go.)
Live Long and Prosper,
l'étoile
p.s.- For those of you who have yet to snap up a copy of the new l'étoile do so by stopping in to ROBOTlove, Cliche, Altered Esthetics Gallery, Placement Gallery, UP6, SOO Visual Arts Center, Design Collective, and Rogue Buddha Gallery or Online at densitystudios.com and of course letoilemagazine.com!
CLICK THE IMAGE TO PURCHASE L'ETOILE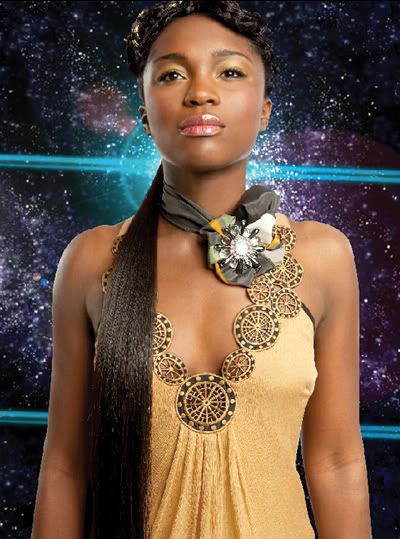 THURSDAY MAY 3RD
First Thurdays in the Arts District
@ Northeast Minneapolis
Various Locations
Come check out the NE Minneapolis Arts District's open studio tours! Many of the NEMAA artists will be in their studios to meet, greet, show and sell. With a more casual and intimate atmosphere, this mini-AAW is a great experience for the art collector and browser.
CLICK THE IMAGE FOR THE NEMAA SITE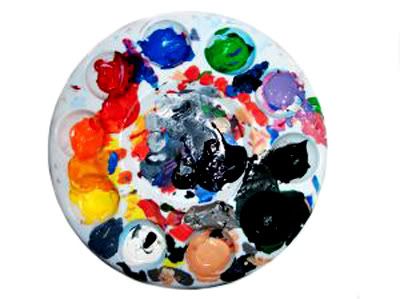 ART-A-WHIRL PICK: Thomas Menke
Art-A-Whirl Studio Location:
Thorp Building
1618 Central Avenue NE, Suite 120
Minneapolis
Thomas Menke's woodwork reveals the artistry of form and function. His beautifully crafted tables and cabinets show a hip sensibility, while letting the materials speak for themselves.
Art-A-Whirl 2007 is May 18th-20th. For general info visit www.nemaa.org
CLICK THE IMAGE FOR THOMAS MENKE'S SITE
FRIDAY MAY 4TH
Art for Other Senses & Silent Art Auction
@ Altered Esthetics Gallery
1224 Quincy St. NE
Minneapolis
7pm / Free
While we are used to feasts for the eyes when we visit a gallery, we forget that our other senses compose the majority of our perception. This is the idea behind Art for Other Senses, which features art patrons are encouraged to touch, art you can smell, "Art of Coffee" and "Art of Wine" cuppings and tastings and a variety of music and sound studies.
Also on the bill: A Silent art auction featuring work by local artists including Rob McBroom, Aesthetic Apparatus, Kate Iverson and many more. Raffle tickets will be on sale as well! Win prize packages from l'étoile magazine, Two Bit Bling by Molly Roark, Some Assembly Required and more!
CLICK THE IMAGE FOR THE ALTERED ESTHETICS SITE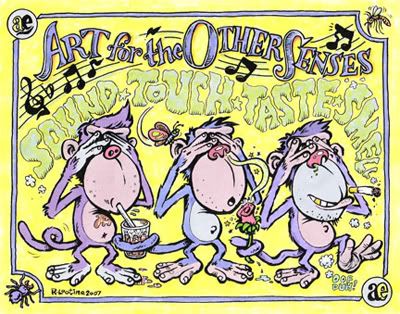 FRIDAY MAY 4TH
Eccentric Beats 4 Year Anniversary
@ Foundation
10 S. 5th St
Minneapolis
10 pm / 21+ / $7
Jetsetter DJs Bill Patrick and DVS1, joined with Soteg & Friends, fly in to help celebrate the 4th anniversary of Eccentric Beats. Enjoy their brand of techno and deep lounge, which has traveled everywhere from NYC to Ibiza.
CLICK THE IMAGE FOR THE FOUNDATION SITE
FRIDAY MAY 4TH - SUNDAY MAY 6TH
Star Trek Convention
@ Marriot City Center
30 S. 7th St.
Minneapolis
William Shatner and Leonard Nimoy IN THE FLESH, people. IN THE FLESH.
CLICK THE IMAGE FOR MORE INFO
COOL LINK
British art genius Darren Di Lieto has taken mail art to a new level with mailmeart.com. Send him your artsiest, most beautiful envelopes or packages, and not only will Di Lieto post your work on his website, you may have the chance to show and sell in London.
CLICK THE IMAGE FOR THE MAIL ME ART SITE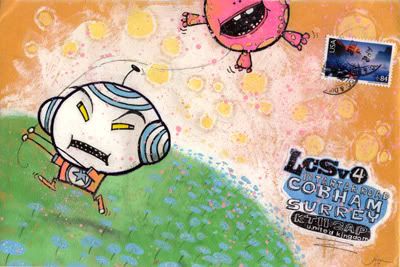 SATURDAY MAY 5TH
Cinco de Mayo
West St.Paul
9am-5:30pm / Free
Vaminos down to the District del Sol on St. Paul's West Side for an authentic Cinco de Mayo Fiesta! Featuring live music, a lowrider car show and one of the Twin Cities' most amazing parades. Ole!
CLICK THE IMAGE FOR THE DISTRICT DE SOL SITE
SATURDAY MAY 5TH
Des Derrieres
@ Art of This Gallery
3222 Bloomington Ave
Minneapolis
David Petersen presents Des Derrieres, a trio of mysterious New York artists. Watch as this show of painting, sculpture, and video turns theory and concept inside out to reveal "nonsensical grandiosity."
CLICK THE IMAGE FOR THE ART OF THIS SITE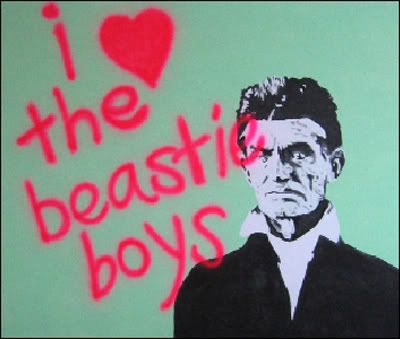 SATURDAY MAY 5TH
Surf Stomp
@ The hex
2600 27th Ave. S.
Minneapolis
9pm / 21+
Wrap up your Cinco de Mayo with a melodious, aural trip south of the border. Have a cerveza or two with Big Surf, the 99ers and the D-liners and recall fond times on the playa.
CLICK THE IMAGE FOR THE HEX SITE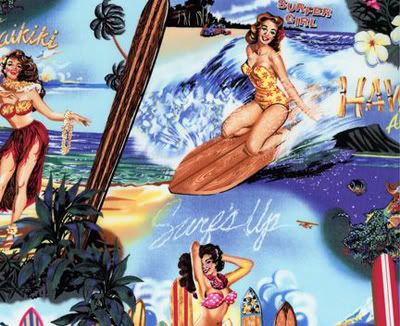 SATURDAY MAY 5TH
Mezzanine Salon Grand Opening
@ Mezzanine Salon
2225 Franklin Ave. E
Minneapolis
7-11pm / Free
To celebrate this welcome addition to the Minneapolis landscape, a kick-off reception will be held at Mezzanine's beautiful new salon space in South Minneapolis. Featuring music from Arctic Universe and dj James Leonardo as well as an installation of visual works by artist Jaron Childs.
CLICK THE IMAGE FOR THE MEZZANINE SITE
SUNDAY MUSIC PICK
The Evolution Control Committee
Samples? Free. Copyrights? No problem. Follow The Evolution Control Committee as they collage, splice, mix, and run over any sound samples they want to create snappy and politically spiced mash-ups. Hurry up and take a listen before those cease-and-desist orders become legal action!
CLICK THE IMAGE FOR THE ECC MYSPACE
MONDAY MAY 7TH
Bjork Listening Party & Connect w/ DJ Bach
@ Foundation
Hennepin and 5th
Minneapolis
9pm / 18+ / $3
Join DJ Bach on this very special night. Not only will his outstanding grooves bring the floor down, but guests will get a sneak listen to Björk's dancetastic new album, Volta, before it hits the shelves.
Channel your best Bjork through hair, makeup or clothing (we know you have a swan dress in the back of your closet!) for a chance to win a Bjork prize package from l'étoile magazine & Atlantic Records!
CLICK THE IMAGE FOR THE FOUNDATION SITE