YO MOMMA
We love our mothers
They gave us life and therefore
We owe them a card
xo-l'étoile
Special thanks to our friends at
mnartists.org
for featuring us in the new access+ENGAGE! Click the image below to read the awesome article!
CLICK THE IMAGE TO READ THE ARTICLE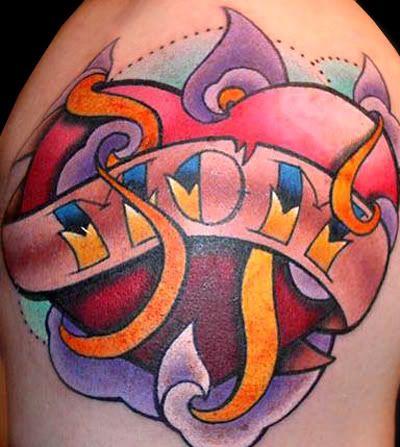 FRIDAY ART-A-WHIRL PICK: Toni Gallo
Studio Location
1618 Central Ave NE, Suite 7, Mpls
Local painter Toni Gallo's portraits place theatrical memories against objective truth, examining how our past can become a creation within itself. Dealing with the runaway memory, her work stirs up drama with melancholic beauty.
For general info on Art-A-Whirl, happening May 18th-20th go to
www.nemaa.org
Art-A-Whirl 2007 is sponsored in part by l'étoile magazine!
*****ART-A-WHIRL IS IN NEED OF VOLUNTEERS FOR NEXT WEEKEND! E-MAIL KATIE.SHERMAN@HOTMAIL.COM TO SIGN UP!!!*****
SAVE THE DATE/PARTY ALERT: Next Saturday we host a bash at the lovely
Q.arma Building
- Be there!
CLICK THE IMAGE FOR THE TONI GALLO SITE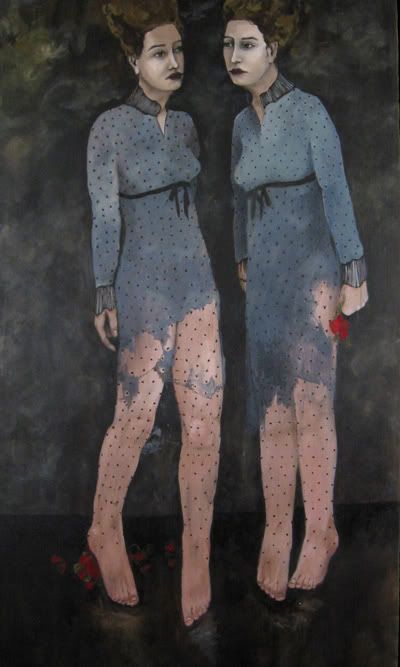 FRIDAY MAY 11TH
Gronk
@ The Rogue Buddha
357 13th Ave NE
Minneapolis
6-10pm / Free
In collaboration with Madison's prestigious Tandem Press, nationally renowned artist Gronk brings his unique style to Rogue Buddha. Part bright and comical, and part mysterious and alienating, his prints comment on themes of ethnic identity (he is the forefather of the Los Angeles Chicano art movement), romantic love, and mortality.
CLICK THE IMAGE FOR THE ROGUE BUDDHA SITE
FRIDAY MAY 11TH
MCAD MFA
@ SOO VAC
2640 Lyndale Ave S
Minneapolis
6-8pm / Free
For the sixth year in a row, the Soo Visual Arts Center presents selected works from MCAD's MFA Thesis Show. This is your chance to check out some of the young stars of the local art scene!
CLICK THE IMAGE FOR THE SOO VAC SITE
art by Molly Roth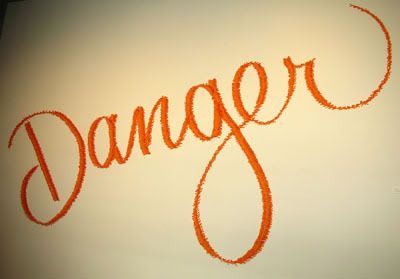 FRIDAY MAY 11TH
The Science of Sleep by Michel Gondry
@ The Walker Art Center Cinema
1750 Hennepin
Minneapolis
The whimsical and imaginative Stéphane (Gael García Bernal) has a mundane job at a calendar company and longs for a more creative outlet. He becomes enamored of his neighbor, Stéphanie (Charlotte Gainsbourg), but the relationship is threatened by the constant seepage of his fantasy life into his real world.
The Science of Sleep is first screening in the Michel Gondry retrospective that will run through June 23rd.
CLICK THE IMAGE FOR THE WALKER SITE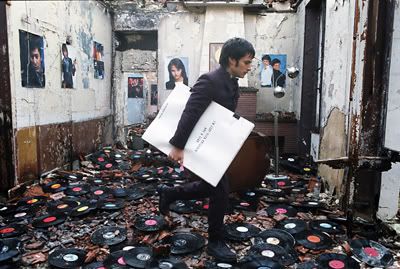 FRIDAY MAY 11TH
Beatrix Jar
@ Clubhouse Jagger
923 Washington Ave N
Minneapolis
9pm / 21+ / Free
This "sound-art-duo" presents a double delight at
Clubhouse Jager
: a live electronic music set, followed by a live DJ set. Beatrix Jar weaves found electro sounds (our favorite is the hijacked Speak N Spell!) into experimental beats, with fantastic results.
CLICK THE IMAGE FOR THE BEATRIX JAR MYSPACE
FRIDAY MAY 11TH
Mike Dearborn, Kendall Station and Jack Complex
@ Foundation
10 S. 5th St
Minneapolis
10 pm / 21+ / $5
Chicago-based Mike Dearborn, who has worked with everyone from Daft Punk to Joey Beltram to Gary Numan (love him!), will be punching out a night of intoxicating beats at Foundation. Fellow DJs Kendall Station and Jack Complex provide exquisite backup.
CLICK THE IMAGE FOR THE FOUNDATION SITE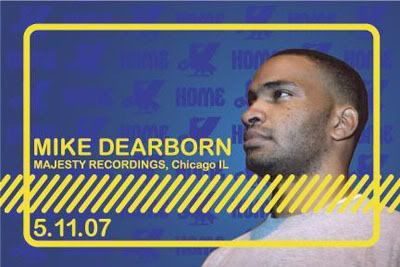 COOL LINK
Local spies Ellen and Tyler hit the streets and document the best of the ruffled, the buckled, and the cinched in this street fashion blog. It has gotten to the point where we have stopped googling our crushes…we just stop by Minneapoline and see if they're outstanding enough to be featured.
CLICK THE IMAGE FOR THE MINNEAPOLINE SITE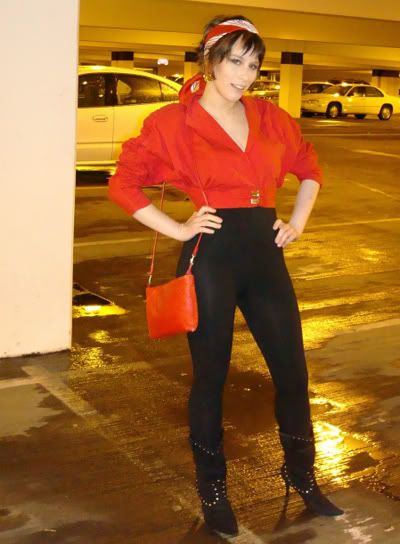 SUPPORT YER BOYS
Hometown hotties Solid Gold are on the rise! Currently competeing for a trip to play a Vice Magazine party in London, the boys need your vote! Click the image below to vote for the guys and send em' to the land of tea, krumpets, and Doctor Who!
CLICK THE IMAGE TO VOTE
SATURDAY MAY 12TH
Spring: Color of the Sun through the Pink of my Eyelids
@ mplsart.com Pop-Up Gallery
719 2nd St. South (across from the Guthrie)
11am-1pm / Free
Please join mplsart.com for a special wine tasting event in conjunction with the opening of the Mill City Farmer's Market!
The mplsart.com curated show " Spring: The Color of the Sun Through the Pink of My Eyelids" and Etica Fair Trade Wine will be hosting a tasting event. Don't miss your last chance to see this wonderful show!
CLICK THE IMAGE FOR THE MPLSART SITE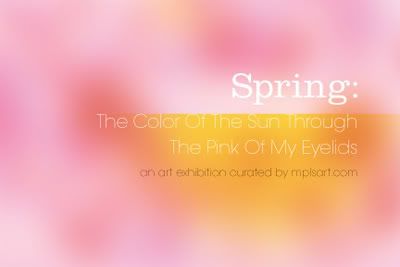 SATURDAY MAY 12TH
A Purge of Dissedents
@ Toomer Gallery at SOO VAC
2640 Lyndale Ave S
Minneapolis
7-10pm / Free
An intense collaboration between fine-artist Dalek and musician HAZE XXL has culminated in the book/DVD/CD project A Purge of Dissidents. The three parts of the project are completely intertwined and feature 10 animated pieces and 30 instrumental tracks that were then sent to various musicians to be vocalized and remixed. Come celebrate the fruits of this massive undertaking at the Toomer Gallery!
CLICK THE IMAGE FOR THE ROBOTLOVE SITE
SATURDAY MAY 12TH
Ephemeral Space
@ Tyler St. Studios
1331 Tyler St NE
Minneapolis
8pm / Free
The term "ephemeral" refers to something that is short-lived, momentary or temporary. Fittingly, a show of work dealing with this idea is being shown for one night and one night only. 21 artists' works deal with the realm of the fleeting, while Professor BX, DJ Ames, and the Como Avenue Jug Band deliver once-in-a-lifetime sounds.
CLICK THE IMAGE FOR THE EPHEMERAL SPACE MYSPACE
SATURDAY MAY 12TH
B-Girl Be Benefit Featuring Spinderella
@ Foundation
10 S. 5th St
Minneapolis
10 pm / 21+ / $10
Superstar DJ Spinderella will make all of your dreams come true at this benefit show for this summer's B-Girl Be 2007 Summit: A Celebration of Women in Hip-Hop. Local DJ Drea and hostess Desdamona are on hand to get the party started right. Tickets available online at www.vitavinyl.com.
CLICK THE IMAGE FOR THE B-GIRL BE SITE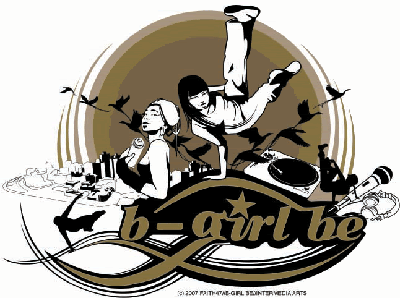 SATURDAY MAY 12TH
Music x Music
@ Fhimas
6 W 6th St.
St. Paul
10pm-1am
Join the infamous Ian from Drinking With Ian as he DJs Fhima's Music x Music series finale with his iPods of FURY. Hear some new favorite songs and partake in the abundance of cheap, cheap drink specials.
CLICK THE IMAGE FOR THE MUSIC X MUSIC MYSPACE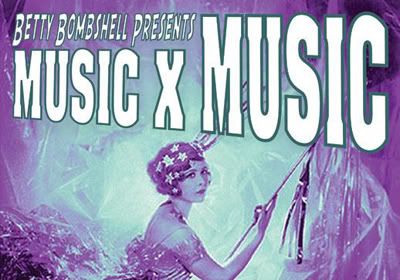 SUNDAY MUSIC PICK: Justice
Our mom was the one who turned us on to French nu-funk/synth/metal outfit Justice, whose new album drops next month on the coolest of cool,
Ed Banger Records
. Yes, she's just that hip. We love you mom!
p.s.-Make sure to check out
Justice's latest video for D.A.N.C.E.
- HOT!
CLICK THE IMAGE FOR THE JUSTICE MYSPACE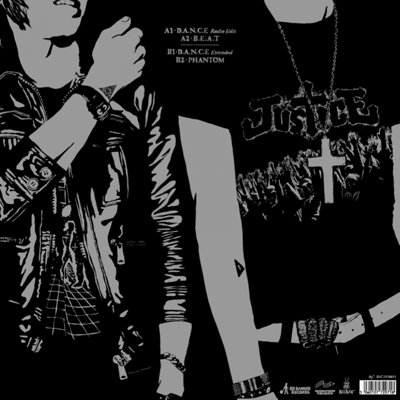 SUNDAY MAY 13TH
Mother's Day Greek Brunch
@ Kafe 421
421 14th Avenue S.E.
Minneapolis, MN 55414
This adorable bistro is serving up a special, delectable Greek menu for Mother's Day! Brunch or dinner, treat your mom to a wonderful meal at Kafe 421 on her special day. Be sure to visit their website or call 612-623-4900 ASAP for reservations!
CLICK THE IMAGE FOR THE KAFE 421 SITE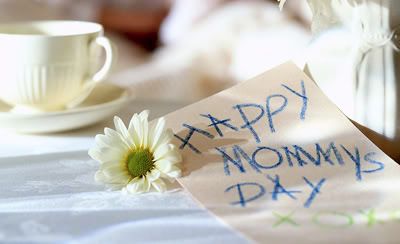 DON'T FORGET THE FLOWERS!
Roger Beck Florist
1100 East Franklin Ave
Minneapolis
Moms love flowers any day, but Mom's Day is a particularly good time to give them. We love Roger Beck because he has a ginormous selection of beautiful blooms and gives exquisite service, too!
And yes...the french tulips in the photo below were courtesy of Mr. Beck!
CLICK THE IMAGE FOR THE ROGER BECK SITE
DON'T FORGET THE CRAFTS!
Get crafty for Mom this year by taking it up a notch from the traditional "macaroni glued to construction paper" and try something a titch more complicated. We have the total hots for origami master Michael Webb, who will show you how to make the loveliest paper flowers and more.
CLICK THE IMAGE FOR MICHAEL WEBB'S TUTORIAL