TRIPLE TROUBLE
With three days off this weekend, we're hoping for a triple threat of art, music, and fashion. Which, of course, all adds up to three times the fun. We encourage you to mix these three inspirations to add flavor to your life: maybe you fill a canvas listening to a new album, or maybe put together an outfit that makes you a walking art exhibition. Make three your number this weekend: a lucky kiss at 3:33 (am or pm: up to you) seals the deal.
xo-l'étoile
CLICK JACK THE FABULOUS INTERN FOR OUR MNARTIST FEATURE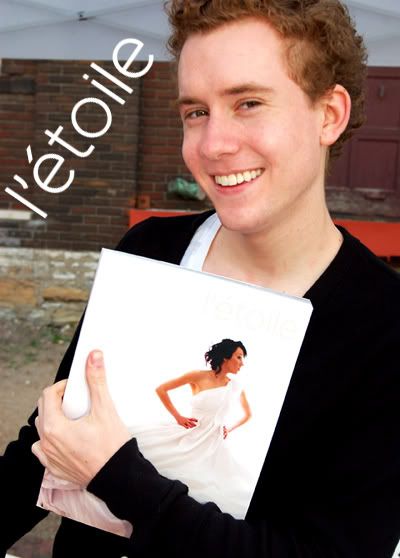 THURSDAY MAY 24TH
Zine-printing Workshop/Free Thursdays
@ The Walker Art Center
1750 Hennepin Ave.
Minneapolis
zine printing: 6-9 pm
artist talk: 7 pm
What's better than spending a lovely evening strolling the pristine galleries of the Walker? Being able to peruse for free! Target's Free Thursday event features a zine-printing workshop and a talk with artist David Choe. Choe is best known for his so called "dirty art," a blend of painting, sculpture, and graffiti, inspired by his international travels.
CLICK THE IMAGE FOR THE MNARTISTS SITE
Art by David Choe
FRIDAY ART PICK: ANNA FOWLER
Thanks to the use of plastic substrate and airbrush, Fowler's work takes on an artificial, almost Hollywood feeling. Her portraits are alternately silly, sexy, and ghastly, but they always stun the viewer with meticulous detail and signature style.
CLICK THE IMAGE FOR THE ANNA FOWLER SITE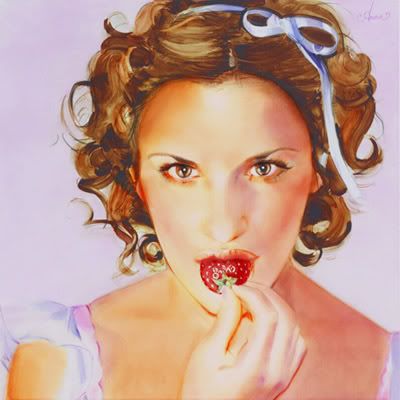 FRIDAY MAY 25TH
Night Flight
@ First Ave VIP Room
701 First Avenue North
Minneapolis, MN
10pm / 21+ / $6
The freshest jams from schools old and new will be flying in this table fight between DJs Nyteowl, Joe Cruse and Ackerman. All will benefit from the savage beating: their head-banging electro and dance classics are so hot, you'll be screaming for more!
p.s. Save the date: our Sunday Music Pick this week,
The Glamour
, will be making an extra special appearance at the June 29th Night Flight!
CLICK THE IMAGE FOR THE NIGHT FLIGHT MYSPACE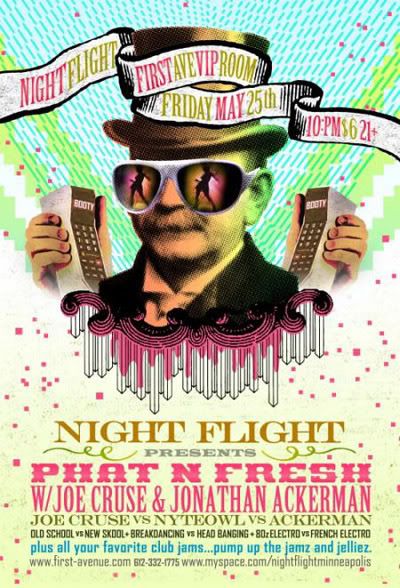 FRIDAY MAY 25TH
Jerome Emerging Printmakers
@ Highpoint Center for Printmaking
2638 Lyndale Ave S
Minneapolis
6:30pm-9pm (meet and greet) / Free
The Highpoint Center, a non-profit printmaking organization, presents the work of Brian Aldrich, Emmy Lingscheit, and Jon Renzella, the recipients of the 2006-07 Jerome Emerging Printmakers' Residency. These prints are the product of an intense nine months of artistic expression and skill-sharpening, and demonstrate why printmaking is one medium that rocks our world.
CLICK THE IMAGE FOR THE HIGHPOINT SITE
art by Emmy Lingscheit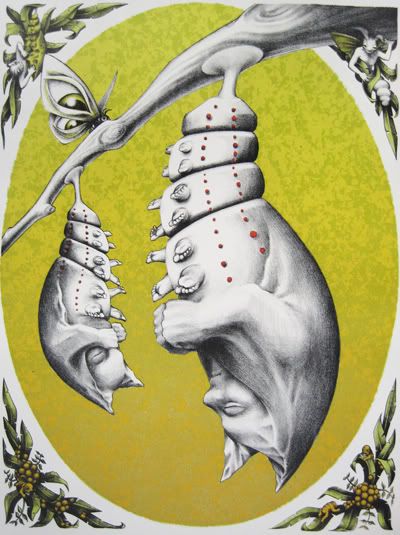 FRIDAY MAY 25TH
(runs through June 24th)
Shojo Manga! Girl Power
@ MCAD Galleries
2501 Stevens Ave. S
Minneapolis
9am-8pm / Free
Shojo manga are "girl comics" that have been produced in Japan since World War II. This internationally touring show reflects the evolution of the roles of Japanese girls and women over the past 60 years, and also presents Western responses to this unique genre of manga.
CLICK THE IMAGE FOR THE MCAD SITE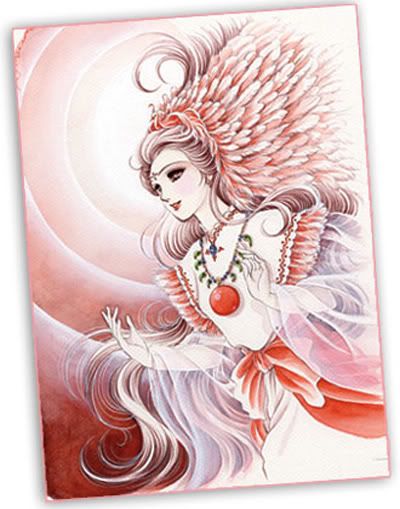 FRIDAY MAY 25TH-SATURDAY MAY 26TH
Hamluke
@ The Hennepin Stages
824 Hennepin Ave
Minneapolis
7pm or 10pm / $20
We'll admit it: we're fans of the Force. And to commemorate the 30th anniversary of a certain amazing sci-fi trilogy, the Hennepin Stages present Hamluke, a retelling of Shakespeare's most popular tragedy, as told by wookiees, droids, and Jedi Knights.
CLICK THE IMAGE FOR THE HAMLUKE MYSPACE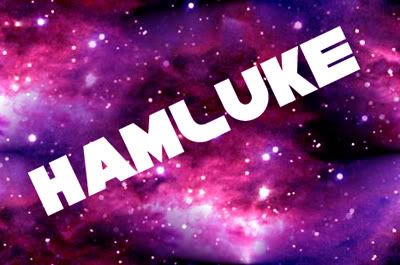 COOL LINK: HEADHOODS
Three heads are better than one, and a Headhood hoodie proves it. Just pick a face off of their website—we personally like the pin-up girl—and Headhoods will hand-print it onto both sides of a hoodie. The result is the most stylish version of incognito we've seen since those finger-moustache tattoos.
CLICK THE IMAGE FOR THE HEADHOODS SITE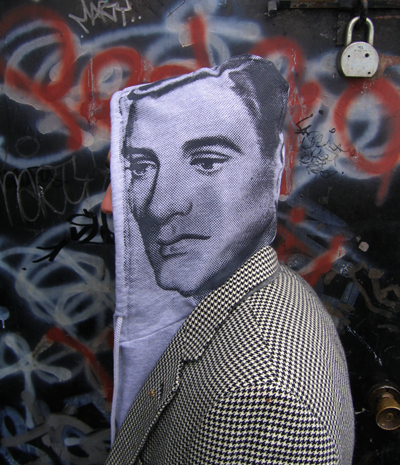 SATURDAY MAY 26TH
Still in Style
@ Trocaderos
107 3rd Ave N
Minneapolis
9pm / 21+ / $15 advance, $18 door
Still in Style presents a "Wax Fashion Concept," which is going to melt in your heart, not in your hand. They gave a handful of local designers a wing of a wax museum (okay, really it's a nightclub) to decorate and style—interiors, models, and all. With live music accompaniment, the designers will be on-hand to discuss and present their creations.
l'étoile will be on hand selling magazines - so if you haven't picked one up yet, here's your chance!
CLICK THE IMAGE FOR THE STILL IN STYLE SITE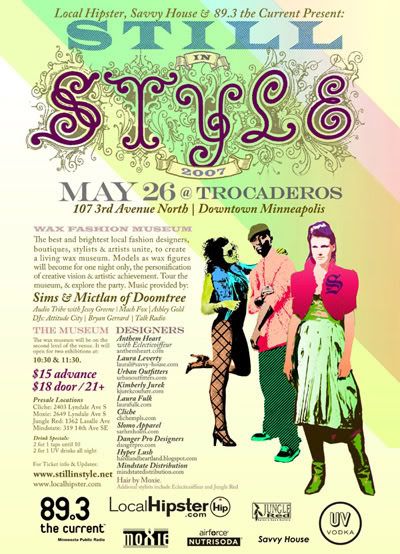 SATURDAY MAY 26TH
The Heavenly States, Mike Gunther, Ice Palace
@ Turf Club
1601 W. University Ave
St. Paul
9pm / 21+ / $6
Power pop heroes with a violin twist, The Heavenly States headline this evening of fine music, which also features local stars Mike Gunther & His Restless Souls and Ice Palace.
Make sure to tune in to 89.3 The Current on May 29th to hear a live, in-studio performance by The Heavenly States!
CLICK THE IMAGE FOR THE HEAVENLY STATES MYSPACE
SATURDAY MAY 26TH
Punk Rock Prom
@ Big V's
1567 W. University Ave
St. Paul
9pm / 21+ / $5
Save a slam dance for me at Big V's Punk Rock Prom! Hosted by the Fillmores and those tricky little devils the Minnesota Roller Girls, this is the place to make a lifetime of spike-studded memories. Formal wear (in varying degrees of funkiness) and a date are strongly encouraged!
CLICK THE IMAGE FOR THE BIG V'S SITE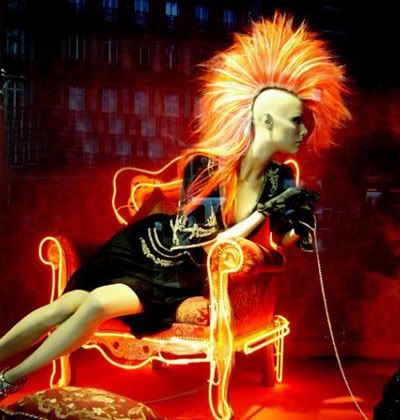 SATURDAY MAY 26TH
(ongoing through June 16th)
Robert Mapplethorpe
@ Weinstein Gallery
908 W 46th St
Minneapolis
Saturday Gallery Hours: Noon-5pm
This show at the Weinstein Gallery presents Mapplethorpe's more classical images, which focus on the beauty of the human form. The Weinstein is one of only two galleries nationwide that works directly with the Robert Mapplethorpe Foundation, and the work in this show has been compared to Edward Weston for their sublime beauty. This show is a must-see for any photography fan.
CLICK THE IMAGE FOR ADDITIONAL GALLERY HOURS AND MORE INFO
Photo by Robert Mapplethorpe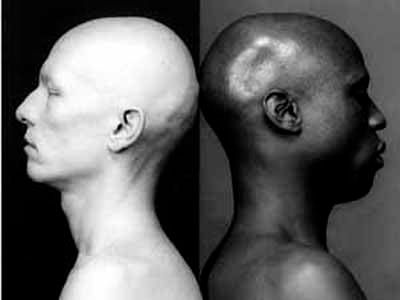 SATURDAY MAY 26TH-SUNDAY MAY 27TH
MOZART: Don Juan Giovanni and Figaro
@ Theatre de la Jeune Lune
105 N 1st St
Minneapolis
Figaro- Saturday 8pm, $30
Don Juan Giovanni- Sunday 7pm, $30
Show that favored guy or gal you're a class act by taking them to a production of Don Juan Giovanni or Figaro. Unlike your regular rock n' roll hangouts, you won't get PBR spilled all over you, and you won't walk away with ringing ears.
CLICK THE IMAGE FOR MORE INFO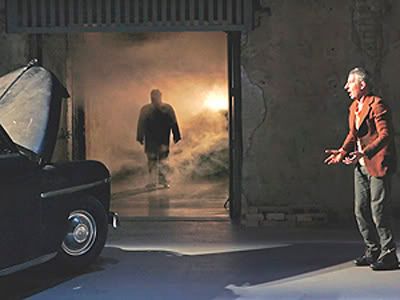 SUNDAY MUSIC PICK: THE GLAMOUR
Young Milwaukee beatheads, Asher "Diamonds" Gray and Richard "Kelly Green" Galling, know how to get the party started RIGHT. Their French-kissed melodies are the perfect getting-ready soundtrack. Completely luscious! To sweeten the deal, they're making an extra snazzy appearance at next month's Night Flight on June 29th. Stay tuned to What's What for details and in the meantime check out our interview with The Glamour below!
You've been getting major play on some of our fave music blogs the past couple months. What kind of impact has that made on your lives?
More people in general are being exposed to our music via Big Stereo, Discobelle, and Kiss Atlanta. It's helped us to make more contacts and allowed us to play more parties outside of Wisconsin. Audioporno, in Switzerland, is doing a remix of "Get Into It," and these kids Plus Move, out of Boston, are remixing "Kidz Night." Paul Dervo, Flosstradamus, Sinden, and Klever have been playing our tracks. It's cool to know people outside of Milwaukee/Chicago are into our stuff.
How does the scene differ in Milwaukee as opposed to Minneapolis? And if we came to Milwaukee, where would you tell us to go for a dance-tastic evening?
In Mlwaukee we don't have any 18+ venues (unfortunately) and I think that's the main difference. It seems like there are a lot of kids in everywhere that are between 18 and 21 that are really into dance music. It's great that you guys have a venue that allows that age group to get into shows.
We have been doing Milwaukee parties for some years now, and there are a variety of spots to check out. For dirty dives, there is The Riverhorse, crazy clubs, there is MOCT, and for something in between, there is Red Light Destrict.
What are each of your favorite dance tracks of all time?
Asher - The track that made me want to dj was the "Cassius 1999 Remix". It was the last track on their album "1999" and at the time it blew my mind. I still have a soft spot for that track.
Richard - I've always been a sucker for "I live you, I need you" by Chaka Kahn. Seriously, it's amazing.
Will you go on dates with us when you come to Minneapolis in June?
Haha. Sorry, our girls might not approve.
CLICK THE IMAGE FOR THE GLAMOUR MYSPACE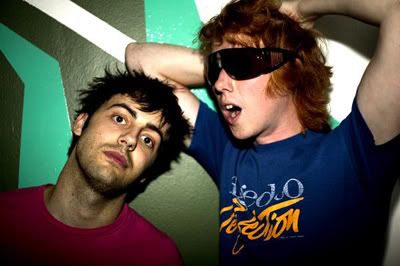 SUNDAY MAY 27TH
Folk / Blues / Beyond
@ Bryant Lake Bowl
Lake & Bryant
Minneapolis
10pm - Close
DJ's John Jerry (The Owls, Ashtray Hearts) and Clint Simonson (DeStijl Records) team up to bring you an mellow and lovely evening of rare Folk, Blues, and more. A perfect, chill, end to a crazy weekend!
CLICK THE IMAGE FOR THE BLB SITE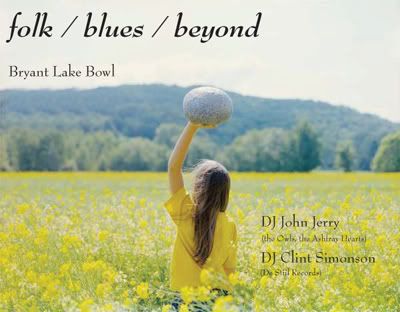 SUNDAY MAY 27TH
The COME DOWN's Creature Show
@ Acadia Cafe
1930 Nicollet Ave. S
Minneapolis
The wild things will come out of the woodwork this Sunday at Acadia Cafe! Buzzes and squawks will be provided by Thank You, Les Ourses, and Mute Era as well as Creepy crawlies from the Bell Museum's bug petting zoo. A prize will go to the best creature costume in the house so bring your bug eyes, your furry tails and your feathery finest! FREE BEER to the first 20 who dress up as something wild and creature-y.
CLICK THE IMAGE FOR THE ACADIA SITE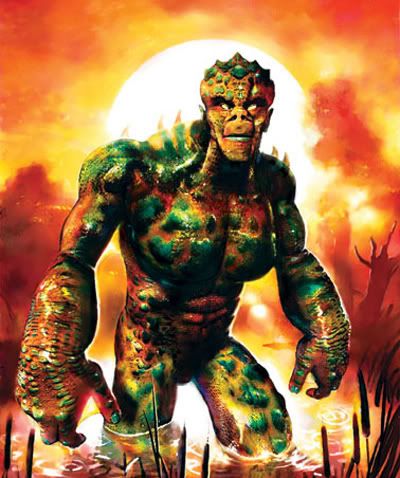 MONDAY MAY 28TH
Picnics, l'etoile style
Tis the season for enjoying the outdoors! Plan a picturesque picnic with your mates this Memorial Day, whether it be the beach, the park, or your own backyard! We recommend making it as precious as possible with a pretty, pretty picnic basket, place settings and blanket to sit on. Don't forget the wine!
We'd like to share a few of our fresh summertime faves (quick and easy for hipsters on the go)!
Sweet and Salty Sandwiches
1 fresh Baguette
2-3 Apples (We love Honey-Crisps)
Brie (however much you want!)
1 Rotisserie Chicken
Cut your baguette open, length-wise. Spread Brie on both sides. Thinly slice the apples and shred the chicken, then layer them on the baguette to complete your sandwich. Cut and serve with a smile.
Festive Fruit
1 Mango
1/2 a Pineapple
Green Grapes
Strawberries
The juice of 1 lime
1/4 cup honey
Cut your fruit into bite-size morsels (feel free to use any combo of fruit you prefer). Combine lime juice and honey, then toss with fruit. Simple and yummy!
Cool Cucumber Yogurt Salad
2 cucumbers
1 Cup Plain Yogurt
1 teaspoon dried dill or 2 teaspoons of fresh dill
Thinly slice cukes and gently toss with yogurt and dill - salt and pepper to taste. It's a cinch!
For supplies, check out the Mill City Farmers' Market from 8am-1pm every Saturday, a summertime treat where you can find a lush array of organic foods. Buy a friend some flowers while your there!
CLICK THE IMAGE FOR THE FARMERS MARKET SITE