LARGER THAN LIFE
What a weekend we've got ahead of us! The Twin Cities showcases its dynamic artistic flair once again with everything from snazzy fashion events to wild block parties. Each weekend gets bigger and better around here, thanks to the never ending stream of crazy-cool creative types that are constantly mixin' it up! Speaking of cool, we'd like to blow kisses to Minnesota Monthly's Tim Gihring for the shout out in this month's issue. Apparently "you know you're cool" when you've been featured in the l'étoile Weekend What's What! See MnMo's clever chart below to see if you're in
The Cool Core
.
xo-l'étoile
Image from Minnesota Monthly Magazine
THURSDAY SEPTEMBER 11TH
Creative Context featuring Robyne Robinson
@ The Guthrie Theater
in the bar at Cue
818 2nd Avenue S.
Minneapolis
10pm-Midnight / Free
Join l'étoile magazine and the Guthrie as they present this month's edition of Creative Context featuring Fox 9 News anchor and Rox Jewelry designer Robyne Robinson! Mingle with l'étoile-ites and chat it up with cool kitty R.R., who will have some of her gorgeous jewelry on hand for you to admire as well as personal invites to The Rox Big Event, happening this Saturday! Creative Context the perfect low-key Thursday night event, with good conversation, plenty of vino, and the beautiful backdrop of the Guthrie Theater (to make it worth dressing up for).
BONUS:
Read The Rake's feature article on Robyne Robinson
HERE
.
BONUS 2:
Peep our Saturday listing for The Rox Big Event!
CLICK THE IMAGE FOR MORE INFO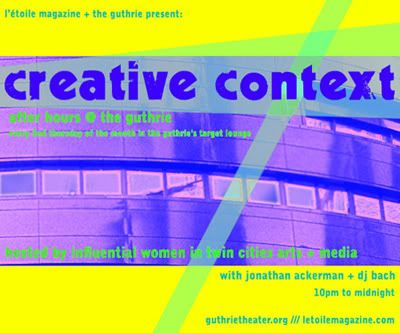 THURSDAY SEPTEMBER 11TH
Dinner with Lucy Michelle and The Velvet Lapelles
@ Beast House
600 Washington Ave N
Minneapolis
7:30 / 18+ / Free
Summer may be winding to a close, but Lucy Michelle and the Velvet Lapelles are still blistering hot after being "Picked to Click" by the City Pages. Experience the vibrant, sweet tunes of this enchanting old-timey six piece while dining (for free) with the band in swanky warehouse space, Beast House. As is the custom, enter around the back of the Brin Building.
CLICK THE IMAGE FOR THE LUCY MICHELLE MYSPACE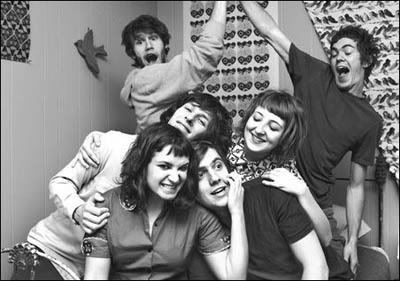 THURSDAY SEPTEMBER 11TH
Kjurek Couture Fall Fashion Show
@ Clubhouse Jager
923 Washington Avenue
North Loop
7:30pm (Runway at 9:30) / 21+ / $10
Join Kjurek Couture for a sparklin' samplin' of fashion tonight at the Clubhouse! A full week ahead of MN Fashion Weekend, this show separates itself from all the hoopla and puts on a stylish presentation that will feature fresh fashion by Kjurek Couture, jewelry by Tea Tree Designs, and special musical guests Maria Isa and DJ Real Talk Radio.
CLICK THE IMAGE FOR MORE INFO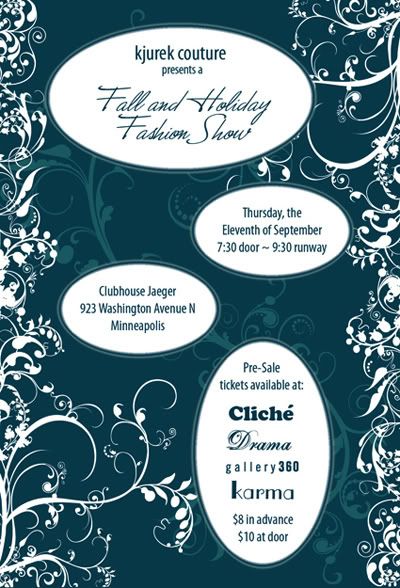 THURSDAY SEPTEMBER 11TH
The Juliet Letters
@ The Southern Theater
1420 Washington Ave. S
Minneapolis
7:30pm / $22
After reading a news article in which a professor discovers a series of letters addressed to Juliet Capulet, pop artist Elvis Costello collaborated with the Brodsky Quartet to produce an album derived from the ageless, disillusionment of love. Inspired by this release, the Theatrical Music Company debuts at the Southern with a musical rendition of Costello's ballads. Combining rock and classical sounds, the production dramatizes the mythical ideal of love incorporated with the Shakespearian legend of Romeo and Juliet. The Juliet Letters runs through September 21st, with a pay-as-able show on the 18th.
CLICK THE IMAGE FOR THE SOUTHERN SITE
FRIDAY ART PICK: BIG RED & SHINY
You know what they say about art: If you can't make it good, make it big. If you can't make it big, make it red. A Boston-based online journal of art reviews, interviews with artists and art directors, a really valuable "Advice for Artists" section, and a peek at what's going on in another city are all Big Red & Shiny's assets. Maybe it will inspire a Twin Citian to get moving on such a project locally?
CLICK THE IMAGE FOR THE BIG RED & SHINY SITE
FRIDAY SEPTEMBER 12TH
Ryan McGuiness
@ Franklin Art Works
1021 E Franklin Ave
Minneapolis
6pm-8pm / Free
Let us set the scene: You enter the gallery. The walls are black. Fluorescent paintings are surrounded by fluorescent vinyl scroll-work. You feel like you're on drugs, but you move forward. A black light illuminates the paintings, and all the fuzz on your shirt. Where do the paintings begin and end? Artist Ryan McGuinness takes us on a psychedelic pleasure trip with this huge installation that will definitely dilate your pupils.
CLICK FOR THIS ART EVENT AND MORE AT MPLSART.COM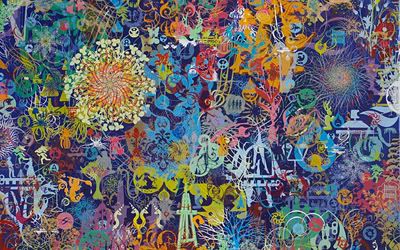 FRIDAY SEPTEMBER 12TH
Twin Cities Homeless Locker Project
@ Bedlam Theater
1501 S 6th St.
West Bank of Minneapolis
7pm / $10 at the door or $5 for students
You know your closet(s) jammed packed full of stuff you can't bear to part with? Well, homeless people have things of sentimental value that they don't want to carry everywhere with them, too. Architecture for Humanity Minnesota and The American Institute of Architects Minnesota Housing Advocacy Committee teams up with The Search for Shelter to design lockers that will be installed at Simpson Housing Services in Minneapolis. Attend this benefit, listen to the likes of The Serfs, bid on something at the silent auction, and better yet, sponsor a locker for only $100!
CLICK THE IMAGE FOR MORE INFO
FRIDAY SEPTEMBER 12TH (THROUGH SUNDAY)
Earthdance: The Global Dance Festival for Peace
@ Black River Falls, WI
NCN North Campground
N8390 US Hwy 12 & 27
18+ / $50
Attention Hippies/Ravers: Earthdance isn't just a party, but a festival of spiritual consciousness, environmental activism and awareness. This global dance for peace has grown to become the world's largest simultaneous music and dance event, and Chicago's Chilluminati collective is taking the concept to a whole new level, focusing specifically on psychedelic music and Goa culture. Dance beneath the stars to the sonic landscapes of trance, ambient, minimal; or just chill out in your happy place in the beautiful surroundings of Black River Falls.
CLICK THE IMAGE FOR THE CHILLUMINATI SITE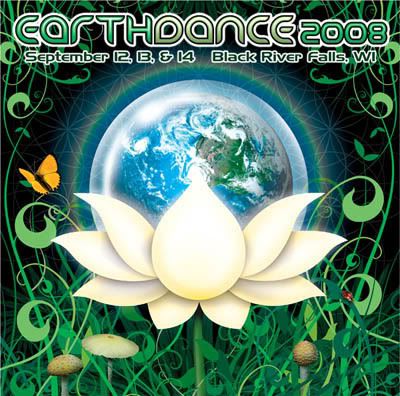 FRIDAY SEPTEMBER 12TH
Motorhead
@ Myth Nightclub
3090 Southlawn Dr
Maplewood, MN
6pm / All Ages / $35
For those about to rock, we salute you. British heavy metal band Motorhead blaze into town for an evening of vigorous head-banging, prolonged guitar solos, beer guts, and unkempt dudes clad in leather.
p.s.-Don't get
raped
.
CLICK THE IMAGE FOR THE MOTORHEAD SITE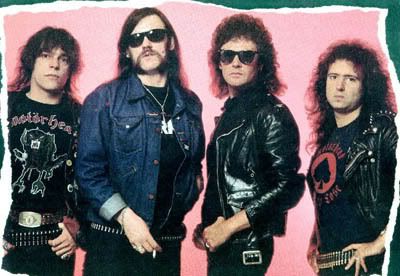 FRIDAY SEPTEMBER 12TH
Walker After Hours: Eero Saarinen
@ Walker Art Center
1750 Hennepin Ave
Minneapolis
9pm-Midnight/ $35 ($25 members)
If you give a fig about modern design (and, lord we hope you do), you cannot miss the exquisite exhibit
Eero Saarinen: Shaping the Future
at the Walker After Hours. Saarinen has a TC connection, famed local architect Leonard Parker (in whose office many local design talents honed their chops) started his career in Saarinen's employ. His work, compelling and often controversial, includes 50 built and proposed projects and is displayed using photographs, mock-ups, sketches and other representation. Enjoy drinks, complimentary Wolfgang Puck appetizers and music from acoustic folk locals Roma di Luna as well as a set by DJ Mike the 2600 King. The event also features an art lab activity and an architectural discourse film in the Lecture room. Don't forget to look for our cohorts from Digital Crush who will be out snappin' mugs for the l'etoile blog!
CLICK FOR THIS ART EVENT AND MORE AT MPLSART.COM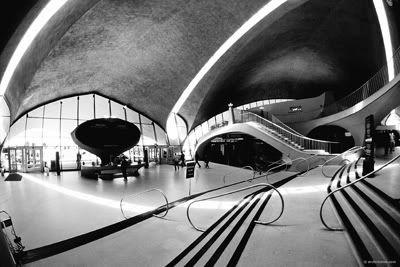 COOL LINK: SO MUCH PILEUP
What is it about design from the 1960s-1980s that is so...fun feeling? Bright colors, rounded fonts, hippie-inspired ideals. Let Mike Davis of Burlesque of North America be your tour guide through this collection of design gems from the "golden era of graphic design." Marvel at what designers could accomplish before Photoshop and computers took over the world!
CLICK THE IMAGE FOR THE SO MUCH PILEUP SITE

SATURDAY SEPTEMBER 13TH
The Rox Big Event
@ Seven
700 Hennepin Avenue
Downtown Minneapolis
Noon-5pm / Show starts promptly at 1pm / Free
RSVP to www.7mpls.com or www.roxmpls.com
Join Rox Jewelry designer and Fox 9 News Anchor Robyne Robinson for this epic annual event. Much more than your average jewelry trunk show, the Rox Big Event is a full-on experience! Held at sultry downtown mecca Seven, attendees will peruse a luxurious chamber filled with Robinsons' dazzling wearable creations made of raw stone, precious metal, bone, tusk, glass and gemstones. Come relax in Seven's decadent lounge with cocktails and appetizers while enjoying a tantalizing live performance by special guests Cassandra Shore and the always enticing Jawaahir Dance Company, all set to a backdrop of sexy sounds courtesy of DJ Wicked.
BONUS:
Read The Rake's feature article on Robyne Robinson
HERE
.
CLICK THE IMAGE FOR THE ROX SITE
Photo by Digital Crush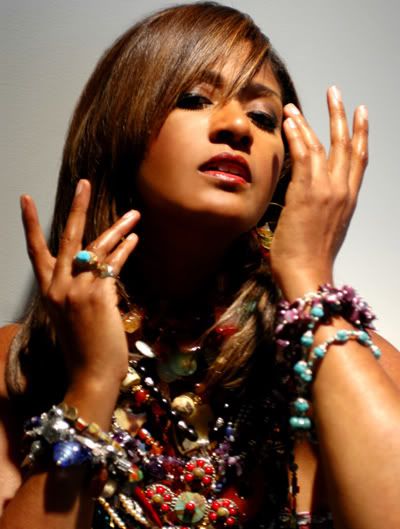 SATURDAY SEPTEMBER 13TH
BLB Block Party: Rock for Democracy
@ Bryant Lake Bowl
Bryant and Lake St.
Uptown
4-10pm / All Ages / Free
This year's end of summer block party is taking a decidedly political stance, bringing out a diverse line up of local musicians rocking for democracy amidst an already outrageous campaign season. Performers include the Brass Messengers, First Communion Afterparty, Now Now Every Children, Prairie Sons, Revolver, Maria Isa, and a super secret headliner!
CLICK THE IMAGE FOR MORE INFO

SATURDAY SEPTEMBER 13TH
Opera Tasting
@ The MN Opera Center
620 N. 1st
Minneapolis
7pm / +21/ $30
Think the opera is for your parents or your grandparents? Sooooo not true! Tonight the Minnesota Opera hosts a night of "sexy soloists and full-bodied reds" Hmmm, maybe a bit too hot for your grandma, eh? Presented by Tempo; a membership club for young opera lovers, and TC Uncorked; a non-profit wine events club - Opera Tasting is a classy mixer for young wine and music aficionados. Breathtaking music will be provided by the MN Opera's resident artists in a preview for the Opera's upcoming season. So, put on your slinkiest gown and indulge in this fancy treat!
CLICK THE IMAGE FOR THE MN OPERA SITE
SATURDAY SEPTEMBER 13TH
Josie Lewis: New Works
@ Fox Tax Gallery
503 1st Ave NE
Minneapolis
6pm-11pm / free
Remember William S. Burroughs's cut ups? Think the visual equivalent of a DJ mixing. Got it? Ok, now make this image weigh up to 40 pounds, and you've got a Josie Lewis piece. Torn magazines and resin act as brush strokes in her work with macro and micro; what looks like the earth from above could also be a microscopic view. Lewis recently got her MFA from the U of M, so stop by, offer your congrats, and resist the urge to touch these beauties. Through November 15th.
CLICK FOR THIS ART EVENT AND MORE AT MPLSART.COM
SATURDAY SEPTEMBER 13TH
Pay Attention: Greater Minneapolis 08
@ The Soap Factory
518 2nd St. SE
Minneapolis
7pm-11pm / free
The organizers of this exhibit put a backwards twist to traditional curating. The artists were chosen and the pieces commissioned based on a theme, opening up more experimentation and dialogue between the art and artists. 22 experimental works examining fiction and narrative were made specifically for this show, so we expect a great surprise! Through October 26th.
CLICK FOR THIS ART EVENT AND MORE AT MPLSART.COM
SATURDAY SEPTEMBER 13TH
Radio Raheem Tribute to the Boombox God
@ Clubhouse Jager
923 Washington Ave. N
Minneapolis, MN
So, what's a Saturday night without an old-school boombox blow-out and DJ's spinning ...tapes? Do the Right Thing and check out this crazy happening at Club Jager – King Otto, Mike the 2600 King, DJ Espada, Rambo Salinas, and Buck Kac of Rhymesayers Radio will engage in hand to hand combat on the tape decks (no iPods, CD's, or records!) in tribute to the legendary Spike Lee character "Radio Raheem." There will be a best boombox/ghettoblaster contest, screen-printed wifebeaters, and limited edition posters for sale. Not to mention, KFAI Radio will be broadcasting live from the event.
CLICK THE IMAGE FOR THE JAGER MYSPACE
SATURDAY SEPTEMBER 13TH
The Walkmen
@ 400 Bar
400 Cedar Ave.
Westbank, Minneapolis
9pm / 21+ / $15
At heart, the Walkmen are the loud and dirty rockers that Bob Dylan always secretly wished he could be. They will be performing their boozy rock and roll romps in the shadow of the Man himself at West Bank's legendary 400 Bar this Saturday night, supported by Broken West.
CLICK THE IMAGE FOR THE WALKMEN SITE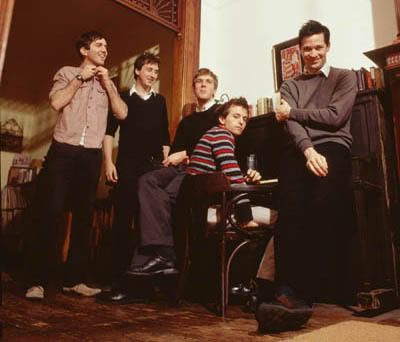 SATURDAY SEPTEMBER 13TH
Barebones Romp
@ Bedlam Theater
1501 S 6th St.
West Bank of Minneapolis
9pm / suggested donation
Halloween is getting closer, and that means the annual Barebones puppet show by the river! Help make it a spooky success by attending a special romp at the Bedlam. Romps are the Bedlam's take on cabaret, so you never know what you're going to get.
CLICK THE IMAGE FOR THE BEDLAM SITE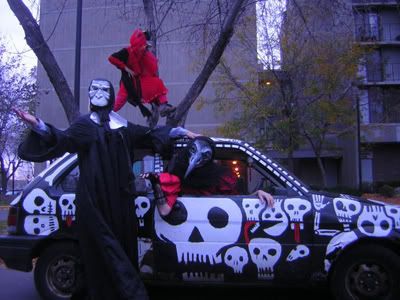 SATURDAY SEPTEMBER 13TH
Prof & Rahzwell Get Drunk 2
@ Dinkytower
412 ½ 14th Ave SE
Dinkytown Minneapolis
9pm / +18 / $5
Indie influenced hip-hop project Prof & Rahzwell perform tonight and promise to (as the party title suggests) get drunk, in between sets of course. Prof & Rahzwell are a perfect example of how local hip-hop is evolving and flourishing. Blowing up their live shows with infectious party anthems, catchy beats, and lively lyrics this crunk show is not to be missed. Get a special taste of DJ Fundamentalist spinning records and relish in the $2 dollar drink specials on MGD. Also, no cover for ladies until 10:30 - girls get down there and get crunkified!
CLICK THE IMAGE FOR MORE INFO
SATURDAY SEPTEMBER 13TH
Too Much Love 2 Year Anniversary
@ First Ave
701 1st Avenue N.
Downtown Mpls
10pm / +18/ $3 (Free w/ Student ID)
"I feel like dancing on my own, where no one knows me and where I can cause offense just by the way I look." Even though MPLS' hottest and most notorious dance night wasn't named for the catchy Belle and Sebastian song (sorry lo-fi emo kids), it was built on the hard beats and even harder work of Twin Cities smoothest DJs. Punk rock, hip-hop, indie - MPLS had it all, or it least we thought it did; the only thing missing from the mix was a dance night inspired by the most eclectic electro, techno and dance rock music out there. SovietPanda provided the answer: Too Much Love. Celebrate the two year anniversary of the region's most buzz-worthy and inclusive dance party. Come early, stay late and get your drink on. This party features the original line-up so dancing all night is definitely required!
CLICK THE IMAGE FOR THE TML SITE
SUNDAY MUSIC PICK: KORDAN
New York indie rock band Kordan will be keeping great company this fall, opening for Cut Copy and the Presets on a string of tour dates, and as luck would have it, they have a stop right here in Minneapolis this Tuesday (see listing below)! Kordan breathes a breath of fresh air into shoegazing reverb and distortion by adding danceable indie beats and catchy, smooth vocals, mirroring the greatness of My Bloody Valentine. Catch Kordan at the Fine Line this Tuesday and see what we mean!
CLICK THE IMAGE FOR THE KORDAN MYSPACE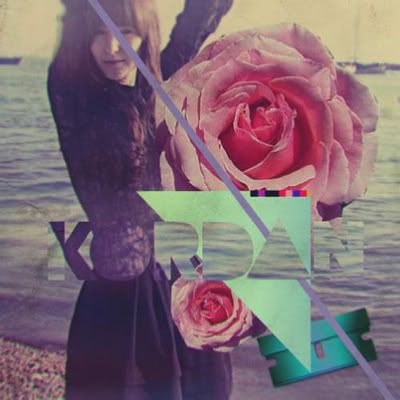 SUNDAY SEPTEMBER 14TH
Norita Dittberner-Jax & Jarda Cervenka
@ Magers and Quinn
3038 Hennepin Avenue
Uptown
5pm / Free
End your weekend with a bit of exotica, poetry and stories of mysterious landscapes. Join locally published Whistling Shade writers Norita Dittberner- Jax and Jarda Cervenka for a reading from their newest collection. Ditterner-Jax reads from her second published book of poetry. Nominated for a Minnesota Book Award and winner of Minnesota Voices Competition Dittberner-Jax is a teacher in St. Paul where she also resides. Revel in 'the beauty of human experience' when you attend this reading. Stay for Prague-born sensation Jarda Cervenka. Literary love child of Henry Miller and Charles Bukowski, Cervenkas is a must see; raw and provocative. Follow the writers for drinks after the show at a location to be disclosed.
CLICK THE IMAGE FOR THE MAGERS AND QUINN SITE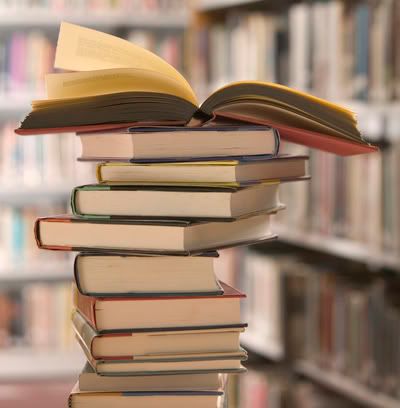 SUNDAY SEPTEMBER 14th
Bla Bla Blacksheep, Bri & her BIG SHIRT, Jona Gold, Milkbag Brother
@ Eclipse Records
1922 University Ave W
St. Paul
6pm / $5 / all ages
Sundays are made for playing pinball, hanging out with friends, and seeing an early music show. This show is purrrfect for your late afternoon plans. See local lovelies Bla Bla Blacksheep, with their newfound street cred, and two-thirds of Best Friends Forever playing their own hits. We hear one half of Smashing Pumpkin's
Melancholy and the Infinite Sadness
will be played, not to mention Milkbag Brother (from our neighbor to the north) will play their version of "Party-Folk". Stick around to play the newly installed arcade games, then meet us at Porky's for a cheeseburger.
CLICK THE IMAGE FOR THE BLA BLA BLACKSHEEP SITE
SUNDAY SEPTEMBER 14TH
Balkan Beatbox
@ Cedar Cultural Center
416 Cedar Ave S
West Bank of Minneapolis
7:30pm / $18 advance, $20 day of show / all ages
Punk gypsy is all the rage these days. Slavic horns and beats collide with Mediterranean roots. Balkan Beat Box is Ori Kaplan (of Gogol Bordello and Firewater) and Tamir Muskat (Firewater) with about a million of their friends. Feel cultural, take in some music from a far eastern land and break out your castanets.
CLICK THE IMAGE FOR THE BALKAN BEATBOX SITE
COOL OPPORTUNITIES
Call for Artists: Level 13
Artist Submission Deadline - September 15, 2008
To submit work, please fill out a submission form and send to opencall@alteredesthetics.org
Altered Esthetics is proud to present the third edition of our video game art series Level 13. The 2008 Video Game art group show, Level_13: The Secret Level opens November 6th and will exhibit themed works inspired from the virtual classics.
AE invites you to take part as an artist by submitting your video game art, music. Additionally, selected artists will be invited to contribute art and music to our commemorative Level_13 CD!!!
CLICK THE IMAGE FOR THE LEVEL 13 SITE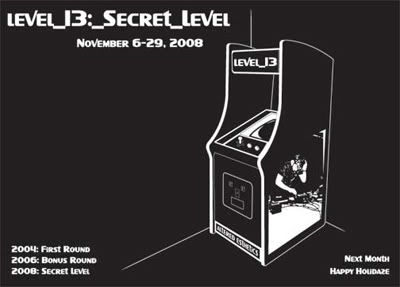 TUESDAY SEPTEMBER 16TH
The Presets & Cut Copy
@ The Fine Line
318 1st Ave N
Minneapolis
8pm / 18+ / $17
The Presets pair live percussion with pre-programmed beats, aligning themselves with other contemporary electronic pop acts like Daft Punk and Hot Chip, while Cut Copy makes a universal kind of indie dance music that pleases almost everyone: melodic enough for pop purists, but experimental enough to satisfy music snobs. This extraordinary double bill is most certainly not to be missed. Sovietpanda and Kordan open.
CLICK THE IMAGE FOR THE FINE LINE SITE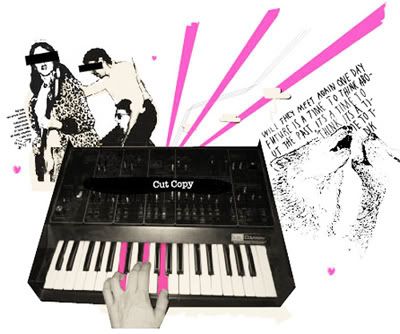 TUESDAY SEPTEMBER 16TH
Silver + Gold
@ Clubhouse Jager
923 Washington Ave.
North Loop
Every Tuesday / 21+ / 10pm / Free
Join DJ Jonathan Ackerman and l'étoile magazine for an evening of sly winks and sideways glances every Tuesday at Clubhouse Jager. Create some mystery, sip 2-4-1 cocktails with pretty people, and dance the night away to electro, pop, and so much more.
BONUS:
Flirt up a storm then visit letoilemagazine.com on Wednesdays for "missed connections" from the night before!
Sponsored by l'étoile magazine & Alphasuede
CLICK THE IMAGE FOR L'ETOILE TEXT CONNECTIONS
What's What Editor: Kate Iverson
Contributing Writers: Lacey Prpic Hedtke, Robyn Lewis, Juleana Enright
ALL CONTENT © L'ETOILE MAGAZINE 2008