ICE ICE BABY
This weekend our fine city is positively blooming with creative energy despite your obvious case of the seasonal blahs. Don't let old man winter hold you back, allow l'étoile to warm up your party-starved heart! Not only can you bunny-hop your way to a world record, but you can also help the enviornment, support the arts, and even get some exercise - yes, dancing until 6am is definitely exercise! We insist on seeing you out and about, defying your "SADs" and doing it all with amazing style.
xo-l'étoile
Photo Credit Andre' Lee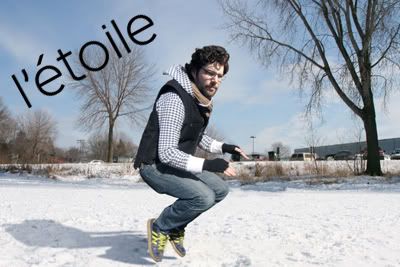 WEDNESDAY FEBRUARY 6TH
Mika
@ First Ave
701 1st Ave. N
Downtown Mpls
6pm / All Ages / $25
UK pop darling Mika hits the Ave tonight to appease his midwestern fan base. The Midway State kicks things off.
CLICK THE IMAGE FOR THE MIKA MYSPACE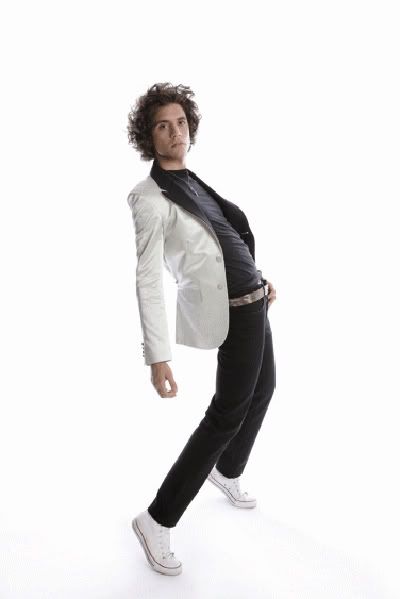 THURSDAY FEBRUARY 7TH
Hands in the Dark
@ 331 Club
13th & University
Northeast Mpls
11pm / 21+ / Free
This Jonathan Ackerman hosted weekly is always a delight. Not only are the tunes top-shelf, but $2.50 Cosmos are the perfect (and cheap) pre-weekend indulgence.
CLICK THE IMAGE FOR THE HANDS IN THE DARK MYSPACE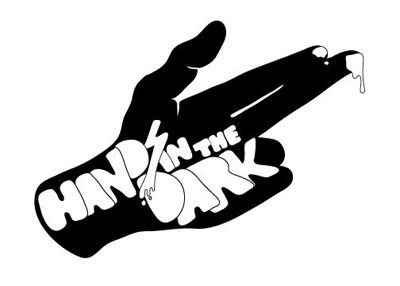 THURSDAY FEBRUARY 7TH
Buildings
@ The Hex
2600 27th Ave. S
South Mpls
9pm / 21+ / Free
Local thrashers Buildings rock the Hexagon along with Red Daughters, Kill to Kill, and Falcon Arrow.
CLICK THE IMAGE FOR THE BUILDINGS MYSPACE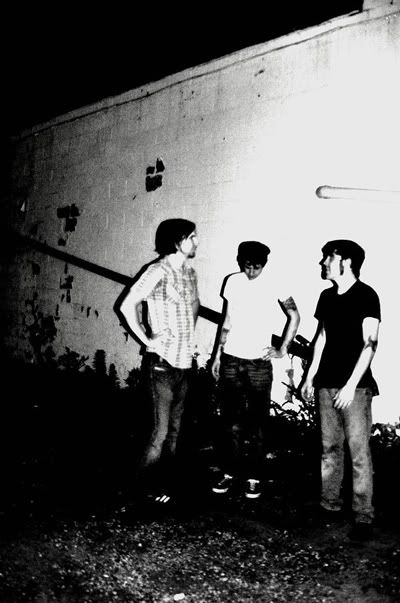 FRIDAY ART PICK: BINDI BOOTH
Australian graphic designer and illustrator Bindi Booth charms us with her girlish and fashion-forward artwork. Melding hand-drawn illustration, textile, and print - often within a digital medium, 24 year old Bindi Booth creates a unique and appealing form of fashion illustration that we simply can't get enough of!
Ms. Booth took a moment to answer a few of our questions this week...
What is the art scene like in Australia?
It is very supportive! I'm pretty new to this scene but its amazing how so many different avenues have opened up and opportunities are everywhere!
How do you create your art?
It depends what I am working on. My background is in graphic design, so a computer is always a useful tool. However, I always create my artwork by hand first and the last stage (if needed) is the computer, I would go crazy if I sat on a computer all day long!
Your work seems to be based in fashion illustration - what are your inspirations?
Inspiration comes from everywhere, from quirky girls I see on the street to current fashion trends. Even vintage books and magazines are always a source of new ideas and inspiration to me.
5 Items you cant live without?
1. My sketch book, its where i build all my ideas.
2. Milo. I love it. I live on it.
3. My free time, that's where all my ideas come from.
4. My collection of pencils - all colours and weights - so inspiring and motivating!
5. My Mac Book Pro !
What does 2008 have in store for you as an artist?
I want to keep expanding my folio! Meeting new people and exploring great opportunities as well as my illustration. I also want to extend my textile design and produce more in this area.
CLICK THE IMAGE FOR THE BINDI BOOTH SITE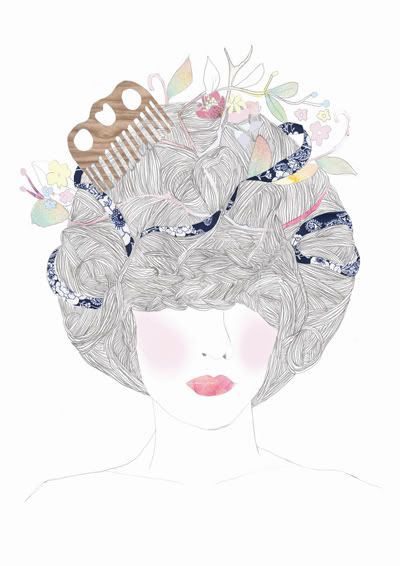 FRIDAY FEBRUARY 8TH
Eco Tourism Launch Party
@ The Global House
1302 2nd Street NE
Northeast Mpls
9pm / 18+ / $10
O2 Treehouse and Lift Kids throw an all night dance party to launch their Eco Tourism expeditions. Come dance til you drop to the sexy sounds of DJ Naughty Wood and Guy Storm and enjoy complimentary drinks and nibbles. Chill out in the full sized treehouse lounge with your pals and support this cool cause tonight at the Global House.
CLICK THE IMAGE FOR THE LIFT KIDS SITE
FRIDAY FEBRUARY 8TH
White Earth, A Portrait
@
Bockley Gallery
2123 W. 21st St.
Minneapolis
5-9pm / Free
This exhibition of photographs by John Ratzloff is a culmination of work born from his long history of interaction with the White Earth Indian Reservation. Since 1991, Ratzloff has captured portraits, everyday life, social gatherings and more. This exhibition introduces you to his amazing and relevant body of work.
CLICK FOR THIS ART EVENT AND MORE AT MPLSART.COM
FRIDAY FEBRUARY 8TH
M.anifest, Muja Messiah, Krukid
@ The Entry
701 1st Ave. N
Downtown Mpls
8pm / 18+ / $6
Its a triple hip-hop header tonight at the Entry as critically acclaimed local rapper M.anifest headlines alongside the hotness of Muja Messiah and Krukid.
CLICK THE IMAGE FOR THE M.ANIFEST SITE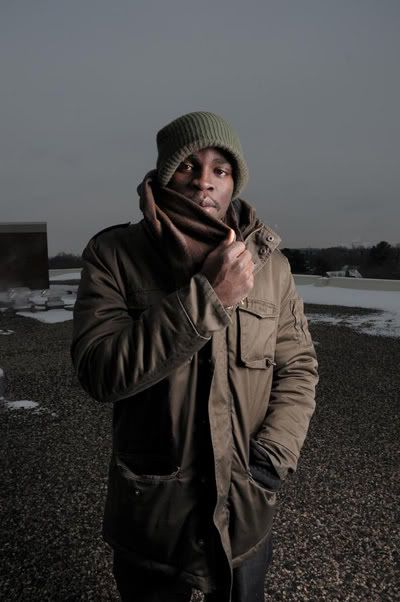 FRIDAY FEBRUARY 8TH
Vinyl Venus
@ The 331
13TH & University
Northeast Mpls
10pm / 21+ / Free
Come let the lovely Venus DeMars draw you into her sexy glam rock lair (which happens to be the 331 Club tonight) for an enticing evening of hot music and interesting people watching.
BONUS:
Catch a rare acoustic performance by Venus's band, All The Pretty Horses!
CLICK THE IMAGE FOR THE ATPH MYSPACE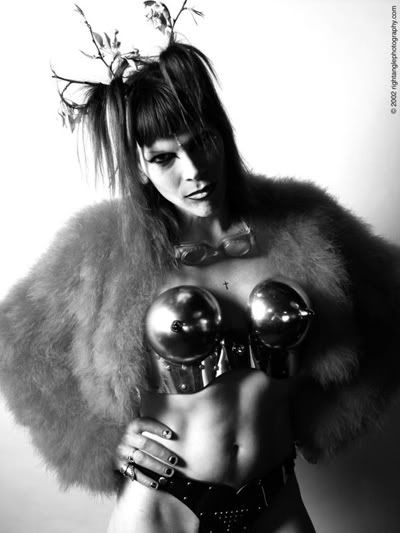 FRIDAY FEBRUARY 8TH
Get Cryphy
@ The VIP Room
701 1st Ave.
Downtown Mpls
10pm / 18+ / $3
We miss Foundation Nightclub. Really, we do. Tonight reminisce with Foundation resident DJs Jimmy 2 Times and Plain Ole Bill in the VIP Room. The boys spin hip hop, electro, Baltimore club and more alongside special guest Wizard of Gaz.
CLICK THE IMAGE FOR THE FIRST AVE SITE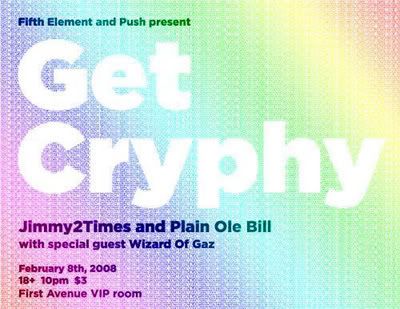 FRIDAY FEBRUARY 8TH
Printers Picks
@
Highpoint Center for Printmaking
27th & Lyndale
Uptown
6:30-9pm / Free
In their first invitational exhibit, Highpoint Center for Printmaking features 20 artists from the US and Canada that have been hand-selected by staffers. Work on display includes lithographs, intaglios, screenprints, relief and monoprints in a wide range of styles.
CLICK FOR THIS ART EVENT AND MORE AT MPLSART.COM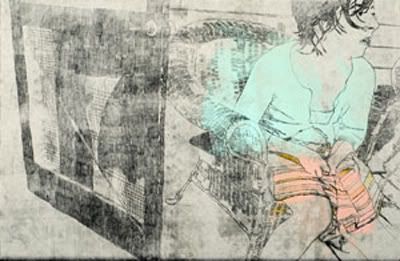 FRIDAY FEBRUARY 8TH
Date for Diva
@ Epic Nightclub
110 N. 5th St.
Minneapolis
9pm / 21+ / $15
Join the stylish and tireless team from Diva MN at this warm up event for March's Club Diva - the Twin Cities most glamorous fundraiser for HIV and AIDS programs. At tonight's event bid on a number of hot dates with celebs and artists such as Project Runway's Jack Mackenroth, enjoy sumptuous cocktails, beautiful company, and amazing entertainment.
CLICK THE IMAGE FOR THE DIVA MN SITE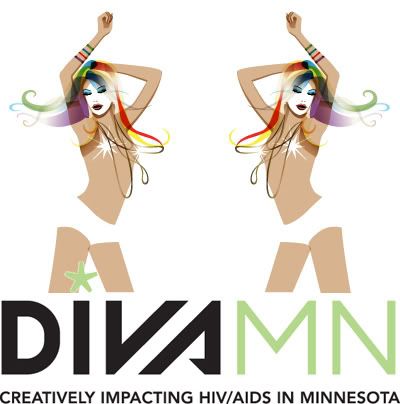 FRIDAY FEBRUARY 8TH
Argenis Brito
@ AcrFab
e-mail jp@secrettechno.com for directions
Minneapolis
10:30pm-6am / 21+ / $10
Globetrotting Venezuela/Berlin based DJ and Producer Argenis Brito makes a very exciting and rare cameo in the 612 this weekend! Don't miss this opportunity to dance til dawn with Brito and a supporting cast of local beatmasters.
TIP:
Carpool if you can, be quiet and respectful of the area upon entering the space. BYO (no glass bottles)
CLICK THE IMAGE FOR THE ARGENIS BRITO MYSPACE
COOL LINK: MOONGOONS BLOG
Wow. l'étoile usually relies on the international blogsphere to clue us in on the coolest jams and hottest trends in music, so we were pleasantly surprised to find the freshest of the fresh in our own backyard. Hip local DJ collective The Moongoons, have just launched a blog that we think should be your official go-to for what's hot and what's not in music (after l'étoile of course!)
CLICK THE IMAGE FOR THE MOONGOONS SITE
SATURDAY FEBRUARY 9TH
Worlds Longest Bunny Hop
@ Medicine Lake
Medicine Lake, MN
9am-Noon / Free
Guinness Book of World Record alert! l'étoile contributor & avid art's instigator Robert Marbury wants to make history but he needs a few helping hops! Join Rob and fellow Art Shanty enthusiasts in an attempt to take the title for World's longest Bunny Hop "on a frozen lake" back from Wisconsin. Medicine Lake provides the ice, you provide the moves! Show up early for a quick lesson. Winter gear and warm dancing boots are strongly advised. Bunny suit optional.
CLICK THE IMAGE FOR THE ART SHANTY SITE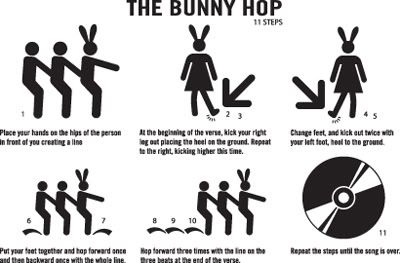 SATURDAY FEBRUARY 9TH
Kindling & Litter-Box-Liner Sale
@
Grumpys Downtown
1111 Washington Ave.
Downtown Mpls
6pm-11pm / Free
Join the talented boys from
Aesthetic Apparatus
as they hold their annual print sale at Grumpy's Downtown. Get killer deals on an abundance of stock: slightly damaged and misprinted posters for a mere $5 and test prints at half price plus regularly priced items such as art prints, posters, Doomdrips prints and apparel. Grab a peanut butter burger while you're at it!
CLICK FOR THIS ART EVENT AND MORE AT MPLSART.COM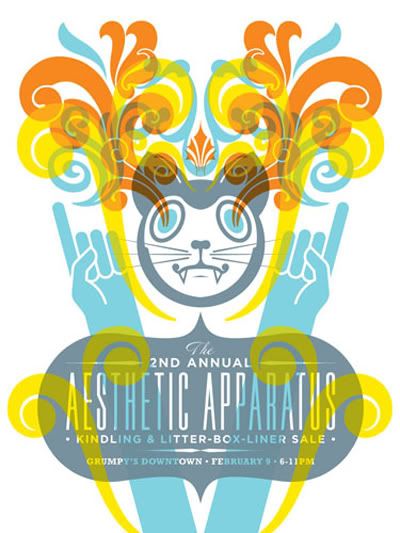 SATURDAY FEBRUARY 9TH
Meg Ashling
@ The Turf Club
1601 University Ave
St Paul
9pm / 21+
Local indie honkytonk darling, Meg Ashling swells up the Turf Club tonight with sweet somethings. Gabe Barnett and Jack Torrey open things up.
CLICK THE IMAGE FOR THE MEG ASHLING MYSPACE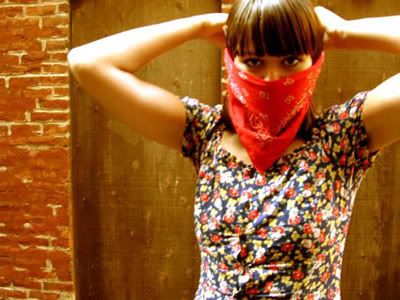 SATURDAY FEBRUARY 9TH
First Impressions Last
@
Umber Studios
3109 E. 42nd St.
Minneapolis
7:30pm / Free
Featuring 25+ artists including Ben Hribar, Karl Frankowski, Nathan Strandberg, and Peter Skwiot Smith who is not only the show's curator but also the mastermind behind
Five to Nine Magazine
, a downloadable modern art and design rag on which the exhibit is based.
CLICK FOR THIS ART EVENT AND MORE AT MPLSART.COM
SATURDAY FEBRUARY 9TH
France Has the Bomb 7" Release Party
@ Stasius
Lowry & University
Northeast Mpls
9pm / 21+ / Free
Indie popsters France Has the Bomb take over Stasiu's Place for a high-energy evening of rocking and rolling in celebration of their latest 7" record release. Chicagoites Gay Baby and The Germans start the night out right.
CLICK FOR THE FRANCE HAS THE BOMB MYSPACE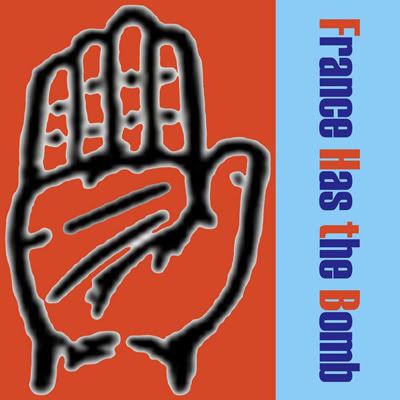 SATURDAY FEBRUARY 9TH
Shut Up Spacemaker, You Talk Too Much
@
Art of This
3506 Nicollet Ave. S
Minneapolis
7pm / Free
Artist Angela Zammarelli combines elements of performance art and video with an array of mixed media objects such as blankets, dolls, and furniture embellished with colorful textiles, woods and plastics.
CLICK FOR THIS ART EVENT AND MORE AT MPLSART.COM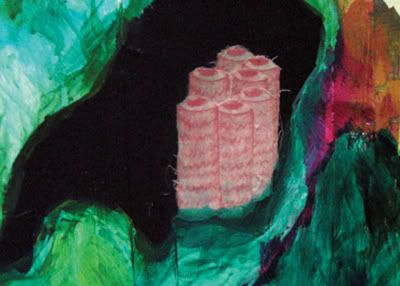 SATURDAY FEBRUARY 9TH
Populated Landscape
@
Flanders Gallery
3012 Lyndale Ave. S.
Minneapolis
6-9pm / Free
Flanders Gallery opens their latest photography exhibit curated by Lonni Ranallo. Featuring over 25 artists exhibiting photographs that present different views of the land, it's inhabitants and uses.
CLICK FOR THIS ART EVENT AND MORE AT MPLSART.COM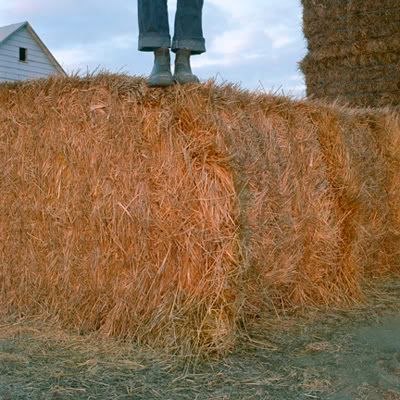 SUNDAY MUSIC PICK: SOFFY O
The charismatic and soulful Soffy O hails from Berlin, where for many years she's lent a hand in shaking up the electronic music scene. As a member of the popular electro outfit Tok Tok, Soffy O has since ventured out on her own, dropping solo albums that have met to much acclaim. Her cool, electronic brand of sugary melancholy is a danceable treat which we think you'll enjoy.
CLICK THE IMAGE FOR THE SOFFY O MYSPACE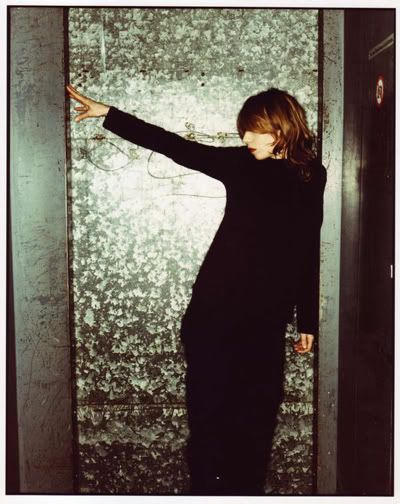 SUNDAY FEBRUARY 10TH
Respect the Rock
@ Triple Rock
609 Cedar Ave.
West Bank
9pm / 21+ / Free
Rock out on a Sunday with Spinal Tap tribute band Shit Sandwich, the punks of Blackout, and the metalheads of Bastard Saint, plus the return of Respect the Rock DJ spinning rock action for rock soldiers.
CLICK THE IMAGE FOR THE TRIPLE ROCK SITE