LOVE IS A BATTLEFIELD
Will V-Day be D-Day for your love life, or will you come from the battle unarmed? It's l'étoile to the rescue! Whether you're single, coupled or "it's complicated", we're not here to judge, we're here to help. Now you can be armed with our heartfelt guide for last minute luvin' and map out your plan of attack with all the fun and pretty things to see and do this weekend. We've got your back!
Click HERE for l'étoile's Guide to Getting Lucky 2008
xo-l'étoile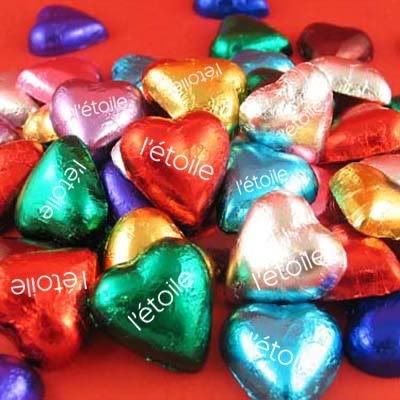 THURSDAY FEBRUARY 14TH
New Works by Samantha French
@
Toomer Gallery
(located in SOOVAC)
27th & Lyndale
Uptown
5-7pm / Free
Though sunbathing may be the furthest thing from your mind this season, that shouldn't stop you from indulging in Samantha French's balmy fantasy world tonight at the Toomer Gallery. Another MCAD grad fled to NYC, her work recalls the feeling of a more romantic, modest and somehow sensual era of stylish one-pieces and bathing caps.
CLICK FOR THIS ART EVENT AND MORE AT MPLSART.COM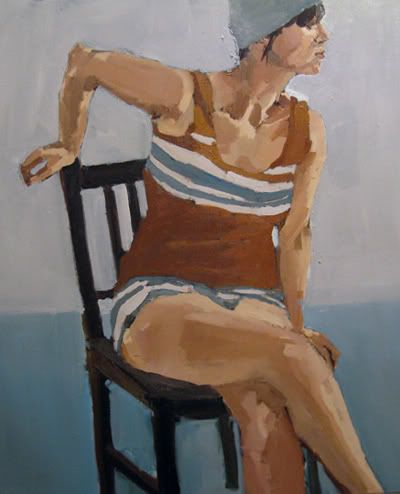 THURSDAY FEBRUARY 14TH
Anti-Valentine's Day Show #8
@ Stasius
Lowry & University
Northeast Mpls
9pm / 21+ / Free
When the venue's own comment on the show is "the cupids have gone bad", you can only assume the attitude of the event will be one of disenchanted bitterness transformed into rock and roll frenzy. So, if your Valentine date stands you up, join the jaded at Stasius tonight for a pleasant evening of not giving a damn.
CLICK THE IMAGE FOR THE STASIUS MYSPACE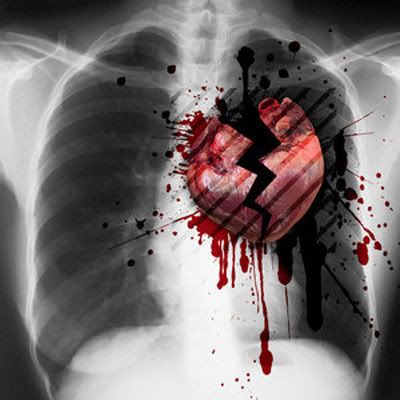 THURSDAY FEBRUARY 14TH
Cold Blooded, Warm Hearted
@
First Amendment Gallery
1101 Stinson Blvd.
Basment Studios A&B
Northeast Mpls
7-10pm / Free
The current climate might leave you with Paula Abdul's "Cold Hearted Snake" on heavy rotation in your head, and although this show at First Amendment shares the theme of callousness, your eyes will think differently. A collection of work from across the country, curated by Jenny Schmid and accompanied by the sounds of Beatrix*Jar will certainly infuse your life with some humor.
CLICK FOR THIS ART EVENT AND MORE AT MPLSART.COM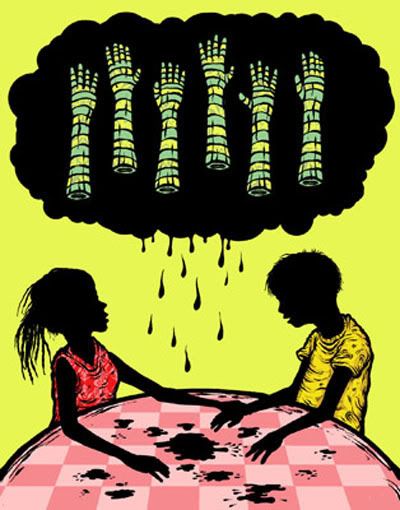 THURSDAY FEBRUARY 14TH
Bella Koshka
@ the Uptown Bar
3018 Hennepin Ave S
Uptown
9pm / 21+
If you're a little more optimistic about the possibility of finding love in this confusing world, Bella Koshka will provide the soundtrack. Electronic music with a violin and breathy vocals have encouraged descriptions of "haunting" and "bewitching". But we'll just call them sweet, in honor of V-Day. Basement Apartment and Jan open.
CLICK THE IMAGE FOR THE BELLA KOSHKA MYSPACE
photo by Joe Kramm & Danica Andler
FRIDAY ART PICK: THE WOOSTER COLLECTIVE/IMPROV EVERYWHERE
Thanks to mplsart.com's
Emma Berg
for bringing this little gem to our attention. Clever
Wooster Collective
contributors Improv Everywhere do a 5 minute "stand off" in Grand Central Station that is pretty wild. If you're not familiar, the Wooster Collective is a large network of artists that contribute to a website that focuses on ephemeral art placed (or acted out) in public all over the world.
CLICK HERE TO WATCH THE VIDEO
FRIDAY FEBRUARY 15TH
Poultrygeist: Night of the Chicken Dead
@ St.Anthony Main Theater
115 Main St. SE
Minneapolis
7pm & 9:45pm / All Ages
Lloyd Kaufman churns out another out-of-control flick that may shock you to death, or possibly melt your eyeballs, but probably will just make you laugh your intestines out - in true Troma fashion. The maker of such gross-out, low-budg classics as "The Toxic Avenger", "Nuke em' High", and "Terrorfirmer", Kaufman is a hero to independent filmmakers everywhere. In his latest endeavor, making it's Minneapolis premiere tonight at St.Anthony Main, the Troma founder takes you on another outragous journey with Poultrygeist, the first chicken-zombie horror-comedy...with musical numbers!
Tonight, join Lloyd and the Troma crew in person at St.Anthony Main, then head over to
Stasiu's Place
in Northeast for a wild afterparty with rockin' locals, Faggot, Unicorn Basement, and more, plus Troma film screenings, a costume contest, spoken word by Lloyd himself and appearances by special Troma guests.
This week, l'etoile is pleased to share with you our first artist-on-artist feature. We've paired local artist, musician, filmmaker and #1 Troma fan Josh McKevitt up with Troma founder and Director Lloyd Kaufman for a short q&a:
If the first Toxic Avenger is your Taxi Driver, and Terror Firmer is your Citizen Kane, what is POULTRYGEIST?
My Schindler's List.
what was the fuel for POULTRYGEIST?
The evil Fast Food industry; Limousine liberals/millionaires like Al Gore are full of fast food.
Why haven't you ever cast your daughters as the lead in any of your films?
I consider all the leads in my films my daughters. Thats why I don't sleep with them.
Would you eventually like your daughter(s) to carry the torch of Troma one day?
No,The Troma torch is too Toxic
What advice would you give to young filmmakers?
To thine own self be true.
Is James Gunn a primadonna to work with now that he has murdered the Scooby Doo legacy and some how wormed his way into the heart of his lovely wife who stars in one of America's hottest TV shows?
James Gunn and I were lovers in jail, please respect our privacy.
How do you go about casting in your pictures? How does that process work?
We find out, from God, who will be the next Julia Roberts, Al Pacino, or Harriet Tubman and then we cast them.
What's next for Troma after the POULTRYGEIST release?
After Poultrygeist I will act in a number of independent movies - I do it for free if there is no budget. By the way I just decided that my next film will be a Zombie re-make of Broke Backside Mountain with Heath Ledger.
When can we have you back to Minneapolis again and most importantly where's Michael Herz?
I will return to Minneapolis for free beer anytime, and Mr. Herz is actually, secretly, Oprah Winfrey.
And finally - describe your perfect Valentine's Day, Kaufman-style!
My perfect Valentine would be spent with my beautiful wife...watching Poultrygeist with the Minneapolis fans!
Interviewer Josh McKevitt graduated from the Minneapolis College of Art and Design with a Film Degree and currently is working on a number of projects in the realms of film, music, and visual art.
CLICK HERE FOR THE TROMA SITE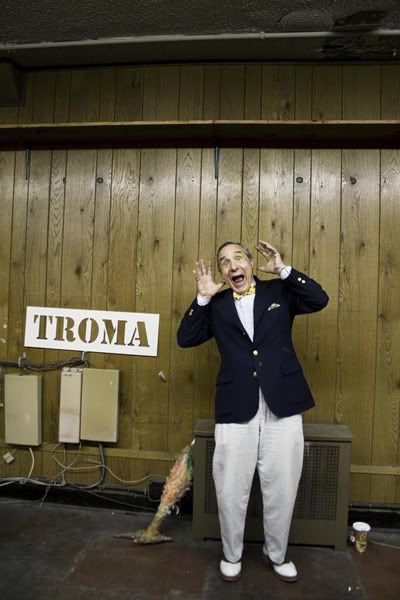 FRIDAY FEBRUARY 15TH
Walker After Hours Party
@
The Walker Art Center
1750 Hennepin Ave.
Minneapolis
9pm-Midnight / $35
The American suburb finally gets the spotlight in all its exciting glory! Really though, the Walker is the first to examine what suburbia means to the country's psyche and social health. Munch on Wolfgang Puck's appetizers, have a few cocktails, and enjoy some fantastic art while contemplating how the suburbs ever seeped into the urban art center that is the Walker.
CLICK FOR THIS ART EVENT AND MORE AT MPLSART.COM
Photo by Angela Strassheim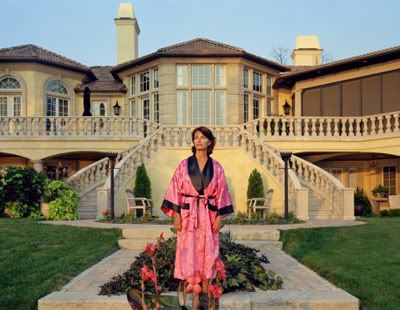 FRIDAY FEBRUARY 15TH
Honeymoon
@ The VIP Room
701 1st Ave. N
Downtown Mpls
10pm / 18+ / $3 (or $10 w/ T-Shirt Purchase)
It's that time of month again. The hippest party crew in town takes over the VIP room for a wall to wall dance blowout featuring Ian Orth, XXNaughty Wood, and of course, The Moongoons. This month's theme? MOMS. Yes, Moms. Get your best Cougar/Milf on, or go the extra mile with mom jeans and an embroidered sweatshirt.
BONUS:
The 'Goons will be doing an in-store performance at
ROBOTlove
(27th & Lyndale) from 3-5pm.
Sponsored by l'étoile magazine & ROBOTlove
CLICK THE IMAGE FOR THE MOONGOONS SITE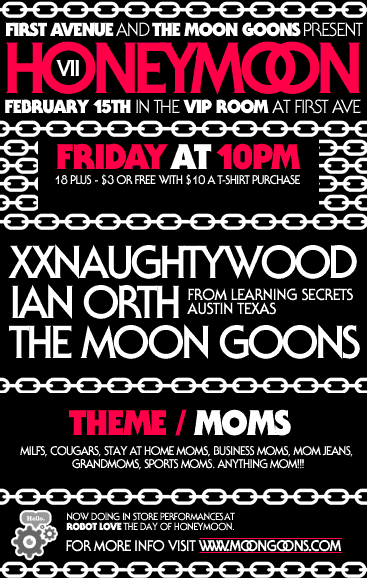 FRIDAY FEBRUARY 15TH
Vita.mn Hotties Party
@ 414 Soundbar
414 3rd Ave. N.
Warehouse District
9pm / 21+ / Free before 11pm, $5 after
After a heated online elimination process, readers nominated the cities most eligible "hotties" both male and female, and tonight we celebrate their collective attractiveness at the Soundbar. Get your pic snapped by
Digital Crush
, enjoy an open bar from 9-11, and flirt up a storm because these choice specimens are all single!
CLICK THE IMAGE FOR THE VITA.MN SITE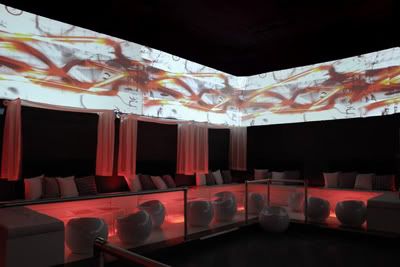 FRIDAY FEBRUARY 15TH
Mike the 2600 King
@ The Red Stag
509 1st St. NE
Northeast Mpls
10:30pm / Free
The
Red Stag
ups it's cool factor even further tonight with the slick sounds of one Mike 2600. Enjoy organic eats, sumptous cocktails and a cozy atmosphere at this LEED Certified establishment (that means it's Green!)
CLICK THE IMAGE THE MIKE 2600 MYSPACE
photo by Skye Rossi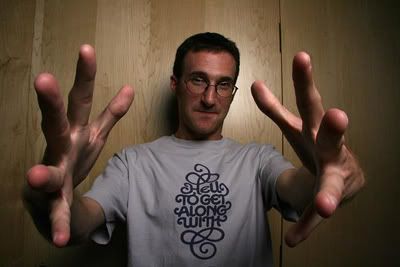 FRIDAY FEBRUARY 15TH
Digital Underground
@ The Cabooze
915 Cedar Ave.
West Bank
9pm / 18+ / $17
Alright, stop what you're doin'. We hope the Cabooze invests in one of those giant spotlights that light up the night sky for this event. Don't pass up the chance to say you did the Humpty Hump while Digital Underground drank up all the Hennessey the Cabooze had on their shelf on this fine evening.
CLICK THE IMAGE FOR THE DIGITAL UNDERGROUND MYSPACE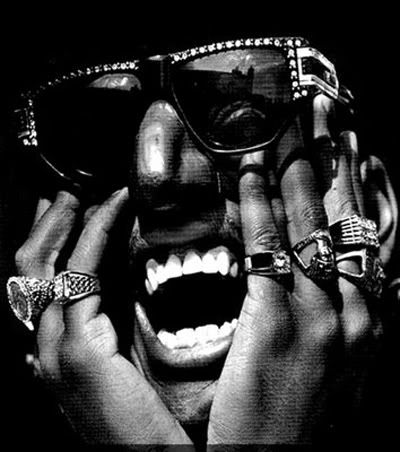 COOL LINK: cultureHERD
l'étoile Arts Editor, Kate Iverson, is now moderating forums on mnartists.org with her very own section entitled "cultureHERD", a fun and approachable forum where open banter about local and international style, music, events, and pop culture is encouraged. cultureHERD is designed not only to be a fun place to socialize, but also to serve as an opportunity to promote your creative projects and events, as well as form collaborations with other artists. Don't forget, the already established forums on mnartists.org are great too - art discussion, opportunities, and general creative chatter abound. Come chat!
CLICK THE IMAGE FOR THE MNARTISTS.ORG FORUMS
logo manipulation by Clement Shimizu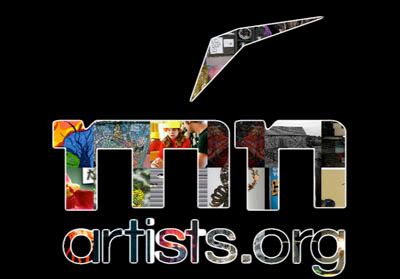 SATURDAY FEBRUARY 16TH
Hip Hop for the Homeless
@ The Triple Rock
629 Cedar Ave.
West Bank
9pm / 18+ / $8 adv - $10 door
Radio K and Black Corners are doing good this weekend. You love hip hop shows, so make this one count - Hip Hop for the Homeless benefits Youthlink, an organization that helps homeless youth. Featuring Muja Messiah, M.anifest, Dessa (Doomtree), Heiruspecs, Maria Isa, and many more. Hosted by I-Self Divine with DJs Nikoless and Mike the 2600 King.
Donations Needed:
Clothing-Age appropriate for Female/Male (15-21) Jeans, T-shirts, Sweaters, Sweatshirts in all sizes as well as Interview clothing; suits, dress slacks, skirts, blouses, etc.

Toiletries such as: toothpaste, toothbrush, toilet paper, tampons, maxi pads, tissues, shampoo, soap, etc.
CLICK THE IMAGE FOR THE YOUTHLINK SITE
SATURDAY FEBRUARY 16TH
Millions Billions
@
The Red Stag
509 1st St. NE
Northeast Mpls
10pm / Free
Come help celebrate the birth of Jared. We don't know him, but one of our favorite DJs,
Millions Billions
, assures us he's awesome and who are we to argue? Step out tonight at the Stag as Millz Billz blows up the dance floor with his signature assortment of house, rap, 80's, Rag Time and hella disco. Yes, we just said "hella", it's Jared's birthday after all!
CLICK THE IMAGE FOR THE MILLIONS BILLIONS MYSPACE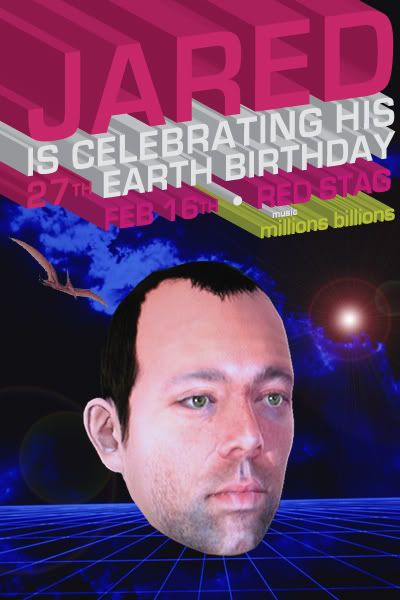 SATURDAY FEBRUARY 16TH
Icy: Clear Views 02
@
Minnesota Center for Photography
165 13th Ave. NE
Northeast Mpls
Reception 7-9pm / Free (donations encouraged)
Multiplicity and expansion are the running themes of this new show at MCP. Prepare for an abundance of impressive work from photographers spanning the western hemisphere. Check out the artist panel at 5:30 and ask all your burning questions about portraits, photo configurations and giant artwork.
CLICK FOR THIS ART EVENT AND MORE AT MPLSART.COM
Photo by EJ Major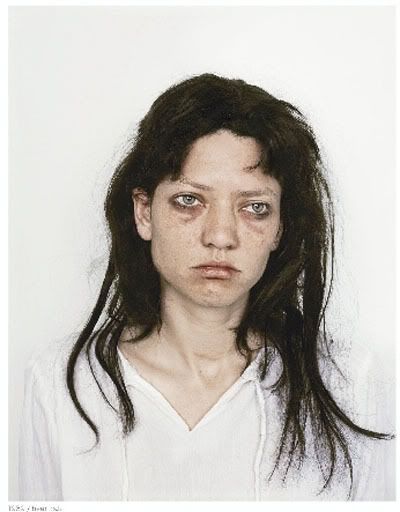 SATURDAY FEBRUARY 16TH
LOVELESS Valentines
@ the Belfry Center
3753 Bloomington Ave.
Minneapolis
8pm-Midnight / $3-$5 Donation
Homemade fortune cookies, gourmet vegan cupcakes and giant paintings by the gold-toothed Greg Rick might make you forget you spent your Valentines drinking cheap beer alone. Take out your romantic angst on a condom-filled piñata and rock out your frusterations to the music of Metallicoix and Canaveral. A wall of breakup-inspired comix and some crush-infused zines will be available for your perusal.
CLICK THE IMAGE FOR THE BELFRY MYSPACE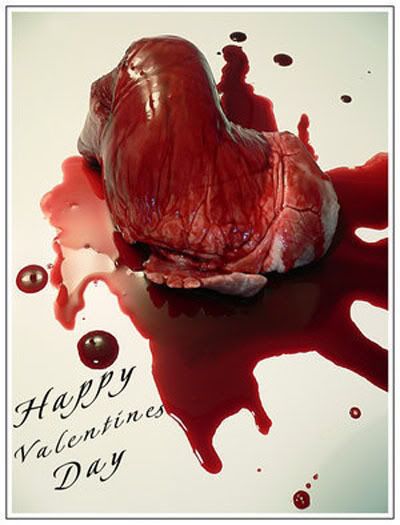 SATURDAY FEBRUARY 16TH
BLACK
@ The VIP Room
701 7th St. N
Downtown Mpls
10pm / 18+ / $5
Join the Black crew tonight for another hot evening of techno featuring Chicago's Sassmouth along with loveable locals James Patrick, Aaron Bliss, and Jesse Jakob.
BONUS:
Out of towner Ian Orth of Learning Secrets burns it up in the Mainroom alongside Soviet Panda during
Too Much Love
.
CLICK THE IMAGE FOR THE BLACK MYSPACE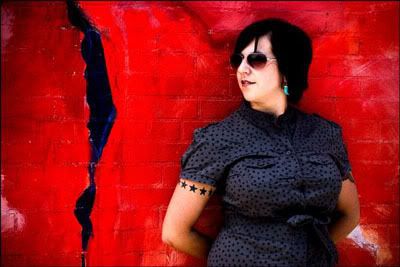 SATURDAY FEBRUARY 16TH
Tone-Loc
@ Bogart's Place
14917 Garrett Ave S
Apple Valley
9:30pm / 21+ / $10 Adv - $12 Door
What is more romantic than listening to Tone-Loc's Wild Thing on repeat? How about mouthing the words to Funky Cold Medina in front of Tone himself? Despite the unfortunate and bizarre choice of venue (Apple Valley?), the Sin Cities truly are blessed this week with not one but two classic 80s hit-makers gracing our hot dance floors. If you missed Humpty on friday, you can make up for it tonight.
FUN NERD FACT:
Phone phreaks in the early 1990's named a popular
war dialing program
after Tone-Loc (as in Tone Locator)
CLICK THE IMAGE FOR THE BOGARTS SITE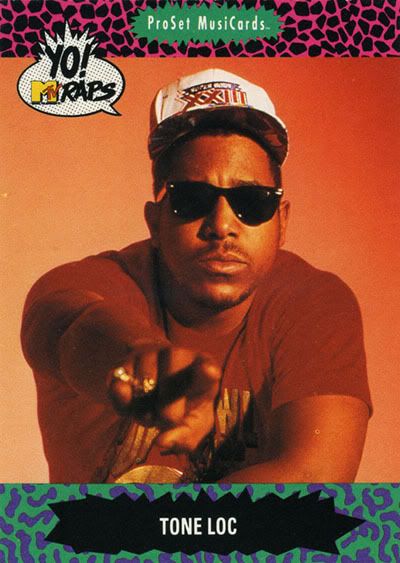 SATURDAY FEBRUARY 16TH
After Hours
@ THR33
secret location
Downtown Mpls
1am / Cost TBD
Another killer after hours at this 2 room party spot tonight. Look for the doorman on 3rd Ave. in between Lickety Split and Rick's Cabaret, enter quietly, respect the area, and dance all night!
CLICK THE IMAGE FOR MORE INFO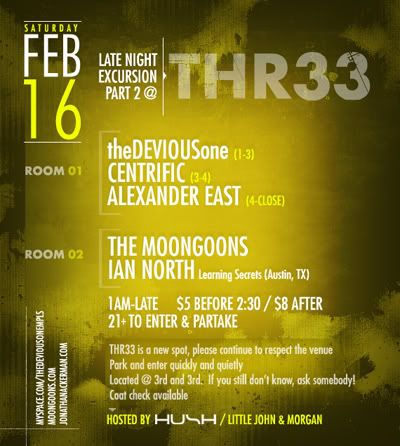 SUNDAY MUSIC PICK: IAN ORTH
l'étoile loves the mix-mastery of dedicated DJ/PR Mogul Ian Orth of Learning Secrets. Ian will be coming all the way from Austin, TX to pour musical sugar on the VIP dance floor at
the Moongoons
Honeymoon
bash this Friday as well as at
Too Much Love
(plus an after party) on Saturday. For those not in the know, Orth is a force to be reckoned with in his home state of Texas and beyond. Not only can he throw down a killer DJ set, but he helped found "Learning Secrets", one Austin's hottest party crews, hosting epic dance events for 4 years running. Recently, Learning Secrets branched out into the PR field, representing DJs and bands far and wide.
CLICK HERE FOR THE LEARNING SECRETS MYSPACE
SUNDAY FEBRUARY 17TH
New Works by Lindsy Halleckson & Eric Inkala
@ Barbette
1600 W. Lake St.
Uptown
3-6pm / Free
Free food from Barbette. Outrageous color to brighten up drab old February. Another Yuri-curated show. Sunday afternoons don't get much more exciting than this. The
Placement Gallery
will make you think you're in the Carribean or somewhere equally as vibrant for three sanity-inducing hours at this opening reception of work by Lindsy Halleckson and Eric Inkala.
CLICK FOR THIS ART EVENT AND MORE AT MPLSART.COM
Art by Eric Inkala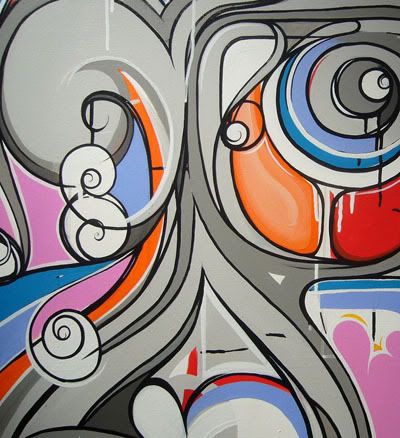 MIXTAPE MONDAY
Need some hot jams to tide you over until next weekend? Of course you do! This Valentine's Day inspired mix by
XXNAUGHTY WOOD
is filled with super sexy electro disco tracks for you and yours.
CLICK THE IMAGE TO DOWNLOAD THE FREE MIX