Your Holiday wish? Finding the perfect something for all those perfect someones. How hard should that be? You KNOW these people, right? Right. Let l'étoile be your personal Santa's helper with our second annual holiday gift guide! Filled to the brim with bright ideas to buy, make and do along with a heart-felt gift-giving creedo, by the most thoughtful wish-maker we know, Courtney Mehlhaff.
1.
MAKE IT PERSONAL
: Before you buy, take minute to really think about the person you're buying for.
2.
KICK IT OLD SCHOOL
: There's nothing like nostalgia to make something meaningful - you can't go wrong with a trip down memory lane.
3.
BUY FOR THEM, NOT FOR YOU
: Sounds simple enough, but many have a hard time sticking to this rule. You might be a huge rock fan, but the last thing your sister wants is leather pants.
4.
MOST IMPORTANTLY, PAY ATTENTION
: The easiest way to give thoughtful gifts is simply to keep your ears open. When you hear phrases like "I wish…" or "I love …" consider them unintentional suggestions and tuck those ideas away
illustration by molly butterfoss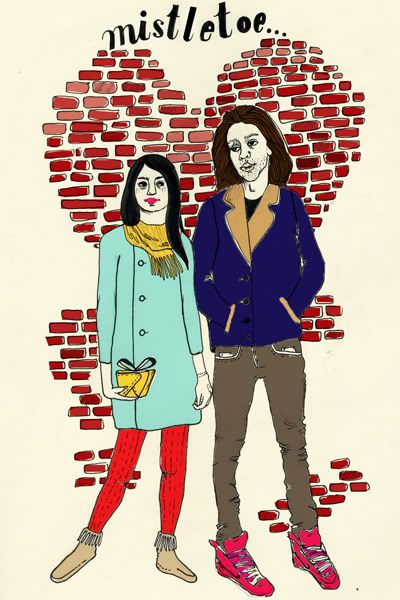 WE WISH WE WORKED FOR THEM
Card-carrying design junkies need look no further. Not only does YouWorkForThem.com stock the coolest of the cool in art prints, design and typography books, screenprinted art t-shirts, and dvds - they also provide smartly designed vector graphics, fonts and more. This online mecca is the first stop shop for the design geek or art lover in your life.
CLICK THE IMAGE FOR THE YWFT SITE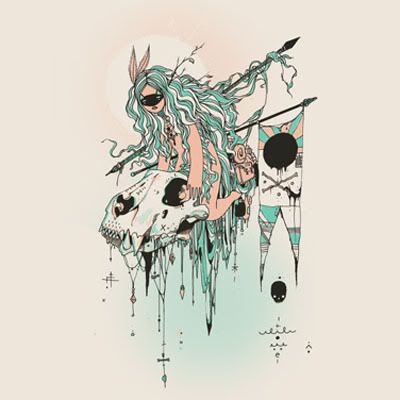 REPLACING MALL CULTURE
When you just can't take anymore mass production, head over to Yuri Arajs' Placement Gallery Shop in Gaviidae Common. Where else can you find Nick Howard drawings or Gocco prints? Your ladyfriend will swoon when you give her an Allen Christian creation. The artists will be pretty happy you bought handmade, too. As usual, the Placement Gallery will be picking up camp and moving to an unrevealed location soon, so stop in before December 24th for some local art.
CLICK THE IMAGE FOR THE PLACEMENT GALLERY SITE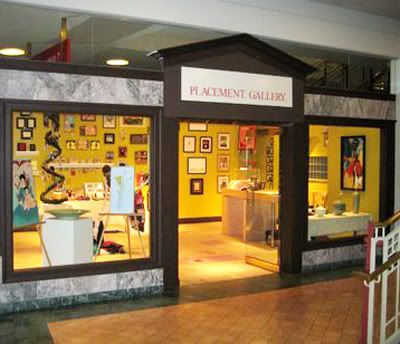 OAK
Co-owners Louis Terline and Jeff Madalena's fashion empire started in a makeshift showroom in Brooklyn, blossoming into a series of successful boutiques across NYC and online. Their carefully curated selections from fashion's well knowns and freshest faces (including their own in-house label) have created a loyal following. Check out their online shop featuring stylishly priced gift suggestions for the fashionable girl or boy on your shopping list.
CLICK THE IMAGE FOR THE OAK SITE
B-SQUAD
B-Squad makes the list again this year, and has become a weekly obsession for certain l'étoile staffers. Not only can you find that perfect "something" to jazz up an outfit, they have some of the best vintage home decor in town! Like the best 80's garage sale you've ever seen.
Stop into B-Squad at 5 East 38th St. (Nicollet & 38th)
CLICK THE IMAGE FOR THE B-SQUAD SITE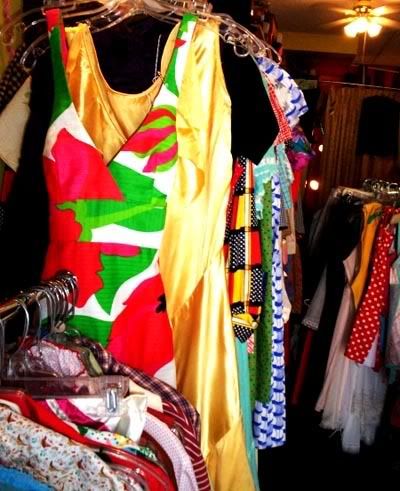 FIGHT GLOBAL WARMING! BUY HANDMADE!
We know you Want your gift to stand out as something special, creative and thoughtful. We'll make it easy for you: Nine DIY stalwarts have collaborated to encourage shoppers this holiday season to buy solely handmade gifts. Cut out the middleman and buy unique, skillfully made gifts directly from artists and crafters. Join over 8,000 pledgers by making the commitment to buy handmade this season.
CLICK THE IMAGE FOR THE BUY HANDMADE SITE
ROBOT LOVE IT!
ROBOTlove is not just about the coolest designer toys known to man. They also carry a number of other awesome artsy items such as housewares, jewelry, clothing, magazines and dvds.
Just in: Birds of a Feather art plates designed by Los Angeles illustrator Oksana Badrak. While our first instinct would be to hang these cute collectables on the wall, we can't help but think food would taste better when served on them--they are dishwasher safe after all!
l'étoile deal: Mention l'étoile for 10% off your entire purchase at ROBOTlove
CLICK THE IMAGE FOR THE ROBOT LOVE SITE
NICE OUTFIT
Bona Drag showcases a tightly curated collection of ladies flair and general trinkets from independent and hard-to-find designers, as well as select vintage. The name Bona Drag means "nice outfit," derived from a secret langauage called "polari" that was used in the 60s gay subculture in London. Compliment your "bona drag" with some super chic accessories from this charming online boutique!
CLICK THE IMAGE FOR THE BONA DRAG SITE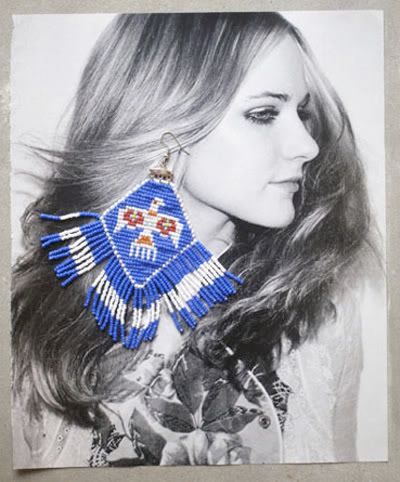 DIAMONDS ARE A GIRL'S BFF
Precious Carat lip gloss by Lancome is the perfect gift for the pretty, pretty princess in your life. Shaped like a precious cut diamond and made of Swarovski Crystals, this adorable piece opens up to a transparent gloss with just a hint of sparkle. Can be worn alone or over lipstick for a jewel-like finish that will make her smile dazzle, especially when she's got her eyes set on you!
CLICK THE IMAGE FOR THE LANCOME SITE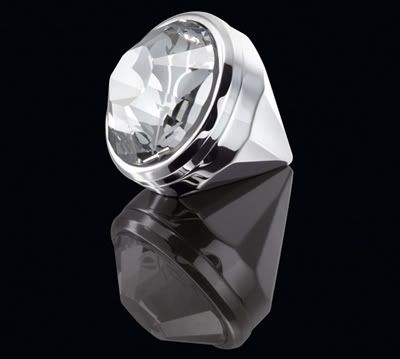 GET YOUR BEAUTY SLEEP
With this Holly Golightly sleep mask from fredflare.com, you will look glamorous even in slumber. Fake eyelashes are uncomfortable to sleep in, so slip on this satin lined mask and block out the world, or at least the view of the airplane cabin, in style.
CLICK THE IMAGE FOR THE FRED FLARE SITE
USHER LIKES THE WAY YOU SMELL
You know you can trust l'étoile to tell it straight when it comes to beauty, so believe us when we say: "Usher knows how a lady should smell". We test drove this scent - and it delivered. What? Some of the best head-turning and step-skipping in a long while. When it comes down to it, what more can you ask for from a fragrance endorsed by a rap celeb than smelling clean and foxy? This fragrance suggests notes of Red Currant, Pink Freesia, Apple Blossom, Frangipani, Apricot Nectar, Blooming Jasmine, Passion Rose, Amber Wood, Sensual Musk, Cashmere Wood, Vanilla Orchid, and Incense. Available exclusively at Macy's.
CLICK THE IMAGE FOR THE MACY'S SITE
illustration by molly butterfoss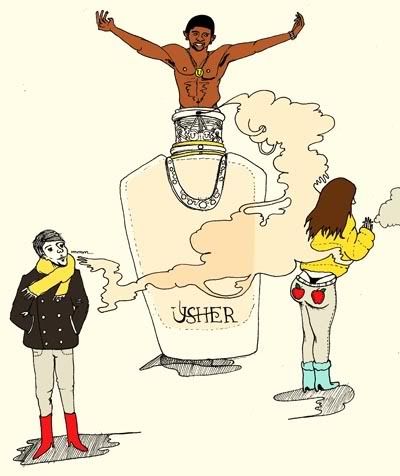 WHERE-FI? THERE-FI.
You need to bid on ebay, but it's after midnight and the auction is ending in 15 minutes! And you're on the road! What do you do? If you've got the wireless 2.0 USB adapter from Trendnet, you're saved. This WiFi detector complete with LCD screen not only tells you the signal's location, strength and security, but it even charges itself once its connected to the USB port.
CLICK THE IMAGE FOR THE AMAZON SITE
DIY OR DIE
Instantly become a circuit bender, robot parent or NASA rocket scientist with the help of step-by-step guidance from the publishers of MAKE magazine. Catch up on the past two years worth of geek-inspired projects with the Best of MAKE and Impress your friends with your newfound aptitude. The perfect gift for the DIY enthusiast on your list!
CLICK THE IMAGE FOR THE AMAZON SITE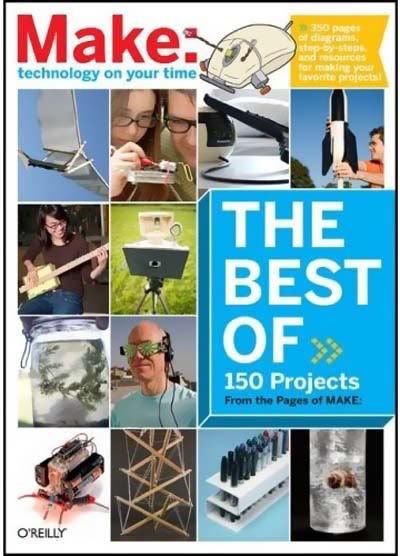 YOU HAVE GOOOOOOOD TASTE
Our resident Jazz expert and music-writer-at-large Clifford Allen recommends the following box set for your favorite music lover (or yourself):
Billie Holiday "Rare Live Recordings 1934-1959" (ESP-Disk)
One of the most influential vocalists in jazz and popular music history, Billie Holiday understood the true meaning of the voice as an instrument - not a scatter, but with an intonation and phrasing that matched great saxophonists like Ben Webster, Lester Young and Coleman Hawkins. This five-CD set culled from acetates, radio transcriptions and private recordings, covers the span of Holiday's career with an ear turned to chronologically exploring her art (few commercially-released Holiday programs have done so to this degree). Her collaborators here include Young, Hawkins, Duke Ellington, Count Basie, Roy Eldridge, Art Tatum and many other jazz greats. Packaged with detailed recording data, archival photos and essays, this set from ESP-Disk adds much to her legacy and might have even the most avid fan reconsidering her life and work.
Other archival recordings out this holiday season from ESP-Disk include the complete Lester Young broadcast performances from Birdland as well as reissued material from pianist and free-jazz pioneer Burton Greene.
CLICK THE IMAGE FOR THE ESP DISK SITE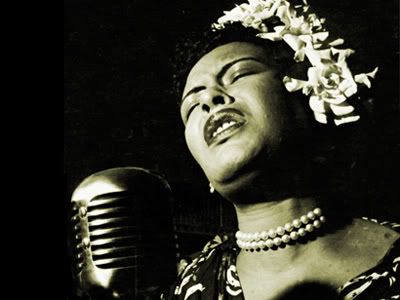 PUTTING THE 'MAS IN CHRISTMAS
Obsessive record collector, graphic designer, and all around cool kid
Mike Cina
rocks our jingle bells off with this seamless mix of perfect holiday jams.
Like what you hear? Check out
The Get Up
with Mike Cina, Benny Lojack, Mos Jef and Mike 2600 every Saturday night at Foundation's Deep Lounge.
CLICK THE IMAGE TO DOWNLOAD THE FREE MIX
SAVE THE BOWS!
If you've grown out of using the funnies section to adorn your gifts, Pop-Art Gift Wrap's paper is probably more your style. Your mother will inevitably insist on using this paper again next year, but why wait that long? This paper is nice enough to be framed.
CLICK THE IMAGE FOR THE GIFT WRAP ETC SITE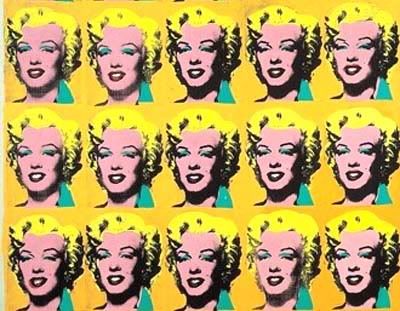 MUST. GO. TO. BLUEFIN. BAY.
The only thing l'étoile wants for the holidays is a little trip up to Bluefin Bay. Please? Nothing says "I love you" more than a fireplace, a blanket and a huge picture window looking out on Lake Superior shore - a mere 30 feet away. Luxuriate in the sauna or get a hot stone massage after hitting the alpine slide in Tofte. Then enjoy an award-winning meal and specialty cocktail at the Bluefin Bay restaurant. We recommend the Bluefin Martini!
Gift cards are available. Just sayin'.
CLICK THE IMAGE FOR THE BLUE FIN BAY SITE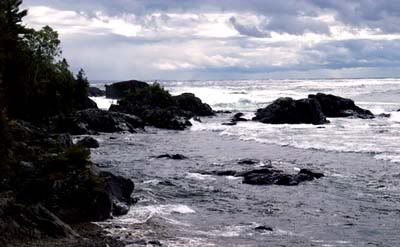 GREEN...AND RED
The Red Stag Supper Club is the first LEED certified Restaurant to open in Minnesota. LEED, The Leadership in Energy and Enviornmental Design Green Building Rating System is the nationally accepted benchmark for the design, construction, and operation of high performance green buildings. As an LEED certified establishment, The Red Stag strives to be a good local and world citizen by serving local and organic foods as much as possible and conserving resources. Considering the Red Stag is the brainchild of Barbette and Bryant Lake Bowl owner Kim Bartmann, you can expect the food to be nothing less than stellar.
l'étoile deal: Mention l'étoile to the bartender and receive a wooden nickel good for a free drink at the Red Stag!
CLICK THE IMAGE FOR THE RED STAG SITE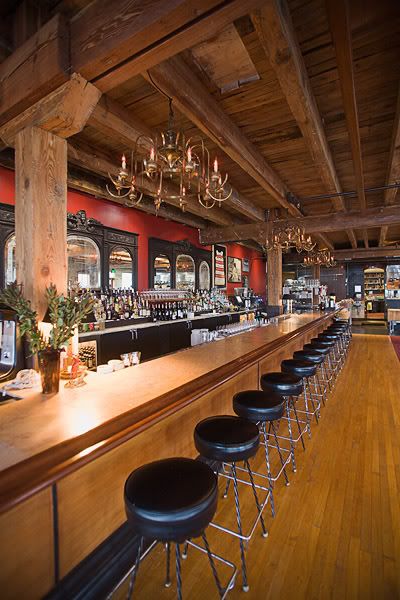 SACRE TO ME
Sacre Blue Wine's
CVM Blend has us all in a twitter. Produced in small quantities, this white blend comprised of Chardonnay, Viognier, and Muscat Petits Grains is the perfect compliment to fresh seafood. Its fruit forward taste brings forth hints of peaches and pears with hints of floral aromas. In addition to its wonderful fruits the CVM has an incredible aromatic presence like a fine perfume.
l'étoile deal: Print this listing upon your next visit to Stella's Fish Cafe at 1400 Lake Street and recieve either a coconut shrimp or peel and eat shrimp appetizer FREE with purchase of a bottle of Sacre Bleu CVM.
CLICK THE IMAGE FOR THE STELLA'S SITE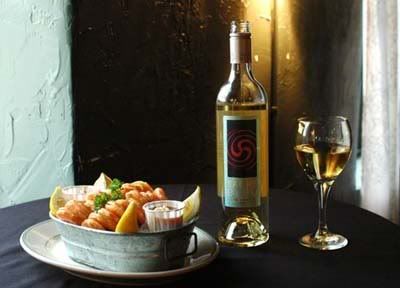 NEW YEAR, NEW DO
Need a new look for New Years, but gift-giving's left you strapped? Forgo that new frock and turn your hair into a coveted accessory. Allow l'étoile's senior beauty editor and master stylist
Jen Hughes
to turn you into the Winter Carnival Princess you deserve to be! Follow the link below for a detailed how-to!
CLICK THE IMAGE FOR THE HOW-TO
photo by
Andy Evans
for l'étoile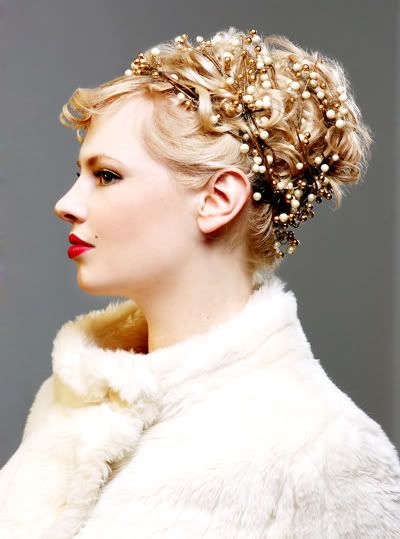 FASHION FLAKES
Our friend Kari (featured in the above holiday hair story) clued us in on this cute and easy spin on traditional paper snowflakes. Customize your flakes by using old magazines such as vintage Vogues, 50s & 60s Playboys, 70s Highlights for Children, and issues of l'étoile, of course! Add string and hang them on your tree as ornaments or adhere them to your walls and doors with double sided tape. Let it snow!
CLICK HERE FOR A PAPER SNOWFLAKE HOW-TO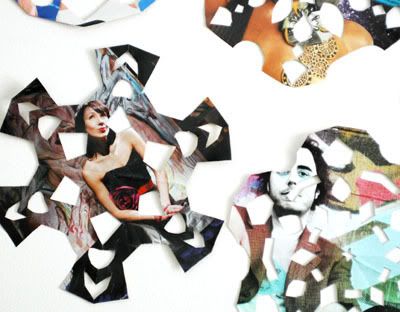 GRANDMA'S ZUCCHINI BREAD???
Be the favorite grandchild this holiday season with minimal cash expenditure! Use your technological savvy to archive all of Grandma's handwritten recipe cards and signature dishes, then print! Create cutely designed booklets or decorate cheapie recipe card boxes to hold your newly legible collection. Give to the fam and prepare to be reminded of how creative and thoughtful you are.
CLICK THE IMAGE FOR MORE HOMEMADE GIFT IDEAS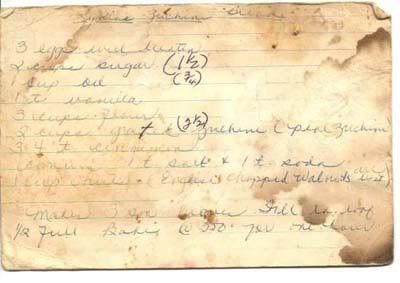 JUELL'S FRIENDSHIP BREAD
A sweet from a sweet: the lovely Miss Juell Summer has relenquished her favorite holiday recipe for lucky l'étoile readers! An Amish tradition, Friendship Bread is an 10 day process which not only makes a perfect holiday treat, but requires it's recipe and starter batter to be passed on to the giftee. Please share this bread with your nearest and dearest - It's like a chainletter, only more delicious! Click below for the full recipe.
CLICK THE IMAGE FOR THE FULL RECIPE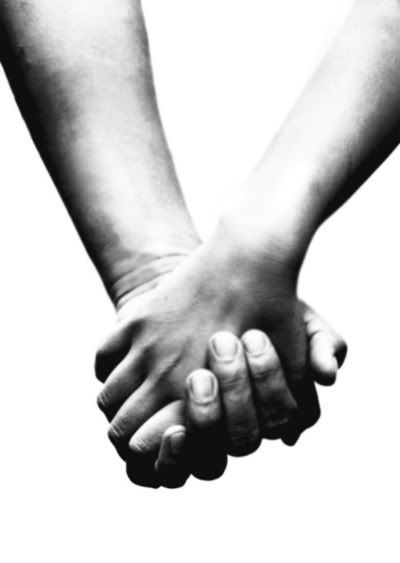 LIQUID COURAGE
Each winter it takes us a long moment to accept the fact that subzero is here to stay. Luckily, we here at l'étoile are generally optimistic so when the cold sets in we try to remind ourselves of the good things. Our favorites? Acting like kids and drinking hot cocktails!
A SNOWED IN AFFAIR
If you don't have the bear rug, fireplace or any of the other amorous lodge-style accouterments, try something innocent like hot chocolate, (spiked of course), to set that mood right. Here's our recipe for warm seduction in a cup to show that special someone both your sweet and spicy sides. Caliente!
Molly's Seduction in a Cup
Ibarra Mexican chocolate
Milk (or water)
Healthy sprinkle of cayenne pepper: per cup
Vietnamese Cinnamon
Vodka, whiskey, bourbon, or your choice
Whipped cream dollop to top
Sprinkle with more cinnamon
Heat the milk in a sauce pan over low flame, add chocolate, spices and finish with shot and cream, topped with cinnamon.
In-a-Pinch? Don't have Ibarra handy? Is your cinnamon from some other country? No problem! Archer Farms Dark Chocolate Cocoa Mix from Target is a tasty replacement and really, any cinnamon will do. But the real things are worth the work – check out Penzey's Spices at Lake & Hennepin or St. Paul's Grand Avenue to get your spice on.
A FORT NIGHT
Get your homies together to build a magnificent, multi-room snow fort to party in with the help of
THIS
comprehensive how-to. When you're done, just bring in some rope
lights and a psychedelic skull poster and you're all set! You can surely keep your insides toasty with this signature winter drink: The Hot Toddy.
Angie's Hot Toddy of CHAMPIONS
Steep for 3 minutes in 1 cup of hot water:
1 tbs fresh grated ginger (or one dash of powdered ginger)
2 tbs honey (raw with pollen is best)
1/2 fresh squeezed lemon (2 tbs bottled)
Strain and add 1 shot of your favorite brandy or whiskey, 2 shots if you "can't sleep." Substitute alcohol with equal parts raw kombucha tea to stave off that winter cold.
ICE IS NICE
Graceful, ballerina like visions dance through our heads when we think about ice skating. However, our factual memories include some no-so-suave moves. No matter what your skill level, skating is just one of those lovely winter activities that we can't help but encourage. Head back to the warming house for a hot apple cider with a twist!
Ben & Emma's Hot Apple Cider
2 parts Fresh Apple Cider
1 part Tuaca
Heat cider on stove or in microwave, then add a shot or two of Tuaca. Tuaca is a premium italian liqour with hints of citrus and vanilla - the perfect drink to make you forget just how cold it is outside.
COLD SNAPS!
Take a scenic drive by yourself or with a pal and stop wherever suits you. Winter can be a great time for art photography - unusual formations and textures abound, and sometime finding that perfect bit of color in a drab winter landscape makes for a great shot.
While taking your camera out on a too-cold day may be unwise, we still condone it in moderation and with proper precautions. Along with a padded camera bag for protection, we suggest carrying a ziplock bag with a small packet of epsom salts in it if you plan on being outdoors for more than a few minutes when it's below zero - putting your lense in the bag before going indoors will help prevent condensation from forming inside it.
Once back indoors, a hot buttered rum is perfect compliment to the day!
Digital Crush's Hot Buttered Rum
2 cups brown sugar
1/2 cup butter, softened
1/4-1/2 teaspoon ground nutmeg
1/4-1/2 teaspoon ground cinnamon
1/4-1/2 teaspoon ground cloves
1 pinch salt
Whip up the batter and put a heaping spoonful into the bottom of a mug. Add 1 1/2 oz of rum and top with hot water - stir well and garnish with a cinnamon stick. Keep the left over batter refrigerated for next time!
CLICK THE IMAGE FOR MORE DRINK RECIPES
The staff of l'étoile magazine would like to thank additional contributors Lacey Prpic Hedtke, Juell Summer, Andrew Evans, Clifford Allen, Michael Cina, Clement Shimizu, Courtney Mehlhaff and Kari Espenes for lending their expertise and ideas to our 2007 Gift Guide. l'etoile hearts you all!