JINGLE BELL ROCK
With all the rockin' going on this weekend we're sure you'll be out making memories and abusing mistletoe. We say go for it! This is the perfect time to flirt it up with your secret crush or create an epic evening with your steady sweetheart. Resist all temptation to stay home - this weekend is full of potential surprises!
Still shopping for that special someone? Check out our
2007 Holiday Gift Guide
, brimming with cool gift ideas, crafts, and music as well as special l'étoile discounts at area shops and restaurants!
xo-l'étoile
CLICK THE IMAGE FOR THE HOLIDAY GIFT GUIDE!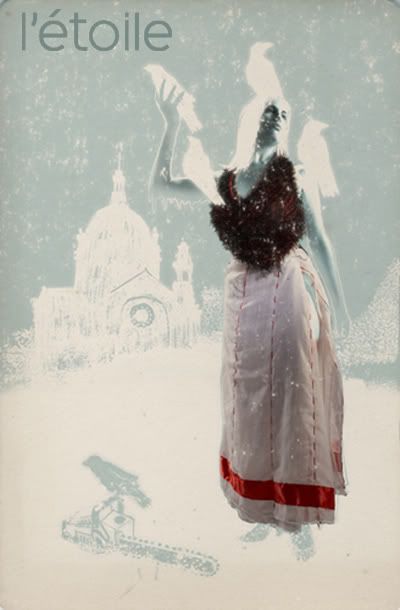 THURSDAY DECEMBER 13TH (THROUGH NEW YEARS EVE)
Nutcracker?! (Not So) Suite
@ The Ritz
13th & University
Northeast Mpls
Thursdays-Saturdays / 8pm / $27
Sundays / 2pm / $23
The quirky cool dance troupe, Ballet of the Dolls, is back at the Ritz for the second year in a row with their raucous rendition of the Nutcracker.
CLICK THE IMAGE FOR THE BALLET OF THE DOLLS SITE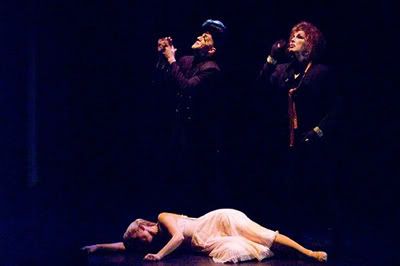 THURSDAY DECEMBER 13TH
Disco Party
@ The Kitty Cat Klub
14th & University
Dinkytown
10pm / 21+ / Free
It's an all disco dance party tonight at the Kitty Cat Klub! Join Jonathan Ackerman, Oddiofile and Midnight Energy as they spin rare and sexy disco all night long.
CLICK THE IMAGE FOR MORE INFO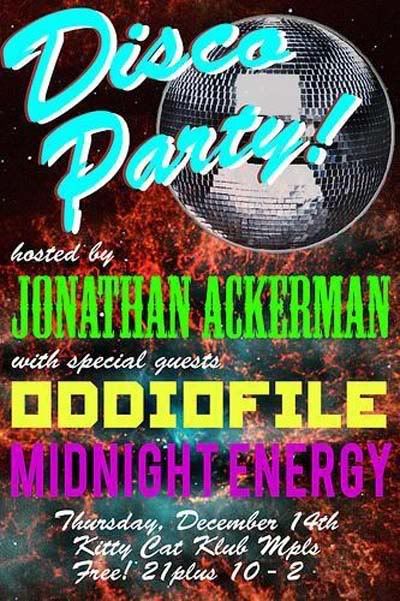 FRIDAY ART PICK: SHCH GRAPHICS
Ukranian designer Andrey Ushchenko's collective SHCH Graphics appeals to our prettier sensibilities - the hand-drawn typography and fluid illustration style are both delicate and strong. Curling tendrils morph into bold statements, full of fine lines and flourish. A multi-talented group, SHCH also dabbles in branding, photography, and more.
CLICK THE IMAGE FOR THE SHCH GRAPHICS SITE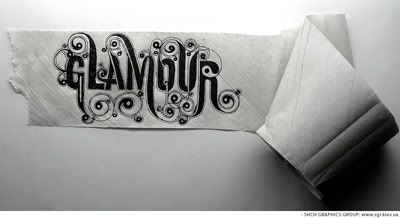 FRIDAY DECEMBER 14TH (THROUGH SUNDAY)
Belfry Winter Market
@ The Belfry Center
3753 Bloomington Ave. S
Minneapolis
Friday 8pm-Midnight
Saturday 10am-6pm
Sunday Noon-6pm
All events are free.
This is not your momma's craft sale! The most DIY of punky artisians come out of the woodwork to participate in the Belfry's Winter Market. The South Minneapolis collectively run social space regularly hosts art, music and educational events thoughout the year. This weekend's festivities not only include cool handmade merch, but also live music Friday night from Dreamland Faces, The Floorbirds, and Lady Franklin plus food, drink, and roaming musicians all weekend long.
CLICK THE IMAGE FOR THE BELFRY MYSPACE
FRIDAY DECEMBER 14TH
Doomtree Blowout
@ 1st Avenue
701 1st Ave. N
Downtown Mpls
8pm / 18+ / $12
The Twin Cities hip hop darlings return to their roots at First Ave tonight for the 3rd Annual Doomtree Blowout. One of the most heralded crews in the Midwest, Doomtree's collective members always bring mad jams the right way. Look forward to getting your hands on brand spankin' new False Hopes releases from both Doomtree and Paper Tiger.
TIP:
Buy your tickets in advance - this will sell out!
CLICK THE IMAGE FOR THE DOOMTREE SITE
FRIDAY DECEMBER 14TH
P?M & Cadillac Kolstad
@ Big V's
University & Snelling
St.Paul
9pm / 21+ / $5
Get your bluegrass on tonight at Big V's with locals P?M, Cadillac Kolstad and the Flats, The Forest, and A Paper Cup Band.
CLICK THE IMAGE FOR THE BIG V'S SITE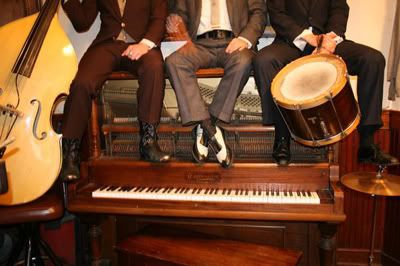 FRIDAY DECEMBER 14TH (THROUGH SATURDAY)
Andrew Bird
@ The Guthrie
818 S. 2nd St.
Minneapolis
7:30pm / $29.50
Violinist and songwriter Andrew Bird returns to the Twin Cities for a double header at the Guthrie Theater. Accompanied by Martin Dosh, Bird reconstructs, loops, and improvises - creating something rhythmic and fresh that will surely not disappoint.
CLICK THE IMAGE FOR THE GUTHRIE SITE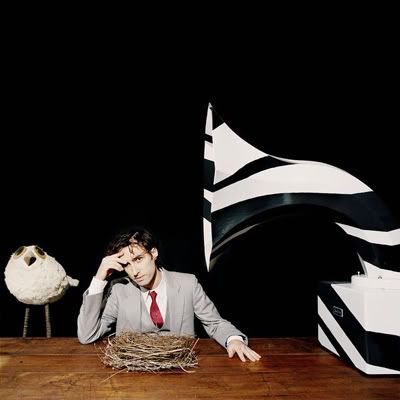 COOL LINK: INDIGEST MAGAZINE
When a group of renegade writers and artists spark up a collaboration you never know what to expect. Lots of talk and no action, or something unexpected and fantastic? With Indigest Magazine, these four local art-players hit the mark. Editors David Doody, Dustin Nelson, Jesse Sawyer and Chris Koza have wrangled an impressive number of contributors. Local and international writers, musicians, poets, photographers, and artists come together to create a virtual playground that will feed your mind.
CLICK THE IMAGE FOR THE INDIGEST SITE
"Death of a Salesman" by Rachel De Joode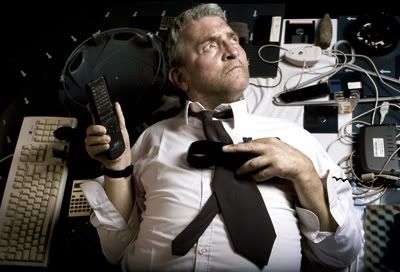 SATURDAY DECEMBER 15TH
Who Made Who Grand Opening
@ Who Made Who
158 13th Ave. NE
Northeast Mpls
Noon-6pm / Free
Rockstar screenprint artists Amy Jo Hendrickson, Dale Flattum (Tooth), and Lonny Unitus make the leap from studio to storefront this weekend with the grand opening of their newly aquired digs in Northeast. Who Made Who will sell limited edition hand screenprinted artwork and will house an on-site printshop and studio. Stop in to finish up your holiday art shopping or visit their Etsy store online - opening the same day!
CLICK THE IMAGE FOR THE WHO MADE WHO ETSY SITE
screenprinted poster by Miss Amy Jo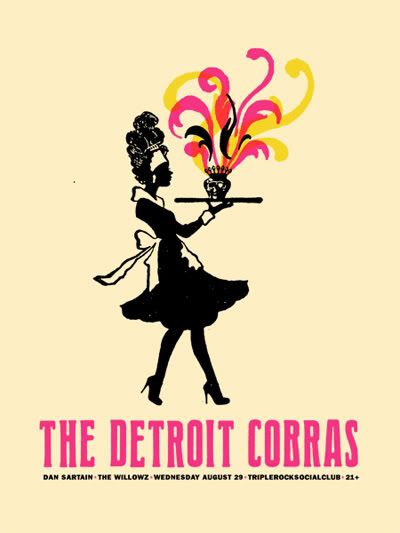 SATURDAY DECEMBER 15TH
Big Ups to Hiccups / Head to Toe Winter Formal
@ Head to Toe Salon & Boutique
2445 Nicollet Ave. S
Minneapolis
7-10pm / Free
The cool kitties over at Head to Toe have put together a holiday party to beat the freeze. Not only will the sensational artwork of Isaac Arvold be on display, but a number of additional cutenesses await you. Enjoy a fashion show, artist makeovers, a gift exchange (bring a wrapped fashion item and leave with something new!), photo booth, booze, food, and dance floor fodder from the likes of Mike the 2600 King and Buck Kac. What's not to love?
CLICK THE IMAGE FOR THE HEAD TO TOE SITE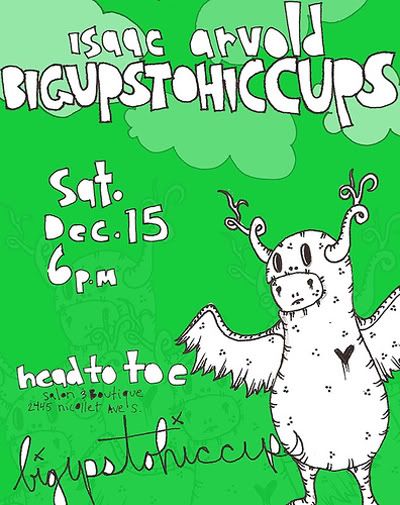 SATURDAY DECEMBER 15TH
Mini-Art Holiday Party
@ Fox Tax Gallery
503 1st Ave NE
Northeast Mpls
5-11pm / Free
If you missed the opening for "These Elves went to Art School", make sure to pop into Fox Tax Gallery tonight for a mini-art bonus round. There are still plenty of amazing 4x4 inch works available for stuffing in your favorite art lover's stocking!
CLICK THE IMAGE FOR THE FOX TAX SITE
Art by Tom Stack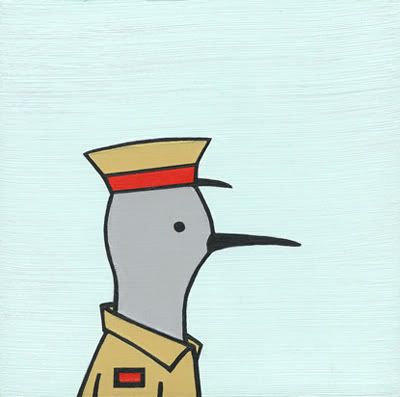 SATURDAY DECEMBER 15TH
America's Funniest Home Videos
@ Clubhouse Jager
923 Washington Ave.
North Loop
10pm / 21+ / Free
No, not the show! New DJ collab "Americas Funniest Home Videos" includes certain people you might just recognize, but we don't want to give it all away here! One thing we can guarantee: the tunes will be bangin'.
BONUS:
TML will be burning up with Jonathan Ackerman, Scott Butters and Soviet Panda. Hit both parties if you're cool enough!
CLICK THE IMAGE FOR THE CLUBHOUSE JAGER SITE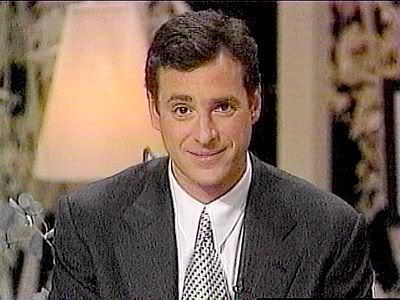 SATURDAY DECEMBER 15TH (TECHNICALLY SUNDAY)
Hard Times Cafe Re-Opening
@ Hard Times
1821 Riverside Ave
West Bank
Re-opening: midnight-4am
Regular Hours: 6am-4am Daily
The man can't keep them down! It was sticky there for a minute, but Hard Times Cafe, which has been closed for 3 months longer than anticipated, will re-open tonight at midnight. With the city off their backs you'll be free to once again enjoy greasy vegan and vegetarian delights such as the White Trash Breakfast, the Tempeh Reuben, and the Nacho Haystack. Welcome back Hard Times!
CLICK THE IMAGE FOR THE HARDTIMES MYSPACE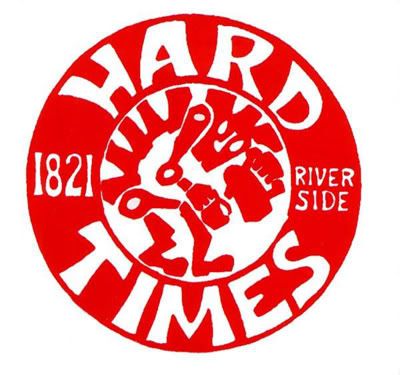 SUNDAY MUSIC PICK: SUPER JAM ALERT!
Millions Billions is back again with a super-jam-alert-worthy blend of beats. This mix is a super sexy warmer-upper for holidays - booty shake style. Millz Billz aka Ned Lampert also writes totally hip music blog that you need to know about. Check it out
HERE
.
Upcoming gigs:
Kitty Cat Klub - December 22nd
CLICK THE IMAGE TO DOWNLOAD THE FREE MIX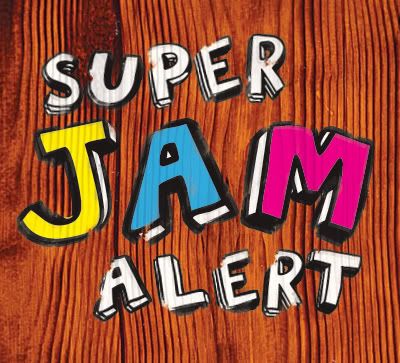 SUNDAY DECEMBER 16TH
Wu Tang Clan
@ First Ave
701 1st Ave. N
Downtown Mpls
8pm / 18+ / $35
If you've ever played "Wu-Tang: Shaolin Style" on the Playstation 1 you can probably appreciate the multimedia dynasty that is the Wu-Tang Clan. With everything from clothing lines to critically acclaimed releases from almost every member of the Clan, Wu-Tang is a driving force in rap music as well as a charismatic spectacle to behold live. Tonight's show is a can't-miss!
CLICK THE IMAGE FOR THE WU-TANG SITE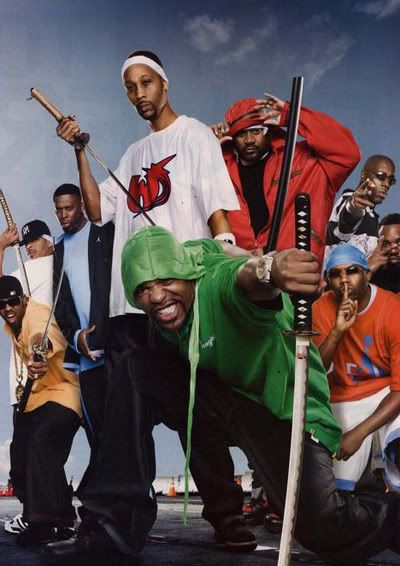 MONDAY DECEMBER 17TH
Hot Roxx Merry Hex-mas Party
@ The Hex
2600 27th Ave. S
South Mpls
10pm / Free
To quote his Holy Rexness, "So get on your silk jeans and your space shoes, we've got some sweet, wild, devastating news": This is the last Hot Roxx of 2007! Don't miss this funktastic x-mas edition, replete with Happy Holidays quotes from reincarnated icons and tuneage from the best and the worst of the 70's and beyond.
BONUS:
Scroll down to the next post to see photos from the last Hot Roxx!
CLICK THE IMAGE FOR THE HOT ROXX SITE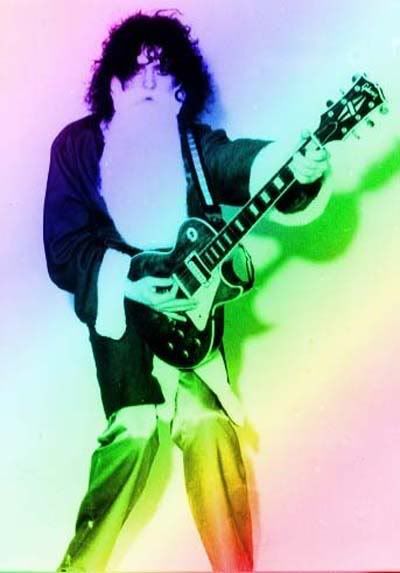 MONDAY DECEMBER 17TH
Smiths Night
@ The Kitty Cat Klub
14th & University
Dinkytown
10pm / 21+ / Free
"Take me out tonight
Where there's music and there's people
And they're young and alive
Driving in your car
I never never want to go home
Because I haven't got one
Anymore"
Join Jonathan Ackerman at this charming monthly at the Kitty Cat Klub. All Smiths all the time! We heart it. Really.
CLICK THE IMAGE FOR THE SMITHS NIGHT MYSPACE