MISTLETOE DISCO
As the holiday spirit kicks into high gear the dancing spirit seems to follow suit. This weekend is jam packed with back to back to back dance parties, after hours craziness and hopefully lots of mistletoe inspired kissy-face. Put on your most dazzling christmas sweater and grab your bestest and truest companions for this whirlwind holiday weekend.
Kiss the DJ for us!
xo-l'étoile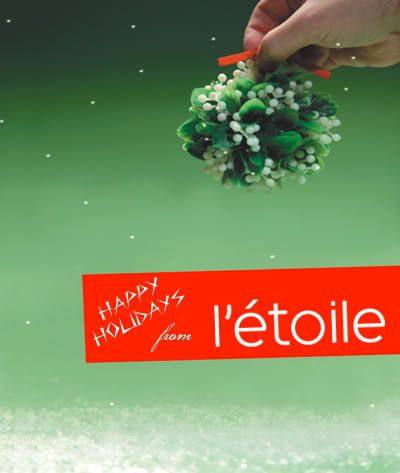 THURSDAY DECEMBER 20TH
Foto Saviour Faire
@ Beasthouse
600 Washington Ave. N
North Loop
(entrance around back)
8pm - 11pm / Free
Don't know what your F-stop is? White balance? ISO? Look no further. This photography inspired event will include 2 photo-pros giving away their best tips and tricks so that you can better use your own digital camera. Bring along your cam, take in a photography exhibit by BB Gun Billy, get your sexy self snapped by fashion photog Ingrid Werthmann, and enjoy complimentary drinks and apps.
BONUS:
Special tag team house set by DJs Daniel Paul and theDEVIOUSone.
CLICK THE IMAGE FOR THE BB GUN BILLY SITE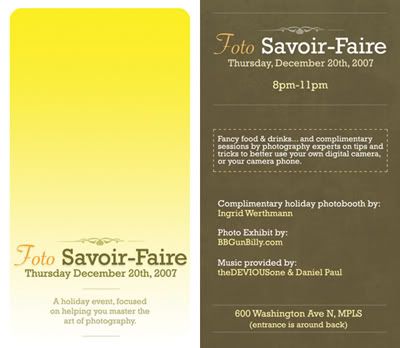 THURSDAY DECEMBER 20TH
Eyedea & Abilities
@ The Triple Rock
629 Cedar Ave. S
West Bank
9pm / 18+ / $10 Adv - $12 door
Run, don't walk to get your tickets for the Eyedea and Abilities show at the Triple Rock. Their first homecoming show in two years will positively be packed with Rhymesayers enthusiasts and others with good musical taste, so get going.
TIP:
All online tix are SOLD OUT. Stop into Fifth Element or Triple Rock - there may be a few left!
CLICK THE IMAGE FOR THE RHYMESAYERS SITE
THURSDAY DECEMBER 20TH
Jenny Dalton, Bella Koshka, and Mary Bue
@ The Turf
University & Snelling
St.Paul
9pm / 21+
A triple header of lovely ladies enthrall tonight at the Turf. From keyboards to violins, each act brings a seperately unique and often ethereal sound. CDs will be for sale tonight so snap up a few for those still on your Christmas list.
CLICK THE IMAGE FOR THE TURF CLUB SITE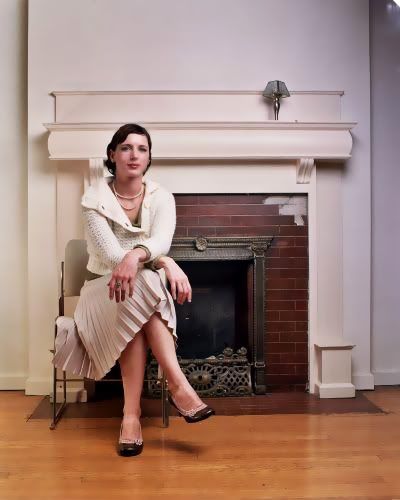 FRIDAY ART PICK: SIMON HUSSLEIN
Specializing in optical illusions that double as visually riveting installation art, German-born globetrotter Simon Husslein's work is as beautiful as it is intriguing. From gorgeous light installations to trick-of-the-eye metalwork and glowing sculptural smart-chandeliers, we can't help but wish we lived in a world where Husslein designed the sun, the moon, and the stars.
CLICK THE IMAGE FOR THE SIMON HUSSLEIN SITE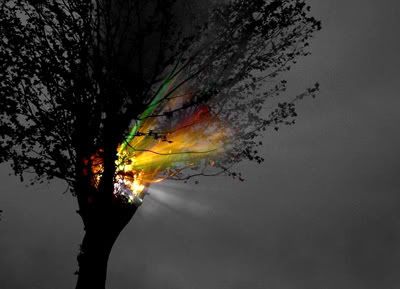 FRIDAY DECEMBER 21ST (THROUGH THE 23RD)
The Red Balloon & White Mane
@ The Oak St. Cinema
309 Oak St. SE
Minneapolis
1pm & 2:45pm / General Admission $8
The French are invading...the Oak St. Cinema! Both of these classic french films have been newly restored for your viewing pleasure. A lovely cinematic experience for both children and adults alike!
CLICK THE IMAGE FOR MORE INFO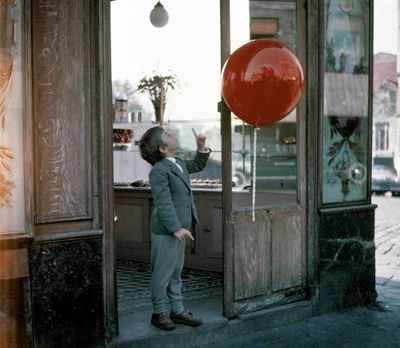 FRIDAY DECEMBER 21ST
Honeymooon
@ The VIP Room
701 1st Ave. N
Downtown Mpls
9pm / 18+ / $3 (or $10 t-shirt admission)
Reminiscent of Too Much Love before it moved from the VIP Room to the main room, The Moongoon's "Honeymoon" is an uber-hip electro dance dream complete with young, beautiful (and sweaty) party people and young, beautiful (and talented) DJs as well as good vibes and potent drinks - if you're 21 that is.
Dress Code:
Ugly Sweaters!
EXTREME BONUS:
Adam from the Chromatics guest DJs alonside the Goons and Mike 2600!
CLICK THE IMAGE FOR THE MOONGOONS MYSPACE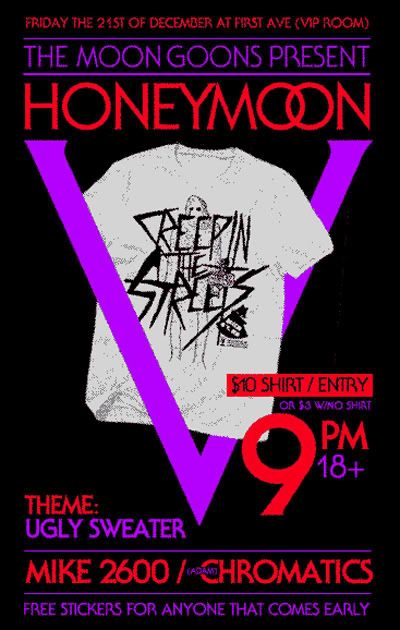 FRIDAY DECEMBER 21ST
Kevin Backlund
@ SMB Gallery
4057 42nd Ave. S
Minneapolis
6-9pm / Free
Into landscapes? Or abstract? Perhaps conceptual art is your bag? Kevin Backlund is showing all these genres at the SNB gallery, an all-inclusive art space in South Minneapolis. Prints aren't expensive, so pick a few up this Friday for last minute gifts.
CLICK THE IMAGE FOR THE SMB GALLERY SITE
FRIDAY DECEMBER 21ST (RUNS NOV. 20TH-DEC. 29TH)
A Christmas Carol
@ The Guthrie
818 S. 2nd St.
Downtown Mpls
Hours Vary / $34-$64
Ghosts of Christmas past, present and future will be in attendance at the Guthrie's 33rd production of A Christmas Carol. You already know what happens, but how can you pass up seeing ghosts up close, in person? You can't.
CLICK THE IMAGE FOR THE GUTHRIE SITE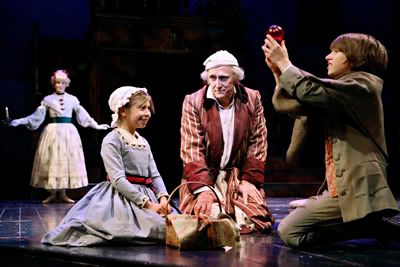 COOL LINK: DIGITAL CRUSH PHOTOGRAPHY
Give the gift of photography this holiday season! Digital Crush is now offering 1-hour photo session gift certificates at the super-duper discounted rate of $100 each. Digital Crush's dynamic photography duo Kate Iverson and Susannah Dodge provide band promo photography, portraiture, art photography, bad comedy, and more. Event photography is not included in the Holiday Special rate, and no, they will not shoot you naked..unless you're really hot!
BONUS:
DC is also running a special on their limited edition, award winning art photography prints - 25% off your purchase of an unframed print. Click
HERE
to view art prints or email kate@densitystudios.com.
CLICK THE IMAGE FOR THE DIGITAL CRUSH MYSPACE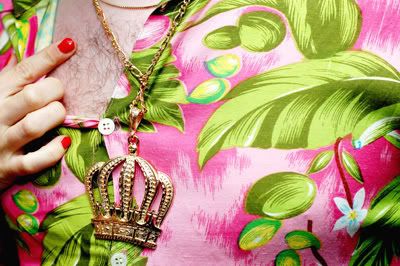 SATURDAY DECEMBER 22ND
Attitude City Christmas Party
@ Clubhouse Jager
923 Washington Ave. N
North Loop
10pm / 21+ / Free
Get your sexy Christmas disco dance on tonight! Attitude City will bring their hottest tracks and the mistletoe - all you have to do is show up ready to polish the dance floor and make out. Don't forget the strawberry lip balm!
CLICK THE IMAGE FOR THE ATTITUDE CITY SITE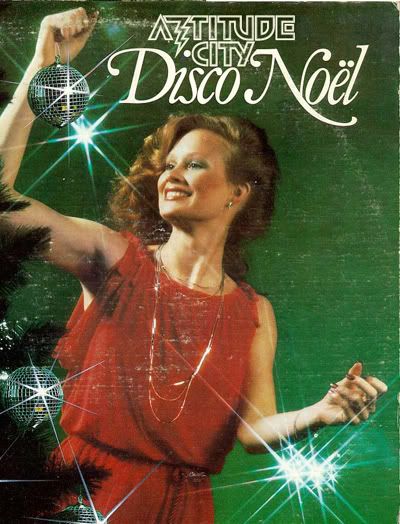 SATURDAY DECEMBER 21ST
Millions Billions & Talk Radio
@ Kitty Cat Klub
14th & University
Dinkytown
10pm / 21+ / Free
Beatmeisters Millz Billz and Talk Radio hold court tonight at the Kitty Cat. Expect lots of "Super Jam Alerts" and shot callin' along with the hottest tuneage in town.
CLICK THE IMAGE FOR THE MILLIONS BILLIONS BLOG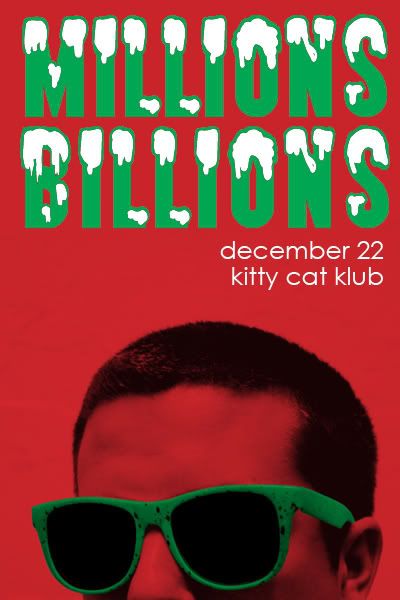 SATURDAY DECEMBER 21ST
Get Fancy and Dance Holiday Party
@ Foundation
10 S. 5th St.
Downtown Mpls
8pm / 21+ / $5 or Unwrapped child's gift
Foundation opens early tonight for a special holiday party benefiting St.Joseph's Home for Children. Enjoy food, drink specials, art auction and raffle accompanied by fresh beats from Plain Ole Bill. This party goes into the wee hours, so keep dancing and make a cameo in the Deep Lounge for
The Get Up
! (auction and raffle end at 10pm)
Suggested Attire:
Black and Metallic
TIP:
As many of you know, Foundation is closing for renovations at the end of the month so make a point to stop in and show love.
CLICK THE IMAGE FOR THE FOUNDATION SITE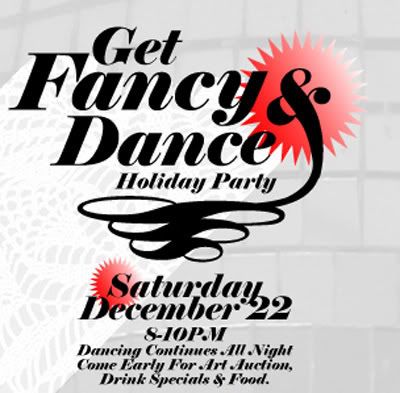 SATURDAY DECEMBER 22ND
JUMP! The House Party
@ 2319 1st Ave. S.
Minneapolis
(enter through the back)
10pm / 21+ / $5
Turbochrome presents JUMP! - an 80's Rock Masquerade x-mas house party! Not crazy enough for you? Add in an epic jump contest, limbo challenge and a kick ass line up of DJs including Naughty Wood, Talk Radio, Grandmother Grant, Zebra and more.
CLICK THE IMAGE FOR THE TURBOCHROME MYSPACE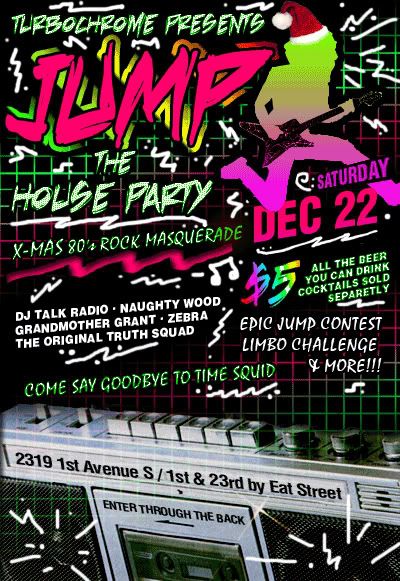 SATURDAY DECEMBER 22ND
Moongoons After Hours
@ 117 Washington Ave. N
Downtown Mpls
(Next to Sex World)
2am / 18+ / $5-$10 + free cd at the door
$10 for all you can drink / $5 for non-drinkers
Can you handle it? The dance-a-thon continues at this hot, hot after-p! The Moongoons have created a party monster that shows no sign of slowing, and we love it. Featuring the Hood Internet, Adam from the Chromatics, The Moongoons, and special guests.
Not a late-night owl? Hit up Too Much Love, where you'll be able to catch a similar killer lineup or check out BLACK in the VIP Room.
CLICK THE IMAGE FOR THE MOONGOONS MYSPACE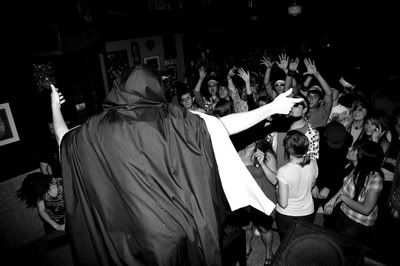 SATURDAY DECEMBER 22ND
A Family Affair featuring Ralph Laurenn
@ DEFI
Not-so-Secret Location
Downtown Mpls
11pm-4am / 21+ / $6
A stellar lineup rules this smokin' after party at everyone's fave not-so-secret location. Featuring a RARE half-hour set by ghetto-house legend Ralph Laurenn plus sets by DVS1, Jack Trash, Mike G, DJ Scam, Nick Gunz and many more. This old-school vinyl throw down is definitely worth cancelling Sunday brunch with the fam.
CLICK THE IMAGE FOR THE BASS UNITED SITE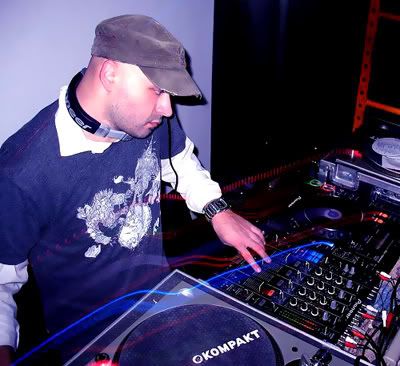 SUNDAY MUSIC PICK: DANCE ROBOTS, DANCE!
Since we're in the dancing mood, we decided to let you in on a little secret: Dance Robots, Dance is an Oklahoma-based collective of international djs, remixers, producers, and masher-upers that you definitely should know about. Killing dance floors all over their home state and beyond with smoldering dj sets that include everything from disco punk to electro, DRD is an absolute necessity for the party-minded.
BONUS 1:
Dance Robots, Dance will be hitting Minneapolis January 4th-6th to guest DJ "Hotel" at the Kitty Cat Klub with
Jonathan Ackerman
, as well as rock a super secret after party!
BONUS 2:
Check out the Dance Robots, Dance podcast
HERE
to get your mitts on some free downloadable ear-candy!
CLICK THE IMAGE FOR THE DRD MYSPACE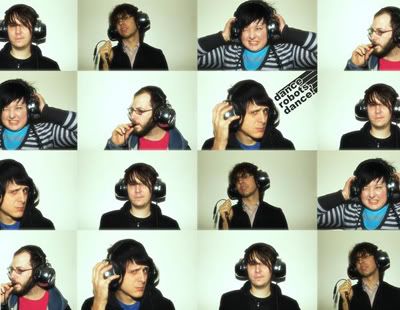 SUNDAY DECEMBER 23RD
Jingle Bell Rock
@ The Entry
701 1st Ave. N
Downtown Mpls
9pm / 18+ / $5
This charming dance night, presented by KFAI, features Mike the 2600 King and DJ King Otto spinning golden oldies for your nostalgic listening pleasure. Don your best christmas sweater and jingle all the way to the Entry tonight!
Love it? Buy "Things Kings Do" an oldies mixtape cd by Mike the 2600 King and King Otto - out now! We condone this as completely cute - and a great gift for your sweetie. Purchase
HERE
.
CLICK THE IMAGE FOR THE MIKE 2600 MYSPACE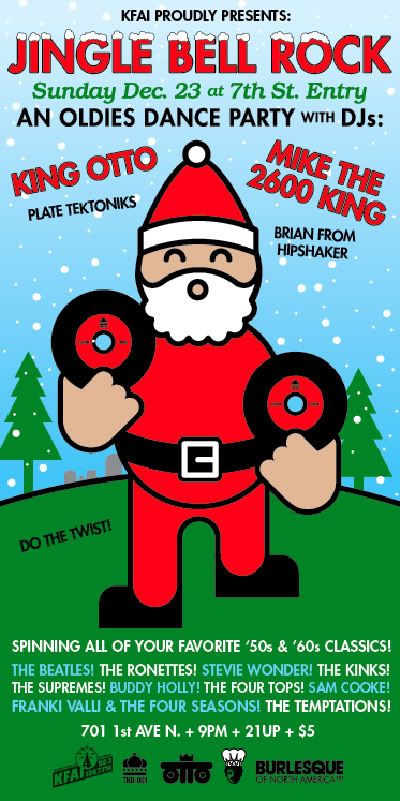 MONDAY DECEMBER 24TH
Jewbilee 2007
@ Grumpys Downtown
11th & Washington
Downtown Mpls
9pm / 21+
Grumpy's hosts the 3rd annual Jewbilee! Serving up Chinese food (naturally), DJs, Staraoke and gifts for those lucky Jews or "Jewannabes" not cooped up with their Christmas-lovin families on James Brown Eve (formerly Christmas Eve).
CLICK THE IMAGE FOR THE GRUMPYS SITE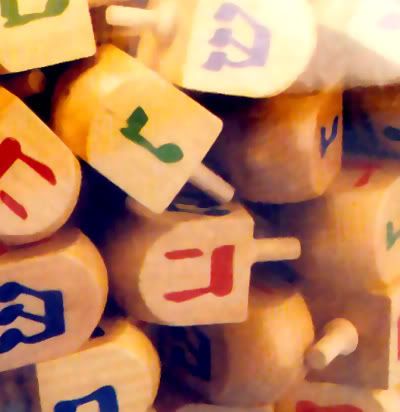 TUESDAY DECEMBER 25TH
Merry Christmas!
l'étoile would like to wish you a very merry Christmas and safe holiday season. Show your love for those nearest and dearest, be thankful for your ultra-fabulous life, and go easy on that nog, ya'll!
CLICK THE IMAGE FOR A CHRISTMAS DAY MOVIE LISTINGS
Illustration by
Andrea Innocent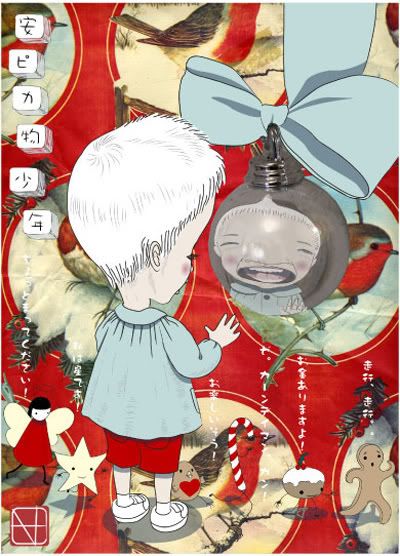 TUESDAY DECEMBER 25TH
Shitty Gift Exchange
@ The 331 Club
University & 13th Ave. NE
Northeast Mpls
9pm / 21+ / Free
The 331 Club's annual bad gift exchange is back once again! Trade that framed picture of your sister's baby super-imposed into a brandy snifter for a pair of stuffed Taz slippers. One man's trash is another man's treasure!
Drink special? $2.50 Margaritas
CLICK THE IMAGE FOR THE 331 CLUB SITE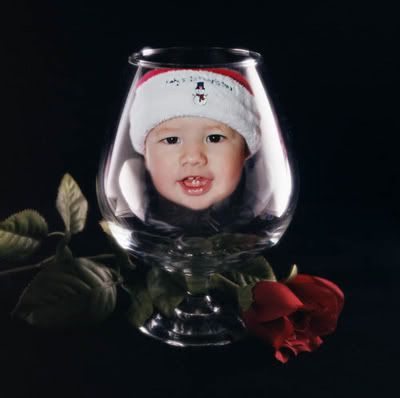 COOL OPPORTUNITIES
mnSpin Call for Minnesota Musicians
mnSpin presented by mnartists.org and sponsored by Summit Brewery
mnartists.org is launching mnSpin a quarterly music contest featuring Minnesota musicians with winning tracks selected by panelists from the music industry.
Deadline for submissions for the first series has been extended. Deadline is Friday, January 11, 2008.
Each week a three song play list from the winning submissions will be featured on the mnartists.org and Summit Brewery websites artists. Monthly listening parties at area venues will be coordinated for each series and a compilation CD mix of music from the year long series will be produced.
CLICK THE IMAGE FOR SUBMISSION DETAILS