TIS ALMOST THE SEASON
Keep your thoughts thoughtful and your carousing money close - this weekend is a little light on the party. Take the time to do a bit of local shopping at the numerous trunk and craft shows going on, or get an artful eyeful at one of the many gallery openings. Keep your seatbelts fastened though: the coming weeks are going to be jam packed with enough merry reveling to keep you entertained until 2008.
Looking for more gift ideas? Music? Recipes? A hot holiday 'do? Simply click the image below to check out the just released
2007 l'étoile Holiday Gift Guide
.
CLICK HERE FOR THE L'ETOILE HOLIDAY GIFT GUIDE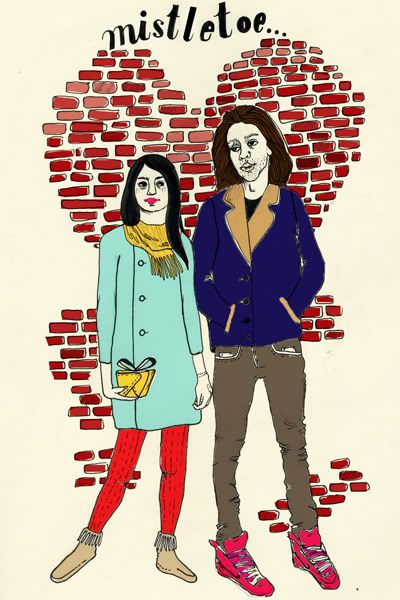 THURSDAY DECEMBER 6TH
Sorry About the Noise CD Release
@ Acadia Cafe
Nicollet & Franklin
Minneapolis
8pm / Free
Through the month of October, multi-media artist Gerald Prokop composed and recorded one track per day, then narrowed it down to 12 best of. Comprised of distortion, circuit-bent noises and drums, Prokop's latest release "Sorry About the Noise" is an experiment in sound that you won't want to miss.
CLICK THE IMAGE FOR THE GERALD PROKOP MYSPACE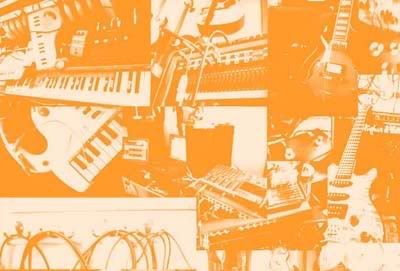 FRIDAY ART PICK: GUY BOURDIN
Guy Bourdin, famed french fashion photographer and artist, passed away in 1991 but his avant garde and lucious portraiture still lives on. A regular photographer for French Vogue and Harpers Bazaar, Bourdin shot campaigns for everyone from Chanel to Charles Jourdan. While his heyday ranged from the late 60s to the late 80s, Bourdin's images are timeless and stylized art, with a definite relevance to the here and the now.
CLICK THE IMAGE FOR THE GUY BOURDIN SITE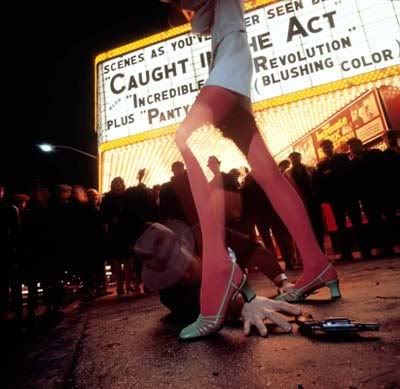 FRIDAY DECEMBER 7TH
All American X-Mas
@ Altered Esthetics
1224 Quincy St. NE
Minneapolis
7-9pm / Free
Explore the holiday season through the eyes of an artist. Featuring sculpture, film, photography and painting, All American X-Mas celebrates the season in all of its ridiculous glory. Feeling inspired to spread some holiday cheer? Altered Esthetics will also be hosting their First Annual Artists' Bazaar, featuring hand-made goods produced by local artisans.
CLICK THE IMAGE FOR THE AE SITE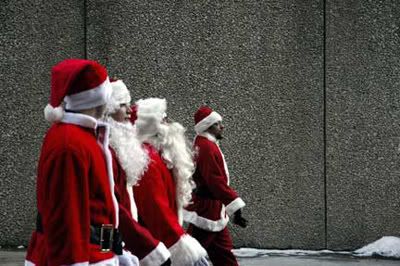 FRIDAY DECEMBER 7TH
I Wanna Roll You
@ 1st Amendment Gallery
1101 Stinson Blvd.
Basement rooms A & B
Minneapolis
7-10pm
First Amendment celebrates five years of screenprinting for Amy Jo Hendrickson. Join DJ E-Dawg and The Blind Shake for music, drinks and a poster art retrospective of Hendrickson's work.
CLICK THE IMAGE FOR THE FIRST AMENDMENT SITE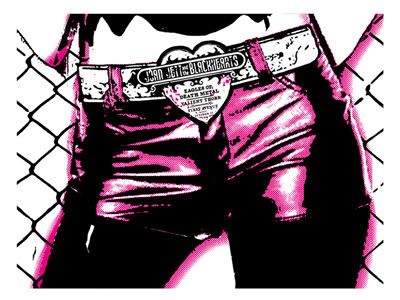 FRIDAY DECEMBER 7TH
TheDEVIOUSone B-Day/Hush 11th Year Anniversary
@ Foundation
10 S. 5th St.
Downtown Mpls
10pm / 18+ / $5 until 12am / $8 after 12am
Local techno legend and Foundation owner Zak K. aka DVS1 celebrates his 31st Birthday as well as the 11th year Anniversary of HUSH - his promotion and event company. HUSH threw some of the most epic and memorable techno parties of the late 90's - helping define the Midwest as an important electronic music hub. Tonight will feature Daniel Cortez and of course theDEVIOUSone himself spinning a 3-hour set.
CLICK THE IMAGE FOR THE FOUNDATION SITE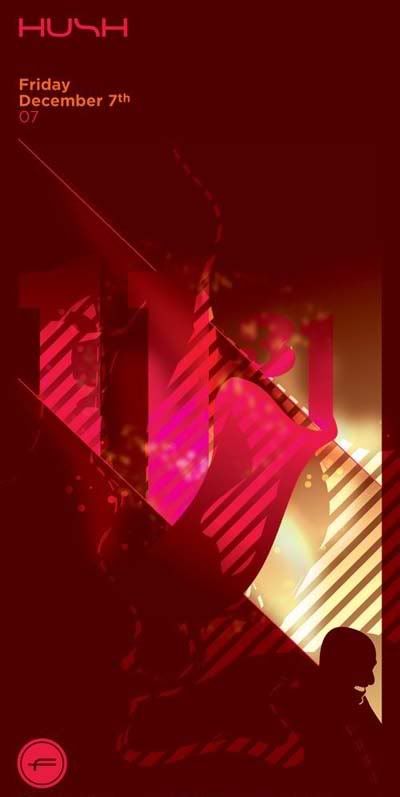 FRIDAY SEPTEMBER 7TH
Ghost in the Water and Unicorn Dream Attack
@ Clubhouse Jager
923 Washington Ave. N.
Minneapolis
10pm / 21+ / Free
Get charmed by the sweet and blippy beats of boy-girl duo Ghost in the Water tonight at the Clubhouse.
Unicorn Dream Attack
opens with their own devine brand of IDM.
CLICK THE IMAGE FOR THE GHOST IN THE WATER MYSPACE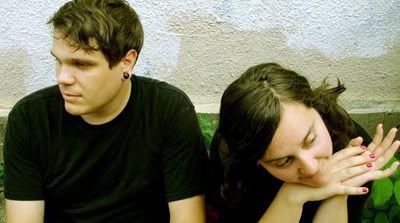 FRIDAY DECEMBER 7TH
Prints on Ice
@ Highpoint Center
2638 Lyndale Ave. S.
Uptown Minneapolis
6:30-9pm / Free
Highpoint Center's Cooperative Exhibition for 2007 brings together the work of 24 artists. Featuring lithographs, screenprints, etchings and woodcuts, Prints on Ice is the perfect opportunity to learn more about printmaking and mingle directly with the artists.
CLICK THE IMAGE FOR THE HIGHPOINT SITE
art by Todd Thyberg and Shelly Williams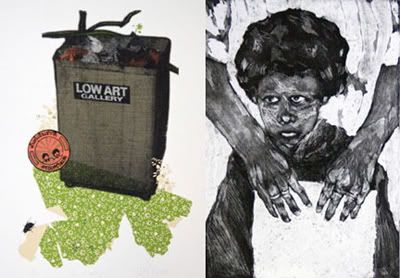 COOL LINK: SUPER MANDOLINI
This fashionable replica of the classic car air freshener is a kitschy accessory we think will fit right into your winter wardrobe. Etched wood details and green acrylic gloss make this necklace a step up from it's smelly counterpart.
CLICK THE IMAGE FOR THE SUPER MANDOLINI SITE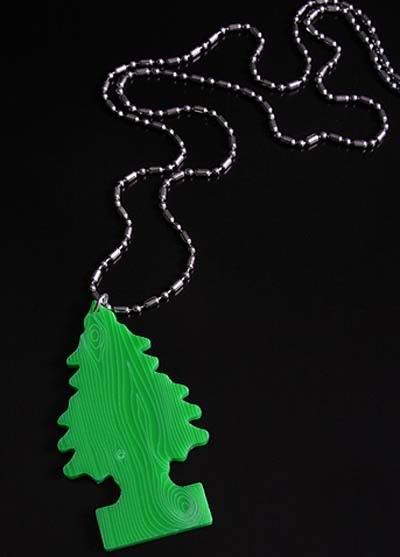 SATURDAY DECEMBER 8TH
Ruby 3 Holiday Trunk Show
@ Marshall Studios
2303 Kennedy St. NE
Studio 402
Minneapolis
5-10pm / Free
Spice up a drab winter wardrobe with whimsical cocktail and coldweather hats by Anna Lee. Photographic brilliance courtesy of Nic Marshall Photography and Eclecticoiffeur. Creative hat wearing encouraged!
CLICK THE IMAGE FOR THE RUBY 3 SITE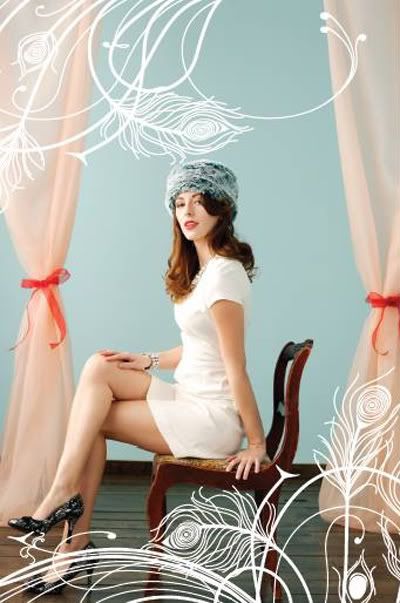 SATURDAY DECEMBER 8TH
Finch's Holiday Time Boutique 2
@ 3615 25th Ave. S
Minneapolis
The annual Finch's Boutique features over 20 of the cities most bright and crafty artists. Find homemade treasures such as bags, scarves, jewelry, cards, stationary, books, photography, apparel and more.
CLICK THE IMAGE FOR MORE HOLIDAY CRAFTS FOR SALE
SATURDAY DECEMBER 8TH
Black Dog Annual Holiday Sale
@ Black Dog Cafe
4th & Broadway
Lowertown St.Paul
10am-6pm / Free
Sip a latte or a glass of vino while perusing the handmade plethora of goods today at the Black Dog Cafe. A variety of unique gift items for giving and receiving including handmade cards and giftwrap, pottery, hats, soaps, lotions and much more.
CLICK THE IMAGE FOR THE BLACK DOG SITE
art by Barbara Evan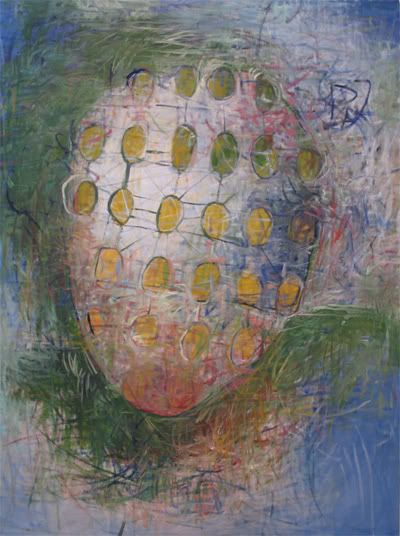 SATURDAY DECEMBER 8TH
Electric Arc Radio Season Finale
@ Womens Club Theater
410 Oak Grove St.
Loring Park
8pm / $15
The Electric Arc Radio gang wraps up their second season with special guests Tay Zonday, The Owls, and Sven Sundgaard. Keep your ears peeled for this season of Electric Arc Radio gracing the airwaves of 89.3 the Current - coming soon!
CLICK THE IMAGE FOR THE ELECTRIC ARC SITE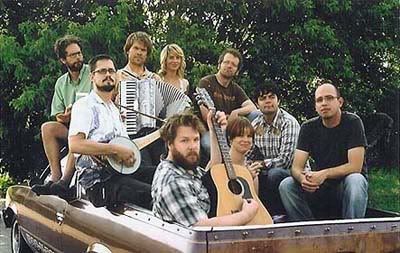 SATURDAY DECEMBER 8TH
Nortec Collective
@ Walker Art Center
1750 Hennepin Ave.
Minneapolis
8pm / $22 ($18 Walker members)
Straight out of Tijuana, Nortec Collective's electro-ambient dance music invades the Twin Cities. Made up of DJs, graphic artists and filmmakers, this collective's musical collision of style and culture is the perfect compliment to the Frida Kahlo exhibition.
CLICK THE IMAGE FOR THE WALKER SITE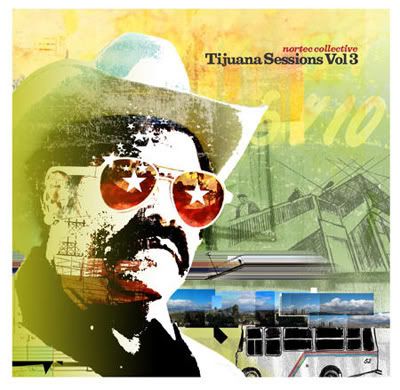 SATURDAY DECEMBER 8TH
Too Much Love
@ 1st Avenue
701 1st Ave. N
Downtown Mpls
10pm / 18+ / $3 or free w/ student id
This weekend you'll need to work up some body heat so trek to the Ave for Soviet Panda's always rockin' weekly dance party. Tonight Panda brings in NYC remixer and party rocker Eamon Harkin to raise the temp in the mainroom.
CLICK THE IMAGE FOR THE TOO MUCH LOVE MYSPACE
SUNDAY MUSIC PICK: THE SHOES
Super-fun electro popsters The Shoes offer up a unique brand of juicy dance music that will make you want to change your profession to full time krunkster.
CLICK THE IMAGE FOR THE SHOES MYSPACE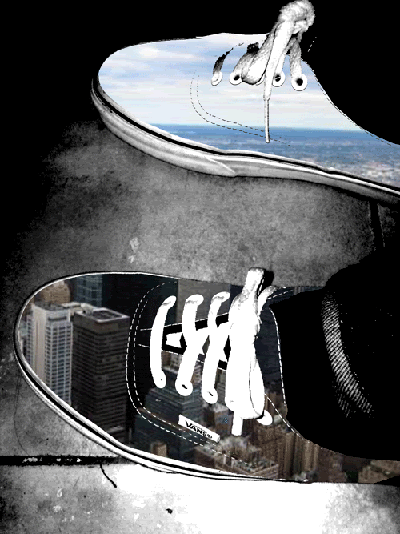 SUNDAY DECEMBER 9TH
Sunday Brunch
@ Nick and Eddie
1612 Harmon Place
Minneapolis
9am-2:30pm / Prices Vary / Served Saturday & Sunday
New fave hotspot Nick & Eddie's expand their hours and menu to include not only amazing lunch specials during the week, but also a to-die-for brunch menu. Indulge in exquisite culinary delightfulness such as Brioche French Toast with banana compote, omlettes with spicy sausage and apple, Grapefruit Brulee and much more we are too hungry to recount here.
CLICK THE IMAGE FOR THE NICK & EDDIE SITE