JIVE TURKEY
Thanksgiving. When you were little, it kicked off the official countdown to holiday gift-getting. Horray! Now it likely means braving airport hell, stale-smelling elders, "creative" cooking and forced football watching. Yikes! Hardly what the Pilgrims had in mind....
While you're sleeping off the tryptophan, remember to give a little thanks, if only for the long weekend!
xo-l'étoile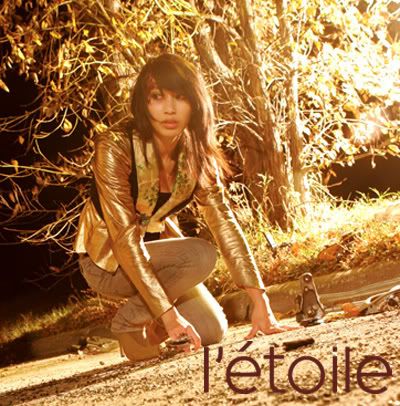 THURSDAY NOVEMBER 22ND
l'étoile knows that most likely, you won't be doing the cooking tomorrow. That's ok. Neither will we. However, it is good form to bring a little something something. So if you can't bring the food, you can bring the beverage. Here's a suggestion:
After the feast, stake your claim on the couch, flip on the parade and try out a new favorite beer: Sprecher. The Special Amber Lager is boss, but also try such flavors such as "Bourbon Barrel Scotch Ale" or "Black Bavarian". Peruse everything from premium reserve to limited release brews - most available in party sized 16 oz. bottles for the non-faint of heart.
CLICK THE IMAGE FOR THE SPRECHER SITE
FRIDAY ART PICK: RAMON MUXTER
By Kate Iverson + Susannah Dodge
Ramon Muxter, notorious photographer and our dear friend passed away last week. He was 62. It would take pages and pages to recount even a few tales from his amazing life, so we'll sum him up with his own words: "Listen. I'm famous. Fuck you. Call me."
For Muxter, photography was a wild and wonderful extension of his lifestyle. He was known in the 1970s and 80s New York art scene for his carousing and off-the-cuff shooting style. Muxter captured celebrities such as Mae West, Madonna, Tom Waits, Divine, William Burroughs and more in candid and often moving moments. His subject matter ranged from the seedy underbellies of New York and Minneapolis to captivating, stark portraits of family and friends.
Muxter walked the walk; he was no casual observer. "I was hanging out with bikers when they were tough - before all that Harley shit. I'm famous. I want to shoot you in stockings."
Our personal experiences with Muxter (who we affectionately dubbed "Ray Ray") were as raucous as they were memorable. Always first to say the most inappropriate thing and never afraid to tell you exactly what he thought; his outrageous stories, brashly charming personality and charisma were addictive. And underneath, he was sweet to the core.
We'll miss you Ray Ray! You taught us while life is precious, its not always meant to be taken seriously. Most importantly, you taught us about laughter. There's nothing better than the laugh of a surly man who's been smoking cigarettes for 40 years. We'll never forget that laugh.
Ramon Muxter has shown in galleries across the country and has over seventy photographs in the permanent collection at the Minneapolis Institute of Art. Click the link below to view more of his work.
CLICK THE IMAGE FOR RAMON MUXTER'S WORK
FRIDAY NOVEMBER 23RD (THROUGH THE NEW YEAR)
Evolution Salon Happy Hour
@ Evolution Salon
2836 Lyndale Ave. S
Uptown
5-8pm / Prices Vary
Stop by Evolution Salon any Friday now through the New Year to get your hair did and your face painted before the big night out. Get pretty with makeup services and blowouts at special, discounted rates by Evolution's talented team.
Appointments are necessary so follow the link below to make one now!
CLICK THE IMAGE FOR THE EVOLUTION SITE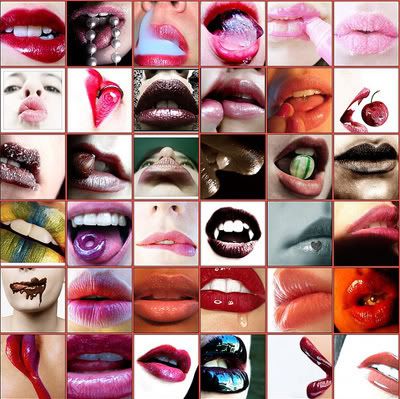 FRIDAY NOVEMBER 23RD
Charlie Parr & Roma Di Luna
@ The Nomad
519 Cedar Ave. S
West Bank
9pm / 21+ / $5
The Duluth picker captivates tonight with his special brand of bluesy folk music. Roma di Luna kicks things off. Part of The Onion's "I'm in a promising local band" compilation release.
CLICK THE IMAGE FOR THE CHARLIE PARR MYSPACE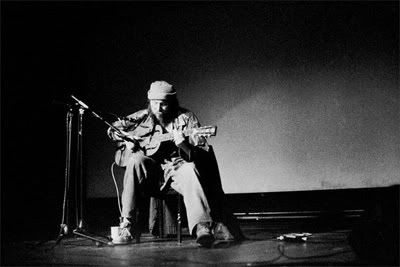 COOL LINK: NDEUR SHOES
Toronto-based graffiti artist Mathieu Missiaen is about to make an offer you shouldn't refuse. Send him your favorite leather shoes and he'll make them into a masterpiece. This 25 year-old artist is gaining plenty of attention for his slick shoe designs, so treat yourself to an original pair of Ndeur's while you can still afford it.
CLICK THE IMAGE FOR THE NDEUR SITE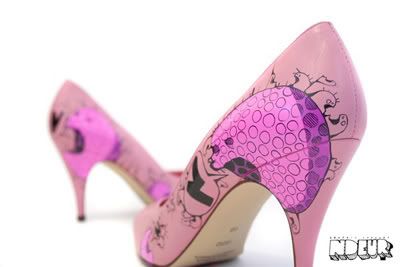 SATURDAY NOVEMBER 24TH
Holiday Lights
@ Rice Park
5th St. W & Market St.
Downtown St.Paul
4-6pm / Free
Bundle up and join in Rice Park's annual holiday tradition. Witness the illumination of 60,000+ lights and help celebrate the grand opening of the new Winterskate Rink.
CLICK THE IMAGE FOR THE RICE PARK SITE
photo by margaret andrews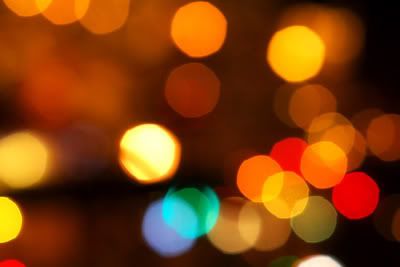 SATURDAY NOVEMBER 24TH
BLACK/Spectral Sound feat. Lee Curtiss
@ 1st Ave VIP Room
701 1st Ave. N
Downtown Mpls
10pm / 18+ / $7
Spectral Sound begins a bi-monthly situation in the VIP room in conjunction with HOME's BLACK Saturdays. This week's guest DJ is Lee Curtiss, a rising techno-celeb who's live PA performance is unforgettable. Get there early for free Spectral Sound and Ghostly International gifts.
CLICK THE IMAGE FOR THE SPECTRAL SITE
SATURDAY NOVEMBER 24TH
Anti-Columbus Day Celebration
@ The Fine Line
318 1st Ave. N
Downtown Mpls
8pm / 21+ / $11.50
This annual hip hoppity art party features well-known locals such as Los Nativos, DJ Nikoless, Plain Ole Bill, Jimmy 2 Times and more.
CLICK DJ NIKOLESS FOR THE ANTI-COLUMBUS DAY MYSPACE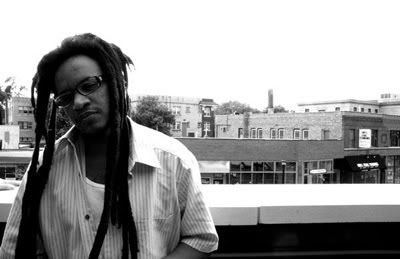 SATURDAY NOVEMBER 24TH
VHS or Beta
@ 7th St Entry
701 1ST Ave. N
Downtown Mpls
9pm / 18+ / $13
Kentucky new-wavers VHS or Beta stop by the entry tonight to mesmerize with their French-house, dance-punk groove. Moving Units and Moongoons open.
CLICK THE IMAGE FOR THE VHS OR BETA MYSPACE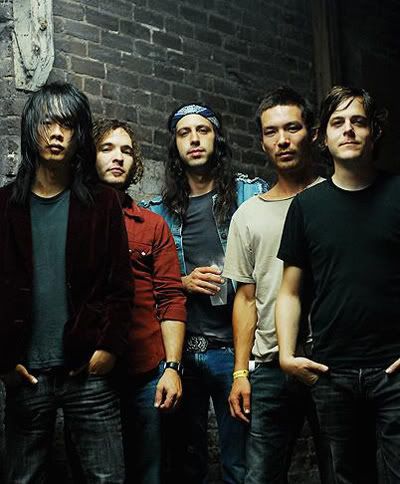 SATURDAY NOVEMBER 24TH
Moongoons All-Nighter featuring DJ Apollo
@ 117 Washington Ave. N
Downtown Mpls
(next to Sinners and above the bike shop)
1am / $10 (includes beer & cd)
After Party anyone? We are crossing our fingers that DJ Apollo busts out his mid-nineties alter-ego "Ralph Lauren"! Either way, you'll definitely learn your astronomy on the dance floor tonight with Apollo, the Moongoons and DJ Bach.
CLICK THE IMAGE FOR THE MOONGOONS MYSPACE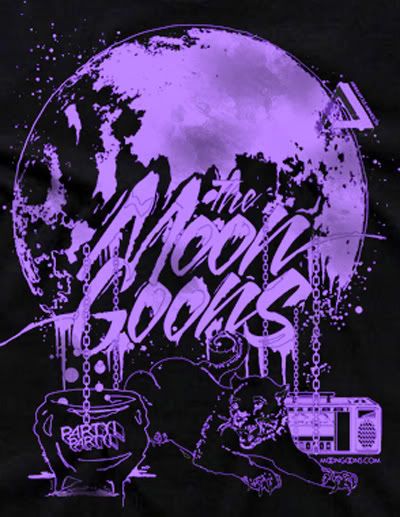 SATURDAY NOVEMBER 24TH
Thanks Dude!
@ DEFI
not-so-secret-location
Downtown Mpls
Midnight-Sunrise / $5
"Rad-tastical 80's surfer gear" is your fashion statement tonight at DEFI. A bitchin' lineup of DJs tempt in two rooms: Centrific, Ian Lehman, Bankie Phones, DJ Talk Radio, Naughty Wood, Smak 10,000, Grandmother Grant. Should you go? Like totally!
CLICK THE LINK TO MESSAGE TALK RADIO FOR LOCATION
SUNDAY MUSIC PICK: BEATRIX*JAR
Beatrix*JAR's latest release "Golden Fuzz" hits shelves next week! Don't miss this innovative audio art duo live at the Walker Art Center November 29th and the Kitty Cat Klub November 30th. Both events are brought to you by the
Festival of Appropriation
, presented by
mnartists.org
.
CLICK THE IMAGE FOR THE BEATRIX*JAR MYSPACE