APPROPRIATE THIS
In recent weeks, l'étoile and company have been burning the mid-night Autumn leaves, leaving the revelry, for once, to others. From long days "making hay" in the prairie fields to long nights in the lab/gallery/studio, l'étoile-ites have been making their marks. Our weekly is usually a tool to celebrate the works of others; please indulge a bit of well-deserved bragging of our own:
l'étoile Arts Editor and all-around creative match-maker, Kate Iverson, is launching a curatorial collaboration with MNartists.org and Jon Nelson of Some Assembly Required Friday night at the Soap Factory: the
Festival of Appropriation
. This art opening is NOT to be missed, with "appropriated" art from all corners and the attention to detail you've come to expect from any l'etoile-touched function. See all the info below!
And! Editorial Director, Krista Stensrud, is back for an all too brief moment from her year-long trip around the world to present her hand-blown jewels at Northrup King's annual
Art Attack
. Her work is as elegant and cool as she is, so don't blow the chance to snap up something precious.
xo - l'étoile
FRIDAY ART PICK: ANASTASIA WARD
Anastasia Ward's interactive toy sculptures live somewhere between childhood wonder and macabre. Playful shapes and colors are by offset by Frankenstein-esque stitches, empty eye sockets and slightly sinister automations. These toys are definitely not for cuddling. Ward's work is a study of transition, from long forgotten toys transformed to that most awkward of all evolutions, adolescence.
BONUS:
See this artist's work on display at the Festival of Appropriation this Friday at the Soap Factory!
CLICK THE IMAGE FOR ANASTASIA WARD'S MNARTISTS PAGE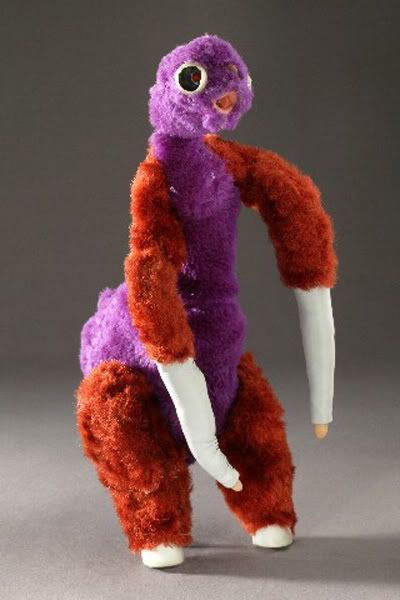 FRIDAY NOVEMBER 2
Festival of Appropriation
@ The Soap Factory
518 2nd St. NE
Minneapolis
7pm-Midnight/Free
Peruse a collection of work celebrating the creative act of appropriation at the Soap Factory this Friday. The expansive array of collage, assemblage and mixed-media pieces offer an education for those new to the medium, and a live performance by hip-hop producer and collage artist,
STEINSKI
, will bring even the most jaded music fans from the woodwork.
Mike the 2600 King
opens!
CLICK THE IMAGE FOR THE FOA SITE
FRIDAY NOVEMBER 2
Art Attack
@ The Northrup King Building
1500 Jackson Street NE
Northeast Mpls
5-10pm/Free
Get a jumpstart on holiday gift ideas at Art Attack, the Northrup King Building's annual open studio and gallery crawl. Chat with the artists, browse the wares and celebrate Art Attack's 10th year at a special show running all weekend in the building's communal gallery. l'étoile doesn't like to play creative favorites, but we'll definitely by stopping by our own Editorial Director Krista Stensrud's studio to check out her latest glass bead designs for
KristaMina
.
CLICK THE IMAGE FOR THE NKB SITE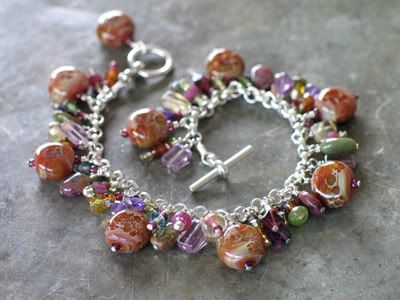 FRIDAY, NOVEMBER 2
Dia de los Muertos
@ Altered Esthetics
1224 Quincy St. NE
Northeast Mpls
7-9pm/Free
The Day of the Dead may give you the chills, but the custom is actually an opportunity to honor loved ones who have died within the last year. In addition to an exhibit featuring the work of over 30 artists, Altered Esthetics is organizing a candlelight procession at 8 pm. You're encouraged to bring photographs of your dearest departed to carry and display on a memorial wall.
Candles and flowers will be provided, so please email
atihibbard@alteredesthetics.org
with the number in your party so there will be enough for all.
TIP:
Hit AE and NKB early on, then head to the Soap Factory. We know you can hit all three tonight - it's an art challenge!
CLICK THE IMAGE FOR THE AE SITE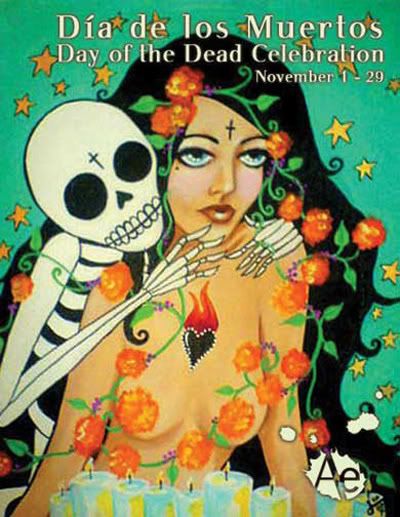 FRIDAY NOVEMBER 2
Hotel
@ The Kitty Cat Klub
14th & University
Dinkytown
10pm / 21+ / Free
Hotel is back with their monthly electro-dance night at the Kitty Cat Klub. So check your baggage at the door and relax in style.
CLICK THE IMAGE FOR THE KITTY CAT KLUB SITE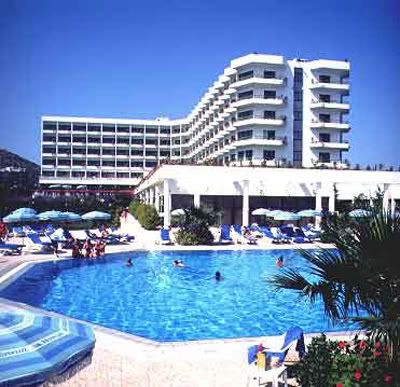 FRIDAY NOVEMBER 2
365: AIGA Annual Design Exhibit
@ COVA
344 Summit Avenue
St. Paul
7pm / Free
In conjunction with it's third annual CVA Leaders of Design Series and visionary Steven Heller's lecture and book signing, the College of Visual Arts hosts the opening reception for "365: AIGA Annual Design Exhibition." AGIA, the professional association for design, holds a suite of competitions widely recognized as the most discerning statement on design excellence today. Check it.
CLICK THE IMAGE FOR MORE INFO

COOL LINK: SOME ASSEMBLY REQUIRED
Hosted by Jon Nelson, since January of 1999, Some Assembly Required radio show features work by a variety of artists and groups who work with bits and pieces of their media environments. Home to mashups, sound collage, turntablism, cut ups, tape manipulations, digital deconstructions and more - Some Assembly Required is your one stop audio art stop! Tune in locally Saturdays from 2-3pm on 770 Radio K or get your podcast on at
some-assembly-required.net
!
CLICK THE IMAGE TO DOWNLOAD A RECENT EPISODE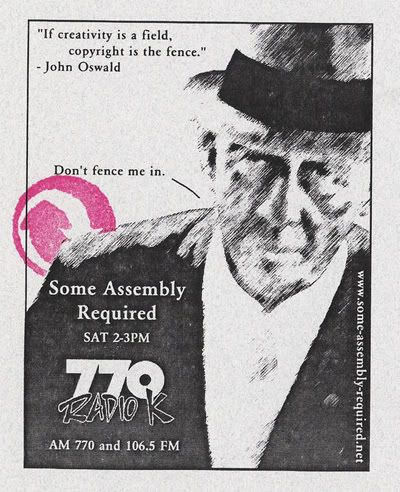 SATURDAY, NOVEMBER 3
Naked Wonder
@ Gallery Co
Wyman Building
400 1st Ave N Suite 210
Minneapolis
5-9pm/Free
Art and activism collide this weekend as the historic Wyman building plays host to the work of contemporary artists Christine Baeumler, Mark Dion and Eleanor McGough. Curated by Colleen Sheehy, the exhibit brings together three artists with a passion for nature – human and otherwise.
"The sky cracked its poems in naked wonder." –Bob Dylan
CLICK THE IMAGE FOR THE GALLERY CO SITE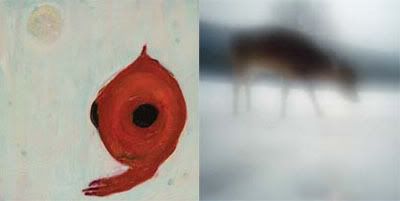 SATURDAY, NOVEMBER 3
Rock the Cause Presents: Glitter Ball
@ The Fine Line
318 1st Avenue North
Minneapolis
8pm / $26 advance-$31 at the door
Join All the Pretty Horses, The Alarmists, The Debut, So It Goes, The Melismatics, and Lili's Burlesque Revue as they party to raise money for Aids awareness. The glam rock tribute will also feature the stylings of DJ's Fundamentalist, Jimmy 2X, and Plain Old Bill. So break out your gold lame, practice your David Bowie bedroom eyes and polish up your dancing booties. And if anyone questions your fluttering silver lids, just remind them you're glittering for a good cause.
CLICK THE IMAGE FOR THE ROCK THE CAUSE MYSPACE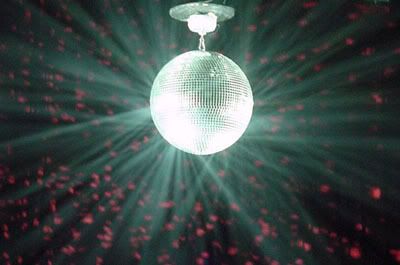 SATURDAY NOVEMBER 3
Spasm!
@ Clubhouse Jager
923 Washington Ave. N
North Loop
10pm-2am / 21+
DJ Danger Havok is back with his new monthly gig at the Clubhouse, "Spasm!" The Havok is cooking up a mad scientist musical "experience" and the only way to find out what that means is to go!
BONUS:
"Test Tube Baby" shot specials all night and don't miss guest lab partners - the electro-glitch darlings
Chemical Hawk
.
CLICK THE IMAGE FOR THE DANGER HAVOK MYSPACE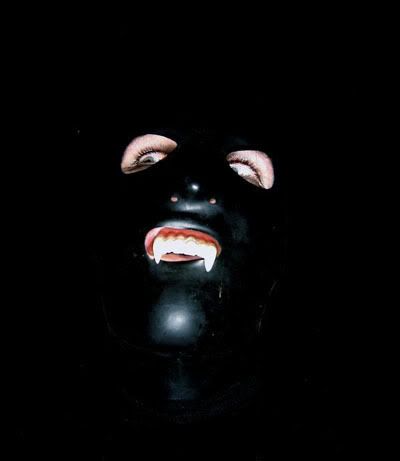 SUNDAY MUSIC PICK: STEINSKI
Steve Stein aka Steinski left a lucrative career as an advertising copywriter to DJ dance parties in Brooklyn. The Lessons, a series of records co-produced with Double Dee for Tommy Boy Records, are widely lauded as some of the most successful and influential cut-and-paste collages in the world of dance and hiphop. Come see the legendary Steinski mash it up at The Soap Factory on Friday night for the opening of The Festival of Appropriation from 7pm to midnight.
CLICK THE IMAGE FOR THE STEINSKI SITE
www.steinski.com
SUNDAY, NOVEMBER 4
Across the Universe
@ Edina Cinema
3911 West 50th St
Edina
2:30/5:30/8:30/$8.25
Despite media-hyped artistic differences between director Julie Taymor and the film's producers, Across the Universe finally burst into theatres in all of its color-saturated glory. Set in the 1960s to the music of the Beatles, the film follows Jude (Jim Sturgess) and Lucy (Evan Rachel Wood) as they embrace the counter-culture movement and fall in love. Featuring stunning visuals and imaginative choreography (not to mention appearances by Bono and Eddie Izzard), Across the Universe is one of the most groundbreaking movie musicals in recent history. Make it down to Edina before it's gone!
CLICK THE IMAGE FOR MORE INFO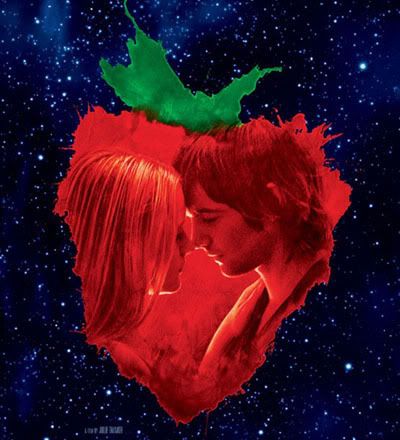 SUNDAY, NOVEMBER 4
A Day in Pompeii
@ Science Museum of Minnesota
120 W Kellogg Blvd
St. Paul
11am-5pm/Pompeii + Exhibits:Members - $7, Non-Members - $24
This special exhibition is making its home in Minnesota through January 6, but that's no reason to procrastinate! The eruption of Mt. Vesuvius froze the Roman city of Pompeii in time, creating a unique glimpse into the past. The exhibition features frescoes, sculptures and ancient artifacts, as well as the body casts of the disaster's victims. Because of the exhibitions popularity and timed entrances, reservations are strongly encouraged. After viewing the exhibition, it's highly likely that you'll ask yourself, "if I were frozen in time, what outfit would I want to be wearing?"
CLICK THE IMAGE FOR THE SCIENCE MUSEUM SITE