VERY SUPERSTITIOUS
Why have our launch party on Friday the 13th you ask? There's nothing wrong with putting yourself in harm's way occasionally - it makes things far more exciting! With lost sleep, stress induced bloody noses, broken bones - we've had all that and more before today! What else could possibly go wrong? WAIT! OUR COVER LOOKS LIKE WHAT?! You see, just another false alarm. To keep up our winning brave streak we decided a day which is all about fears and superstitions would be the perfect day to bust out. We can't wait to share all we've learned with you tonight.
xo-l'étoile
Illustration for l'étoile by Molly Butterfoss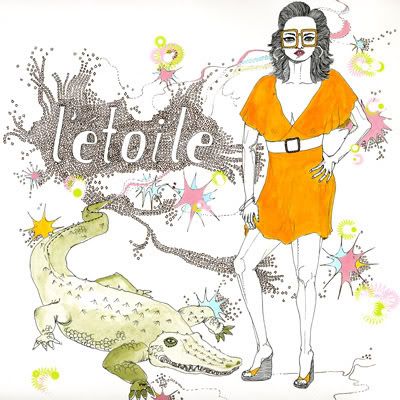 VOLTAGE DESIGN PICK
Laura Fulk
For those lucky enough to snag a ticket to Voltage this past Wednesday it was a night of glitz, glamour and artistic mayhem! Keep your eyes peeled on our blog for a review and update - coming soon! In the meantime check out the extended forcast for Twin Cities Fashion Weekend in our Saturday and Sunday listings - too hot to miss!
Speaking of coming VERY soon - the Spring/Summer issue of l'étoile hits the streets this weekend, and we are pleased to have Ms. Laura Fulk as one of our editorial subjects. What will you see? You'll just have to buy an issue to find out!
In the meantime, learn more about Laura Fulk at the link below under the designers section of the website.
CLICK THE IMAGE FOR THE VOLTAGE SITE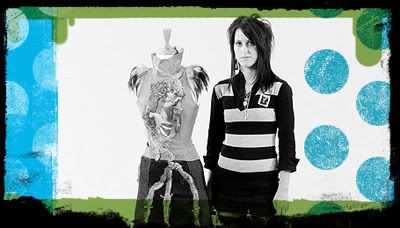 FRIDAY APRIL 13TH
l'etoile magazine Spring/Summer Issue Launch Party
@ The Suburban World Theatre
3022 Hennepin Ave.
Minneapolis
8pm-1am / 21+ / $8
It's finally here!!! Come help us celebrate the launch of l'étoile magazine's new Spring/Summer issue, "Secrets". We've definitely been keeping a few, including our larger format, expanded art and design features and the most smashing editorial ever produced in a fly-over state.
Join us at the beautiful Suburban World Theatre in Uptown, Minneapolis; enjoy a special preview of the new issue on the big screen, win fabulous prizes and dance the night away with Attitude City, Karl Doreza and Molotov Cocktail.
Prizes will given away every half hour starting at 8pm, hor d'ouerves, drink specials and more.
Parking is available on street and in the Calhoun Square Ramp.
Sponsored by Level Vodka, The Suburban World Theatre & Bawls Guarana
CLICK THE IMAGE FOR MORE DETAILS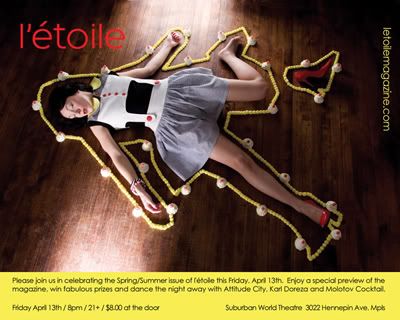 FRIDAY APRIL 13TH
SPRING: The Color of the Sun Through the Pink of My Eyelids
@719 2nd Street South
Minneapolis
6pm / All ages
This group show, curated by mplsart.com, reflects the reckless frolicking that occurs this time of year, and celebrates the blossoming newness it brings to the landscape and its inhabitants. For one month, these artists transform a vacant retail space into a beautiful vernal shrine.
Peep this show early, before hitting the l'étoile party - you can never have too much of a good thing!
CLICK THE IMAGE FOR THE MPLSART SITE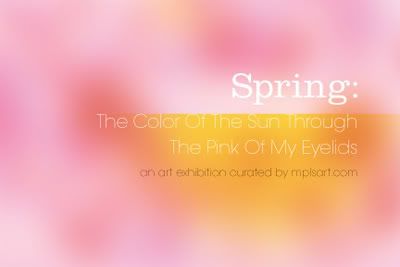 COOL LINK
jeremyville.com
This Australian designer, illustrator, and product designer straddles the line between urban decay and super-kawaii. Jeremyville's work blurs the distinction between cute and sinister. His new monograph, Jeremyville Collections, is quickly becoming a staple of postmodern design.
CLICK THE IMAGE FOR THE JEREMYVILLE SITE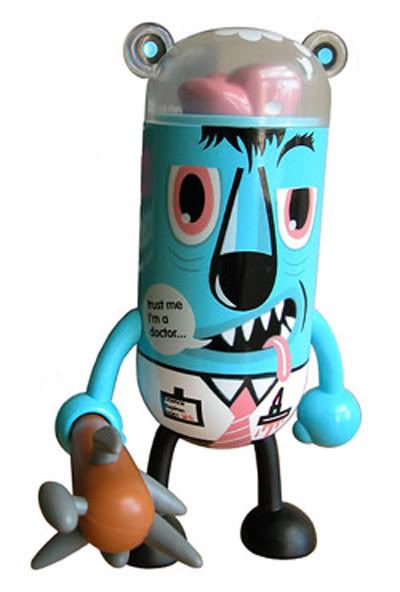 SATUDAY APRIL 14TH
Fashion Weekend Events for Saturday
ROBOTlove: 12 to 5pm
HYPERLUSH retail line launch and exhibit continuation at ROBOTlove and The Toomer Gallery.
Tea Garden: 1 to 3pm
Meet and Greet With Katherine Gerdes of Project Runway
2601 Hennepin Ave S. Minneapolis, MN 55408
Meet Katherine Gerdes and see her line next door at Design Collective.
Cliche Open House; 7 to 10pm
Live window models, open house with designers, stylists, wine and food.
CLICK THE IMAGE FOR THE DESIGN COLLECTIVE SITE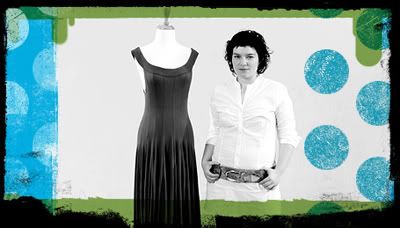 SATURDAY APRIL 14TH
Textile Center Garage Sale!
@ The Textile Center
3000 University Ave.SE
Minneapolis
9am-4pm / $1 Suggested Donation
Catch a bargain on Fibers, fabric, yarn, books, thread, notions,patterns, tools, looms, quilting hoops/stands, beads,buttons, sewing machines and equipment, unfinished projects and many other textile-related items.
Bag Sale @ 3pm, $1 per bag, fill it/ take it!
CLICK THE IMAGE FOR THE TEXTILE CENTER SITE
SATURDAY APRIL 14TH
Lorenzo's Bread Circus
@ Mill City Museum
704 S 2nd St
Minneapolis
11am-2pm / $8 Adult - $4 Children
Professional bread baker and educator Lorenzo presents a day all about bread (and we don't mean money). Bread tastings, baking demos, bread-inspired art and fashion and more will have you leaving with a wholesome carbohydrate buzz.
CLICK THE IMAGE FOR THE MILL CITY MUSEUM SITE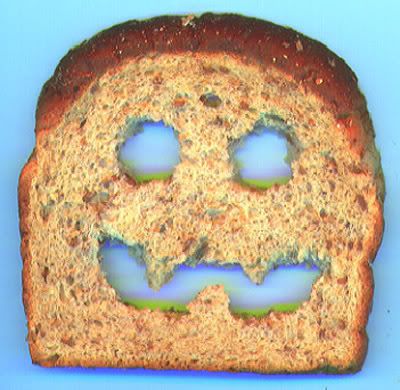 SATURDAY APRIL 14TH
Sound in Art/Art in Sound
Opening Party
@ MMAA
50 West Kellogg Blvd
St.Paul
7-10pm / $10/$5 for member
Experience the interplay of audio and visual at "Sound in Art/Art in Sound," a new exhibition at the MMAA. Tiny speakers and giant self-playing instruments fill the space with a full range of sound, while the auditory visual work is a cacophony for the eyes.
CLICK THE IMAGE FOR THE MMAA SITE
SUNDAY MUSIC PICK
Hong Kong Counterfeit
This self-described "electro-disco-nouveau" duo produces slick sex robot vocals poured lavishly over a thick Casio backbeat. The cyborg melodies are tinged with just a hint of bossanova texture.
CLICK THE IMAGE FOR THE HKC WEBSITE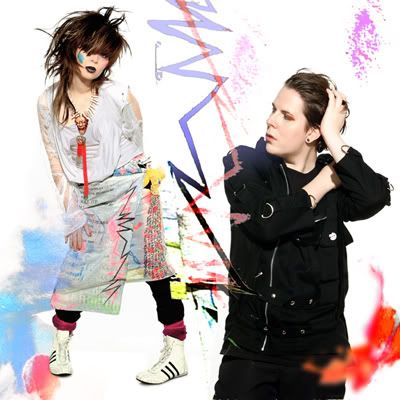 SUNDAY APRIL 15TH
Fashion Weekend Events for Sunday
HYPERLUSH Artist Signing: 1 to 3pm
Artists and creators of Hyper Lush at The Toomer Gallery.
Cliche Open House; 1 to 6pm
Open house featuring live window models and local designers
CLICK THE IMAGE FOR THE ROBOT LOVE SITE
photo credit - Nic Marshall / Clothing - Hyperlush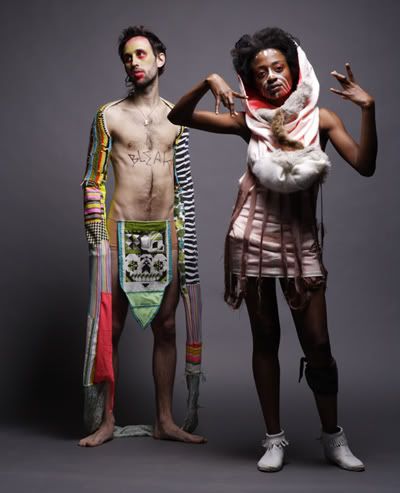 SUNDAY APRIL 15TH
Folk / Blues / Beyond
@ Bryant Lake Bowl
Lake & Bryant
Minneapolis
10pm - Close
DJ's John Jerry (The Owls, Ashtray Hearts) and Clint Simonson (DeStijl Records) team up to bring you an mellow and lovely evening of rare Folk, Blues, and more. A perfect, chill, end to a crazy weekend!
CLICK THE IMAGE FOR THE DE STIJL SITE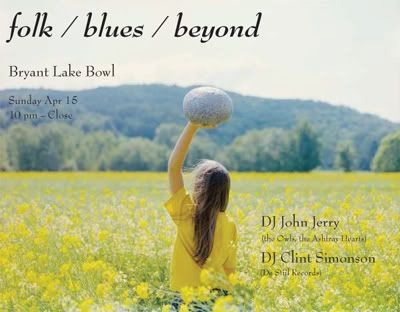 SUNDAY APRIL 15TH
What Light: Book Launch Party
@ Lucia's Bakery & Magers & Quinn
1432 West 31st St
Minneapolis
5-7pm / Free
In honor of poetry month and the April release of the poetry anthology "What Light", join mnartists.org for a launch party and poetry free-for-all. Come on over to M&Q to listen as What Light contributing poets read from their book. Bring one of your own favorite poems (or maybe some you've penned yourself), step up to the mic and have at it. Don't forget to pick up a copy of the new book on your way out!
CLICK THE IMAGE FOR THE MNARTISTS SITE
cover image by James Michael Lawrence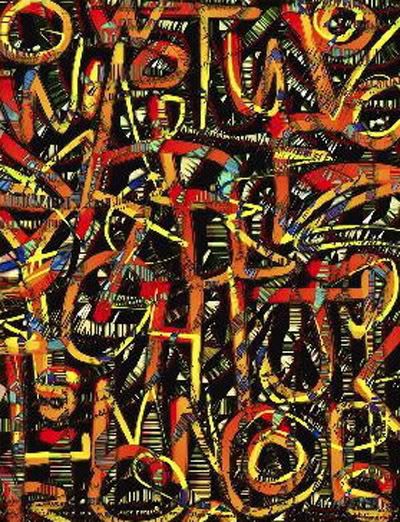 MONDAY APRIL 16TH
Hot Roxx
Join Radio K DJ's Maku$ and Jen as they devel into the best and the worst of the 70's and beyond, LIVE this Monday at the Hex! Can't get enough of Hot Roxx? Tune in to 770am every Monday from 7-9pm to get your fix.
CLICK THE IMAGE FOR THE HOT ROXX PAGE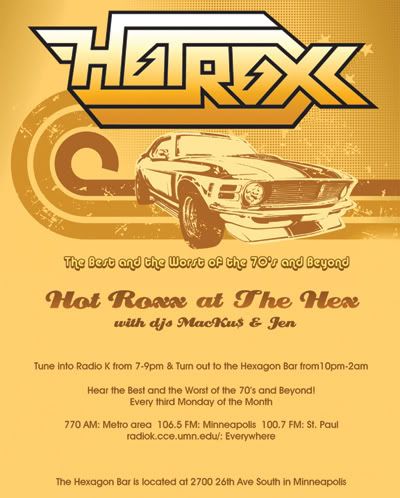 MONDAY APRIL 16TH
Connect (NOW ON MONDAYS!)
@ Foundation
5th & Hennepin
Minneapolis
10pm / 18+ $5 / 21+ FREE
Local favorite DJ Bach mixes a dance-a-licious musical blend of pop, rock, 80's, industrial, and house that is guaranteed to set Foundation's floor ablaze!
In addition to the hot tunes, connect with friends past and future, new artists, and l'étoile magazine! Along with Vita.mn, we'll be spicing the evening up with special giveaways, artist video projections, and, of course, our magical presence.
$3.00 Stoli drinks all night!
$3.00 Wells/Domestics 10-12
$4 Wells/Domestics 12-2
Sponsored by l'étoile magazine
CLICK THE IMAGE FOR THE CONNECT MYSPACE