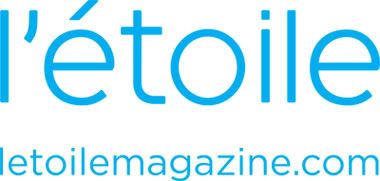 LUCKY L'ÉTOILE
You must be our lucky star! (and you, and you and you!) We're so tickled about our upcoming collaboration this weekend with photographer phenomenon Amy Pierce and our lovely subjects Emma Berg and Ben Olson. We can't wait to show off the fruits of our labors! While we're glims-deep in photo shoots, we hope you'll let your hair down and celebrate this sweltering 40-degree heatwave. And speaking of hot hot hot, a big dancing ovation to DJ Danger Havok, who will make his debut at the First Avenue Mainroom for Too Much Love this Saturday along with Soviet Panda and friends!
xo-l'étoile
l'étoile hearts Danger Havok!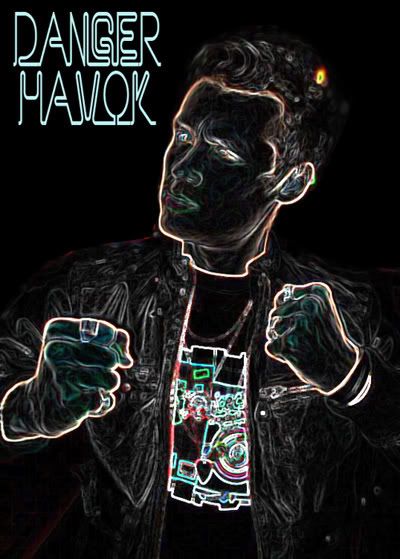 FRIDAY'S ARTIST
Kareem Iliya
Working through design dynamo Art Department, illustrator Kareem Iliya captures the essence of high fashion. Delicate ink textures and watercolor washes join intricate lines and nature motifs to make the clothes glow.
CLICK THE IMAGE FOR KAREEM ILIYA'S WORK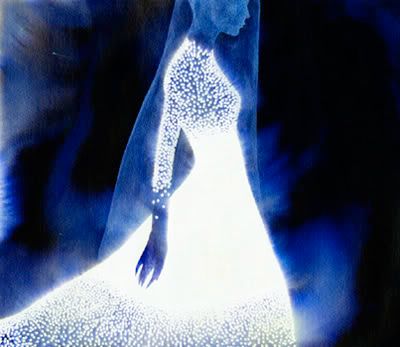 FRIDAY MARCH 9TH
Architexts
@ Varsity Theater
1308 4th St. SE
Minneapolis
10pm / $10 / 18+
The Architexts, who recently won a VH1 showcase for the best unsigned band, headline this night of hip-hop beats, live strings, and clever rhymes. Also featuring SIMS (Doomtree), M.anifest, and Jawz featuring DJ Blasta!
CLICK THE IMAGE FOR THE ARCHITEXT MYSPACE
FRIDAY MARCH 9TH
Beight
@ Clubhouse Jager
923 Washington Ave.
Minneapolis
Beight, the Brian Just Band, and Jon Crocker present a night of music to hold hands to. Work up some nerve and ask your dream date to this beautiful show.
CLICK THE IMAGE FOR THE BEIGHT MYSPACE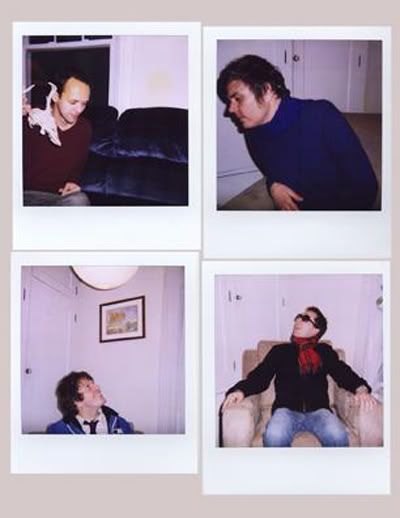 SATURDAY MARCH 10TH
Rift Magazine's 36 Hour Songwriting Contest
@ Bryant Lake Bowl
Bryant & Lake
Minneapolis
2pm / $10
Over a dozen songwriters have a paltry 36 hours to write a tune around a randomly chosen theme. Then they'll be belting it out in front of the listening public, who will decide which song is worthy of the absurdly large and extravagantly decorated trophy.
CLICK THE IMAGE FOR THE RIFT SITE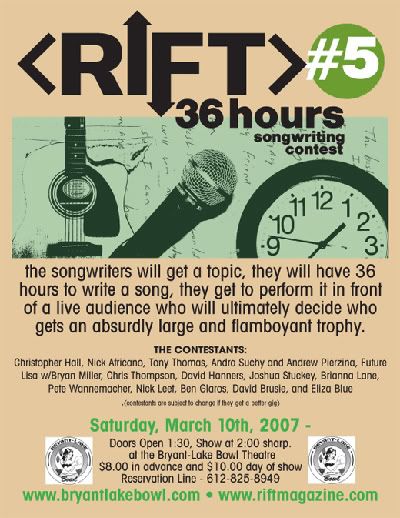 SATURDAY MARCH 10TH
Outsiders & Others Closing Party
@ Outsiders & Others Gallery
1010 Park Ave.
Minneapolis
7-10pm / Free
For the last four years, Outsiders and Others has been a valuable resource for self-taught local artists. Sadly, this gem of the arts community is disappearing, but not without one last hurrah. Join artists, board members, and friends for food, drinks, and dancing and send this artist space out with a bang!
CLICK THE IMAGE FOR THE OUTSIDERS & OTHERS SITE
SATURDAY MARCH 10TH
Atlas Dusk
w/ Unknown Prophets and GWMC
@ The Nomad
501 Cedar Ave.
Minneapolis
10pm / 21+ / $6
Local hip-hoppers Atlas Dusk, Unknown Prophets, and GWMC are gonna shake the floor up at the Nomad. A "melting pot" of music, their style infuses hip-hop, blues, scratching, synth, and funk. Not to be missed for those who like their rhymes with a twist.
CLICK THE IMAGE FOR THE ATLAS DUSK MYSPACE
SATURDAY MARCH 10th
Too Much Love
@ First Avenue
1st & 7th St.
Minneapolis
10pm / 18+ / $3 or Free with College ID or MPR card
DJ Soviet Panda and super-special guest DJ Danger Havok light up the Main Room at First Ave. with their dance/rock grooves. 80's? New Wave? Electro? Rock? Pop? They don't care what genre it comes from, as long as you can shake a leg to it.
Sponsored by Vita.mn & l'étoile magazine
CLICK THE IMAGE FOR THE TOO MUCH LOVE MYSPACE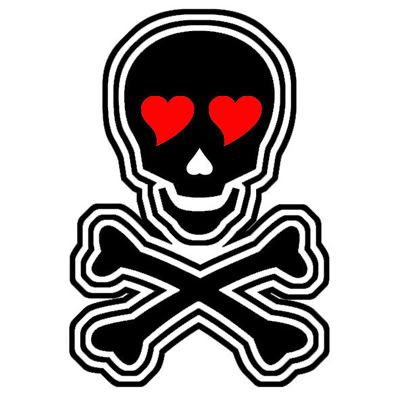 SUNDAY MUSIC PICK
Bunny Rabbit
We've never heard anything like Brooklyn native Bunny Rabbit, who throws naughty nursery rhymes sassily over moody electro/minimalist beats. Her debut album, Lovers and Crypts, is already garnering attention for its mix of cute and dirty.
CLICK THE IMAGE FOR THE BUNNY RABBIT MYSPACE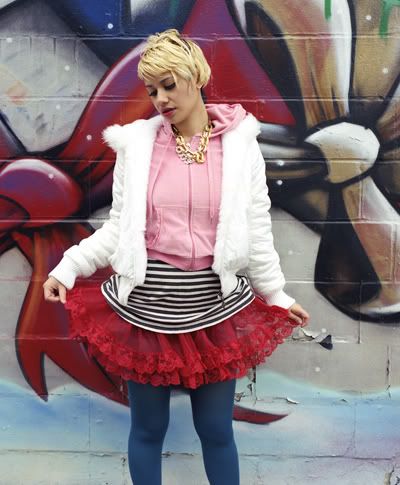 SUNDAY MARCH 11TH
Connect
@ Foundation
5th & Hennepin
Minneapolis
10pm / 18+ $5 / 21+ FREE
Local favorite DJ Bach mixes a dance-a-licious musical blend of pop, rock, 80's, industrial, and house that is guaranteed to set Foundation's floor ablaze!
In addition to the hot tunes, connect with friends past and future, new artists, and l'étoile magazine! Along with Vita.mn, we'll be spicing the evening up with special giveaways, artist video projections, and, of course, our magical presence.
Sponsored by l'étoile magazine & Vita.mn
CLICK THE IMAGE FOR THE CONNECT MYSPACE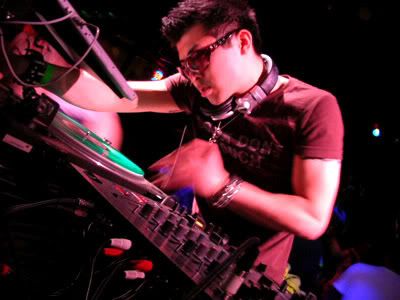 COOL OPPORTUNITIES
CALL FOR INTERNS
Work @ l'étoile magazine!
l'étoile magazine is currently seeking reliable, amazing interns to assist in:
Production: assist with high-production photoshoots, interviews, etc.
Events: represent our nightlife and art events by staffing booths, hanging banners and distributing materials.
Distribution: Help spread the word of l'étoile to local and national retailers.
Job Requirements: Must be 18+, have reliable transportation, be able to occasionally work late nights or long days. Must be trustworthy and eager, with an eye for style and a positive attitude!
Salary Information: non-paid internship - school credit and/or accolades! l'étoile magazine is comprised of an all volunteer staff.
E-Mail kate@letoilemagazine.com to be considered!
CALL FOR ARTISTS
Open Door Exhibition
@ Rosalux Gallery
Rosalux Gallery is pleased to announce its Third Annual OPEN DOOR Exhibition. This is the only chance for non-member artists to showcase their work in the gallery. This year the show will be juried by Diane Mullin, Associate Curator at the Weisman Art Museum. This is an excellent opportunity to exhibit your artwork in one of Minneapolis's premier commercial gallery spaces. All media is accepted: there are no guidelines set for subject matter, medium or style, and the show is open to anyone throughout the world.
CLICK THE IMAGE FOR SUBMISSION GUIDELINES