THESE ARE A FEW OF OUR FAVORITE SPRINGS
A collective sigh has settled over the cities - the signs of spring are coming, ladies and gentlemen, and we can't tell you how thrilled we are! We look forward to packing up the snow pants and making room for brilliant color, blossoms and light. All of these gorgeous things are on our brains as we place the finishing touches on our spanking new issue, coming at you April 13.
See you out & about,
l'étoile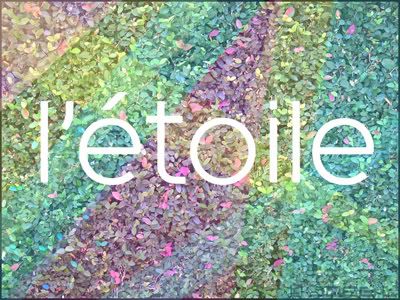 THURSDAY MARCH 22ND
I want to Funk You Thursdays
@ Visage
404 3rd Ave N
Suite 100
Minneapolis
10pm-2:30am / 21+ / FREE
Half SoHo / half euro-chic, Visage Nightclub is one helluva sleek spot for drinks and dancing. Dust off your best boogie shoes Thursday night as they roll back the clock and spin the hits of the 70's and 80's. The best part? Open Bar from 10pm-Midnight.
CLICK THE IMAGE FOR THE VISAGE SITE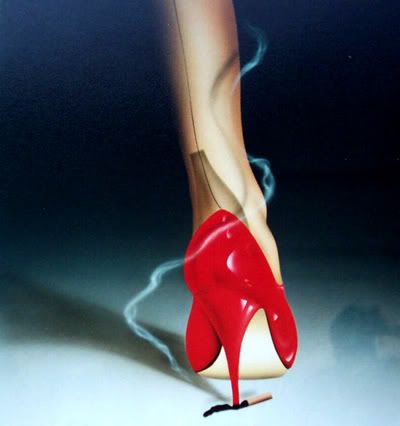 THURSDAY MARCH 22ND
The Horrible Flowers @ Riverview Theater
7:15 pm/ all ages / $7
Sound Unseen and Vita.mn present the local premiere of the film "The Horrible Flowers," which is a who's-who gathering of local bands and landmarks. Follow rocker Bettina as she travels home to the family she left behind on the eve of her success. Accompanied by an amazing soundtrack, this film is sure to delight. After-party @ The Hexagon Bar!
CLICK THE IMAGE FOR THE RIVERVIEW SITE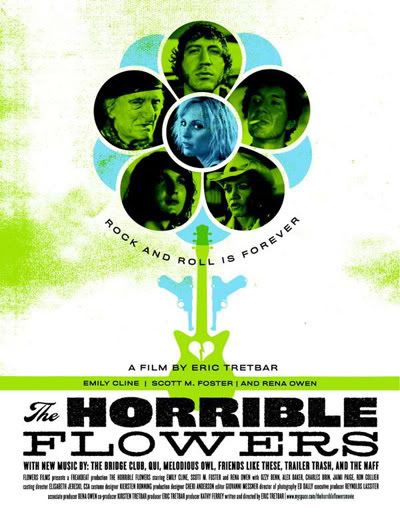 VOLTAGE FASHION AMPLIFIED PICK
Ra'mon-Lawrence
l'étoile note: In the coming weeks you will see us feature designers from MNFashion's "Voltage Fashion Amplified", one of the Twin Cities hottest fashion events, happening April 11th @ First Avenue Nightclub
Alum of the distinguished School of the Art Institute of Chicago, Ra'mon-Lawrence A. Coleman received concurrent Bachelor of Fine Arts in Fashion Design as well as Performing Arts. Previous to this he attended the University of Iowa, where he received a Bachelor of Science in Biology.
He has merged all these backgrounds to create a constant commentary on the human form. "I view myself as a perpetual student. I'm a whirlwind of high energy, and my design esthetic reflects that. The ra'mon-lawrence label is about sophisticated innovation and versatility. Each garment created can be translated as crossover for the wearer; daywear can quickly become evening. Details are an essential element to each design. Whether it's ornate beading on an evening shift dress or hand finishing on a sheer tee, the importance on handwork can be seen on every garment. I don't think about just what a woman needs, I also address what she craves."
CLICK THE IMAGE FOR THE VOLTAGE SITE
FRIDAY MARCH 23RD
Gay Beast
@ Memory Lanes
26th St & 26th Ave S
Minneapolis
9pm / FREE
Join psychedelic club rockers Gay Beast at Memory Lanes as they cast a powerful aural spell over you. Their mix of sweetness and melancholy reminds us of eating pie a la mode on a rainy day.
CLICK THE IMAGE FOR THE GAY BEAST MYSPACE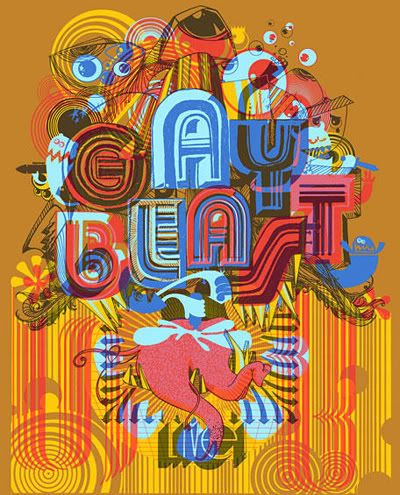 FRIDAY MARCH 23RD
Dance Party
@ Club Underground
355 NE Monroe St
Minneapolis
9:30pm / 21+ / $5
Jimmy2times and Plain Ole Bill double your pleasure Friday night by tag teaming four turntables full of hip hop, 80's, funk, and mashups. And you thought two turntables were enough…
Also featuring DJ MC and Owen Wyatt
CLICK THE IMAGE FOR THE CLUB UNDERGROUND SITE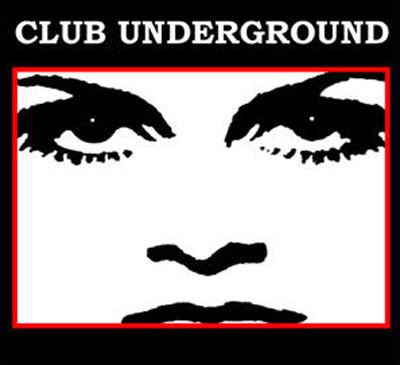 COOL LINK
Pixel Girl
When we think of handmade, we're struck with the images of embroidered turtlenecks, god's eyes and woven potholders. That all changed when we visited Pixelgirl Shop. Graphic designer to the stars Shana Victor opened this online boutique to showcase her favorite limited edition and DIY products. We were amazed to see so many adorable accessories, paper goods, and gifts in one place.
CLICK THE IMAGE FOR THE PIXELGIRL SITE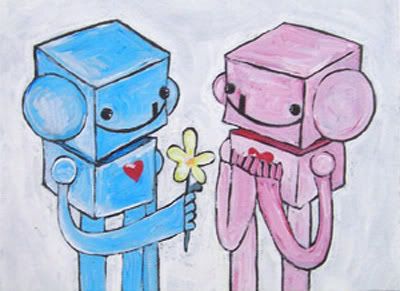 SATURDAY MARCH 24TH
Late Night Nordeast Dance Party
Featuring Safety Scissors & Attitude City
@ 1517 Central Ave.
NE Minneapolis
11pm / 21+ / $5 (Get there early - this WILL sell out)
Don't miss this special late night Northeast Warehouse Dance-off featuring Safety Scissors, Jobot, Oddiofile and of course the one and only Attitude City! Come pretty and leave sweaty.
l'étoile note: The AC boys will be glamming up our launch party, April 13th @ The Suburban World Theatre - More deets to come, so stay tuned!
CLICK THE IMAGE FOR THE ATTITUDE CITY SITE
SATURDAY MARCH 24TH
Flying Down to Rio
@ The Heights Theater
3951 Central Ave NE
Columbia Heights
2pm / $6
This 1933 film has got it all: a love triangle, one-line zingers, Busby Berkley showgirls, and the debut of screen team Fred Astaire and Ginger Rogers. We guarantee taking a date to this special showing will result in waltzing and possibly making out.
CLICK THE IMAGE FOR THE HEIGHTS THEATER SITE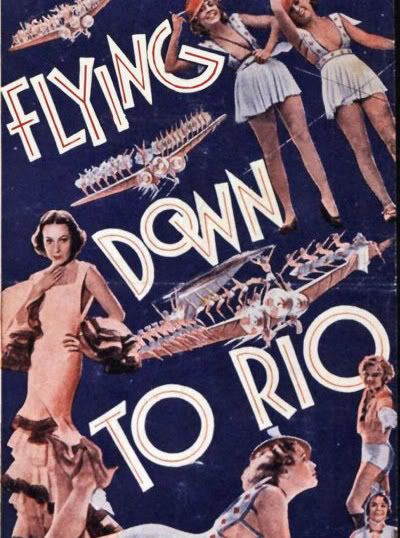 SATURDAY MARCH 24TH
March of Madness: Bands on the Run
@ Walker Art Center
1750 Hennepin Ave
Minneapolis
11:00 am to 8:00 pm / $15 ages 20 and under; $20 ages 21+ ($18 Walker
members)
If there's anything that sets our hearts a-flutter it's a scavenger hunt! Get ready to search downtown Minneapolis high and low to find the locations of four secret shows by local bands. The Walker Art Center is hosting this madcapped adventure.
CLICK THE IMAGE FOR THE WALKER SITE
SATURDAY MARCH 24TH
Skewed Visions StrangeLove Benefit
@ Rogue Buddha Gallery
357 13th Ave NE
Minneapolis
8pm / $15
This benefit will help fund the production of Strange Love, a multimedia event that imagines Kubrick's Dr. Strangelove as taking place in a post-9/11 world. Aside from music, food, and drink, this party features items and clips from Dr. Strangelove, and prizes for those who emerge triumphant in the Dr. Strangelove trivia quiz.
CLICK THE IMAGE FOR THE ROGUE BUDDHA SITE
SATURDAY MARCH 24TH
Too Much Love
@ First Avenue
1st & 7th St.
Minneapolis
10pm / 18+ / $3 or Free with College ID or MPR card
DJ Soviet Panda lights up the Main Room at First Ave along with
DJ Danger Havok
tonight! Sexy has been brought back, Minneapolis. And the party superstars at l'étoile couldn't be more pleased!
Sponsored by Vita.mn & l'étoile magazine
CLICK THE IMAGE FOR THE TOO MUCH LOVE SITE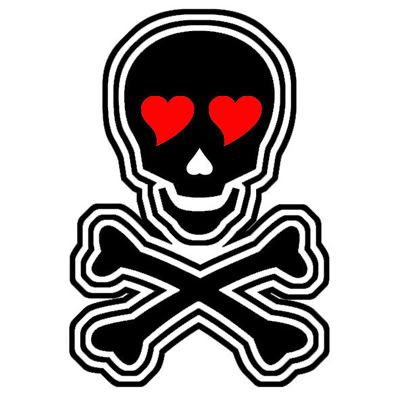 SUNDAY MUSIC PICK
Sara Lunden
We love saucy Scandinavian Sara Lunden, who reminds us of an imaginary collaboration between Nico, Tricky, and Esquivel. It's the perfect mood music for a quiet spring afternoon.
CLICK THE IMAGE FOR THE SARA LUNDEN MYSPACE
MONDAY MARCH 26TH
Connect (NOW ON MONDAYS!)
@ Foundation
5th & Hennepin
Minneapolis
10pm / 18+ $5 / 21+ FREE
Local favorite DJ Bach mixes a dance-a-licious musical blend of pop, rock, 80's, industrial, and house that is guaranteed to set Foundation's floor ablaze!
In addition to the hot tunes, connect with friends past and future, new artists, and l'étoile magazine! Along with Vita.mn, we'll be spicing the evening up with special giveaways, artist video projections, and, of course, our magical presence.
$3.00 Stoli drinks all night!
$3.00 Wells/Domestics 10-12
$4 Wells/Domestics 12-2
Sponsored by l'étoile magazine
CLICK THE IMAGE FOR THE CONNECT MYSPACE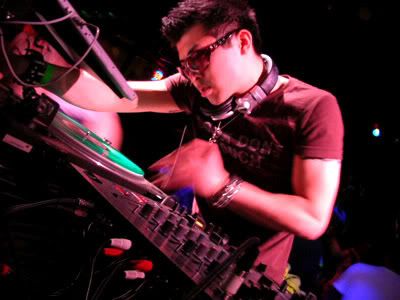 COOL OPPORTUNITIESUrban Gallery Creative Competition
MTV Australia is in need of some new branding, and you might be the lucky devil to give it to them. MTV, in partnership with the British Council and our friends at Design is Kinky to search for the best and brightest. "Urban Gallery" is the theme, and you can design for TV or print or both. Winners receive a trip to London for an MTV UK internship, cash, prizes, and, of course, some pretty amazing bragging rights.
CLICK THE IMAGE FOR MORE INFORMATION

Artwear in Motion - Call for Designers
Submissions deadline: April 2
Artwear in Motion is a runway show, open to artwear artists worldwide (or those who dabble). The show gets great response from the community and is a wonderful opportunity to showcase fashion designs in an artfulway (and sell them!).
CLICK THE LINK FOR MORE INFORMATION
Sound Unseen Design Feista - Call for Artists
Sign up Deadline: April 13th
Event Date: April 21st
Modeled after Tokyo's infamous Design Showcase, the 2nd Annual Design Fiesta is presented by Sound Unseen and Vita.mn. Sprawled throughout the Soap Factory, you'll find prints, posters, custom and vintage fashions, accesories, photographs, handmade paper and cards, illustrations, paintings, sculpture and more. Whether you want to buy, sell or just peruse, you won't find a more eclectic mix of artists anywhere. New this year is an outdoor Live Music stage, including local bands, DJ's, food, beverages and more.
CLICK THE IMAGE FOR FOR THE SUBMISSION FORM