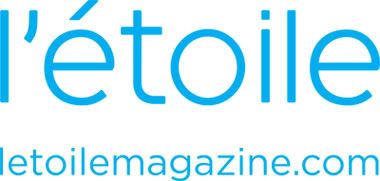 WHAT GOES AROUND, SNOWS AROUND
You are such a nicey. Really you are. This weekend brush up on your snow etiquette and and lend a mitted hand to someone who needs one. Since you'll be so bundled and busy we've taken the liberty to act as your personal social assistant - and believe us, your cards are filled - dance, samaritan and otherwise.
xo-l'étoile
CLICK THE IMAGE FOR TIPS ON BUILDING A SNOWMAN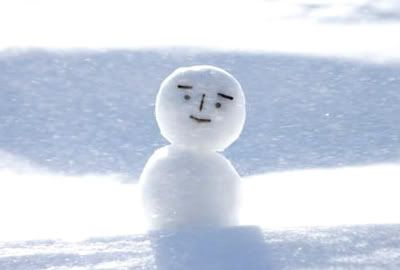 THURSDAY MARCH 1st
First Thursdays in the Arts District
Art Crawl
@ Various Locations
Northeast Minneapolis
Featured Event: Experimental artist and one-man dynamo Billy X. Curmano shakes down the Icebox Gallery. This is a man who was buried alive for three days, fasted in Death Valley for forty, and swam the length of the Mississippi River. Expect the sounds of the extreme! Northrup King - 1500 Jackson #442 and #443
CLICK THE IMAGE FOR THE NEMAA SITE
Art by Sean Tubridy - Northrup King #272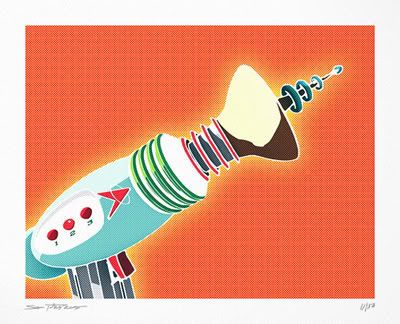 FRIDAY ART PICK
Jenny Price
Local photographer Jenny Price's work plays with the relationship between photographer, subject, and sense of self. We recently asked Price to elaborate about her work:
l'étoile:
With each project, you seem to immerse yourself in your subject's world and come away with more than just good photographs. What have you learned, on a personal level, from your work?
Jenny Price:
I have been given opportunities to work with people of many backgrounds. My current research explores the exchange between artist and subject; and the translation of actual self, invented self, and perceived possible selves. An artist's responsibility goes beyond the tools of production. This responsibility entails compassion, collaboration and an understanding for people's diverse cultural, social, and economic strata. Numerous discussions with each collaborator foster an evolving relationship. The resulting large-scale digital prints are more than a mere curiosity; they are the study of an accustomed way of life familiar to that particular community. My work offers insight to this ongoing battle between identities and how it is critically positioned within our everyday lives. Learning from and observing the perspectives of others is a crucial component of my creative research; the work examines the complexity of human nature, desires, and importance of sociological identities.
l'étoile:
Who was your most interesting subject and why?
JP:
Throughout my artistic career, each person that I have been able to collaborate with provides me with an enriched insight into the mind, body, and soul of another human being.
l'étoile:
What kind of equipment do you use?
JP:
I keep my setup simple as I work off the cuff -- not staging the majority of my images. My work is digitally based using a Canon 30D then I augment using Photoshop and print in large-format
as a chromogentic print.
l'étoile:
Any upcoming shows?
JP:
My work is also being featured in the upcoming access+ENGAGE (mnartists.org's e-journal).
CLICK THE IMAGE FOR THE JENNY PRICE SITE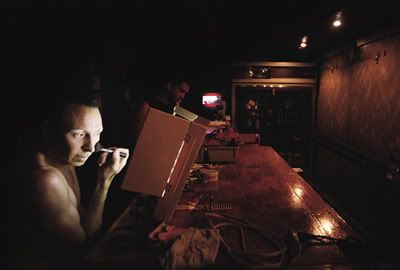 FRIDAY MARCH 2nd
(Scientific) Aesthetics
@ Altered Esthetics
1224 Quincy St. NE
Minneapolis
7pm-9pm / FREE
We tend to believe that scientists are best confined to the laboratory, and artists should stay away from the beakers and sulfuric acid. (scientific) aesthetics, the March show at Altered Esthetics, seeks to mix equal parts of biology, physics, geology and art. We hypothesize some fantastic results.
CLICK THE IMAGE FOR THE ALTERED ESTHETICS SITE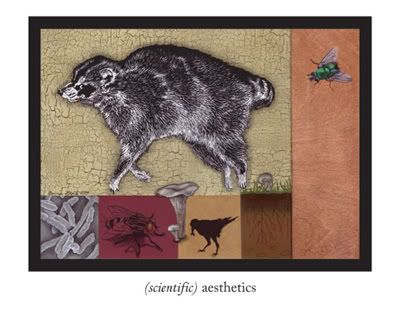 FRIDAY MARCH 2nd
Mark Mothersbaugh's Postcard Diaries
@ Creative Electric Studios
2201 NE 2nd Street
Minneapolis
6:30-11pm / FREE
Mark Mothersbaugh takes his penpals into overdrive with his show, Postcard Diaries. A hobby of illustrating postcards for friends and family during his DEVO downtime has turned into a 30-year habit, which results in dozens of postcards created each day. If only our penpals could take a cue from Mothersbaugh and write us back already!
CLICK THE IMAGE FOR THE CREATIVE ELECTRIC SITE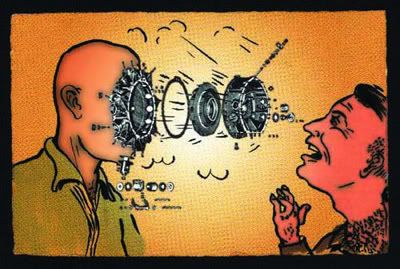 SATURDAY MARCH 3rd
Honey Glazed Cuts
@ Kitty Kat Klub
107 Washington Avenue N.
Minneapolis
10pm-2am
This evening of fine and funktastic dancing features beat archivists Michael Cina, Karl Frankowski, and Jonathan Ackerman spinning forgotten 12" nuggets of pure disco-boogie gold.
CLICK THE IMAGE FOR THE WFTP NETWORKS SITE
SATURDAY MARCH 3rd
Underbelly: The Gritty Cities
@ Steves Square Center for the Arts
1905 3rd Ave. S
Minneapolis
7-11pm / FREE
This group show at SSCA isn't afraid to cross over to the wrong side of the tracks to find artistic inspiration. Alleys, bad neighborhoods, and industrial voids become poetic reflections on how their denizens shape the urban landscape. Gerald Prokop kicks off the night with a special noise art performance.
CLICK THE IMAGE FOR THE SSCA SITE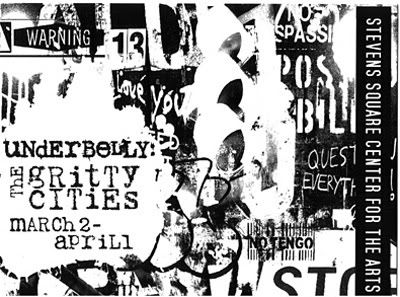 SATURDAY MARCH 3rd
Hockey Night, Re-TROS, Lonely China Day and Bromance
@ Turf Club
1601 University Ave
St Paul
9:30 / TBA
Local folk rockers Hockey Night head up this night of groovy freestyle at the Turf Club.
CLICK THE IMAGE FOR THE TURF CLUB SITE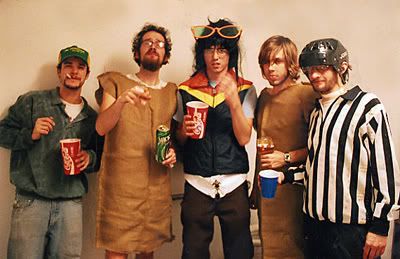 SATURDAY MARCH 3rd
Too Much Love
@ First Avenue
1st & 7th St.
Minneapolis
10pm / 18+ / $3 or Free with College ID or MPR card
DJ Soviet Panda and friends light up the Main Room at First Ave. with their dance/rock grooves. 80's? New Wave? Electro? Rock? Pop? They don't care what genre it comes from, as long as you can shake a leg to it.
Sponsored by Vita.mn & l'étoile magazine
CLICK THE IMAGE FOR THE TOO MUCH LOVE SITE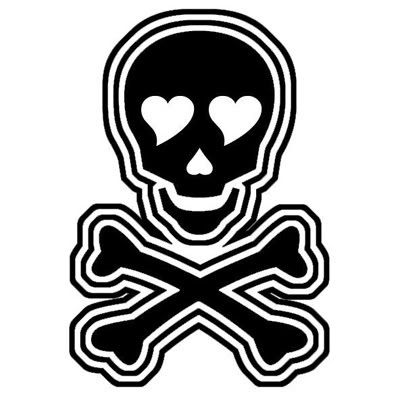 SUNDAY MUSIC PICK
Space Cowboy
UK's electrorocking Space Cowboy will have you tapping your toes while he lassos up hot beats and catchy loops. His new hit "My Egyptian Lover" is shaking speakers on both sides of the Atlantic. Definitely worth wrangling up a copy.
CLICK THE IMAGE FOR THE SPACE COWBOY MYSPACE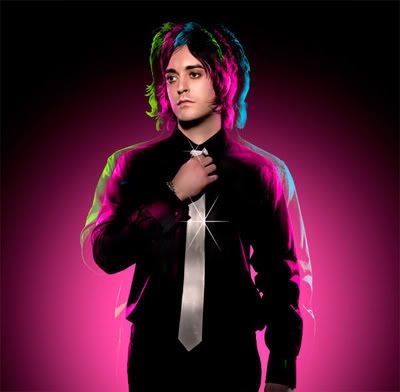 SUNDAY MARCH 4th
CONNECT
@ Foundation
5th & Hennepin
Minneapolis
10pm / 18+ $5 / 21+ FREE
Local favorite DJ Bach mixes a dance-a-licious musical blend of pop, rock, 80's, industrial, and house that is guaranteed to set Foundation's floor ablaze!
In addition to the hot tunes, connect with friends past and future, new artists, and l'étoile magazine! Along with Vita.mn, we'll be spicing the evening up with special giveaways, artist video projections, and, of course, our magical presence.
CLICK THE IMAGE FOR THE CONNECT SITE
COOL OPPORTUNITIES
Learn A Language
@University Language Center
1313 Fifth Street S.E., Suite 201
Minneapolis
Whether you want to woo your lover with French whispers, or you've got your bags packed and rail tickets purchased, check out the language courses at the University Language Center. It's a fabulous way to inject some lasting culture into your life on the cheap.
CLICK THE IMAGE FOR THE ULC SITE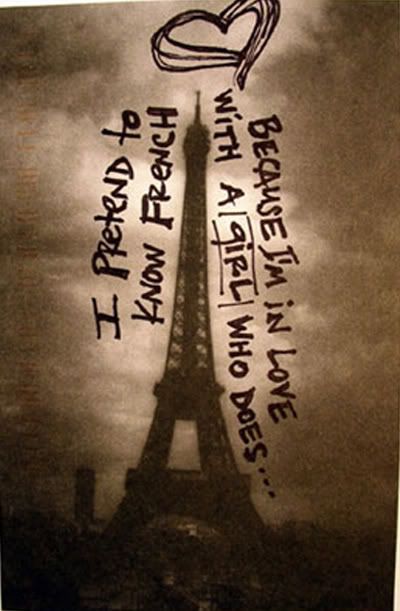 CALL FOR INTERNS
Work @ l'étoile magazine!
l'étoile magazine is currently seeking reliable, amazing interns to assist in:
Production:
assist with high-production photoshoots, interviews, etc.
Events:
represent our nightlife and art events by staffing booths, hanging banners and distributing materials.
Distribution:
Help spread the word of l'étoile to local and national retailers.
Job Requirements:
Must be 18+, have reliable transportation, be able to occasionally work late nights or long days. Must be trustworthy and eager, with an eye for style and a positive attitude!
Salary Information:
non-paid internship - school credit and/or accolades! l'étoile magazine is comprised of an all volunteer staff.
E-Mail
kate@letoilemagazine.com
to be considered!
CALL FOR ARTISTS: Connect
We are now accepting submissions of eyeball-enticing video projections for Connect, our new Sunday night happening with DJ Bach at Foundation.
Work can be in the form of a DVD video or a CD slide show of visual art and must be able to be played in the background without its own sound.
To submit work for consideration, please e-mail samples,links or proposals to
kate@letoilemagazine.com
CLICK THE IMAGE FOR THE CONNECT SITE