Table for FUN, please.
All this love in the air is making our eyes sting! We worked our little hearts out putting together the best Valentine's guide the city's ever seen! We're pooped and we think you've been working too hard too. This weekend, let your hair down and do something wild! Oh, and no working - unless it's up a sweat on the dance floor!
Look for a very special message from our Valentine's activity director this Monday!
hardy, heart hearts,
l'étoile
FRIDAY'S ARTIST
CHUCK OLSON
Filmmaker
"My choice of weapons = this blog and a video camera. I am the media. We are the media. The revolution will be blogged." - Chuck Olson
Chuck Olsen is the founder of Minnesota Stories, hailed as one of the best videoblogs by the New York Times. He is also the acclaimed producer and director of Blogumentary, the first documentary film chronicling the rise of political and personal blogs. As an up-and-comer whose work has garnered attention across the country, Olsen's films have screened at the Walker Art Center, Harvard University, and on renegade laptops all around the world.
Blogumentary is now available online in it's entirety, click below to watch!
CLICK THE IMAGE FOR CHUCK OLSON'S BLOGUMENTARY
FRIDAY FEBRUARY 9th
360 GOES ROGUE
Opening Reception
@ Rogue Buddha Gallery
357 13th Ave. NE
Minneapolis
7pm-Late / Free (donations encouraged)
"360 Goes Rogue" is a show dedicated to untamed hearts and unbridled passion. Thirty-five of Gallery 360¹s top artists unleash their inner-rake by creating original artwork that reveals the darkly passionate side lurking within. Join us for the Valentine¹s Day party of the year!
CLICK THE IMAGE FOR THE ROGUE BUDDHA SITE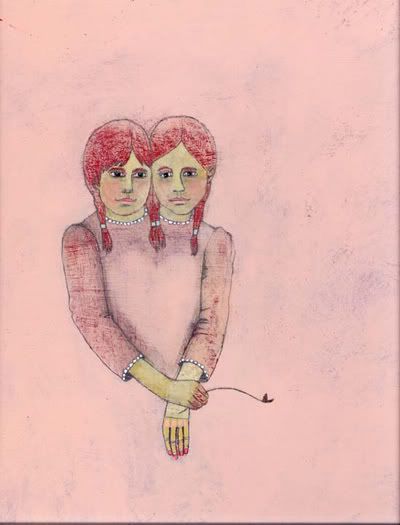 FRIDAY FEBRUARY 9th
KEIKO'S REMIX
Opening Reception
@ Gallery 122
122 8th St. SE
Minneapolis
6pm-9pm / Free (Donations encouraged)
Keiko Yagishita's beguiling prints really show where her heart is. Born in Japan, schooled in the States and Italy, Keiko's work demonstrates her clear love for both her subjects and the art of print-making itself.
CLICK THE IMAGE FOR KEIKO'S PRINTS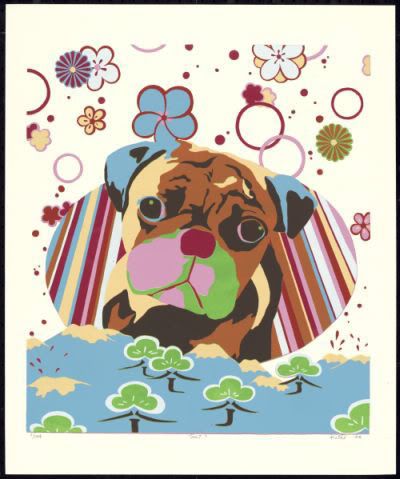 FRIDAY FEBRUARY 9th
GOOD TIMES
A Booty House Valentine's Day Celebration
@ VIP Room
First Avenue
7th & 1st Ave.
Minneapolis
10pm / 21+ / $5
The boys at Clean Plate Productions tell us "It's time for a sexy party!" and we couldn't agree more. The Ave's VIP Lounge is the scene for tonight's "Ghetto Kind Of Love - A Booty House Valentine's Day Celebration" featuring RALPH LAURENN, DJ BOOGIE, MR. GORGIOUS and DJ CLEAR. These fellas spin it old-school, so prepare to sweat.
CLICK THE IMAGE FOR THE FIRST AVE SITE
SATURDAY FEBRUARY 10th
TODAY'S LOVE STORIES
Opening Reception
@ Outsiders and Others Gallery
1010 Park Ave. S
7pm / Free (donations encouraged)
Art depicting images of physical and psychological love. By Alexandra Alexander, Dennis Berh, Garth Thompson, Audry Bernard, Tim Ruzicka. Runs through March 10th.
CLICK THE IMAGE FOR THE OUTSIDERS & OTHERS SITE
SATURDAY FEBRUARY 10th
TOUGH LOVE
Les Fleurs Du Mals
@ First Avenue
7th & 1st Ave.
7pm / 18+ / $8
Les Fleurs de Mals. Translation: The flowers of evil. Inspired by Charles Baudelaire's poetry about decadence and eroticism, this highbred fashion event will walk you down a different side of love's street.
Fashion by Renata Caponi, Total Crap, Seamstrix, and Das Spidahl Corporation. Erotic poetry by Laura Brandenburg. Music by: Apox Theater, Mercury Mad, Signal and Report, Venus Demars and the House of Flowers, MC M jean and DJ Noise.
CLICK THE IMAGE FOR THE FIRST AVE SITE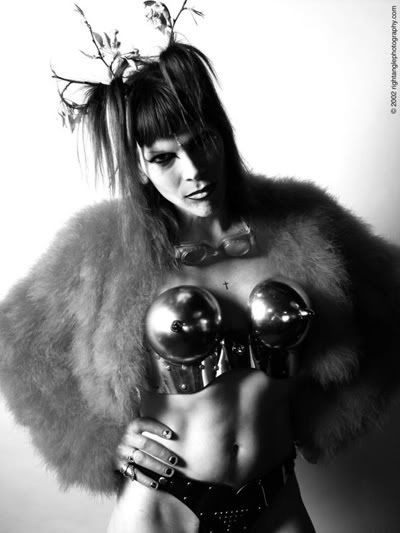 SATURDAY FEBRUARY 10th and SUNDAY FEBRUARY 11th
NO LEONARDO DI CAPRIO
Romeo & Juliet
@ The State Theatre
805 Hennepin Ave.
Saturday 8pm / $77.50, $45.00, $35.00 and $25.00
Sunday 2pm / $77.50, $45.00, $35.00 and $25.00
The Metropolitan Ballet is pleased to announce the return of Romeo & Juliet, Shakespeare's classic tale of star-crossed love and exquisitely bad timing. Set to Prokofiev's Opus 64, the ballet was a well-received sell-out in its 2004 debut at The College of St. Catherine's O'Shaughnessy Auditorium. Many from that stellar cast are back to reprise their roles, including Patrick Scully, Mifa Ko, Julia Tehven and Pavel Homko. Improve your own romantic outlook by taking your date to this truly amazing performance.
CLICK THE IMAGE TO ORDER TICKETS
SUNDAY MUSIC PICK
PAOLO NUTINI
Described as having "the face of a Benetton model and the voice of a 50-year old soak", 19 year old singer/songwriter Paolo Nutini is infiltrating the US with his soulfully upbeat sound and a brand-spankin' new release entitled "These Streets". Scottish born but of Italian descent, Paolo Nutini has a style all his own that melds old-time blues man and modern day pop sensibilities, with a little James Taylor flavor thrown in!
CLICK THE IMAGE FOR THE PAOLO NUTINI SITE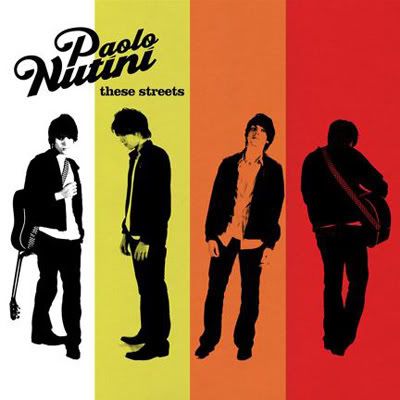 COOL OPPORTUNITIES
4x8 Gallery @ Eastside Food Co-Op
2nd Annual Call for Art
Proposals Due by March 1st
Eastside Co-Op is asking for proposals for two-dimensional paintings to be hung on the outside North wall of the building. Five original works will be selected. The pieces will be painted on a 4-foot x 8-foot piece of plywood (all wood and paint will be provided by the Co-op), and secured to the outside of the building.
In addition to having their work displayed, artists will receive $200.
The final images will be chosen by a committee made up of Co-op members, with plans to hang the art by Art-A-Whirl 2007. More information and an application form can be obtained by visiting the Co-op. Please no phone calls.
Applications can be picked up at the Eastside Co-op
2551 Central Ave NE any day from 9 a.m. to 9 p.m
CLICK THE IMAGE FOR THE EASTSIDE CO-OP SITE

STRONG RESERVATIONS
Whether you're trying to impress a new love or slipping away for the evening with an already special someone, you'd better make those reservations. Now. Immediately. Go! To spare you the pain of dialing a dozen places, we recommend booking your plans with Open Table. Their site not only offers glimpses of menus and other interesting details, it can tell you which places are still available at your selected time. But hurry – the best places are filling fast.
CLICK THE IMAGE FOR THE OPEN TABLE SITE
BFF's
Barbette / Bryant Lake Bowl V-DAY
Reserve NOW for Feb. 14th
Uptown favorite Barbette will offer a special Valentine's menu along with romantic cello's serenading from 7-9pm, Roma di Luna from 10pm - close and of course, late night happy hour.
A few blocks away, Barbette's sister location, Bryant Lake Bowl, invites you to their "Not so Cheap Date Night" - soup/salad, 2 entrees, a bottle of wine or a couple beers plus bowling for $45.
Call - because space is limited for both locations!
CLICK THE IMAGE FOR THE BRYANT LAKE BOWL SITE
NOT SURE WHAT TO GET THEM?
CHECK OUT OUR VALENTINE'S DAY GIFT GUIDE!