Ahhhh, love in the arctic!
Pump some anti-freeze through that poor sleeting heart lova, because this weekend will be a real chiller. With that in mind, we've included a number of our favorite at-home activities in addition to the usual outside-world offerings. So whether you decide to bundle up or snuggle in, we've worked hard to give your engines a little jump!
Lookin' for love in all the wrong places? Look no further - l'étoile's Valentine's Day guide hits next Monday! That's right, we're gonna save the day again.
smooches,
l'étoile
Take an art-siesta with our friends at mplsart - event photos, art listings and reviews make this site an interesting and à la mode perusal!
CLICK THE IMAGE FOR THE MPLSART SITE
THURSDAY FEBRUARY 1st
First Thursdays in the Art District
@ Northeast Minneapolis
(multiple locations)
5-9pm / Free
NEMAA's First Thursdays in the Art District is a little known monthly delight in Northeast Minneapolis. Tour open studios overflowing with artistic treasures throughout the district and maybe stop for bite at one of the many wonderful eateries in the area.
Open Studios: The Qarma Building, Northrup King, Thorp Building, Grainbelt Bottling House, California Building
l'etoile restaurant recommendations: The Sample Room, Psycho Suzi's, Marina's Grill, Pop! Restaurant, Mill City Café
CLICK THE IMAGE FOR THE NEMAA SITE
jewelry by Karin Jacobsen - Northrup King #288
THURSDAY FEBRUARY 1st
Brad Senne and Brian Just of Beight
@ Clubhouse Jager
923 Washington Ave.
Minneapolis
Free / 21+
It's all about Beight tonight at the Clubhouse. Front man Brad Senne and guitarist Brian Just will woo with individual solo stylings at 9pm and 10pm, respectively and Beight as a tight unit at 11pm. Check the band's MySpace profile for a preview!
CLICK THE IMAGE FOR THE BEIGHT MYSPACE
FRIDAY'S ARTIST
This week's artist is photographer Francesca Tallone, a.k.a. Pattern Clash, hailing from Nova Scotia, Canada. Recently named one of Surface Magazine's "Avant Guardians", a coveted title for young and rising fashion photographers, this is definitely someone to keep an eye out for.
CLICK THE IMAGE FOR THE FRANCESCA TALLONE SITE
FRIDAY FEBRUARY 2nd
The Art of Service
@ Altered Esthetics Gallery
1224 Quincy St. NE
Minneapolis
7pm-9pm / Free (donations encouraged)
The peculiar kid at your favorite coffee shop, the cute server all your friends hit on, the crabby bartender at the neighborhood dive. Just who are these people, and what do they do when not serving you? In Altered Esthetics' February exhibit "The Art of Service", 20 artists examine their work, themselves, and those they serve. An eclectic display of photography, poetry, painting and sculpture, the exhibition offers a penetrating look into the service industry.
CLICK THE IMAGE FOR THE AE SITE
FRIDAY FEBRUARY 2nd
Bob Dylan's American Journey 1956-1966
Preview Party
@ The Weisman
333 East River Rd.
Minneapolis
7-11pm / $25 - must rsvp 612-626-4747
Preview the exhibition, enjoy food and drink, mingle with fellow Dylan-loving guests at "A Night of Music from the North Country". Don't waste time "blowin' in the wind" - call now to reserve your place!
Performances by: Haley Bonar, "Spider" John Koerner and Tony "Little Sun" Glover, The Big Ticket, Paul Metsa and Jessy Greene.
CLICK THE IMAGE FOR THE WEISMAN SITE
FRIDAY FEBRUARY 2nd
Contemporary Prints from Tokyo
Opening Reception
@ Highpoint Center for Printmaking
2638 Lyndale Ave. S.
Minneapolis
6:30-9pm / Free
Highpoint Center for Printmaking presents an exhibit surveying the work of Tokyo-based printmakers. The city is famous for the Edo-period ukiyo-e prints that established the water-based woodcut technique. The spirit of innovation continues in the small print shops, old woodcut workshops and venerable art institutions that live within one of the world's largest metropolises. This exhibit features 30 works on display by nine different artists. Runs through April 7th.
CLICK THE IMAGE FOR THE HIGHPOINT SITE
FRIDAY FEBRUARY 2nd
Pluto; And Other Lies My Teacher Told Me
@ Brave New Workshop
2605 Hennepin Ave. S.
Minneapolis
8pm / $15 / Previews Feb. 1st-4th
Cast members Lauren Anderson, Joe Bozic, Josh Eakright, and Mike Fotis have emerged from the lab with comic concoctions about stem cells, evolution, viral video, consumer technology, and the fact that we suddenly only have 8 planets in the solar system. If you've been blinded with science, bring your safety goggles & pocket protectors to the Brave New Workshop, because class is in session!
CLICK THE IMAGE FOR THE BRAVE NEW WORKSHOP SITE
SATURDAY AFTERNOON SHOPPING
Shop, Don't Drop!
Visit this tasty, tasteful site for hand picked frippery from the boutiques you'd love to patronize if you only had the frequent flier miles. Gather up lady-like luxury from Lyell, cool elegance from Shelly Steffee, and adorable adornments from In God We Trust and so much more. Bookmark this site not only for fantastic shopping but news and trends that are sure to enlighten.
Refinery29Shops is an online shopping and trend community comprised of the showiest selections from chic independent shops and designers in NYC and beyond!
CLICK THE IMAGE FOR THE REFINERY29 SITE
accessories by Lisa Levine
SATURDAY FEBRUARY 3rd
OX-OP Arts presents: Aesthetic Apparatus - Kindling and Litter-Box-liner Sale
@ Grumpy's Downtown
Grumpy's Bar City Club Room
1111 Washington Ave. S.
Minneapolis
7pm-11pm / Free
Join OX-OP in Grumpy's City Club Room this Saturday night for a one-night-only exhibition of the new Aesthetic Apparatus "test print" installation.
The AA boys have scoured their studio for anything and everything they could find: test prints, misprints, scratch n' dent prints, art prints, shirts, toys, buttons…everything but the kitchen sink. Oh wait - they may have one of those too!
CLICK THE IMAGE FOR THE AESTHETIC APPARATUS SITE
SATURDAY FEBRUARY 3rd
The Debut CD Release Party
@ The Varsity Theater
1308 4th St. SE
Minneapolis
9pm / 18+ / $5
What happens when you have an overload of attractiveness in one room? We don't know, but we'll find out Saturday at the Varsity! The Debut debuts their much anticipated new release "This Record is About Cars" and are joined by hometown shazaamers Revolver Modele, The Alarmists and White Light Riot.
CLICK THE IMAGE FOR THE DEBUT MYSPACE
SATURDAY FEBRUARY 3rd
Party & Bull$hit
@ Foundation
5th & Hennepin
Minneapolis
10pm / 21+ / $5
Get into the groove with DJ's Plain Ole Bill, Jimmy 2 Times, Dudley D, and D Mil this Saturday. Party & Bull$hit at Foundation has club-goers burning up the dance floor every Saturday and it's time you showed your pretty face.
Starting February 18th at Foundation: CONNECT with DJ Bach - Every Sunday!
CLICK THE IMAGE FOR THE FOUNDATION SITE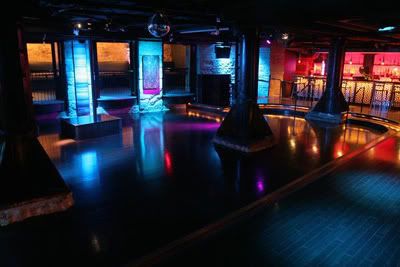 SATURDAY FEBRUARY 3rd
Dillinger 4
Clarence's Mother's House + Fire = Benefit!
@ The Triple Rock
629 Cedar Ave. S
Minneapolis
9pm / $8 / 21+
Veteran punk rockers Dillinger 4 have been laying raw, yet bouncy, hardcore tunes down on the local scene for more than 10 years. Tonight D4 rocks for a good cause – a fundraiser for a friend's mum. Punks with hearts of gold? You bet.
D4 is joined by rockers Die Electric and Bastard Saint.
CLICK THE IMAGE FOR THE TRIPLE ROCK SITE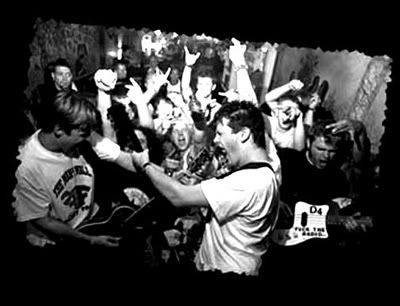 SATURDAY FEBRUARY 3rd
Interstate: A Photography Exhibit by Kris Drake
opening reception
@ Salon George
856 Raymond Ave
St.Paul
6-9pm / Free
Photographer Kris Drake displays her colorful and detailed photography this month at Salon George in St.Paul. A past l'etoile contributor, Kris has an amazing aesthetic so we recommend checking out this show.
CLICK THE IMAGE FOR THE KRIS DRAKE SITE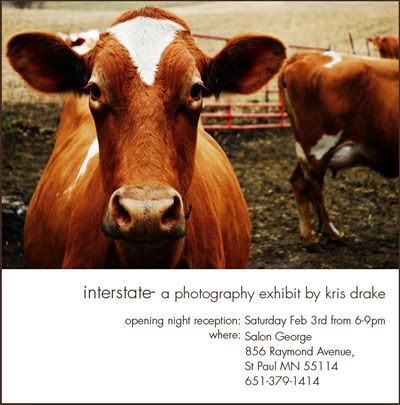 SATURDAY FEBRUARY 3rd
Betty Bombshell Presents:
Music X Music featuring Vampire Hands
@ Fhimas
6 W. 6th St.
St.Paul
10pm / 21+ / Free
Music x Music is back this week with Vampire Hands in control of the Fhima sound system. This weekly treat features local bands as DJ's, playing the music that inspires them to do what they do. Bands choose the drink specials - and no, it's not fresh blood (vampires, hello?), but we HAVE heard Fhima's makes a yummy Bloody Mary.
CLICK THE IMAGE FOR THE MUSIC X MUSIC PAGE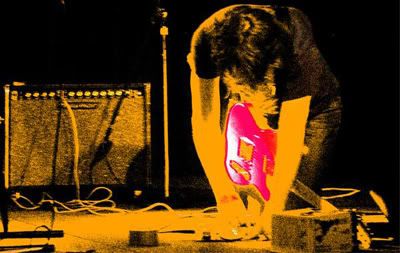 SATURDAY FEBRUARY 3rd
Stay Home
All night / Free
Have the months of making the scene plum tuckered you out? Take a night off - it won't be the end of your social life, we promise! Remember, absence makes the heart grow fonder.
A little alone time might do your body (and mind) some good. Something simple? Rent some flix (we're on a Bette Midler kick, but don't let that sway you) and make yourself a nice meal. Our fave therapy food is cucumber soup and baguette. Easy, delish, and oh so sophisticated!
l'etoile's Cucumber Soup
1 Cucumber
3 vegetable bullion cubes
3 tablespoons heavy cream
2 cups water
Pinch of dill
-Peel and puree cucumber
-over medium heat, slowly cook water, cream and bullion until cubes dissolve
-add cucumber puree and pinch of dill
-cook until hot and steamy!
Serve with fresh baguette and enjoy!
CLICK THE IMAGE FOR FOR A GREAT SELECTION OF BAD MOVIES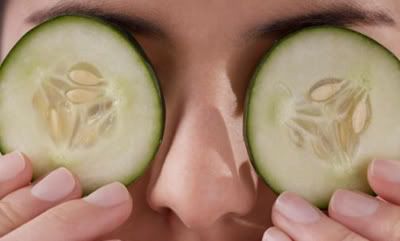 SUNDAY MUSIC PICK
TTC
What they're doing comes straight from France.....TTC's hot electro-hip-hop causes dance club riots!
CLICK THE IMAGE FOR THE TTC MYSPACE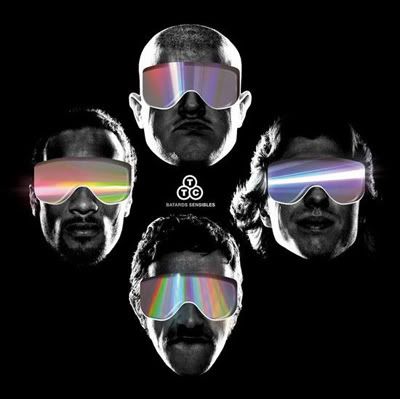 SUNDAY FEBRUARY 4th
20% Theatre Company Presents:
Lashings of Whipped Cream: A session with a Dominatrix
@ Bryant Lake Bowl Theater
810 W. Lake St.
Minneapolis
Sunday: 3pm (2pm doors)
Monday:7pm (6pm doors)
$10-15 (pay what you can afford) / $8 with Fringe Button
Lashings of Whipped Cream delves delightfully into the desires and demons of dominatrix Mistress Dominique. Become a member of her largest "group session" to date and hear a friendly, yet naughty discussion on the ins and outs of the discipline business.
CLICK THE IMAGE FOR THE BRYANT LAKE BOWL SITE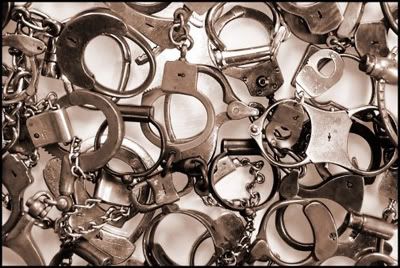 OUTSIDE - IN
Ever wish you could take the "street" out the "art? Unable to find just the right place for that well-decorated dumpster? World (in)famous stencil/graffiti artist Banksy came up with a resolution by giving away his art online. Download hi-res images of Banksy's best work right from the source and follow the artists printing recommendations "looks best when done on gloss paper using the company printer ink when everyone else is at lunch".
CLICK THE IMAGE FOR BANKSY'S SHOP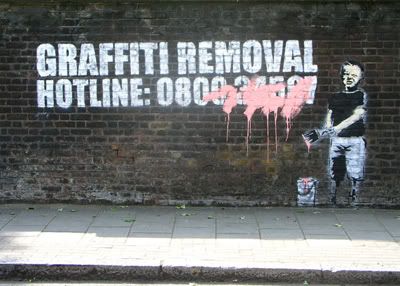 COOL OPPORTUNITIES
Every January PAPER Magazine takes to the streets to find the raw talents that fill their annual Beautiful People issue, their yearly tribute to the best, fresh faces in art, fashion, film, design, media, music and performance. In honor of the 10th Beautiful People issue, they've opened the door a bit wider and want you to tell them why YOU should be included! (We already know!)
Email a short video (under 3 minutes!) of yourself explaining why you should be a PAPER Beautiful Person. And remember, they mean beautiful in the broadest sense of the word, so let that inner light shine. The winning video will be featured online and in the May issue of PAPER Magazine.
RULES:
1. Please upload your video onto YouTube, putting "Paper Magazine Beautiful People Contest" in the title.
2. Send an email to vip@papermag.com, containing the link to the YouTube video with the subject line: "Paper Magazine Beautiful People Contest." Please include your name, age, address and telephone number in the email.
DEADLINE: MARCH 1, 2007
CLICK THE IMAGE FOR THE PAPER SITE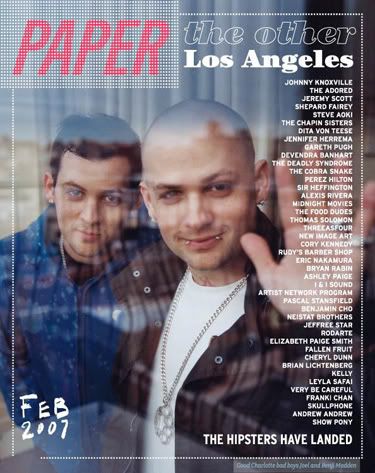 TUESDAY FEBRUARY 6th
Tasty Tuesday with l'etoile magazine
@ Clubhouse Jager
923 Washington
(10th & Wash in the North Loop)
7:30pm-1am / Free / 21+
Join your friends at l'etoile magazine for a drink every Tuesday at the Clubhouse!
Clubhouse Jager is a beautifully restored, turn-of-the-century saloon with a speak-easy feel, complete with fireplace, comfy chairs, enclosed patio, attractive bartenders, live music and much more. Really.
Featuring a comely count-down of drink specials each week:
$6 Black & Blue
$5 l'etini (the official beverage of l'etoile magazine)
$4 house drinks
$3 vodka lemonades
$2 Pabst bottles
$1 bartender shots
CLICK THE IMAGE FOR THE JAGER MYSPACE