I LUF YOU
No matter how it's spelled, its meaning rings true. Love is the most mysterious and powerful force around. Whether you're happily coupled or blissfully alone, it's a good time of year to feel the luv. So while perusing our heart-picked activites, remember to think outside the box this Valentine's Day. And when we say box, we do mean your privates.
xoxoxoxoxoxoxo,
LONELY HEARTS CLUB
@ Clubhouse Jager
923 Washington Ave.
Minneapolis
8pm / 21+ / Free
If you're going to be single this Valentine's Day, don't fret. Clubhouse Jager's "Lonely Hearts Club" will certainly cheer (and possibly pair) you up! DJs Paul America and Beach Patrol will set the mood.
CLICK THE IMAGE FOR THE CLUBHOUSE JAGER MYSPACE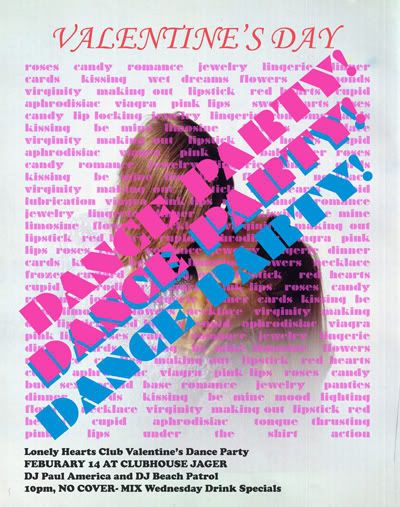 I HEART HOUSE NATION
@ Foundation
5th & Hennepin
Minneapolis
10pm / 21+ / $5 Advance, $10 at the door
Veteran beatmasters Mr. Fingers and DJ Man-X are spinning house and soul into the wee hours at Foundation's special Valentine's Day party.
Starting February 18th, check out CONNECT with DJ Bach at Foundation. Sponsored by l'etoile magazine and Vita.mn.
CLICK THE IMAGE FOR THE FOUNDATION SITE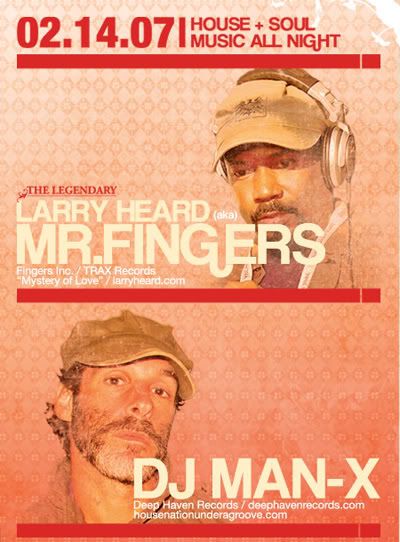 ANTI-VALENTINE'S DAY SHOW
@ The Uptown Bar
3018 Hennepin Ave. S
Minneapolis
9:30pm / 21+ / Free
The Uptown Bar rings in its 6th year celebrating the single life! Electropunk favorites Avenpitch, Lolly Pop & The Couture Club, Future Lisa, and Codger will take your mind off of the dreaded day.
CLICK THE IMAGE FOR THE UPTOWN BAR SITE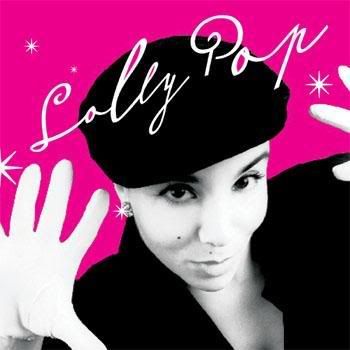 G-LOVE & SPECIAL SAUCE
@ First Avenue
1st Ave. & 7th St.
Minneapolis
8pm / 18+ / $25
The always lovely G-Love & Special Sauce are serving up a special evening of hip-hop and blues hybrid grooves. Red Eye opens the show.
CLICK THE IMAGE FOR THE FIRST AVE SITE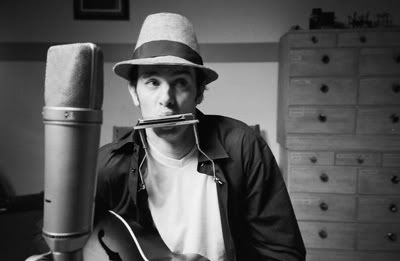 MN ZOO LOVE TOUR
@ The Minnesota Zoo
13000 Zoo Blvd.
Apple Valley
Times Vary / $165 per couple
Enjoy a staff-led tour of the Tropics Trail highlighting the animals'(wink, wink!) mating habits. Follow up the tour with a romantic dinner in Discovery Bay. Reserve now - this event is almost sold out!
CLICK THE IMAGE FOR THE MN ZOO SITE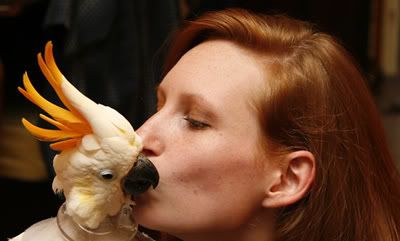 V-DAY CLAY DATE
@ The Northern Clay Center
2424 Franklin Ave.
Minneapolis
7-10pm / 21+ / $80 per couple
At Northern Clay Center's Night for Valentines, you'll learn how to throw clay while enjoying tasty creatings from Pizza Lucé, beautiful wines, and sinful desserts. Mood lighting and romantic music is included, and amateur potters are welcome! Space is limited, so reserve your spot today.
CLICK THE IMAGE FOR THE NORTHERN CLAY CENTER SITE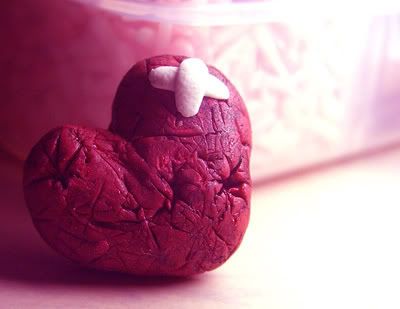 THE RABBIT SHOW
@ Bryant Lake Bowl Theater
Bryant & Lake St.
Minneapolis
7pm (6pm doors) / $6-$10 (pay what you can)
The Third Rabbit Dance Ensemble presents a multi-disciplinary admiration of all things LOVE. Eight prominent Twin Cities performing couples treat this endless subject with wit and grace, while appealing to a wide range of ages and styles.
CLICK THE IMAGE FOR THE BLB SITE