THE ENDLESS PARTY
Despite the sheer exhaustion that lingers over the l'étoile staff post-fashion week, the show must go on! And go on it does with a busy weekend that's majorly heavy on the awesome -- we can't help but perk up! Thursday alone is jam packed with enough cool events to convince us it's Friday, while Friday and Saturday, of course, hold their own in the fun department. We're especially giddy this week, however, as we've scored a coveted spot on the Metro 100 List -- a roster of the 100 coolest things in the Twin Cities according to Metro Mag. We've also received a nod to our Editor in Chief in Minnesota Monthly's "Best of 2009" issue. We feel so fancy! Click
HERE
to read all about it.
xo-l'étoile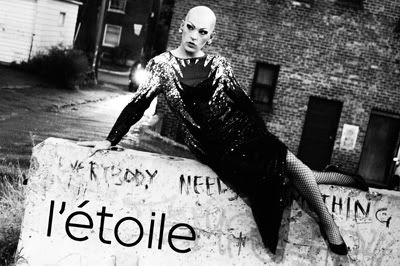 THIS PAST WEEK ON L'ETOILE:
Check out numerous recaps of MNFashion Week by our diligent and tireless fashion editor, Jahna Peloquin,
HERE
,
HERE
,
HERE
and
HERE
. And mini one from Kate
HERE
.
See MNFashion Week photos by our staff photog, Stephen Stephens
HERE
.
Peep Rob Callahan's recap of the Upper Midwest Emmys
HERE
.
Read Kate Iverson's interview with
Nobody
writer/director Rob Perez
HERE
.
Check back later for more recaps and images from our Styling Challenge at Charmed Life!
THURSDAY OCTOBER 1ST
Metro 100 Party
@ 13th Avenue & University
Northeast Minneapolis
6­-9pm / $40
Celebrating the release of their annual Metro 100 issue (in which we're included!) focusing on the cities' best food, art, and fashion, Metro Magazine is hosting a fall block party like none other at the exciting cultural hub spanning 2 blocks on 13th Avenue in Northeast. There's a critical mass of artistic awesomeness happening in this area, and Metro invites you all down to party with the galleries and merchants on the hottest block in town, along with epic local rockers Solid Gold no less! Sample delicious fare from the Modern Café and Anchor Fish & Chips (which will finally be opening this weekend, yay!) Indulge in beer and martini samples, hit up Shuga Records for an all day musical affair celebrating the opening of their new stage, and catch a special mini-performance of the Ritz Theater's Valley of the Dolls. They'll even give you a map to explore the neighborhood. See you there!
CLICK THE IMAGE FOR THE METRO MAG SITE
THURSDAY OCTOBER 1ST
Pretty Little Houses: Joynoelle Runway Show
@ Gallery 13
811 LaSalle Ave
Minneapolis
7pm/$35 general admission/$100 VIP
Designer Joy Teiken hosts this fashion, dance and art event showing off her Spring 2010 ready-to-wear and bridal collections. Get there by 8pm to see the fashion show. The art show is curated by Gallery 13, munchies are provided by Cocoa & Fig, drinks by Crispin and dance entertainment is courtesy The Minnesota Schubert Center, which is also benefiting from the proceeds of this event. A little something for everyone.
CLICK THE IMAGE FOR THE JOYNOELLE SITE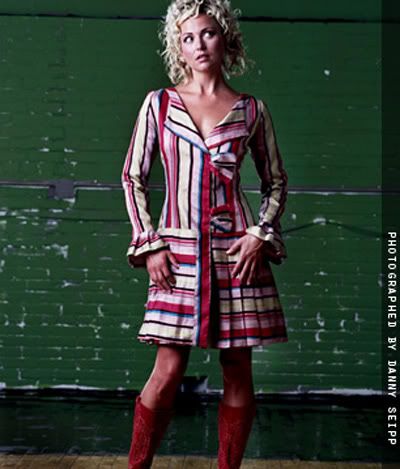 THURSDAY OCTOBER 1ST
Poster Mart/Died Young, Stayed Pretty
@ Walker Art Center
1750 Hennepin Ave
Minneapolis
5pm-9pm/free
The Walker does a great job of tying in the local scene with their special events. To accompany
Sound Unseen's
presentation of
Died Young, Stayed Pretty
, a documentary about underground poster culture, the Walker hosts local rock poster collectives Flora Fauna and Spy Print Lab. Minneapolis native and
Village Voice
cartoonist Ward Sutton pieces are on display and up for grabs. Bring your pocketbook, buy some prints, and after the film, bring them to the after party at the Kitty Cat Klub to show off to your jealous friends.
THURSDAY OCTOBER 1ST
Nobody: World Premiere
@ State Theater
824 Hennepin Ave.
Minneapolis
7:30 pm/ $16.50-26.50 general, $10 student rush tickets, $86.50 VIP
Us MPLS peeps love (and I mean L-O-V-E) our city. And we go even wilder when we seen its beautiful turf on the big screen. So, it's no wonder that the premiere of the latest comedy from screenwriter Rob Perez (
40 Days and 40 Nights
) is just cause for rolling out the red carpet. The film – shot on location in good ol' MN – follows the befuddled sculptor/geeky hot-stuff protagonist, Lindeman (Sam Rosen) on his comedic quest for a catalyst of inspiration. On his journey, Lindeman tries his luck at the city's goth, gay, vegan and intellectual scenes, and we can't wait to see what local digs Perez threw in the film.
Nobody
's killer indie soundtrack features new music from Ryan Miller of Guster, and tracks from The Silver Seas, Fruit Bats and Tokyo Police Club to keep audiences' heads bobbing along. Plus, we hear Rob Perez, Ryan Miller, and MPLS-grown actors Josh Hartnett (the film's exec. producer) and Sam Rosen, are all expected to be in attendance for the premiere!
Bonus:
A limited # of VIP tickets are available which include premiere VIP seating, a movie poster signed by writer/director and an after-party at Envy with drink and hors d'oeuvres (must be 21+).
Read Kate Iverson's interview with Rob Perez
HERE
.
THURSDAY OCTOBER 1ST
Project Runway Weekly Screenings
@ Hell's Kitchen
80 S. 9th Street
Downtown Minneapolis
8-9pm Fashion Trivia with l'étoile
9-10pm Project Runway
10-11pm Models of the Runway
Come cheer on our hometown boy Christopher every Thursday at Hell's Kitchen -- Ra'mon has been auf'ed but we've got high hopes for Straub! Put on something snazzy and join us for weekly screenings of Project Runway, sponsored by l'étoile and Metro Mag! Show up early from 6-8pm for live music, drink specials and the full dinner menu, then play fashion trivia with Kate and Beth from l'étoile, who will be giving away sweet prizes including a $50 bar tab every week. From 9-11pm settle in and watch back to back eps of
Project Runway
and spin off show,
Models of the Runway
, live on Hell's big screen. Enjoy drink specials, fashionable revelry, and damn good food at Hell's Kitchen every Thursday with us! Parking: $5 parking in adjacent lot, or metered street parking.
Bonus:
Christopher and/or Ra'mon will be joining us from time to time!
CLICK THE IMAGE FOR THE FACEBOOK EVENT
THURSDAY OCTOBER 1ST
If I Can't Dance, It's Not My Revolution!
@ Bedlam Theatre
1501 S. 6th St.
Minneapolis
10:30pm-2am/$10-15
l'étoile's favorite radical bookstore needs your help! Arise! Bookstore Collective is a few years away from owning their building, but are having a little trouble paying their rent until then. Not just a bookstore, Arise! houses Women's Prison Book Project, a library, and a community space for public events. Bands Hot Tony and Tender Meat start the disco dance party to get your cash flowing in their direction. Show up and spill your money out to let them know we love their garden-y backyard parties, their quirky events with cupcakes, their vast zine collection and their no-boss havin' resource center. In the spirit of Emma Goldman, dance your pants off!
CLICK THE IMAGE FOR THE FACEBOOK EVENT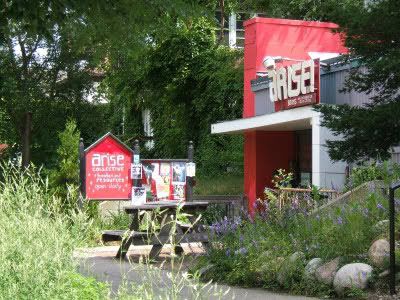 THURSDAY OCT 1ST-FRIDAY OCT 3RD
Tapes n' Tapes Minneapolis Tour
10/1 7th Street Entry
with Mystery Palace and Lookbook
10/2 Music Box Theater (acoustic show)
with Jeremy Messersmith and The Owls
10/3 Turf Club
with Chooglin' and Red Pens
9pm / 21+ / $10
If you still haven't seen em, Minneapolis' quintessential indie darlings
Tapes n' Tapes
are going on a 3-night tour of the TC - the last local shows of the year before the boys start recording their new record. Putting on an especially exuberant show, Tapes never fail to deafen the room with their Pixies-esque floor stompers, fidgety hooks and galvanizing rhythms. Rocking the small stages they got their start on, Tapes will take a turn at the Turf, the Entry, and a special acoustic show at the brand new Music Box Theater.
Here's a
special sneak peek
of one if the brand new songs and a taste of
what the acoustic show will sound like.
The ever-thoughtful Tapes crew have also
thrown together a mixtape
of some of their fave local bands for free download just for you!
Bonus points if you can name the sassy l'étoile pal "Insistor" is about!
FRIDAY ART PICK: XAVIER TAVERA: FARSAS

While this amazing at the exhibit at the Weisman has yet to have it's own opening reception (we're rallying to make that happen) we simply must insist that you go check it out. Xavier Tavera is one of Minnesota's finest portrait photographers whose latest exhibition features three bodies of work in a stunning series illuminating self-identity. Tavera's work always moves us; it's brooding, moody, festive, touching and visually brilliant all at the same time. Go see this exhibit now! l'étoile hearts Tavera!
CLICK THE IMAGE FOR THE WEISMAN SITE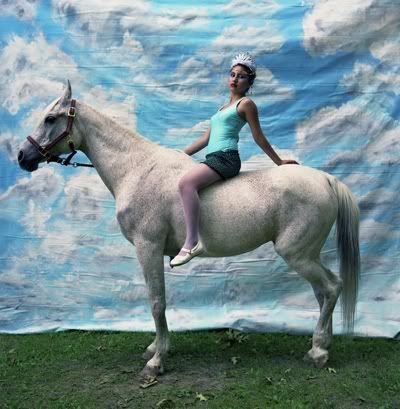 FRIDAY OCTOBER 2ND (THROUGH SATURDAY)
Burlesque of North America Factory Sale
@ First Amendment
1101 Stinson Blvd
Minneapolis
Friday 3-8pm / Saturday 12-5pm / Free
Out with the old, in with the new. Rare and classic posters, stickers, T-shirts, CDs and vinyl, all lovingly designed and silk-screened by our pals at Burlesque of North America are on sale at rock-bottom prices to make way for the 2010 models. Stop by their sweet Stinson studio and pick up that poster you've had your eye on or that t-shirt that's been calling your name. Get 'em while they're hot!
CLICK FOR THIS ART EVENT AND MORE AT MPLSART.COM
FRIDAY OCTOBER 2ND
Art for Choice
@ W hotel
821 Marquette Ave
Minneapolis
6:30pm-9:30pm/$25 pre-sale or $35 at the door
Thanks to local artists for making this the sixth year of this event to raise money for Pro-Choice Resources, who provide women and youth with sexual health information and services. If that's not reason to start bidding on artwork at fraction of the original value, we don't know what is. Amy Rice, Jennifer Davis, Tara Costello, Nick Harper, Alec Soth, Chris Mars, and about a million other artists donated their works for you to fight over, all in the name of a good cause. DJs Eros and TK spin until the '70s and '80s cover band Bellebottom gets the crowd grooving.
CLICK THE IMAGE FOR THE ART FOR CHOICE SITE
FRIDAY OCTOBER 2ND
Sound Unseen + Vision Models Mixer
@ Vision Models Studio
25 N. 4th St. Suite 501
Downtown Minneapolis
8 pm-midnight/ $3
The Sound Unseen's encompassing culture festival already covers film, art AND music, so why not throw in fashion? Tonight's social mixer is a true eclectic fete where film buffs, fashionistas, and music & art lovers alike can brush talented shoulders in artsy hobnobbing. Groove to hot electro tracks from DJ Real Talk Radio and guests, while enjoying specials on beer and wine and tasty appetizers from Tsunami sushi.
RSVP to
soundunseen10@gmail.com
to secure your spot on ze list!
For even more Sound Unseen events click below!
CLICK THE IMAGE FOR THE SOUND UNSEEN SITE
FRIDAY OCTOBER 2ND
Pierced Arrows
@ Turf Club
1601 University Ave
St. Paul
8pm / 21+ / $7
Dead Moon might not be around anymore, but we can at least see Fred and Toody Cole in their most recent incarnation. Total rock and roll with an edge of sweetness, this long-time rock couple found a drummer and continued the amazingness. Fred has been doing his thing since the '60s, so prepare to see a professional at work.
CLICK THE IMAGE FOR THE PIERCED ARROWS SITE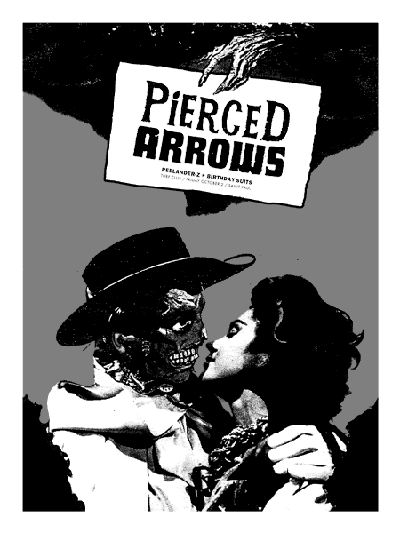 FRIDAY OCTOBER 2ND (EVERY FRIDAY IN OCTOBER)
Survivors of the Undead Plague
@ Brave New Workshop
2605 Hennepin Ave S
Minneapolis
10:30pm / $10
Fake guns! Hilarious creepiness! All month! Ahhhh! Really though, are you prepared in the event of a zombie attack? What about a zombie apocalypse? These educational survival scenarios will give you tips and pointers on what seems to be getting closer every day -- a zombie takeover. A double billing with Creature Feature, who improvise a monster film! Get down there this month — it's a no-brainer. Runs every Friday in October.
CLICK THE IMAGE FOR THE FACEBOOK EVENT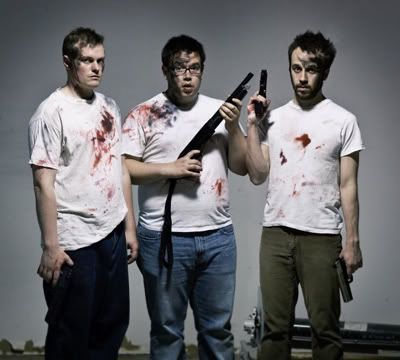 FRIDAY OCTOBER 2ND

Get Cryphy
@ First Avenue VIP Room
701 1st Ave N
Minnneapolis
10pm / $3 / 18+
It is very important that you go to First Avenue's Very Important Person Room tonight. Why? Because Plain Ole Bill, Mike 2600, Wezzy F. Baby (Winship), Jimmy 2 Times and Prof will be there, duh! Sweat your lights out this evenin' while dancing to the Cryphaholics special blend of electro, hip hop, Miami bass and a whole lot more. We're pretty sure you'll go insane with dancing pleasure with these boys!
Click here for the Facebook event!
FRIDAY OCTOBER 2ND
Future Classic: Mike Huckaby
@ Secret Location
Minneapolis
sign up for info/location
HERE
The Hush crew brings us another all night, secret location dance party -- this time featuring Detroit's deep house master Mike Huckaby (Not to be confused with right-wing nutjob politician Mike Huckabee). Jams will be brought and dancing until the wee hours will ensue with additional beats provided by birthday boy Daniel Paul aka Ghetto and the legendary DVS1. Max capacity at this secret spot is 250 -- so get there early to secure your entry.
CLICK THE IMAGE FOR THE HUSH SITE
COOL LINK: POSTER CHILD PRINTS
l'étoile loves PCP! No, silly, not the controlled substance (why, what have you heard?), the L.A. based collective, Poster Child Prints! Keeping with our rampant poster art theme this week, this online mecca offers exclusive screenprints designed by rising and established artists -- providing you with a wonderful opportunity to beef up your art print collection in an eclectic range of styles at reasonable prices. A great resource for both the novice art collector and the enthusiastic aficionado, the PCP artists' roster includes legendary artist David Weidman (the illustrator behind the Mr. Magoo cartoon), Dalek, FriendsWithYou, Joshua Petker (love him!), Mike Giant, Mark Mothersbaugh and many more. Each limited edition print is personally signed and numbered by the artist making it that much more awesome. Get your order on now!
CLICK THE IMAGE FOR THE PCP SITE
"Sugarwater" by Joshua Petker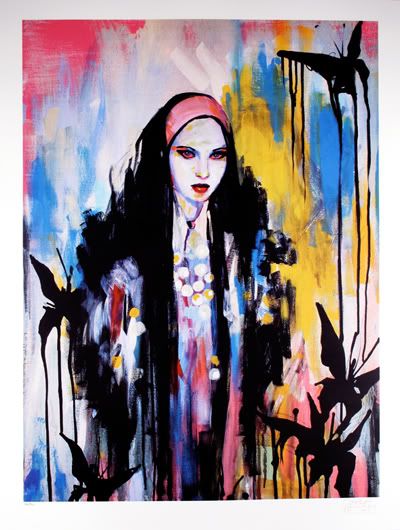 SATURDAY OCTOBER 3RD
Renegade Book Sale
@ Northrup King Building
1500 Jackson Street NE
#350
Minneapolis
1pm-7pm / Free
This ain't yo momma's book sale, that's for sure. Hosted by the ever-cool Paul D. Dickenson (punk poet, musician, and scene starter -- re: Speedboat Gallery circa 1993) this literary extravaganza will be brimming with tomes of the most edgy variety. Snap up sweet deals on art books, fiction, philosophy, poetry and more, plus CDs, videos, DVDs and LPs priced at $2 or less. Stock up on hip smarty-pants fodder at the NKB today!
CLICK THE IMAGE FOR THE FACEBOOK EVENT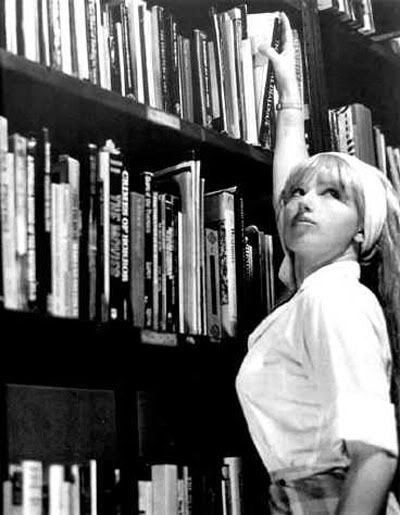 SATURDAY OCTOBER 3RD
Wing Young Huie's Salon:
2009 Group Photography Exhibition
@ Wing Young Huie's Gallery & Studio
2525 Franklin Ave. S.
Minneapolis
6-9 pm / free
When Wing Young Huie isn't busy taking award-winning photographs of urban landscapes, he's mentoring local students of varied ages, genders and backgrounds. Tonight, join Huie as he opens the doors to his private South Minneapolis studio for an opening reception with 100+ emerging artists that this master has taken under his "wing."
CLICK FOR THIS ART EVENT AND MORE AT MPLSART.COM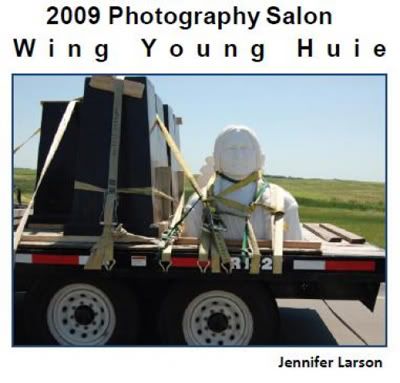 SATURDAY OCTOBER 3RD
Contagious
@ Northrup King Building
1500 Jackson Street NE
#145
Northeast Minneapolis
7-10pm / Free
The Northrup King Building is on fire today! Book sales and art shows abound, and throwing their hats into the mix come some of our favorite artistic gals. Join local lovelies Tara Costello, Amy Rice and Jennifer Davis for this one-night-only exhibit of their pretty, pretty work. Definitely girl-centric, the creative creations of these three artists are quirky, sweet, tough and feminine all at the same time -- and most definitely contagious!
CLICK FOR THIS ART EVENT AND MORE AT MPLSART.COM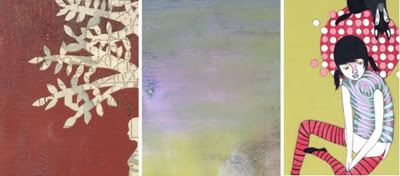 SATURDAY OCTOBER 3RD
Tectonic/Tapolia/Lahr
@
Sellout Gallery
Northrup King Building
1500 Jackson St. NE, Studio 456
Minneapolis
6pm-9pm / Free
Sellout Gallery knows good things come in threes -- their shows are always a triumvirate of talent. This month, Bruce Tapola shows paintings and sculpture exploring the meaning of images after their original context is removed. Tectonic Industries' Danish artist Lars Boye Jerlach and Brit Helen Stringfellow play with modern myths and belief systems of popular culture in their mixed-media installations. and Jason Lahr's paintings, drawings and installations merge text with appropriated images, focusing on popular culture, film theory and fiction. Neato! Runs through October 24.
CLICK FOR THIS ART EVENT AND MORE AT MPLSART.COM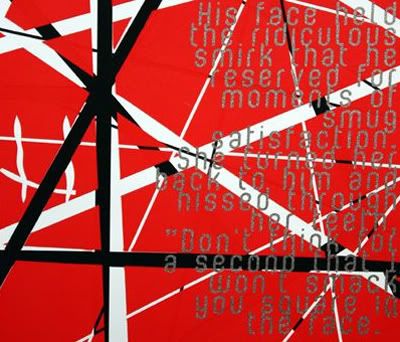 SATURDAY OCTOBER 3RD
The Roaring '20s Party
@ Jungle Red Salon
1362 LaSalle Ave
Minneapolis
7-11pm / $5
Throw on your hottest flapper garb and Lindy Hop along to musical troupe Jazz Dudes while munching on apps by Solera at Jungle Red Salon and Gallery's party celebrating legendary decade the Roaring '20s. Lili's Burlesque will give a special performance, and you'll also have a chance to meet and greet Uptown city council candidate,
Thriftyhipster.com
's Matthew Dowgwillo, who definitely has the l'étoile endorsement!
CLICK THE IMAGE FOR THE JUNGLE RED SITE
SATURDAY OCTOBER 3RD
Lookbook CD Release Party
@ Kitty Cat Klub
14th & 4th
Dinkytown
9 p.m. / 21+ / $5
Twin Cities electro darlings, Lookbook, definitely have something to celebrate! Their long-awaited new album will be released for public consumption (and obsession) this very evening at the Kitty Cat Klub. Not only will we be privy to a live performance of the synthtastically moody gorgeousness that the duo is known for, but we'll get to lay eyes on a brand spankin' new music video premiere as well. If we know Lookbook fans (and we know more than a few) this night will find many a starry-eyed lovely dancing their hearts out to the lush and melodic stylings of one of the best bands in town -- and loving every minute of it. Locals Zoo Animal, Shahs, and DJ Skullbuster kick things off.
BONUS:
New Lookbook t-shirts!
CLICK THE IMAGE FOR THE LOOKBOOK MYSPACE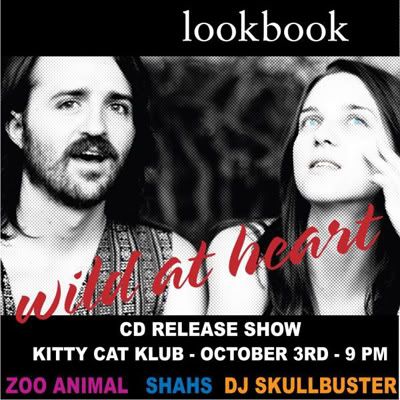 SUNDAY MUSIC PICK: WASHED OUT
Washed Out is the one-man dream-pop project from Ernest Greene, who crafts impossibly gorgeous pop that mixes up woozy synthesizers, droney shoegaze textures and funky, sometimes danceable beats, evoking Frenchies M83. For the most part, it's almost impossible to understand what Greene is singing about, enticing his audience to use their imaginations. With only one 12" and one cassette under his belt, Washed Out is quickly garnering all kinds of buzz - Husker Du's Bob Mould counts himself a big fan, and so do we!
CLICK THE IMAGE FOR THE WASHED OUT MYSPACE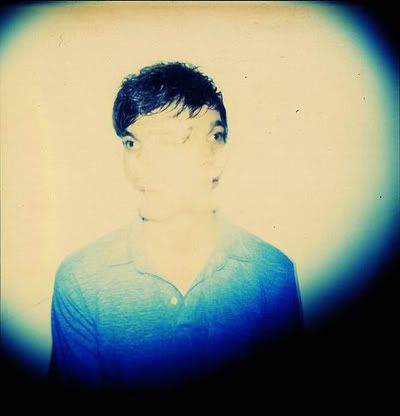 TUESDAY OCTOBER 6TH
JagerCon: Sci-Fi Tuesdays
@ Clubhouse Jager
923 Washington Avenue N.
Minneapolis
Every Tuesday
10 p.m. / 21+ / Free
Join hosts Kate Iverson (l'étoile magazine, Secrets of the City) and Beth Hammarlund (l'étoile magazine, A Tiny Machine) every Tuesday Night for JagerCon! JagerCon is a weekly sci-fi party featuring screenings of classic nerdy movies and television shows -- topped off with 2-4-1 cocktails all night served by Star Captain Paul!
Mingle with like-minded sci-fi geeks, discuss D&D strategies, and use that Captain Picard impression you've been perfecting to pick up chicks at the bar. Snort-laugh the night away while bragging about your MMORPG addiction and enjoy a cozy, nerd-friendly environment.
Upcoming Events:
NEW SCHEDULE ANNOUNCED!
Oct 6th: They Live
Oct 13th: Planet of the Apes
Oct 20th: Communion
Oct 27th: Jason X: Jason in Outerspace
Nov 3rd: Westworld
Nov 10th: Cocoon
Nov 17th: Class of Nuke Em' High
Nov 24th: Legend
This week's flick is THEY LIVE!
GUEST BLOGGER: A TINY MACHINE
Beth Hammarlund recaps fashion week and really needs a nap.
I need a nap
MNfashion week came to a close this weekend after having one of its most successful and engaging weeks to date. Like many others, I am completely exhausted, and am fantasizing about spending this evening wrapped up in a blanket, drinking tea, and preparing myself for the cold months ahead.
CLICK THE IMAGE FOR THE TINY MACHINE BLOG
GUEST BLOGGER: LE PETIT CONNAISSEUR
We are always amazed by the energy of our fashion editor, Jahna Peloquin. Check out her weekly fashion roundup on her blog, Le Petit Connaisseur de la Mode!
Local Fashion Round Up 9.28
With MNfashion Week and New York Fashion Week behind us and a surprise elimination of a local from Project Runway, there is a ton of local fashion news in this edition. This past MNfashion Week was quite possibly the biggest and baddest (in a cool, vintage MJ kind of way) yet!
CLICK THE IMAGE FOR THE LE PETIT BLOG
Image by Kara Nesvig/MN Daily
Editor in Chief: Kate Iverson
Contributing Writers: Lacey Prpic Hedtke, Robyn Lewis, Juleana Enright, Rob Callahan, Kate Iverson, Beth Hammarlund, Jahna Peloquin