WEEKEND WARRIOR
Suit up party people! This weekend holds an eclectic barrage of so many art, music, fashion and film events that you'll need the organizational skills of a champion to keep them all straight. Our suggestion? Make an itinerary and stick to your guns - you'll need to arm yourself with the proper knowledge to navigate this one, so make your party plans early. We hope to see you out and about!
xo-l'étoile
Photo by Eric Eul for l'étoile agency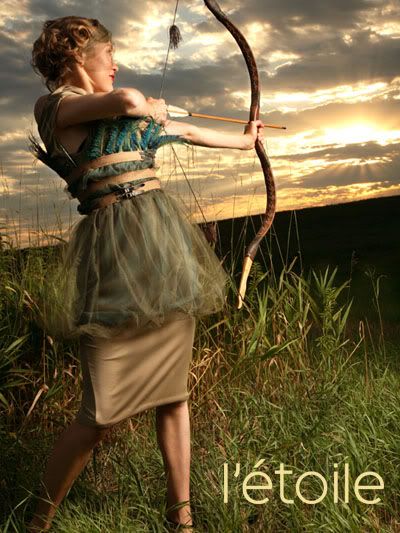 THURSDAY OCTOBER 23RD
Minneatures by Plasticgod (Closing Weekend)
@ SooVAC Toomer Gallery
2640 Lyndale Ave S
Minneapolis
Thurs 12-8, Fri 10-6, Sat 10-4 & Sun 12-4 / Free
Okay, this is serious. You have T-minus four days to catch the
Minneatures
show at the SooVAC's Toomer Gallery! Hundreds of Lego-inspired limited-edition digital prints on mini canvases have popped up in the gallery, hoping you'll figure out which pop icon they represent. Los Angeles-based artist Plasticgod is the mastermind behind these celeb and political figure pop culture musings. The John Vogt show is also closing in the main gallery, so hurry!
CLICK THE IMAGE FOR THE SOOVAC SITE
THURSDAY OCTOBER 23RD
Hell's Kitchen Re-Opening Party
@ Hell's Kitchen (New Location)
Metro Building
80 S. 9th Street
Downtown Minneapolis
4:30-8pm / Free
Go to Hell tonight as this Minneapolis fave re-opens its doors in a new location, just a short jaunt away from its old spot! Sample tasty (and complimentary) appetizers, champagne and bloody marys ala Hell's Kitchen, and be entertained by a lively musical cabaret. Located on the lower level of the Metro Building, this aptly underground restaurant still maintains its standard of deliciousness and even one-ups it with the addition of one of our favorite fashion designers,
Katy Gerdes
, on pastry chef duty! And if you know Katy, you know she's as sweet as sugar, so it makes perfect sense!
CLICK THE IMAGE FOR THE HELL'S KITCHEN SITE
THURSDAY OCTOBER 23RD
20 Years of Cinema Lounge
@ Minnesota History Center
345 Kellogg Blvd
St. Paul
7pm / Free
For 20 years, IFP's Cinema Lounge has been showcasing short films from local and independent filmmakers. Mixed with anything from narratives to animation to music videos, these films have celebrated the energy of the underground arts in Minnesota. Tonight, in honor of their 20th anniversary, Cinema Lounge presents the "best of" viewer voted faves. These shorts epitomize the spirit of independent film culture and display the talent of MN filmmakers. And with top attended films like
Beverly Hills Chihuahua
in Hollywood today, it's a refreshing relief to know that thoughtful indie films are still revered and enjoyed. LoTo Life Cafe will host an after-party with drink specials, a cash bar and free appetizers. Theater seating is limited so get there first!
CLICK THE IMAGE FOR THE IFP SITE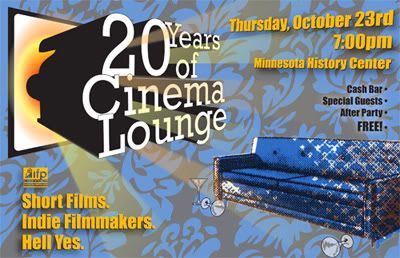 THURSDAY OCTOBER 23RD
Legendary pink dots
@ Varsity Theater
1308 4th St Se
Dinkytown
9pm / 21+ / $15
It's been over a quarter century since these artsy London freaks got together to make extra-terrestrial pop that wavers between dark psychedelia and childlike dreamscapes - inspiring everyone from the Flaming Lips to LCD Soundsystem. The Legendary Pink Dots' crusade of crazy will march upon the Varsity Theater this Thursday night for an assuredly wacky affair, perfectly timed for Halloween hijinx.
CLICK THE IMAGE FOR THE LPD MYSPACE
THURSDAY OCTOBER 23RD
Sound Unseen Festival
@ Various Locations
Minneapolis
Times Vary / $8 per screening or $55 Festival Pass
The MPLS-based Sound Unseen festival, proudly joins music and film junkies alike in artistic matrimony. This evening at 7pm, the week long festival kicks off with an opening night bash in the Riverview Theater's lobby featuring the 60's pop vibe of local folk musician Meg Ashling. Following the performance, director Peter Rosen presents his film
Garrison Keillor: The Man on the Radio in the Red Shoes
, a non-traditional biographical look into the life of local humorist and radio personality, Keillor. After the film, the party continues with the "lo-fi bedroom rock" of Ballast. This year's festival highlights bands Sonic Youth, Sigur Ros and Low to name just a few. For a more extensive film schedule, a list of accompanying parties, and to purchase tickets check out the link below.
CLICK THE IMAGE FOR THE SOUND UNSEEN SITE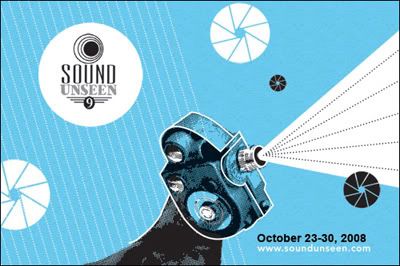 FRIDAY ART PICK: ELEANOR HARDWICK
Oh, if only we hadn't wasted our youth sitting in social studies class...or smoking grass under the bleachers. Had we been more productive, we could have done a tenth of what photographer Eleanor Hardwick has accomplished at the tender age of 16! Reminiscent of Francesca Woodman's haunted-ness, with a touch of vintage 1960's appeal, Hardwick is on top of her game. She's still figuring out college, and we're still figuring out how she got so good, so early.
CLICK THE IMAGE FOR THE ELEANOR HARDWICK SITE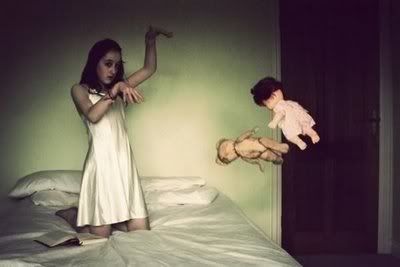 FRIDAY OCTOBER 24TH
Nicholas Blechman Lecture
@ MCAD
Auditorium 150
2501 Stevens Ave
Minneapolis
1pm / Free
Attention New York Times addicts! The art director of the New York Times Book Review is stopping by MCAD to discuss his publication
Nozone
, and its transition from underground zine to the graphic political tome it is today. You should be aware of the future according to Blechman's prophesies: doomsdays, conspiracies, Ice ages, and revolutions. Remember, knowing is half the battle. Presented in conjunction with AIGA Minnesota, and The UnConvention.
CLICK THE IMAGE FOR THE MCAD SITE

FRIDAY OCTOBER 24TH (THROUGH SATURDAY)
Open Casket
@ Casket Arts Building
681 17th Ave NE (@ Jefferson)
Northeast Minneapolis
5pm-9pm / Free
Wanna play charades? Casket..Halloween..oh, the Casket Arts Building is having an open casket! This weekend, the Casket will be open for an autumn studio crawl. You know it's fall now that Scott Seekins has turned to black formal wear, and you'll have the perfect chance to rue the turning of the seasons/suits at this opening! Through Saturday, October 25th.
CLICK THE IMAGE FOR THE CASKET ARTS SITE
Art by Scott Seekins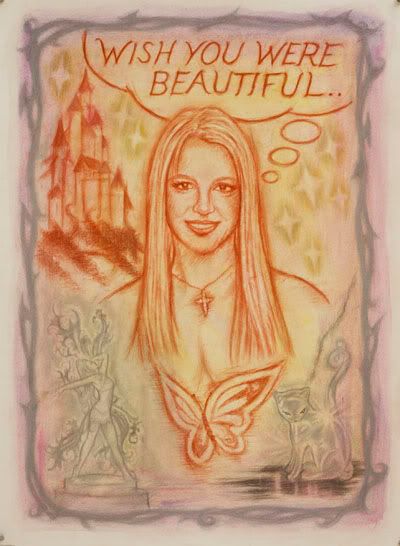 FRIDAY OCTOBER 24TH
GONZO: The Life and Work of Dr. Hunter S. Thompson
@ Oak St. Cinema
309 Oak St. SE
Minneapolis
7pm / $5-$8
Sex, drugs and liquor is what made Hunter S. Thompson's world go 'round. Focusing on a ten-year stretch of the good doctor's journalistic career, Johnny Depp narrates this documentary featuring unseen home movies, audio and manuscripts. Toss in some Hell's Angels, political life, and the writing of
Fear and Loathing in Las Vegas
, and you've got a thriller. Through October 29th.
CLICK THE IMAGE FOR MORE INFO
FRIDAY OCTOBER 24TH
OPM Opening
OPM Boutique
@ 3700 Grand Way (@ Excelsior)
St. Louis Park
7pm / Free
The Twin Cities can never have enough luxury boutiques. This time St. Louis Park is the lucky winner of OPM, the newest women's designer haven. Join them for their grand opening and enjoy 20% off shopping, a fashion show at 8pm, and a free goodie bag. And really, another chance to find
Rox Jewelry
is reason enough for a shopping expedition to OPM.
CLICK THE IMAGE FOR THE OPM SITE
Jewelry by Rox
FRIDAY OCTOBER 24TH
Sound Unseen: Music at the Back Room
@ The Back Room
509 1st Ave. N.E. (next to the Red Stag)
Minneapolis
8pm / 21+ / $5
To celebrate the screening of
Sigur Rós: Heima
, Sound Unseen presents an evening of music primarily influenced by the sounds of the band itself. Located in the sweet space next door to the Red Stag Supper Club, Sika, A Whisper in the Noise, and DJ A-ray will gratify local music junkies with lush, atmospheric noise, and Schell's will be flowin' on the cheap.
CLICK THE IMAGE FOR THE SOUND UNSEEN SITE
FRIDAY OCTOBER 24TH
Mark Mallman
@ The Turf Club
1601 University Ave W
St Paul
9pm / 21+ / $6
Mr. Serious is back, continuing his reputation for theatrical live performances incorporating his infamously brazen piano-humping antics and mid-70's schmaltz. We give you our guarantee that this amazing local music showcase featuring Mystery Palace and
City Pages
Picked-to-Click winners Gospel Gossip will be the highlight of your weekend.
CLICK THE IMAGE FOR THE MARK MALLMAN SITE
FRIDAY OCTOBER 24TH
Diplo
@ First Avenue
701 First Ave
Minneapolis
9pm / 18+ / $15
Celebrated club rocker Diplo (the production genius behind M.I.A. and Santogold) showcases his "mad decent" skills at this massive party in First Avenue's mainroom. Twisting through reggae, hip-hop, and 80s pop, he will undoubtedly have you proclaiming, "Damn, that DJ made my day." Featuring sets by the Moongoons, Abe Vigoda, Telepathe and oh-so much more.
BONUS:
l'étoile fave Mike the 2600 King takes on Bitch Ass Darius in the VIP room for even more romping on the dance floor.
CLICK THE IMAGE FOR THE DIPLO MYSPACE
Photo by Digital Crush 2007
FRIDAY OCTOBER 24TH
The Millionth Word
@ Hexagon
2600 27th Ave S
Minneapolis
9pm / 21+ / Free
Celebrating the release of their self-titled debut EP, ex-Swiss Army and Koalas rockstars Millionth Word will shred the stage with their hands-in-the-air anthems and punk stylings at the Hexagon, along with God Damn Doo Wop Band and Double Bird. Best of all, its zero dollars! How punk is that?
CLICK THE IMAGE FOR THE MILLIONTH WORD SITE
Photo by Jeff
FRIDAY OCTOBER 24TH
Shelter
@ The Loft
711 Hennepin Ave S.
Minneapolis
10pm-2am / 18+/ $5
Four stories above Bar Fly there is a nightclub "without the gimmick" focused on the music and not the image. With a sound system of almost 20,000 watts of power and one DJ pounding out electronic beats for a four hour set, Shelter holds down MPLS's techno, house and minimal scene every Friday. Featuring just one DJ allows the audience to experience the personal vision of one musician, digging deep into their sonic strata. This week's dance night showcases the skills veteran DJ and Hush Productions establisher, Zak K. aka DVS1. A full bar, a rooftop patio, all night dancing, and haunting live art by artist Swooper make this event anything but "sheltered."
CLICK THE IMAGE FOR THE SHELTER MYSPACE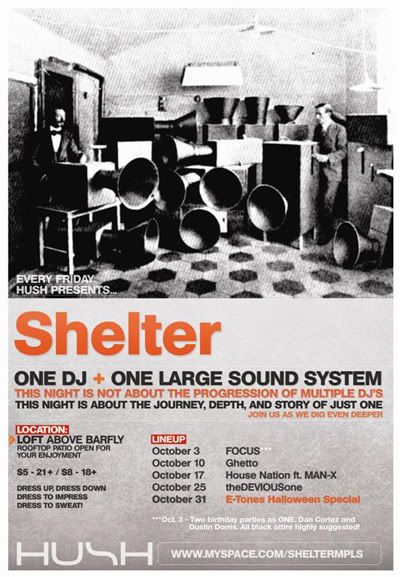 COOL LINK: YOUR FACE BLOG
Ah, the blog...such an all-inclusive mode of anonymity and literary freedom. With a swift jab of a key anyone can speak their mind. Becoming just as popular as magazines and easier than diaries, the effect the admission of the blog has had on the literary world is irrefutable. But with so many blogs to choose from and so many others that slide under the radar, bloggers have to wonder: "Is anyone reading mine? And if so who?" One blogger and illustrator, dissatisfied in believing real people don't read blogs, challenged his readers to renounce their anonymity and reveal their identities. Readers send a photo (face included) to Damien Weighill - the blog's creator - to be immortalized in the form of a caricature drawing. Your Face is a posted display of those die-hard Weighill fans as illustrations, living proof of the diversity and reality of blog readers. This website is a testament to connection. United we blog!
This real person reads your blog.
CLICK THE IMAGE FOR THE YOUR FACE BLOG
SATURDAY OCTOBER 25TH
Free Ink Day of the Dead
@ Highpoint Center for Printmaking
2638 Lyndale Ave
Minneapolis
1pm-4pm / free
What better way to honor your ancestors on Dia de los Muertos than by making some art for them, using free ink and supplies? Artists Tina and Xavier Tavera host this annual art making day. Create a relief print, get some guidance from the artists and staff at Highpoint, and take home a few hand-made prints for your altar offerings.
CLICK FOR THIS ART EVENT AND MORE AT MPLSART.COM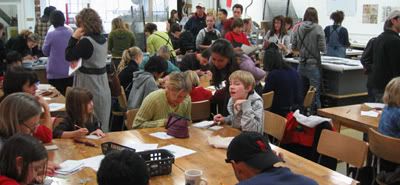 SATURDAY OCTOBER 25TH
No Surprises Art & Music Showcase
@ Nomad World Pub
501 Cedar Ave
Westbank
8pm / 21+
No Surprises, a new monthly music and art showcase presented by feisty music blog Lovelee Buttons, will make its debut Saturday at the Nomad World Pub with the goal of spotlighting the always expanding local community of experimental artists. The kickoff will feature performances by Nobot, Dearling Physiche, Tartufi (from San Francisco) and art by Triston Milton of the Art Institute of Minnesota.
Co-sponsored by l'étoile magazine of course!
CLICK THE IMAGE FOR THE LOVELEE BUTTONS SITE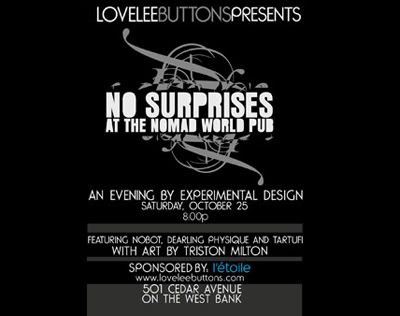 SATURDAY OCTOBER 25TH
Familiar Places
@
Umber Studios
3109 E. 42nd St.
Minneapolis
8pm / Free
Umber Studios welcomes you to experience the magnetic work of photographer Amy Aaron. Aaron's imagery has been described as "a mixture of bizarre settings and ephemeral - often unrecognizable - human forms." Using settings from the present familiar and those revisited from childhood, Aaron's work creates a sparse, mysterious world which gives the illusion of emerging from the print. Umber Studios is a non-commission art studio created by and for artists. If you haven't check out their beautiful space, now is your chance. Familiar Places runs through November 10th.
CLICK FOR THIS ART EVENT AND MORE AT MPLSART.COM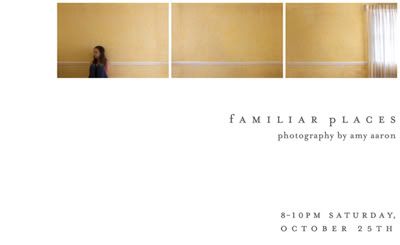 SATURDAY OCTOBER 25TH
Beyond Recognition 2: The Election Edition
@
First Amendment Arts
1101 Stinson Blvd
Minneapolis
7-10pm / Free
One artist's accident is another's treasure, or so appears to be the theme of Burlesque's 100+ test print collection show. From vision-worthy mistakes to test screens, witness the layered process of screen-printing firsthand. This opening reception show also features many adaptations from the Upper Playground Obama poster series. Burlesque DJs, including Wes Winship, will be providing the tunes.
CLICK FOR THIS ART EVENT AND MORE AT MPLSART.COM
SATURDAY OCTOBER 25TH
ART HERE: Graphic Novel Double Feature
@ MMAA
50 West Kellogg Blvd
Downtown St. Paul
7pm / $10
The Minnesota Museum of American Art keeps true to the theme of comics and animation in this Saturday night double-header film screening! Kick back in the spacious galleries of the MMAA, after taking a spin through their current Comic Book art show of course, and watch
Ghost World
and
American Splendor
- two cult classic films that are based on original graphic novels. Definitely a good reason to make the trek across the river, this date night-worthy film party will most assuredly score you some "cute" points!
CLICK THE IMAGE FOR THE MMAA SITE
SATURDAY SEPTEMBER 25TH
Wild Flower CD Release Party
@ 414 Soundbar
414 3rd Ave N
Minneapolis
8pm / $5
WildFlower knows how to make a debut — with DJs, fire dancing, tribal drumming, belly dancing, a light show, psychics, body painting - you name it. Tonight's music release party for her single, "Breathing," will unleash the mystical powers her music invokes. Magickal attire is required, so think along the lines of Lord of the Rings or the Princess Bride, and experience tribal fusion!
CLICK THE IMAGE FOR THE WILD FLOWER SITE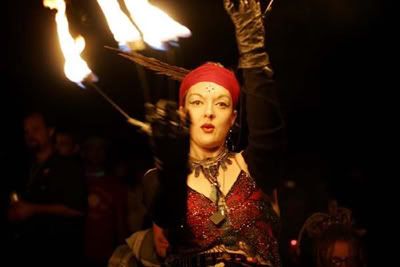 SATURDAY SEPTEMBER 25TH (WEEKENDS THROUGH NOV. 1ST)
Barebones FLEECED: You Reap What You Sow
@ Hidden Falls Park
1415 Mississippi River Blvd S.
St. Paul
7pm / free, encouraged donation
The moment everyone's been waiting for is here! There's at least one good reason we live in the Twin Cities, and that reason is Barebones. Bundle up, follow the winding path to Hidden Falls Park, and chance upon a pre-show vignette. You'll be led to hay bale seating and taken on a wild ride. This year's show is based on
Jason and the Argonauts
, so expect (real) fire-breathing bulls, giant puppets, a live orchestra and a seriously spooky time. Weekends through November 1st.
CLICK THE IMAGE FOR THE BAREBONES SITE
SATURDAY OCTOBER 25TH
Zombie Carnival
@ Stevens Square Center for the Arts
1905 3rd Ave S
Minneapolis
7pm-11pm / $3 suggested donation
The zombies from last week's pub crawl have hung their art on SSCA's walls, and invite you to indulge in some creepy carnival games, prizes for best zombie costumes, games, music, devilish gourmet treats and a Dead-Man's Punch. All your zombie clothes at the cleaners? No worries - they'll have undead makeovers, and you can even get your zombie caricature done. Lurch and stumble over the undead to support this zombie-friendly venue, and close this show in bloody style.
CLICK FOR THIS ART EVENT AND MORE AT MPLSART.COM

SATURDAY OCTOBER 25TH
Fashion Rendezvous
@ Accenture Tower
333 South 7th St.
Downtown Minneapolis
7pm-1am / $15 adv salon_e@hotmail.com, $20 door
Who doesn't love fall fashion? It's our favorite style season! And when you factor in that proceeds go to The Salvation Army Harbor Light Center, it's pretty much a win-win. Tonight's event will feature an runway show with fresh new fashions, wild hair styles and plenty of pizazz. We even received a call from Minneapolis art darlin'
Brant Kingman
informing us of his brand new collection of handmade vests that will be featured in the show - and if you know Mr. Kingman, you know to expect the unexpected, and a dazzling amount of extravagance to boot! Live music, dancing, and free drinks (while supplies last) courtesy of UV Vodka.
CLICK THE IMAGE FOR THE SALON E SITE
Broken Heart Vest by Brant Kingman

SATURDAY OCTOBER 25TH
Sound Unseen Aloft Party
@ Aloft Hotel
900 Washington Ave. S
Minneapolis
9pm–1am / Free
After giving your love to local band Low by taking in the screening
Low: You May Need a Murderer
at St. Anthony Main (part of the Sound Unseen festival), we guarantee you'll be longing to devour more local music. The chic and colorful reception space of Aloft Hotel (Remember our Fashion Weekend party last month?) invites you to a free, all-you-can handle after party packed with electronic beats and plenty of drinks. Dance-pop band The Battle Royale, the synth electro stylings of UltraChorus and old school jams from DJ Real Talk are just a tasty sample from the nights entertainment menu.
BONUS:
Browse through or buy vinyl records from Mr. John Kass, who will be on-hand throughout the night, slingin' his rad collection of wax.
CLICK THE IMAGE FOR THE SOUND UNSEEN SITE
SATURDAY OCTOBER 25TH
Attitude City
@ Clubhouse Jager
Washington Ave and 10th St.
Minneapolis
10pm / 21+ / Free
It's no secret that l'étoile hearts attitude! And these boys claim to hail from its city. Attitude City are the musical candy men of MPLS. At the height of a dance-punk craze, AC dares to bring back disco fever, with a collection of vinyl and lost tracks that even Gloria Gaynor would admire. To intensify the flavor of this week's Jager spot, Attitude City has flown in internationally-known Montreal DJ and AC co-founder, David Shaw. And if you're still on the fence about attending (although we're not sure how you could be) tonight AC heartthrob, Jeff Dubois will be celebrating his birthday and he needs your help to make it the best sloshy drunk birthday ever! Alternating between various levels of sobriety, Jeff, Dave and Karl will be rocking the turntables with sexy sounds bound to be stuck in your head until the next thrilling time. All this for no cover?! Well worth supporting!
FREE MIX ALERT:
Patience is so overrated so here's
a live mix of killer disco by David Shaw
to get you in the mood.
CLICK THE IMAGE FOR THE ATTITUDE CITY SITE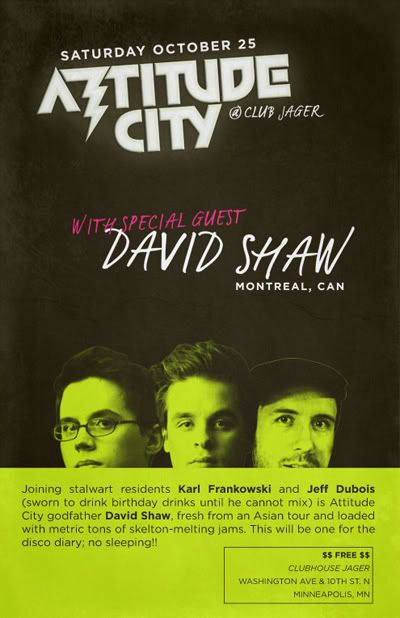 SUNDAY OCTOBER 26TH
Dance Band, Nancy Drew Crew & More
@ Pi Bar
2532 25th Ave S
Minneapolis
8pm / $5
Sundays are made for dancing! Radical hip hop trio Nancy Drew Crew will get you moving to stories of crafting and sticking it to the man. Beatrix Jar will spin crazy beats, while Dance Band makes no secret what their goal is: to get you to utilize Pi's huge dance floor. Can you handle it? With Ghost in the Water, Beatrix Jar, Dance Band.
CLICK THE IMAGE FOR THE NANCY DREW CREW SITE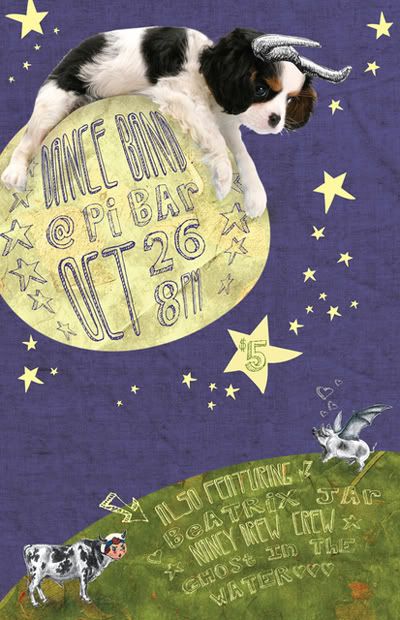 SUNDAY OCTOBER 26TH
Artist Industry Night
@ Red Stag Supper Club
509 1st Avenue NE
Northeast Minneapolis
9pm / 21+ / Free
We've found our official Sunday night kick-it spot! This chilled-out happy hour is the way to go if you're looking to wind down the hectic weekend in style. Get your network on with Northeast artists while enjoying the sweet sounds of Nikki Matteson, Rich Rue and friends and sippin' ridiculously cheap 2-4-1 specials on select wines, taps, and rail drinks. Last Sunday we not only made some new artsy friends, but we also paid only $2.75 for two glasses of good red wine. It's true!
BONUS HUMP DAY PARTY:
On
Wednesday, October 29th
l'étoile will be getting our Hump-day drink on with
Typoscura
and friends at the Red Stag after 10pm! See our Wednesday post for the deetz. Enter to win a $25 bar tab below and join us!

ENTER TO WIN A $25 BAR TAB:
l'étoile and the Red Stag are giving away multiple $25 Bar Tabs for Late Night Happy Hour at the Stag! E-mail
kate@letoilemagazine.com
with "RED STAG" in the subject line, along with your name and address to be entered to win! Restrictions: Bar tabs are only good after
10pm on Wednesdays or Thursdays
through the end of November! Gift cards will be mailed to winners.
LAST WEEK'S WINNERS:
Christopher J.
Jesse M.
Carrie F.
John A.
CLICK THE IMAGE FOR THE RED STAG SITE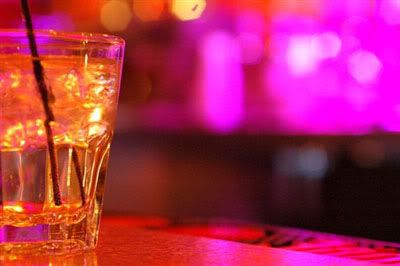 A TINY MACHINE MONDAY
Another post from our favorite Sci-Fi/Beauty Blogger and l'étoile cohort, A Tiny Machine. For more awesome posts check out
www.atinymachine.blogspot.com
The Music Man
Any die hard Buffy the Vampire Slayer fan knows that Anthony Stewart Head (Rupert Giles) has a fantastic voice. In the huge cult episode "Once More, With Feeling," the dapper Brit sings circles around his co-stars. And in the season four episode "Where the Wild Things Are," the Scoobies stumble upon Giles as he performs Pete Townshend's "Behind Blue Eyes" in the Sunnydale coffee shop. The stage-trained actor also tackled the role of Dr. Frank-n-Furter (made famous by Tim Curry) in the London revival of The Rocky Horror Show. Sadly, Head's featured role as a ballad soloist in Tim Burton's Sweeney Todd was significantly scaled back when filming was cut short do to the illness of Johnny Depp's daughter. However, I found cold comfort in his next project Repo! The Genetic Opera.
Unfortunately, I first heard of this indie musical because it features the vocal stylings of Paris Hilton in a supporting role. But when I found out that Head would be playing the role of the Repo Man, I was sold. This dystopic rock opera also features Sarah Brightman (she of crazy opera singing and ex of Andrew Lloyd Webber fame) and the Goodfella himself, Paul Sorvino. Oh, and the girl from Spy Kids (Alexa Vega). And as for Paris, her costumes and makeup render her virtually unrecognizable. And I must admit, her participation in this future cult classic makes me loathe her slightly less. Slightly.
For more posts from A Tiny Machine click HERE.
MONDAY OCTOBER 27TH
Deuce Seven Prints on Sale
@
www.burlesquedesign.com
at 2:27pm sharp!
This is one print you do NOT want to miss the boat on! l'etoile fave and locally-based graffiti artist Deuce Seven has made his eye poppin' mark far and wide - with even the Village Voice heralding him as "the new king of New York street art" last year. Get your mitts on super limited-edition works designed by Mr. 27 - but make no mistake, these just aren't any "prints." Produced on a vast array of materials, these collectible must-haves are going to go like hot cakes - so set your alarms for
2:27pm on October 27th
!
Pieces that will be available:
19 x 25" (image area 17.5 x 21.25")
10 color print on French paper
signed and numbered edition of 150
$72.27 includes shipping within the US, $77.27 international.
Prices for these limited edition pieces are TBD:
9 on wood trimmed to image size
16 on vellum
16 on snocone blue
14 on kraft
2 on chipboard
10 black & white ink only on steel gray paper
10 APs on Strathmore archival 100% cotton rag 310 GSM paper
10 PPs on Strathmore archival 100% cotton rag 310 GSM paper
10 Art Minion gallery edition on Strathmore archival 100% cotton rag 310 GSM paper
CLICK THE IMAGE FOR THE BURLESQUE SITE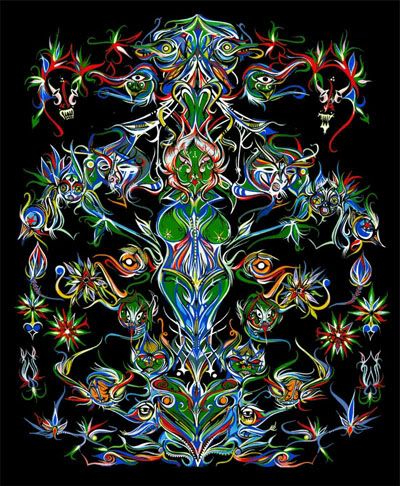 MONDAY OCTOBER 27TH
Arts District Banner Hanging Party
@ Waterbury Building
1121 Jackson Street NE
Minneapolis
5:30-7:30, banner installed 5:45pm / Free
After a long-fought battle (2 years to be exact) to place identifying banners all around the Northeast Art District, our pals at NEMAA and the hard working crew behind the Arts Action Plan have something to celebrate! Come down to the Waterbury building this Monday to see the first banner go up, then party arty with food, drinks and the awesome people who made it possible. Register to win $100 in Art Bucks, Theater Tickets and more. And if you're not a NEMAA member already, find out more about this fantastic resource for local artists at the link below!
CLICK THE IMAGE FOR THE NEMAA SITE
TUESDAY OCTOBER 28TH
Silver + Gold
@ Clubhouse Jager
923 Washington Ave.
North Loop
Every Tuesday / 21+ / 10pm / Free
Join DJ Jonathan Ackerman and l'étoile magazine for an evening of sly winks and sideways glances every Tuesday at Clubhouse Jager. Create some mystery, sip 2-4-1 cocktails with pretty people, and dance the night away to electro, pop, and so much more.
BONUS:
Flirt up a storm then visit letoilemagazine.com on Wednesdays for "missed connections" from the night before!
Sponsored by l'étoile magazine & Alphasuede
CLICK THE IMAGE FOR L'ETOILE TEXT CONNECTIONS
WEDNESDAY OCTOBER 29TH
Typoscura's Hump Day
@ The Red Stag Supper Club
509 1st Avenue NE
Northeast Minneapolis
10pm / 21+ / Free
Come party with l'étoile and
Typoscura
as we get our hump-day drink on at the Red Stag's Late Night Happy hour! With toe-tappin' beats from Shoreline along with DJs Carrera and Dulce, we doubt you'll find a more fitting Wednesday night activity for a crisp Autumn eve. Enter to win a $25 bar tab (see info below) and join us for a little mid-week socializing at the Stag!
ENTER TO WIN A $25 BAR TAB:
l'étoile and the Red Stag are giving away multiple $25 Bar Tabs for Late Night Happy Hour at the Stag! E-mail
kate@letoilemagazine.com
with "RED STAG" in the subject line, along with your name and address to be entered to win! Restrictions: Bar tabs are only good after 10pm on Wednesdays or Thursdays through the end of November! Gift cards will be mailed to the winners.
CLICK THE IMAGE FOR THE RED STAG SITE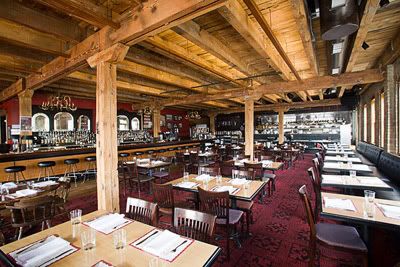 What's What Editor: Kate Iverson
Contributing Writers: Lacey Prpic Hedtke, Beth Hammarlund, Robyn Lewis, Juleana Enright
CONTENT © L'ETOILE MAGAZINE 2008