RED, HOT AND BLUE
This three-day weekend is shaping up to be one hell of a party! From dance-offings to punk-outings to film-festings and of course, fireworks, fireworks, and more fireworks, there is no shortage of entertainment to be had. Enjoy your freedom this weekend, and in the grand spirit of bald eagles, red-white-and-blue bikinis, and cheap beer - happy b-day America!
xo-l'étoile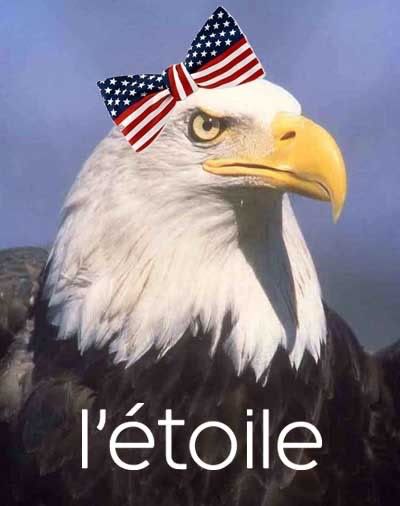 SUPPORT YER BOYS
It's no secret that l'étoile faves
Solid Gold
are some major up and comers in the music scene. We love 'em, you love 'em, and the rest of the world ought to as well, right? Well, here's your chance to help make that possible. The guys are currently in the running for a spot on the bill for this year's Lalapalooza in Chicago and they need your help! Vote for Solid Gold at the link below for the chance to say, "I knew them before they were famous".

Need more incentive? Forward your voting confirmation email to kate@letoilemagazine.com to enter to win fabulous prizes such as VIP Guestlist spots to any Solid Gold show in 2008, CD prize packages, and even a pair of underwear signed by Solid Gold! Yes, really.
CLICK THE IMAGE TO VOTE!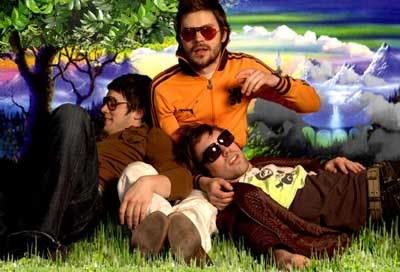 THURSDAY JULY 3RD (THROUGH SUNDAY)
A Taste of Minnesota
@ Harriet Island
St. Paul
1pm-10:40pm; 11am-10:40pm on the 4th / All Ages / Free
The 26th annual Taste of Minnesota takes over St. Paul's Harriet Island this weekend, and is proudly the largest festival our fine state has to offer. Celebrate Independence Day with tons of dangerously delish fried foods, live music, fun carnival rides for the kiddies, a slew of vendor booths for your browsing enjoyment, and a ginormous fireworks display each night of the festival. Musical guests include REO Speedwagon, Badfinger, the Zombies, Eddie Money, and many others.
CLICK THE IMAGE FOR THE TASTE OF MN SITE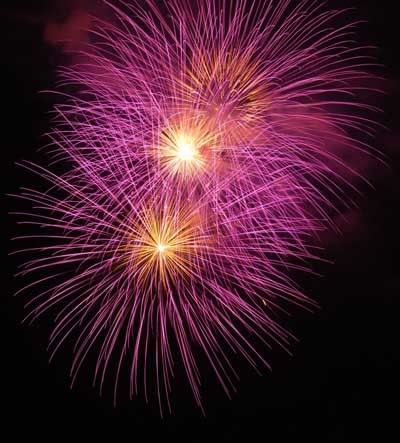 THURSDAY JULY 3RD (THROUGH SUNDAY)
ConVergence Con
@ Sheraton Bloomington Hotel
7800 Normandale Blvd
Bloomington
All weekend / $65
Four days of science fiction and fantasy are descending on the Twin Cities, with a 24 hour Anime room , two floors of cabana room parties, a masquerade, and, if this year is anything like last, almost 3,000 fellow sci-fi fanatics. This conference encompasses all things sci-fi, from fanzines, film and Doctor Who to video games, Star Trek, and the supernatural. Live for one weekend among zombie/robot/cyborg/Deanna Troy lovers.
CLICK THE IMAGE FOR THE CONVERGENCE CON SITE
THURSDAY JULY 3TH
City on the Make
@ Turf Club
1601 University Avenue
St. Paul
9pm / 21+ / $5
Start the long weekend with a bang at the Turf Club on Thursday night for a diverse yet thrilling line up, featuring the latest and greatest in Minneapolis party music. City on the Make will leave you wanting more with their dirty summer jams that fuse blues, punk, rock and even rap! Moongoons will keep the turntables running between sets, and CrunkMonster's infectious mash-ups are sure to keep bodies moving. Also featuring Military Special and Rambo Salinas.
CLICK THE IMAGE FOR THE TURF CLUB SITE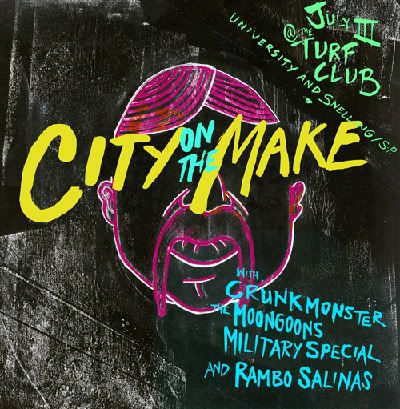 THURSDAY JULY 3TH
MOVEMeNT
@ Babalu
800 Washington Ave N
Minneapolis
10pm / 21+ / $5
Come to swanky warehouse district hot spot Babalu for happy hour on Thursdays and groove to the sexy rhythms and deep cuts of DJ Spur featuring Whutnot and special guest Alex Jarvis. Try a different summer cocktail each week for only 5 bones!
CLICK THE IMAGE FOR THE BABALU SITE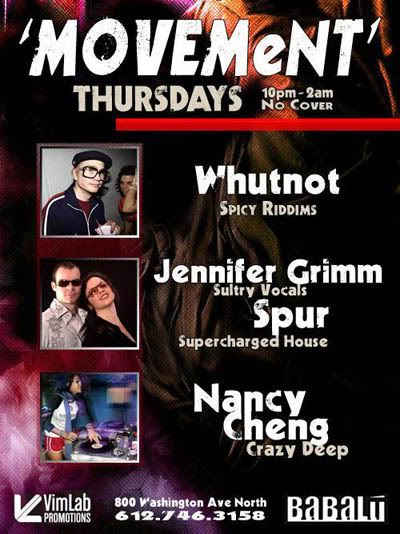 THURSDAY JULY 3RD
Something Different
@ Kitty Cat Klub
315 14th Avenue SE
Dinkytown
10pm / 21+
Two of the hardest working DJs on the scene, Jonathan Ackerman and Bach have dreamt up "Something Different" at the Kitty Cat Klub, this time partnering with Estate, whose carefree, smooth grooves and lush organic beats will give you something sexy to bob your head to as you sip those martinis!
CLICK THE IMAGE FOR THE KITTY CAT KLUB SITE
THURSDAY JULY 3TH
Freedom 32
@ The Lock Inn
Secret Location
email jp@secrettechno.com
8pm / 21+
Make the most of the extended weekend with another bangin' night at The Lock Inn. These legendary parties are hands down the most fun you are likely to come across, with entertainment provided by Daniel Paul aka Ghetto, James Patrick, Centrific, DVS1, Mike G and many more. Remember, be super stealthy when you enter via the fire escape, and bring your own adult beverages. Doors will be locked to late entries after 2am, but the party will rock all night long!
CLICK THE IMAGE FOR THE SECRET TECHNO SITE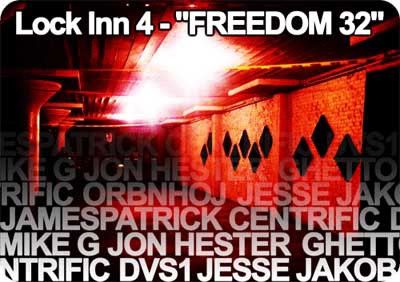 FRIDAY ART PICK: NAVA LUBELSKI
Shredded tax forms, tablecloths forever embracing a spill, and cut clothing all embody Nava's sculptural, canvas and paper works. Thread resembles splatters, Russian novels are breaded and deep-fried, and love letters are torn and reconfigured while expressing aggression, femininity, preservation and destruction.
CLICK THE IMAGE FOR THE NAVA LUBELSKI SITE
FRIDAY JULY 4TH
Freedom: A Juried Art Show & Resident Artists Show
@
Altered Esthetics
1224 Quincy St. NE
Nordeast Minneapolis
7pm-10pm/free
Where else will you find art, a barbecue, fireworks, and live music other than at AE? Freedom features work by winners of the second annual international juried show. All works pertain to the idea of…you guessed it - freedom. Not into the Red-White-and Blue? No worries - work by AE's talent bevy of Resident Artists will be on display as well, including a super-sweet installation by our friends at
Pop Vomit
, that as you can see by the image below is pretty freakin' rad.
CLICK FOR THIS ART EVENT AND MORE AT MPLSART.COM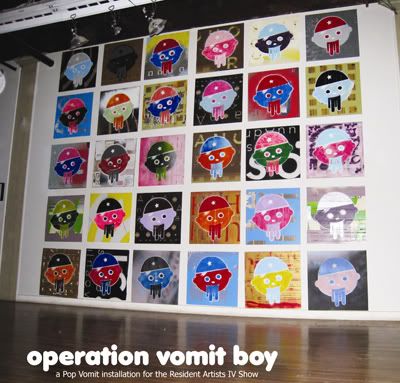 FRIDAY JULY 4TH
The 3rd or 4th Annual Dillinger 4th of July
@ Triple Rock
629 Cedar Ave S
Minneapolis
9pm / 21+ / $8
There's no better way to celebrate the birth of our nation than with the reckless, alcohol-soaked punk rawk of Dillinger Four. The incredible power and energy behind this band's live performance always leaves minds blown and ears ringing. Off With Their Heads opens.
CLICK THE IMAGE FOR THE DILLINGER 4 MYSPACE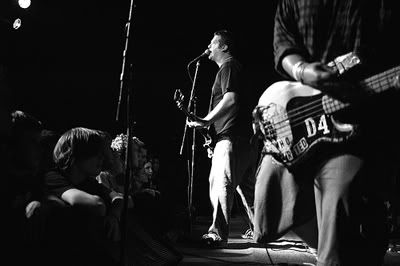 FRIDAY JULY 4TH
10 Second Film Festival
@ Soap Factory
518 2nd St. SE (behind the building)
Minneapolis
Following the fireworks 10:15-ish / free
Every year, the Soap Factory and its panel of guest celebrity judges treat us to a screening of 100 ten second films. Made from a cell phone, camera phone, or another creative recording device, (NOT a video camera) these unedited films compete to win your heart. Sit on railroad ties and drink beer from the beer truck under the glow of tiki torches, as you cheer, laugh and scream your votes out.
CLICK THE IMAGE FOR THE SOAP FACTORY SITE
FRIDAY JULY 4TH
Hotel
@ The Kitty Cat Klub
14th & 4th
Dinkytown
10pm / 21+ / Free
Expect a crowded dance floor tonight at this monthly throw-down because this edition's special guests are off the (Mr.T) Chain! Our fave new DJ crew
Tendercakes
will rock the crowd, proving yet again that redheads do it better...or is redheads can't be trusted? We can't remember. Either way, taking the polish off the Kitty Cat's dance floor will be the perfect grand finale to your Independence Day shenanigans.
CLICK THE IMAGE FOR FOR THE HOTEL MYSPACE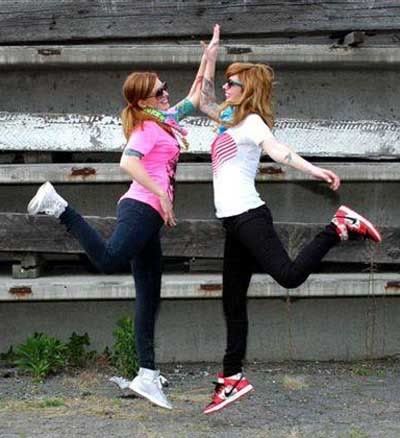 FRIDAY JULY 4TH
Into The Hive
@
414 Soundbar
414 3rd Ave. N
Minneapolis
8pm / Free
Artist CJ Mace spices things up at 414 Soundbar with screen and mixed media prints from her Graffiti Girl and Hives & Colonies series. Enjoy champagne from 8-9pm, wonder over images of bugs, pills and cells, and toast this weekend of epic proportions - then stick around for what always ends up being a fine night of dancing, debauchery, and incredibly hot people watching at the sexiest club in the city!
CLICK FOR THIS ART EVENT AND MORE AT MPLSART.COM
FRIDAY JULY 4TH
Get Cryphy!
@ VIP Room
701 1st Street N
Downtown Mpls
10pm / 18+ / $3
Join your favorite resident DJs Jimmy 2 Times and Plain Ole Bill tonight for another wild dance-off at the VIP Room. This month Kansas City guest stars Tactic jump on the turntables to rock your body into the wee hours. Expect to sweat.
CLICK THE IMAGE FOR THE GET CRYPHY MYSPACE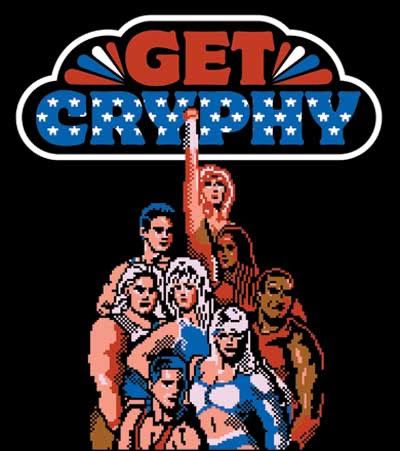 FRIDAY JULY 4TH
4th of July Fireworks
The city will be collectively oohing and aahing this Friday, and l'étoile has picked some choice spots for fireworks-gazing. Perhaps you'd like to eat every sort of food ever invented at the Taste of Minnesota, or maybe standing on a gorgeous foot bridge over the Mississippi is more your style. Powderhorn Park offers an idyllic lake and more than one person's share of mini-donuts, so tonight's fireworks destination is paramount to Decision 2008.
Primo Locations:
Stone Arch Bridge
6th Ave SE & Main St. SE
Minneapolis
fireworks 10pm
Taste of Minnesota
Harriet Island
Plato Blvd and Justus Ohage Blvd
St. Paul
fireworks 10:15pm
Powderhorn Park
34th St. and 15th Ave S
Minneapolis
fireworks 9:30

And in the spirit of fireworks, and fireworks safety, we leave you with this....
COOL LINK: PARAPHERNALIA
Inspired by 19th century magicians, Paraphernalia's oversized acrylic necklaces are just right. Vintage illustrations of ribcages, Victorian dresses and typewriters could be hanging on your neck right now. Based in the UK, Paraphernalia makes it possible for you to be a sleuth, complete with binoculars, or disguise, or magnifying glass, all under the guise of lust-worthy jewelry.
CLICK THE IMAGE FOR THE PARAPHERNALIA SITE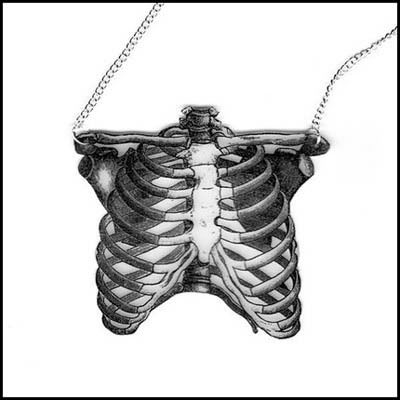 SATURDAY, JULY 5TH
Artery 24
@
Soap Factory
518 2nd St. SE
Minneapolis
Noon July 5th - Noon July 6th / Free
Over 30 artists have come from all over the world and state to transform the Soap Factory's multiple galleries into a 24 hour performance space. Ranging from puppeteers, musicians, dancers and actors, and at least one magic-lantern show. It's nice to know if you're looking for something to do at 3am, Venus DeMars will be performing a sculptural form in real-time. Stay around until 5am to meet with a female of ill-repute, in a performance not suitable for those under 17!
CLICK FOR THIS ART EVENT AND MORE AT MPLSART.COM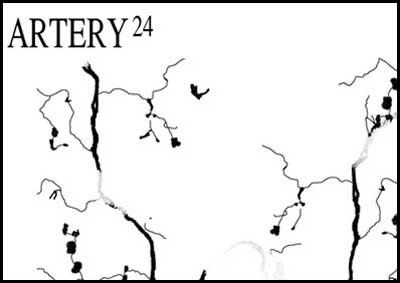 SATURDAY JULY 5TH
Yoni & Omaur Bliss
@ Uptown Bar
3018 Hennepin Ave S
Uptown
9pm / 21+ / $5
If it's hard hitting beats and fresh lyrics you are looking for, then you definitely have to head down to the Uptown this Saturday night for Yoni and Omaur Bliss. The long-time staples of the Minneapolis hip-hop scene will be shaking it up with l'étoile homeboy and music correspondent Jonathan Ackerman, as well as Unguided, and High Crimes.
CLICK THE IMAGE FOR THE UPTOWN BAR SITE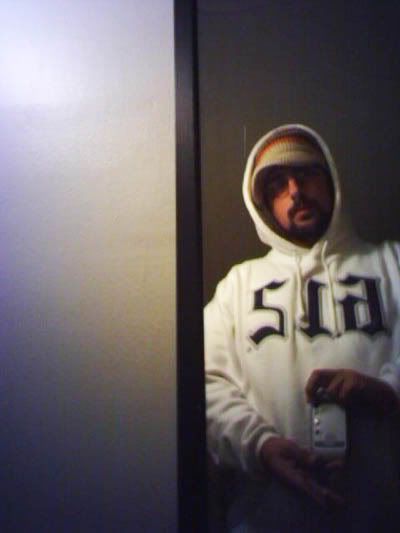 SATURDAY JULY 5TH
Sixteen Candles
@ The Uptown
2906 Hennepin Ave
Minneapolis
Midnight / $8.75
Watch Molly Ringwald get felt up by her grandma, crush hard on hottie Jake Ryan, and be embarrassed that her panties are going for $1 a look in the boy's bathroom. We all know it's hard to have everyone forget our birthday while our sister is hopped up on muscle relaxants and a foreign exchange student named Long Duk Dong is scoring with someone called "Lumberjack". There's no better time than midnight to pretend to be a teenager staying up late watching movies, so get down there!
CLICK THE IMAGE FOR THE UPTOWN SITE
SATURDAY JULY 5TH
Atomic Flea CD/Graphic Novel Release Party
@ Bryant Lake Bowl
810 W Lake St
Uptown
8pm / 21+ / $8
Atomic Flea celebrates the release of their 3rd studio album "Babadebaba" along with the companion graphic novel, which includes imagery of giant robots, flying saucers, penguins an an explanation on how the unique title came about. Atomic Flea's pop sensibility, nostalgia, and catchy hooks will most certainly have you humming along for days. With Special Guests the Humbugs.
CLICK
HERE
FOR THE ATOMIC FLEA SITE
SUNDAY JULY 6TH
Haunted House and Lookbook
@ Big V's
1567 University Ave. W
St. Paul
9pm / 21+ / $5
Join up and coming rockers Haunted House along with local electro-pop darlings Lookbook for a charming evening showcasing some of Minneapolis' best talent! Not to mention, you can't really go wrong at Big V's in general. Just don't order a bloody mary, trust us.
CLICK THE IMAGE FOR THE HAUNTED HOUSE MYSPACE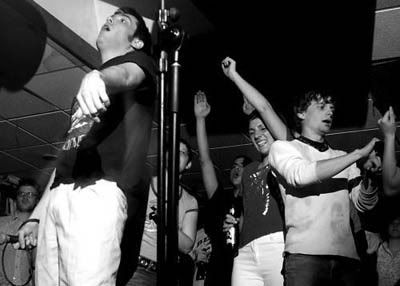 TUESDAY JULY 8TH
Silver + Gold
@ Clubhouse Jager
923 Washington Ave.
North Loop
Every Tuesday / 21+ / 10pm / Free
Join DJ Jonathan Ackerman and l'étoile magazine for an evening of sly winks and sideways glances every Tuesday at Clubhouse Jager. Create some mystery, sip 2-4-1 cocktails with pretty people, and dance the night away to electro, pop, and so much more.
BONUS:
Flirt up a storm then visit letoilemagazine.com on Wednesdays for "missed connections" from the night before!
Sponsored by l'étoile magazine, Vita.mn & Alphasuede
CLICK THE IMAGE FOR L'ETOILE TEXT CONNECTIONS
What's What Editor: Kate Iverson
Contributing Writers: Lacey Prpic Hedtke and Robyn Lewis