WELCOME TO HEDONISM, MINNESOTA
This weekend holds no shortage of opportunities to show off your debaucherous side, and we say - go for it! The humidity is rising and summer lovin' has hit an all-time high. With Tromapalooza rocking the Loring Alley, Hedwig and the Angry Inch debuting at the Jungle Theater, and the massive dance attack that will be the Moongoons 1-year Anniversary party, we doubt anyone will notice when you suddenly decide to rip your shirt off - so live it up!
xo-l'étoile

Photo by Amy Pierce for l'etoile magazine
THURSDAY JULY 17TH
Beer, Brats & Bribery
@ The Guthrie Theatre
818 S 2nd St.
Minneapolis
5:30pm-7:30pm, play at 7:30pm / $25
Summit beer and brats from Cue on the riverfront patio. Yes. Live summer in style, listen to DJ Andrew Heard, then head inside to watch hilarious mistaken identity pan out in The Government Inspector. Nikolai Gogol was a wily Russian writer, and Jeffrey Hatcher has adapted this play that seems to go perfectly with a big juicy pre-show brat, so there's no reason you shouldn't be sitting by the river, enjoying every bite.
CLICK THE IMAGE FOR THE GUTHRIE SITE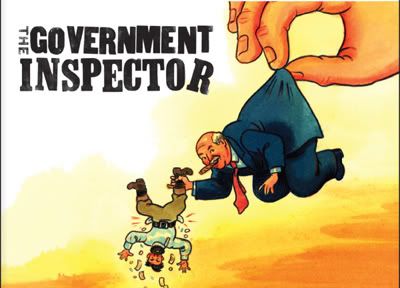 THURSDAY JULY 17TH
Something Different
@ Kitty Cat Klub
14th & 4th Street
Dinkytown
10pm / 21+ / Free
Local beatheads DJ Bach and Jonathan Ackerman bring you "Something Different". Will it really be that much different than the usual epic dance parties that these two regularly throw? Knowing them, there's a good chance it will. A special TBD guest rounds things out to keep it interesting.
CLICK THE IMAGE FOR MORE INFO

FRIDAY ART PICK: HEATHER ACKROYD & DAN HARVEY
Who knew seedling grass had so many artistic possibilities? This British artist duo's specialty is working with grass…covering buildings with it, developing photos in it, and crafting it into coats. Focusing on growth and decay, their work is unstable and fleeting - if you're lucky enough to see it in person, know that it only stays that way for a few days, then nature begins its part of the collaboration. Entirely innovative and always fresh, Ackroyd and Harvey's 18-year partnership is reaching all-time highs.
CLICK THE IMAGE FOR THE ARTIST'S SITE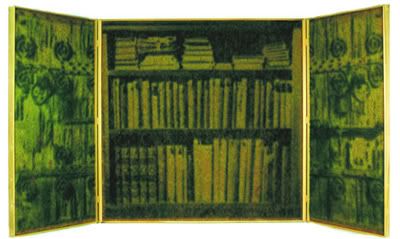 FRIDAY JULY 18TH
Eric Carroll
@ The Christensen Center Art Gallery
Augsburg College
720 22nd Ave S
Minneapolis
5:30pm-7:30pm / Free
An art shows' shadows forever captured as a blueprint. Antiquated photo processes live on in new transmutations. Eric Carroll shifts three dimensional spaces into the second dimension using the diazotype process. Want to be reminded why some thought photography was magical when it was invented? Stop by tonight and see for yourself. Through September 5th.
CLICK FOR THIS ART EVENT AND MORE AT MPLSART.COM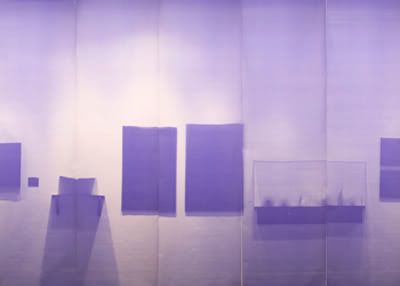 FRIDAY JULY 18TH
Hedwig and the Angry Inch
@ Jungle Theatre
2951 Lyndale Ave S
Minneapolis
8pm / $26-$36
Girls will be boys and boys will be girls, take a walk on the wild side! Cult musical Hedwig and The Angry Inch will transform the intimate Jungle Theatre into a down and dirty nightclub this Friday night through August 31st as gender-crossed glam rocker Hedwig tells her story of immigrating to a white-trash trailer park and receiving a botched sex change operation. Armed with a killer wig and a hot-n-throbbing rhythm section, Hedwig is an inspiring anthem to anyone who has ever felt life gave them an "inch" when they deserved a mile.
CLICK THE IMAGE FOR THE JUNGLE THEATER SITE
Image from film still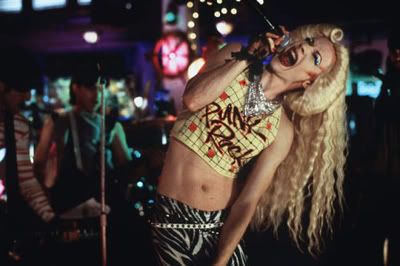 FRIDAY, JULY 18TH
Spotaneous
@ Spot Art
1828 Marshall St. NE
Minneapolis
7pm-11pm/free
Get your jaw-dropping emerging artists here! Creepers (in a really good way) Alex Kuno and Nick Howard share space with BMF jewelry and a bevy of photographers and painters in this group show of local talent. Lonesome Dan Kase and Eliza Blue keep your ears company while you get a henna tattoo. Through September 12th.
CLICK FOR THIS ART EVENT AND MORE AT MPLSART.COM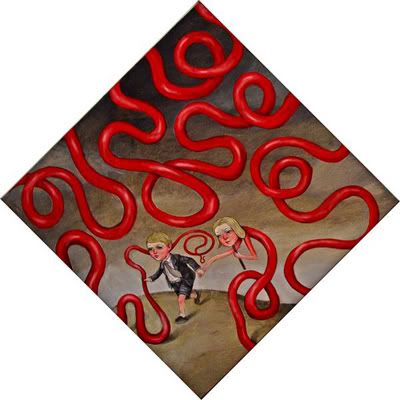 FRIDAY JULY 18th
Honeymoon
@ First Avenue
701 1st Ave N
Downtown Minneapolis
10pm / 18+ / $5
It's hard to believe that a whole year has past since the Moongoons began dominating the third Friday of every month with their out of control dance floor-bending party, Honeymoon. To celebrate this momentous occasion, the 'Goons bring in their friends and cohorts from popular dance night
Get Cryphy
to help them rock decks in what will go down as
the
party of the summer! This month's theme is Glow In The Dark!
BONUS:
Kick off the night at VS. with a bitchin' pre-party that includes free PBR and Triple Caff. Take advantage of FREE bus rides courtesy of Overproof, or join the mass bike ride to the VIP room where the party resumes.
Josh Clancy of the Moongoons down with us this week to catch up...
We interviewed you one year ago, around the time Honeymoon kicked off...What has happened since?
A lot actually! Here we go...
The biggest and most obvious is that we have since moved to First Ave, the first few Honeymoons were held at the Nomad. This move was crucial because Honeymoon is all about energy and getting in peoples faces. The VIP room is small and tight so it fit the party perfectly. With the move we also started a clothing line, releasing limited edition shirts each month in conjunction with the party. These shirts are one offs, cheap, and get you into the party if you buy them. You won't find anything else like them because trust me, they are weird. For example E.T. Consuming a piece of pizza with the word, "kewl." next to him. We want to make the line kind of similar to something you would find across seas on the black market. The clothes are all very weird and don't really make sense, kind of like The Moon Goons. You're not supposed to "get it" really.
Recently we started doing a photo booth at Honeymoon. We wanted to get involved with local photographers and not only take party pictures but also create an interesting "set" to take photos in or around. We are open to interns so if you have any ideas for a booth and have examples of your photography please
hit us up, we are always open and looking!
Aside from Honeymoon, we started another monthly night at Barfly called So Electric. We wanted something kind of the opposite of Honeymoon. More about the club scene, not so in your face, but not a mainstream creeper club. Something that was just fun to go to and hang out with all of your friends. Breathing room, and more about drinking and mingling. So Electric is great because we can do tons of drink specials with Barfly. For example Triple Caff, the local energy drink, hooks us way up and we mix it to create our own drink you can't get anywhere else called "Toothjuice". We also wanted a night where all of our friends can play together at the same place. The two rooms at Barfly are perfect for that.
Then we've been traveling a lot and we've been remixing a lot of tracks including producing our own originals which should start popping out soon. We try to update the
blog
every day with new goods.
What can people expect at the 1-Year Anniversary party?
It's our birthday party - its going to be crazy! We've teamed up with tons of local people that are doing shit in this city, and we're very excited about it. We tried to make it as easy as possible for people to party. Free drinks courtesy of Pabst and Triple Caff at the pre-party (VS in Uptown). All you can drink and free to get in. We are giving away tons of prizes, cake, and clothes. The in-store pre-party will be so fun! Then, because we are filling people with booze for free we figured we'd need a way to get them to Honeymoon, so we hooked up with OVERPROOF and organized FREE bus rides into downtown. We also organized a big bike ride for people that want to pedal and sweat a bit of the drinks out. So free drinks, a free ride and then you roll up to Honeymoon and check out our new glow in the dark collab t-shirt we did with VS. It is sick. The VIP is going to be GLOWING, and you know we'll have birthday cake on hand. Ines K is doing a killer photobooth for this party and our boy Frankie has the live video game party via projector on lock. Not to mention Get Cryphy will be on the decks followed by us Goons. Going to be wild I know it. Seriously, you can't miss this. It will be a great time.
You're known for being some stylish mofos. Where do you shop, and what items can you not live without?
Haha, well Jonathan shops at a lot of local places - VS, RobotLove,
YouWorkForThem. He can't live without his iPhone... You will always see him sending text messages on it while he dances. We call it the Jonathan dance. He raises one arm up and the other hand is occupied by his cell phone. He swings his hips in a very flamboyant way from left to right...scary. Watch for it.
I am going to be honest, I really don't consider myself too stylish. I know what style is and I know where to get all the stylish clothes but I'm way too lazy. I don't care that much. I could order some shoes from Swear or Komakino and button up with a shirt from Reborn. Tie it together with some A.P.C denim but honestly if I'm getting cheap clothes because my friends work at your mainstream alt stores then whatever, that's what's going to happen.
I made a mess let me pick up all the names I just dropped. Travis Stearns is stylish. He's in Vita.mn a lot for how kewl he dresses. EVER HURD OF HIM? O YA RLY?

What's next for the Moongoons?
We are going to continue pushing our parties encouraging more interaction. Trying to create more of a community within Moon Goons and this city. I think we are good at doing what we say we are going to do instead of sitting around and talking shit. We are going to continue to pursue this city and collaborate with tons of local and international people. We are going to bring in acts from around the world and show them an amazing time here in Minneapolis, just like we have been doing.
We plan on starting a new night trying to mix the format of a dance party with a live band and live acts. Live mixing with bands and DJS. Very dynamic and interactive sutff. There has always been this wall between the DJ or the band and the crowd. We want to push that down.
We are always open to new ideas and opportunities so please hit us up! Thanks so much for reading this if you did, and come party with us all at VS and Honeymoon this Friday!
CLICK THE IMAGE FOR THE MOONGOONS SITE

COOL LINK: DUDE WEATHER
Does your weather man/woman have knuckle tats and smoke a lot? Your new one does. Why listen to the usual stiff banter, when you could be sworn at by a disheveled man? Find out your daily forecast from Dutch, a crotchety self-taught meteorologist in his daily postings on The Rake's website. Use our handy link somewhere to the right of your screen to watch Dude Weather every day!
CLICK THE IMAGE FOR YOUR WEATHER FORECAST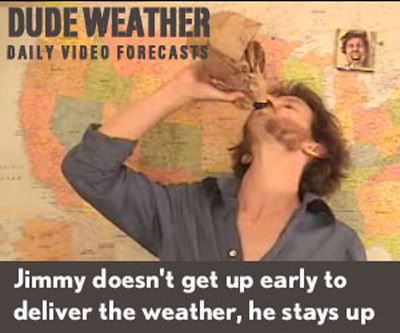 SATURDAY JULY 19TH
MAEP Community Meeting
@ The MIA
Pillsbury Auditorium
2400 3rd Avenue South
Minneapolis
10:30am-Noon / Free
As many of you already know, well-loved coordinator of The Minnesota Artist's Exhibition Program, Stewart Turnquist, who held his post for the past 31 years, resigned unexpectedly this past week. Local artists are in an
uproar
, fearing the future of the program, which is designed to showcase the work of Minnesota artists through the support of the MIA. This is one hell of a good reason to get up early on Saturday morning - your input matters!
CLICK THE IMAGE FOR THE MAEP SITE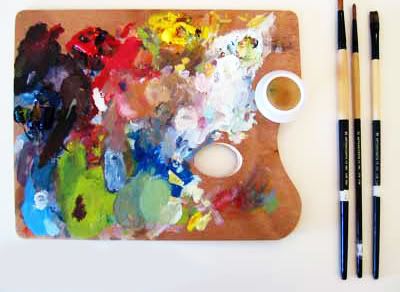 SATURDAY JULY 19TH
Fallout Arts Festival
@ The Fallout Urban Arts Center
2600 block of Stevens Ave S
Minneapolis
Noon-10pm / Free
The Fallout aims to bring neighbors together, provide a venue for local artists and musicians, and create awareness of community organizations. All of this will be accomplished at their sixth annual arts festival. Catch pottery and welding demos, fire dancing, and over fifty artists at this all-out street festival.
CLICK FOR THIS ART EVENT AND MORE AT MPLSART.COM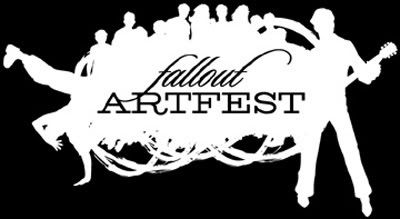 SATURDAY JULY 19th (THROUGH SUNDAY)
Tromapalooza
@ Loring Alley, behind Nick & Eddie
1612 Harmon Place
Minneapolis
1pm both days / $10
Live music, famous celebrities, and horrid debauchery will ensue at this two-day music and film sideshow. Meet the President of Troma Entertainment, Lloyd Kaufman, hear live music and be in a video for local band Faggot as they headline this outrageous affair. Suck down a vodka sno-cone or three while enjoying magic tricks, flame eating, and burlesque dancers, and view the CLASS OF NUKE EM HIGH off an original 35mm print.
CLICK THE IMAGE FOR THE TROMA SITE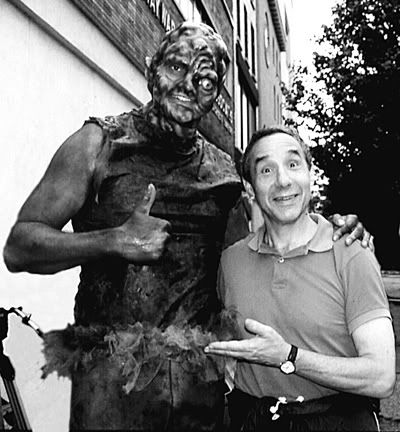 SATURDAY JULY 19th
West Bank Music Festival
@ Nomad World Pub
501 Cedar Ave S
West Bank, Minneapolis
3pm / 18+ until 10, then 21+ / $10
The West Bank Music Festival will go down this Saturday in an epic Hip Hop, reggae, and R&B blowout featuring a reunion of beloved Minneapolis hip hop collective Traditional Methods. Other artists include Scarub of Living Legends, Black Blondie, Acoustic Beatdown, Big Trouble w/ Crescent Moon, Pee Wee Dred w/ More Than Lights, New Rebelution, Dalia, 3 Kings, Hyder Ali, and Les Exodus.
CLICK THE IMAGE FOR THE NOMAD SITE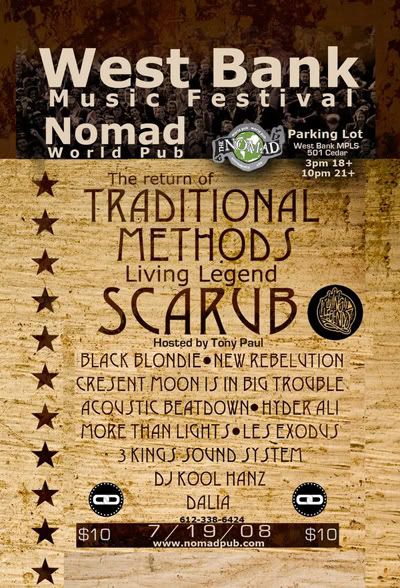 SATURDAY JULY 19TH
Drunken Spelling Bee
@ 331 Club
331 13th Avenue NE
Northeast Minneapolis
7pm / 21+ / $8 to Participate, Free to watch
Spell your way to free booze at the 331 Club tonight! How many shots does it take to spell "abecedarianally"? Find out, at this hilarious evening of thinking and drinking at the 331 guest-hosted by l'etoile pals and
Flak Radio
masterminds Taylor Carik and Jim Norton. Also featuring DJ Jarred T and Burlesque superstar Honeycomb, the Hot Hooper. Sponsored by Jameson!
CLICK THE IMAGE FOR THE SPELLING BEE SITE
SATURDAY JULY 19TH
The Wackness
@The Uptown Theatre
2906 Hennepin Ave
Minneapolis
7:15pm or 9:45pm / $8.75
Hark back to the early nineties…you miss it a little, don't you? Dealing pot, Method Man and notorious Mary Kate Olson are the stars of The Wackness, but the really big deal is the music from back in the day. Before the films start, Plain Ole Bill (of Get Cryphy!) will be spinning an all-vinyl NYC hip hop set, dancers and giveaways will get you drooling, and best of all, you'll be surrounded by fellow lovers of the year that was 1994.
BONUS:
Come back at Midnight for a one-night-only screening of 80s cult classic,
Clue
!
CLICK THE IMAGE FOR THE UPTOWN THEATER SITE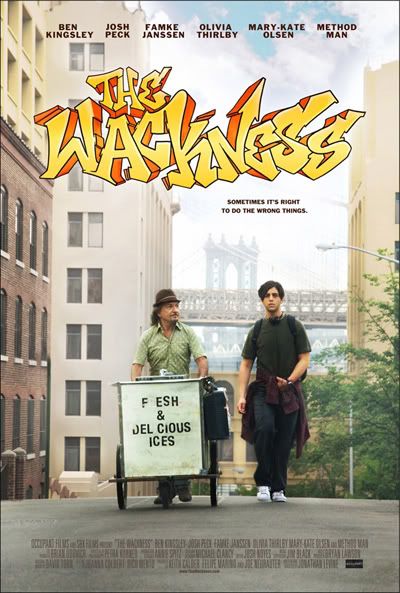 SATURDAY, JULY 19TH
Nothing at the End of the Lane
@ Soap Factory
518 2nd St. SE
Minneapolis
7pm-11pm / Free
Imagine how many submissions the Soap Factory gets in a year. NOW imagine sorting through them all and only picking ten artists. Is your mind blown yet? Artists treat the space as a laboratory, using fantasy as their jumping-off point. With work from as far away as France, and as close as our own backyard, this show is definitely not fly-over territory. Through August 31st.
CLICK FOR THIS ART EVENT AND MORE AT MPLSART.COM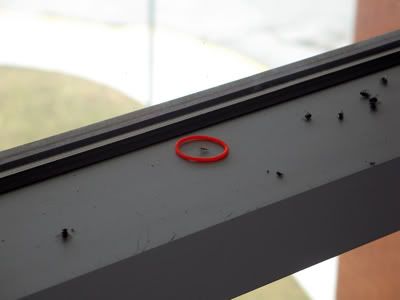 SATURDAY JULY 19TH
Art of This Gallery 3 year Anniversary
@ Art of This Gallery
3506 Nicollet Ave
Minneapolis
7pm-11pm / $5 suggested donation
As part of their One Nighter series, Art of This celebrates its third birthday with a one-night installation by the AOT collaborators. Sculpture, audio, video and 2-D works focus on events that took place in 1968, and how those events and ideas are perceived today. Introspective and deep? Yes, and also a fun night filled with great artists, and the happiness and success of the past three years packed into one night.
CLICK FOR THIS ART EVENT AND MORE AT MPLSART.COM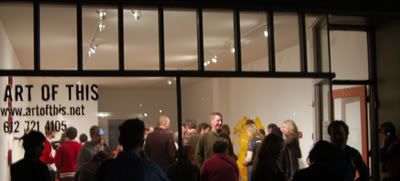 SATURDAY JULY 19th
Attitude City Yacht Pre-Party
@ Clubhouse Jager
923 Washington Ave N
Minneapolis, MN
10pm / 21+ / FREE
Attitude city's monthly throw-down at Club Jager has been bumped up a week in anticipation of Yacht Club 2008 on July 26th! As per usual, you can expect to hear a dirty mash-up of vintage disco, funk, house, electro, 80's, and other vinyl oddities - all for the price of $0! If you've been sleeping, here's your chance to score tickets to the Yacht Party - the boys will have them for sale all night.
If you can't make it to Jager, be sure to pop into
ROBOTlove
or
Cliche
this week to snap your tix up before they disappear!
CLICK THE IMAGE FOR THE ATTITUDE CITY SITE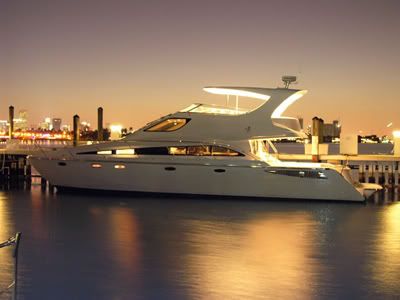 SATURDAY JULY 19TH
Too Much Love featuring DJ Bach's Birthday
@ 1st Avenue
701 1st Avenue N.
Minneapolis
10pm / 18+ / Free
DJ Bach
was playing french electro before Justice was a twinkle in your eye. Hes also rocked more l'etoile warehouse parties than any DJ in this city. Why? Because when it comes down to making the masses dance, Bach never lets us down. So, make a cameo at Too Much Love and pay your respects to this local legend who turns another year young tonight! Happy Birthday Bach, l'etoile loves you long time - and not just because you're hot!
CLICK THE IMAGE FOR THE TOO MUCH LOVE SITE
SATURDAY JULY 19TH
Lock Inn 5
@ Secret Location
Click
HERE
day of show
or email
jp@secrettechno.com
for location
Downtown Minneapolis
Sultry summer nights are even better when you add lots of bass. If you haven't gotten yourself to the Lock Inn yet, we seriously recommend you consider it. Prepare to sweat into the wee hours with Hockeydads, Screendoor, Eidolon, James Patrick, Mike G and more. And, as is the custom, be sure to arrive BEFORE 2am to be allowed access, because after 2 you'll be left to your own all-night-party devices. It isn't called the "Lock Inn" for nothin'. For those in the know: enter through the fire escape again.
CLICK THE IMAGE FOR THE SECRET TECHNO SITE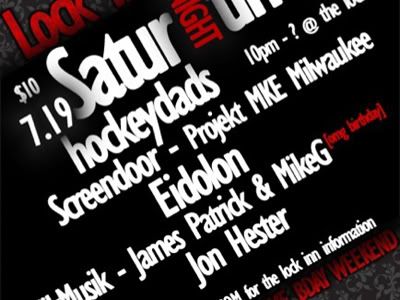 SUNDAY MUSIC PICK: BON IVER
By now, you couldn't possibly have escaped the buzz surrounding local indie folk sensation Bon Iver. In just under a year, Bon Iver's Justin Vernon went from hand-making 500 copies of their debut record
For Emma, Forever Ago
, to playing in front of a silently captivated sold-out crowd of 7000 at Rock the Garden earlier this summer. Bon Iver headline their first show in the mainroom at First Avenue on August 16th and will prove themselves worthy of the hype with their hauntingly climactic live performance. Save the date, and get your tickets now while you can, because they wont last!
CLICK THE IMAGE FOR THE BON IVER MYSPACE
Photo by Robyn Lewis
SUNDAY JULY 20TH
Chiang Banger
@ Chiang Mai Thai
Calhoun Square
Lake & Girard
Uptown
2pm to 10pm / Free
This just came onto our radar thanks to our pals at Rift Mag, who always seem to know about any and all cool music-related events going on in the Twin Cities before we do! At any rate, Chiang Mai Thai (you know, the delicious Thai joint in Calhoun Square?) is throwing their first-ever block party - and its got a totally sweet lineup! Eat food, drink beer, and get down to the musical stylings of Polara, Solid Gold, Ouija Radio, The Mood Swings, Shortcuts, Fuck Knights, Frontier, Caroline Smith, Bitch City, and Grey Skies - with sassy commentary by emcee and comedian Chris Maddock.
CLICK THE IMAGE FOR THE CHIANG MAI THAI SITE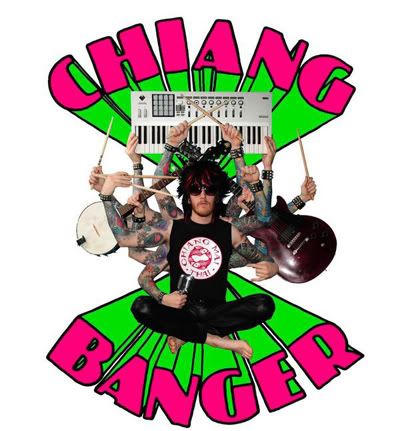 SUNDAY JULY 20th
The Big Slam
@ Parkway Theatre
4814 Chicago Ave S.
Minneapolis
8:30pm / 21+ / $7
The cities' best poets will compete in the biggest slam of the summer in a poetic battle of words and wits. Pepito's happy hour runs from 7-9, so bring your margarita with you! This event will also mark the beginning of the newest addition to the Twin Cities spoken word scene, the 48th Street Slam, held on the 3rd Sunday of every month. Free valet parking.
CLICK THE IMAGE FOR THE PARKWAY SITE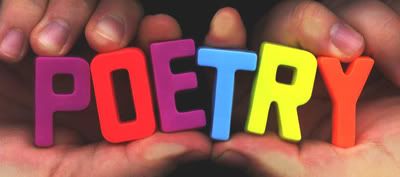 TUESDAY JULY 15TH
Silver + Gold
@ Clubhouse Jager
923 Washington Ave.
North Loop
Every Tuesday / 21+ / 10pm / Free
Join DJ Jonathan Ackerman and l'étoile magazine for an evening of sly winks and sideways glances every Tuesday at Clubhouse Jager. Create some mystery, sip 2-4-1 cocktails with pretty people, and dance the night away to electro, pop, and so much more.
BONUS:
Flirt up a storm then visit letoilemagazine.com on Wednesdays for "missed connections" from the night before!
Sponsored by l'étoile magazine & Alphasuede
CLICK THE IMAGE FOR L'ETOILE TEXT CONNECTIONS
What's What Editor: Kate Iverson
Contributing Writers: Lacey Prpic Hedtke, Robyn Lewis, Stephen Stephens