THEE HEART OF THE CITY
As you well know, the good ol' Twin Cities has an amazing legacy in both music and
art that has been laid down for us by talented tastemakers of yore. What a brilliant creative history book could be written on our fair cities! This edition of the What's What will not only lead you to adventures with established local legends such as Chris Osgood and Grant Hart, but will introduce you to legend-in-training Muja Messiah as he celebrates his already critically acclaimed new album
Thee Adventures of a B-Boy D-Boy. This weekend is one for the books, literally!

xo-l'étoile



Photo by Charles Miller for l'étoile








THURSDAY JULY 24TH



150 Years of Music Making by the River

@ Minneapolis Central Library
Pohlad Hall
300 Nicollet Mall
Minneapolis

7pm-8:30pm / Free

How is it that Minneapolis musically lucked out? Chris Osgood (co-founder of Twin/Tone Records and front man of Twin Cities seminal punk band, The Suicide Commandos) knows, and is going to tell you the whens, whats and whys of the legendary Twin Cities music scene. Register through The Friends of Minneapolis Libraries at 612-630-6155 or click below. Hurry!

CLICK THE IMAGE TO REGISTER






THURSDAY JULY 24TH



Jenny Dalton's Multimedia Showcase

@ Bryant Lake Bowl
810 W Lake St.
Minneapolis

7pm / $8 in advance, $10 day of show / All ages

Multimedia bonanza! Minneapolis sweetheart pianist Jenny Dalton's second annual show features former Cloud Cult members and local folkie Eliza Blue. El Perdido supplies the 2D art, hits from the 48 Hour Film Festival supply the moving images. This sold out last year, so get to it!

CLICK THE IMAGE FOR THE JENNY DALTON MYSPACE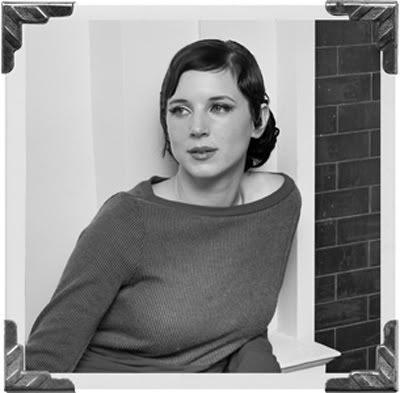 FRIDAY ART PICK: THE THROW UP!



The Throw Up Release Party

@ Altered Esthetics
1224 Quincy St. NE
Northeast Mpls

7-11pm / Free

Join the mysterious art collective Pop Vomit for some good old-fashioned art-partying at Altered Esthetics tonight! Celebrate the release of issue #4 of The Throw Up, a collectible art book featuring work by a number of local artists such as Mark Vomit,
Tony Kephart, Kate Iverson, Justin James Sehorn, Katrin Snider, Jeff Evrard, Scott Johnson, Jesse Draxler, & Coy Douglas Larson. What started as a self-released "scrapbook" has turned into a medium for unknown artists to gain exposure, a visual candy store for those looking for something unique, and an ongoing collector's series. Need more incentive? Aside from the 100 pages of awesome artwork in The Throw Up Volume 4, you'll also indulge in delightful refreshments and lay eyes on some very special vintage projections! Tonight also serves as the closing reception for the Altered Esthetics Resident Artists show, so show up or throw up!

CLICK THE IMAGE FOR THE POP VOMIT SITE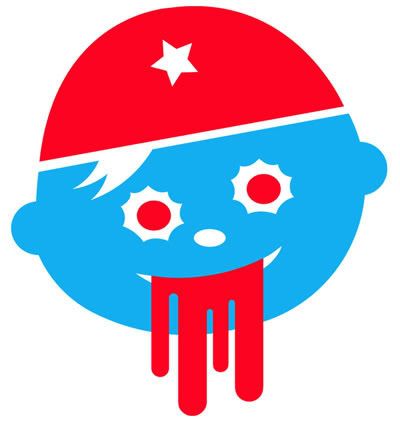 FRIDAY JULY 25TH



Purpose. Process. Progress

@ Textile Center
Joan Mondale Gallery
3000 University Ave SE
Minneapolis

6pm-8pm/free

Weaving, liturgical art and doll making are focuses of the Textile Center Mentoring Program's five fiber artists and their seven protégées. There's a reason why the Textile Center is so highly regarded-they're constantly showing and encouraging collaboration and innovation in fiber art! Check out this show, if only so you can say you met a protégée. Through August 23rd.

CLICK THE IMAGE FOR THE TEXTILE CENTER SITE






FRIDAY JULY 25TH



The Herertic's Ball

@ An Empty House in St. Paul
372 Maria Avenue
St. Paul
(next to the Strip Club Steakhouse)

7pm-Midnight / Free

Support independent theater tonight and have fun doing it! Join the Great Heresy Theater Company for a party benefiting their Fringe Festival production. Bop to such local musical geniuses as Gerald Prokop, Ghostband and Bla Bla Blacksheep, plus enjoy a special sneak peek at Heresy's new play. Admission is free, but donations will be accepted and a silent auction for sweet art and other items will tempt you to fork over some cheese for a common good cause: ART!

CLICK HERE FOR THE FRINGE FEST SITE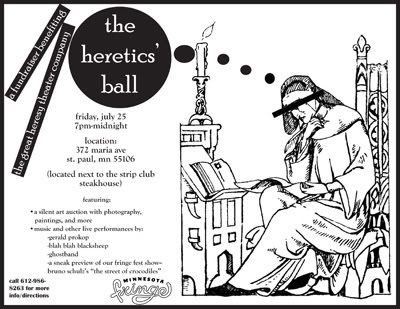 FRIDAY JULY 25TH



Themes

@ 331 Club
331 NE 13th Ave
Minneapolis

10pm / Free

Pianos! Sassy vocals! Perhaps a violin! The 331 is such a lovely place for this show, with their long bar, cheapo cocktails and attractive patrons. l'etoile's resident fortune teller sees Themes in your future for Friday night. With local beat and vocal duo Lookbook.

CLICK THE IMAGE FOR THE THEMES MYSPACE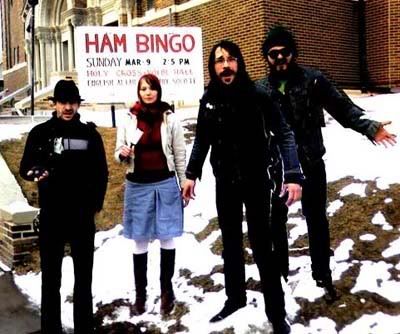 FRIDAY JULY 25TH



Shelter

@ The Loft (Above Barfly)
711 Hennepin Avenue
Downtown Mpls

10pm / 18+ / $5

Hosted by the legendary scene-makers at HUSH, this fresh new dance night at The Loft invites you to come with an open mind, put your inhibitions aside, and become one with the dance floor! Unlike your normal triple header DJ lineup, Shelter will be about the journey, depth and story of just one - starting tonight with danielpaul AKA Ghetto. Seek out the hostess with the sign for "Shelter" to enter this chilled-out zone of pleasure and bass.

CLICK THE IMAGE FOR MORE INFO






FRIDAY JULY 25TH



So Electric

@ Barfly
711 Hennepin Ave.
Downtown Mpls

$3 w/ RSVP $5 without / 10pm / 18+

Factor in local party rockers DJ Bach and the Moongoons in the back room, and the cool cats from Sound in Motion in the front room and you've got an equation for one killer dance party. And yes, we know, it's

Barfly

, but tonight's tunes are too good to resist. And if you read our listing above, you'll know that HUSH will be kicking off its new Friday residency at the Loft above Barfly - so party hop to your hearts content!

CLICK BELOW TO RSVP AND RECEIVE THE DISCOUNT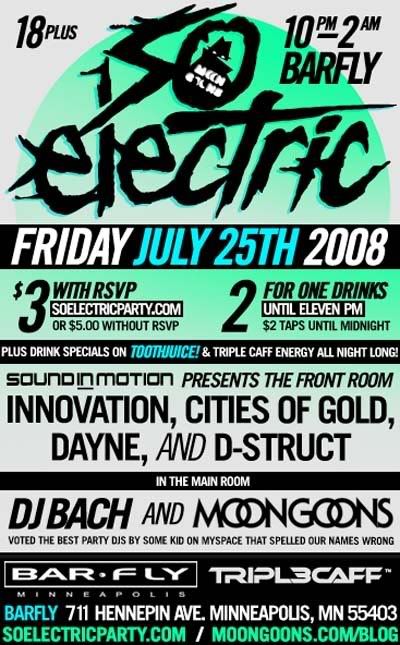 COOL LINK: ANDY WARHOL UNION SQUARE



"The Sweet (and Cool) Smell of Pop Art" is an apt description for Bond No. 9's latest creation: Andy Warhol Union Square. A light and airy floral scent with clean undertones inspired by Warhol's famous silk-screened series of stylized flowers created in the first of his studios on Union Square. The essence of blue freesia, golden amber and musk with notes of lily of the valley and white birch wood create a subtle and energizing scent. On first sniff, Union Square comes off as cool and sensual, not overpowering - the perfect blend for a hot summer night. The bottle in itself is worth the cheese - with Warhol's flowers layered thoughtfully over sculpted glass, interspersed with glowing blades of grass. Available in 50ml, 100ml, or even in a deluxe box set of ten different collectible bottles.

CLICK THE IMAGE FOR THE BOND NO. 9 SITE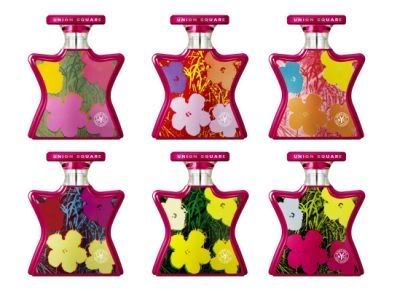 SATURDAY JULY 26TH



Bearded Lady Motorcycle Rally & Block Party

@ 331 Club
331 13th Ave NE
Northeast Minneapolis

Noon-6pm Block Party / Bands all night at the 331 and Ritz / Free

This annual brouhaha, now in its 3rd year, promises to be the biggest and freakiest of them yet! The mayhem overtakes the street outside of the 331 for the addition of the first ever Bearded Lady Block party with more bands, more bikes, and more carnival chaos. The famous motorcycle contest occurs from 3-4pm, and bands and drinking continues all night at both the 331 and the Ritz. Beards and bike gear encouraged!

CLICK THE IMAGE FOR THE BEARDED LADY SITE






SATURDAY JULY 26TH



FLOW: Northside Arts Crawl

@ North Minneapolis
West Broadway, between 2nd St. N and Penn Ave N.
Minneapolis

4pm-9pm / Free

You've always wanted to play a chess game with human pawns, haven't you? Today, your dream can be realized at the Northside Arts Crawl. Big bands, documentary films, wine and beer tastings, and plenty of art and dance round out this Northside celebration. There's a shuttle this year throughout the whole route, so now is your chance to check out this vibrant, off the beaten path arts community.

CLICK THE IMAGE FOR THE FLOW SITE






SATURDAY JULY 26TH



The Alice Project; an Installation of Curious Proportions

@ Stevens Square Center for the Arts
1905 3rd Ave S
Minneapolis

7pm-11pm / $3 suggested donation or free if dressed as a Wonderland character

150 years ago Lewis Carroll created Alice. The world's been a little weirder ever since. Commemorate this anniversary by watching Alice films, interacting with costumed characters, play chess-croquet, and eat free treats and drink from SSCA's donation bar. When you're pleasantly tipsy, try to find your way through the maze of giant props and admire Alice-themed art. Through August 17th.

CLICK FOR THIS ART EVENT AND MORE AT MPLSART.COM




SATURDAY JULY 26TH

Attitude City Yacht Party (SOLD OUT)

@ Boom Island
Minneapolis

Launches at 9:15pm / $30

Toss on your most glitzy garments and let the boys of Attitude City take you away. Tonight's glamour cruise on the Mississippi will definitely be one of the sexiest nights of the summer. Set sail with Disco hotties Karl Frankowski and Jeff Dubois of Attitude City and funky beatman Mike the 2600 King as they take you on a floating dance odyssey.

CLICK THE IMAGE FOR THE ATTITUDE CITY SITE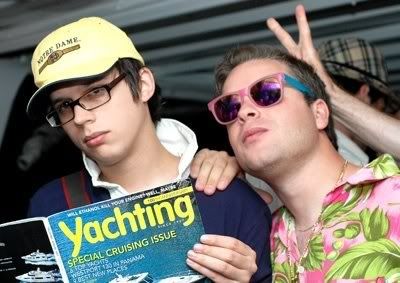 SATURDAY JULY 26TH



Eyes Wide Shut

@ Uptown Theater
2906 Hennepin Ave
Minneapolis

Midnight / $8.75

Stanley Kubrick's tale about what happens when you get stoned and admit to your spouse you almost cheated on them. Suddenly you'll be wearing a mask and cape with a lot of naked women at a secret sex party. Although that doesn't sound so bad, Kubrick's last film also includes death threats, overdoses, prostitution and at the core, a portrait of a complicated married sex life.

CLICK THE IMAGE FOR THE UPTOWN SITE






SUNDAY MUSIC PICK: MUJA MESSIAH CD RELEASE PARTY



SUNDAY JULY 27TH

Muja Messiah CD Release Party

@ 1st Avenue
701 1st Avenue
Downtown Mpls

8pm / 18+ / $10

Critically acclaimed local rapper Muja Messiah busts out with his long-anticipated new album

Thee Adventures of a B-Boy D-Boy

, a collection of clever, beat-fueled stories that make the listener not only think, but bounce. With his roots firmly planted in Minneapolis, Muja weaves earnest tales of the city, giving us dose after dose of social commentary, aggression, triumph and satire along the way. Tonight's CD release party will be one of the most talked about shows of the summer, so don't even think about missing it. Hosted by Brother Ali and I-Self Divine, with Black Blondie, M.Anifest, Maria Isa, DJ Verb X, and DJ Turtleneck.



Sponsored by Black Corners, Louder Than Bombs, l'etoile magazine, HYPE, Culture Bully, Fifth Element, and Radio K






Muja Messiah sat down with us this week for a chat...





How did you first get into Hip Hop? Who pulled you into the Minneapolis scene?




Rakim did it 4 me. I heard "My Melody" from Eric B & Rakim's

Paid In Full

from their classic and its been on ever since. I started doing shows after seeing the legendary Micranots perform at 1st Ave. They killed it so bad I started writing rhymes every damn day and still ain't stopped.



Would you say the hip-hop scene in the Twin Cities is really competitive, or more of a camaraderie?



It ain't competitive enough if you ask me. I think a lotta rappers here are stuck in their ways and are afraid to try new things. The city needs more aggression. That's where I come in.



The overall vibe of local hip hop has been pretty indie, pretty emo, pretty DIY. How do you feel like your big productions and street-style sound fits into that?




I don't care what you call it. I just try to make music that you can respect no matter what type of music you listen to. Whether its "emo" or "gangsta" who cares as long as its good you know, good music is good music and like I said, the city needs more aggression. I'm steppin up to the plate.

"Paper Planes" was one of the first tracks that has really gotten you some recognition. What do you think makes a really good remix?

When you remix a song that people wouldn't normally remix. I like to catch people off gaurd. I honestly think I was the 1st to remix that M.I.A. joint.



Have your production methods changed over the years, or are you a fan of; "If it ain't broke, don't fix it"?



I keep it simple. Pick a beat, come up with a concept, write to it, record it, keep it moving. I get bored easy.

Your last release was a mixtape called

MPLS Massacre

...what was the concept behind that album and how does

Adventures

differ?


I just wanted to make some noise for Minneapolis with the Mixtape. You got Brother Ali and Slug in Europe putting the city on the map. I'm tryind to do the same, from another angle. The mixtape was more raw,street-centric where the

Thee Adventures

is more song oriented.



Where do you draw your inspiration? Is it taken from old school stuff, newer music, or both?



I listen to everything, Hall n' Oates, Radiohead, Jeezy, White Stripes, Lupe Fiasco, I'm inspired by it all.



What tracks have you been bumpin' the most this summer?



Besides my album,

Thee Adventures of a B-Boy D-Boy

available July 29th, hmmm...Lil' Wayne of course, Wale, Nas, Coldplay, G-Unit and the

Best of Biggie

mixtape.

To read a full review of

Thee Adventures of a B-Boy D-Boy

by The Rake's Max Ross, click HERE

CLICK THE IMAGE FOR THE MUJA MESSIAH MYSPACE


Photo by B Fresh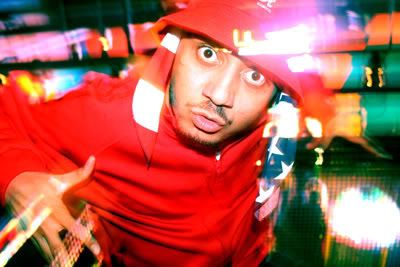 SUNDAY JULY 27TH

Summer Je T'aime

@ 414 Soundbar
414 3rd Avenue N
Minneapolis

7pm / 21+ / $15

Enjoy fashion hairstyles by Evolution Salon and a runway show with clothing from Cliceh, Karma, Kjurekcouture and more at the beautiful 414 Soundbar. A journey in hair, fashion, music, and visual art influenced by, and set in the season we love most: Summer!


<


MONDAY JULY 28TH

Krysta's Going Away Jam

@ The Dinkytowner
14th & 4th
Dinkytown

8pm / 21+ / Free

Send local designer and hot babe Krysta Angeline off in style tonight at the Dinkytowner! As is the story with many of our most talented assets, Miz Krista is leaving us for the gritty streets of NYC to attend the Fashion Institute of Technology. We wish her the best of luck, not that she needs it! Come down tonight and dance to the bumpin' beats of the redhaired-ed hotness that is Tendercakes, along with equally cute boys Last Word and Jimmy 2 Times.

CLICK THE IMAGE FOR KRYSTA'S MYSPACE




MONDAY JULY 28TH

Husker Du J.C. Memorial EP Release Party
& Film Exposé

@ Grumpy's Bar-Downtown
1111 Washington Ave S
Minneapolis

10pm / Free

We had shelved all hopes of ever attending a Husker Du record release party, but here it is! Grant Hart and associates are releasing a CD EP containing three live songs from the early 80s in memorial of a good friend, J.C. Additionally, Grumpy's will be screening archival Husker Du footage while you eat their famous tater tots. Epic!

CLICK THE IMAGE FOR THE GRUMPY'S SITE




TUESDAY JULY 29TH

Silver + Gold

@ Clubhouse Jager
923 Washington Ave.
North Loop

Every Tuesday / 21+ / 10pm / Free

Join DJ Jonathan Ackerman and l'étoile magazine for an evening of sly winks and sideways glances every Tuesday at Clubhouse Jager. Create some mystery, sip 2-4-1 cocktails with pretty people, and dance the night away to electro, pop, and so much more.

BONUS: Flirt up a storm then visit letoilemagazine.com on Wednesdays for "missed connections" from the night before!

Sponsored by l'étoile magazine & Alphasuede

CLICK THE IMAGE FOR L'ETOILE TEXT CONNECTIONS




What's What Editor: Kate Iverson
Contributing Writers: Lacey Prpic Hedtke, Robyn Lewis