HOME, IT'S WHERE I WANT TO BE
As the great David Byrne says "Home, it's where I want to be," and we couldn't agree more. This weekend brings an action-packed line-up of visual stimulation, music, and design that should satisfy any well-refined art-tooth. From fashion shows to photography website launch parties to under-the-gun art installations, the Twin Cities is positively booming with epic good times and incomparable creativity!
xo-l'étoile
A Special Message from the Editor:
As Arts Editor of l'étoile and of the What's What, I'd like to let you in on a secret: I've recently taken a position with The Rake as their new A&E Editor! I will still be doing l'étoile, however, but you may see some changes in the coming weeks. I've brought on some new (and some not-so-new) contributors to help me manage the What's What and will be encouraging them to add their pizzazz and flav to the mix! I hope you'll dig the new vibe, and as always, e-mail us with any events or comments to whatswhat@letoilemagazine.com! xo-Kate Iverson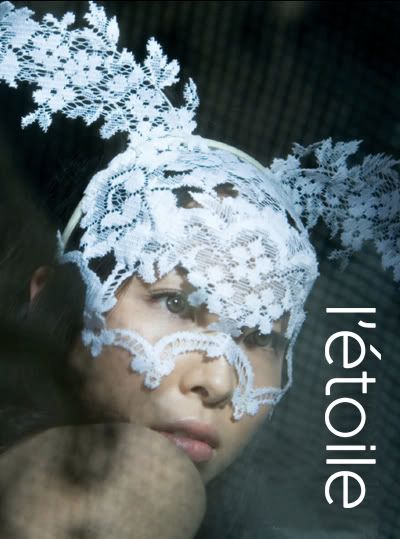 THURSDAY JUNE 5TH
Art Happy Hour
@ Clubhouse Jager
923 Washington Ave. N
North Loop
4-8pm / 21+ / Free
Since there are happy hours for every occasion, why not Art Happy Hour? It's really easy to hole up and lose contact with the awesome art community the Sin Cities are lucky to have. Art Happy Hour only comes around once a month, so get out there and meet other art makers and lovers! Hosted by fearless and opinionated art critic
Michael Fallon
, so you're sure to get an interesting earful.
Check out our Friday Art Pick, The Rake's "The Thousandth Word" below - then come to Art Happy Hour to meet some of the writers!
CLICK THE IMAGE FOR THE ART HAPPY HOUR SITE
Art by Michael Naples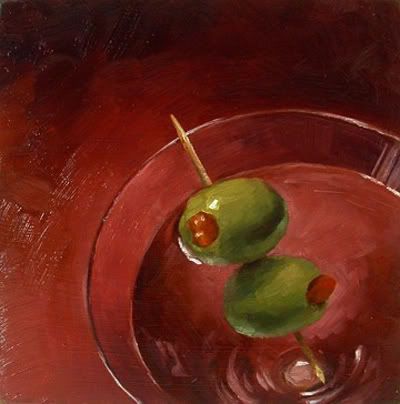 THURSDAY JUNE 5TH
Cliché Fashion Show
@ Lake Street Social Center
Plaza Verde
1516 East Lake Street
Minneapolis
9pm / $5
Fifteen designers, two DJs, and one night of fashion. If anyone in the city knows style, it's Cliché. This runway event is their fourth annual, so they've got it down pat. Models start strutting at 9 sharp, so get there early to secure a fancy drink and a good viewpoint.
BONUS: After party at the
414 Soundbar
!
CLICK THE IMAGE FOR THE CLICHE SITE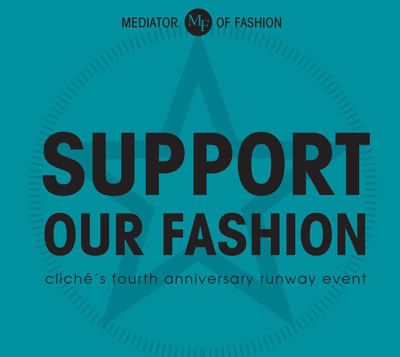 THURSDAY JUNE 5TH
Fearless Filmmakers: Mondo Bondo
@ St. Anthony Main
115 Main Street NE
Minneapolis
8pm / $9
This documentary about kinkiness shows us the otherworld of ropes, cuffs and even custard pies. But that's not all - stay for a Q&A with the director to ask all those questions you never thought you'd get the answers to, and then...an after party at a secret location (admittance only with ticket stub). After party attendees will indulge in sexy swag bags, live bondage exhibits and happy hour drinks all night long.
CLICK THE IMAGE FOR THE FEARLESS FILMMAKERS SITE
THURSDAY JUNE 5TH
MMAA Patio Nights
@ Minnesota Museum of American Art
50 West Kellogg Blvd
St. Paul
7pm / All Ages / $7 or $5 to MMAA Members
In its 5th season, Patio Nights is the longest running weekly outdoor summer concert series in downtown St. Paul. Every Thursday evening is packed with some of the best local music in the Twin Cites, delivered to your ears on the MMAA's perfect patio overlooking the Mississippi River. Bonus? John Kass from local record label Go Johnny Go will be at each event selling vintage vinyl records from the 60's and beyond. The kickoff features The Awesome Snakes, The Talkers, and The Vignettes.
CLICK THE IMAGE FOR THE MMAA SITE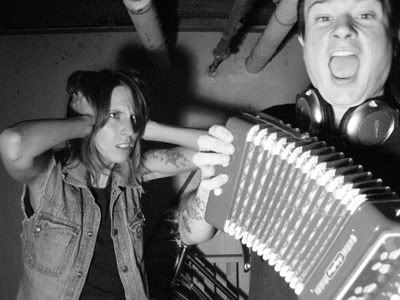 FRIDAY ART PICK: THE THOUSANDTH WORD
When on the hunt for art commentary and irreverent wit, turn to The Thousandth Word, The Rake's clever and acerbic art blog written by a dynamic sextet of art critics appropriately dubbed "The Vicious Circle". Full of delicious tidbits, rich descriptions, and cutting observations, The Thousandth Word is the perfect fodder to stir up some interesting conversation with like-minded compadres.
CLICK THE IMAGE FOR THE THOUSANDTH WORD SITE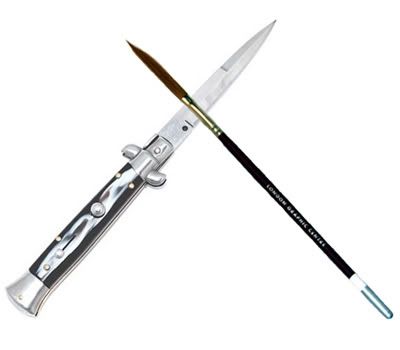 FRIDAY JUNE 6TH
Digital Crush Website Launch Party
@ 414 Soundbar
414 3rd Avenue N
Warehouse District
8pm / 21+ / Free until 10pm - $8 after
Have you been snapped by Digital Crush? Come to tonight's party to see if you made the cut! Photography collective DC is well known in the Twin Cities for their in-the-moment party photos, award-winning art photography, and creative promotional work. Tonight they officially launch a brand spankin' new website and throw a party in celebration at the 414 Soundbar! Check out prints of their work on display (and up for sale), dance to killer music by Millions Billions, DJ Bach, and Bryan Gerrard, space out to Digital Crush visuals on the Soundbar's amazing 7-projector system mixed live by VJ Matthais Saunders, and more. Not to mention - it's an open bar from 8-10pm!
BONUS:
It's a l'etoile affair! Arts Editor Kate Iverson and contributing writers and photographers Stephen Stephens and Susannah Dodge are Digital Crush!
CLICK THE IMAGE FOR THE DIGITAL CRUSH SITE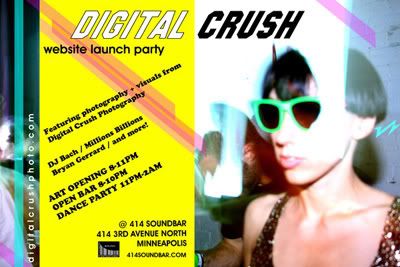 FRIDAY JUNE 6TH
Bike Art III
@
Altered Esthetics
1224 Quincy St. NE
Northeast Mpls
7-10pm / Free
Join Altered Esthetics for their 3rd annual Bike Art show opening tonight! Sculpture, installation, painting, photography, and more - all bike related - will dominate the gallery, along with the Twin Cities bike community who will be out in full force we're sure! Runs through June 28th.
CLICK FOR THIS ART EVENT AND MORE AT MPLSART.COM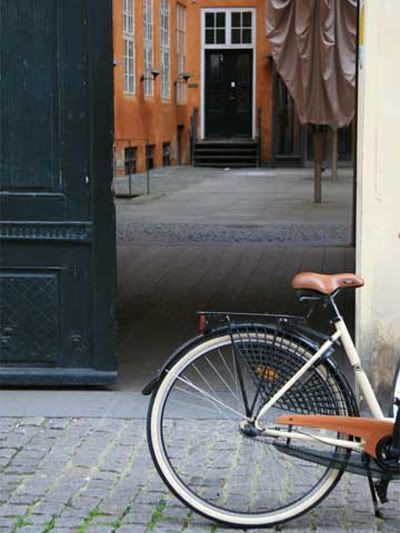 FRIDAY JUNE 6TH
Get Cryphy!
@ First Avenue VIP Room
701 1st Avenue N
Downtown Minneapolis
10pm / 18+ / $3
For those that still don't know, Cryphy is a mixture of two styles of hip-hop: Crunk from the South, and Hyphy from the West. So, come get Cryphy on the dance floor with Plain Ole Bill, DJ Fundamentalist, and Jimmy2Times as they cut up the finest in electro, hip-hop, Miami Bass, 80's R&B, and most importantly, Club Bangers. And as the flyer states: No Douchebags.
CLICK THE IMAGE FOR THE PUSH SITE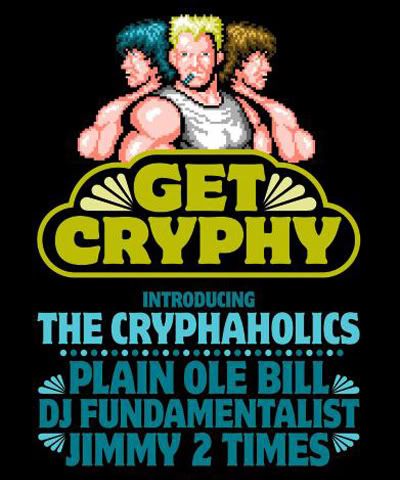 FRIDAY JUNE 6TH
Hotel
@ Kitty Cat Klub
313 14th Avenue SE
Dinkytown
10pm / 21+ / FREE
Jonathan Ackerman's monthly dance party HOTEL provides the perfect excuse to get your dance on at the awesome Kitty Cat Klub. This round hosts the best thing to come out of Philly since the cheese steak, Steven Bloodbath; known for his genre-hopping mixes and knack for getting butts shaking.
CLICK THE IMAGE FOR THE KITTY CAT KLUB SITE
FRIDAY JUNE 6TH
Project Girl
@
Intermedia Arts
2822 Lyndale Avenue South
Uptown
7-10pm / Free
For those interested in media reform and arts and youth empowerment, Project Girl, a summer "Multimedia Exhibition & Guide to Un-Mediafying Your Life," gets underway at Intermedia Arts. The nationally touring visual arts exhibition and series of hands-on events and workshops is designed to equip girls 10-18 with the tools to become more critical and informed consumers of media. Catering provided by our pals at the Red Stag Supperclub.
CLICK FOR THIS ART EVENT AND MORE AT MPLSART.COM
FRIDAY JUNE 6TH
HowWasTheShow.com's 6th Anniversary
@ Turf Club
1601 University Ave W
St. Paul
9pm / 21+ / $6
Tonight marks one of the biggest local music showcases of 2008.
HowWasTheShow.com
celebrates six years on the internet as one of the cities' most trusted sources of live-music coverage. This year the HowWasTheShow staff hand picked some of their favorite Twin Cities bands and put together a celebration that includes The Haves Have It, The 757s, The Evening Rig, Dallas Orbiter, and The Wars of 1812.
CLICK THE IMAGE FOR THE HOW WAS THE SHOW SITE
Photo by David de Young for HowWasTheShow.com
SATURDAY JUNE 7TH
Finnegan's ShamROCK
@ The Cabooze
917 Cedar Ave South
Minneapolis
2pm-10pm / 18+ / $20 adv $25 at the door / Rain or Shine!
Join Finnegans Irish Amber for their second annual outdoor music extravaganza: ShamROCK at the Cabooze! Featuring up-and-coming local acts Night in the Box and Romantica, and more, plus a headline performance by pacific northwest rockers Built to Spill. Rock out at the Cabooze's outdoor stage with Finnegans beer on tap, street entertainment, contests, and lotsa food. Simply put? A spectacular day of partying for a great cause - all proceeds go to benefit
Heading Home Hennepin
. As Finnegans says, "Drink Like You Care"!
l'etoile sat down this week for a chat with Finnegans Founder Jacquie Berglund...You are the founder of Finnegans, which is, amazingly, a non-profit beer company. Can you tell us what prompted you to start this?
Since being in college I remember always planning to do something in which I would leave this world a better place than when I got here. I have always had a passion for doing meaningful work that helps the greater good.
What sort of programs does Finnegans aim to help? What are your long term goals?
The Finnegan's mission is about helping to end poverty. We live in the wealthiest country in the world and do not feel it is acceptable that folks are unable to meet their basic needs. We donate funds to programs that are focused on alleviating poverty and are capacity building in nature. Long term - we hope to have Finnegans Irish Amber sold throughout the world and to have loads of other fun Finnegans products!!
This year's annual ShamROCK, put on by Finnegans, is shaping up to look like quite the rockin' ordeal - how did the ShamROCK come about, and what are you most excited for?
We created the music event Finnegans ShamROCK (formerly called Finnegans Summerfest' in 2007. Our goal was to create a branded event that was in alignment with our brand - good music, great beer, good fun and all for a great cause. All of the Finnegans profits from this event will be going to Heading Home Hennepin, a local community wide initiative to end homelessness in Hennepin County in the next 10 years.
Why should people drink Finnegan's?
People should drink Finnegans because it is a great tasting, local beer that does good.
If you weren't the mastermind behind Finnegan's, what would be your dream job?
I really can't imagine a job that I would love to do more than what I do with Finnegans...its an honest answer!
CLICK BUILT TO SPILL FOR THE FINNEGANS SITE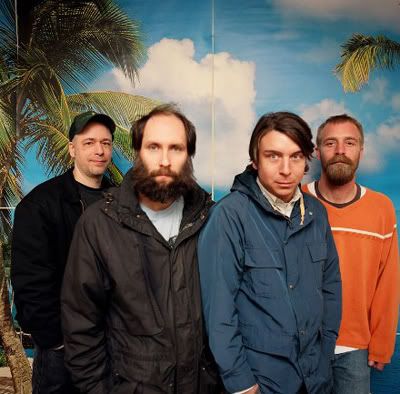 SATURDAY JUNE 7TH
Design Fiesta
@ Soap Factory
518 2nd Street SE
Northeast Mpls
Noon-6pm / Free / All Ages
Modeled after Tokyo's Design Showcase, Design Fiesta will feature over 40 artists selling their work at the Soap Factory this Saturday. With prints. posters, photographs, illustrations, paintings and custom fashions, you'll find everything you need to outfit your home and yourself. Sponsored by Vita.mn, with music by DJ Bach, Nikoless and more, Design Fiesta is the perfect diversion for a Saturday afternoon.
CLICK THE IMAGE FOR THE VITA.MN SITE
Photo by Photogen Inc.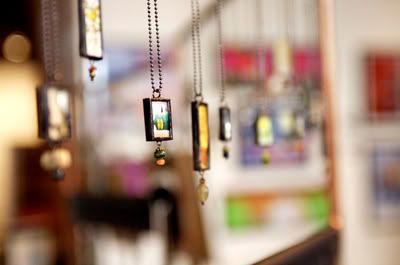 SATURDAY JUNE 7TH
Vital BBQ
@ Vital Vinyl
3 West 15th Street
(behind Vital Vinyl)
Minneapolis
2pm / Free
This is a BYOM. They've got the grill, you bring the meat. Four DJs spice things up. Sound good? It gets better. They have a DUNK TANK. At only a dollar a throw, what could be a better way to spend a fistful of bills than trying to dunk a DJ? Your rent can wait, say we.
CLICK THE IMAGE FOR THE VITAL SITE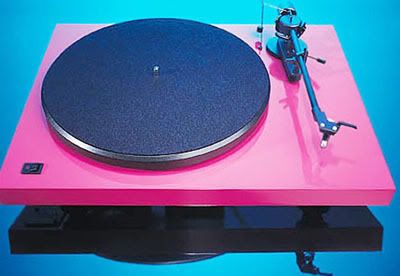 SATURDAY JUNE 7TH
Identity Swap
@
Minnesota Center for Photography
165 13th Avenue NE
Northeast Mpls
6-10pm / Free
Consider this the clothing version of the Leave a Penny Take a Penny dish. To swap, bring
at least
two of the many pieces of clothing you cleaned out of your closet this spring to the MCP, and start looking for some new summer style! Advice will be provided by the fashion geniuses of
Eclecticoiffeur
. Remember to take your before and after pictures in the photo booth to enter to win big in the identity swap contest.
CLICK THE IMAGE FOR THE MNCP SITE
Photo by Lee Stanford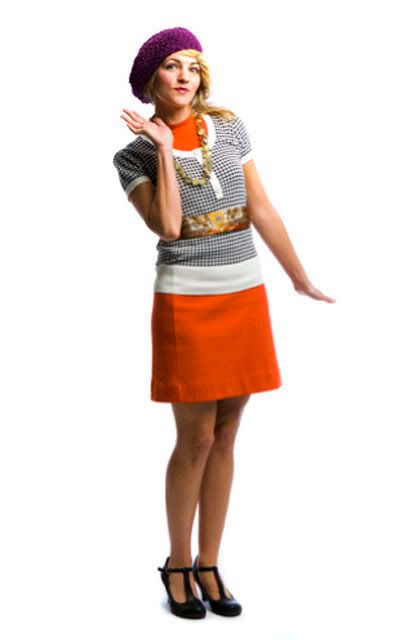 SATURDAY JUNE 7TH
Golden Energy
@
Art of This
3506 Nicollet Avenue
Minneapolis
7pm / $5 Suggested Donation / All Ages
Part of Art of This' One Nighter Series, Golden Energy is a one-time event comprised of visual art, performance and music. The artists of
Hardland/Heartland
have been granted limited time to work in collaboration, creating an experience that captures the magic that can only be found when creativity blossoms under extreme pressure.
CLICK FOR THIS AND OTHER ART EVENTS AT MPLSART.COM
SATURDAY JUNE 7TH
Imaginary Bags
@
One on One
117 Washington Ave. N
Minneapolis
7pm / Free
An auction of messenger bags designed by Minneapolis art-bikers! All proceeds go to the
Mark Loesch
Memorial Fund, so there's really no reason not to splurge - in fact that's the point. The Haves Have It and DJ Millions Billions provide the tunes, there's a runway show, and if for some reason you need more fun than that, you can design your own Crumpler Art Bag - with a paintball gun.
CLICK FOR THIS ART EVENT AND MORE AT MPLSART.COM
SATURDAY JUNE 7TH
Bella Koshka
@ The Nomad World Pub
501 Cedar Ave South
Minneapolis
9pm / 21+ / $5
Bella Koshka's violin-led gothic pop has been slowly buzzing to the top of the local music scene over the past 6 months, likely because their sound is so different than any other band in town. Immersed in the local fashion and art scene, the band's core duo of vocalist Laura Boland and violinist Hilary Davis are no strangers to looking good, however, sounding good seems to come to them just as easily with Bella Koshka's haunting organic melodies. Tonight is your chance to come down and see what the buzz is about! Glorious Monster and The Physics of Meaning open.
CLICK THE IMAGE FOR THE BELLA KOSHKA MYSPACE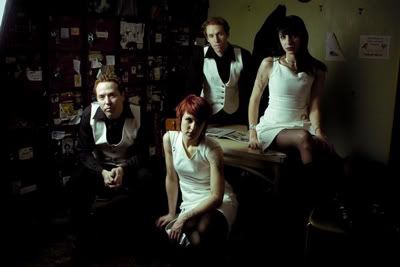 SUNDAY MUSIC PICK: THE BLACK GHOSTS
Yes, we know we've featured the
Black Ghosts
before, but they are good, no? The reason for this repeat is to not only let you know the BG's are coming out with their highly anticipated debut album in about a month, but to also clue all you on something awesome: the Ghosts have teamed up with
CULT-GEIST
to have a video commissioned for each song from their new album, with amazing results. See one of the videos below, directed by Koke Jaramillo and Luka Marchant, then check both
Bigstereo
and
Missing Toof
music blogs each week for alternating video premiers leading up to album's release on July 8th.
SUNDAY JUNE 8TH
Prince Party
@ The VIP Room
701 1st Avenue N
Downtown Mpls
9pm / 18+ / $7
Could Prince really be...50? No matter his age, he'll always be timeless to us. Prince would want your body slammin' to celebrate his half-century of sexiness, so get down to First Avenue - where they filmed Purple Rain, remember? $7, but only $4 if you wear purple or 80's clothes, like you usually do.
CLICK THE IMAGE FOR THE FIRST AVE SITE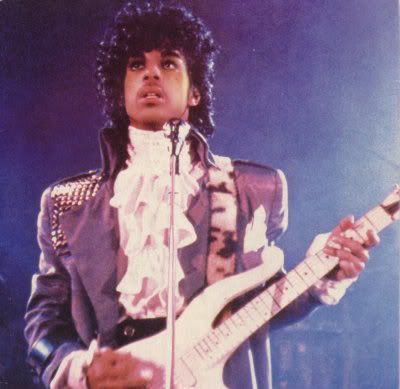 TUESDAY JUNE 10TH
Silver + Gold
@ Clubhouse Jager
923 Washington Ave.
North Loop
Every Tuesday / 21+ / 10pm / Free
Join DJ Jonathan Ackerman and l'étoile magazine for an evening of sly winks and sideways glances every Tuesday at Clubhouse Jager. Create some mystery, sip 2-4-1 cocktails with pretty people, and dance the night away to electro, pop, and so much more.
BONUS:
Flirt up a storm then visit letoilemagazine.com on Wednesdays for "missed connections" from the night before!
Sponsored by l'étoile magazine & Alphasuede
CLICK THE IMAGE FOR L'ETOILE TEXT CONNECTIONS
What's What Editor: Kate Iverson
Contributing Writers: Beth Hammarlund, Lacey Prpic Hedtke, Robyn Lewis