48 HOUR FRENZY
This weekend is jam packed with major party action and amazing art as per usual, but for 48 hours the artistic contagion index will be especially high. Hundreds of film crazies from all corners of the Twin Cities will throw caution to the wind and jump on board for the 48 Hour Film Project - including some of us! So, honk if you see a video camera and if you're interested, see Friday's listing below on how to get involved with one of the many teams.
xo-l'étoile
THURSDAY JUNE 12TH
Future of the Arts in MN Discussion Panel
@
Minneapolis Institute of Arts
2400 3rd Avenue S
Minneapolis
5:30pm / Free
Come listen in on a very important discussion on the state of the arts in Minnesota this evening, instigated by the Minneapolis Arts Commission and moderated by longtime arts advocate Robyne Robinson. After the panel discussion stick around for the opening reception of "Smoke and Mirrors", featuring photographs by former Minnesota Center for Photography director Vance Gellert.
CLICK THE IMAGE FOR THE MPLS ARTS COMMISSION SITE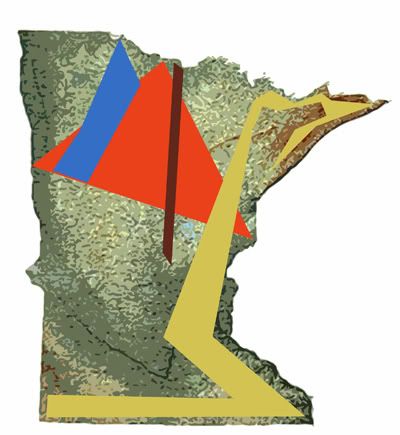 THURSDAY JUNE 12TH
Constance Wilde Post-Party Hosted by l'étoile magazine
@ The Guthrie Theater
Target Lounge
818 South 2nd Street
Minneapolis
Play: 7:30pm / $20 if you call 612-377-2224 and quote "AM"
After party: 10pm-Midnight / Free
Join the us at the Guthrie for an evening of theater and partying!
You needn't go to the play to attend the l'étoile-hosted after party
in the 2nd floor Target Lounge, but after seeing this production, we can't help but recommend with gusto that you take advantage of tonight special ticket price! The after party will feature music by DJs Double Trouble, drink specials and of course a beautiful view! You'll be disappointed when the Guthrie kicks us out at a civilized hour.
About the play:Did you know that Oscar Wilde was married? Yeah, neither did we. The phenomenal playwright and novelist, who referred to his sexuality as "Socratic," married and had two sons with Constance Lloyd, a young woman from a wealthy London family. The Secret Fall of Constance Wilde explores the life of this mystery woman. Staged in the Guthrie's McGuire proscenium theater, the story travels and shifts in time and perspective, bringing the humanity of a forgotten woman to life. This visually amazing production incorporates exquisite lighting and an industrial-classic set with decadent steampunk-esque costuming and a vibrant cast. A definite must-see!
CLICK THE IMAGE FOR THE GUTHRIE SITE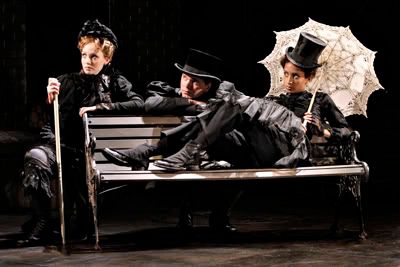 FRIDAY JUNE 13TH-15TH
48 Hour Film Project
Here at l'étoile we can't think of a more satisfying summer activity than making your own movie. This weekend over 85 teams of local filmmakers will be creating short films of yet-to-be-determined subject matter for the 48 Hour Film Project. Over 70 cities across the world participate, and the Minneapolis event is 2nd largest in the U.S.! Perhaps you've been waiting to let out your inner thespian, or maybe the Foley artist deep inside you is aching to be heard. So, whether you're a top-notch best boy or just someone who wants to be involved, we strongly encourage you to join one of the teams that are still looking for help - you'll be glad you did. And while monetary compensation is unlikely, fame and glory will certainly (ok, maybe) follow.
Speaking of that, our friends and l'étoile staffers
ALPHASUEDE
have their own team and invite your participation! They need stylish and energetic extras, assistants, and general what-have-you's with fun attitudes! Email
stephensquared@gmail.com
a.s.a.p. to join the team! You can also click
HERE
to put yourself out there to all teams.
CLICK THE IMAGE FOR THE 48 HOUR SITE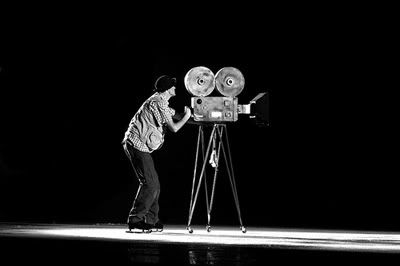 FRIDAY JUNE 13TH
Wall to Wall
@
MPLS Photo Coop
2400 North Second Street
(Second Floor)
Minneapolis
7pm-11pm / $10 suggested donation
Photographer Orin Rutchick and writer Chris Welsch have been documenting pilgrims and pilgrimages - though not exactly the Thanksgiving-loving, buckle shoe-wearing type. The pilgrims focused on in Wall to Wall are those journeying to the Western Wall in Jerusalem, and alternately, to Graceland. Elvis sounds are sure to waft out of the MPLS photo coop this evening as viewers drink wine, eat treats (including Israeli cous cous and barbequed chicken), and raise money for Rutchick and Welsch to travel to Jerusalem to finish this amazing project.
CLICK FOR THIS ART EVENT AND MORE AT MPLSART.COM
FRIDAY JUNE 13
ARP! Release Party
@
Art of This
3506 Nicollet Ave S
Minneapolis
7pm / $5 suggested donation
We can't wait to get our paws on another issue of ARP! This issue's theme is collecting, and ARP has collected quite a following themselves with consistently insightful writing and commentary. Stop by Art of This to see personal collections on display ranging from private notes passed in class to poodles. Chow Girls provide treats, Greg Karr (of KFAI) spins the tunes, and Jim Gladman does a live VJ session. Congratulations are definitely in order!
CLICK FOR THIS ART EVENT AND MORE AT MPLSART.COM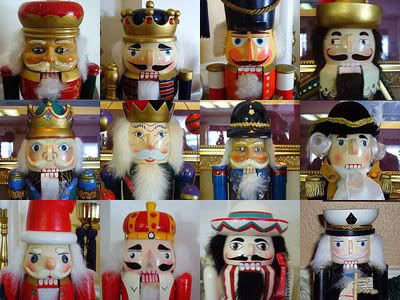 FRIDAY JUNE 13TH
The Electric Fetus' 40th Anniversary Celebration
@ First Avenue and the 7th Street Entry
509 1st Avenue N
Downtown Minneapolis
7pm/ 18+ / $5
As independent record stores are nearing extinction, it's hard to believe the Electric Fetus has been serving the eclectic music lover since 1968. Widely revered as the preeminent indie record store in Minnesota, the Electric Fetus is throwing itself a huge birthday party. This celebratory blowout will feature performances in the Mainroom by Doomtree, Polara, The Hypstrz, Tony Glover & V3, and The New Standards; and in the Entry, A Night in the Box, Jon Rodine, Moon Maan and a special super group called "The Electric Fetus All-Stars" that will feature current and past Fetus employees. And you get all that for just $5. Tickets are available at the Electric Fetus, of course.
CLICK THE IMAGE FOR THE ELECTRIC FETUS SITE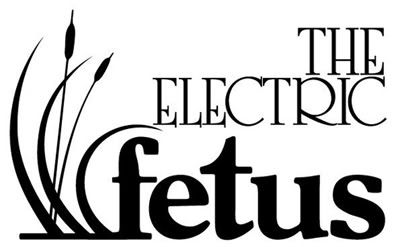 FRIDAY JUNE 13TH
Guilty Pleasures
@ Jitters Lounge and Martini Bar
205 East Hennepin Ave (under the Times)
Minneapolis
9pm / 21+ / Free
This weekly series of "Music you Hate to Love", featuring an all-star rotating cast of local DJs and drink specials, will be held at stylish downtown sweet spot Jitters every Friday during the month of June. This week Petey Wheatstraw will be mixing it up on the decks with former Dosh cohort DJ Judo.
CLICK THE IMAGE FOR THE JITTERS SITE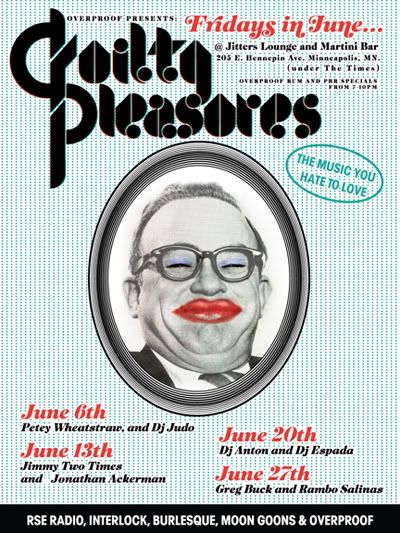 FRIDAY JUNE 13TH
SixOneTwo 1 Year Anniversary
@ Secret Location
Minneapolis
Check website day of for info
9pm / $12 in advance, $15 at the door
Dance till the sun comes up with the sickest party crew in Minneapolis, SixOneTwo. With more than 30 local and national performers on 4 stages, skate park madness, live graffiti art, and lots more surprises in store, this promises to be a Friday the 13th you wont soon forget. Location announced the day of event.
CLICK THE IMAGE FOR THE SIXONETWO SITE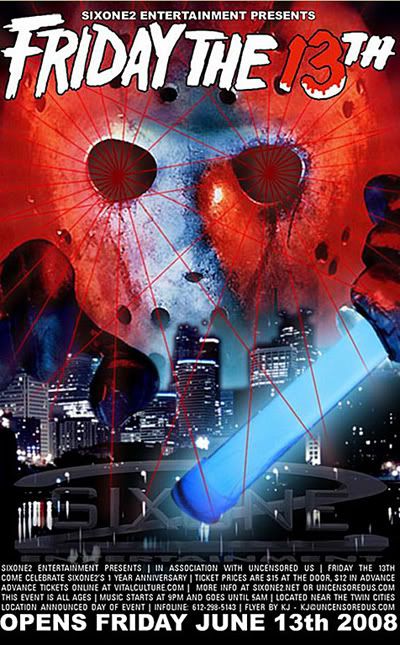 COOL LINK: BUY OLYMPIA
Get yr Vladimir Viewmasters here! Get yr sexy librarian swag! Buy Olympia started 9 years ago in Olympia Washington as a way for a few friends to sell handmade crafts. It's exploded into an online handmade-mecca. Artists are the rock stars, offering clothing, zines, kids stuff, jewelry and sooo much more. Search over 70 artist's wares and spend your whole paycheck while feeling good you're supporting artists. Plus you'll be the only one in town to have that microphone t-shirt.
CLICK THE IMAGE FOR THE BUY OLYMPIA SITE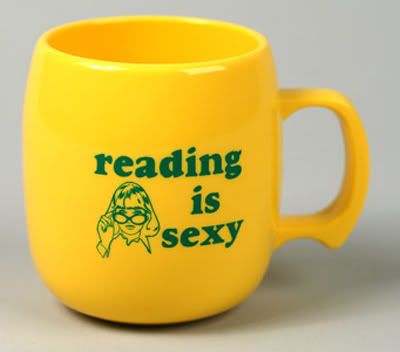 SATURDAY JUNE 14 (THROUGH SUNDAY)
Stone Arch Festival
@ Minneapolis Riverfront District
Saint Anthony Main
Historic Main St. / Father Hennepin Park
Minneapolis
10am-6pm / all ages / Free
Bring your dad to the Stone Arch Festival this weekend, buy him some Kettle Korn, tour the 250+ artist's booths, and finally, show him how cool the Twin Cities' music scene is by listening to Bella Koshka, Gospel Gossip, the Martin Devaney Band, and many more on one of the five stages that Stone Arch offers this year. We love the screenprinted promo poster created by one of our faves,
Miss Amy Jo
, so visit her booth, tell her you love it too then buy one to prove it!
CLICK THE IMAGE FOR THE STONE ARCH FESTIVAL SITE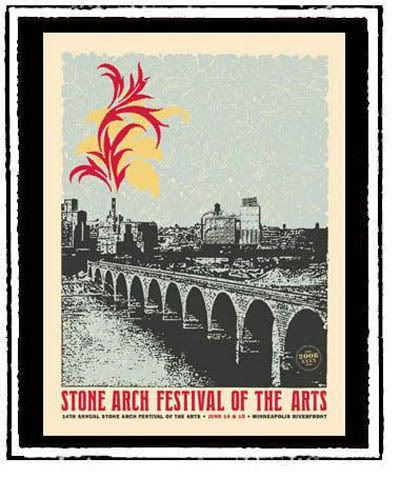 SATURDAY JUNE 14
Art Soak Yard Sale
@ Camphor Studios
740 E Lake St. (3rd floor of Robert Shoes building)
Minneapolis
Art sale 2pm-7pm / Reception 8pm-11pm / free
Don't miss your chance to claim you were at the sure-to-be-legendary Camphor Studios first event. Come in the afternoon for a artsy yard sale from 2-7pm, then stay for members exhibition from 8-11. Celebrate the founding of the space and listen to dreamy instrumental band Switzerlind at 8pm.
CLICK FOR THIS ART EVENT AND MORE AT MPLSART.COM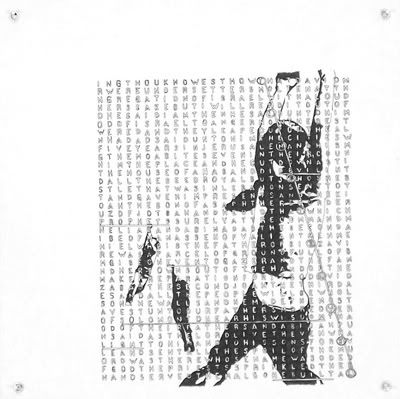 SATURDAY JUNE 14TH
Disco Picnic
@ Old Arizona Studios
2821 Nicollet Ave S
Minneapolis
2-7pm / All ages / Free
Part birthday party, part going away party, part pre-party, and part excuse to sit outside in the sun and listen to some good disco and deep house music. Please join local DJ crew HOME for some day-drinking on one of the coolest courtyard patios in the city. Booze and food will be available from the cafe at Old Arizona. Come down early, and stay until the end!
CLICK THE IMAGE FOR THE HOME MYSPACE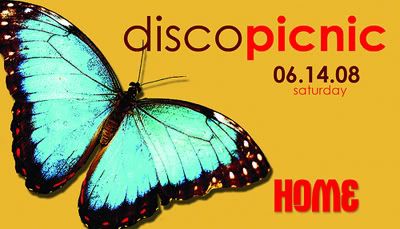 SATURDAY JUNE 14
DIY Fashion Show
@ Arise! Bookstore
2441 Lyndale Ave S
Minneapolis
6pm sharp!/ $5-10 suggested donation
The local fashion never stops, does it? This time the Belfry and Arise! team up for the second annual DIY Fashion Show. The runway begins at 6pm sharp on the backyard patio. Venture indoors for a juice and tea bar, haircuts and makeovers, a DIY boutique, record spinning, and of course, radical literature. Last year saw an evening gown made entirely of men's briefs and a kickin' dance party, so who knows what's in store this time?
CLICK THE IMAGE FOR THE ARISE SITE
SATURDAY JUNE 14TH
2nd Annual Red Stag Block Party
@ Red Stag Supperclub
509 1st Avenue NE
Northeast Minneapolis
5pm to 10:30pm / Rain or Shine / Free
Let the Block Party Season begin! Our pals at the Red Stag Supperclub are taking it to the streets of Northeast, offering up a new spin on an old Minnesota tradition. This year's edition will serve locally produced and organic foods, cold beverages, and will feature a flea market with Familia Skate Shop and Fifth Element as well as other local artists, a bouting of the North Star Roller Girls, and as an extra attraction, see who's got the groove in the hula-hoop contest! Musical entertainment provided by Lady Hard On, the Owls, Buffalo Jack and the Plow Boys, Mike Mictlan and DJ Paper Tiger from Doomtree, E.L.nO and DJ Misses McFeely. The event will be fittingly emceed by comedy troupe Electric Arc Radio. Best of all, the Red Stag crew manages to pull it all off with ZERO WASTE with a portion of the proceeds going to benefit the MN Fringe Festival.
CLICK THE IMAGE FOR THE RED STAG SITE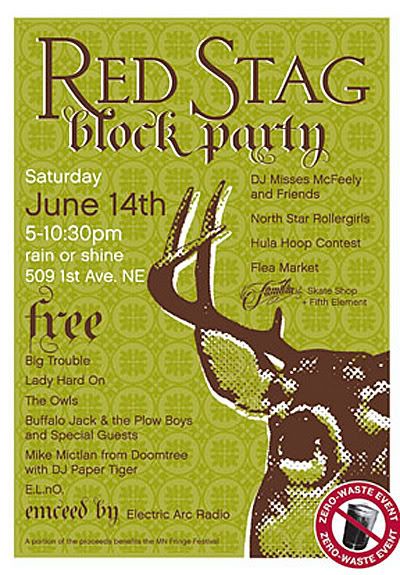 SATURDAY JUNE 14
Open Door 4
@
Rosalux Gallery
1011 Washington Ave S
Minneapolis
7pm-10pm / Free
Non-Rosalux members are invading! The gallery's annual juried show pops off tonight with art from over 15 top shelf local artists of non-member standing. This year's juror is Yasmil Raymond, assistant curator at the Walker. Wading through over 200 submissions was hard to do we're sure, but the chosen few are sure to amaze. Runs through June 29.
CLICK FOR THIS ART EVENT AND MORE AT MPLSART.COM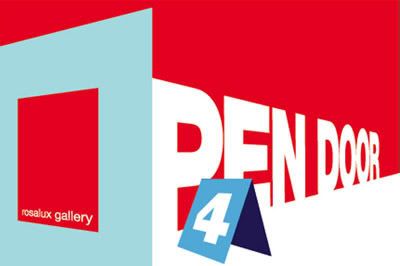 SATURDAY JUNE 14TH
Nylon Magazine Tour
@ Fine Line Music Cafe
318 First Avenue North
Minneapolis
8pm / 18+ / $16 in advance, $18 at the door
Trend setting fashion and culture mag NYLON continues its foray into all things cool by sponsoring a very hip evening of bands and possibly one of the most diverse summer tours to roll into Minneapolis. She Wants Revenge's brand of Joy Division-inspired post punk and depressingly catchy new-wave hooks creates the perfect soundtrack for dark and debaucherous dance floors, while fierce and feisty Nashville punks Be Your Own Pet remind us just how fun being young can be. Indie buzz bands the Virgins and the Switches support.
CLICK THE IMAGE FOR THE NYLON SITE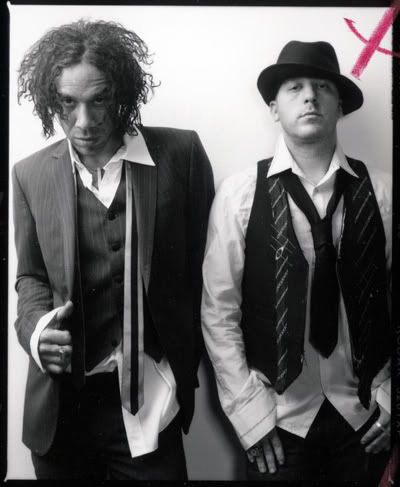 SATURDAY JUNE 14TH
Lock Inn 3
@ The Lock Inn
Secret Location
Downtown
email jp@secrettechno.com for location
2am / Cost TBD
Get locked in tonight at this awesome secret location! Music from the likes of Mike G and the Moongoons will keep you dancing until the sky turns from black to blue and you sober up enough to realize how bad you actually smell. The catch? You must show up NO LATER THAN 2AM to gain entrance. And, as always, respect the area and the space! This is a discreet byob so plan ahead.
CLICK THE IMAGE FOR THE SECRET TECHNO SITE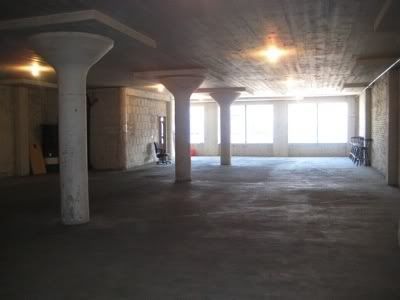 SUNDAY MUSIC PICK: SUNNY DAY SETS FIRE
Founded in London, Sunny Day Sets Fire is a group with many homelands, many talents and many sounds. The quintet's unique brand of hummable surreal pop is a perfect soundtrack to summertime. Keep your eyes peeled for the upcoming release of their debut album
Summer Palace
, which by the looks of it, will certainly establish Sunny Day Sets Fire as a major pop phenomenon.
CLICK THE IMAGE FOR THE SDSF MYSPACE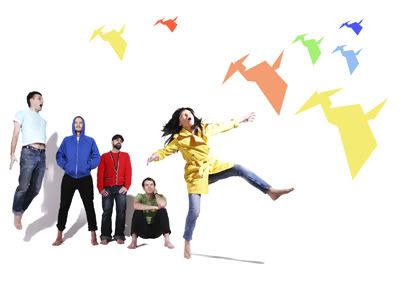 SUNDAY JUNE 15TH
Father's Day Cartoon Brunch
@ Suburban World Theatre
3022 Hennepin Ave
Uptown
9am - 2pm / All Ages
It's Fathers Day! And what better way to commemorate than with vintage cartoons and brunch at the historic Suburban World Theater. Treat Dad to a morning of great food and fondly remembered animated 'toons on the big screen this Sunday.
CLICK THE IMAGE FOR THE SUBURBAN WORLD SITE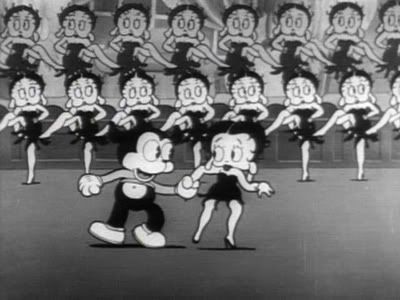 SUNDAY JUNE 15TH (RUNS JUNE 13th-AUGUST 24TH)
Star Wars: Where Science Meets Imagination
@ The Science Museum of Minnesota
120 W. Kellogg Blvd
St. Paul
$8 for members, $19-24 for non-members
A perfect Father's Day gift - if you can get in that is! Fantasy and reality join forces in Star Wars: Where Science Meets Imagination, the first exhibition to showcase costumes and props from all six Star Wars films while exploring cutting-edge research and modern technologies that could one day make the fantasy world of Star Wars a reality. Journey into the galaxy far, far away that has captivated audiences for more than 30 years. On display will be more than 80 costumes and props from the classic science fiction movies, 20 interactive stations, a robot theater and a full-size replica of the Millennium Falcon cockpit. In addition to viewing, visitors can test Landspeeders or experience levitation in a hovercraft.
BONUS:
"Special Effects" opens in the Omnitheater, taking you behind the scenes of Hollywood's biggest movies.
CLICK THE IMAGE FOR THE SCIENCE MUSEUM SITE
SUNDAY JUNE 15TH
More Cowbell's Mixed Bag
@ Acadia Cafe
329 Cedar Ave. S.
Minneapolis
8pm / All Ages / $5
Every month at the new Acadia Café location, local music blog MoreCowbell.net puts together an assorted collection of local musicians teaming up for an experimental set of stripped down tunes. This month, join PRISS, Bill Mike featuring Carnage beat boxing & Jacqueline Ferrier-Ultan on Cello; and Hummingbird with Jesse Schuster from Lucy Michelle & The Velvet Lapelles.
CLICK THE IMAGE FOR THE MORE COWBELL SITE
MONDAY JUNE 16TH
DJ Last Word's Birthday
@ The Dinkytowner
14th & 4th
Dinkytown
8pm / 21+ / Free
Join DJ Last Worrrrrd tonight at the Dinkytowner for a wild Monday night birthday bash. The flyer mentions sex, drugs, and rap, so we know it's right up your alley. Not to mention our favorite red haired-ed hussies,
Tendercakes
(pictured below), are making their DJ debut, which will be either be hot as hell or highly embarrassing...or possibly both!
BONUS:
Chicks drink free!
CLICK THE IMAGE FOR THE DJ LAST WORD MYSPACE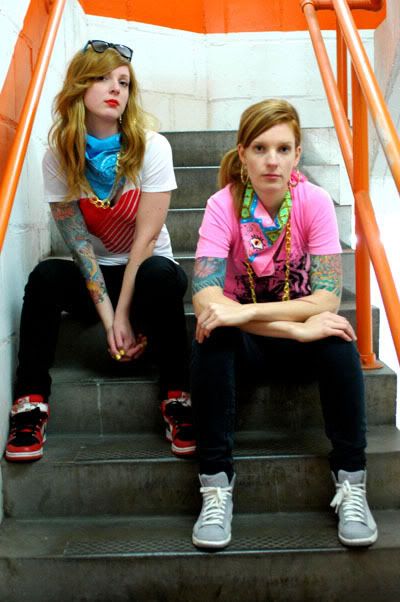 TUESDAY JUNE 17TH
Silver + Gold
@ Clubhouse Jager
923 Washington Ave.
North Loop
Every Tuesday / 21+ / 10pm / Free
Join DJ Jonathan Ackerman and l'étoile magazine for an evening of sly winks and sideways glances every Tuesday at Clubhouse Jager. Create some mystery, sip 2-4-1 cocktails with pretty people, and dance the night away to electro, pop, and so much more.
BONUS:
Flirt up a storm then visit letoilemagazine.com on Wednesdays for "missed connections" from the night before!
Sponsored by l'étoile magazine, Vita.mn & Alphasuede
CLICK THE IMAGE FOR L'ETOILE TEXT CONNECTIONS
What's What Editor: Kate Iverson
Contributing writers: Robyn Lewis, Lacey Pripc Hedke, Beth Hammarlund, Stephen Stephens