DROPPIN' THE BOOM
Attention party-prone Twin Citians! This weekend is simply filled to the brim with ear-plug worthy rock-outings and dance-offings. The signs of summer are in full swing and events of all shapes and sizes are in full effect. There is a pleasant assortment of indoor and outdoor shenanigans to be had, both at land and sea (well, ok,
river
), so make your days off count!
xo-l'étoile
Illustration by Molly Butterfoss for l'étoile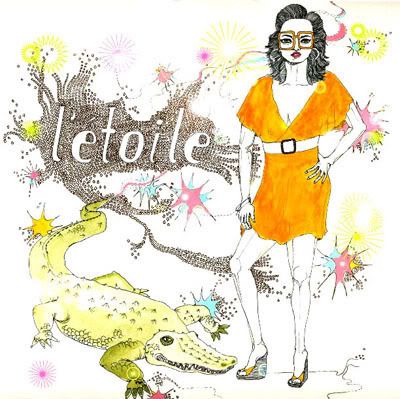 THURSDAY JUNE 19TH
Beer, Brats, and the Bard
@ The Guthrie
818 2nd Ave. S
Minneapolis
5:30 pre-show party, 7:30 show / $25
No play encompasses summertime better than Shakespeare's
A Midsummer Night's Dream
. Brimming with frivolity, mistaken identity and plenty of wine, this romantic comedy intertwines humans and fairies, royalty and peasants. The special deal of evening includes a brats and beer pre-show party on the patio at Cue, because the best way to see the Bard's comedy is with a full stomach and a slight buzz.
Call the Guthrie Box Office at 612-377-2224 and quote price code "AV" for the special deal. This amazing show ends it's run THIS Sunday, so get you're tickets NOW!
CLICK THE IMAGE FOR THE GUTHRIE SITE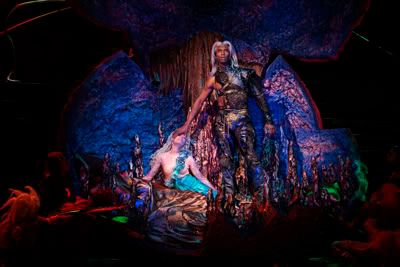 THURSDAY JUNE 19TH
Vita.mn Poolside Fashion Show
@ Calhoun Beach Club
2925 Dean Pkwy.
Minneapolis
7pm-10pm / $10 / Pre-sale tix @ Cliché and Pull Out a Plum Salon
There is absolutely no reason to miss this poolside show. Fione people, clothes from il Vostro Boutique and Cliché, styling by the hotness that is Eclecticoiffeur, 2-4-1 drink specials, poolside shopping and mini-makeovers! Whoa. Not to mention valet parking (cause you roll in style) and DJ sets from A-Ray and Richie Rivera. Sunset is the perfect backdrop for these beautiful bodies. We don't blame you, just pretend you're admiring the fashion.
CLICK THE IMAGE FOR THE VITA.MN SITE
Photo by Nic Marshall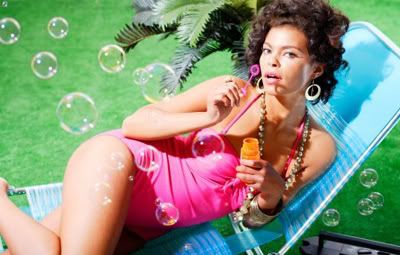 THURSDAY JUNE 19TH
Serenity
@ The Riverview Theater
3800 42nd Ave. S.
Minneapolis
Thursday 9:30pm, Friday-Saturday 11:30 pm / $7
Are you still reeling from
Firefly's
quick cancellation? Do you still hold out hope that Mal and Inara will work it out? Are you desperate to know more about what River Tam is truly capable of doing? If any of these questions make an iota of sense to you, join your fellow Browncoats at The Riverview this weekend - the 2007 cult classic based on the popular series will screen Thursday through Saturday. If you're new to the Firefly universe, this is your opportunity to familiarize yourself with one of the best science fiction/westerns ever created.
Like Sci-Fi? Visit
THIS
blog, written by l'etoile founder Beth Hammarlund, for a healthy dose of nerdiness AND Fashion!
CLICK THE IMAGE FOR THE RIVERVIEW SITE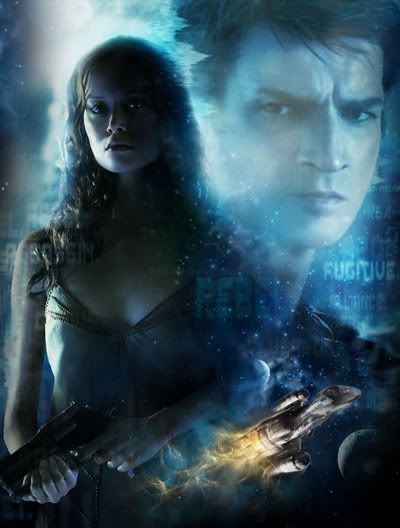 FRIDAY JUNE 20TH
Draw Too/Through the Looking Glass
@
SooVAC
2640 Lyndale Ave S
Minneapolis
Reception 6pm-9pm / Free
SooVAC pulls out all the stops with two killer shows at once. Draw Too: A Drawing Show in Four Acts shows 14 artists loosely interpreting the act and meaning of drawing, through pipe cleaners, graphite and (gasp!) computers. The Toomer Gallery shows Jennifer Davis, who is constantly impressing us. Her dreamy paintings of animals and pastel portraits of "unspoken thoughts" makes Through the Looking Glass the belle of the ball.
CLICK FOR THIS ART EVENT AND MORE AT MPLSART.COM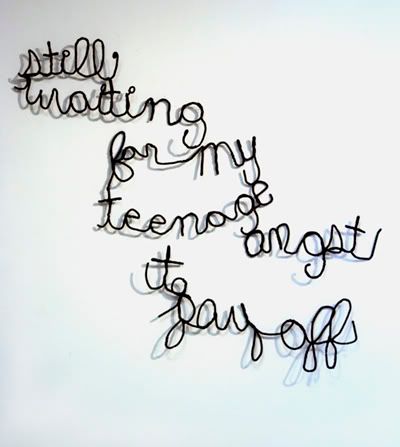 FRIDAY JUNE 20TH
Yuri Arjas
@
Rogue Buddha
357 13th Ave NE
Nordeast Minneapolis
Reception 7pm-11pm / Free
Canada might be coaxing artist and curator Yuri Arjas back, but he leaves with a final (for now) hurrah with his show, Reclaimed Memory. Through collected photographs, Yuri interprets the memory that was lost when these photographs were abandoned by their original admirers. Using found objects, he transforms old paper, frames and ephemera into new identities and remembrances.
CLICK FOR THIS ART EVENT AND MORE AT MPLSART.COM
FRIDAY JUNE 20TH
VimLab Summer Boat Party
@ Boom Island Park
744 Sibley St NE
Minneapolis
Boards at 9:30pm, docks at 1am / 21+ / $30
Vimlab will once again be hosting a floating dance club along mighty Mississippi with a full bar on board! Cruise down the river against the downtown Minneapolis skyline to a soundtrack supplied by special guest Love & Payne featuring Mike Moilanen on guitar, and a live percussionist. Jevne will spin & play live bass! Visit
Vital Culture
to snap up tickets.
There will also be an after-party at a secret location that will be revealed on the boat. Bon voyage!
CLICK THE IMAGE FOR THE VIMLAB SITE
FRIDAY JUNE 20TH
Honeymoon
@ First Avenue VIP Room
701 1st Ave N
Downtown Minneapolis
10pm-2am / 18+ / $3-$5
This party is all for the crowd. Each third Friday of every month, the Moongoons bring in acts from all over the place to work their dancefloor magic. Each month the party is themed, with prizes awarded for best dressed and more. This month's theme is BLOOD, so get ready to paint the town AND your clothes red. Not only that, but buy a one of those hot new t-shirts at the door and be ensured kewl points while you're creepin the streets! Honeymoon also has sweet dance-offs, visuals, and more. An RSVP at the Moongoons website gets you in for only $3!
BONUS:
Pop into
ROBOTlove
from 4-6 for a pre-honeymoon party that includes beer and prizes. Woo-hoo!
Honeymoon is sponsored by l'etoile magazine & ROBOTlove
CLICK THE IMAGE FOR THE MOONGOONS SITE
COOL LINK: MS. DEWEY
Bored of boring old search engines that just give you what you're looking for without any sass? Maybe you have a librarian fetish, or just miss human interaction. Ms. Dewey is a sexy animated librarian that gets really bored if you don't ask her anything. She taps on the glass, plays video games, comments on your search queries, and might cuss you out if you try to flirt with her. For a good time, type "Yo mama" into the search engine.
CLICK THE IMAGE FOR THE MS. DEWEY SITE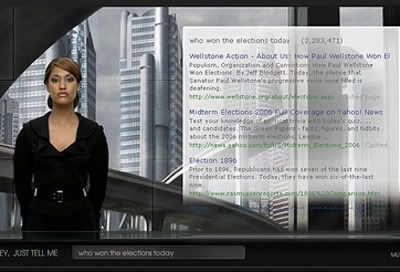 SATURDAY JUNE 21ST
National Go Skateboarding Day
@ Old Fobia Parking Lot
Corner of 1st and Washington
Downtown Minneapolis
1pm / All Ages / FREE
It doesn't get any better than a nationally recognized and sanctioned day of Skateboarding. Boarders will celebrate the pure exhilaration, creativity, and spirit of one of America's most beloved activities by blowing off all other obligations for a full day of skatin' and shot-callin'! Starting in the old Fobia parking lot and skating through the streets of downtown, then finishing in Uptown for a surprise made possible by Plywood Benders.
CLICK THE IMAGE FOR MORE INFORMATION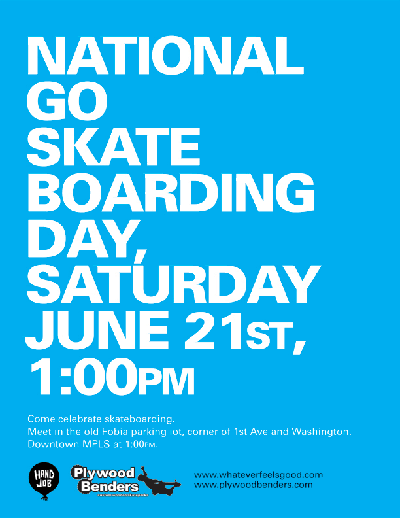 SATURDAY JUNE 21ST
Pabst Presents: The Big Blowout, Phase II
@ Psycho Suzi's Motor Lounge
2519 Marshall St NE
Minneapolis
3pm / 21+ / Free
Northeast remains the place to be for local music lovers today as Psycho Suzi's, not typically a music venue, plays host to a slew of top notch Minnesota tunesmiths on their "Poor Man's Paradise" patio all day as part of a Pabst Blue Ribbon sponsored musical blowout. Among the bands providing the tunes (while the cheap PBR libations flow) are electro-pop rockers These Modern Socks and the ever-sexy Solid Gold. Local designers Anthem Heart will be doing live t-shirt silk screening; other visual artists in attendance are Time Squad, Kate Bergau, Ed Holmberg, and Media 2017.
CLICK THE IMAGE FOR THE PSYCHO SUZI'S SITE
SATURDAY JUNE 21ST
Beautiful Deleuzers/Guattari Heroes
@
Shoebox Gallery
Window to the right of 2948 Chicago Av S.
Minneapolis
4pm-6pm / Free
Philosophers Gilles Deleuze and Felix Guattari comment on culture, transforming boundaries of imagination and desire. Eight artists see them as fit for homage through performance and visual art. Though the Shoebox Gallery is really just a window, consider it your 24 hour one-stop art shop. On Saturday, Kelley Meister will perch atop a six ft stool inside a giant birdcage in front of the gallery for her piece "Caught". Also Artist Tynan Kerr will host a BBQ potlatch/sale of his closing Metaphysical Totem Poles show. That's a lot of action for one window.
CLICK FOR THIS ART EVENT AND MORE AT MPLSART.COM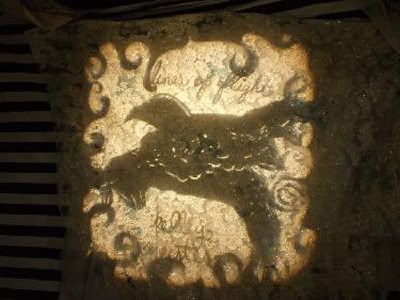 SATURDAY JUNE 21ST
Glancing Back/Charging Forward
@ Studio Z
275 E 4th St. Suite 100
Saint Paul
7pm / $20
Zeitgeist's June production, Zeitgeist: 30 Years of Groundbreaking Music highlights both past and present compositions with a dizzying array of aesthetic diversity—minimalist to modernist, neoclassic to postmodern, free improv to folk. Glancing Back/Charging Forward charts this musical landscape championing the many composers in the Twin Cities community, introducing the world premiere of Music of Our Time, a new concert-length work by over 150 Minnesota musicians.
CLICK THE IMAGE FOR MORE INFORMATION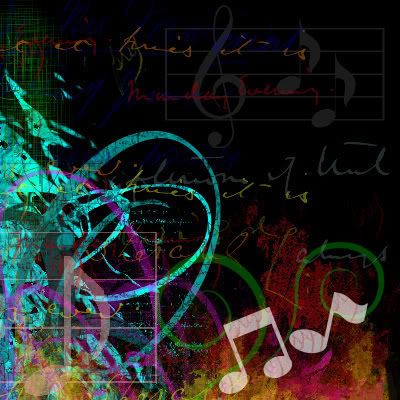 SATURDAY JUNE 21ST
Flash Jam
@ The Kitty Cat Klub
14th & 4th St.
Dinkytown
10pm / 21+ / Free
This "Professional Booty Movers Edition" of the sporadically occuring, but always awesome dance night
Flash Jam
brings us mad ass-shakin' fodder courtesy of NYC's DJ Dirty Finger (see our Sunday Music Pick below!), Winship, Portnoy, and host Jonathan Ackerman.
CLICK THE IMAGE FOR THE KITTY CAT SITE
SATURDAY JUNE 21ST
The Deaths
@ Hexagon Bar
2600 27th Ave S
Minneapolis
9pm / 21+ / Free
For those of you too slow on the uptake to snag tix to tonight's
sold-out Rock the Garden show
, head on over to the Hexagon for a stellar line up of psychedelic rock music with 4 of Minneapolis' best bands. Topping the bill is the dark, Kinks-inspired indie pop quartet The Deaths, who seem on the verge of breaking out of the Twin Cities bubble to go on to big things, and for good reason. Their critically acclaimed sophomore release Centralia and their showcase at South By Southwest earlier this year established them as one of Minneapolis' finest. Openers Dad in Common, Daughters of the Sun, and Magic Castles experiment with fuzzed out, trippy psychedelic jams for your listening pleasure.
CLICK THE IMAGE FOR THE DEATHS' MYSPACE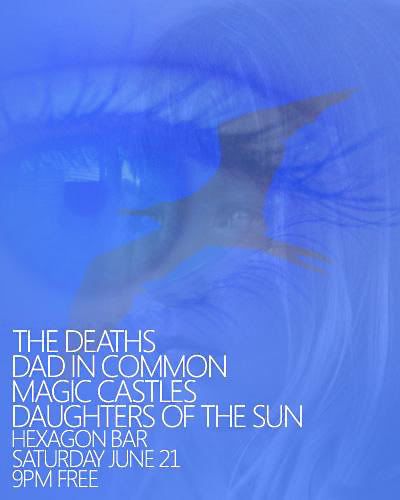 SATURDAY JUNE 21ST

Mark Mallman
@ 7th Street Entry
701 1st Ave N
Downtown Minneapolis
5pm / All Ages / $8 (Early show)
9pm / 21+ / $8 (Late show)
Move over David Bowie, Freddie Mercury, and The Darkness - MALLMAN is here! The infamous local keyboardist is known for his antics almost as much as his infectious pop songs. As one of the most compelling and unique songwriters and performers to emerge from Minneapolis in years, Mallman's reputation is exploding out of his home base into the world at large. Come to The Entry for one of the most spectacular, wild and enthralling stage shows you're ever likely to encounter.
CLICK THE IMAGE FOR THE MARK MALLMAN MYSPACE
Photo by Senorjerm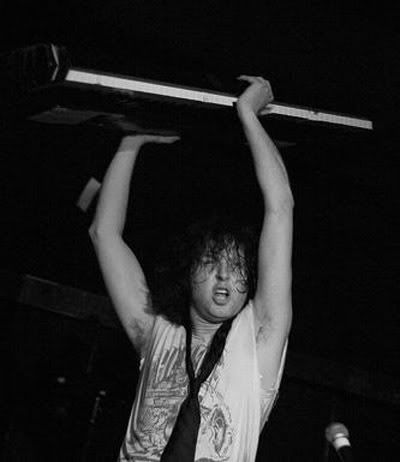 SUNDAY MUSIC PICK: DIRTY FINGER
Whether playing the sweaty lofts of Brooklyn or catering to London's elite, up-and-comer DJ Dirty Finger has performed alongside an eclectic array of musicians — everyone from Jazzy Jeff to Gang Gang Dance. This party-rocker knows just how to pack a dance floor to instigate a maximum amount of fun. His beat-soiling fingers spin a tight mix of '80s Euro new wave, dancey edits of early rock jams, and Latin soul classics. You can catch DJ Dirty Finger in all his glory at Palmers (what?) on Thursday night and at FLASH JAM at the Kitty Cat Klub this Saturday night (see listing above)!
CLICK THE IMAGE FOR THE DIRTY FINGER MYSPACE
SUNDAY JUNE 22ND
Dance Quest
@ 414 Soundbar
414 3rd Avenue N
Minneapolis
8pm / 21+
Dance Quest is THE place to be Sunday night! Featuring resident DJ XXNAUGHTY Wood, bringing the newest tracks out to the dance floor for a proto electronic dance revolution for the 21st and 22nd centuries. This is a truly multimedia experience with fashion videos, artistic videos of the 60's, 70s, and 80s, new wave music videos - an all consuming visual experience curated by Nico.
CLICK THE IMAGE FOR THE DANCE QUEST MYSPACE
MIXTAPE MONDAY: TENDERCAKES
Our red hot pals,
Tendercakes
, fresh off their DJ debut at the Dinkytowner this past Monday, bring some damn dirty jams to keep you bouncin' between now and the 4th of July, when they get down low at the Kitty Cat Klub! Download the free mix at the link below.
CLICK TO DOWNLOAD THE FREE MIX
TUESDAY JUNE 24TH
Silver + Gold
@ Clubhouse Jager
923 Washington Ave.
North Loop
Tuesdays / 21+ / 10pm / Free / 2-4-1 Cocktails!
Join DJ Jonathan Ackerman and l'étoile magazine for an evening of sly winks and sideways glances every Tuesday at Clubhouse Jager. Create some mystery, sip 2-4-1 cocktails with pretty people, and dance the night away to electro, pop, and so much more.
BONUS:
Flirt up a storm then visit letoilemagazine.com on Wednesdays for "missed connections" from the night before!
Sponsored by l'étoile magazine & Alphasuede
CLICK THE IMAGE FOR L'ETOILE TEXT CONNECTIONS
What's What Editor: Kate Iverson
Contributing Writers: Robyn Lewis, Lacey Prpic Hedtke, Beth Hammarlund