SWEET SATISFACTION
Hopefully you've all recovered from the excitement and wonders of Fashion Weekend! We have, and we're happy to report that, despite a few well-deserved hangovers, we're stylistically satisfied thanks to the many informative and visually amazing events put on by our fashion community. Check out our post-Fashion Weekend coverage below and recharge your batteries for THIS weekend, which contains a treasure trove of art, film, and music events on both sides of the river!
ps-Thanks to all who came out to the l'étoile co-sponsored event, Connoisseur, at the Suburban World Theatre. We had a blast!
xo-l'étoile
CLICK THE IMAGE FOR OUR FASHION WEEKEND RECAP!
photo by Amy Pierce for l'étoile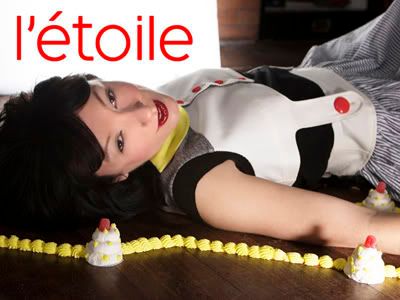 WEDNESDAY APRIL 23RD
Minnesota Mid-Fest Party
@ The Red Stag
509 1st Ave. N
Northeast Mpls
9:30pm-1am / 21+ / Free
Following the screening of Minnesota made film "Mondo Bondo", the MN State Film & TV Board throws a mid-fest party for the Mpls/St.Paul International Film Festival at the
Red Stag Supper Club
. Featuring drink specials, appetizers, and a performance by local burlesque crew "Le Cirque Rouge", not to mention plenty of interesting company.
For a complete Film Festival schedule, click
HERE
.
CLICK THE IMAGE FOR THE FILM FESTIVAL SITE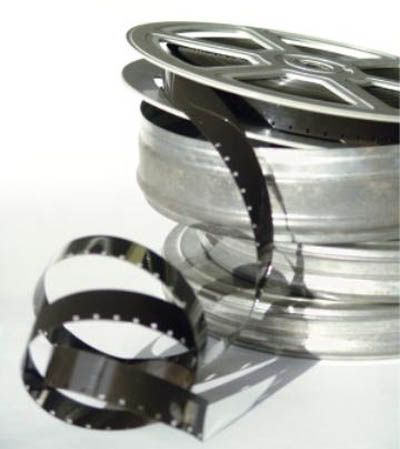 THURSDAY APRIL 24TH
Drawings by Brant Kingman
@ Salon Du Nord
325 Cedar St.
Downtown St.Paul
7-10pm / Free
The always interesting Brant Kingman does not disappoint with this new collection of drawings. His first exhibit in this medium in over 10 years, you can expect this prolific artist to bring the provocative, and the personality to back it up.
BONUS:
Can't make it Thursday? Stop by during the
St.Paul Art Crawl
on Friday or Saturday evening.
CLICK THE IMAGE FOR THE KINGMAN SITE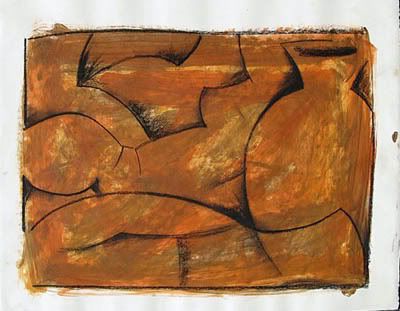 THURSDAY APRIL 24TH
Family Funktion
@ 414 Soundbar
414 3rd Ave. N
Warehouse District
10pm / 21+ / $5
It's a dance-off! Featuring some of the cities busiest and most danceable DJs such as Eidolon, theDEVIOUSone, Jon Hester, Aaron Bliss, Little Aaron, Nik Gunz, Ghetto, and Brian Thomas. The perfect pre-cursor to the weekend!
CLICK THE IMAGE FOR THE SOUNDBAR SITE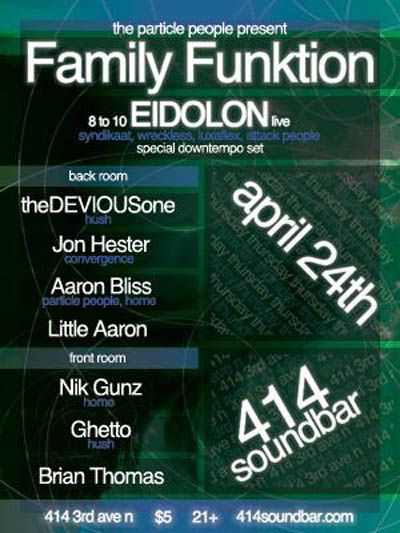 FRIDAY ART PICK: MNARTISTS MASHUP
Finally on YouTube, complete with a disco-fresh soundtrack courtesy of the Moongoons,
Alphasuede
brings you the mnartists mashup video produced by Clement Shimizu and Kate Iverson for last year's Festival of Appropriation.
See if you can spot your own art!
FRIDAY APRIL 25TH
Rock n' Raffle
@ Station 4
201 E. 4th St.
St.Paul
5pm-9:30pm / All Ages / $2
Up and coming shutterbugs from MCTC throw a rockin' benefit for the Minnesota Center for Photography at Station 4 this evening. Featuring a $1-per-ticket-raffle for over 20 works of photography, plus the sounds of local bands The Nina! The Pinta!, Estate, The Malmbergs, and Ambition Recliner.
CLICK THE IMAGE FOR THE MNCP SITE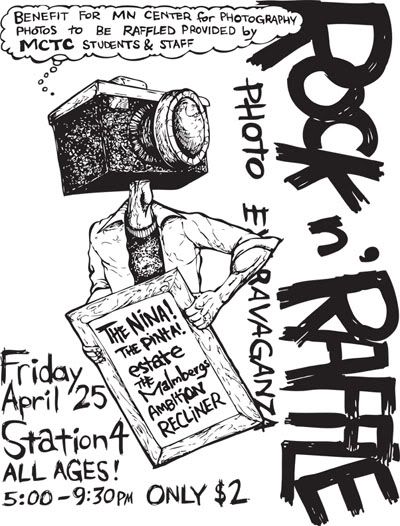 FRIDAY APRIL 25TH (THROUGH SUNDAY)
St.Paul Art Crawl
@ Various Locations
Lowertown St.Paul
Friday 6-10pm
Saturday 2-10pm
Sunday Noon-5pm
The St.Paul version of Art-A-Whirl kicks off this Friday. Enjoy the beautiful weather with a leisurely stroll through Lowertown, explore the vast array of artist studios in numerous buildings in the area, then relax on the patio of the
Black Dog Cafe
(our favorite art crawl people watching spot) with a nice glass of wine. A perfect first date!
CLICK THE IMAGE FOR THE ART CRAWL SITE
art by Michael Bahl
FRIDAY APRIL 25TH
Cursters Fantastico
@
Toomer Gallery
at SOOVac
2640 Lyndale Ave.
Uptown
7-9pm / Free
Painter and Sculptor Erin Currie exhibits her adorably dark work at the Toomer this month. Raised with a background in Scandinavian art and culture, Currie grew up drawing folklore inspired characters. Today her work is still filled with strange creatures, culminating in this interesting and whimsical body of work.
CLICK FOR THIS ART EVENT AND MORE AT MPLSART.COM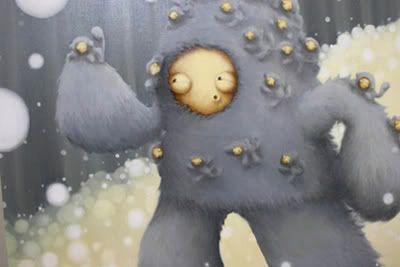 FRIDAY APRIL 26TH
Friendly Freddie's Birthday Bash
@ Clubhouse Jager
923 Washington Ave.
North Loops
10pm / 21+ / Free
Help celebrate the birthday of Jager's most musically inclined Bartender, Friendly Freddie, and his equally friendly better half, Allison. Sit back and listen while Freddie performs his signature brand of funky experimental jazz and hip-hop fusion, then dance the night away to a surprise guest DJ spinning 90's rap and funk! $3 Jager Lagers and $1 Mystery Shots all night long.
CLICK FREDDIE & ALLISON FOR THE JAGER MYSPACE
FRIDAY APRIL 26TH
Bitch Flowers Party
@ The Varsity Theater
1308 4th St. SE
Dinkytown
8pm / 21+ / Free
Join a bevy of fancy and fabulous drag queens at this festive spring soiree! A parade of performers, aerialists, and illusionists will grace the stage throughout the evening along with DJ sets by Lori Barbero & Irish Paddy and DJ Levine plus super special musical guest Oryon.
CLICK THE IMAGE FOR THE VARSITY SITE
COOL LINK: LIKECOOL.COM
One of the most fun gadget and design sites we've come across in recent memory. Chocked full of collectable toys, stylish frivolity, funky housewares, and randomly cool, if not useless products that we simply must have!
CLICK THE IMAGE FOR THE LIKECOOL SITE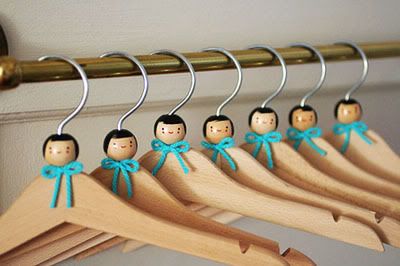 SATURDAY APRIL 26TH
Rox Jewelry Trunk Show
@ Spill the Wine
1101 Washington Ave.
Downtown Mpls
11am-5pm / Free
Stop in and sip a glass of vino with amazing jewelry designer and Fox 9 News babe Robyne Robinson. Set your sights on Robyne's recently created treasures hand-made with rare baubles from around the world, painstakingly selected and collected by the artist herself.
CLICK THE IMAGE FOR THE ROX MPLS SITE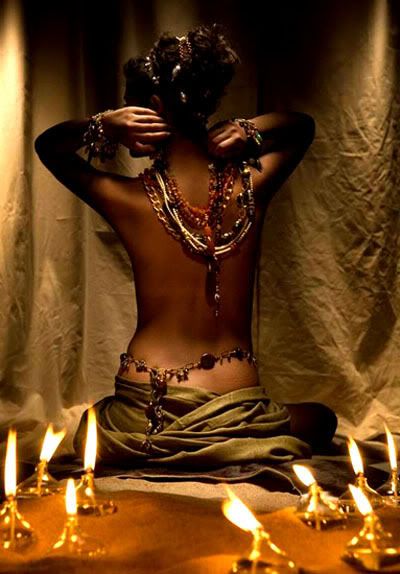 SATURDAY APRIL 26TH
ArtiCulture Rummage Sale & Art Supply Swap
@ ArtiCulture
3745 Minnehaha Ave. S
Minneapolis
9am-5pm / Free
Come dig for treasure at this artsy weekend rummage sale! Catch deals on clothing, appliances, furniture, coats, purses, and plenty more. Bring your art supplies, swap or sell them to other artists, and meet some new friends while you're at it.
CLICK THE IMAGE FOR THE ARTICULTURE SITE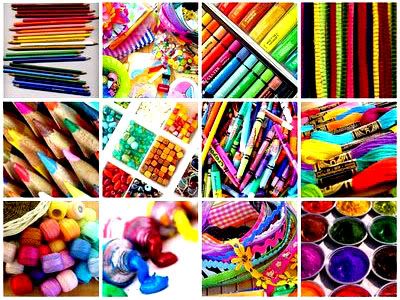 SATURDAY APRIL 26TH
Craftstravaganza
@ State Fair Grounds
Fine Arts Building
St.Paul
9am-6pm / Free
For the third year in a row, the artsy cool kids of Craftstravaganza put on an event to stitch, decoupage, and crochet home about. 75 vendors, 6 bands, and 9 hours of rockin' crafty goodness awaits you. Mom's Day is just around the bend, and nothing says I love you more than local artistry!
CLICK THE IMAGE FOR THE CRAFTSTRAVAGANZA SITE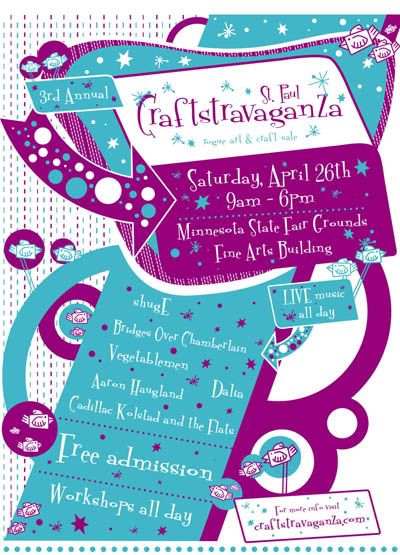 SATURDAY APRIL 26TH
So...What is This Really About, Then?
@
Umber Studios
3109 East 42nd St.
Minneapolis
8pm / Free
A grand experiment in collaboration! Local artists Andy DuCett, Ric Stultz, and Michael Joseph Winslow step away from their normal creative fortes to exhibit this 4-year long collaborative project. The artists draw, paint, and write at the same time, on the same piece of paper, to create an immediate-gratification-style piece of art. Over 40 of these works as well as a 6 foot wall mural will be on display.
CLICK FOR THIS ART EVENT AND MORE AT MPLSART.COM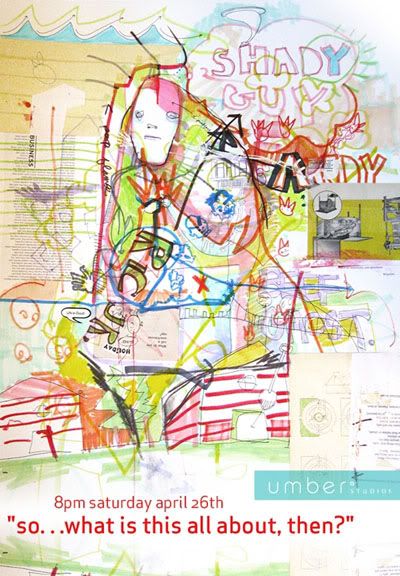 SATURDAY APRIL 26TH
Who's Piss is This?
@
First Amendment Gallery
1101 Stinson Blvd
Northeast Mpls
7-10pm / Free
The artistic powerhouse that is
Aesthetic Apparatus
show off their latest, and undoubtedly spectacular, works of screeprinted tastiness. Snap up not only new prints, but not-so-new prints, books, and other AA treasures. Also featuring the musical stylings of Everybell & Whistle and Birmingham Al's Wildcat Revival.
CLICK FOR THIS ART EVENT AND MORE AT MPLSART.COM
SATURDAY APRIL 26TH
April in Paris
@ The MMAA
50 W. Kellogg Blvd
St.Paul
8pm / $10 - $8 Advance
Partake in this lovely evening event at the Minnesota Museum of American Art as part of the ART HERE series. Enjoy cocktails, live music by Dreamland Faces, and a film screening of the Academy Award winning "La Vie En Rose", an engrossing story based on the life of French singer Edith Piaf.
CLICK THE IMAGE FOR THE MMAA SITE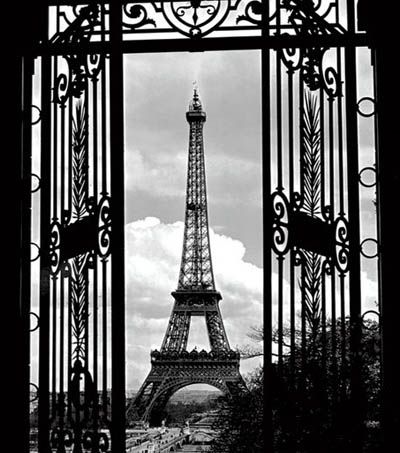 SATURDAY APRIL 26TH
Nobot & Estate Magical Remix Project
@ The Nomad
501 Cedar Ave. S
West Bank
9:30 / 21+ / $5
Like-minded electronic music makers Nobot and Estate join forces to bring you the Magical Remix Project, a earbending adventure in sound manipulation...with a danceably cute beat! DJ Bach on decks rounds out the evening.
CLICK THE IMAGE FOR THE NOBOT & ESTATE MYSPACE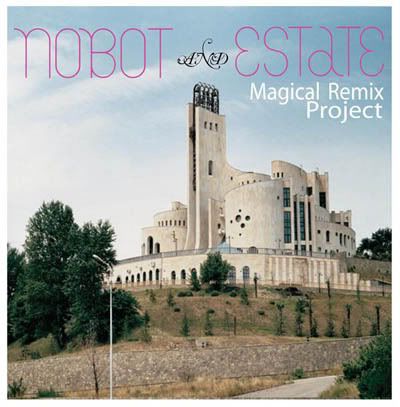 SATURDAY APRIL 26TH
Black
@ The VIP Room
701 1st Ave. N
Downtown Mpls
10pm / $5
If you are old enough to remember the rave days of yore, you'll surely recognize the names Woody McBride aka DJ ESP and Cat in the Hat. Party like it's 1992 at this old school technohead reunion in the VIP Room featuring Woody McBride and DJ Cat in the Hat, along with David Diagonal and Little Aaron.
BONUS:
Too Much Love in the Mainroom features resident DJ Soviet Panda with Poptastic & Konsept (CHI). Sweet!
CLICK THE IMAGE FOR THE BLACK MYSPACE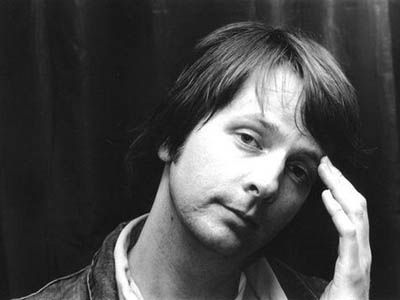 SUNDAY MUSIC PICK: MEMORY SELECTOR
This week's dreamy music pick hails from various locations in the Midwest, where creating "harmonic wave patterns" comes naturally and magical circuit bent noises are rampant! The daring trio of
Michael Una
(Chicago),
Cameron Moore
(Minneapolis), and
Mike Simpkins
(Minneapolis) make electro-acoustically charged mood music suitable for a futuristic space odyssey or simply geeking-out on a rainy day.
Gearing up for next week's Bent Festival, May 1st-3rd at Intermedia Arts, the boys of Memory Selector sat down with l'étoile to talk circuit bending, creative process, and more...
We love that you describe your music as "electric-rainbow jams", can you tell us about your creative process for making music?
There's several elements at play here. First, we mostly improvise all our music, but not in a free-jazz-noise way; we've played together a lot and have a similar aesthetic, so we can generally intuit where everyone wants to go in a cohesive way. Another element is this idea of looping and sampling ourselves and each other as we play, folding interlocked layers together in a polyrhythmic swirling mass. The last piece of the triforce is a shared love of bright, bubbly sounds and head-nodding rhythms. While each of us generates sound using different tools, we're still approaching the same idea from different angles. The result is sometimes psychadelic, sometimes dreamy, always bouncy and fun.
What are some of the most unusual items you have used to create sound?
Mike Simpkins has some rare and unique synthesizers that we love, like the MS-101 or his Soundlab Mini-Synth built into a lunchbox. Cameron runs his guitar through many, many effects to achieve textural variations, including a distortion box that was built in Russia. Michael Una has a big box full of circuit-bent toys like the "Wizard Wand," homemade devices like the "Flash Radio Oscillator" that looks like a bomb, and an electrified african thumb piano.
How did you come together to form Memory Selector?
Memory Selector is the result of long-distance friendship between Michael Una and Cameron Moore - we went to college together and moved separate ways. It's similar in concept to The Postal Service, but instead of sending tracks via snail mail, we use email and then travel to practice and play out occasionally. Mike Simpkins runs an internet music label that has featured music by Michael Una, and generally joins us on recording sessions and Minneapolis gigs.
What can we expect at this years Bent Festival?
First of all, there will be lots of brightly colored plastic objects everywhere. And a lot of those will be buzzing, squelching, and bleeping, usually in the hands of someone with a big smile on their face. You can expect to get hands-on with pretty much everything. And you can expect to learn a lot about electronics and cheap-but-effective human interface. Mike Una will be conducting a workshop on building a robot that can be programmed to play acoustic drums, and there's be other
workshops about circuit-bending, building a Theremin, and more. There will be live performances by people wearing costumes. There will be a barbeque and beer-drinking, and camaraderie of the geekiest variety. There will be beats and dancing and probably some crazy nerd fashion as well.
What's next for Memory Selector in 2008?
2008 should see a further refinement of process, and maybe a few more gigs. Having the technology to travel lightly and play improvised, high-tech sets has been the real task of this project. We finally have a solid infrastructure to do this, and its only getting better. We're working on a mind-blowing live show involving lasers and sound-reactive wearable LED suits, surround sound output for our live shows, and 3-D projections that will require the audience to be decked out in those blue-red white cardboard glasses. And we have other secret plans in the works involving robots and bicycles and melting your reality.
For more info on next week's Bent Festival co-sponsored by l'étoile magazine and MAKE Magazine click HERE.
CLICK THE IMAGE FOR THE MEMORY SELECTOR MYSPACE