FASHION DASH
As Twin Cities style mavens gear up for Voltage: Fashion Amplified on April 16th, and MNFashion Weekend April 18th-20th, we here at l'étoile feel the anticipation and excitement ten-fold, as our friends and collaborators put the finishing touches on their collections and events. This weekend there is a lot to see and do, most definitely, but we recommend taking the time to snap up tickets to certain fashion-fueled events before they sell out!
xo-l'étoile
photo credit Amy Pierce for l'étoile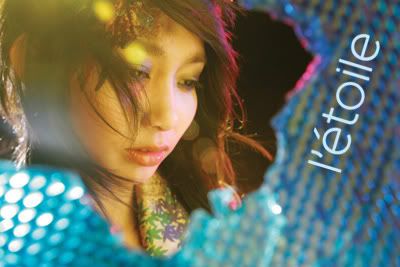 WEDNESDAY APRIL 2ND
Transmission Rad 80's Party
@ Clubhouse Jager
923 Washington Ave.
North Loop
10pm / 21+ / Free
Rock a side-pony and bust out the blue eyeshadow! Transmission is all about the 80's tonight. Get radical with the MTV generation (before internet killed the video star) and sip on some "transmission fluid" at this wild, wild dance party.
CLICK THE IMAGE FOR THE TRANSMISSION MYSPACE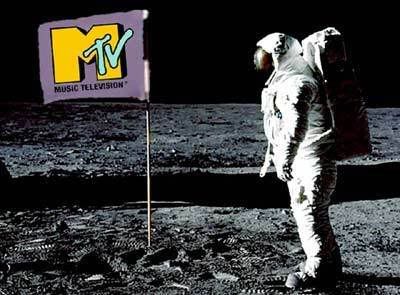 THURSDAY APRIL 3RD
1st Thursdays in the Arts District
@
Various Locations
Northeast Mpls
Now that the weather is looking up, take advantage of it with a trek to Northeast for the monthly 1st Thursdays Art Crawl. Stop into any number of studio arts buildings such as Northrup King, Casket Arts, California Building, Thorpe Building and more for art ala Nordeast!
SPOTLIGHT:
Check out The Penny Dreadfuls: Works by Bohemian Press in the 3rd Floor Gallery of the Northrup King Building.
CLICK FOR THIS ART EVENT AND MORE AT MPLSART.COM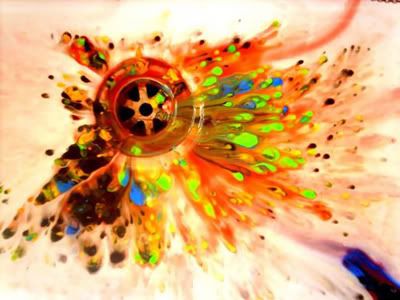 THURSDAY APRIL 3RD (THROUGH THE 13TH)
Idigaragua / Massgraves (Double Feature)
@ The Bedlam Theatre
1501 S. 6th Street
West Bank
7:30 & 9:30 / $15 for single show - $20 both
Fort Wilson Riot teams up with Lamb Lays with Lion theater company and Artistic Director Jeremy Catterton once again to bring you the sequel to last year's critically acclaimed "indie rock opera", Idigaragua. The second installment of a five part epic, Idigaragua tells the story of one man's lifetime from the mundane to the magical - with a well-crafted and rockin' soundtrack courtesy of Fort Wilson Riot. Not to be outdone by themselves, Lamb Lays with Lion makes it a double whammy with the addition of Massgraves, a hip-hop oddessy featuring original music by another local group, Kill the Vultures. Expect a spectacle!
CLICK THE IMAGE FOR THE LAMB LAYS WITH LION SITE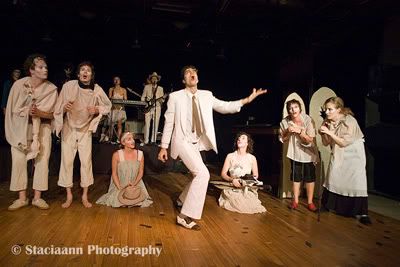 VOLTAGE DESIGN PICK: CALPURNIA PEACH
The fresh and youthful designs of Ashley and Luci aka
Calpurnia Peach
, are destined to become your favorite party gear for the seasons ahead. Based on the imaginary escapades of a young girl (Calpurina Peach), these frolic-friendly designs feature hand-made screen prints on cute mini-dresses, onesies, and coats. Designed for the "adventurously mischievous young-at-heart", which we can only assume means YOU.
See the designs of Calpurnia Peach at Voltage: Fashion Amplified, at 1st Avenue on April 16th. Get your tickets before they sell out HERE!
CLICK THE IMAGE FOR THE VOLTAGE SITE
Photo by Emily Madsen
FRIDAY APRIL 4TH
MPLS VS. STPL
@
Altered Esthetics Gallery
1224 Quincy St. NE
Northeast Minneapolis
7-10pm / Free
The Twin Cities battle it out in the art arena at Altered Esthetics Gallery. Check out works by St. Paul artists tonight, then head to
The Black Dog Cafe
in St. Paul on April 19th from 5-8pm for the Minneapolis perspective. A little friendly competition never hurt anyone!
CLICK FOR THIS ART EVENT AND MORE AT MPLSART.COM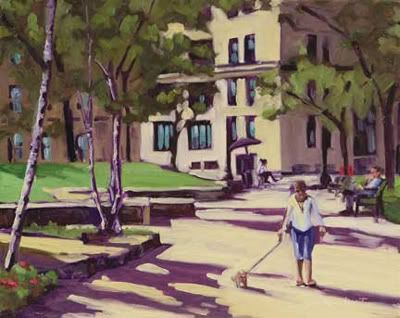 FRIDAY APRIL 4TH
Installation 4: It's a Beautiful World
@
The Rogue Buddha Gallery
357 13th Ave. NE
Northeast Mpls
7-11pm / Free
Scion (yes, the car company) makes a much-anticipated stop in Minneapolis with their 4th annual art tour. Featuring collage, painting, photography and sculpture from slew of contemporary artists of high-repute including Dalek, Mike Giant, Ron English, David Ellis, Jeff Soto, and over 30 more. Enjoy the musical stylings of DJ Kool Akiem and Jonathan Ackerman plus beverages from, no joke, Colt 45. How can you possibly go wrong?
CLICK FOR THIS ART EVENT AND MORE AT MPLSART.COM
FRIDAY APRIL 4TH
Scapes
@
Katherine E. Nash Gallery
405 21st Ave. S.
Minneapolis
6-9pm / Free
Thesis exhibition of UofM grad students Carlos DeGroot, Caroline Kent, R. Justin Stewart, Gail Heidel, Tim Roby, and Christopher P. Baker. Additional work by undergrads will also be on display.
CLICK FOR THIS ART EVENT AND MORE AT MPLSART.COM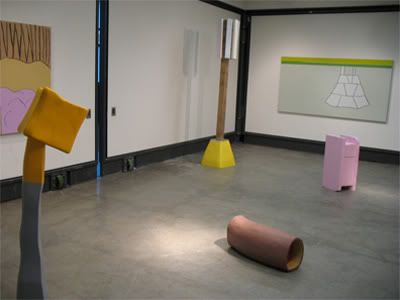 FRIDAY APRIL 4TH
Off-Kilter Comics
@
MCAD Gallery
2501 Stevens Ave.
Minneapolis
6:30-8pm (Artists talk at 6pm) / Free
A comic exhibition curated by Chicago cartoonist Onsmith, and featuring the eclectic work of Zak Sally, Lilli Carre, John Haniewicz, Dan Zettwock, and Ivan Brunetti.
BONUS:
Check out the work of MCAD Graphic Design students on display tonight as well.
CLICK FOR THIS ART EVENT AND MORE AT MPLSART.COM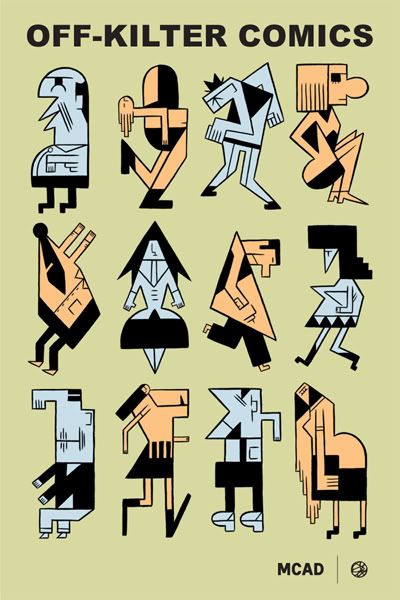 FRIDAY APRIL 4TH
Hotel
@ The Kitty Cat Klub
14th & University
Dinkytown
10pm / 21+ / Free
Join Jonathan Ackerman and friends for their monthly dance craze, this time featuring special out-of-towner
Will Eastman
. The boys will bring the jams, all you have to do is bring your dancing shoes and your willingness to act a fool on the floor.
CLICK THE IMAGE FOR MORE INFO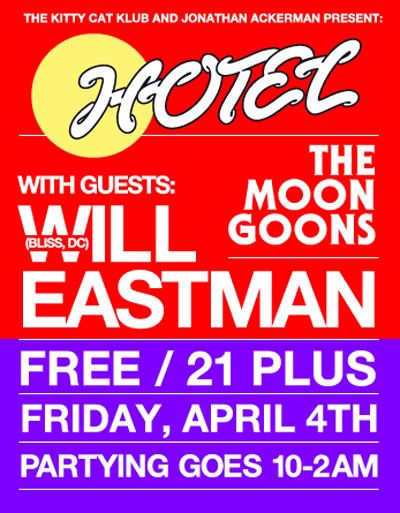 FRIDAY APRIL 4TH
Treehouse Records Birthday Party
@ The Turf Club
University & Snelling
St.Paul
9pm / 21+
Help celebrate the birthday of Minneapolis vinyl haven, Treehouse Records (at a bar in St.Paul). Featuring the tuneage of Paul Metzger, The Hypstyrz, Vampire Hands, and Chooglin'.
CLICK THE IMAGE FOR THE TREEHOUSE SITE
FRIDAY APRIL 4TH
Get Cryphy!
@ The VIP Room
701 1st Ave. N
Downtown Mpls
10pm / 18+ / $3
Fifth Element and Push invite you down to the VIP to get cryphy tonight! Featuring the bad, bad beats of Jimmy 2 Times, Plain Ole Bill, Bitch Azz Darius, and DJ Fundamentalist.
CLICK THE IMAGE FOR THE 1ST AVE SITE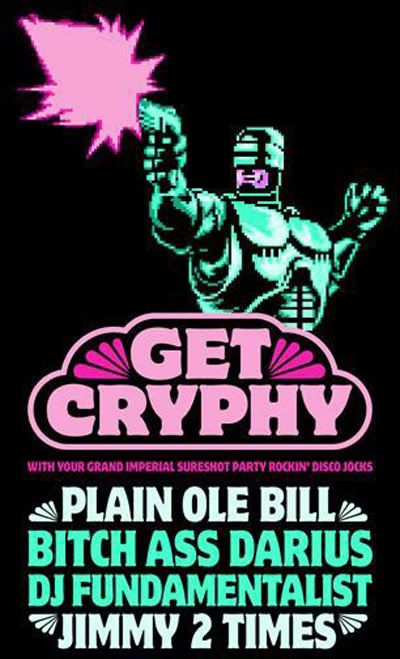 COOL LINK: DROPCLOCK
A crisp and refreshing new screen saver from Japanese graphics firm
Tha
, Dropclock shows every minute of real time in watery, dreamy slow-mo - keeping you on time and visually stimulated and/or entranced, if not hydrated.
CLICK THE IMAGE TO DOWNLOAD THE SCREENSAVER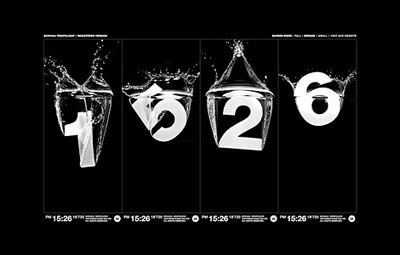 SATURDAY APRIL 5TH
Rock the Cause Presents: Rock Star
@ Suburban World Theatre
3020 Hennepin Ave.
Uptown
1pm / All Ages / $11
Rock out this afternoon for a good cause! Local babe-magnets Invincible Kids, So It Goes, Maudlin, The Limns, Sick of Sarah, and Catchpenny make it a party to remember, with proceeds going to benefit the Children's Home Society & Family Services.
CLICK THE IMAGE FOR THE ROCK THE CAUSE SITE
SATURDAY APRIL 5TH
Russell Joslin: Self Portraits
@
Umber Studios
3109 East 42nd Street
Minneapolis
8pm / Free
Head to Umber Studios tonight for a lesson in black and white photography. Russell Joslin, a nationally exhibited artist, not to mention owner, publisher, and editor of
SHOTS Magazine
, invites us into his surreal world of brutally dark and contorted self-portraits.
CLICK FOR THIS ART EVENT AND MORE AT MPLSART.COM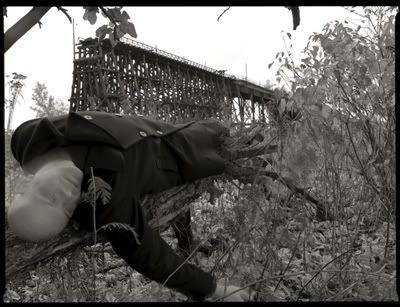 SATURDAY APRIL 5TH
The Great Upset CD Release w/ Kid Dakota
@ The Ritz
345 13th Ave. NE
Northeast Mpls
7:30pm / All Ages / $8 Door - $5 Advance
Dark country-alt rockers The Great Upset headline this sure-to-be-stellar show in support of their sophomore release "The Coldest Kiss". Local boys made good Kid Dakota kick things off along with Landing Gear and a special acoustic set by Adam Levy.
CLICK THE IMAGE FOR THE GREAT UPSET MYSPACE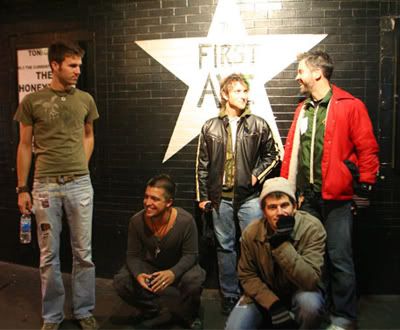 SATURDAY APRIL 5TH
Pathalogical
@
Art of This Gallery
3506 Nicollet Ave. S.
Minneapolis
7-11pm / Free
Artists and SOOVAC compadres Suzy Greenberg and Alison Hiltner team up for "Pathalogical", where they explore "fears, misconceptions, and strange beauty of the internal landscapes and lifeforms of physiological studies". We're sure it's really pretty too!
CLICK FOR THIS ART EVENT AND MORE AT MPLSART.COM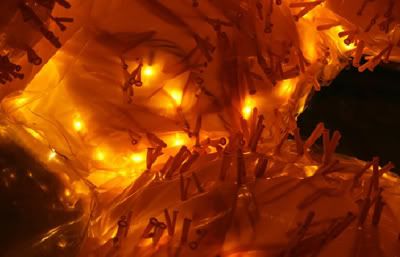 SUNDAY MUSIC PICK: WILL EASTMAN
Our Sunday Music Pick just so happens to be rocking the Twin Cities this weekend at Hotel, Too Much Love, AND a super secret, blow-out after party. Eclectic party-popper DJ Will Eastman has pretty much cornered the market in dancefloor-burning in his hometown of Washington DC. Currently holding down two monthly club residencies, one of them going on for 8+ years, Eastman is also making a name for himself with dance-crazy remixes for the likes of Codebreaker and more. Check out Mr. Eastman at the link below and LIVE this weekend in the M-P-L-S!
CLICK THE THE IMAGE FOR THE WILL EASTMAN MYSPACE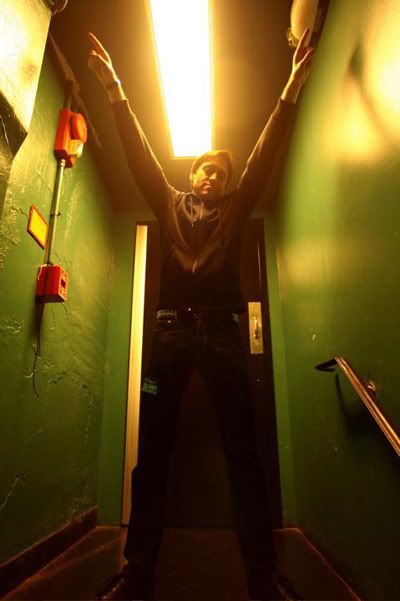 SUNDAY APRIL 6TH
Chuck & Sean's Trivia
@ 331 Club
331 13th Ave. NE
Northeast Mpls
9pm / 21+ / Free
Chuck Terhark and Sean McPherson create a perfect bridge between the effects of alcohol and the utilization of those parts of your subconscious that store useless knowledge. Participate in two rounds of 15 questions in the quest for a $20 bar tab, then stick around for DJs and general Sunday night shenanigans at the 331.
CLICK THE IMAGE FOR THE 331 SITE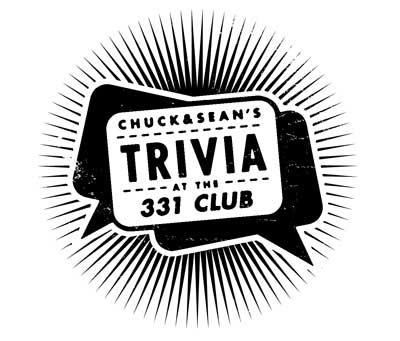 SUNDAY APRIL 6TH (THROUGH THE 8TH)
Nellie McKay
@ The Dakota
1010 Nicollet Mall
Minneapolis
7pm & 9:30pm / $22-$30
Fresh, funny, and just cynical enough to please the most jaded of music fans, strong-willed and vibrant singer/songwriter Nellie McKay takes over the Dakota for a 3 night stint of jazzy indie-pop goodness.
CLICK THE IMAGE FOR THE NELLIE MCKAY SITE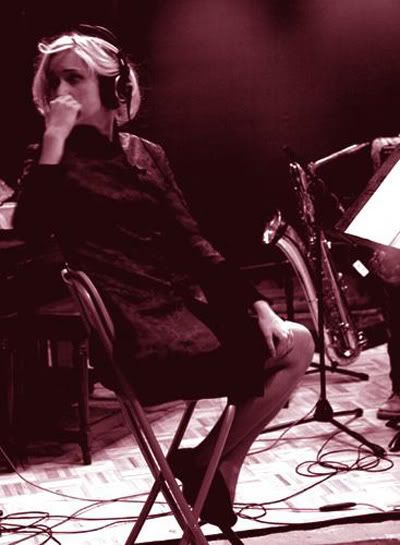 MIXTAPE MONDAY
Moongoons SXSW Mix
Fresh off their mini-tour which included a number of SXSW shows plus stops in Oklahoma City, Milwaukee, and Duluth, local party rockers
the Moongoons
return to Minneapolis with bang - and a sweet new mix.
CLICK THE IMAGE TO DOWNLOAD THE MIX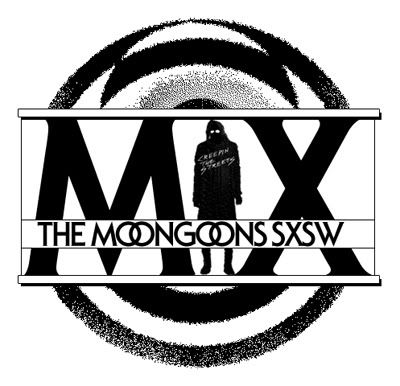 FASHION WEEKEND PARTY ALERT: TIX ON SALE NOW!
Connoisseur
Saturday April 19th
@ The Suburban World Theatre
3020 Hennepin Ave. S.
Uptown
9pm-1am / 21+ / $10
pre-sale tix available at ROBOTlove and Cliche (cash only)
YouWorkForThem
and
HYPE
present Connoisseur, a multi-media art event at the beautiful Suburban World Theatre in Uptown. Featuring the best of the best in music, visuals, fashion and performance, party-goers will enjoy a hip and stylish atmosphere set to the ornate backdrop of the historic theatre.
Featuring fashion performance by Hyperlush, YouWorkForThem Video Premiere, Visuals by Alphasuede, special guest DJ Asphalt Haynes along with sets by Mike the 2600 King, Michael Cina, Karl Frankowski, and Benny Lojak.
Sponsored by YouWorkForThem, HYPE, Burlesque, mnartists.org, mplsart.com, MNFashion and l'etoile magazine
CLICK THE IMAGE FOR THE CONNOISTRE SITE