HOT, HOT, HOT
Just because the new year is upon us and the slate is wiped clean doesn't mean you can't bend the rules a little. We happen to love a happy balance of naughty and nice - so, with all the caliente post-holiday soirees going on this weekend we hope you'll live it up and party like it's...2008!
xo-l'étoile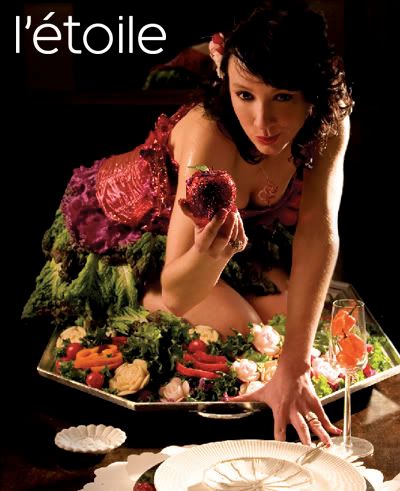 THURSDAY JANUARY 3RD
Frida Naturaleza Viva
@ The Walker Cinema
1750 Hennepin Ave.
Minneapolis
7pm / Free tickets at the Bazinet Lobby desk at 6pm
Who doesn't love free movies? Especially when they're about one of the most enchanting artists of our time - Frida Kahlo. Paul Leduc's film tells her story in surreal flashbacks, capturing the spirit of Frida Kahlo as an artist, cultural leader, and political activist.
BONUS:
Tonight is Target Free Thursdays, so give yourself time to explore the whole museum and catch the Frida exhibit before it closes on January 20th.
CLICK THE IMAGE FOR THE WALKER SITE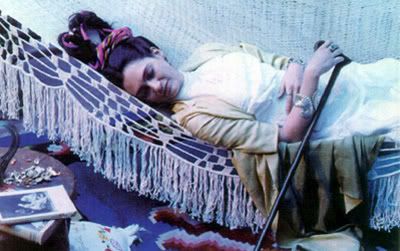 FRIDAY ART PICK: GEOFFREY COTTENCEAU & ROMAIN ROUSSET
Swiss artists Geoffrey Cottenceau & Romain Rousset create a bizarre fantasy world with their abstract sculpture meets fashion photography. What do your adornments say about you? What if your clothes revolted? Cottenceau and Rousset will definitely make you think about it.
CLICK THE IMAGE FOR THE GNEBORG SITE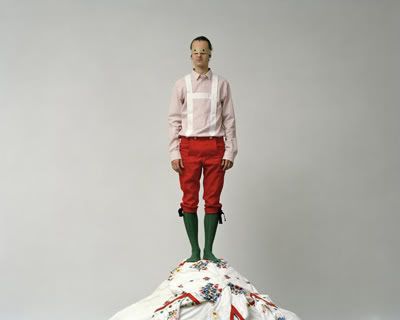 FRIDAY JANUARY 4TH
Midwest Sanctuary
@ Altered Esthetics
1224 Quincy St. NE
Northeast Mpls
6pm-9pm / Free (donations encouraged)
With so many cultures representing in the Twin Cities, Altered Esthetics is on top of it with Midwest Sancuary, a group show featuring artwork by and about the diverse population in the Midwest.
CLICK THE IMAGE FOR THE ALTERED ESTHETICS SITE
FRIDAY JANUARY 4TH
Hotel
@ Kitty Cat Klub
14th & University
Dinkytown
10pm / 21+ / Free
Robots are the coolest, and tonight they spread that coolness to Kitty Cat Klub (cozy in it's own more cat-than-robot way). Members of Oklahoma City collective, Dance Robots Dance, make a cameo alongside local party rocker Jonathan Ackerman. Wear your dance pants!
CLICK THE IMAGE FOR THE DANCE ROBOTS DANCE MYSPACE
FRIDAY JANUARY 4TH
Beatrix Jar
@ Clubhouse Jager
923 Washington Ave.
North Loop
10pm / 21+ / Free
Not only do they travel the land spreading their knowledge of circuit bending but the couple that makes up Beatrix Jar are also known for wearing very attractive matching sweaters. Stop in to the Clubhouse tonight to hear what they mix up - and sip something smooth while you're at it.
CLICK THE IMAGE FOR THE BEATRIX JAR SITE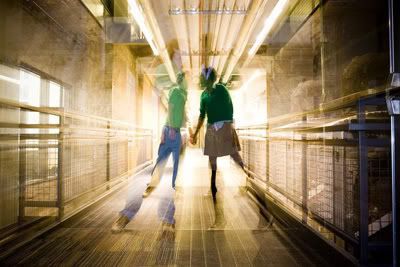 FRIDAY JANUARY 4TH
Ollie Stench's 40th Birthday Bomb-nanza
@ The 7th St. Entry
701 1st Ave.
Downtown Mpls
8pm / 21+ / $6
Longtime local punk scene staple, writer, and rocker Brad Beving aka Ollie Stench officially goes over the hill tonight! As a member of many memorable punk bands such as The Ed Gein Fan Club and the Subversives - this erstwhile bouncer, radio host, and Drinking with Ian cohort has wracked up an impressive punk rock resume that deserves your humble respect. Buy Ollie a birthday shot and rock out to Stench supporters The Hostages, The Mighty Mofos, Maps of Norway and Miss Carla's Velvet Lash tonight at the Entry.
CLICK THE IMAGE FOR THE FIRST AVE SITE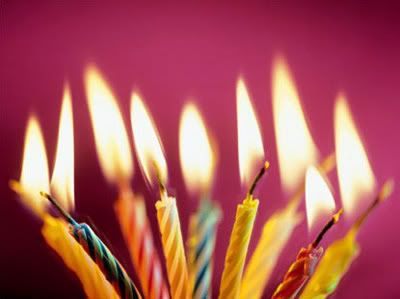 FRIDAY JANUARY 4TH
Ramones Tribute Show
@ The Terminal Bar
409 East Hennepin Ave.
Minneapolis
10pm / 21+
Going to the Terminal Bar is like taking a stroll down memory lane - some places never change. However, that stroll would be more rockin' if it were accompanied by the sounds of the Ramones - live! Well, the Ramones themselves obviously won't be there, but don't let that stop you from quickly growing your hair out for this tribute show.
CLICK THE IMAGE FOR THE TERMINAL BAR MYSPACE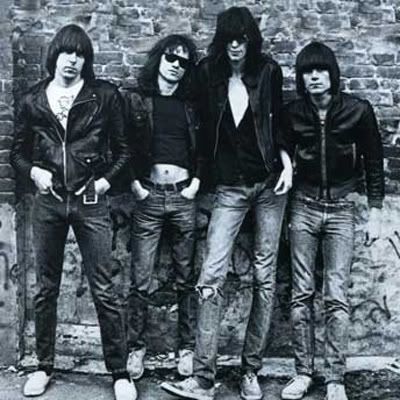 COOL LINK: CHINA CHAIR PROJECT
Where function meets avant-garde, organic meets synthetic, and where the future meets the the past. The China Chair project is a commissioned exhibit series comprised of a number of emerging Chinese artists, many of whom have never worked in 3-dimensional media, much less furniture design.
CLICK THE IMAGE FOR THE CHINA CHAIR PROJECT SITE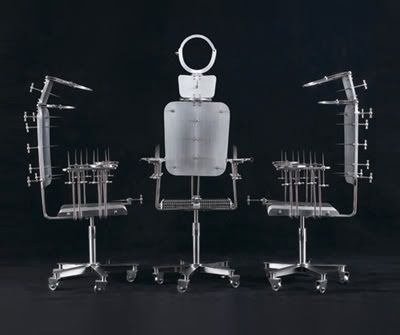 SATURDAY JANUARY 5TH
Nuestra Frida Closing Party
@ Art Jones Gallery
Casket Arts Building
681 17th Ave. NE
Northeast Mpls
8-11pm / Free
Join Grupo Soap Del Corazon for the closing feista of their collective exhibit, "Nuestra Frida". Enjoy this cant-miss art show filled with amazing Frida-inspired work, spoken word performances by Palabristas, and win $100 in the "Dress as Frida" costume contest. Add music, libations and interesting company and you've got yourself one fabulous art party.
CLICK THE IMAGE FOR THE GRUPO SOAP DEL CORAZON SITE
photo by Patricia Mendoza/James Grafsgaard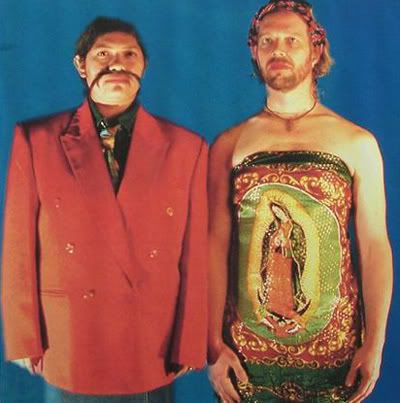 SATURDAY JANUARY 5TH
Double Trouble
@ Clubhouse Jager
923 Washington Ave.
North Loop
10pm / 21+ / Free
Join DJ super-babes Sara Jean Hansen and Carol Cunnington as they move their signature Tuesday night dance party to Saturday. These gals definitely know how to rock your body, so make sure to stop into the Clubhouse tonight to get schooled.
CLICK THE IMAGE FOR THE CLUBHOUSE JAGER SITE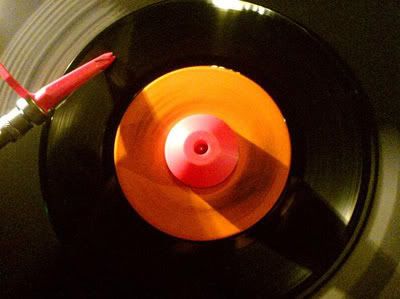 SATURDAY JANUARY 5TH
News from the Moon
@ Rosalux Gallery
1011 Washington Ave.
Downtown Mpls
7-10pm / Free
Two of our faves, Jennifer Davis and Amy Crickenberger Oeth team up for a joint show at Rosalux. Davis's poppy, creamy, pastel confections compliment Crickenberger's darker, delicately lined abstractions. News from the Moon is a lucious visual treat that will surely make you smile.
CLICK THE IMAGE FOR THE ROSALUX SITE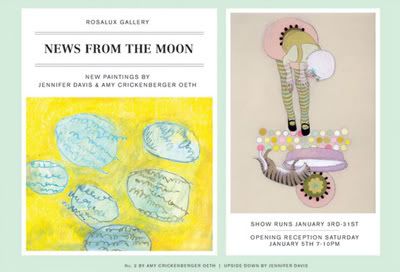 SATURDAY JANUARY 5TH
Too Much Love feat. Dance Robots, Dance!
@ 1st Avenue
701 1st Ave.
Downtown Mpls
10pm / 18+ / $3 or Free w/ College ID
If you missed Friday's robotic antics at the Kitty Cat Klub, you're in luck! B. and Joshua Distance of Oklahoma City DJ crew
Dance Robots, Dance
will be melting another dance floor tonight, this time with Soviet Panda at the Ave. Trust us - this is major dance party fodder.
CLICK THE IMAGE FOR THE TOO MUCH LOVE SITE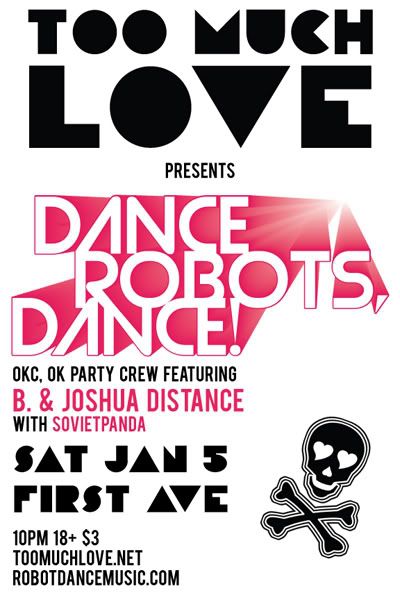 SATURDAY JANUARY 5TH
Birthday Suits
@ Turf Club
University & Snelling
St.Paul
9pm / 21+
Shake, rattle and roll the night away this evening with a smokin' lineup that includes Birthday Suits, The Blind Shake, Skoal Kodiak, and Vampire Hands!
CLICK THE IMAGE FOR THE BIRTHDAY SUITS MYSPACE
SUNDAY MUSIC PICK: BOYS NOIZE
Berlin's Alex Ridha aka Boys Noize is being heralded as one of the hottest producers around. A favorite of many of our current musical luminaries, Ridha is remixing tracks for the likes of Justice, Feadz, and Para One. As Xavier de Rosnay of Justice says "Boys Noize makes the words "german", "techno" and "dj" sound cool again", and we have to agree.
CLICK THE IMAGE FOR THE BOYS NOIZE MYSPACE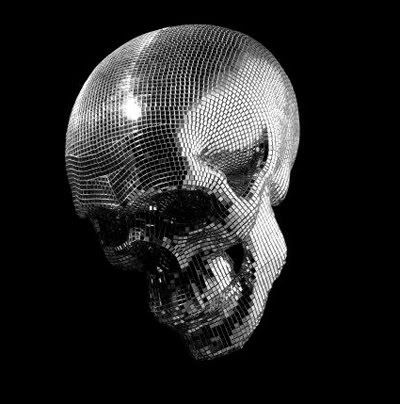 SUNDAY JANUARY 6TH
Daughters of the Sun
@ The Triple Rock
629 Cedar Ave.
West Bank
10pm / 21+ / $5
Gauzy psychadelic rockers Daughters of the Sun will warm you right up tonight at the T-Rock. Melodious openers Themes and Splinter Cells start the evening out right.
CLICK THE FOR THE DAUGHTERS OF THE SUN MYSPACE
COOL OPPORTUNITIES
Call for Artists: Coloring Outside the Lines
Deadline: January 15th
Altered Esthetics is accepting submissions of artwork from children ages 13 and younger for their upcoming Children's Art Exhibit. Work must respond to one of the following topics: "War and peace," "What does 'peace' look like?" or what does 'tolerance' look like?"
For more information, including submission forms and guidelines click the image below.
CLICK THE IMAGE FOR THE ALTERED ESTHETICS SITE