STARS IN THE EYES
This weekend is all about exploration. Take a leap into the unknown by hitting up a gallery you haven't been to, traversing some uncharted musical territory, or connecting with that certain someone you've been wanting to learn more about. Your voyage through the coming days could lead to a gorgeous discovery, or at least some sparkling commentary. From the Moongoons at the VIP Room to Celestial Navigation at Susan Hensel Gallery, we've got you cosmically covered!
xo-l'étoile
photo credit Jake Armour for l'étoile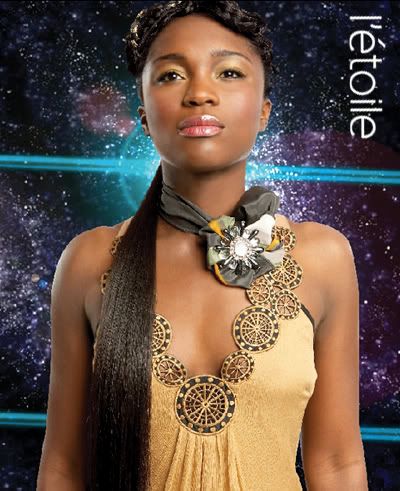 THURSDAY JANUARY 17TH
Bellanotte Cocktail Hour
@ Bellanotte
600 Hennepin Ave.
Minneapolis
5-7pm / 21+ / $45
Attend this tasteful and fun new monthly at Bellanotte, the perfect place to mingle and network with other young professionals and creatives. With the admission fee you'll not only get a fantastic array of delectable appetizers, but also a vodka tasting, a $10 Gift Certificate, and the chance to win a $50 gift certificate.
To RSVP e-mail cocktailhour@bellanottempls.com
CLICK THE IMAGE FOR THE BELLANOTE SITE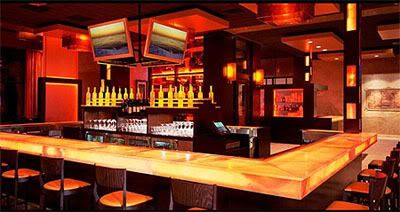 THURSDAY JANUARY 17TH
Girls Rock MN Super Show
@ Club Underground
355 NE Monroe St.
Northeast Mpls
9pm / 21+ / $5
Garage Band Girls presents The Girls Rock MN Super Show! This ladies night includes The Friendly Enemies, Baby Guts, The Vignettes, Ildved, The Nancy Drew Crew, and Thumbelina & The Tangerine Fists of Justice. Don't worry - boys are welcome too.
CLICK THE IMAGE FOR THE CLUB UNDERGROUND SITE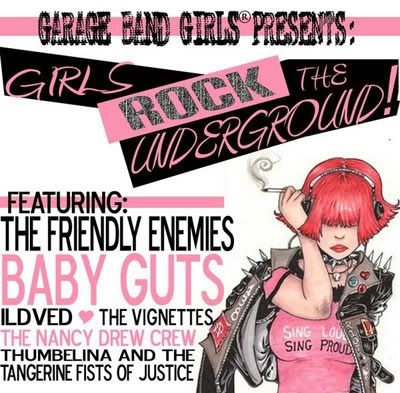 FRIDAY ART PICK: ZENA HOLLOWAY
UK based Zena Holloway is one of the leading professional underwater photographers in the world. With a number of national advertising campaigns under her belt, Holloway delves into the world of fashion and art photography as well. Her perfectly lit, ghostly subjects swirl in luxurious fabrics and ethereal beauty - Holloway's delicate water nymphs are exactly what fairy tales are made of!
CLICK THE IMAGE FOR THE ZENA HOLLOWAY SITE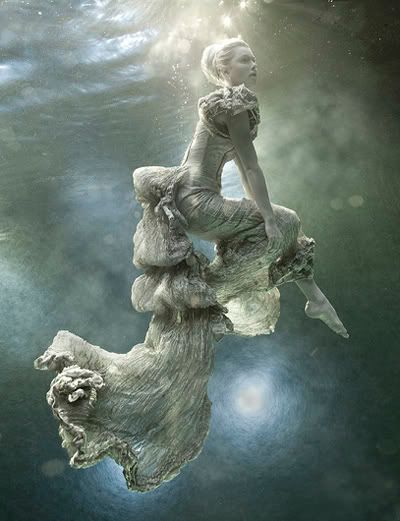 FRIDAY JANUARY 18TH (THROUGH THE 19TH)
The TEAM: Particularly in the Heartland
@ The Walker Art Center
1750 Hennepin Ave.
Minneapolis
8pm / $20 ($14-$16 Walker Members)
The TEAM, a young and raucous New York theater company presents "Particularly in the Heartland" as part of The Walker's "Out There 20: Moving toward the Future". After the Rapture, Bobby Kennedy's ghost, a group of fundamentalist orphans, and a pregnant alien converge in a Kansas field for a mischievously surreal, disarmingly dreamlike and profound rumination on the American soul.
CLICK THE IMAGE FOR THE WALKER SITE
FRIDAY JANUARY 18TH
ARP! Issue Release Party
@
Art of This
Nicollet & 35th St.
Minneapolis
7-11pm / $5 Suggested Donation
Help celebrate the release of issue #4 of ARP! (Art Review & Preview), the Twin Cities only publication dedicated entirely to local visual art. Featuring film screenings at 8 and 9pm of Frenand Leger's 1924 futurist silent film, "Ballet Mecanique" accompanied by local musicians Medusa House Band improvising the score.
BONUS:
There will be cupcakes!
CLICK FOR THIS ART EVENT AND MORE AT MPLSART.COM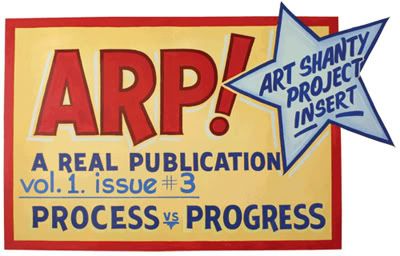 FRIDAY JANUARY 18TH
Honeymoon VI w/ DJ Bach, The Moongoons & Bird Peterson
@ VIP Room
701 1st. Ave.
Downtown Mpls
9pm / 18+ / $3 or $10 with t-shirt
The Moongoons pounce into the VIP Room tonight with yet another edition of Honeymoon, their out-of-control monthly dance party. Tonight's dress theme is cats. Yes, cats. Best outfit wins a fabulous prize (a big ball of yarn?) and super stylish "Harfield" (Japanese Garfield knock-off) t-shirts will be available for you fashion plates.
BONUS:
Best New Band Night in the Mainroom!
Sponsored by l'étoile magazine, Local Tourist, and ROBOTlove
CLICK THE IMAGE FOR THE MOONGOONS MYSPACE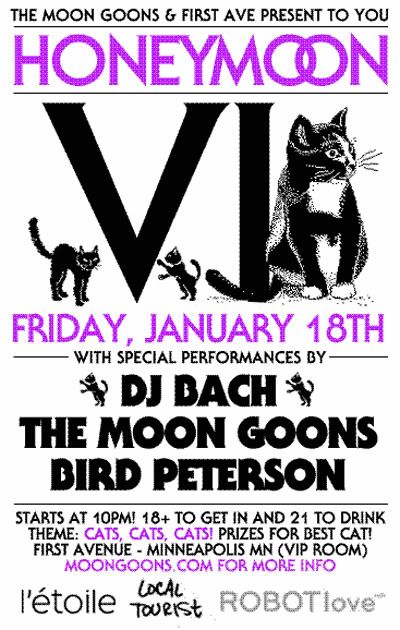 FRIDAY JANUARY 18TH
Flux Friday
@ 414 Soundbar
414 3rd Ave. N
Warehouse District
8pm / 21+
Soundbar co-owner Enrique celebrates his birthday tonight with cocktails and an art opening of work by Cassandra Monson from 8-11pm. Stick around for a fashion show by Vandalism Designs as well as DJs Mike Moilanen, Bryan Gerrard, and Applejews burning up the dance floor all night long.
CLICK THE IMAGE FOR THE SOUNDBAR SITE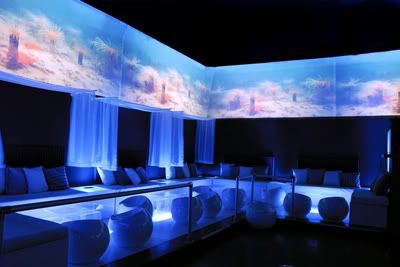 FRIDAY JANUARY 18TH
Celestial Navigation
@
Susan Hensel Gallery
3441 Cedar Ave. S.
Minneapolis
5-9pm / Free
This new installation by Karen Hanmer promises an experience "as clean and clear as a summer night in the Boundary Waters". Peace, tranquility, a return to nature, and navigating the universe are all themes presented in this installation until February 29th. There are more opportunities in to interact with the artist as part of her exhibit, including breakfast and a poetry response group.
CLICK FOR THIS ART EVENT AND MORE AT MPLSART.COM
COOL LINK: STYLESERVER
A hub for independent European fashion, Styleserver supports the hottest up and coming designers in Germany and beyond. Peruse pages and pages of gorgeously modern garments, jewelry, bags, scarves and more. Shipping to the US is a bit pricey but may be worth it to get your mitts on the next big thing!
CLICK THE IMAGE FOR THE STYLESERVER SITE
SATURDAY JANUARY 19TH (THROUGH FEB 23RD)
Art Shanty Projects
@ Medicine Lake
Medicine Lake, MN
11am / Free
The
Art Shanty Projects
are back again in all their chilly glory. Organized by David Pitman and Peter Haakon Thompson, this yearly spectacle includes a variety of pimped out ice shantys - art style. Visit the Knitting Shanty, the Shanty of Misfit Toys, and even a karaoke shanty, among others. Opening day features performances by Captain Yonder and the Black Box Theatre as well as a bike race on the ice. Wear your mittens!
CLICK FOR THIS ART EVENT AND MORE AT MPLSART.COM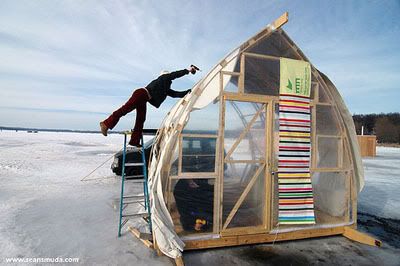 SATURDAY JANUARY 19TH
Bella Koshka CD Release Party
@ The Bryant Lake Bowl
810 W. Lake St.
Uptown
10pm / $8 Adv / $10 day of show
Dream-rockers Bella Koshka celebrate their debut release "Slow Dancing on the Ocean Floor" at the Bryant Lake Bowl tonight. These up and coming locals combine electronic elements with haunting vocals and violin to spin their ethereally poetic tales. Ghost in the Water opens.
Bella Koshka took a moment to answer some questions for l'étoile this week...
Can you describe your musical style?
A friend of ours called it "lullabies for androids," and we think
that's an accurate description of our unique symphonic-electronic
sound.
Darren Jackson of Kid Dakota and the Hopefuls produced your new cd - how did he help influence your sound on this album?
In the studio, by the time we'd tracked our vocals and violin for a song, Darren had worked out several guitar lines. He always knew just the right keyboard sound or bass part to fill out the song. Darren's technical mastery, willingness to experiment, and refined ear helped actualize our ideas. He inspired us and taught us to be better musicians both in and out of the studio.
What sets Bella Koshka apart from other groups?
Our fusion of synthetic textures with organic string arrangements to create a melodic ambience.
You all have great style - what are your fashion influences?
Thank you! We are influenced by all of the talented local designers (like Laura Fulk who's designing our wardrobe for the cd release show), artists, and photographers that make this city so vibrant, as well as graphic design trends, avant garde fashion, and other bands.
What's ahead for Bella Koshka in 2008?
Touring the world doing what we love most! Check our myspace for upcoming shows.
CLICK THE IMAGE FOR THE BELLA KOSHKA MYSPACE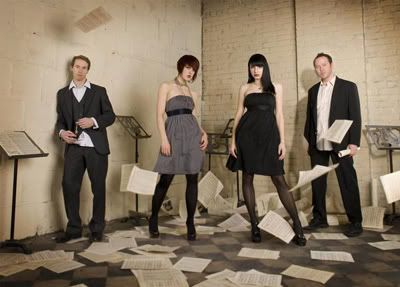 SATURDAY JANUARY 19TH
Apples & Oranges
@
Gallery Co
400 1st Ave. N
Suite 210
Minneapolis
4pm-8pm / Free
Minneapolis photographer James Henkel exhibits a decades worth of landscape and studio constructions.
CLICK FOR THIS ART EVENT AND MORE AT MPLSART.COM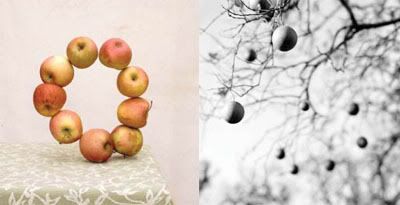 SATURDAY JANUARY 19TH
BLACK featuring Decimal
@ VIP Room
701 1st Ave.
Downtown Mpls
10pm / 18+ / $3
Chicago based DJ and Producer Decimal makes the party pop tonight in the VIP Room. Expect a minimal/Detroit style live PA from Decimal as well as sets by locals Nancy Cheng, Aaron Bliss and Jesse Jackob.
BONUS 1:
E-mail
jackcomplex@yahoo.com
with "
l'étoile blog
" in the subject line to be guest listed (limited spots available so e-mail now!)
BONUS 2:
Cross over to the Mainroom for Soviet Panda and Mike the 2600 King!
CLICK THE IMAGE FOR MORE INFO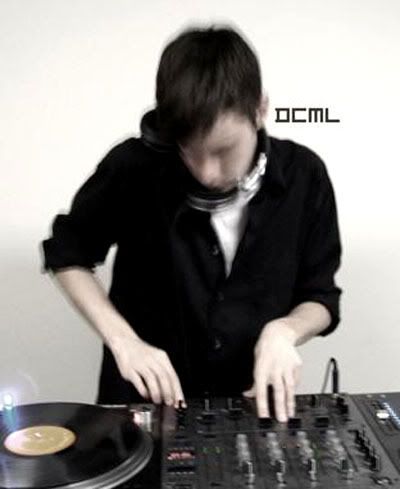 SATURDAY JANUARY 19TH
Midwestern Dandies
@
Fox Tax Gallery
503 1st Ave. NE
Northeast Mpls
6-11pm / Free
The Gallery at Fox Tax presents The whimsy and wit of Tom Stack, Chris Kerr, and Allen Christian. Three talented artists hailing from Milwaukee, Chicago, and Minneapolis put up their artistic dukes and partake in some healthy Midwestern rivalry.
CLICK FOR THIS ART EVENT AND MORE AT MPLSART.COM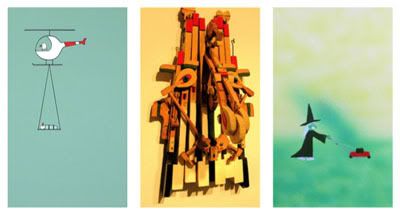 SATURDAY JANUARY 19TH
Mercurial Rage
@ Stasius
Lowry & University
Northeast Mpls
10pm / 21+ / Free
Join Mercurial Rage, First Communion After Party, Basement Apartment and DJ Christian Fritz tonight at Stasius for a rockin' Saturday night.
CLICK THE IMAGE FOR THE STASIUS MYSPACE
SUNDAY MUSIC PICK: OH ASTRO!
Illinois based Husband and wife team Jane Dowe and Hank Hofler along with part-time collaborator Stefen Robinson create experimental beat-fueled, sample-based glitch pop with a cute edge. Their latest album "Champions of Wonder", recently released on Illegal Art, has met to much acclaim, and to no surprise. With a decades worth of experimental music production, performance art, and visual installation under their belts, Dowe and Hofler seem to know their stuff - from the sound to the vision and back again.
Oh Astro sat down with l'étoile this month for a quick q&a...
How did Oh Astro come about?
We've been talking for years about how to make our music more pop like. We come from experimental backgrounds and the methods for making pop music are somewhat foreign, so we decided to collaborate and see how close we could get to pop music while still clinging to experimental approaches.
How do you feel about copyright or how do you interpret fair use?
Copyright could be a good thing, but it's been abused to the point of damaging the progress of the arts and sciences instead of promoting them. I think Fair Use should be interpreted very liberally, although its scope seems to be shrinking.
If you could add a robot to the band, would you? What would its special talent be?
Definitely. Oh Astro should actually be a band of robots, but we just can't afford it yet. Robots playing computers and dancing would be amazing.
Any tour plans or news you'd like to share?
Jane's pursuing video and sound installations in art spaces, and so I'm pursuing the live show on my own. I'm hoping to do a tour in the summer, and probably some sporadic shows in the meantime. We're having a baby in March.
CLICK THE IMAGE FOR THE OH ASTRO MYSPACE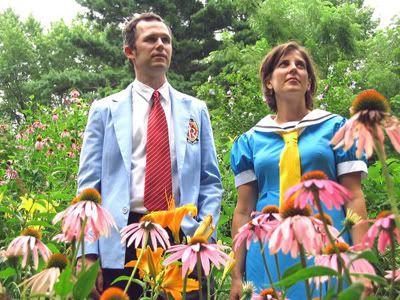 SUNDAY JANUARY 20TH (THROUGH THE 31ST)
Head to Cue
@ The Guthrie
818 S. 2nd St.
Minneapolis
Call 612-225-6499 for Reservations
Treat yourself and your date to a classy night on the riverfront! Who says you need to see a play to enjoy the Guthrie Theater? Take advantage of the "Head to Cue" special this January: $29.95 gets you a special gourmet 3-course dinner at Cue, plus a glass of wine and self-guided audio tour of the Guthrie. Cute date, say we! Special good through January 31st.
CLICK THE IMAGE FOR THE CUE SITE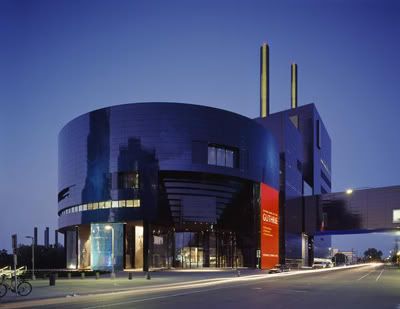 MONDAY JANUARY 21ST
Hot Roxx
@ The Hex
2600 27th Ave. S
Minneapolis
10pm / 21+ / Free
We have a dream that one day hot music will melt the wintry hearts of Twin Cities-ites everywhere and drinks will flow freely on a Monday, historically the most un-fun night of the week. Hot Roxx makes your dreams come true! This month's edition is extra special as Srini of France Has the Bomb fame will join Jen and Marcus in spinning the best and worst of the 70s and beyond.
CLICK THE IMAGE FOR THE HOT ROXX MYSPACE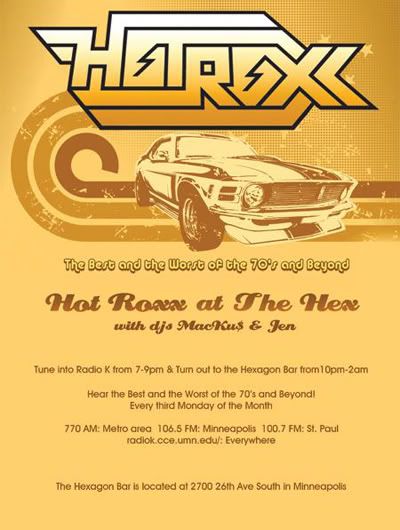 COOL OPPORTUNITIES
MNFashion FLASH
Minnesota fashion designers, fashion photographers, and stylists team up, flaunt your talent, and create stunning photographs. There will be 4 series between January 2008 and January 2009 with winning photographs selected by a panel of esteemed judges in the fashion and photography industries.
SERIES 1 PHOTOGRAPH THEME: THE COLOR GREEN
Series 1 Deadline: March 1, 2008
CLICK THE IMAGE FOR THE MNARTISTS.ORG SITE AND MORE INFO