BLAME IT ON THE VAIN
You know global warming is real when the fashion world starts consulting meteorologists for collection advice. That's just what happened this season, with a number of tog-tossers searching the skies to help predict just how many coats or cut-offs to make this year. l'étoile doesn't need a crystal ball to know the climates are changing: the leaves are falling; good friends are leaving and a shift to more worldly pleasures is in the wind. We helped bring the dance party back (boy did we ever!) - just wait to see what we bring you next!
xo-l'étoile
photography by Jake Armour and design by Rob Marbury -
l'étoile magazine
, 2007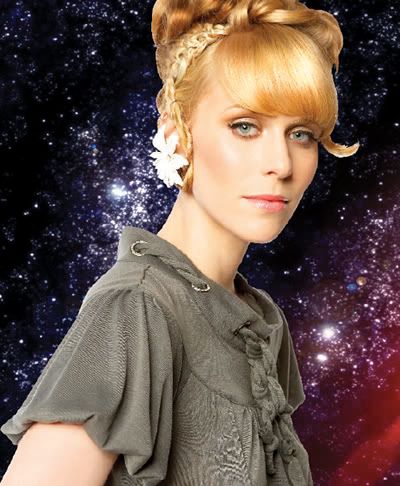 WEDNESDAY OCTOBER 10TH
Burnin' Up / Adam Garcia's Going Away Party
@ The Dinkytowner
14th & 4th
Dinkytown
10pm / Free
It seems all too frequent lately to be saying sayonara to some of the cities' bright young talents as they float off to the coasts to seek their fortunes. This week's émigré? Adam Garcia. Garcia is not only a favorite l'étoile contributor, but an Art Director with Rhymesayers; member of design collective KHS; blogger (Digging for Fire); musician (Snakebird) and an entrepreneur with his own brand, "The Pressure".
So tonight, join Snakebird, Mike 2600 and Espada for the very last performance by Men of Lesiure before Snakebird flies the coop! Tonight is also the last installment of Burnin' Up, so don't miss it.
Good luck Adam – l'étoile hearts you!
CLICK THE IMAGE FOR THE SNAKEBIRD MYSPACE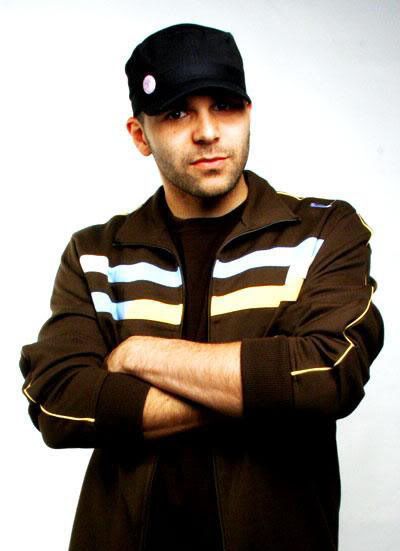 THURSDAY OCTOBER 11TH
DJ Krush
@ Foundation
5th & Hennepin
Downtown Mpls
10PM / 18+ / $10 Adv - $13 Door
Japanese wax-master DJ Krush mixes some excellent mood music. Krush is currently on tour to promote a new DVD box set which includes unseen footage, live DJ performances and every DJ Krush video ever made. Lucky you!
CLICK THE IMAGE FOR THE DJ KRUSH SITE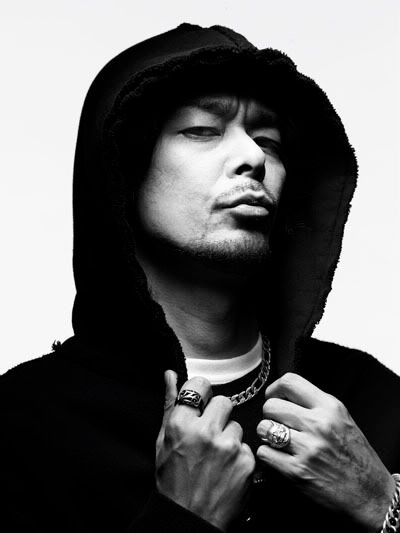 THURSDAY OCTOBER 11TH
Superstitious to the Sublime
@ FIVETWOSIX Gallery
526 Selby Ave.
St.Paul
Reception: 6-9pm / Free
Ceramicist Marko Fields and mixed media artist K.Daphnae Koop join forces for this new show at FIVETWOSIX salon. Runs through November 17th.
CLICK THE IMAGE FOR THE FIVETWOSIX SITE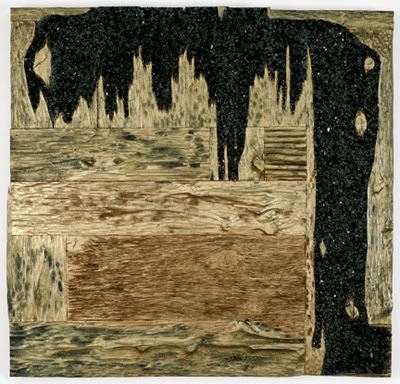 FRIDAY ART PICK: WILLIAM HUNDLEY
William Hundley is a St. Paul native turned Texan. Hundley's work is unpredictable, poignant and occasionally comical. His subjects are swathed in beautiful fabrics and photographed mid-air – resulting in abstract, almost alien images. The use of color and texture is clearly thoughtful and vibrant. A
Wooster Collective
contributor, Hundley also dabbles in installation art, mixed-media, painting, drawing and about every other medium you could name.
CLICK THE IMAGE FOR THE WILLIAM HUNDLEY SITE
FRIDAY OCTOBER 12TH
ART21 Screening
@ Midway Contemporary Art
527 2nd Ave SE
Minneapolis
7-9pm / Free
This special outdoor screening features "Ecology" and "Paradox" from PBS's ART21 series, focusing on contemporary art and artists living in America.
CLICK THE IMAGE FOR THE MIDWAY CONTEMPORARY SITE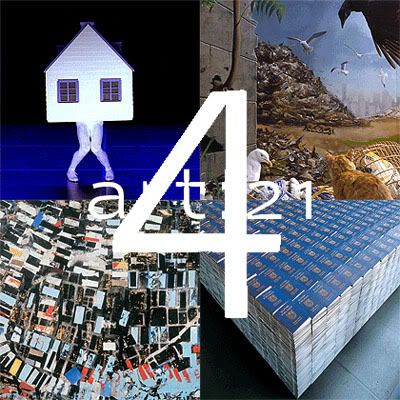 FRIDAY OCTOBER 12TH
The Fiery Furnaces
@ Turf Club
University & Snelling
St.Paul
8pm / 21+ / $13 adv - $15 door
Quirky brother and sister team, The Fiery Furnaces, burn up the Turf tonight to promote their just-released new album, "Widow City".
CLICK THE IMAGE FOR THE FIERY FURNACES SITE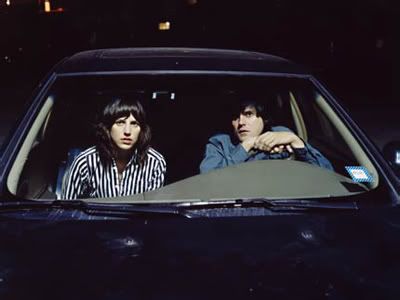 FRIDAY OCTOBER 12TH (THROUGH SUNDAY)
St. Paul Art Crawl
@ Lowertown
Various Locations
Downtown St.Paul
Friday-Sunday Hours Vary / Free
It's time for the Fall installment of the St. Paul Art Crawl. Peek into studios up and down Lowertown for your seasonal fix of St. Paul art.
BONUS:
Our friends at the Black Dog Cafe (across from the Farmers Market) are offering $3.00 off a bottle of wine if you mention l'étoile!
CLICK THE IMAGE FOR THE ST.PAUL ART CRAWL SITE
image by Matthew Kunes / Tilsner Bldg #401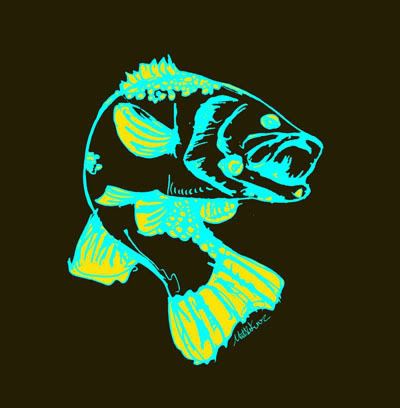 FRIDAY OCTOBER 12TH
DJ Bach & The Moongoons
@ Picosa
65 Main St. SE
Minneapolis
10pm / 18+
Hot new hot-spot, Picosa, has caught a bad case of dance fever. (Who hasn't lately?) Talented beat-heads like
DJ Bach
and
The Moongoons
will spin on Friday nights from here on in.
CLICK THE IMAGE FOR THE PICOSA SITE
FRIDAY OCTOBER 12TH
Interpol
@ State Theatre
805 Hennepin Ave
Minneapolis
7:30pm / $29.50
New York elec-drone rockers Interpol light up the State Theatre tonight.
CLICK THE IMAGE FOR THE INTERPOL SITE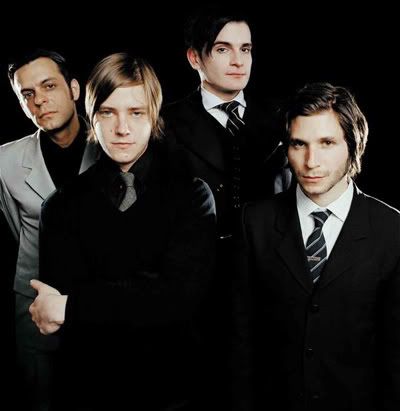 COOL LINK: CLAUDIA SCHULZ
Keep your ears warm and your coif cool with these fashionable wool caps by Claudia Schulz. Created in limited edition, these hats will take you from field to scream just in time for the first frost.
CLICK THE IMAGE FOR THE CLAUDIA SCHULZ SITE
SATURDAY OCTOBER 13TH
Electric Arc Radio Show
@ The Womens Club
410 Oak Grove St.
Loring Park
8pm / $15
The Electric Arc continues their live comedy/rock 'n roll/radio show tonight at the Women's Club Theater with musical guest, Storyhill. Check the link below for show dates through 2007 - this sells out fast!
CLICK THE IMAGE FOR THE ELECTRIC ARC SITE
SATURDAY OCTOBER 13TH
Artwear in Motion
@ Bloomington Art Center
1800 West Old Shakopee Rd.
Bloomington
Matinee: 2:30pm / Runway show 3:30pm
Gala: 5pm / Runway show 7pm
$20-$50 / call 612-436-0464 to reserve your tickets
The Minnesota Textile Center's annual wearable art gala and fashion show is back - this time at the beautiful Bloomington Art Center. Mingle with local fashion plates at the boutique and Silent Auction, and then take in the show.
CLICK THE IMAGE FOR THE TEXTILE CENTER SITE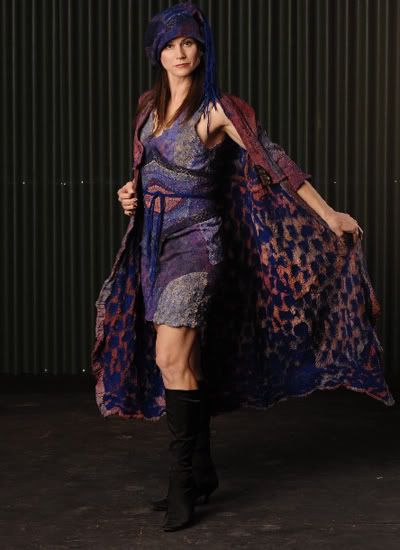 SATURDAY OCTOBER 13TH
Black
@ 1st Ave VIP Room
1st Ave & 7th St.
Downtown Mpls
10pm / $5 / 18+
HOME & Bassheadz brings you a new weekly party in the VIP room. This Saturday Nick Merchant, Hack, Eazyrider and Lonnie Mnuemonic join forces to welcome you to the Jungle. In the main room? DJ Talk Radio, Soviet Panda and Nightowl.
BONUS:
Get there at 6pm to catch Ted Leo and the Pharmacists before TML!
CLICK THE IMAGE FOR THE BASSHEADZ MYSPACE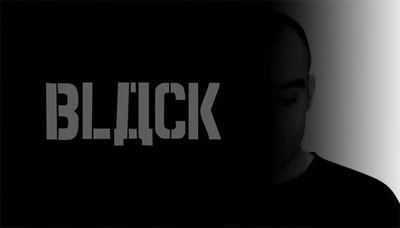 SATURDAY OCTOBER 13TH
Kanser, Sacred Hoop, Z-Man, & Topr
@ The Triple Rock
629 Cedar Ave.
West Bank
9pm / 21+ / $10
California hip-hop collective Gurp City invades the T-Rock with an exciting show featuring Sacred Hoop, Z-Man, Topr and local legends Kanser.
CLICK THE IMAGE FOR THE KANSER MYSPACE
SUNDAY MUSIC PICK: THE GET UP MIX!
The Get Up's Benny Lojack lays down a mysterious mix to get your booties shaking the right way! Is there a wrong way? This October party soundtrack is FREE to download - so get up while the getting's good.
Don't miss
The Get Up
every Saturday in Foundation's Deep Lounge - we fully recommend it!
CLICK HERE TO DOWNLOAD THE FREE MIX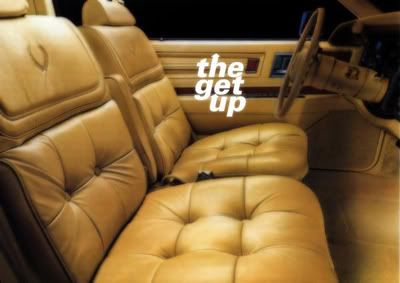 SUNDAY OCTOBER 14TH
Placement Gallery presents John Shuerman
@ Barbette
1600 W. Lake St.
Uptown
Reception: 3-6pm / Free
Placement Gallery curator Yuri Arjas has chosen another artist to grace the walls of Barbette this month. John Schuerman's glossy and colorful work intertwines nature, consciousness and the unknown.
CLICK THE IMAGE FOR THE PLACEMENT GALLERY SITE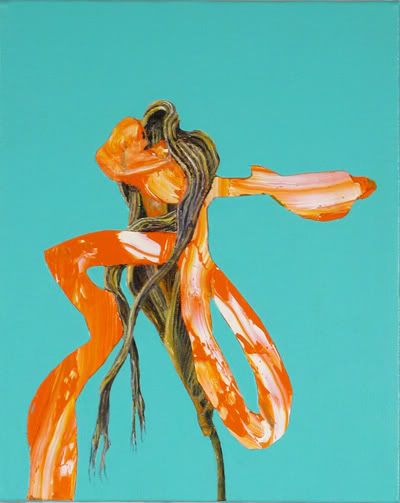 MONDAY OCTOBER 15TH
Hot Roxx
@ The Hex
2700 26th Ave. S
South Minneapolis
10pm-2am / 21+ / Free
The best and the worst of the 70s and beyond is what you'll get tonight at the Hex - so join DJs Macku$ and Jen on their quest to bring back the bellbottom.
CLICK THE IMAGE FOR HOT ROXX SITE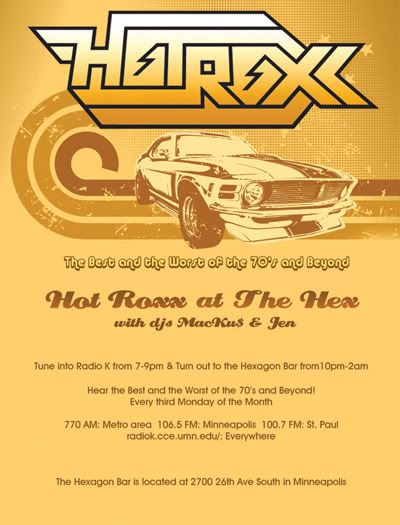 MONDAY OCTOBER 15TH
Provoked: Henry Rollins
@ First Ave
701 1st Ave. N
Downtown Mpls
6pm / All Ages / $22
Henry Rollins at the Ave for another of his fierce spoken word shows - a good outlet for bad case of the Mondays.
CLICK THE IMAGE FOR THE HENRY ROLLINS SITE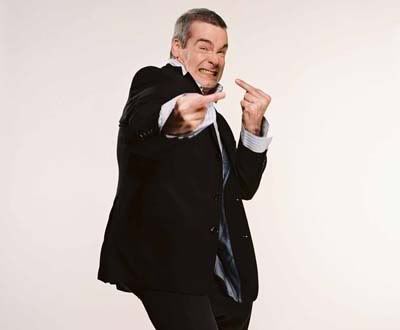 TUESDAY OCTOBER 16TH
Justice
@ Foundation
5th & Hennepin
Downtown Mpls
10pm / 18+ / $15 Adv - $20 Door
Ed Banger Records darlings, Justice, bridge the cultural gap between Paris and the Midwest at this highly anticipated show. Minneapolis' own Moongoons, plus a secret special guest (perhaps Midnight Juggernauts or Busy P?) open this wild night!
Sponsored by l'étoile magazine, Familia, Vice and Ed Banger Records
CLICK THE IMAGE FOR THE JUSTICE MYSPACE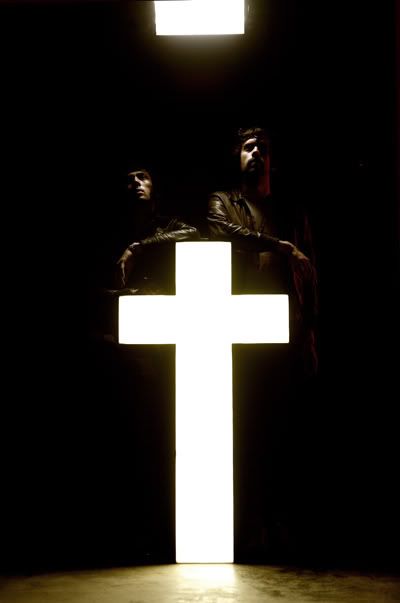 SAVE THE DATE: NOVEMBER 2ND
Festival of Appropriation
@ The Soap Factory
518 2nd Ave. S
Minneapolis
7pm-Midnight / Free
Mark your calendars for November 2nd! l'étoile magazine's Arts Editor, Kate Iverson and Some Assembly Required's Jonathan Nelson co-curate this amazing mashup art show at The Soap Factory featuring super-special musical guest STEINSKI!!!
Presented by mnartists.org - a project of the McKnight Foundation and The Walker Art Center
CLICK THE IMAGE FOR THE FOA SITE
ad design by
Toothjuice