HANG 'EM HIGH
Minnesota is not the first place that comes to mind when discussing fierce shoot-outs, unbridled bravery and righteous indignation. However, on September 7, 1876 Jesse James and Co. met their match on the dusty streets of Northfield. What's the point you ask? Our many layers of manners and passive-aggressive politeness belie the bravery hiding beneath. The good town's people surprised themselves that day and the same daring is definitely on display this weekend, with scores of artists, musicians and designers ready to meet you, face to face, in the "Is it Ok?" corral.
xo-l'étoile
THURSDAY SEPTEMBER 6TH (Through Saturday)
Concrete and Grass: Lowertown Music Festival
@ Mears Park
395 Sibley St.
Downtown St.Paul
Check site for times / Free
Make the hop to Lowertown for a great local music lineup, with food and suds from Great Waters Brewing Company. Featuring: the Alarmists, Maria Isa, Ike Riley, and many more.
CLICK THE IMAGE FOR THE SCHEDULE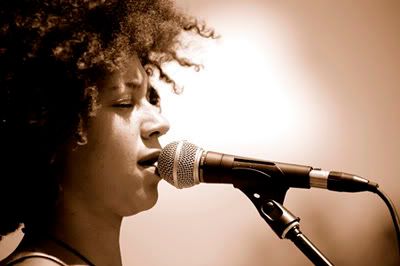 THURSDAY SEPTEMBER 6TH (throught Sunday)
The Defeat of Jesse James Days
@ Northfield, MN
Various locations
Every year the good citizens of old Northfield celebrate their forefathers' defeat of Jesse James and his gang during the notorious 1876 bank robbery. This weekend-long festival includes re-enactments, food, dancing and plenty of old-timey historical goodness.
Bonus:
Brad Pitt stars in the
movie version
of Jesse's tale – making its premiere at the Venice Film Festival this week.
CLICK THE IMAGE FOR MORE INFORMATION
THURSDAY SEPTEMBER 6TH
Ouija Radio
@ Big V's
University & Snelling
St.Paul
9pm / 21+ / $5
Ouija Radio comes out of hiding tonight to rub you the "rock" way with their heavy new-wave sound and slaying stage presence!
CLICK THE IMAGE FOR THE OUIJA RADIO MYSPACE
FRIDAY ART PICK: CUM
We love the raw collage work of Belgian artist Cum. His graphic and hand drawn art combines screen print, stencil, charcoal and ink. Using black and white as his starting point and color as punctuation to his position, the work is minimal and dirty. In every respect.
(wink!)
CLICK THE IMAGE FOR THE CUM SITE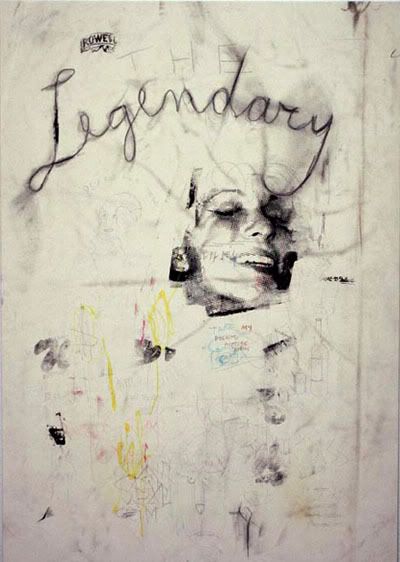 FRIDAY SEPTEMBER 7TH
Jon Langford: New Paintings and Prints
@ Rogue Buddha Gallery
4th & 13th Ave.
Northeast Mpls
6-9pm / Free
Curator Kevin Quant brings artist and musician Jon Langford back to the Buddha for his second Minneapolis exhibition. Langford's signature style reflects his love for the music and culture of the American South – a taste he developed while touring his now adopted country with the Mekon's back in the day.
BONUS:
Jon will be in attendance at the opening!
CLICK THE IMAGE FOR THE ROGUE BUDDHA SITE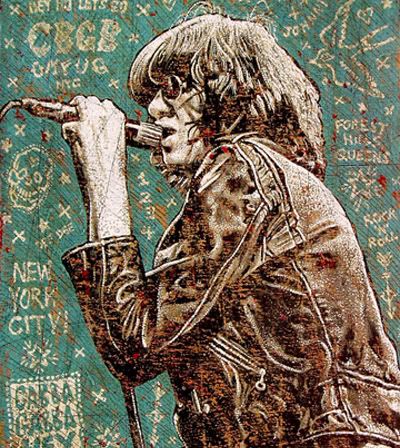 FRIDAY SEPTEMBER 7TH
DJ Bach Super Party!
@ Picosa
65 Main St. SE
St.Anthony Main
Join DJ Bach and friends tonight in celebration of his return to Picosa! This absolutely divine spot has drink and appetizer specials, a totally bitchin' dance floor, riverview patio and the hottest jams around ala DJ Bach.
CLICK THE IMAGE FOR BACH'S MYSPACE
FRIDAY SEPTEMBER 7TH
The Art of Sacrifice
@ Altered Esthetics Gallery
1224 Quincy St. NE
Northeast Mpls
7-9pm / Free
An artist's work is an act of surrender. This September at Altered Esthetics, artists from around the globe interpret sacrifice through their drawing, painting, sculpture, photography, and installation, presenting an offering of themselves - for you.
CLICK THE IMAGE FOR THE AE SITE
FRIDAY SEPTEMBER 7TH (through Sept 16th)
Idigaragua
@ The Bedlam Theater
1501 s. 6th St.
West Bank
8pm / $12
Conceived by Fort Wilson Riot and directed by Jeremey Catterton, Idigarauga opens for a two week run at the Bedlam. The five-part indie-rock opera follows an unnamed American journalist through an epic adventure that speaks of war, intentions, possibilities and choices. Inspired from a short story by Paul Bowles.
CLICK THE IMAGE FOR THE BEDLAM SITE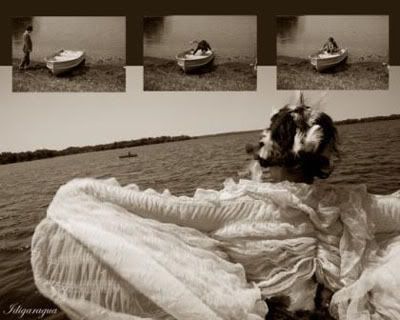 FRIDAY SEPTEMBER 7TH
Descry
@ Rosalux Gallery
1011 Washington Ave.
Downtown Mpls
7-11pm / Free
Local artists John Alspach and Terrence Payne join forces to reveal beauty in flawed objects and characterizations.
CLICK THE IMAGE FOR THE ROSALUX SITE
FRIDAY SEPTEMBER 7TH
Vicious Vicious CD Release
@ The Varsity
4th & 14th
Dinkytown
Indie-rock darlings Vicious Vicious celebrate their latest cd release tonight at the Varsity. Local crooner Eric Applewick and his award winning troop are here to cause a stir with their yummy new release, so don't miss this live sneak peek!
CLICK THE IMAGE FOR THE VICIOUS VICIOUS MYSPACE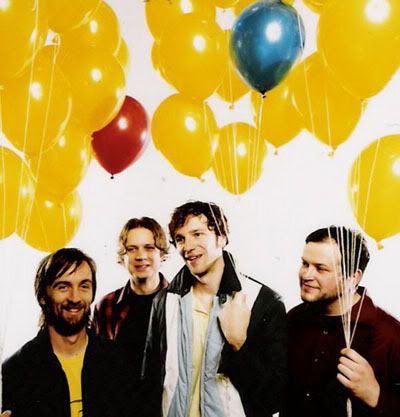 COOL LINK: SETI @ HOME
SETI @ Home is a scientific experiment that uses Internet-connected computers in the Search for Extraterrestrial Intelligence (SETI). You can aid in the search for E.T. by running this free program that downloads and analyzes radio telescope data while your computer idles. We recommend keeping a bowl of Reese's Pieces next to your computer… just in case.
CLICK THE IMAGE FOR THE SETI SITE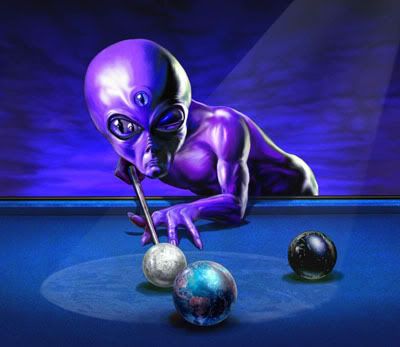 SATURDAY SEPTEMBER 8TH
Eric Lappegard Tribute Bike Race & Art Show
@ Behind Bars Bike Shop
208 13th Ave. NE
@ Altered Esthetics Gallery
1224 Quincy St. NE
Minneapolis
2pm Bike Race / 5pm Art Show / Donations Accepted
Local artist Eric Lappegard (aka Schmapples) passed away July 23, 2007 from complications following an automobile accident. Eric was a bright light in the Minneapolis cartooning, biking and music communities. In honor of Eric, this event will feature a bike race at Behind Bars with a tribute art show at Altered Esthetics to follow, featuring a number of Eric's comics and artworks.
For more info on how to help Eric's family, who are overwhelmed with medical bills from this tragedy, click the link below.
CLICK THE IMAGE FOR ERIC'S TRIBUTE SITE
SATURDAY SEPTEMBER 8TH
3rd Annual Sashion Flow
@ SOO VAC
28TH & Lyndale
Minneapolis
7pm / $10 or $8 for SOO VAC members
SOO Visual Art Center's annual Sashion Flow runway event is back with an always impressive roster of local clothing designers. Featuring fashion by Annie Larson, Jenny Carle, Christine Carmichael & Emily Weich, mary99, Angela Zammarelli, Maritza Ramirez & House of Henry, and Crystal Quinn.
CLICK THE IMAGE FOR THE SOOVAC SITE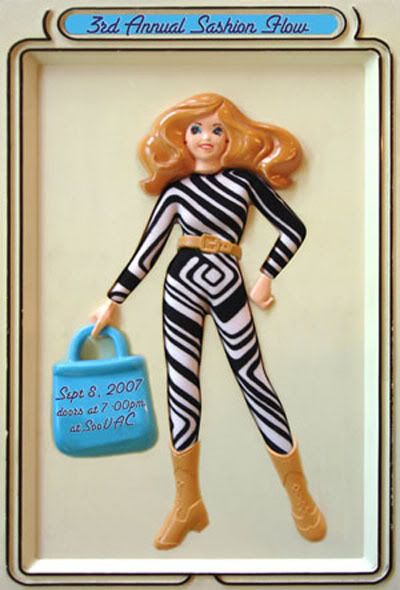 SATURDAY SEPTEMBER 8TH
Mezzanine Salon Party
@ Mezzanine Salon
2225 Franklin Ave. E
Minneapolis
7-11pm / Free
Join the Mezzanine crew for a rockin' evening of art, music and refreshment. Featuring the work of l'étoile fave, Ben Olson and tunage by Transmission's DJ Jake Rudh.
CLICK THE IMAGE FOR THE MEZZANINE SITE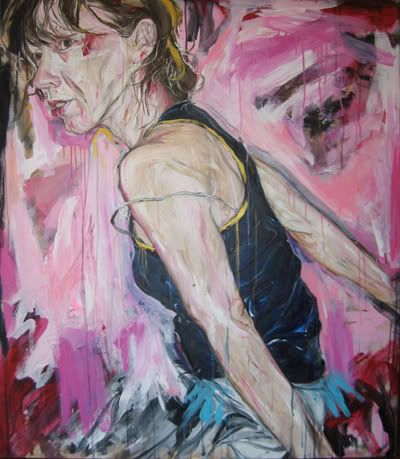 SATURDAY SEPTEMBER 8TH
BULK.
@ Clubhouse Jager
10th & Washington
North Loop
10pm / Free
Join rad beatsters Mike Cina, Jonathan Ackerman, and Espada tonight as they bring their funky jams and collective hotness to the Clubhouse! You know you love it.
CLICK THE IMAGE FOR THE CLUBHOUSE JAGER SITE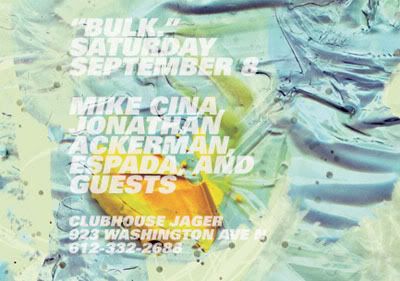 SATURDAY SEPTEMBER 8TH
Host
@ The Soap Factory
518 2nd St. SE
Minneapolis
7-11pm / Free
Fifteen artists draw from the energy of the Soap Factory's galleries and their follow exhibitors in this exploration of the social and emotional tensions created by sharing space. It certainly encourages a personal review of how all actions, even yours, have impact. Curated by Elizabeth M. Grady, formerly of New York's Whitney Museum.
CLICK THE IMAGE FOR THE SOAP FACTORY SITE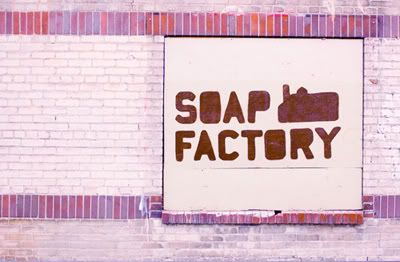 SATURDAY SEPTEMBER 18TH
Mush Mush Masculinity
@ Ephemeral Space / ACVR
106 W. Water Street
Saint Paul
8pm-2am / Fashion Show at 10pm / Free
The ladies of Ephemeral Space host another notoriously cool one-night art show - this time in St. Paul. See two and three-dimensional art, installations, and videos that critically examine Masculinity by too many talented artists to mention here.
Also on deck:
a Menswear fashion show featuring Laura Fulk, Red Shoe Clothing and Peloria with Eclecticoiffeur in the styling seat. 10pm – Sharp!
CLICK THE IMAGE FOR THE EPHEMERAL SPACE SITE
SATURDAY SEPTEMBER 8TH
Confection
@ DC House of Love
Secret Location
Minneapolis
10pm / $8
A scrumptious and potentially scandalous late-night awaits at the DC House of Love. Sweet beats by globe-trotter Habersham along with local lovers Centrific, Eidolon, Mike G, and more. Delectable!
Check the link below day-of for location.
CLICK THE IMAGE FOR THE ECCENTRIC BEATS SITE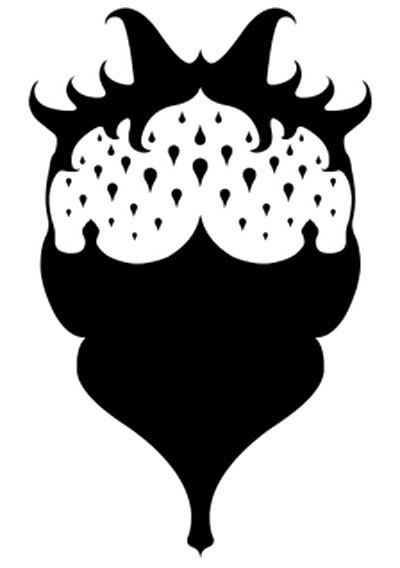 SUNDAY MUSIC PICK: VICARIOUS BLISS
Another jewel from the fantastic Ed Banger Records label, Vicarious Bliss knocks it out with his robotic-electro-industrial dance floor killing beats. This is a must-listen for any electronic music fan!
CLICK THE IMAGE FOR THE VICARIOUS BLISS SITE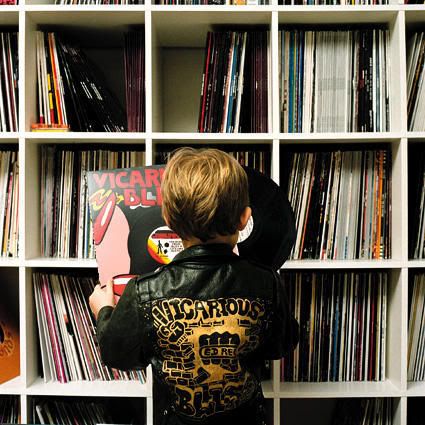 SUNDAY SEPTEMBER 9TH
Picasso and American Art - Final Day!
@ The Walker Art Center
1750 Hennepin Ave.
Minneapolis
10am-6pm (extended hours) / $10
In case you missed the fabulous opening soiree or have been too busy to make the trek until now, we implore you to make seeing this exhibit a priority before it is whisked away forever!
CLICK THE IMAGE FOR THE WALKER SITE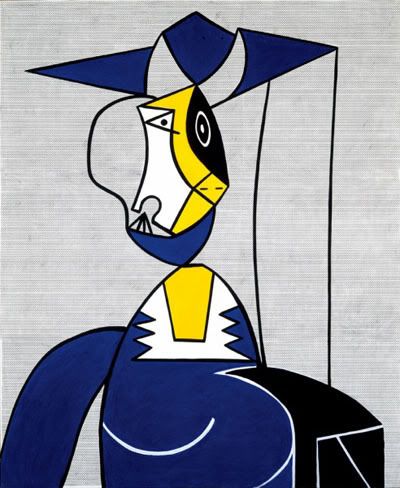 SUNDAY SEPTEMBER 9TH
The Flaming Lips
@ Myth Nightclub
3090 Southlawn Dr.
Maplewood
6:30pm / All Ages / $35
If you are a true Flaming Lips fan you probably won't mind making the voyage to the far-away land of Maplewood, right? The Lips kissed their way into our hearts back in the early 90s, so we fully endorse this show despite the geographical shortcoming!
CLICK THE IMAGE FOR THE FLAMING LIPS MYSPACE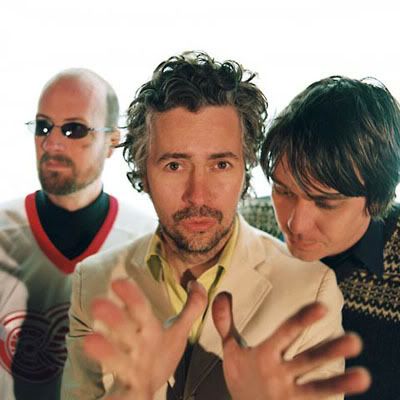 TUESDAY SEPTEMBER 11TH
Michael Yonkers
@ The Turf Club
University & Snelling
St.Paul
9pm / 21+
Destijl Records is bringing you a long lost treasure: Michael Yonkers - Grimwood. Minnesota musicologist, Clint Simonson became acquainted with Yonkers through a Dove Studio compilation and afterward made it his mission to track down the reclusive singer. Simonson released a previously unheard Yonkers recording on his label in 2002 and follows-up with this 1969 classic. So come to the Turf and be a beneficiary of some truly inspired musical taste. More information on Destijl's current and upcoming projects can be found at the link below.
CLICK THE IMAGE FOR THE DESTIJL RECORDS SITE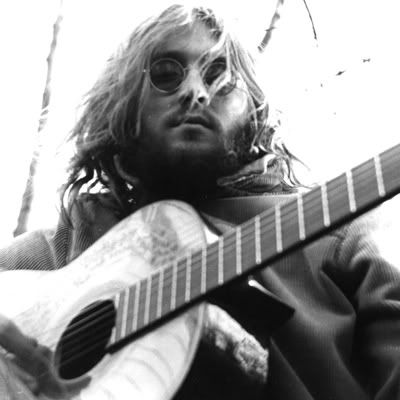 COOL OPPORTUNITIES
20/20 Project
SHOPDROPPING.NET is currently seeking 20 artists in their twenties for a new project that will consist of an upcoming book and exhibition. 20/20 will profile each artist and copies of the limited edition book will be "shopdropped" into bookstores throughout the world. In the spirit of shopdropping, 20/20 is seeking artists who are exploring new forms and pushing boundaries within their fields.
For guidelines and submission contacts, visit the link below!
CLICK THE IMAGE FOR THE SHOPDROPPING SITE
If you would like your event, link, or opportunity to be featured in l'étoile magazine's WEEKEND WHAT'S WHAT please email info and image to kate@letoilemagazine.com for consideration.