PRACTICE MAKES PERFECT
Prime yourself for next week's all-you-can-consume fashion feast by practicing your stylish moves. From an iconic opening at the Guthrie to the timely, and time sensitive, art sale at the Soap Factory, you'll find just the right amount of polish for
next weekend's
haute-iness.
xo-l'étoile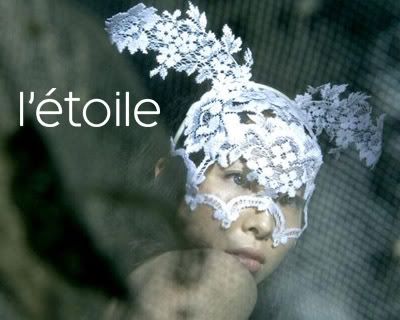 LOVE FOR SALE
In conjunction with MNFashion's upcoming fashion weekend,
mplsart.com
presents "Love's Labourers". A mashup of 6 artists and designers will work together to create one-of-a-kind garments that have creative love smeared, cut, sewn, trampled, painted and bedazzled into them.
Availability of these garments is
extremely
limited so snap up your pre-purchase ticket for a 1-of-1 Fashion edition at: ROBOTlove, Design Collective, Cliche, or by e-mailing loveslabourers@mplsart.com.
This not to be missed event is free to attend. Tickets to reserve your 1-of-1 fashion: $50, with a portion of the sales going directly to MNfashion.
CLICK THE IMAGE FOR MORE INFO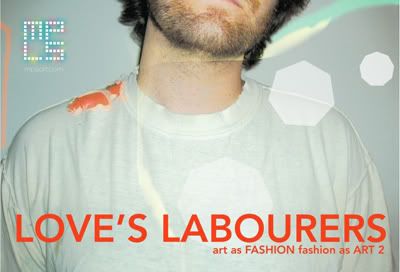 WEDNESDAY SEPTEMBER 12TH
3/3 Wolfpack
@ Acadia Cafe
Franklin & Nicollet
Minneapolis
8pm / Free
Check out the super-fresh drawings by Aaron Anderson, Eric Carlson, and Crystal Quinn at this mid-week art party! Stick around to get on the beat with music from Mean Beep, RobotSkeleton, Rikky Charles and Snakebird/ThePressure.
CLICK THE IMAGE FOR THE ACADIA SITE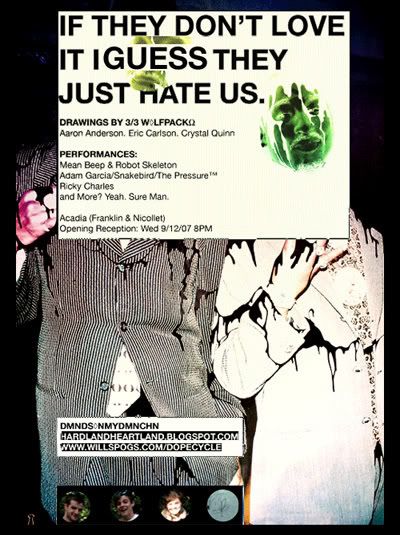 WEDNESDAY SEPTEMBER 12TH
Burnin' Up
@ The Dinkytowner
14th & University
Dinkytown
10pm / 21+ / Free
Mike the 2600 King serves up the 80's every Wednesday at the Dinkytowner. Not only the perfect excuse to rock some neon, but also to indulge in the "Champagne of Beers" with all you can drink High Life for $7!
CLICK THE IMAGE FOR THE MIKE 2600 MYSPACE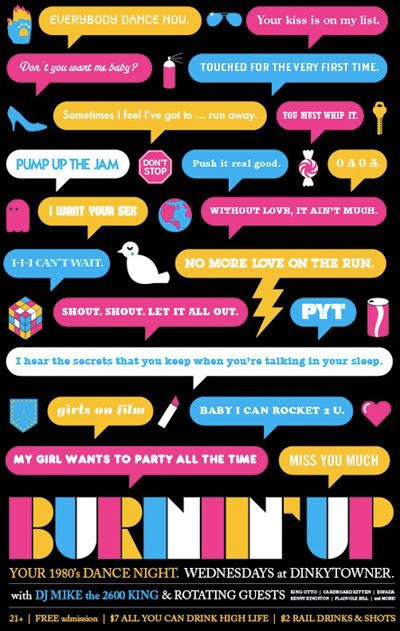 THURSDAY SEPTEMBER 13TH
Back to School Jam
@ Foundation
10 S. 5th St.
Downtown Mpls
10pm / 18+ / Free
Leave your Trapper Keeper with a kitten on it at home tonight – homework can wait. DJs Bach and Talk Radio are ready to rock you into the next semester with their unbeatably hot jams. $5 kill the keg while supplies last!
CLICK THE IMAGE FOR THE FOUNDATION SITE
THURSDAY SEPTEMBER 13TH
Grayskul CD Release Party
@ The Entry
7th St. & 1st Ave
Downtown Mpls
9pm / 18+ / $8 adv $10 door
Seasoned rap veterans Grayskul bust out with their first Rhymesayers Entertainment release! Having already worked and toured with the industry's luminaries, this trio of hip-hop superheroes is already on their way.
A bonus for our northern hip-shakers:
Grayskul plays Duluth's Pizza Luce Friday and Saturday!
CLICK THE IMAGE FOR THE GRAYSKUL MYSPACE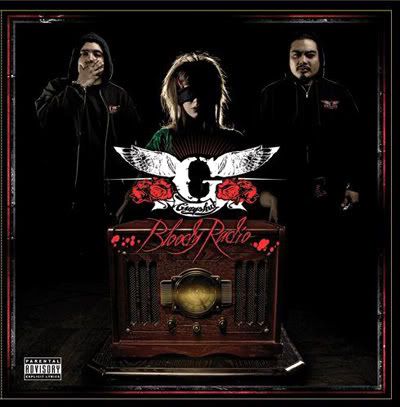 FRIDAY ART PICK: PARRA
Parra, a self taught typographer and graphic artist, is one of Amsterdam's brightest underground art stars. Not only have his bold illustrations attracted the attention of galleries all over the world, but his equally edgy clothing line, Rockwell, is a blazing hot commodity!
CLICK THE IMAGE FOR THE PARRA SITE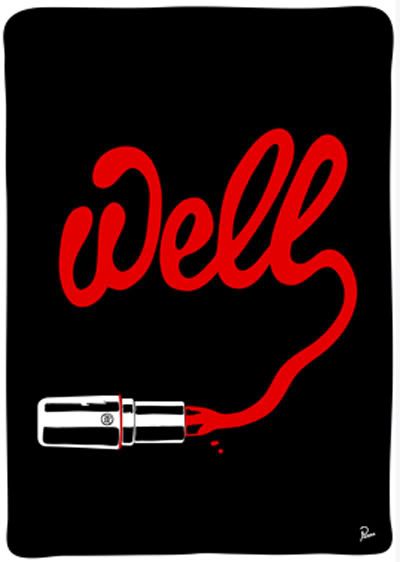 FRIDAY SEPTEMBER 14TH
Obsessive Compulsive Drawing
@ Placement Gallery
509 1st Ave. NE
Minneapolis
7-10pm / Free
Curator Yuri Arjas is back with another eclectic exhibition at his floating art gallery - this time featuring work by artists Ben Boylan, John Fleischer, Melissa Gahagan, David Gaul, and Nick Howard.
CLICK THE IMAGE FOR THE PLACEMENT GALLERY SITE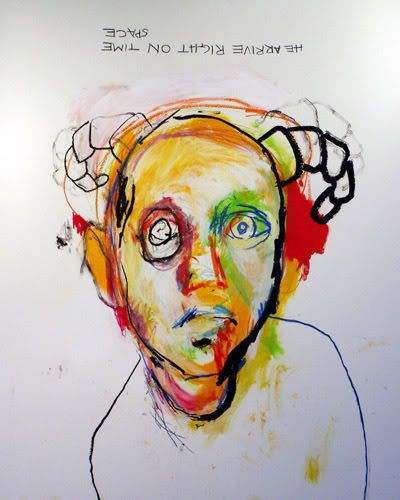 FRIDAY SEPTEMBER 14TH
Graphic Reality
@ Highpoint Printmaking
2638 Lyndale Ave. S
Uptown Mpls
Opening Reception 6:30-9pm / Free
Make the trip to Highpoint tonight to experience this traveling exhibit of prints by eleven young Mexican artists. Familiar print forms such as lithographs and screenprints share space with innovative hybrids of printmaking, street art, skate culture, and animation.
CLICK THE IMAGE FOR THE HIGHPOINT SITE
FRIDAY SEPTEMBER 14TH
Convergence
@ Foundation
10 S. 5th St.
Downtown Mpls
10pm / 21+ / $6 * (see below)
Where's the dance party this Friday night you ask? Well, it's obviously here. Jon Hester brings it back around to the Foundation for an evening of bangin' techno and dancefloor burners. Featuring the antics of Mike G, Brian Thomas, James Patrick, and Jon Hester, with photography by Joceyln Chase on display.
* Donald Glaude is in the Mainroom tonight so to avoid the $13 cover e-mail to the address on the flyer below to get the special $6 rate!
CLICK THE IMAGE FOR THE FOUNDATION SITE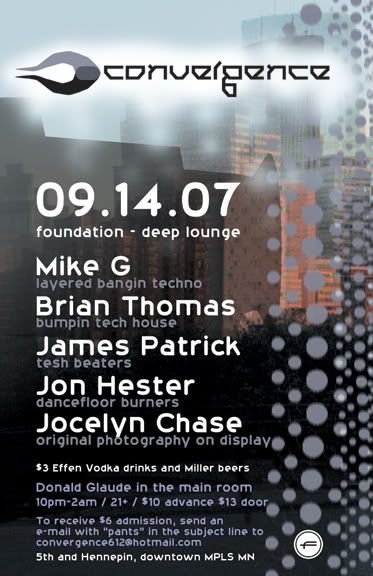 FRIDAY SEPTEMBER 14TH (THROUGH SATURDAY)
Soap Factory's $99 Sale
@ The Soap Factory
519 2nd St. SE
Minneapolis
FRIDAY: 7-10pm Pre-Sale / $35
SATURDAY: 9am-Noon / Free
Get ready to fight it out in the name of art! The Soap Factory's annual $99 sale is here again! Over 200 unidentified 5x7 works by famous and not-so-famous-yet artists go up for cheap grabs Friday night ($35 Pre-Sale Tickets) and Saturday morning (Free), with proceeds going to benefit the Soap Factory. Trust us, you'll need your running shoes and possibly a helmet - we hear things get fierce!
CLICK THE IMAGE FOR THE SOAP FACTORY SITE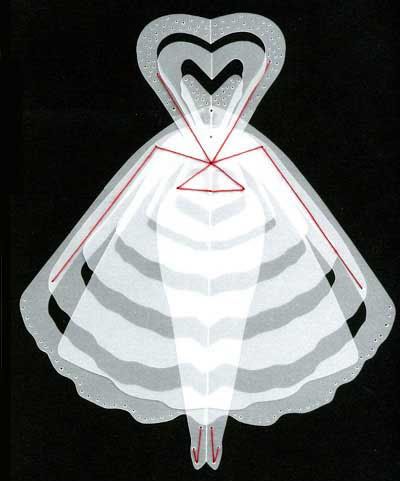 FRIDAY SEPTEMBER 14TH
Jane Eyre Opening Night
@ The Guthrie
818 S. 2nd Ave.
Downtown Mpls
7:30 / $24-$69 (runs through Nov. 10th)
Charlotte Brontë's beloved tale comes to life at the Guthrie. Jane Eyre is the dark love story between a plain young woman and her older, secretive employer.
CLICK THE IMAGE FOR THE GUTHRIE SITE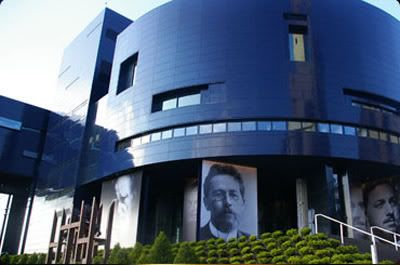 FRIDAY SEPTEMBER 14TH (THROUGH SUNDAY)
Cryptonic Circus of Terror
@ The Ramada
41 N. 10th Street
Downtown Mpls
Times Vary / From $20
Experience a slew of classic horror flicks, FX makeup workshops and a scary number of horror-show actors and creepy special guests - including the one and only Lloyd Kaufman of Troma Films!
CLICK THE IMAGE FOR THE CRYPTICON SITE
FRIDAY SEPTEMBER 14TH (THROUGH SATURDAY)
Elvis Costello
@ Orchestra Hall
1111 Nicollet Mall
Downtown Mpls
8pm / $35-$77
Rock legend Elvis Costello joins forces with the Minnesota Orchestra this weekend for a double helping of music at it's finest. Described as everything from punk to country, Costello's soulful sound is an eclectic barrage of musical history not to be missed live.
CLICK THE IMAGE FOR THE ORCHESTRA HALL SITE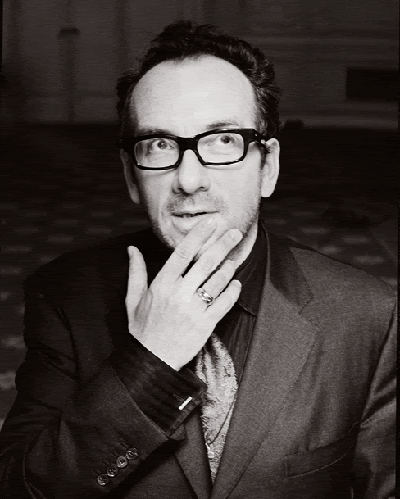 COOL LINK: BETTER LIVING THROUGH DESIGN
If Ikea is your hub for all things modern and cool, think again. Better Living Through Design takes a step out of Scandinavia with scores of rather reasonably priced rarities. Find futuristic furnishings, elegantly contemporary accessories and even avant-garde pet supplies.
CLICK THE IMAGE FOR THE BLTD SITE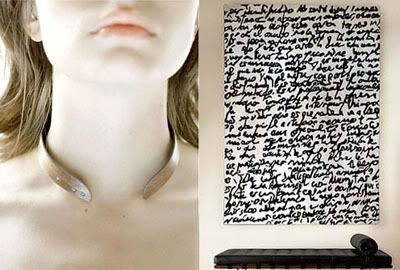 SATURDAY SEPTEMBER 15TH
The Get Up!
@ Foundation (Deep Lounge)
10 S. 5th St.
Downtown Mpls
Get up and get DOWN - the boys have taken over Foundation's Deep Lounge for a new weekly party, and we can't wait to check it out! Join Mike Cina, Mike 2600, Most Jef, and Benny Lojack for the official kick-off of this night of truly funky breaks, soul, disco and lost gems.
CLICK THE IMAGE FOR THE GET UP MYSPACE
SATURDAY SEPTEMBER 15TH
Vampire Hands CD Release
@ Big V's
University & Snelling
Midway St.Paul
9pm / 21+ / $5
See 'em off in style! Vampire Hands kick starts their U.S. tour tonight at Big V's. Get your socks rocked off by the Hands, with help from a supporting cast of STNNNG, Gay Beast, Daughters of the Sun and DJ Lord Topia.
CLICK THE IMAGE FOR THE VAMPIRE HANDS MYSPACE
SATURDAY SEPTEMBER 15TH
Fragonard's Shoe
@ Chambers Burnet Gallery
901 Hennepin Ave.
Downtown Mpls
11am-9pm Daily / Free
Artist Jude Tallichet was inspired by a pink shoe. A whole show based around a shoe you ask? Well, Tallichet was so taken with 16th century French artist Jean-Honore Fragonard's sensual symbolism in the painting "The Swing" that it motivated his current collection of mundane objects that take on a greater significance and function.
CLICK THE IMAGE FOR THE CHAMBERS SITE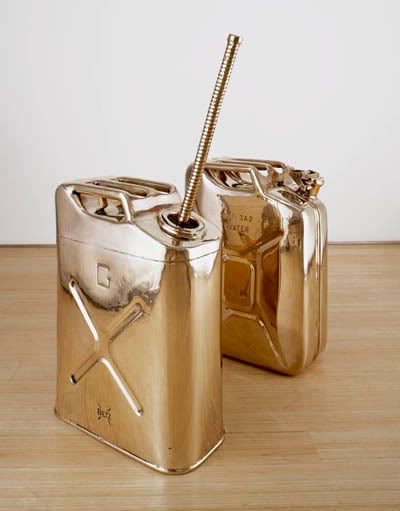 SATURDAY SEPTEMBER 15TH
Girls on Film
@ Secret Location (Check site day-of for info)
Minneapolis
10pm / 18+ / $10
Get wild with super sexy party rockers,
Superstars of Love
, as they headline this ultra-cool all-night dance off! 2 rooms of tunage and amazing visuals await! DJs such as Dustin Zahn, Centrific, Naughty Wood and more will flip mad wax for your grooving pleasure.
CLICK THE IMAGE FOR THE KODE SITE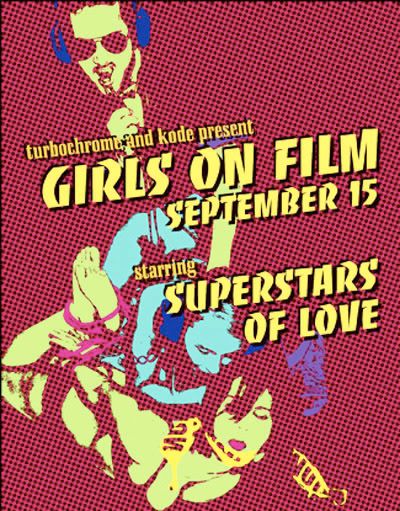 SATURDAY SEPTEMBER 15TH
Bryant Lake Bowl Block Party
@ Bryant & Lake
Uptown Mpls
5pm-10:30pm / Free
The crew at the BLB is back again with yet another rockin' block party! Tunes by The Truant Lovers, Black Blondie, All the Pretty Horses, Zibra Zibra and Heiruspecs, not to mention food, brews, a flea market, human bowling (yes, human bowling) and much more.
CLICK
BLACK BLONDIE
FOR THE BLB SITE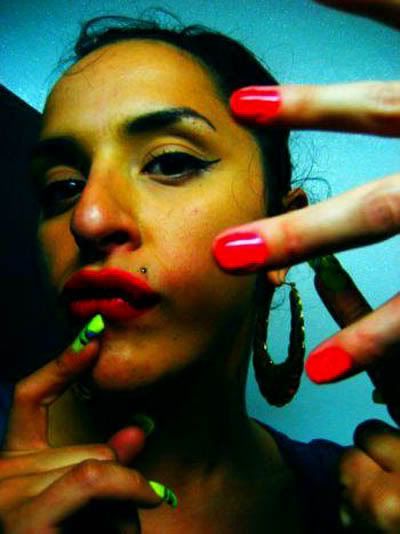 SATURDAY SEPTEMBER 15TH
Jew Years Eve
@ The Kitty Cat Klub
315 14th St. SE
Dinkytown
Oi Vey! This second annual alternative Rosh Hashanah celebration will feature a healthy lineup of nice Jewish boys such as Ari Herstand, Dan Israel, DJ Applejews and many more. Mingle with singles and enjoy the cute ambiance of the Kitty Cat on this lovely Jew Years Eve.
CLICK
ARI HERSTAND
FOR THE KITTY CAT KLUB SITE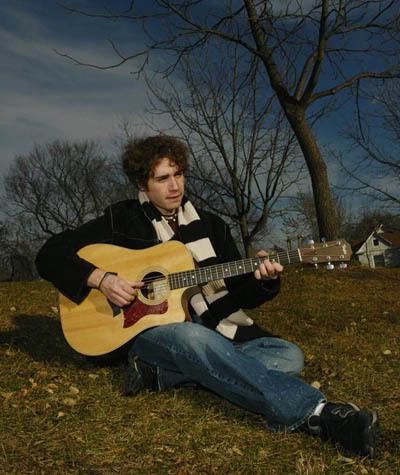 SATURDAY SEPTEMBER 15TH
Too Much Love 1 Year Anniversary Party
@ First Avenue
1st Ave & 7th St
Downtown Mpls
10pm / 18+ / $3 or Free w/ College ID
We can't believe it's been an entire year since Soviet Panda brought his mad jams to the masses at First Ave! This Saturday stop by and pay homage this awesome dance night and the hot, hot DJs that make it happen. The original TML line up of Soviet Panda, DJ Bach, Jonathan Ackerman and Scott Butters is back for this anniversary bash.
CLICK THE IMAGE FOR THE TOO MUCH LOVE MYSPACE
SUNDAY MUSIC PICK: MILLIONS BILLIONS
The sickest, slickest sounds around happen to be right in our own backyard! Local beathead Ned Lampert aka
Millions Billions
has a funky new mix that will make you want to immediately change into your dance pants. We once saw Ned throw down a super-hot Justice track at a stuffy silent auction, and fell in love immediately. This FREE, downloadable mix is the perfect soundtrack to your after-party!
Bonus:
Catch Millions Billions every Tuesday at the Caterpillar Lounge along with a rotating lineup of local faves such as Soviet Panda, Mike 2600, Jonathan Ackerman and more!
Bonus 2:
Ned has a cool blog - check it
HERE
CLICK THE IMAGE TO DOWNLOAD THE MIX
SUNDAY SEPTEMBER 16TH
MSP Music Expo 4th Anniversary Show
@ Four Points Sheraton
1330 Industrial Blvd
Minneapolis
10am-4pm / $3
If your looking for the weirdest of the weird, then you've come to the right place. MSP Music Expo is back again with rare, impossible to find vinyl. Music to eat Pizza by? You've gotta love it.
CLICK THE IMAGE FOR THE MSP EXPO SITE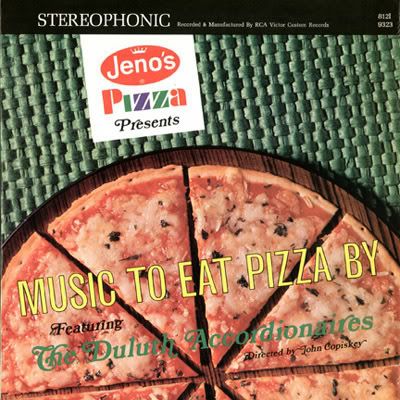 MONDAY SEPTEMBER 17TH
Hot Roxx
@ The Hex
2700 26th Ave. S
South Minneapolis
10pm-2am / 21+ / Free
The best and the worst of the 70s and beyond is what you'll get tonight at the Hex! Macku$ and Jen welcome special guest DJ, Colin Vampire, on their quest to bring back the bellbottom.
CLICK THE IMAGE FOR HOT ROXX SITE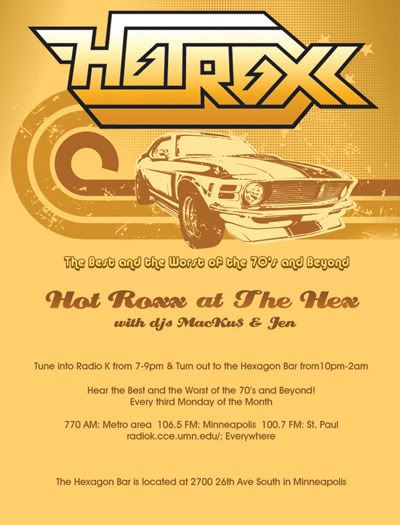 COOL OPPORTUNITIES
Altered Esthetics Featured Artist Contest
Deadline September 15th!
In the past four years Altered Esthetics has hosted over 20 excellent international themed group exhibitions. You can become a part of this tremendous organization and receive publicity for your work by becoming a featured artist in 2008!
Featured Artists will receive a wide range of prizes including:
-Their artwork featured on the postcard, brochure, press release and website for the show
-Their artwork featured in the AE 2008 Exhibition Calendar
-Featured placement of their artwork during the brick-and-mortar exhibit and more!
CLICK THE IMAGE FOR SUBMISSION GUIDELINES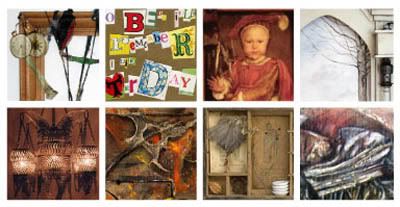 If you would like your event, link, or opportunity to be featured in l'étoile magazine's WEEKEND WHAT'S WHAT please email info and image BY SUNDAY NIGHT to kate@letoilemagazine.com for consideration.