FASHION PASSION
This weekend offers up some of our favorite things: white-hot fashion, creative collaboration and a good party theme. There are 4 fashion packed days ahead, so start planning your look NOW - especially for Eclecticoiffeur's launch bash on Saturday; where l'étoile will be hosting a special surprise in the VIP...
We will be reporting on the fashionable festivities, so check back for highlights (and low-lights!) and recap with a nightcap. What's not to be missed? See our selected shining stars below!
xo-l'étoile
THURSDAY SEPTEMBER 20TH
Kjurek Couture Fall Fashion Show
@ Suburban World Theatre
3022 Hennepin Ave.
Uptown
8:30pm / $10
Kjurek Couture
and
Amanda Christine Designs
present their holiday/Fall collections tonight at the attractive Suburban World Theatre. Music by Mason Little with modern dance performance by April Sellers Dance Company and Pam Plagge at intermission.
For other MNfashion weekend events happening today click
HERE
CLICK THE IMAGE FOR THE MNFASHION SITE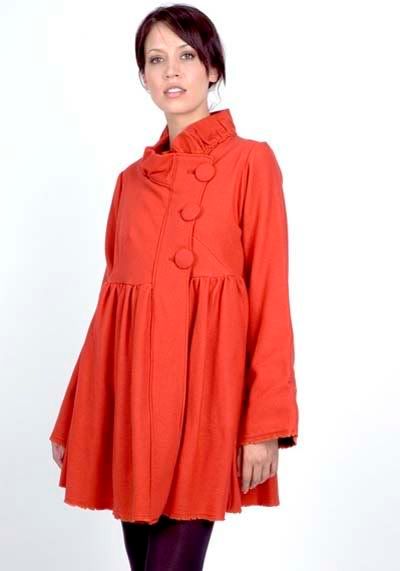 THURSDAY SEPTEMBER 20TH
Rabbit in the Moon
@ Foundation
10 S. 5th St.
Downtown Mpls
10pm / 18+ / $15 Adv - $20 Door
Electronic old-schoolers Rabbit in the Moon roll into town tonight for a sensory spectacular you won't soon forget. Expect their special brand of dark electronica, vivid visuals and an amazing stage show.
CLICK THE IMAGE FOR THE RITM MYSPACE
THURSDAY SEPTEMBER 20TH
Yo Majesty
@ 7th St. Entry
7th & 1st Ave
Downtown Mpls
Femme hip-hop trio Yo Majesty brings the beat to the Entry tonight. Mixing boppy baselines and catchy hooks with strong vocals, it's no wonder these queens were the toast of South x Southwest this year!
CLICK THE IMAGE FOR THE YO MAJESTY MYSPACE
FRIDAY ART PICK: CASEY JEX SMITH
Casey Jex Smith, a former Mormon missionary, is hard to define. His work is a mingle of geometric abstraction with the big cosmic questions. Straightforward and meticulously drawn with bursts of color against soft grey, Smith's creative and spiritual perspectives are both subtle and clear. Smith's work includes mixed media, installation, painting and drawing - visit his website to peruse an online collection spanning back to 2003.
CLICK THE IMAGE FOR THE CASEY JEX SMITH SITE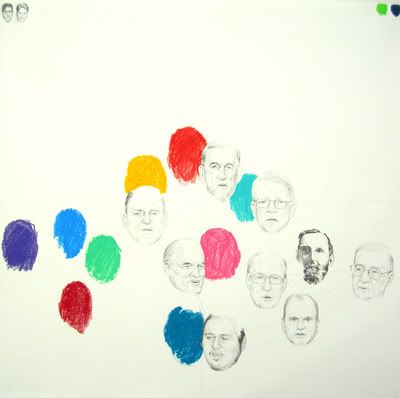 FRIDAY SEPTEMBER 22ND
Love's Labourers
@ Beast House
600 Washington Ave. N
Suite 104
North Loop
8pm-Midnight / Free
mplsart.com
presents "Love's Labourers". A mash-up of 6 artists and designers will work together to create one-of-a-kind garments that have creative love smeared, cut, sewn, trampled, painted and bedazzled into them. Featuring some of our absolute favorites: Jennifer Davis, Adam Garcia, Eric Inkala, Annie Larson, Ra'mon-Lawrence, Crystal Quinn and Hyperlush!
This not to be missed event is free to attend. Tickets to reserve your 1-of-1 fashion: $50, with a portion of the sales going directly to MNfashion.
For other MNfashion weekend events happening today click
HERE
CLICK THE IMAGE FOR THE MNFASHION SITE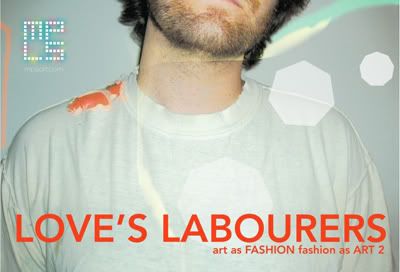 FRIDAY SEPTEMBER 21ST
Honeymoon
@ The Nomad
501 Cedar Ave.
West Bank
10pm / 21+ / Free
The Moongoons slink into the Nomad for the second installment of Honeymoon, their monthly, way-2-cool dance night! Get your nightmare disco on with the goons and their super-special-secret guest, who we've heard is bringing some crazy-scary jams out for this very occasion.
This months suggested attire: Zombie Aerobics!
Honeymoon is sponsored by Beautiful/Decay & l'étoile magazine!
CLICK THE IMAGE FOR THE MOONGOONS MYSPACE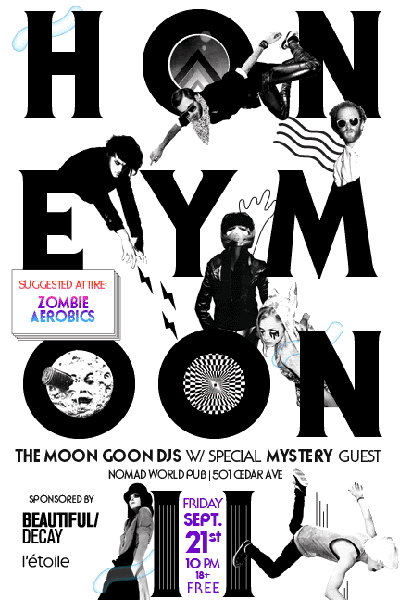 FRIDAY SEPTEMBER 21ST
Strange Love (performance/device)
@ Casket Arts Building
681 17th Ave. NE
Northeast Mpls
8pm / $18
Skewed Visions presents Strange Love (device/performance), a performance and installation event exploring contemporary and historical cultures of fear by re-animating Stanley Kubrick's Cold War satire Dr. Strangelove.
CLICK THE IMAGE FOR THE SKEWED VISIONS SITE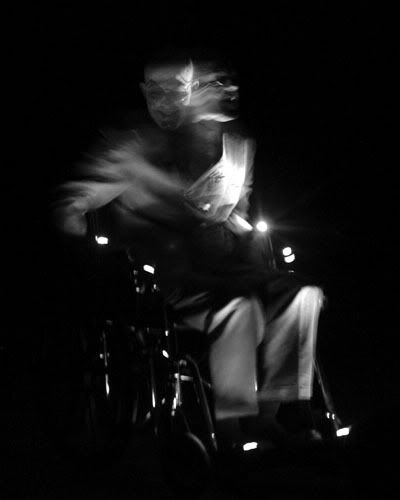 COOL LINK: ROYAL MAGAZINE
Royal is the private journal of The KDU. (Keystone Design Union) featuring their latest and greatest plus the works of others they admire. The collective's objective is to stir sensations in what they feel is a world gone numb. The KDU is adept at bringing the beautiful along with the message. And luckily, their definition of a "private" journal is a lusciously designed on-line magazine.
CLICK THE IMAGE FOR THE ROYAL MAG SITE
SATURDAY SEPTEMBER 22ND
House of Henry Champagne and Truffles Brunch
@ Picky Girl
1326 Grand Ave.
St.Paul
11am / Free
Pop into Picky Girl this morning to view new designs by
House of Henry
, chat with the designer, and indulge in a decadent buffet of champagne and truffles. Tres magnifique!
For other MNfashion weekend events happening today click
HERE
CLICK THE IMAGE FOR THE MNFASHION SITE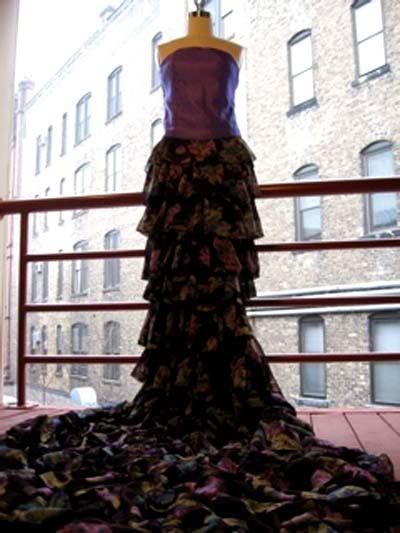 SATURDAY SEPTEMBER 22ND
Re-Discovered Pt. 2
@ The Entry
1st Ave & 7th St.
Downtown Mpls
8pm / 18+ / $5 avd, $7 door
Change out of your couture and into your flyest gear! Felipe Cuauhtli of Los Nativos hosts Ill Chemistry (Desdemona and Carnage), Men of Leisure (Snakebird, Mike 2600, and Espada), Mavin MC, and more at this local hip-hoppin' extravaganza.
CLICK THE IMAGE FOR THE FIRST AVE SITE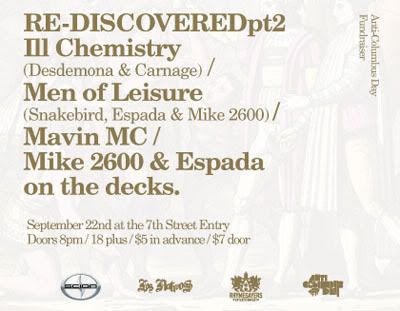 SATURDAY SEPTEMBER 22ND
Eclecticoiffeur Cotillion
@ Sound Gallery
414 3rd Ave. N
Minneapolis
10pm / 21+ / $10 ($15 VIP)
Stylish stylist collective
Eclecticoiffeur
throws Fashion Weekend's biggest party tonight at the Sound Gallery!
Co-sponsored by l'étoile magazine, this Velvet Goldmine-inspired event is sure to motivate with a best-dressed contest hosted by the Cities' most modish blog,
The Minneapoline
. The rest of the details? Glittering décor, glittering people and hot, hot tunes by DJ Naughty Wood, Jonathan Ackerman, Solid Gold and Attitude City. Dress to impress people, because all eyes will definitely be on you.
l'étoile party tip! Be a VIP! For a fiver you can upgrade your revelry. Come join l'étoile in the VIP lounge where special drinks, and special experiences, await.
wink
Sponsored by l'étoile magazine, MNfashion, The Minneapoline, VitaminEnergy, Effen Vodka and vita.mn.
This week Jahna, Kelsy and Di made time in their busy party planning schedule to answer a few of our questions...
What do you think about the evolution of the local fashion scene over the past few years?
Fashion has always existed in the Twin Cities, but it needed connecting forces (i.e., MNfashion and l'étoile) to turn it into a community. Voltage was one of the big turning points because it gave visibility to local fashion, and now MNfashion is taking it to the next level by providing tools designers need to become successful. Plus, being a relatively smaller city, everyone is involved in multiple projects, and collaboration is one of the keys to a creative environment.
What would be EC's dream job?
Styling team for Karl Lagerfeld.
Can you give us a hint or two about what to expect at the Cottilion?
It's our coming out of sorts, so we are putting our work out there and wrapping a fabulous party around it. It will have a Velvet Goldmine feel, with great music, multiple dance floors, and hidden rooms. Be sure to dress the part for our Best
Dressed contest (sponsored by the Minneapoline and l'étoile). Think glam rock, glitter and all the fixins. The winner gets to be styled by eclecticoiffeur and featured in the l'étoile blog.
What is the must-have fashion accessory for fall?
Fur stoles and opera-length gloves.
CLICK THE IMAGE FOR THE MNFASHION SITE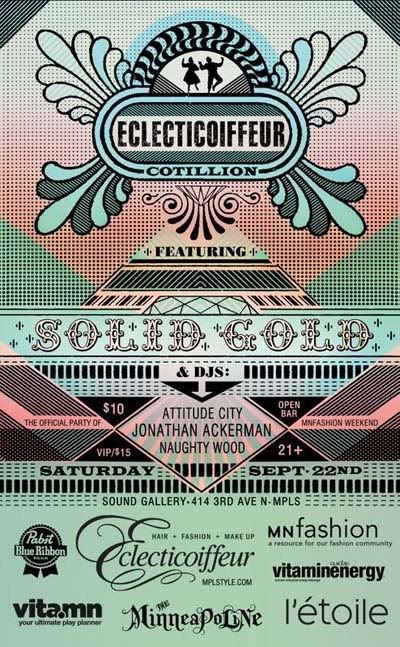 SATURDAY SEPTEMBER 22ND
Vintage Yard Spectacular!
@ Paul's Yard
2821 Pleasant Ave.
Uptown
10am-6pm
Still searching for that certain somethin' somethin' for your Fashion Weekend costume? Well, this should be your first stop. Our good friend Paul, previously a vintage clothing dealer and all around cool cat with excellent taste is getting rid of major stock! Find vintage/mod clothing for men and women, vintage Nikes and other shoes, awesome records and cd's, books, furniture and much more!
Bonus:
Over 30 Vintage leather jackets will be up for grabs - get there early!
CLICK THE IMAGE FOR MORE YARD SALES TODAY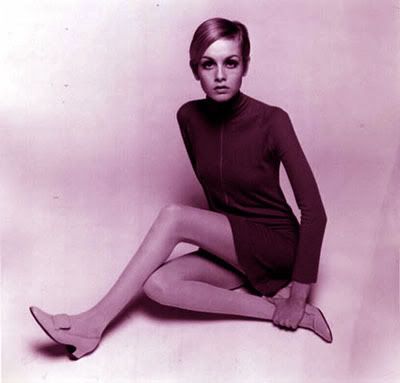 SATURDAY SEPTEMBER 22ND
Bonde Do Role
@ Triple Rock
629 Cedar Ave.
West Bank
9pm / 21+ / $10 adv, $12 door
Brazilian electro-funk outfit Bonde Do Role graces the stage of the T-Rock tonight! We adore this group's sassy sound and sassier good looks.
CLICK THE IMAGE FOR THE BONDE DO ROLE MYSPACE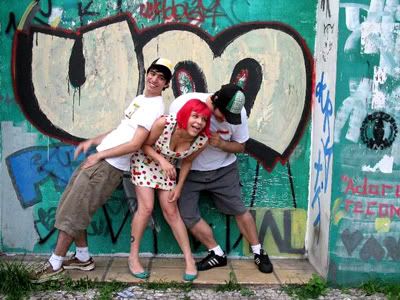 SATURDAY SEPTEMBER 22ND
North by Northeast Music Festival
@ Club Underground/Spring Street
355 NE Monroe St.
Northeast Mpls
2pm-2am / 21+ / $8
12 bands and 12 hours is the rumor. And since the information came from a reliable source, we believe! Held in the parking lot of the Spring Street Tavern, this outdoor music spectable features Kid Dakota, Ouija Radio and many more!
CLICK THE IMAGE FOR THE CLUB UNDERGROUND SITE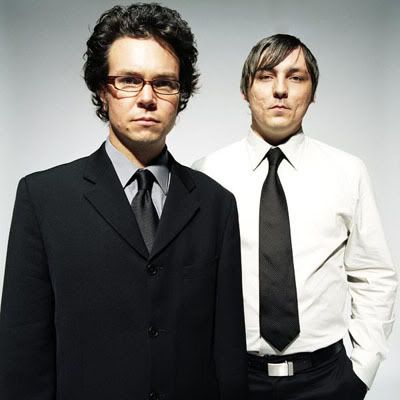 SATURDAY SEPTEMBER 22ND
Oliver Lieb
@ DC House of Love
Secret Location
Check site day-of
10:30pm / 18+ / $5
Another all-night dance party brought to you by the pros over at DC Productions. What makes this party different? Well, German techno legend Oliver Lieb (aka Solieb, LSG), will be spinning a SIX HOUR SET, yes, you heard us right, six hours! Not only that, but this event will mark the end of an era - the DC House of Love will close it's doors after this final and fitting blow-out.
CLICK THE IMAGE FOR THE DC PRODUCTIONS SITE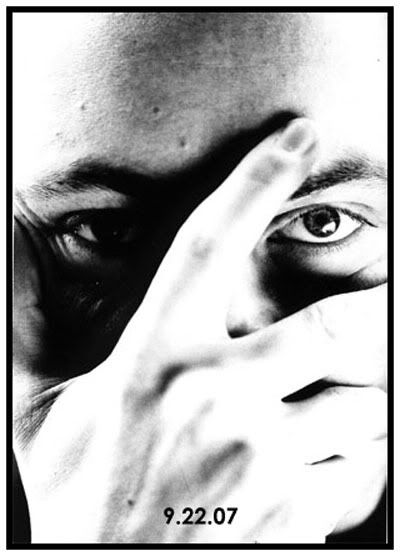 SUNDAY MUSIC PICK: THE BLACK GHOSTS
Hot London Electro-poppers and remix-masters the Black Ghosts are a latest fave. The juicy chill-out beats are an ideal soundtrack to the strangest of situations.
CLICK THE IMAGE FOR THE BLACK GHOSTS MYSPACE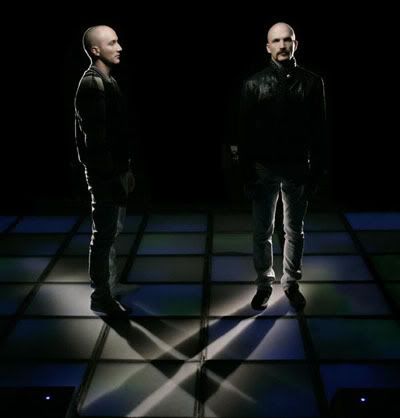 SUNDAY SEPTEMBER 23RD
MNfashion Workshop: Fashion Illustration
@ The Textile Center
3000 University Ave.
Minneapolis
1-5pm / Space limited / $30
This four hour workshop introduces fashion illustration and professional presentation techniques - a must-have skill for any serious fashion designer. Instructor Star Rial, a successful designer and stylist, will give you the hands-on training you need. The workshop is hosted by MN Fashion, a new resource for local designers looking to take the leap from passion to Fashion Avenue.
To register, e-mail info@mnfashion.org
For other MNfashion weekend events happening today click
HERE
CLICK THE IMAGE FOR THE MNFASHION SITE
SUNDAY SEPTEMBER 23RD
Mercedes Gordon Benefit
@ The Fine Line
318 1st Ave. N
Downtown Mpls
5:30pm / 21+ / $15 minimum donation at door
Mercedes Gorden was severely injured in the I-35 bridge collapse on August 1st. Her injuries included shattered feet, broken ankles AND legs, plus a fractured spine. Thanks to a network of excellent friends, and a wonderful fiance (Transmission's Jake Rudh), there is a benefit tonight in her honor to defray mounting medical costs not covered by insurance.
Mind you, this is no somber event. 10 years ago Mercedes' injuries would have cost her her legs, but today she's mere months from leaving the wheelchair behind, so let's celebrate! Headlining the show is none other than hometown heros Tapes n' Tapes, along with a stellar supporting lineup of bands, plus Transmission live!
CLICK THE IMAGE FOR MORE INFORMATION