PARTY ON A STICK
"Youbetcha" this weekend's going to be hot! Sensory overload personified. From the State Fair's insatiable food porn to the eclectic, beautiful mess that is the Sound Unseen Festival it'll be impossible to be blasé. So succumb to the many temptations and enjoy yourself.
xo-l'étoile
photo by Aaron Wojack for l'etoile magazine
WEDNESDAY AUGUST 22ND-AUGUST 26TH
8th Annual Sound Unseen Festival
@ Various Locations
Minneapolis
Check website for times/cost
The whirl-wind of music and film, better known as the Sound Unseen Festival, returns for year 8 this weekend. The line-up is so juicy we could only highlight a few here, so be sure to check the website for all the details! Organizers Gretchen Williams and Marina Maric sat down with l'étoile to chat about the why', when's and how's of Sound Unseen.
How and why was Sound Unseen started?
Gretchen:
Sound Unseen was founded by Nate Johnson, a local film curator and label owner in 2000. At that time there were many music films (docs, concert footage, etc) floating around with nowhere to be screened - they needed to be shown to audiences and Sound Unseen was born. Since 2000, music related films have since found more distribution through independent theaters such as Landmark chains, but festivals and DVD's are now their primary home.
What has been the biggest evolution of the festival in it's 8 years?
Gretchen:
It has been a long, steady build for the festival, growing the audience locally, but also internationally. We receive dozens of emails from Sweden, Italy, Denmark, Germany, South America and around the U.S. from people who are searching out their favorite musicians and finding movies about them at our site. People ask us all the time when we'll be showing them again, or where can they pick up a copy - sometimes it's the only place to find them.
Along with the films and the music, Sound Unseen is known for it's amazing parties! What event are you most excited for?
Marina:
I'm looking forward to the Sound Unseen Dance Party. Last year was so much fun and I expect it to be even better this year especially because it is going to be a bit more intimate And I have to agree with Gretchen: the Artist of Distinction awards is such a great event. It almost feels like a family celebration where we recognize local musicians/artists and get to spend some time with them and their friends while listening to great local music acts.
Who is your favorite featured unsung hero of this year's festival?
Marina:
Although I think the two robots form Electroma are going to be crowd favorites, my hero is definitely Roky Erickson whose turbulent life is portrayed in You're Gonna Miss Me. Roky's been around since 1966, was institutionalized for over three years and just this year decided to make a comeback. Roky's so cool, he even has a MySpace page that he probably maintains himself
Gretchen:
I would have to say Anita O'Day - she has had so many highs and lows - a real roller coaster ride. To see someone who has been through so much, yet at the end of the day, her music gives her an undeniable reason to move forward. It gives me faith that our passions and talents can get us through anything - as long as we hang on and keep fighting for what we love.
CLICK THE IMAGE FOR THE SOUND UNSEEN SITE
THURSDAY AUGUST 23RD (THROUGH SEPT 3RD)
Minnesota State Fair
@ State Fair Grounds
1265 Snelling Ave. N
St.Paul
6am-Midnight / $11 adult
The Great Minnesota Get Together is back again. Some of the l'étoile staff would like to share with you a few their State Fair faves...but check the link below for even more fun on a stick!
Food:
Don't miss the Roasted Corn-on-the-Cob, Dippin' Dots, Saltwater Taffy. Or cheese curds. It's just one day, your pants will forgive you.
Rides:
Although some shy away from the Midway (fond memories of the Enterprise stuck in rotation for over an hour), the Sky Cabs or the Space Needle offer a leisurely view of the fairgrounds!
Shopping:
One staffer bought a be-dazzler at the Grandstand, but for the best curiosities pop over to the International Bazaar.
Attractions:
Hit the Fine Arts Building, the Haunted House and the Miracle of Birth barn to see the cuddlies!
Music:
Weird Al.
Tip:
Park and Rides are all over - take advantage of it and forget the parking hassle!
CLICK THE IMAGE FOR THE MN STATE FAIR SITE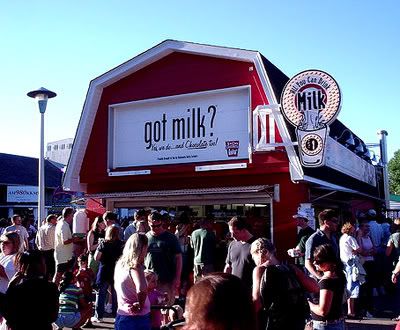 THURSDAY AUGUST 23RD
Catherine Sullivan: Triangle of Need
@ The Walker Art Center
1750 Hennepin Ave.
Minneapolis
Walker Artist-in-Residence, Catherine Sullivan has created a multichannel video installation that weaves a nuanced story about evolution, class, wealth, poverty and the inequalities and injustices in our global economy. This intriguing and beautiful film exhibit makes it's world premier at the Walker tonight.
CLICK THE IMAGE FOR THE WAC SITE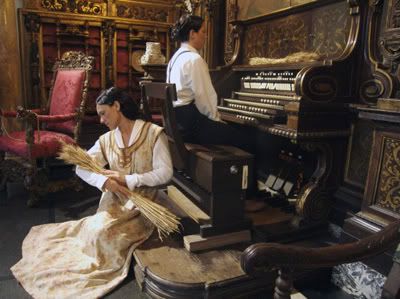 THURSDAY AUGUST 23RD
PD03: Daydream Nation
@ The Ritz Theater
345 13th Ave. NE
Minneapolis
9:15pm / $7 (click
HERE
to purchase in advance)
A collection of 17 animated short films and music videos from an impressive roster of Swedish directors. Featuring musical favorites such as The Knife, Peter, Bjorn and John, and El Perro Del Mar.
CLICK THE IMAGE FOR THE SOUND UNSEEN SITE
THURSDAY AUGUST 23RD
Between Art and Trend
@ SOO Visual Arts Center
27th & Lyndale
Minneapolis
6-10pm / Free
Make a shopping stop at SOO VAC this evening and peruse a number of creative wares such as handmade clothing, art, household items, gifts and more - all made by local artists!
CLICK THE IMAGE FOR THE SOO VAC SITE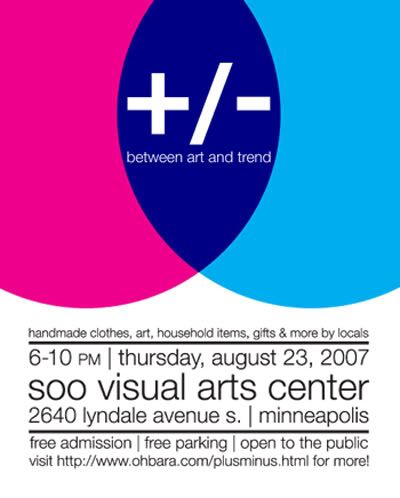 FRIDAY ART PICK: Aaron Meshon
NYC based artist and Rhode Island School of Design graduate Aaron Meshon combines whimsy with clean illustration in this series of artworks, product packaging, children's books and t-shirts. We love his graphic sensibilities and rich use of color - yummy!
CLICK THE IMAGE FOR THE AARON MESHON SITE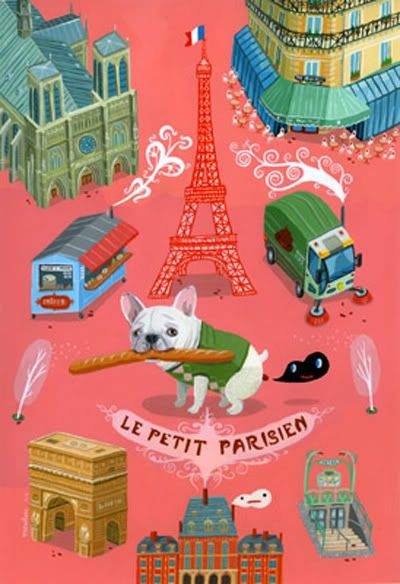 FRIDAY AUGUST 24TH
Honeymoon
@ The Nomad
501 Cedar Ave.
Minneapolis
9pm / 18+ / Free
Mysterious DJ collective, The Moongoons, debut their new monthly gig at the Nomad tonight. With Texas-based guest DJ and remix-master Bird Peterson on decks alongside the Moongoons, this evening will be a dancetastic sonic blast - complete with an outer-space inspired dress code.
Sponsored by Beautiful/Decay and l'etoile magazine!
The Moongoon's briefly came out of hiding to answer a few questions for us...
We are really excited about Honeymoon, can you tell us how the night came about and what to expect?
Well about a week or so ago we crash landed into Minneapolis and sought out shelter at the Nomad World Pub. We will be here a while because violence and passion are commonplace when the moon is full. We know about the universal energy of which all things are a part - you, the stars, the trees, the rocks - we know how to tune into this energy and use it. We know the mystical bond that exists between love makers. With magic, we channel these disparate energies into one powerful forcefield of seductive sound, culminating it all together in an energy exchanging celebration or as you might call it, a Honeymoon. Expect the most thrilling nightmare of your life.
Who are the Moongoons? Tell us a bit about yourselves!
We are a triad of enchanters whirling through space, drifting toward eternity; mystical sparks encircled by loneliness and cold darkness.
You're encouraging "space attire" - what are some of your favorite places to shop for moon-related fashion?
The mega mall is fascinating. But ultimately, we really believe in the human imagination to determine what attire suits you best for the night. A few hints: neons clashed with darks, visors, black leather, chrome, magical stones, chains, or tin foil...
Top 5 bangers of the summer, Moongoon's style?
1. Russ Chimes "She's Got the Heat"
2. Midnight Juggernauts "Road to Recovery (Miami Horror Remix)"
3. College "Teenage Color (Anoraak Remix)"
4. Black Devil Disco "Constantly No Respect (The Phenomena of the Black Mustang Version)"
5. Sally Shapiro "I'll Be By Your Side (Rude 66 808 Remix)
Click
HERE
to download the latest Moongoons mix for free!
CLICK THE IMAGE FOR THE MOONGOONS MYSPACE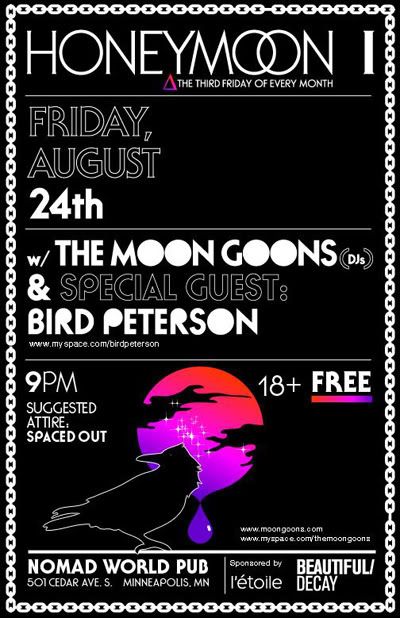 FRIDAY AUGUST 24TH
Master of the Misuse of the Medium
@ Fox Tax Gallery
503 1st Ave. NE
Minneapolis
7pm / Free
Stop into the Gallery at Fox Tax for a glimpse into the inspirational 50 year career of local artist Robert Lesch, who presents a collection of lush mixed-media work in this wonderful solo show.
CLICK THE IMAGE FOR THE FOX TAX SITE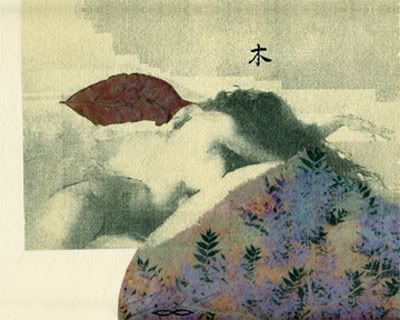 FRIDAY AUGUST 24TH
Daft Punk's Electroma
@ The Ritz Theater
345 13th Ave. NE
Minneapolis
9:15pm / $7 Click
HERE
for advance tickets
Daft Punk takes you on a sci-fi musical oddessy through dusty desert highways and nuclear testing complete with leather-clad robots. What's not included? Surprisingly, their own music. An equally cool mix of Todd Rundgren, Brian Eno, Sébastien Tellier, Curtis Mayfield, Linda Perhacs, Jackson C. Frank and Mathieu Tonetti rounds out the soundtrack.
CLICK THE IMAGE FOR THE SOUND UNSEEN SITE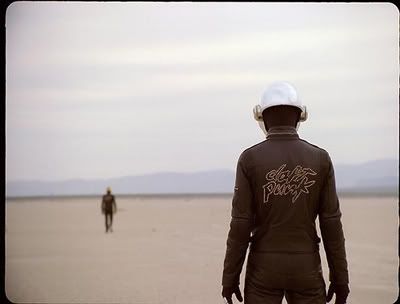 FRIDAY AUGUST 24TH
Ezra Furman and the Harpoons
@ The Kitty Cat Klub
315 14th Ave SE
Minneapolis
10pm / 21+ / $5
Boston's Ezra Furman and The Harpoons roll into town with their intense brand of indie-folk tonight at the Kitty Cat Club. Furman's masterful songwriting skills make each song unfold like a well-loved story and it's no wonder these newcomers were recently signed to Chicago's
Minty Fresh Records
. Part David Byrne, part Bob Dylan, and part something completely new, Ezra Furman and the Harpoons enchant us with their passionate sound and catchy hooks.
CLICK THE IMAGE FOR THE EZRA FURMAN MYSPACE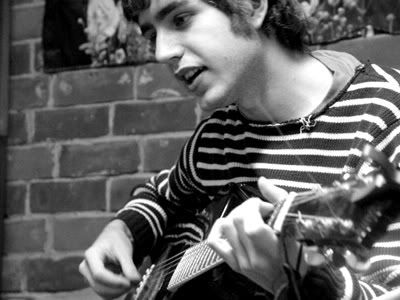 FRIDAY AUGUST 24TH
Sound Unseen Back Alley BBQ Bonanza
@ Clubhouse Jager
10th & Washington
North Loop
8pm-2am / 21+ / Free
Sound Unseen takes over the Clubhouse tonight for a raucous affair which will include music from We Became Actors, Themes, and the always danceable DJ Bach. Enjoy burgers and beer on what just might be the best outdoor patio in the city!
CLICK DJ BACH FOR THE SOUND UNSEEN SITE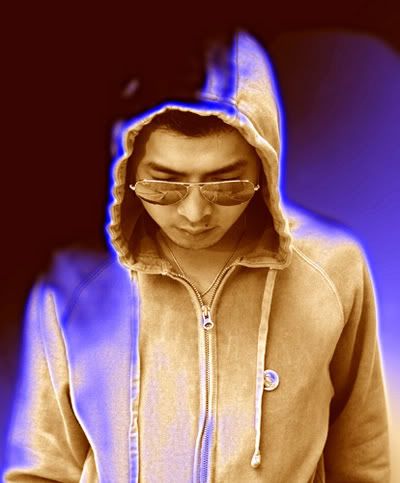 COOL LINK: Royal Elastics
Not only is the website a visual feast, the shoes are outta-this-world cool. A fusion of vintage and euro-street, these no-lace up/no-nonsense kicks are the perfect accessory to your already chic wardrobe.
Bonus:
Royal Elastics is running an art competition based around the theme "Beautiful Technology" - check the site for details!
CLICK THE IMAGE FOR THE ROYAL ELASTICS SITE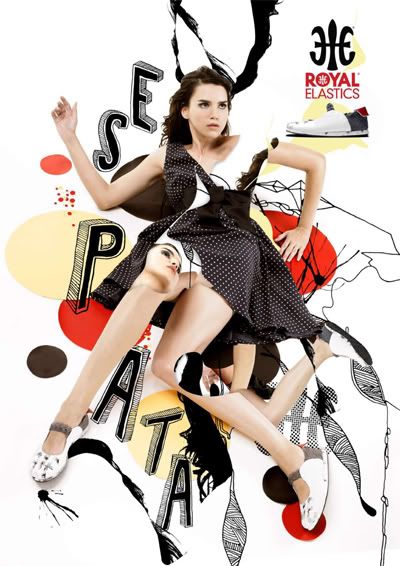 SATURDAY AUGUST 25TH
Grumpy's Big Bash
@ Grumpy's Downtown
1111 Washington
Minneapolis
3pm / 21+ / $20
Grumpy's owner and Amphetamine Reptile Records guru Tom Hazelmyer celebrates the end of summer with the Annual Grumpy's Big Bash! Featuring hard-rockin' heavy hitters The Melvins and Helmet along with Zebulon Pike, Burning Bride, Birthday Suits and Bastard Saint. This all-day outdoor event will include cold beer, hot eats and the serious need for earplugs.
Tickets available in advance
HERE
CLICK THE IMAGE FOR THE GRUMPY'S SITE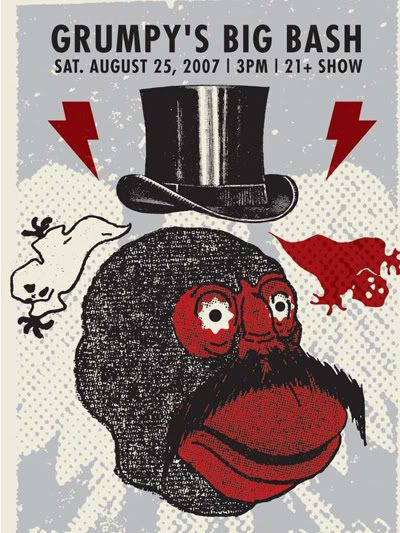 SATURDAY AUGUST 25TH
Talib Kweli
@ Foundation
10 S. 5th St.
Minneapolis
10pm / 21+ / $10 adv or $15 at the door
Critically acclaimed New York hip-hop artist Talib Kweli arrives in the Minneapple tonight to treat fans to poetic flows and glossy beats off his latest release "Eardrum". Labeled as a socially concious rapper, Kweli has worked with other impactful artists, such as Mos Def (Black Star) and Hi-Tek (Reflection Eternal). This show is a can't-miss!
CLICK THE IMAGE FOR TALIB KWELI'S MYSPACE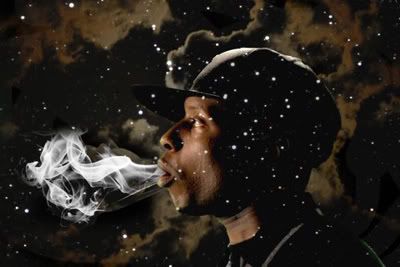 SATURDAY AUGUST 25TH
Girls Rock!
@ The Ritz Theater
345 13th Ave. NE
Minneapolis
3pm screening / 4:30pm Panel / $7
Sound Unseen presents an inspiring documentary following several girls ranging from 8 to 18 years old at Rock n' Roll camp. From Laura, a Korean adoptee, obsessed with death metal, to 8 year old Amelia who writes experimental rock songs about her dog Pipi, the girls learn band-mate camaraderie and female empowerment from indie rock chick Carrie Brownstein from Sleater-Kinney, among others.
Bonus:
Following the screening, join a group of esteemed Twin Cities women who rock for a discussion on their work in the local music scene and beyond.
CLICK THE IMAGE FOR THE SOUND UNSEEN SITE
SATURDAY AUGUST 25TH
Fancy Computer
@ DEFI
Click the myspace link below and message for location
Minneapolis
2am-? / $7 or $5 w/ Too Much Love stamp
We know you can rock an after-party. It's true - you're cool. Tonight is special because the DJ lineup lines-up some of our absolute faves: DJ Talk Radio, Jonathan Ackerman, Millions Billions - even Soviet Panda! Curated by Ken Hannigan and Jonathan Ackerman with video goodness by Time Squid and Danger Havok.
CLICK THE IMAGE FOR THE TALK RADIO MYSPACE
message Talk Radio for location
SATURDAY AUGUST 25TH
The Subhumans
@ Triple Rock
629 Cedar Ave.
West Bank
5pm / All Ages / $12
Some l'étoilites were heavily influenced by early 80's punk, such as The Exploited, Black Flag, and The Subhumans, who drop their anarcho-punk bomb on the Triple Rock tonight! Make no mistake, the faint of heart should take heed.
CLICK THE IMAGE FOR THE SUBHUMANS MYSPACE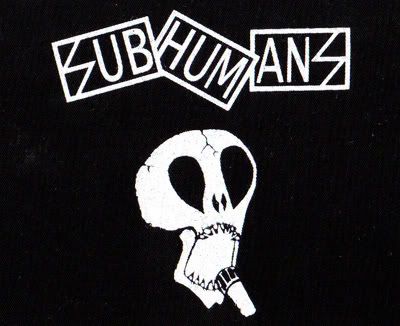 SUNDAY MUSIC PICK: Felix Da Housecat
Da Housecat is back with a soon to be dropping album as new persona, Virgo Blacktro. Expect more of the signature roller-disco-dream-sequence-esque smooth electronica we've all come to know and love - with a hot twist!
The full album hits the streets this October, but keep your ears peeled for remix ep "Something for Porno" in stores August 29th! Check da Myspace in the meantime for a sizzlin' sneak prev.
CLICK THE IMAGE FOR THE FELIX DA HOUSE CAT MYSPACE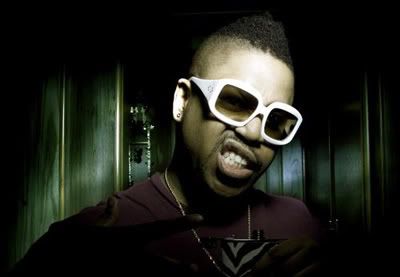 SUNDAY AUGUST 26TH
2nd Annual Free Ride
@ CRC Cafe (meet-up point)
34th & Lyndale
Minneapolis
1pm / Free
No matter if you rock a Surly or a trike - all are welcome at the 2nd Annual Free Ride, a massive bike tour around Minneapolis! With hot stops for coffee and rock n' roll, you can hardly go wrong. Featuring local lovelies The Haves Have It, DJ Lori Barbero, and many more at various locations.
CLICK THE IMAGE FOR THE SOUND UNSEEN SITE
SUNDAY AUGUST 26TH
Sound Unseen Closing Party
@ Downtown Pizza Luce
119 N 4th Street
Minneapolis
8pm / 21+ / Free
Join the Sound Unseen crew for a closing party to beat the band! Enjoy Free pizza and $2 Grainbelts along with a soundtrack of reggae and world music from the likes of Afro Funk, Boogaloo, and Arabesque capped off with the exotic rhythms of DJ Nite Nurse! A great end to a great weekend of music, film, bike riding and parties - courtesy of Sound Unseen.
CLICK THE IMAGE FOR THE SOUND UNSEEN SITE
COOL OPPORTUNITIES
Semi-Permanent: Call for Artists
The internationally renowned art and design event, Semi-Permanent, will probably NOT be coming to a city near you - unless of course you live in Australia. However, they are now taking submissions for their annual (and always highly anticipated) book that features the best of the best in art and design from around the globe. Take a chance, say we!
CLICK THE IMAGE FOR THE SEMI-PERMANENT SITE
If you would like your event, link, or opportunity to be featured in l'étoile magazine's WEEKEND WHAT'S WHAT please email info and image to kate@letoilemagazine.com for consideration.