WHEREIN YE PUMPETH UP THY JAM
That's right, in addition to all the usual rump-shaking and art viewing, this weekend marks the opening of RenFest! Travel back in tyme to the days of yore, where the merlot floweth from the simulated skulls of your enemies. Or journey over yonder into the Wisconsin wilds for a futuristic aural gathering. Summer is fleeting, so fare thee well this weekend!
xo-l'étoile
SHOW YOUR SUPPORT!
Vote for your fave local street fashion blog, The Minneapoline, in the final rounds of the Street Clash competition! This week they are up against Melbourne - so click the lovely Angie and her amazing technicolor pantsuit below to cast your vote!
CLICK ANGIE TO CAST YOUR VOTE!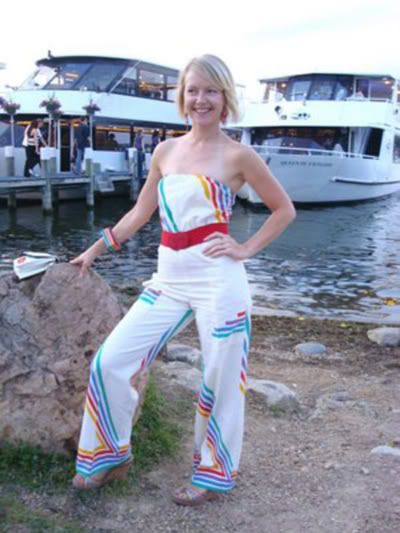 THURSDAY AUGUST 16TH
Eloquent Nude
@ MIA
2400 3rd Ave S
Minneapolis
7pm / $5
Many of the thousands of photographs Edward Weston created feature his wife, Charis Wilson. In conjunction with the amazing photo exhibition "The Search to See", on display through November 4th,
MIA
is showing this mesmerizing documentary about this artistic couple.
CLICK THE IMAGE FOR MORE INFO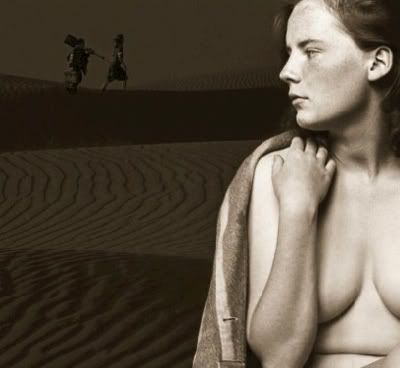 THURSDAY AUGUST 17TH
Hands in the Dark
@ The Shinto Lounge at Temple
1201 Harmon Place
Minneapolis
Soak in the atmosphere at Shinto Lounge while enjoying the eclectic sounds of local beatmasters Jonathan Ackerman and Norton Fortune. We think this new weekly DJ night is just the ticket to impress a first date. Drink and appetizer specials abound!
Bonus:
The fantastic Mr. Jon Hester continues his popular dance night, Convergence, here every Tuesday!
CLICK THE IMAGE FOR THE TEMPLE SITE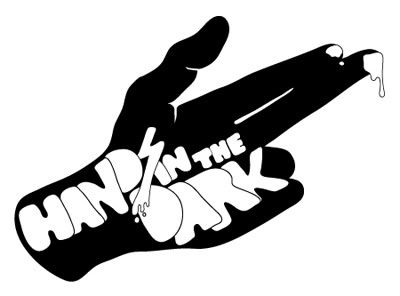 THURSDAY AUGUST 17TH
Electrobowl
@ Memory Lanes
2520 26th Ave S
Minneapolis
10pm-2am / Free
Start the (early) weekend off right with the electric and funky firepower of DJ Talk Radio and Mike the 2600 King. The perfect opportunity to show off your dancing/bowling skills at the same time!
CLICK THE IMAGE FOR THE MEMORY LANES SITE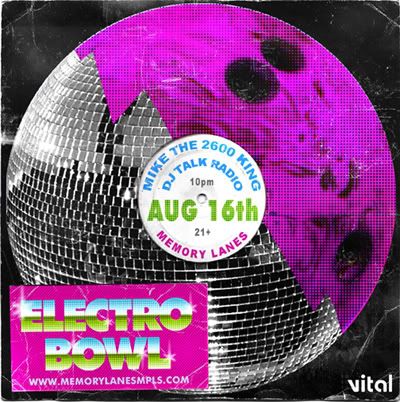 FRIDAY ART PICK: Rodolphe Simeon
Often unnerving, always provocative, Rodolphe Simeon plays (seemingly effortlessly) with staging, light, color and texture. An expert of emotion, his subjects are anywhere from ghoulish to heartbreaking, and you'll be surprised how stunned you are looking at them!
CLICK THE IMAGE FOR THE RODOLPHE SIMEON SITE
FRIDAY AUGUST 17TH
MN Scooter Rally Mod Party
@ The Bedlam Theater
1501 S. 6th St.
West Bank
6pm-2am / 21+ / $6
We've had crushes on many a scooter afficianado (they all seem to be good looking and cool), so this weekend we feel like kids in a candy store with the MN Scooter Rally going on! Even if you don't ride, scoot on over to this rad party at the lovely
Bedlam Theater
tonight - tuneage provided by Revolver Modele, Hipshaker DJ's, GYLBOTS, and The Mood Swings.
CLICK THE IMAGE FOR THE MN SCOOTER RALLY SITE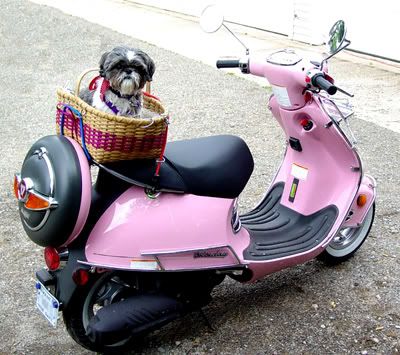 FRIDAY AUGUST 17TH
Hot Art, Cool Jazz
@ The Textile Center
3000 University Ave SE
Minneapolis
6:30pm reception / $50 minimum donation / RSVP
This benefit for the Joan Mondale Gallery features one-of-a-kind wearable textile art as well as the cool vocal stylings of jazz singer Christine Rosholt. See some walking, breathing sculpture, take in some great music, and help out the Mondale Gallery all in one evening!
RSVP required
- follow the link below for info!
CLICK THE INFO FOR THE TEXTILE CENTER SITE
FRIDAY AUGUST 17TH (THROUGH SUNDAY)
Yo! The Movement
@ First Ave.
1st Ave and Hennepin
Minneapolis
Friday- 10pm-2am / Saturday 4pm-10pm / Sunday 4pm-10pm
This celebration of hip-hop, now in its sixth year, is thrown by YO! The Movement, a youth leadership non-profit. Workshops, resources, and networking are everywhere at this event, but their solid performance schedule is the icing on the cake. Not to be missed is the reunion of Eyedea & Abilities, as well as Naughty By Nature and Saturday's MC Battle finals. Check out the link below for a full schedule of events!
CLICK THE IMAGE FOR THE YO! THE MOVEMENT SITE
FRIDAY AUGUST 17TH (THROUGH SUNDAY)
Future Perfect
@ Middle of Wisc
Visit DC Productions site for location
or call 651-649-4429 a few days before the show
Tickets at the door $35 / 18+ ID Required
Who knew that the middle of Wisconsin could be so soncially futuristic? DC Productions presents three days and two nights of aural bliss and a unified vibe. A neverending lineup of DJs, including faves DVS1, Easyrider, Jon Hester and many more, entertain all day, all night and everywhere inbetween!
CLICK THE IMAGE FOR THE DC PRODUCTIONS SITE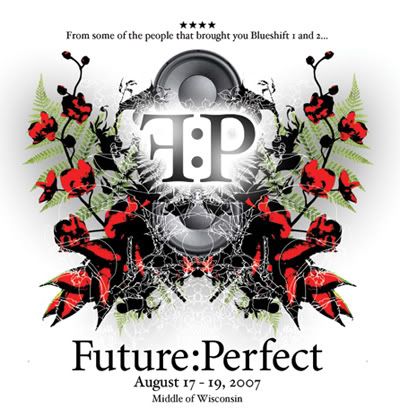 FRIDAY AUGUST 17TH
2nd Annual Tribute to Elvis
@ 331 Club
331 NE 13th Ave
Minneapolis
9pm / 21+ / Free
Elvis died 30 years (and one day) ago, and 331 is throwing a star-spangled salute to the King! Featuring more bands than you can shake a fried-peanut-butter-and-banana-sandwich at, this night is a fitting tribute to everyone's favorite rock idol!
CLICK THE IMAGE FOR THE 331 SITE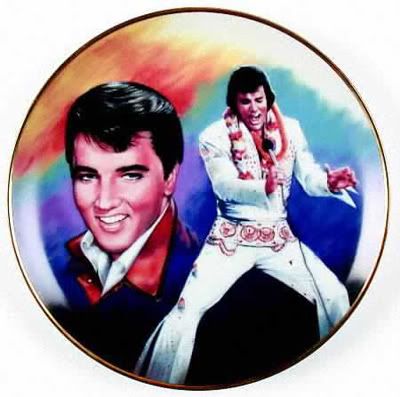 COOL LINK: Wallspankers
Matt W. Moore aka
MWM Graphics
out Portland, Maine is not only a fabulous l'etoile art contributor, but is founder and curator of Wallspankers, a nifty quarterly online publication. What's so nifty about this you ask? Well, Moore has gathered together the some of the world's coolest artists to produce sticker designs that you can download and print yourself - for free no less!
Special bonus:
This edition of Wallspankers features sticker design by Minneapolis artist
Greg Gossel aka Street Value
! Greg's work is also currently on display at
Barbette
in Minneapolis.
CLICK THE IMAGE FOR WALLSPANKERS #4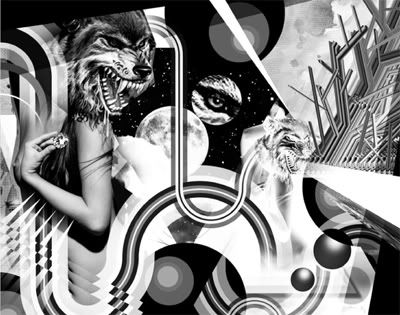 SATURDAY AUGUST 18TH
The Bird Machine
@ First Amendment
1101 Stinson Blvd.
Basement Rooms A and B
Minneapolis
7-10pm / Free
The Bird Machine
is a screenprinting collective from Chicago, and they're sending up some of their finest to show at First Amendment! Expect everything from achromatic minimalism to Gorey-esque narrative to Pushpin Studio psychedelica. A must-see show for any print buff!
CLICK THE IMAGE FOR THE FIRST AMENDMENT SITE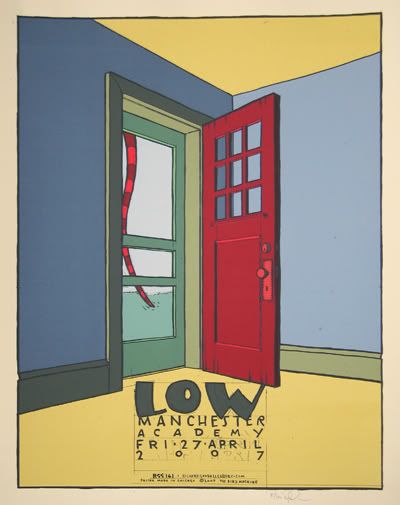 SATURDAY AUGUST 18TH (THROUGH SEPT 30TH)
Minnesota Renaissance Festival
@ Ren Fest Grounds, Shakopee
3 miles South of Shakopee on 169
Weekends, Labor Day and Friday, Sept. 28th
9am-7pm / $16.95 online / $18.95 door
Hear Ye! Hear Ye! This is thine one and only Renaissance Festival. Will ye rub elbows with Queen Margaret and King Henry? Or perhaps ye shall feast on the greatest turkey legs in the kingdom. Raine or shine, the Renaissance Festival is ready to shower ye with countless amusements and entertainments.
CLICK THE IMAGE FOR THE REN FEST SITE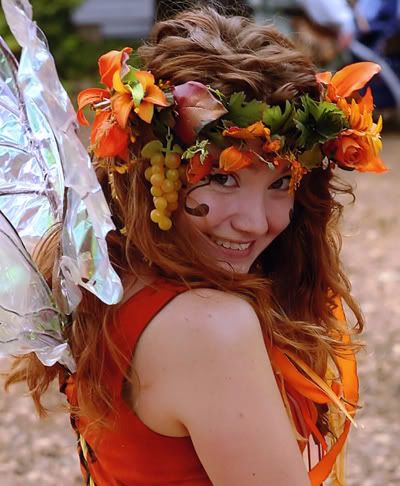 SATURDAY AUGUST 18TH
Dialogue on the Wall
@ Form + Content Gallery
Whitney Square Building
210 North 2nd Street, Suite 104
Minneapolis
7pm-9pm / Free
The "Wall" in question here is a 10-foot concrete monstrosity that divides the gallery space in half. Creating parallels with the "Separation Wall" between Israel and the Palestine-Occupied Territories, the wall becomes a focal point for a month of multimedia and performance events that address the Middle East.
Our friends and projection maestros at
Elumenati
worked on this project as well, so we know it will be amazing!
CLICK THE IMAGE FOR THE FORM + CONTENT SITE
SATURDAY AUGUST 18TH
Idle Hands
@ The Hex
2600 27th Ave S
Minneapolis
9pm / 21+ / Free
No bells or whistles here! Just an evening of glorious powerpop at the Hex! A very solid lineup featuring some of our fave Cities bands including Idle Hands, Boys & Girls, Solid Gold and We Became Actors!
CLICK THE IMAGE FOR THE HEX SITE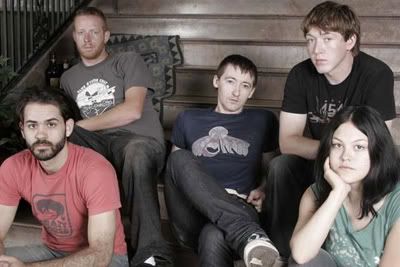 SUNDAY MUSIC PICK: The Lady Tigra
Do you like the cars? The cars that go boom? You can thank Lady Tigra! Voted in as a certified, bona fide "Hip-Hop Goddess" by Source Magazine, you may know The Lady Tigra from her stint as one-half of Miami electrobass duo
L'Trimm
. Faves such as Peaches, Fannypack, and Gwen Stefani have all been influenced by Tigra's relentlessly rolling, booty-shaking beats, which she continues to produce today.
CLICK THE IMAGE FOR THE LADY TIGRA MYSPACE
SUNDAY AUGUST 19TH
Japanese Lamp Lighting Festival
@ Como Conservatory
Midway Parkway and Hamline Ave
St. Paul
4pm-9pm / $5
Obon is one of the coolest and most elegant holidays in Japan. For three days, spirits come and revisit their families. On the last evening of
Obon
, floating lanterns are placed in water to help guide the spirits home. Come check this out at Como Park Zoo and Conservatory's Lamp Lighting Festival. Traditional Japanese music, dance, and crafts are also a part of the festivities.
CLICK THE IMAGE FOR MORE INFO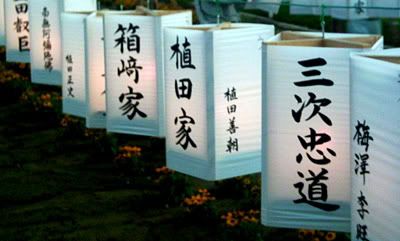 MONDAY AUGUST 20TH
Hot Roxx
@ The Hexagon
2600 27th Ave.
Minneapolis
10pm / 21+ / Free
DJ's Macku$ & Jen spin the best and worst of the 70's and beyond during their monthly stint at the Hexagon. Tune in to Hot Roxx on 770 Radio K before heading out for a preview of what to expect!
CLICK THE IMAGE FOR THE HEXAGON SITE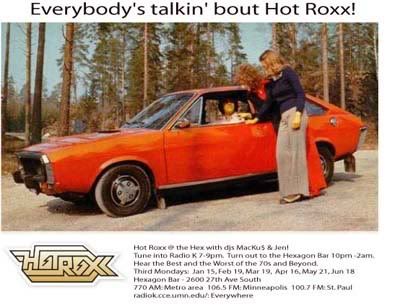 COOL OPPORTUNITIES
Festival of Appropriation
FINAL DEADLINE AUG 20TH!
This month long event in November 2007 will bring together collage, assemblage and mixed media artists, working with two and three dimensional visual collage and assemblage, along with works of audio and video collage, to celebrate the art of appropriation. The event will feature an exhibition at
The Soap Factory
and a film screening at The
Walker Art Center
. Participating artists will also be included in a special curated section at the mnartists site, with potential to be highlighted in November's
access+ENGAGE newsletter
focusing on the art of appropriation.
Presented by
mnartists.org
and curated by Some Assembly Required's
Jonathan Nelson
and l'etoile magazine's
Kate Iverson
.
CLICK HERE FOR FULL INFO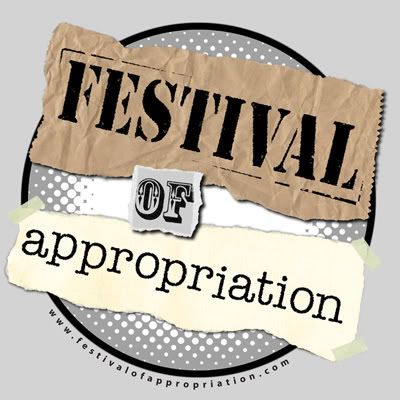 If you would like your event, link, or opportunity to be featured in l'étoile magazine's WEEKEND WHAT'S WHAT please email info and image to kate@letoilemagazine.com for consideration.