GOT ART?
This weekend walk down the colorful side of the street. From festivals to gallery openings, the local landscape is lively, offering a welcome respite from the constant coverage of the bridge collapse. Take the opportunity to co-mingle with your fellow citizens and appreciate how truly talented - and brave - they really are.
Though its been said countless times this week, l'étoile hearts those directly affected by this tragedy and double hearts all who risked their own lives to help a stranger.
THURSDAY AUGUST 2ND
1st Thursdays in the Art District
@ Northeast Minneapolis
Various Locations
5pm-9pm / Free
Of course this First Thursday will be packed with amazing artists, aesthetics and personality. But this month's NEMAA event is also very special, as our own Miss Krista Mina is embarking on a year-long, globe-trotting extravaganza with her husband. This is her last First Thursday before this life-changing journey, and is welcoming well-wishers and jewelry fans alike into her atelier. Bon voyage, Krista!
CLICK THE IMAGE FOR THE NEMAA SITE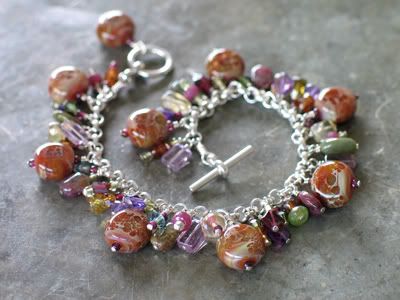 THURSDAY AUGUST 2ND
Rapp Attack!
@ The Triple Rock
629 Cedar Ave
Minneapolis
9pm / 18+ / $5
Rap enigma Ice Rod came up on the scene, racked up a bunch of accolades, and disappeared just as quickly. Now, returning from retirement, he's up and ready to throw down his classic rhymes at the Triple Rock, with the help of Chosen Few, and Men of Leisure: Snakebird, Espada, and Mike 2600.
CLICK THE IMAGE FOR THE ICE ROD MYSPACE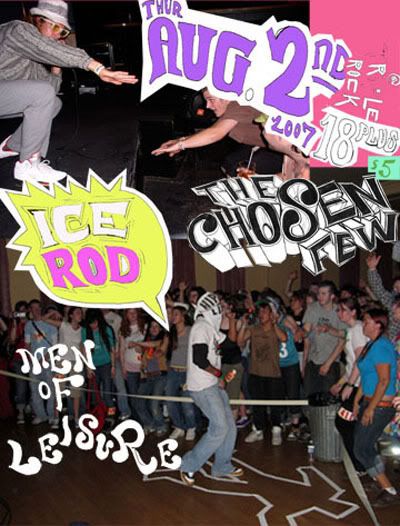 FRIDAY ART PICK: Neasden Control Centre
Formed in 2000, visual design agency Neasden Control Centre work for anyone bright and daring enough to hire them - art galleries, ad agencies, book publishers, bars, clubs, charities, musicians and magazines. Their commissions have included Esquire, Big Issue, 4AD and MTV. Named after their suburban London headquarters, Neasden is a true collective, each member adding a little something to their designs.
Founders Stephen Smith and Marcus Diamond are notoriously elusive and refuse to discuss their methods or influences. They even refuse to discuss why they refuse to…discuss. We can't argue with the result – their mixed media/appropriated photography madness is pure genius.
CLICK THE IMAGE FOR THE NEASDEN SITE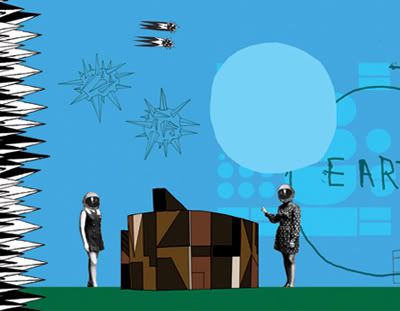 FRIDAY AUGUST 3RD
Crazy 8's
@ Altered Esthetics
1224 Quincy St NE
Minneapolis
7pm-9pm / Free
Adoration for all things pinup, pulp, swing and rockabilly is evident in this group show at AE. The show dissects the fascination with both cool and kitsch.
CLICK THE IMAGE FOR THE AE SITE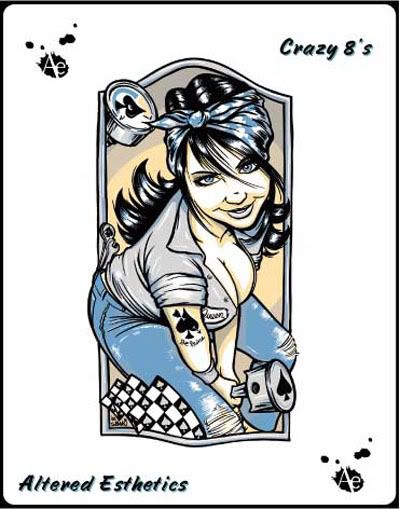 FRIDAY AUGUST 3RD
Hey Hey Hey 80's
@ The VIP Room
1st Ave and Hennepin
Minneapolis
9pm / 18+ / $6
Head down to the VIP tonight to dance your way through the hits, misses and disses of the 1980's at this funky night!
CLICK THE IMAGE FOR THE FIRST AVE SITE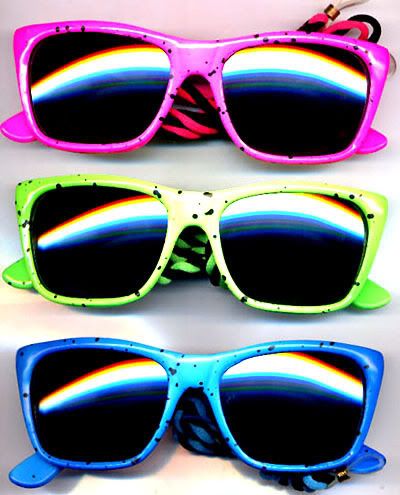 Cool Link: Brains on Fire
CLICK THE IMAGE FOR THE BRAINS ON FIRE SITE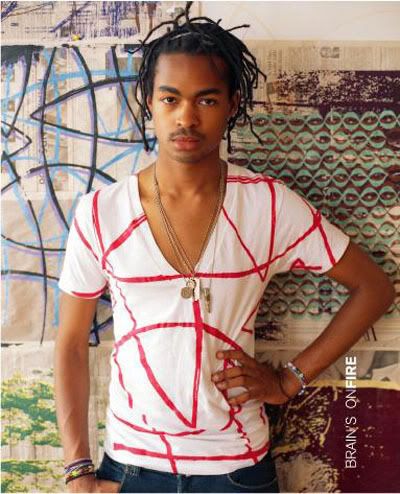 SATURDAY AUGUST 4TH
Pointing in All Directions at Once
@ Rosalux Gallery
1011 Washington Ave S
Minneapolis
7pm-11pm / Free
In this exhibit, Andy DuCett and Ruben Nusz were challenged to address subjects of attachment and nostalgia from different, even opposing perspectives. Using found objects, drawings, video, photographs and other media, these artists attempt to present an array of viewpoints while maintaining their struggle with time.
CLICK THE IMAGE FOR THE ROSALUX SITE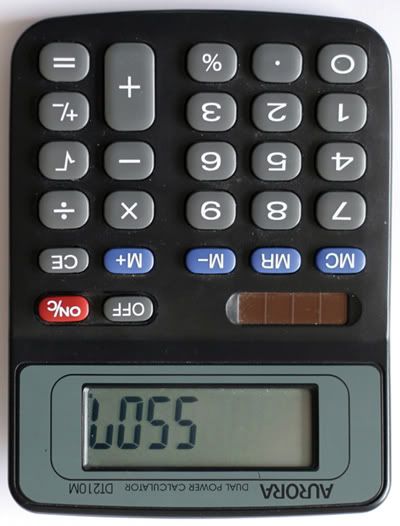 SATURDAY AUGUST 4TH
Headphone Festival
@ Rochester Art Center
40 Civic Centre Dr NE
Rochester
3pm-10:30pm / Free / BYOHEADPHONES
Make the trek to Rochester this Saturday for live music experienced entirely through headphones. Ten diverse musicians paired with ten video arists will perform cutting edge original works including field recordings, DJ mixing, electro-acoustic work, lap-pop, improvisation, and electronica.
Performances by Scott Stulen, Viv Corringham and more. Some Assembly Required fills in the gaps!
CLICK THE IMAGE FOR THE RAC SITE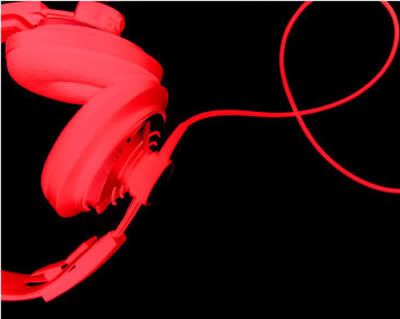 SATURDAY AUGUST 4TH
McKnight Fellows 06/07
@ MNCP
165 13th Avenue NE
Minneapolis
7pm-9pm Opening Reception / Free
Last year's recipients of the McKnight Fellowship, Kristine Heykants, Orin Rutchich, Mickey Smith and Angela Strassheim, show the fruits of a productive year at this Minnesota Center for Photography show.
Register at the link below for an artist-led walkthrough at 5 p.m !
CLICK THE IMAGE FOR THE MNCP SITE
Photo by Angela Strassheim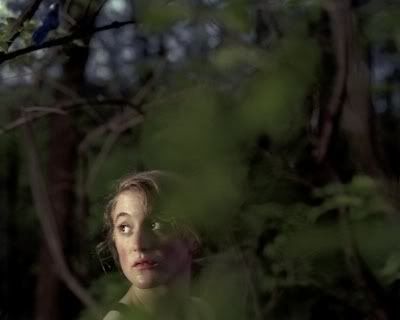 SATURDAY AUGUST 4TH
Ice Palace
@ The Nomad
501 Cedar Ave
Minneapolis
9pm / 21+ / $5
Local fuzz-rockers Ice Palace have garnered much attention for their straightforward brand of indie pop. Come soak in their beautiful sounds Saturday at the Nomad!
CLICK THE IMAGE FOR THE ICE PALACE MYSPACE
SATURDAY AUGUST 4TH
Loring Park Art Festival
@ Loring Park
Oak Grove St and Hennepin Ave
Minneapolis
Saturday, 10-6 / Sunday 10-5
Powderhorn Art Fair
@ Powderhorn Park
between Chicago Ave and Bloomington Ave
35th St
Minneapolis
Saturday- 10am-6pm / Sunday- 10am-5pm
Art is in full bloom this weekend with three neighborhood art festivals. Visit the beautiful gardens of Loring Park where they've created an urban oasis of art and culture. Artist booths, strolling musicians, performance art and best of all, street food! Next help celebrate the vibrant creativity of the Powderhorn Park community at their annual Art Fair. Your colorful stroll around the lake helps support local park programs and artists.
If you're in the mood for even more hustle and serious bustle, don't forget the Uptown Art Fair. We trust you know where that is!
CLICK THE IMAGE FOR THE MPLS PARKS SITE
Art by Keiko Yagishita / Powderhorn Art Fair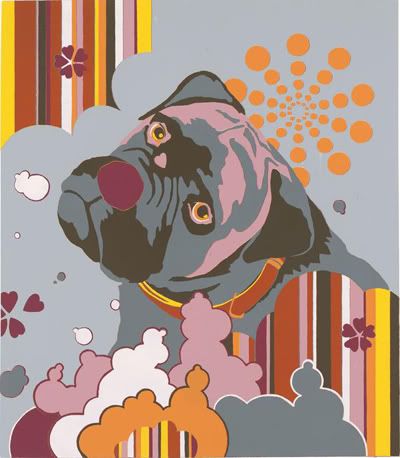 SUNDAY MUSIC PICK: Thieves Like Us
In our hearts we believe if Daft Punk did a duet with Devo, it would sound a lot like Thieves Like Us. Hard-edged new wave with french-pop twist, TLU have a unique sound that will get you out of your chair.
CLICK THE IMAGE FOR THE THIEVES LIKE US MYSPACE
SUNDAY AUGUST 5TH
Louder Than Bombs
@ Foundation
10 S. 5th St
Minneapolis
9pm / 18+ / $10
Black Corners presents Louder Than Bombs, a killer hip-hop showcase featuring The Cool Kids, Digitata, Muja Messiah and much, much more. Don't miss this epic summer show - it's the perfect excuse to bring the bling back!
BONUS:
Open bar from 10-11pm
Louder Than Bombs is co-sponsored by l'etoile magazine!
CLICK THE IMAGE FOR THE LOUDER THAN BOMBS MYSPACE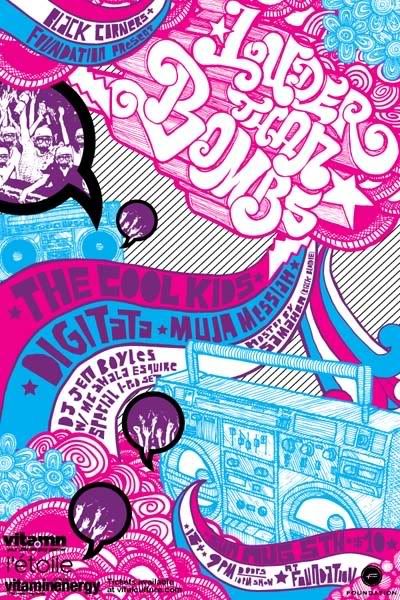 COOL OPPORTUNITY
Artrageous
@ Bloomingdales
Bloomingdale's invites artists to show their work in the Mall of America location during their Fall Hot "Artrageous" promotion Sept 6- Sept 16. Artists who are interested are asked to email examples of their work for consideration within the next 2 weeks.
Email submissions to:
debbloomingdales@hotmail.com
CLICK THE IMAGE FOR THE BLOOMINGDALES SITE