WICKED WEEKEND
This Friday is a 13th and things are not quite as they seem. The scary will delight, the innocent will surprise and the Dead (Sexy) will rise again. Dragons, bearded biker chicks and French revolutionaries (oh my!) will be on the prowl, but we guarantee these are good omens to be sought out with enthusiasm. So fear the dreaded 1-3 no more and have fun! Just think twice about re-opening that abandoned summer camp with the scandalous past and you'll slice through the weekend with ease!
xo-l'étoile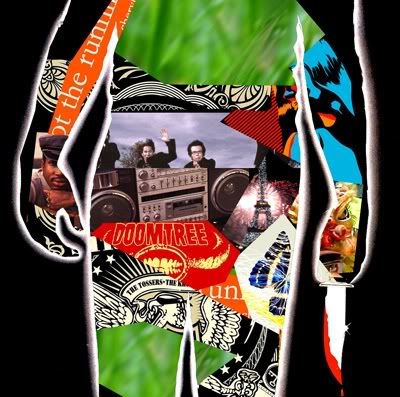 THURSDAY JULY 12TH
Air Guitar Nation Documentary
@ Bryant Lake Bowl
Bryant & Lake
Minneapolis
7pm / $7
A battle of naked ambition played out on the national and world stages, Air Guitar Nation chronicles the birth of the US Air Guitar Championships as legions of aspiring rock stars live out their dreams on a quest to become the champion in a strange world where musical ability plays second fiddle to virtual virtuosity.
CLICK THE IMAGE FOR THE BLB SITE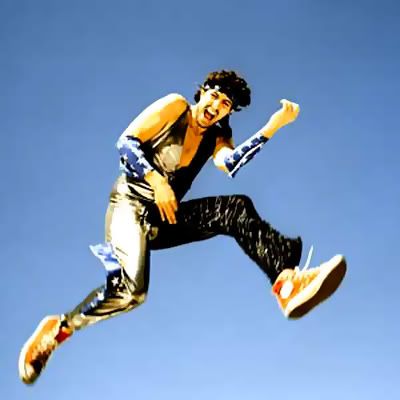 FRIDAY ART PICK: Todd Alan Breland
In brilliant arrays of rich textures and flat colors, New York Artist/Illustrator Todd Alan Breland creates images that speak to both past and present at the same time. He's worked with some huge names: a pattern we're sure will continue as his exposure grows.
CLICK THE IMAGE FOR THE TODD ALAN BRELAND SITE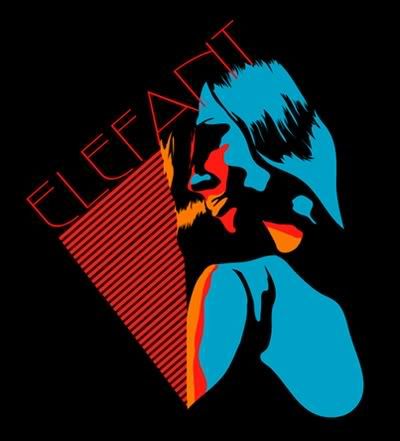 FRIDAY JULY 13TH
Doomtree Showcase
@ Turf Club
1601 W. University Ave
St. Paul
9pm / 21+ / $7
This army of nine is fully prepared to combat a patch of bad luck with smooth, no-nonsense rhymes and rolling, bass-heavy beatitude. Kick back, relax and let them take you away!
CLICK THE IMAGE FOR THE DOOMTREE MYSPACE
FRIDAY JULY 13TH
Not the Running Type
@ Rosalux Gallery
1011 Washington Ave S
Minneapolis
7pm-11pm / Free
Cheryl Wilgren Clyne and Kimberly Tschida Petters may not be the "running type," but they certainly ran into a very fruitful collaboration. This is a visual relay featuring both solo and collaborative pieces, drawing, projections and video.
CLICK THE IMAGE FOR THE ROSALUX SITE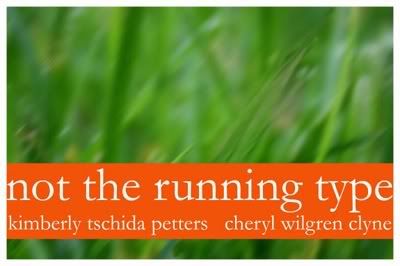 FRIDAY JULY 13TH
(through Sunday)
Zine Fest
@ Stevens Square Center for the Arts
1905 3rd Ave S.
Minneapolis
Friday 7pm @ Acadia Cafe (kick off)
Saturday 11am-5pm @ SSCA
Sunday Noon-4pm @ SSCA
Get your DIY on! The Annual Twin Cities Zinefest is a three day celebration of indepedent and do-it-yourself publishing, art and music. Participants are encouraged to seek methods outside of the established "industry" to create and promote their creative work.
Bonus: Kick off party @ Acadia Cafe on Friday includes
Beatrix Jar
,
Gerald Prokop
and more!
CLICK THE IMAGE FOR THE ZINEFEST SITE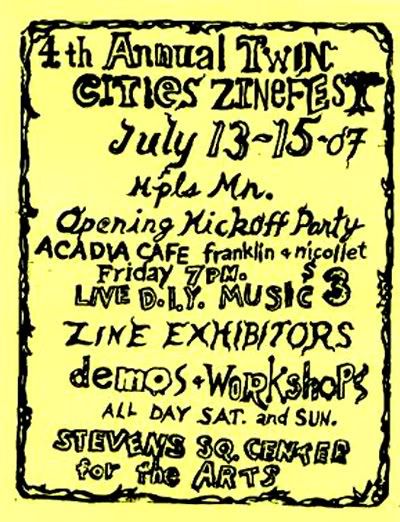 FRIDAY JULY 13TH
Street Dogs, Krum Bums, Menstrual Tramps, The Framed
@ The Triple Rock
629 Cedar Ave S
Minneapolis
5pm / All Ages / $12
Fresh out with a new album, The
Street Dogs
match lyrics of war, labor and addiction with a rip-roaring punk rock sound. Joining them are Austin-based
Krum Bums
with locals
The Framed
and hardcore girl-rockers,
The Menstrual Tramps
(Who also have a show at
PI
on Sunday).
CLICK THE IMAGE FOR THE TRIPLE ROCK SITE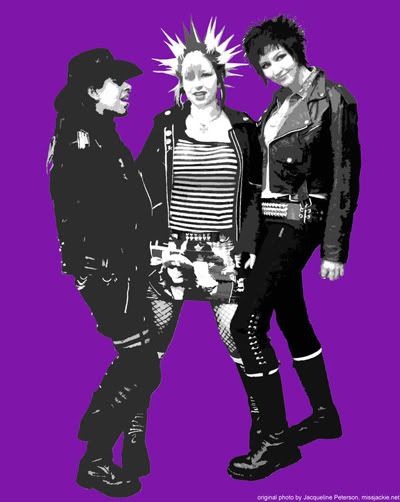 FRIDAY JULY 13TH
Hot off the Press
@ Highpoint Printmaking
2638 Lyndale Ave S
Minneapolis
6:30pm-9:30pm / Free
This show featuring the artists of the Highpoint Printshop Cooperative is not only a showcase of recent work by the artists who work there, but also a testament to how wide and varied the printmaking medium is. Lithographys, screenprints, etchings, woodcuts and monoprints convey a litany of styles ranging from the representational to the experimental.
CLICK THE IMAGE FOR THE HIGHPOINT SITE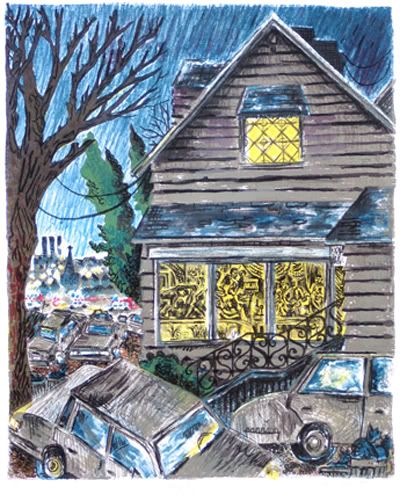 FRIDAY JULY 13TH
Macy's Day of Music
@ Various locations
Minneapolis
24 hours straight? Yes, it's true. Macy's pulls out all the musical stops to entertain this weekend with a swell lineup of local musicians at various locations throughout the day (and night). Our picks: Mighty Fairly, The Hopefuls, and Chris Koza among others!
We're also curious about the all night dance party in the lobby of Orchestra Hall...Could be an interesting late-night stop!
CLICK
THE HOPEFULS
FOR THE FULL SCHEDULE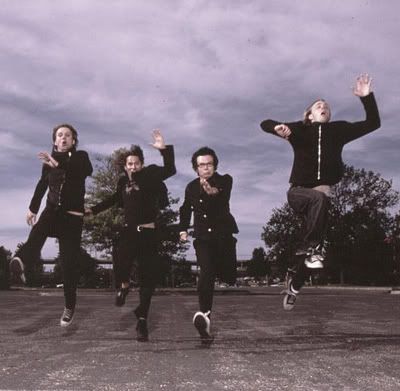 COOL LINK: world.uniqlock
You're going to think this description is nuts, but you just need to go here now. It's part world clock, part Busby Berkeley-tinged choreography, part global blog directory and part clothing store. With a Fantastic Plastic Machine soundtrack.
CLICK THE IMAGE FOR THE UNIQLOCK SITE
SATURDAY JULY 14TH
Grand Master Flash
@ Foundation
10 S. 5th St
Minneapolis
10pm / 21+ / $10 in advance $15 at the door
Hip-hop pioneer and recent Rock & Roll Hall of Fame inductee DJ Grandmaster Flash struts his legendary stuff at Foundation. This is the man who turned a turntable into a musical instrument, changing the course of music forever. (As if you didn't know already.)
CLICK THE IMAGE FOR THE FOUNDATION SITE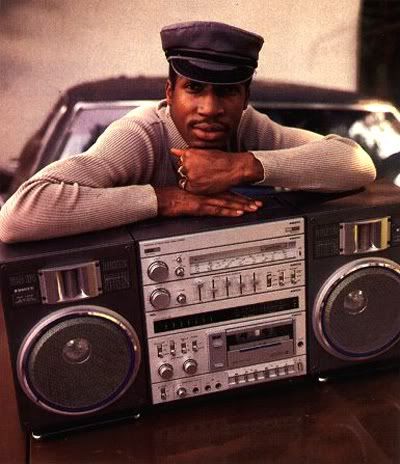 SATURDAY JULY 14TH
BULK
@ Clubhouse Jager
10th & Washington
Minneapolis
10pm / 21+ / Free
Join the always delightful Attitude City boys along with fellow party-starters Jonathan Ackerman and Mike Cina for some booty-shakin' and baby-makin' tonight at the Clubhouse!
This is also your chance to buy Yacht Club tix straight from the source - after 10pm. AC sets sail next Saturday so get in on it while the gettings good.
CLICK THE IMAGE FOR THE JAGER MYSPACE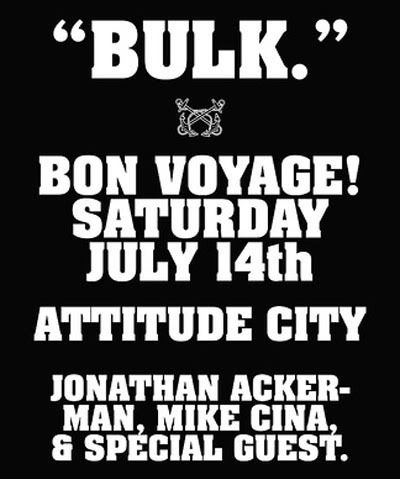 SATURDAY JULY 14TH
Bearded Lady Motorcycle Show
Diamonds Coffee (am)
1618 Central Ave NE
11am-4pm / Free
331 Club (pm)
331 NE 13th Ave
7pm-2am / Free
Witness the horrifying mutant motorcycle creations! See the elaborate, death-defying costumes! Feel the exotic spell of music, food, and beverages! Once the Bearded Lady Motorcycle Show breezes through, this town will never be the same again.
CLICK THE IMAGE FOR THE BEARDED LADY SITE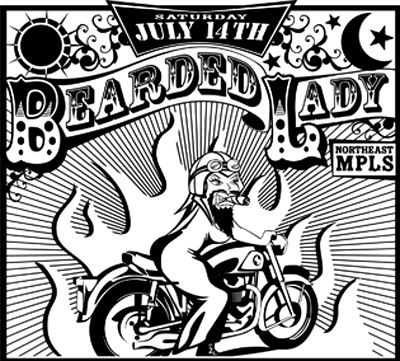 SATURDAY JULY 14TH
(through Sunday)
Dragon Festival
@ Lake Phalen
Phalen Lake and Park
St. Paul
12-5 Saturday / 10:45-5 Sunday
Join the Twin Cities' many Asian cultures in a weekend celebration of traditional entertainment, foods, and customs. Music, dancing, martial art demonstrations, arts and crafts, and, of course, the famous dragon boat races will sparkle up Lake Phalen.
CLICK THE IMAGE FOR THE DRAGON FESTIVAL SITE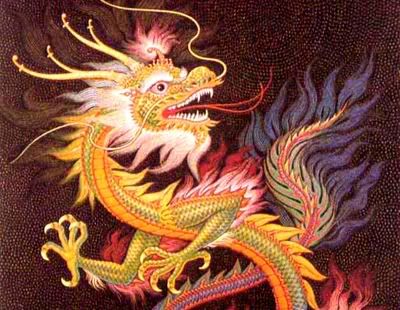 SATURDAY JULY 14TH
Too Much Love
@ First Ave
1st Ave & 7th St.
Minneapolis
10pm / 18+ / $3
Get down, get down, meet us at the Disco!
Soviet Panda
and Danger Havok burn up The Ave for yet another dance-crazed evening! As always their sets will be crammed full of hot electro, new wave, funk, punk, krunk and everything in-between!
Bonus: Be in Danger Havok's new music video! All you need is monster mask and some killer dance moves!
CLICK THE IMAGE FOR DANGER HAVOK'S MYSPACE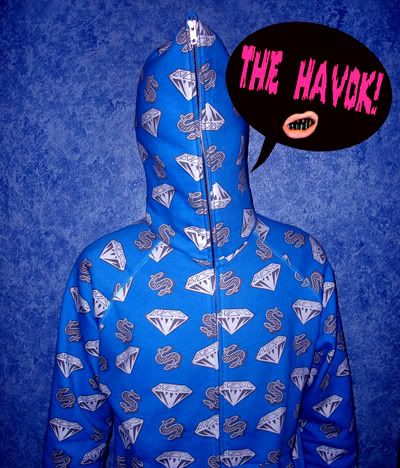 SUNDAY MUSIC PICK: Dead Sexy Mix
That's right gentle readers, we've got a special summertime treat in store for you. A party soundtrack (from our fab summer birthday bash last weekend) mixed by us! This mix is the perfect background sound for getting ready, private bedroom dance parties, renegade proms, high-speed car chases, video blogging, pogo-sticking or whatever strikes your fancy. Enjoy!
CLICK THE IMAGE TO DOWNLOAD OUR MIX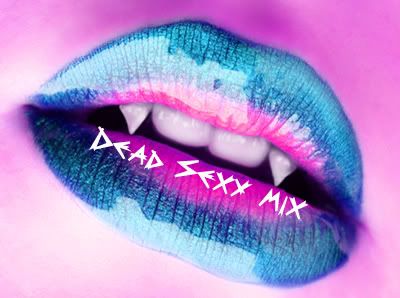 SUNDAY JULY 15TH
Bastille Day
@ Irving and Lagoon
Minneapolis
3pm-10pm / Free
Celebrate revolution and revelry at Barbette this Bastille Day. In addition to art, a flea market, and fantastic food & bev, you'll also be treated to music by Ruby Isle, Vicious Vicious, Dance Band (one of our faves!) and much more!
CLICK THE IMAGE FOR THE BARBETTE SITE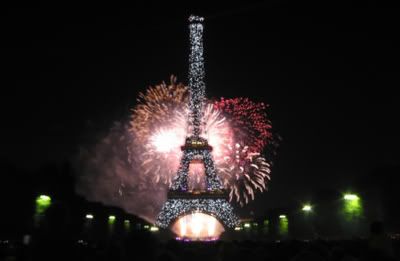 SUNDAY JULY 15TH
Palaver!
@ Olive Salon
1506 Nicollet Ave S
Minneapolis
7:30pm / $10
This Sunday soiree has it all! Music, art, drinks, food by Chowgirls, and the icing on the cake - cosmic karaoke! The shear geniuses at Olive Salon are ready to party all night, with a silent auction featuring work from wonderful local artists such as Yuri Arajs, Jaime Carrera, Tim Carroll, Nick Howard and more.
CLICK THE IMAGE FOR THE OLIVE SALON SITE
COOL OPPORTUNITIES
Call for Volunteers: Musicapolis
July 21st
The Minnesota Center for Photography is looking for a few good volunteers to help run the 3rd Annual Musicapolis! This year they collaborate with Juxtaposition Arts, Northern Clay Center, Highpoint Center for Printmaking, The Textile Center and a number of other artists and organizations to bring you a full day of local music and art appreciation!
Volunteers will get lots of love and high-fives but will also receive Musicapolis swag (t-shirts, buttons, cds, etc), free admission to the music show, food, bevys, and that warm fuzzy feeling you get from doing good.
Send your name, e-mail address, hours available to work and phone number to the Musicapolis team at www.myspace.com/musicapolis or click the link below!
CLICK THE IMAGE FOR THE MUSICAPOLIS MYSPACE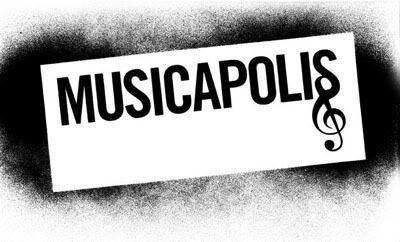 BUY YOUR TICKETS NOW!
Attitude City Yacht Club
Saturday, July 21st
Once again AC has secured the fantastically opulent Queen of Excelsior, the largest yacht on lake Minnetonka. Last year's party-people will recall it's amazing light up dance floor , the two fully stocked bars, the sexy-azz crowd and the seductive electronic disco sounds that rocked the yacht like a hurricane. Expect the same this time around... x10!
Tickets are $30 and will sell out FAST - so get them while they're hot!
CLICK THE IMAGE FOR THE ATTITUDE CITY SITE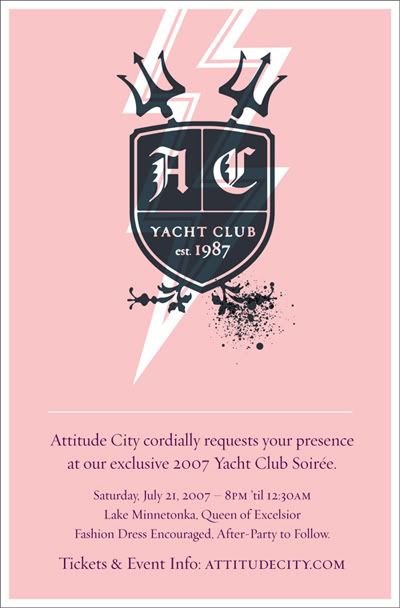 If you would like your event, link, or opportunity to be featured in l'étoile magazine's WEEKEND WHAT'S WHAT please email info and image to kate@letoilemagazine.com for consideration.