WE'RE SO EXCITED AND WE JUST CAN'T HIDE IT
Woo-hoo! MNFashion Week is almost here! Over the past 5 years the local fashion scene has bloomed from a DIY community into a total force to be reckoned with -- and the proof is in the pudding. Not only can we brag that two designers with local connections are kicking butt on
Project Runway
this season, but with next week's fashionable lineup of over 25 events we can't help but shed a tear at the sheer awesomeness of it all. While you'll get a taste this weekend with a number of fashion-forward events and much more, be sure to check back this Sunday for l'étoile's big guide to Fall Fashion Week 2009, which kicks off this coming Monday!
xo-l'étoile
Hear ye, Hear ye:
Don't forget to buy your tickets to the l'etoile/Metro event
Charmed Life
coming up on Wednesday!
Photo by Eric Eul for l'étoile agency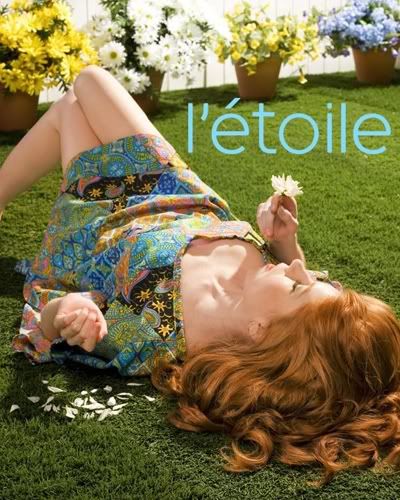 THURSDAY SEPTEMBER 17TH
Drama's Grand Reopening Party
@ Drama
1203 Lagoon Ave.
Minneapolis
6-9 pm/ free
l'étoile hearts Drama. No, not the petty high school stuff; the boutique, of course! And luckily for us, the store has relocated their stylish turf to the streets of Uptown. Celebrate in style with the Drama crew with complimentary wine and beer and tasty tunes from DJ GSP. Be among the first 50 to RSVP at
Drama's styleblog
and receive a snazzy gift bag full of delicious – and always coveted – swag! Keep Drama's blog bookmarked for the latest on local fashion events, crazy in-store deals and hip new style trends at www.shop at drama.com. Free parking is available across the street in Planned Parenthood's lot or at street meters.
CLICK THE IMAGE FOR THE DRAMA WEBSITE
design by Amanda Christine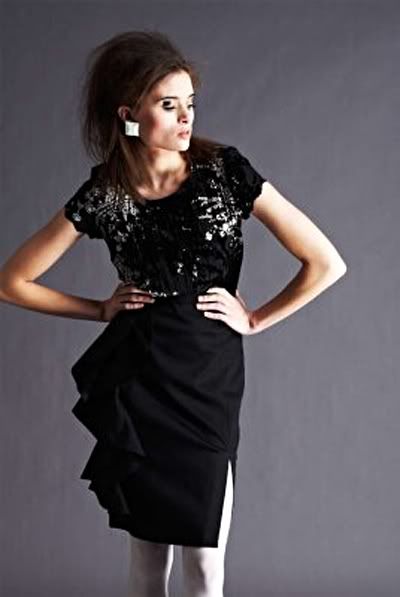 THURSDAY SEPTEMBER 17TH
Gallery Grooves: Studio Series
@
Kingman Studios
1901 Grand Street NE
Northeast Mpls
7-9pm / Free
This month's Gallery Grooves takes us out of the "Gallery" and into the place where the magic happens -- the artist's studio. The first in the occasional "Studio Series" events, Secrets of the City (this time partnered with l'étoile) kicks the new series off with a bang at the notorious Kingman Studios in Northeast Minneapolis! Known for his eclectic works of art including bronze sculpture, huge collage works, and more recently, something called "laser nudes," artist Brant Kingman is one of the most creative cats we know. Top that off with his reputation for throwing some of the coolest late night art parties around (think fire dancers, performance art, and downright hedonism) and we've got the formula for a pretty sweet Gallery Grooves event. Tonight, check out Brant's art and meet the man himself while enjoying complimentary refreshments, live music from Chill 7, and more. In honor of fashion week, we encourage you to wear your ART on your sleeve and come dress creatively -- it IS Kingman Studios after all!
CLICK THE IMAGE FOR MORE INFO
Photo by Pat Carney

FRIDAY ART PICK: TYPOPHILE FILM FEST
Not to tease, but unless you're in Portland, Phoenix, or Mexico City in the next couple months, you won't be privy to the Typophile Film Fest -- that is, unless someone in the Twin Cities steps up and sponsors a showing of it (details
HERE
). Being the design town that we are, we think it's only natural, so we're crossing our fingers that this typography-themed film fest pays a visit. We couldn't help but share the super sweet promo video for the festival, created by BYU design students and faculty. Playing off the concept of the five senses, the film was created using stop motion -- no CG effects what-so-ever! Pretty impressive, eh? We'd totally eat that ampersand.
Typophile Film Festival 5 Opening Titles from Brent Barson on Vimeo.
FRIDAY SEPTEMBER 18TH
Go Live V
@ 526 Salon
526 Selby Avenue
St. Paul
7-11pm / $10 suggested donation
The cool kids over at 526 Salon Spa continue with their awesome "Go Live" series, a hip and happy mashup of art, fashion, music, food, drink, and general hotness. This time, however, Go Live goes the fundraiser route, pulling out all the stops to raise some dough for the Hughes Foundation, an organization dedicated to helping individuals and families affected by HIV/AIDS both locally and globally. A good cause, say we! Tonight see the abstract paintings of Shannon McElree, the sculpture, drawing and installation work of Lyz Wendland, live models wearing fashions from local boutiques styled by the 526 crew, live music, plus treats and sips from Cheeky Monkey and Solo Vino! Your $10 suggested donation will go directly to the Hughes Foundation -- a small price to pay for such a dynamic evening, if you ask us.
CLICK THE IMAGE FOR THE 526 SITE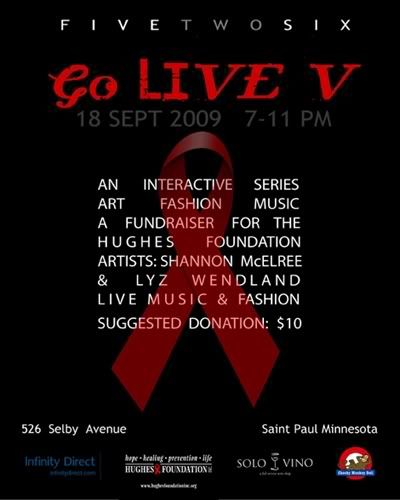 FRIDAY SEPTEMBER 18TH
La Nouvelle Femme: Wanderlust
@ Varsity Theater
1308 4th St. SE.
Minneapolis
8 pm-12 am/ $8 advance $10 door
Those who wander aren't always lost. Sometimes they're in "wanderlust." Join the lovely – and let's not forget amazingly talented – ladies of local collective La Nouvelle Femme for a style, art and music-fused evening. With a fantastical theme for its second show, Wanderlust, the provocative artists kick off Fall fashion week with photographs by Hillary Berg, paintings by Torey Bonar, musical sets by Bella Koshka and Hildur Victoria, and runway segments by Frances Zerr and recent Voltagers (and LNF event producers) Calpurnia Peach. If last year's sold out show is any indicator, expect an extravagant event with plenty of hot flair. Snatch up your tickets to this delicious affair at the Dinkytown's Loring Pasta Bar or at www.varsitytheater.org.
CLICK THE IMAGE FOR THE VARSITY SITE
Promo photo by Nicholas Marshall
FRIDAY SEPTEMBER 18TH
Envision
@ Graves 601 Hotel
5th floor Ballroom
601 1st Ave N
Minneapolis
8pm-12pm / $20 in advance, $35 advanced runway seating
MN Fashion week begins! Ok. An "interactive hair show" with Rocco Altobelli stylists kicks off the evening, with a silent auction and 50 Ignite models during two runway shows. Throw in 15 designers and 20 stylists and you've got quite the event. Local designers and boutiques swath Ignite beauties in their fall collections while DJs Timmay and Shiek provide music to strut to during the shows, along with Dani-Vi's electric violin all the way from Barcelona. A panel of celebrity judges pick their favorite fall collection. The winning designer will score a photo shoot with an Ignite model and Ignite's photographer, plus a chunk of cash. The best part? Some of the proceeds go to The Young Survival Coalition, a breast cancer research fund.
BONUS:
After Party at Gallery 13 on 8th & LaSalle in Downtown Minneapolis at 2 a.m.
CLICK THE IMAGE FOR THE IGNITE SITE
FRIDAY SEPTEMBER 18TH
Arts Orbit Anniversary Show
@ 501 Club
501 Washington Avenue S.
Minneapolis
10 p.m. / 21+ / Free
Celebrate the first anniversary of the Twin Cities Daily Planet's award winning "Arts Orbit" community arts journalism blog (of which l'étoile is a media partner!) tonight at the 501. These creative cats have been compiling the best in art, music and performance writings for just over a year now, and to pat themselves and their contributors on the backs they've come up with the perfect solution: an awesome party! Head to the 501 for an evening jam-packed with cool beats from the likes of Mayda, longtime local hip hop faves Unknown Prophets, and DJ sets from Tendercakes and DJ Fundamentalist. We can't wait!
CLICK THE IMAGE FOR THE ARTS ORBIT BLOG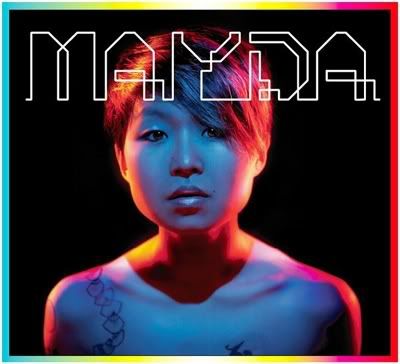 COOL LINK: MNFASHION WEEK
If you've learned anything from being a l'étoile reader, it's to stay tuned for detailed guides for all the events you need to know about. We'd like to point out that one of our favorite weeks is upon us, one we wait for with bated breath, and that a lot of our cohorts, friends, lovers and idols participate in. Get your sparkles and sequins out; MNFashion Fall Fashion Week runs Monday September 21st through Sunday September 27th. Expect a clothing swap, several chances to rub shoulders with the city's fashion crowd, a couture show with burlesque dancers, a peek at fall collections, trunk shows, and of course, runway shows galore! Clear your calendar, because you're going to need all week to bask in the glory that is the MN fashion community.
And, as always, l'étoile (this time partnered with our pals from Metro Magazine) brings you a super snazzy fashion week event:
Charmed Life
at the International Market Square! More info and tix
HERE
.
BONUS:
Don't forget to check back this Sunday (don't worry, we'll remind you) for l'etoile's big Fall Fashion Week Guide -- a detailed lineup of every event happening next week -- a smorgasbord of style if there ever was one!
CLICK THE IMAGE FOR THE FASHION WEEK SITE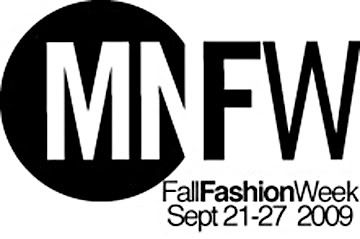 SATURDAY SEPTEMBER 19TH
Forms & Shapes: Collected Works 2007-2009 by Peter Skwiot Smith
@
Umber Studios
3109 E 42nd St
Minneapolis
8pm / Free
Curator of 5/9 magazine and I still miss you, Smith portrays his imaginings of music over three years in this show. Polaroids merge into medium format film to dissect what music sounds like in a mind, behind closed eyes and in our imaginations. The title is taken from a Sasha Funke song; with this kind of insight, we might actually start to understand how music effects us so deeply.
CLICK FOR THIS ART EVENT AND MORE AT MPLSART.COM
SATURDAY SEPTEMBER 19TH
A Week for Peace
@ Minnesota Center for Book Arts
1011 Washington Ave S
Minneapolis
If book arts has superstars, the Combat Paper Project artists would be high on the list. Today kicks off a week of readings, workshops, demonstrations, art shows, celebration and roundtables during their residency at MCBA. Based out of Burlington, Vermont, this project is a collaboration between military combat veterans, non-profit art spaces, collectors and artists. Taking military uniforms and transforming them into pulp to make paper, these artists work with themes of war, resistance, and personal experience of military culture in the prints and books that come out of their efforts. Today's readings by writings and poets, mixed with the all-day book workshop, are a great introduction to this monumental week of events. Through September 28.
CLICK THE IMAGE FOR THE MCBA SITE
SATURDAY SEPTEMBER 19TH
Ripple Entertainment Anniversary Show
@ 1st Avenue
701 1st Avenue
Minneapolis
6pm / 18+ / $5 adv or $8 door
Help celebrate the 4-year anniversary of talent and booking agency, Ripple Entertainment, this evening with a showcase of their stellar clientele! Presented by 89.3 The Current, tonight's show is an can't-miss with such local classics as the Greycoats, James Diers (of Halloween, Alaska), the always engaging Chris Koza, and headliner Jeremy Messersmith, whose sweet, clever songsmithing we're continually enamored with. Not to mention, this is a relatively early show so there's no need to put all your eggs in one basket!
CLICK THE IMAGE FOR THE 1ST AVE SITE
Photo of Jeremy Messersmith by Kris Drake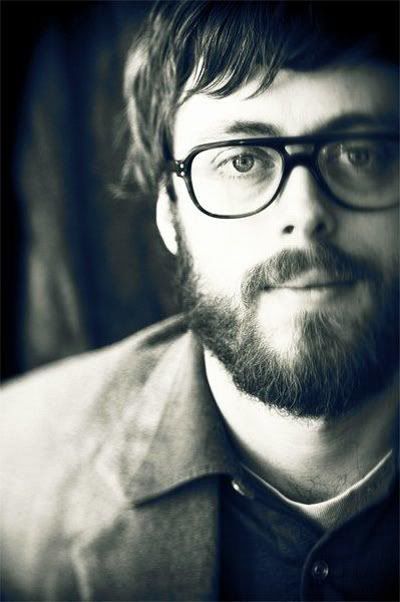 SATURDAY SEPTEMBER 19TH
Pinewood Derby Art Cars
@
Pink Hobo Gallery
507 East Hennepin
Northeast Minneapolis
7-10pm / Free
Pink Hobo is back again with a nostalgically charming exhibit. For the boys who may have fond memories of creating Pine Wood Derby cars in Cub Scouts, this show will definitely be up your alley. Pink Hobo asked a number of artists to customize little wooden cars built from kits with their own signature styles. See creations by artists such as King Mini, Jenny Schmid, Will Dinski, Curtis Square-Briggs and many more, then stick around until 10pm to see the artists race their cars!
CLICK FOR THIS ART EVENT AND MORE AT MPLSART.COM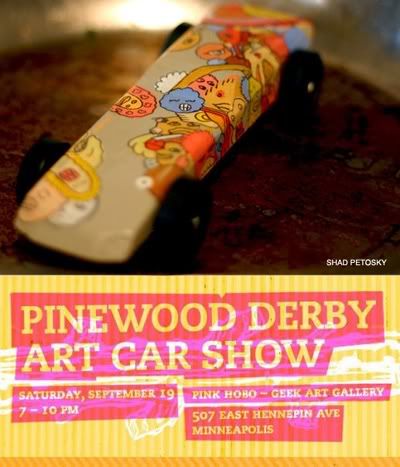 SATURDAY SEPTEMBER 19TH
Opera Tasting 2009
@ MN Opera Center
620 N. 1st Street
Minneapolis
7:30 p.m. / 21+ / $35
Join the Minnesota Opera's Tempo group, and sponsors KFAI and l'étoile magazine for an evening of operatic delights at this sexy soiree! This multi-sensory extravaganza is designed with the hip, young opera enthusiast in mind. Enjoy a fancy cocktail reception, a wine tasting and heavy hors d'oeuvres at 7:30, followed by smattering of fabulous performances with Amy Buchanan of Le Cirque Rouge as your guide. Special guest appearances by easy-on-the-eyes opera stars Isabel Bayrakdarian, Jesus Garcia and Philip Cutlip of the upcoming production of
The Pearl Fishers
, plus many more fun surprises. The Opera Tasting event is the perfect opportunity for those not familiar with the artform to get a sampling, so no need to be nervous if you're not a seasoned opera goer. Not to mention, cocktail attire is suggested, so it's really the perfect excuse to get gussied up on a Saturday night -- and we know you love to get gussied up!
CLICK THE IMAGE FOR THE MN OPERA SITE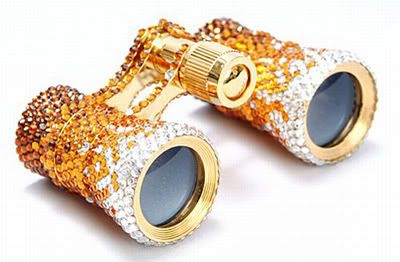 SATURDAY SEPTEMBER 19TH
E-Rock-Out
@
First Amendment Gallery
1101 Stinson Blvd. (basement level)
Minneapolis
7-10 pm / all ages/ free
Burlesque of North America pal and local graffiti-style artist Eric Inkala is moving to New York! But wait Twin Cities, before you go all Betty Bitter about losing another talent to "prog" pastures, take a gander at what Inkala has in store for a few of his fellow creative friends – and anyone else who enjoys a good artsy party – before his departure. Tonight's farewell show, hosted by First Amendment, features 20 new pieces from the artist plus artwork from locals Burlesque Design, John Grider, Anthem Heart, Keith Williams, Miles Mendenhall, Jennifer Davis and 40 others! Enjoy hot tracks from DJ Paper Tiger, live music from The Millionth Word, and – if we know First Amendment bashes – probably a few donation-based brewskies for the 21+ crowd.
CLICK FOR THIS ART EVENT AND MORE AT MPLSART.COM
SATURDAY SEPTEMBER 19TH
MENergy's 1 Year Anniversary
@ Club Jäger
923 Washington Ave. N.
Minneapolis
10:30 pm / 21+/ no cover
It's hard to imagine nightlife before the sexy brains behind MENergy brought the hormonal, testosterone-ridden dance fest to the North Loop 'hood, but thank god they did! Tonight, boys become men as MENergy celebrates a year of steadfast man-itude. Hosted by the shadowy devil DJ The Nightstalker and visuals master Time Squid, this month's installment welcomes MPLS' innovative music producer, Gigamesh, throwing down fresh beats, hot remixes and plenty of dance floor pleasers. Be prepared for special prizes, manly games and sexy, sexy dancing. It's enough to get yer tighty whities all in a tizzy.
CLICK THE IMAGE FOR THE JAGER SITE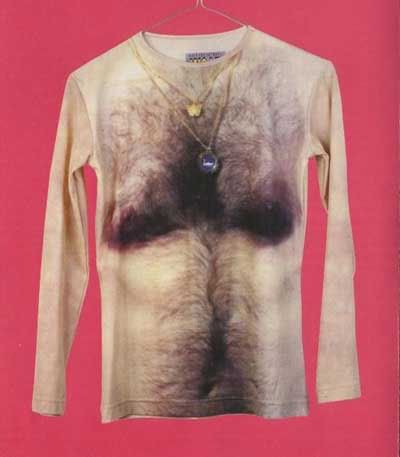 SATURDAY SEPTEMBER 19TH
Booby-Trap!
@ The Bolt Underground
515 Washington Ave S
Minneapolis
9pm / $5 / 21+
A few words sum it up: Queen Latifah CD release party! DJ Daniela & Go-Go BT Girlz provide all the right tunes for you to dance your pants off to. It's girls-only night at the Bolt every month and tonight's the night. Bring dollar bills for tips for the dancers and your digits for ladies you meet.
CLICK THE IMAGE FOR THE FACEBOOK EVENT
Photo by B Fresh Photography
SUNDAY MUSIC PICK: ASTRONAUT WIFE
Words cannot express our excitement for next weekend's Astronaut Wife reunion show at
Jagerfest 2009
! Headlining an evening of awesome music from the likes of Ultrachorus, The Red Pens and Blue Sky Blackout, the popular early 2000's indie supergroup reunites for the first time in many years. l'étoile's own Rob Callahan sat down for an in-depth interview this week with Janey, Amy, and Christian for a chat about their rise to local fame, their reunion and what lies ahead. Click below to read the article!
CLICK THE IMAGE TO READ THE ARTICLE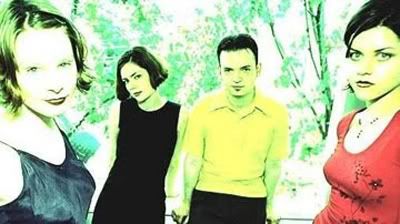 TUESDAY SEPTEMBER 22ND
JagerCon: Sci-Fi Tuesdays
@ Clubhouse Jager
923 Washington Avenue N.
Minneapolis
Every Tuesday
10 p.m. / 21+ / Free
Join hosts Kate Iverson (l'étoile magazine, Secrets of the City) and Beth Hammarlund (l'étoile magazine, A Tiny Machine) every Tuesday Night for JagerCon! JagerCon is a weekly sci-fi party featuring screenings of classic nerdy movies and television shows -- topped off with 2-4-1 cocktails all night served by Star Captain Paul!
Mingle with like-minded sci-fi geeks, discuss D&D strategies, and use that Captain Picard impression you've been perfecting to pick up chicks at the bar. Snort-laugh the night away while bragging about your MMORPG addiction and enjoy a cozy, nerd-friendly environment.
Upcoming Events:
NEW SCHEDULE ANNOUNCED!
Sept 22nd: Howard the Duck
Sept 29th: Brazil
Oct 6th: They Live
Oct 13th: Planet of the Apes
Oct 20th: Communion
Oct 27th: Jason X: Jason in Outerspace
Nov 3rd: Westworld
Nov 10th: Cocoon
Nov 17th: Class of Nuke Em' High
Nov 24th: Legend
This week's flick is Howard the Duck
GUEST BLOGGER: A TINY MACHINE

Beth Hammarlund reviews the new Anna Sui collection for Target's Go International line, and picks up a few pieces for herself.
omfg
Eep! has already posted a few of her thoughts on Target's Gossip Girl-inspired collaboration with Anna Sui. I read her post before heading to my local Target yesterday, and her critiques about the sizing are spot on. These clothes be tiny. In previous Go International and Designer Collaboration collections, I've consistently worn a size three. However, this collection has me firmly in the 5-7/M category, which, unfortunately, are the sizes that sell out the fastest. I tried on the navy houndstooth jacquard Blair-inspired dress in a three, which like Eep!, I couldn't completely zip closed. Too bad. It's an adorable dress. I'll be sure to keep my eyes peeled for the dress in a size up, but the collection's already selling like hot cakes.
READ THE REST OF THE ARTICLE AT A TINY MACHINE
GUEST BLOGGER: LE PETIT CONNAISSUER
Jahna Peloquin gives us her weekly local fashion roundup, with lots of juicy tidbits from New York Fashion Week!
BONUS:
Jahna also wrote a detailed recap of her Fashion Week experience for l'étoile
HERE
!
CLICK THE IMAGE FOR THE PETIT CONNAISSEUR SITE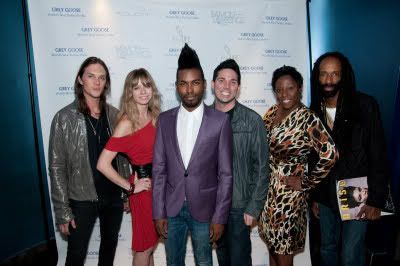 L'ETOILE NEWSWIRE
SAVE THE DATE 9/23: CHARMED LIFE
Curate your life. Be charmed.
Join l'etoile mag and Metro Mag for a
festive evening
of fashion, shopping and
interior design at the beautiful International Market Square. This event features local, independent clothing and jewelry designers, as well boutiques selling their wares in a fashion marketplace. Mingle with the Twin Cities' fashion crowd amongst the gorgeous furniture and home decor of the IMS showrooms. Enjoy cocktails, appetizers, swag bags, a live fashion photo shoot, a fashion styling challenge, tunes from DJs Millions Billions and Tendercakes and more. Curate your life – be charmed!
Featuring fashion from local designers Max Lohrbach, Ruby3, Laura Fulk, Ferociter, Design Collective, Blacklist Vintage and many, many more.
PLUS meet current Project Runway designer
CHRISTOPHER STRAUB
and see his designs! Also meet fashion maven
CHERYL TIEGS
and get your pic snapped on the red carpet at the Cambria showroom!
Charmed Life
Wednesday, September 23
6-9 p.m.
Tickets: $25
Purchase Now!
Click HERE to purchase tickets!
Editor in Chief: Kate Iverson
Contributing Writers: Lacey Prpic Hedtke, Robyn Lewis, Juleana Enright, Kate Iverson, Beth Hammarlund, Jahna Peloquin