TIME FLIES
We've been a bit rushed this week due to hatching numerous plans and trying to catch up on numerous projects. Our pre-Spring fever is getting the best of us! Follow our lead and slow it down this weekend by savoring the amazing experiences that our cities have to offer. Witness beautiful art, soak up some clever prose, or let our local music scene amaze you! There's a little something for everyone this time around, so make the most of it!
This Week: Win a pair of tickets to the Uptown Theater's Midnight Screening of
Se7en
featuring a pre-screening musical performance by Nobot! Scroll down to Saturday's listing for directions on how to enter.
xo-l'etoile


Photo: Amy Pierce / Art Direction: Molly Roark for l'etoile 2007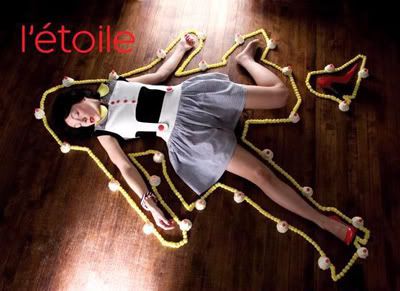 THURSDAY FEBRUARY 5TH
The Art of the Book
@ Walker Art Center Cinema
1750 Hennepin Ave.
Minneapolis
7pm / Free
The Walker has a huge collection of artist's books, but we don't get to see them nearly enough. Tonight's discussion is on the current state of artist's book production, lead by David Platzker, former director of Printed Matter, the mecca of all artist's books. Four panelists will enlighten the audience on those crazy books we've been seeing at the Walker all month.
CLICK THE IMAGE FOR THE WALKER SITE
THURSDAY FEBRUARY 5TH
The Talkies: John Cameron Mitchell
Hit the Heights tonight for a super special evening of fabulous debauchery and secrets a la John Cameron Mitchell, writer, director and star of famed cult film, Hedwig and the Angry Inch. Arrive at 7 p.m. to watch the film with no commentary, or show up at 9 p.m. to watch it with Mitchell, who will be providing live commentary on a scene-by-scene basis. $7 adv, $8 door for regular screening; $20 adv, $25 door for director commentary screening; $25 adv, $30 door for both screenings. The Talkies is a film series with live commentary, making its first appearance in the Twin Cities. Past guests have included George Romero, John Waters and more.
CLICK THE IMAGE FOR THE TALKIES SITE

THURSDAY FEBRUARY 5TH
Hot Roxx
@ Clubhouse Jager
923 Washington
Minneapolis
9pm / 21+ / Free
Can't get enough Hot Roxx? Neither can we. Thankfully, everybody's fave 70's night is taking it to the limit in 2009 and bringing their rockin' monthly showcase to Club Jager. Woo hoo! In addition to third Mondays at the beloved Hexagon Bar, DJ's Jen and Vampire Hands Colin will be flippin' wax every first thirsty Thursday of the month at the Clubhouse, busting out gems from the 70's and beyond. Come celebrate the golden sounds of arguably the best decade in music at the first-ever Hot Roxx at Club Jager.
CLICK THE IMAGE FOR THE HOT ROXX MYSPACE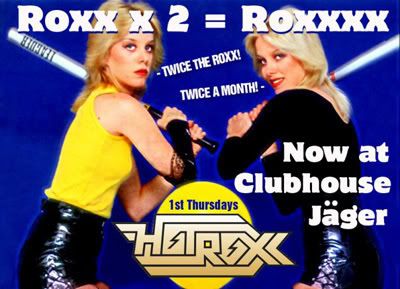 FRIDAY ART PICK: KALUP LINZY
We are wild about this video and performance artist! Inspired by soap opera,
Kalup Kinzy
casts himself in his videos, often in drag, and then replaces the voices of the characters. Drama, hilarity and good storytelling ensue. He's a Guggenheim fellow and recently had his work at Midway Contemporary Art and Prospect 1 Biennial in New Orleans. Linzy is only getting better...we can't stop watching!
FRIDAY FEBRUARY 6TH
Rejected!
@ Altered Esthetics
1224 Quincy St. NE
Minneapolis
7pm-10pm / Free
Sometimes the best work doesn't get into a show, for whatever reason. This show of artistic outlaws, rejects, and marauders are pillaging Altered Esthetics this month. Guess whether the pieces were rejected from shows due to political issues, nudity, or good old-fashioned censorship. Through February 28th.
CLICK FOR THIS ART EVENT AND MORE AT MPLSART.COM
FRIDAY FEBRUARY 6TH
The Blue Show
@ Studiopolis
Northrup King Building
1500 Jackson St. # 423
Northeast Minneapolis
7-10pm / Free
Economy got you down? Maybe all that Obama administration tax trouble? General winter doldrums? You can't be blamed if you're feeling a little blue. Channel those blues into something beautiful (and literal) at Studiopolis' third annual color show. With over 40 local artists working in a wide range of mediums, you're sure to find something that suits your mood.
CLICK FOR THIS ART EVENT AND MORE AT MPLSART.COM
Art by Amelia Wolf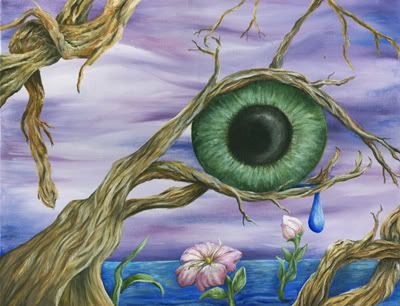 FRIDAY FEBRUARY 6TH
Art Ache
@ Grain Belt Bottling House
79 13th Avenue N.E.
Northeast Minneapolis
February 6 pm-midnight, February7th noon-8 pm, February8th noon-4 pm / Free
The Twin Cities has an incredibly rich and dense creative community. Maybe it's all those winter months of quiet introspection that inspire us to create. Or maybe it's just a pleasant side effect of cabin fever. No matter the cause, the result is a talented pool of Minnesota-based artists who are able to successfully bring together a wide variety of ideas and mediums into one cohesive show. Art Ache, a multi-media event, features the work of Grain Belt Artists (both residents and guests). Satisfy the left side of your brain by taking in art in all forms, from film and music to sculpture and painting. Live music from Eliza Blue, Sara Pray, Stook and Peter Lochner, Acoustic Death Orchestra, Ben Cook Feltz, Aviette, and Rising Sides.
CLICK THE IMAGE FOR MORE INFO
FRIDAY FEBRUARY 6TH
Dress Rehearsal
@ Minneapolis Photo Center
2400 North 2nd St.
2nd Floor
Minneapolis
5-8pm / Free
If you've yet to check out the amazingly beautiful space that is the Minneapolis Photo Co-op, then tonight's the night. Located in an off-the-beaten-path warehouse in a no-name area between Northeast and the North Loop, this sprawling photo center is an exhibit space, educational center, and photo studio. Tonight see new work from artists Steve Bye, Mic Hunter, Lisa Lardy, Clare O'Neill, Linda Staats, and Ellen Wold.
CLICK THE IMAGE FOR THE MPLS PHOTO CO-OP SITE
FRIDAY FEBRUARY 6TH
Hotel
@ Kitty Cat Klub
315 14th Ave SE
Minneapolis
10pm-2am / 21+ / Free
DJ Jonathan Ackerman's Hotel equals partay! This monthly dance night will get you sweatin', guaranteed. Jonathan is a fun-making professional, and the Kitty Cat Klub is a perfect place to show off your moves. l'etoile wants to see a new move based on Rocky Balboa, can you deliver? With a DJ set by The Syrup.
CLICK THE IMAGE FOR MORE INFO
FRIDAY FEBRUARY 6TH
RNC8 Fundraiser
@ Bedlam Theater
1501 S. 6th St.
Minneapolis
10pm / $5 suggested donation
The serious side: The RNC 8 are a group of organizers being falsely charged in response to their actions surrounding the RNC. While trying to improve our city and community, they have been singled out for their political beliefs. The fun side: You can help them pay their exorbitant legal fees by dancing to the sounds of Best Friends Forever, Black Blondie and Bouncer Fighter! Since fun is so much more fun than seriousness, spend your evening munching on the Bedlam's $5 or less menu, making new friends, and listening to the city's crème de le crème.
CLICK THE IMAGE FOR THE BEDLAM THEATER SITE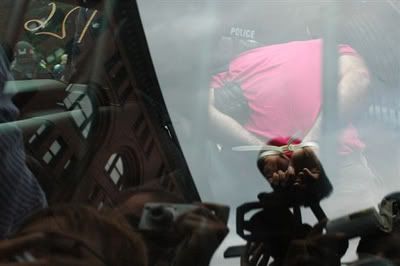 FRIDAY FEBRUARY 6TH
Koo Koo Kangaroo with Dearling Physique
@ Uptown Bar
3018 Hennepin Ave
Minneapolis
9pm / 21+ / $5
Kitschy dance party goofballs Koo Koo Kangaroo hop it up at the Uptown bar with the unconventional folk pop sounds of Dearling Physique, who is back in town for a slew of local gigs to support the release of the brand new EP Impressions of the Night, a densely percussive electro experiment set against organic drums, growling organs, and Dom Davis' painfully soulful vocals.
CLICK THE IMAGE FOR THE UPTOWN SITE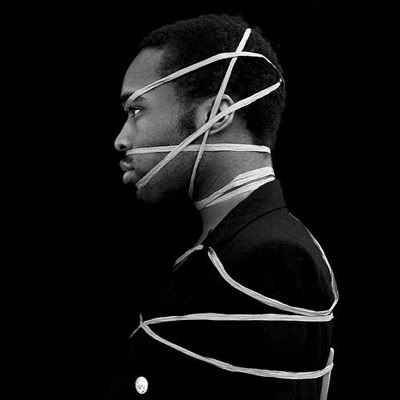 FRIDAY FEBRUARY 6TH
Get Cryphy One Year Anniversary
@ VIP Room
701 1st Ave N.
Minneapolis
10pm / 18+ / $3
Aw, hell naw! Hugely popular hip-hop dance night Get Cryphy is celebrating its first birfday on Friday night! Get buzzed, get drunk, get crunk, get f*cked up with rap swilling maverick DJs Jimmy 2 Times and Plain Ole Bill, joined by Mike the 2600 King and Billy Ray Serious as they throw down all the dirtiest crunk, gangsta rap, mash-ups and house. Get there early for free gear from Familia Skate Shop, Robot Love and more; plus, the crispy new Cryphy tees will finally be available!
CLICK THE IMAGE FOR THE GET CRYPHY MYSPACE
FRIDAY FEBRUARY 6TH
Tapes n' Gold
@ First Ave
701 1st Ave N.
Minneapolis
8pm / 18+ / $12
First Ave will be the place to be on Friday night as hometown indie heroes Tapes N Tapes rock the mainroom stage in the first time in almost a year, bringing their infectious cocktail of jangly Midwestern guitar jams to the bill. Rounding it all out is next-big-thing wild boys Solid Gold. And if that isn't enough to lure you down to the Ave, the Entry plays host to an explosive local showcase featuring the sweet sounds of Leisure Bird, Strut & Shock, 1000's of Cats, and Birthday Suits.
CLICK THE IMAGE FOR THE FIRST AVE SITE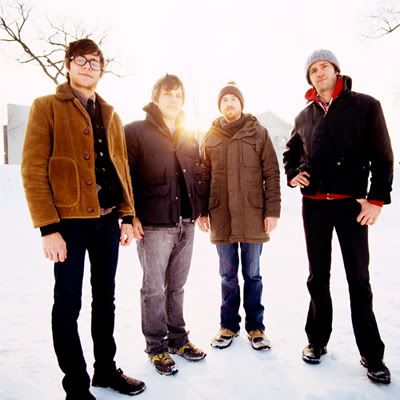 SATURDAY FEBRUARY 7TH
The 2nd Annual Art Sled Rally
@ Powderhorn Park
Minneapolis
1pm / Free
When BareBones Productions is involved, you know it's going to be crazy fun. Art sleds carry thrill-seekers down the slopes of Powderhorn, looking good while whizzing past the admirers. Make your own art sled and dazzle the crowds; Or just watch the fun, drink some hot chocolate, and listen to the live music and sportscasting!
CLICK THE IMAGE FOR THE ART SLED SITE
SATURDAY FEBRUARY 7TH
Second Runway
@ Goodwill
553 Fairview Ave S
St. Paul
6:30pm-10pm / $15 in advance, $20 at the door
It's an eco-friendly fashion show! We all know Goodwill for its steals and deals on puffy sweaters and VHS tapes, but they're ramping it up by inviting Twin Cities designers to enhance Goodwill finds. The ticket price goes to support people with barriers to education and employment -- which is Goodwill's goal overall, didn't you know? Once you see what can be done with those thrifted clothes, you might be inspired to dust off your sewing machine. Familiar names such as Russell Bourrienne and Kristina Bell round out this line up of over a dozen local designers.
CLICK THE IMAGE FOR THE SECOND RUNWAY SITE
SATURDAY FEBRUARY 7TH
Mindful Meander
@ Rosalux Gallery
1101 Washington Avenue
Downtown Minneapolis
7-11pm / Free
Join artists Amy Crickenberger Oeth and David Malcolm Scott for a "Mindful Meander" through colorful and lush landscapes, seasonal changes, and abstract nature. Peruse Rosalux's three levels of arty delights, sip a wine, and mingle with the creative set, who always show up in droves to any Rosalux opening.
CLICK FOR THIS ART EVENT AND MORE AT MPLSART.COM
SATURDAY FEBRUARY 7TH
Dessa's Spiral Bound Release Party
@ Guthrie Theater
Dowling Studio
818 2nd Avenue S.
Downtown Minneapolis
8:30pm / $14
MSP's Steve Marsh squares off with Doomtree's Dessa Darling in a battle of conversational wit
tonight
at the Guthrie's Dowling Studio. A live-interview style dialogue between the two will focus on Dessa's new collection of poetry,
Spiral Bound
, and may reach into such depths as "father atonement, brotherly love, anesthesia, and the written vs. the spoken word." Knowing Marsh, however, we expect at least a few sordid and unexpected details to be plucked from Dessa's stream of consciousness, making the $14 ticket price worth it. Singer-songwriter Jeremy Messersmith lends a tuneful paw to the evening, along with a few Doomtree cohorts.
SATURDAY FEBRUARY 7TH
Erika's Birthday Bash
@ 414 Soundbar
414 3rd Avenue N.
Warehouse District
9pm-2am / 21+
Soundbar is really the only downtown night club that we ever get behind. Why? Because there is something to be said for a true graciousness that contradicts the thug-ass bouncer lock down mentality of most venues in the surrounding vicinity. If you've been to Soundbar, you've undoubtedly been kissed on the cheek and warmly welcomed by the gorgeous Erika Aresta, assistant to the owners and the hostess with the most-est. Tonight is your chance to return that kindness by helping celebrate this Hawaiian sweetheart's birthday! Toast Miss Erika and fellow birthday boy Vincent Delfonic at an open bar from 9-10pm, then dance all night to the cool grooves of Benjamin David, Mike Moilanen, Jon Hester, DJ Fresko and more.
CLICK ERIKA FOR THE SOUNDBAR SITE
SATURDAY FEBRUARY 7TH
Se7en Screening w/ Music by Nobot
@ Uptown Theater
2906 Hennepin Ave.
Uptown Minneapolis
Midnight / $9
What's black and white and red all over? Gwyneth Paltrow's severed head in a box. Or maybe it's just red all over. We're not sure. They never show it. Stop by the
Uptown Theater
to catch the midnight screening of David Fincher's Se7en, also known as the movie that made the world realize just how freaking freaky Kevin Spacey can be. We don't recommend making a stop at the concession stand before sitting through this one. Electronic wonder Nobot plays a live set before the screening.
WIN BIG:
E-mail
kate@letoilemagazine.com
with "SE7EN" in the subject line, along with your full name to be entered to win a pair of tickets to this screening! Winners will be notified by e-mail by Friday evening, and names will be on a list at the box office for Saturday's midnight screening.
CLICK THE IMAGE FOR THE LANDMARK SITE
SUNDAY FEBRUARY 8TH
Sunday Music Pick: WAVVES
If you are a total sucker for fuzzed out loud doo-wop/60's pop drenched madness like we are, then Wavves delivers in full. Based out of San Diego, Nathan Williams, who goes by the name Wavves, exemplifies every pastiche of what every music freak has explored in their youth. Whether it be hearing your dad play that early Beach Boys tape one too many times, or wearing out your copy of Nevermind in 8th grade before discovering the Pixies, Wavves isn't afraid to shy away from throwing it all into his distorted blender of sound. The result is a perfect mix of musical influences and improvisational noise.
CLICK THE IMAGE FOR THE WAVVES MYSPACE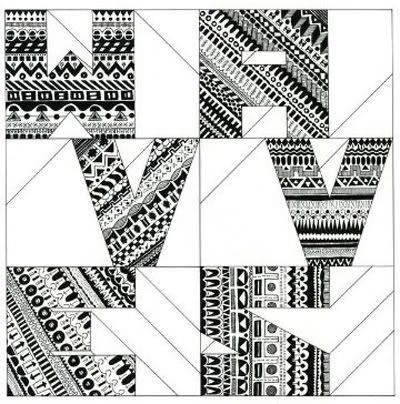 SUNDAY JANUARY 8TH
Riot Act Reading Series
@ The Turf Club
1601 University Ave W
St. Paul
7pm / $4
Do you ever feel that all you do is go the bar? Tonight, don't feel so guilty. You're really going to the bar so you can take in some culture. This evening's lineup of the aptly-named
Riot Act Reading Series
includes Mary Mack, comedienne; David Oppegard, fiction writer; and punk poet Paul D. Dickinson (the mastermind behind the series). These aren't your beret-wearing, cappuccino sippin' poets that most of us want to punch. It's Sunday, it's winter, you need another beer. Go!
SUNDAY FEBRUARY 8TH
Framing Contemporary Art: Three Curatorial Views
@ College of Visual Arts
344 Summit Ave, Room 101
St. Paul
4pm / $10
The world of contemporary art and curating can be more than a little confusing to outsiders. CVA hosts its second annual art history lecture series to demystify art collecting, exhibiting and commissions. Diane Mullin of the Weisman Art Museum discusses art collectors Peter and Eileen Norton, their influence on the Weisman's art collection, and the art-star quality commissions they're responsible for.
CLICK THE IMAGE FOR MORE INFO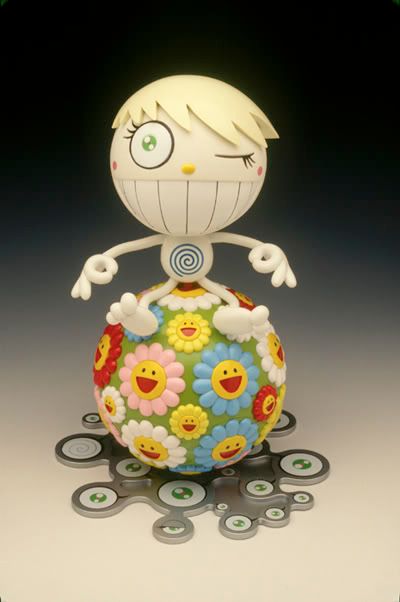 MONDAY JANUARY 9TH
Perpich Day
@ The State Capitol Rotunda
75 Rev. Dr. Martin Luther King Jr. Blvd.
St. Paul
10am-2pm / Free
The state's budget just came out, and the governor wants to cut funding to the Perpich Center for Arts Education, making it into a charter school. Why is this a big deal? Because many of us would have dropped out of our public high schools and watched our lives spiral uncontrollably downward if it weren't for this school's approach to learning. Go down to the capitol today and let those legislators know they should not cut this school's cash flow!
CLICK THE IMAGE FOR THE FACEBOOK EVENT
TUESDAY JANUARY 10TH
Nerd Night: Serenity
@ Clubhouse Jager
923 Washington Avenue
North Loop
10pm / 21+ / Free
Join us for our brand new night at Clubhouse Jager! Pending a better name, Nerd Night is a weekly party hosted by Kate Iverson and Beth Hammarlund of l'etoile magazine that features a new "nerdy" theme each week! Last week we screened our favorite Buffy the Vampire Slayer episodes. This week, we're screening the movie Serenity (the flick based on one of the best short-lived sci-fi series ever made: Firefly). Enjoy 2-4-1 cocktails, geeky camaraderie, and one hell of a good movie!
CLICK THE IMAGE FOR THE JAGER MYSPACE