YO MOMMA!
Cool Moms have cool kids, and if you're reading l'étoile you must be cool, hence the cool Mom-having, right? Either way, we know you love your Mammy and actions speak louder than words so make sure to put that creativity and thoughtfulness to the test. A nice gift for Mom? Showing up fresh as a daisy for Sunday brunch! Ok, maybe a daisy is pushing it, but you can at least not be cross-eyed from the previous night's shenanigans.
For more gift and activity ideas and to read about how some l'étoile staffer's Moms influenced them, check out our Sunday Mother's Day section below!
xo-l'étoile
p.s.- Try out our new text message based missed connections
HERE
!
Photo by Aaron Wojack for l'étoile
THURSDAY MAY 8TH
The Hagstone Demon Premiere
@ The Riverview
3800 42nd Ave. S
Minneapolis
7pm / Free
Join the cast and crew of The Hagstone Demon, a new film from 2007 McKnight Director's award winner Jon Springer. This "Hypergothic Horror Comedy" features cult film fave Mark Borchard (American Movie) along with a slew of the Twin Cities "weirdest" actors!
BONUS:
After party featuring a solo acoustic set by Grant Hart of Husker Du. (The only way to find out where the after party is, is to go to the screening!)
WATCH THE HAGSTONE DEMON TRAILER BELOW
THURSDAY MAY 8TH
A Critic's Trialogue
@
The MIA
2400 3rd Ave. S.
Minneapolis
7pm / Free
Get schooled at this critic's trialogue with MCAD Gallery and Exhibitions Director Kristin Makholm, MCAD visiting artist Abinadi Meza and Richard Rock in the MAEP Gallery.
FOR THIS ART EVENT AND MORE VISIT MPLSART.COM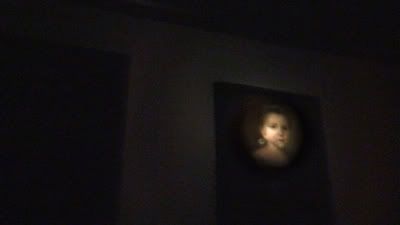 ART-A-WHIRL SPOTLIGHT: DOUG PADILLA
Studio Location:
California Building
2205 California St. NE
3rd Floor
Longtime art scene tastemaker Doug Padilla's studio is a must-stop on your Art-A-Whirl itinerary. Walking into his sprawling but tastefully cluttered art space is like a candy coated dream with spicy latin flav! Padilla's bright artwork covers almost every square inch of space that is not consumed by rainbow spectrums of paint splattering, art supplies and colorful, randomly strewn knick-knacks. The artist himself mirrors his space in style and pizzazz; his easy-going confidence and wit paired with a compelling (and delightful) story-telling ability will have you wanting to wile away hours in his presence.
l'étoile was lucky enough to hang out with Doug at his studio this week, take some photos, and get a few burning questions answered....
Your artwork has a very lively and recognizable continuity that still
manages to be extremely eclectic in medium and subject - what is your creative process?
As I am a completely self-taught artist, the continuity and eclectism in my work most likely grows from having no formal classes and no censors, from having worked it out distinctly by myself. My process comes directly from life: out of hippie psychedelia, anti-war protests, fishing up north, Lutheran church choirs, stints in Mexico and India, working for years in the building trades, single parenthood, starting and running a sportswear business, love.
What aspects of your life have influenced your work the most?
Donald Gabino Padilla and alla mi familia, and, now, especially, the grandkids, Carlos Gabino and Dougie Jose. Fighting for peace (?) in the streets of Chicago, 1969. Bonfires at night on the Mississippi as a kid with the Norske side of the family down river from Winona. The Rothko Chapel in Houston, a Rembrandt self-portrait at the Louvre, folk art in the stalls of Mexico City. The last book by Frederico Garcia Lorca, Divan del Tamarit. Meditating with Bhagwan Shree Rajneesh in India, 1978. Seeing Hendrix, Coltrane, Janis Joplin, Junior Wells, Husker Du, Tom Waits, Funkadelic, the Wallets, and Phillip Glass live, all in one lifetime (plus, mariachis in chihuahua bars and bandas with tubas on street corners in Sinaloa).
Trying to copy Willie Mays exactly with my every move as a kid in center field. Being able to sight sing Bach cantatas at age 12. Learning to plow with horses. Helping my children get born. Doing everything from roofing houses to cutting jade to designing sportswear to feng shui consulting to teaching kids a for a living! And color, I eat color, I swear I can taste color. And the textures I see are like touchable foods to me, I feel them with my eyes. Plus, like many artists, I paint while I sleep.
You are a founder of Art-A-Whirl, which is now in it's 13th year. What were the first couple Art-A-Whirls like?
My god, the meetings the first year there was a lot of crazy artists yelling at each other. We were deliciously in over our heads and wound up getting it all done on sheer will, blind luck and a whole lot of energy. I remember riding around Northeast with Walt D. in his big ole caddy, back then he was known as the mayor of Northeast. He was on the city council and I was trying to work him for money for AAW as he showed me the sights of his childhood and started to figure out that art was Northeast's future.
You were around during the 80s art scene - how would you compare the scene then to the scene now? Are we nearly as cool?
The alternative art scene seems to be coming back strong, which is good - and y'all are cool, so don't worry about that. But I do miss the 80's where everything was focused in the warehouse district thus creating a deep and tasty synergy. There were a whole lot more galleries, lots of alternative happenings, actual patrons that bought art at for-profit galleries, very few touristas from the burbs, a better connection with the big art institutions, lots of great bands at great parties in illegal living spaces, and that amazing wonderful scene at the New French Café. Lots of chances being were being taken, there was more craziness, more wildness...more heart.
We love your studio and could spend hours hanging out there - what are your favorite items in your space?
All the shit I have on my walls, all the images, my art, other folks' art, the notes, the quotes, the phone numbers, the photos of folks - living and dead, the pix of Jesus or Krishna or Mary or Kali, the bones and gourds hanging, the found stuff, the xmas lights - it's like a waterfall of images that drive my soul from here way down past Memphis, maybe further. I also love my bar (it's been thru five studios and ten coats of paint, plus it's traveled the country) and it has seen oh so many parties, at least twenty some years of parties: the erotica shows, the salons, Art Jones Gallery, Grupo Soap del Corazon events, drunken bashes...ah, the stories it could tell.
Visit Doug Padilla in his studio during next week's Art-A-Whirl on the 3rd Floor of the California Building, and while you're there make sure to ask him to show you his fashion collages made with images from l'étoile magazine!
CLICK THE IMAGE FOR THE DOUG PADILLA SITE
Photos by
Digital Crush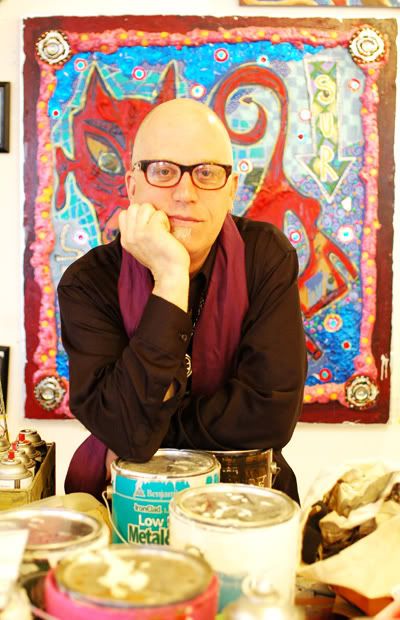 FRIDAY MAY 9TH
Why You Belong
@
Chambers Burnet Gallery
901 Hennepin Ave.
Minneapolis
6-9pm / Free
This exhibition of photography resulted from a collaborative exchange project between the U of M's Department of Art and the Beijing Film Academy. Chambers Art Director and Juror Jennifer Phelps picked 28 stunning images out of 400 submitted - no small task!
CLICK FOR THIS ART EVENT AND MORE AT MPLSART.COM
FRIDAY MAY 9TH (THROUGH MAY 25TH)
TV Men
@
Intermedia Arts
2822 Lyndale Ave. S
Uptown
8pm (hours vary) / $10-$15
Haven't seen enough people with Televisions on their heads recently? TV Men will make up for that. A comment on celebrity in our culture, this multimedia performance more than encompasses famous figures throughout time. Tupac, Catherine the Great and William Booth will all be in attendance. Their site points out that paparazzi are welcome, and with this stellar cast, they are bound to be there.
CLICK THE IMAGE FOR THE NIMBUS SITE
FRIDAY MAY 9TH
MFA Exhibitions
@
SooVAC
/ 27th & Lyndale, Uptown (MCAD) 6-9pm
@
Soap Factory
/ 518 2nd St SE, Mpls (MCAD) 6-9pm
@
AZ Gallery
/ 308 Prince St, St.Paul (CVA) 5-8pm
MCAD and CVA are saying congratulations to their grads. The Soap Factory, AZ Gallery and SooVAC promise to wow you with 34 MFA candidates between the three of them. These artists have been working, obsessing, and perfecting their art for years for this show. Graduating with an MFA means you're a MASTER of art. These students prove it.
CLICK FOR THESE ART EVENTS AND MORE AT MPLSART.COM
Video installation by Kelley A. Meister (MCAD)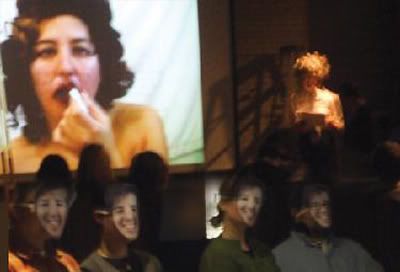 FRIDAY MAY 9TH
Thomas Masters
@
The Rogue Buddha
357 13th Ave. NE
Northeast Mpls
7-11pm / Free
Join the Rogue Buddha Gallery in welcoming Chicago artist Thomas Masters for his first Minnesota exhibit. Drawing from 13th century Japanese "sumi-e" traditions, Masters begins with a meditation in which the outcome of its final moments presents itself often in a single gesture on paper.
CLICK FOR THIS ART EVENT AND MORE AT MPLSART.COM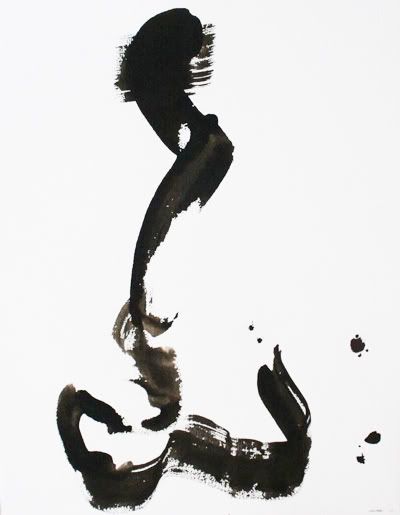 FRIDAY MAY 9TH
Polara CD Release Party
@ The Varsity
14th & University
Dinkytown
8pm / 18+ / $10
Legendary Minneapolis indie popsters Polara release yet another amazing album tonight - their 5th in fact! Be there with bells on to help them celebrate along with local rock n' rollers The Alarmists, the Moodswings, and Mercurial Rage. A magnificent lineup, say we!
CLICK THE IMAGE FOR THE POLARA MYSPACE
photo by Michael Lavine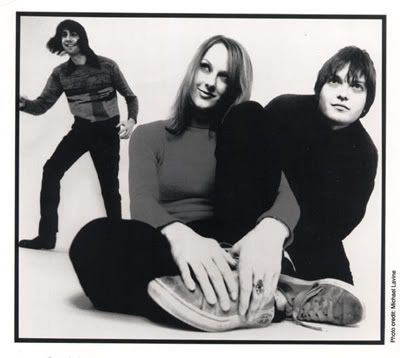 FRIDAY MAY 9TH
VHS or Beta
@ 7th Street Entry
701 1st Ave. N
Downtown Mpls
8pm / 18+ / $13
Kentucky new-wavers VHS or Beta stop by the Entry tonight to mesmerize with their French-house, dance-punk groove. If you missed them last November, here's your second chance! Tigercity and Maps of Norway open.
CLICK THE IMAGE FOR THE VHS OR BETA MYSPACE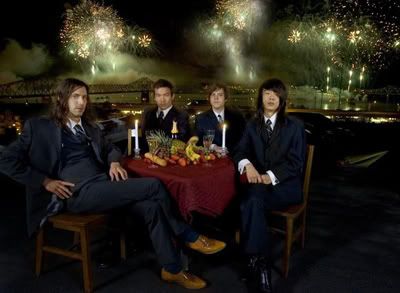 SATURDAY MAY 10TH
Beer Up, Bro Down
@ Spring Street/Club Underground
55 Monroe St. NE
Northeast Mpls
5pm / 21+ / Free
This skateboard pub crawl through Northeast Minneapolis is slated to leave the station at 5pm central standard, so bust out your cruiser board and meet your bros (and maybe a couple of skate-savvy sistas) down at the Spring Street to open the street skating season the right way - with lots of beer!
CLICK THE IMAGE FOR THE SPRING STREET SITE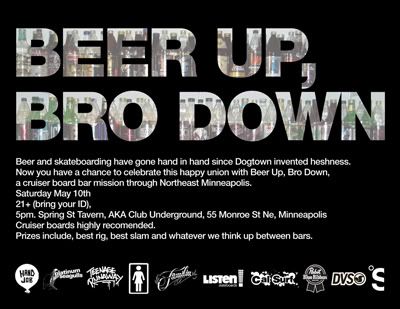 SATURDAY MAY 10TH
Mezzanine Salon 1st Anniversary Party
@
Mezzanine Salon
2225 Franklin Ave. E
Minneapolis
7-11pm / Free
Celebrate the 1 Year Anniversary of Mezzanine Salon with a party that includes art by Minneapolis sweetheart Jennifer Davis, music by Artic Universe, drinks, apps, and more.
CLICK FOR THIS ART EVENT AND MORE AT MPLSART.COM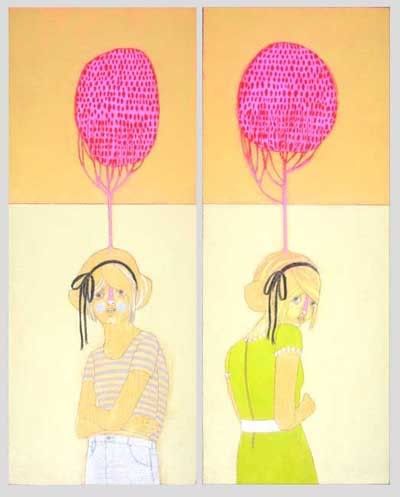 SATURDAY MAY 10TH
Drunken Spelling Bee
@ 331 Club
13th & University
Northeast Minneapolis
7pm / 21+ / Free
The name says it all. Pre-registered contestants play drink-n-spell at the 331. Prizes, humilation, and drink specials all night. Can you spell h-i-l-a-r-i-o-u-s?
CLICK THE IMAGE FOR THE DRUNKEN SPELLING BEE SITE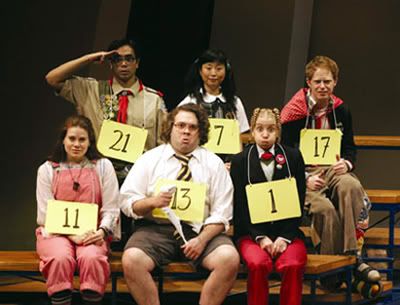 SATURDAY MAY 10TH
Jonathan Ackerman, DJ Bach, & Millions Billions
@ The Kitty Cat Klub
University & 14th
Dinkytown
10pm / 21+ / Free
Come party with 3 of our fave DJs tonight as they join forces to raise money for a good cause: DJ equipment for the Kitty Cat Klub! They boys (and many others) have long hauled their own equipment to and from the venue for your dancing enjoyment. Tonight they'll encourage you to drink up, because profits will go to help foot the bill for some shiny new record-spinners! It's the least you can do, right?
CLICK THE IMAGE FOR THE KITTY CAT KLUB SITE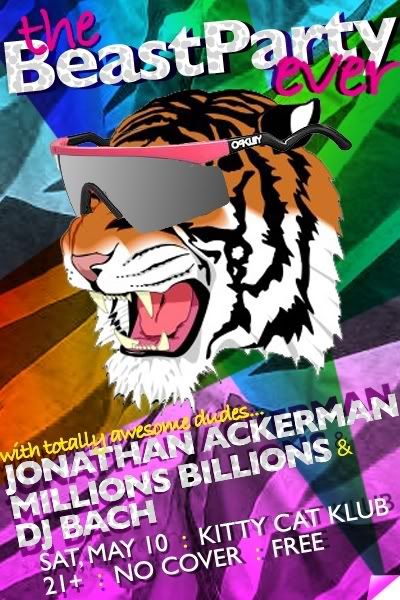 SATURDAY MAY 10TH
Birthday/Graduation Double Header
@ The Red Stag
509 1st Ave. N
Northeast Mpls
10pm-2am / Free
Tucker Gerrick, one of l'étoile's favorite local boys and skateboard scene hero, shoe designer, artist, blogger, cool cat, and total babe celebrates his B-day tonight at the Stag. Not to be forgotten of course, the gorgeous Ms. Cynthia (who also modeled in the last print issue of l'étoile, as seen below!) celebrates her college graduation. Sip sumptious cocktails, give Tucker and Cynthia each a well-earned high-five, then dance the night away to DJ Winship and Mike the 2600 King.
CLICK THE IMAGE FOR THE TYPOSCURA BLOG
photos by Wes Winship and Amy Pierce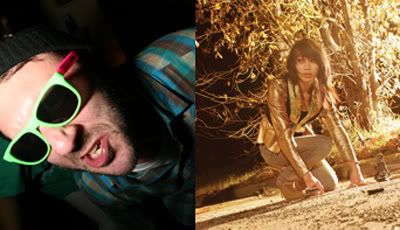 SATURDAY MAY 10TH
Meg Ashling & Gabe Barnett Split 7" Release
@ Candelabra Studios
1517 Central Ave
Northeast Mpls
(Across from Diamonds)
9pm / 21+ / $5
Charming indie crooners Meg Ashling and Gabe Barnett celebrate the release of their split 7" tonight! Candelabra's cooler-than-cool Northeast warehouse space will also host art by Brandon Sutton and bluesy tunage from Spider John Koerner, Tuesday's Robot, and more. The perfect Northeast warm-up for next week's Art-A-Whirl festivities!
CLICK THE IMAGE FOR THE GABE BARNETT MYSPACE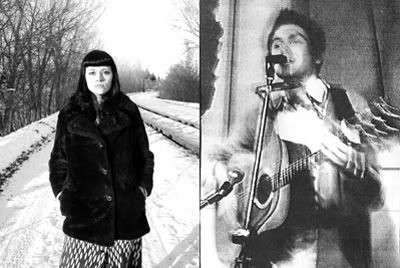 SATURDAY MAY 10TH
IPH 1138: Intellephunk 10th Anniversary
@ Secret Location
Visit
www.intellephunk.com
day of for location
Minneapolis
9pm / $14 pre-sale - $18 Door
The price tag attached to this epic extravaganza is more than worth it! Legendary Minneapolis party-throwers Intellephunk team up with BFF's UncensoredUs to throw a huge 10 year Anniversary bash that will make your ears bleed - in a good way. Featuring Richard Devine, DJ Tron, Centrific, Dustin Zahn, and even DJ Apollo (bringin' the old-school ghetto house!) along with so many more that we can't possibly list them all here PLUS 2 walls of mind-bending bass from HUSH, video projections by Mathstatic, and soooooo much more.
As part of our ongoing artist on artist features l'etoile asked UncensoredUs's DJ Mr. Re and Intellephunk's DJ Centrific to interview each other this week...
Mr. Re: What was your motivation for starting Intellephunk?
Centrific:
I really wanted to have a way to have my friends and myself to have an outlet for music art etc. I have always loved to experience music in a live setting so it just all fell in place.
Mr. Re: What do you see as the future for the Minneapolis Electronic music scene?Centrific:
I think it will keep getting bigger. It seems to be having a huge revival. I think things like Sunday afternoons on Solera rooftop prove that electronic music can fit in alot of different places and times.
Mr.Re: What are your hopes for the future of Intellephunk?
Centrific:
I just wanna keep going trying to push Minneapolis artists into the spotlight would like to focus on more multimedia oriented events. More events based around a concept. More memorable events and memorable music! When we start doing shows people easily forget it's time to pull the plug.
Centrific: What was your goal when starting UncensoredUs?
Mr.Re:
A little over 1 year ago I started UncensoredUs with 1 goal, and that was to bring back something that I felt 13 years ago at my
first electronic music event. Hearing from someone at the end of the night that they "had the time of their life" is what keeps us going, and gives us the motivation to continue on.
Centrific: Who is involved in UncensoredUs?
Mr. Re:
There are now 7 of us active and some honorary members, MC Nik. One, DJ Eve, Pandemic, The Kid Wicked aka n00b, Wordb!rid, Sam, Spazmatic, Hardkor Nate as V.P., and Quad Control in Atlanta.
Centrific: How did you get involved in this event?Mr. Re:
It was somewhat a honor to be asked to be a part of the Intellephunk 10 year anniversary. Steve has done a lot for electronic music, and for us "the new guys" to be involved with their 10 year was one of the coolest things to happen to us thus far.
Visit the Intellephunk site the night of for directions to the location!
CLICK THE IMAGE FOR THE INTELLEPHUNK SITE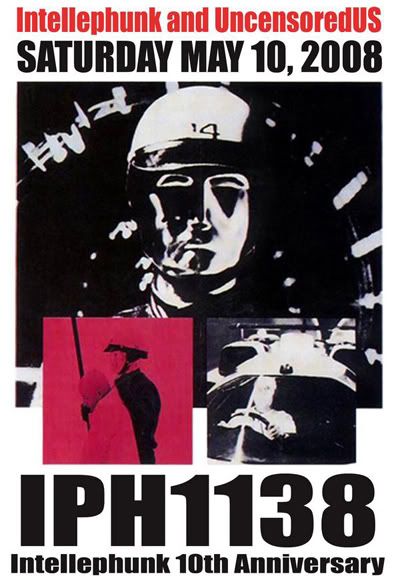 SUNDAY MUSIC PICK: JUICEBOXXX
Completely out of control white-boy rapper Juiceboxxx has cornered the anti-hipster-hipster market with his wild brand of geeky/cool rhymes. A Milwaukee native, 21 year old Juiceboxxx started rapping and producing at the age of 15, and has since toured and released solo and collaborative tracks and splits with the likes of Spank Rock producer XXXChange and Japanther. Fresh off a killer stint at SXSW, Juiceboxxx is set to embark on an international tour this month, so we recommend getting on the bandwagon while the getting's good.
CLICK THE IMAGE FOR THE JUICEBOXXX MYSPACE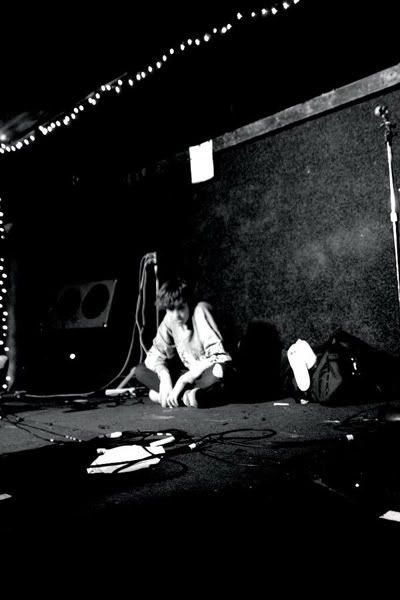 SUNDAY MAY 11TH
Minnesota Pottery Tour
@ Upper St.Croix
Various locations (see website)
Not only is the Minnesota Pottery Tour a chance to see (and buy) local artist's work, but it's also an excuse to take Mom on a special day trip. Ceramics, pottery, and almost two dozen potters' open studios make for a successful and charming Mother's Day excursion.
CLICK THE IMAGE FOR THE MN POTTERS SITE
pottery by Silvie Granatelli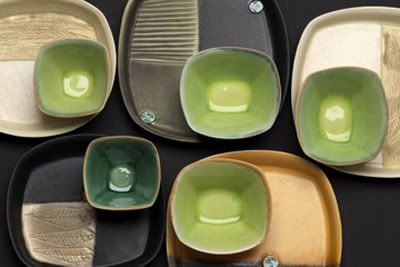 SUNDAY MAY 11TH
Global Lens Films
@ Walker Cinema
1750 Hennepin Ave.
Minneapolis
Various Times / $8
In its fifth year, the Global Film Initiative supports filmmakers from developing nations to complete their work, and in turn The Walker showcases these films during their Global Lens Films series! Broaden your horizons today by taking in one of these amazing independent films shot in all corners of the world. Mom's love culture!
CLICK THE IMAGE FOR THE WAC SITE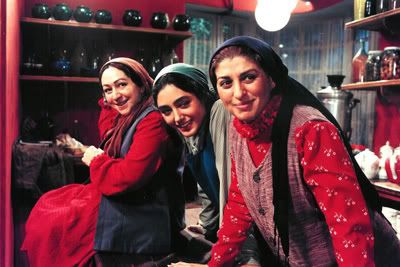 BLOOMIN' GORGEOUS
A lesiurely stroll through the extensive Como Park Conservatory is most likely right up Mom's alley, not to mention the perfect activity for a lovely springtime afternoon. Explore the many meticulously beautified gardens, including the Sunken Garden which recently opened its Summer Flower Exhibit. Don't forget to check out the Minnesota Bonsai Society Show to see a vast collection of privately owned Bonsai, this weekend only.
BONUS:
The Como Zoo is right next door so make it a double header, and bring a picnic if you really want to go all out!
CLICK THE IMAGE FOR THE CONSERVATORY SITE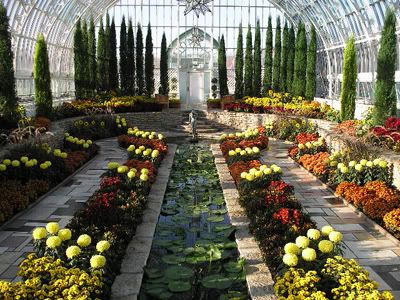 DIVINE CHOCOLATE
The ladies love their chocolate...and caramel...and cheesecake...pretty much anything they'll regret the next day, which is why Mom will be especially impressed with a luxurious dessert created by St. Paul's Cafe Latte. Winner of many prestigious awards heralding their sinful sweets as some of the cities' best, we guarantee this trek across the river will be worth it.
Check their website below or call 651-224-5687 to pre-order.
CLICK THE IMAGE FOR THE CAFE LATTE SITE
PRETTY IS AS PRETTY DOES
Instead of dropping a fistful of hard-earned dollars on a bouquet of flowers that will wither up and die within a week, why not try your hand at a little simple origami? Not only will you rack up points in the originality department, but these paper blooms will definitely last until next Mother's Day!
No hand eye coordination? Not to worry - we made this cute bouquet in the picture below and if we can do it, you can do it! A pretty tulip is a cinch for first time Origami-ers.
CLICK THE IMAGE FOR INSTRUCTIONS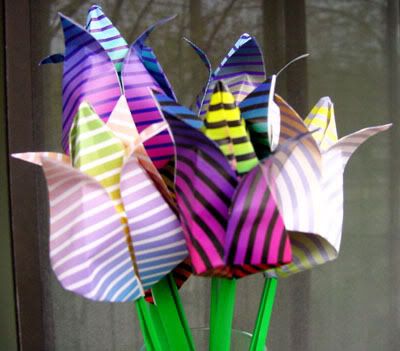 BRUNCH AT NICK & EDDIE
@ Nick & Eddie
1612 Harmon Place
Minneapolis
9am-3pm / Reservations 612-486-5800
Show how much you care by taking your Momz to one of the best spots in town for a decadent M-Day Brunch. Nick and Eddie offers upscale, tasty fare such as Brioche French Toast with strawberry compote, Shirred Eggs, Grapefruit Brulee and more in a bright and modern atmosphere (complete with amazing art). You'll not only be exhibiting amazingly good taste and general coolness by brunching at this hip hotspot, which will surely impress Mom, but you won't break the bank either.
CLICK THE IMAGE FOR THE NICK & EDDIE SITE
SWEET SIPS: OPULENT VODKA
A perfect precursor to the balmy season ahead, we suggest sweetening Mom up with a tasty and brunch-worthy cocktail made with Opulent Vodka. Produced in Minnesota and distilled five times, Opulent is not just a cute bottle, it's a high-falutin' quality spirit, which Mom will definitely appreciate.
Opulent Pineappletini
1 Part Opulent Vodka
2 Parts Pineapple Juice
Splash of Orange Juice
Shake over ice, pour into a martini glass and garnish with a pineapple wedge or a cherry if you're fancy (and we know you are!)
CLICK THE IMAGE FOR THE OPULENT VODKA SITE
TO MOM WITH LOVE…
l'étoile staffers talk about our Mothers and how they influenced who we are today...
I'll never understand how she did it. Growing up, my mother worked, cooked, cleaned and drove me wherever I needed to go. She prepared both elaborate meals and country
comfort food (I'm looking at you, hamburger gravy on toast). She sewed me dresses from pictures I'd cut out of magazines and hosted exquisite brunches and suppers for our friends. She put me through college. And since for most of my life it's been just the two of us, she did almost all of these things on her own. It's only been recently that I've started to truly understand how difficult that must've been, probably in part because she made it seem so easy. It amazes me that she was able to juggle so many responsibilities, while remaining such a caring, supportive constant in my life. She taught me to value kindness above all else, and that families can come in all sorts of shapes and sizes. To all of the women who somehow manage to do everything on their own, an extra special Happy Mother's Day. -
beth hammarlund, editor in chief
I definitely inherited my creative side from my mother. When I was growing up the
arts were a focal point in our household. My mother has worn many interesting hats as an artist, photographer, fashion designer, costume maker, and political activist. I grew up taking art classes at the MIA, going to plays that my mom worked on, and running around warehouse design studios in between being encouraged (with gusto) to use my imagination in everything I did. I've also inherited her grandiose vision when it comes to extravagant creative stunts along with her intensity and focus, her attention to style (the way you tie that scarf says a lot about you!), and her appreciation for the finer things in life, which unfortunately is more of a curse than a blessing on my artist's budget! -
kate iverson, arts editor
Growing up, mom spent most all of her free time with me selecting the perfect fabrics and materials, sewing, crafting and decorating for every season and
occasion. No Halloween costume idea was ever shot down, no home improvement project was too frivolous, she was always so patient with all the projects we did together, and silly at the same time. She taught me how to cut hair, bake a pie, till a garden and sew a dress...if we had chickens, she would have shown me how to kill them and clean them too! She was a farmer's daughter, and DIY from the start. The best advice I ever got from mom: Wear it (that outrageous/sexy/funny/fashionable outfit) now while you're young, because it won't look good on you forever. -
angie hanson, lifestyle editor
I dearly love my Mom even though I don't get to see her very often these days. All the valuable lessons she taught me became especially handy after moving overseas.
I've enherited her logic: "Because I said so, that's why." She taught me to love gardening, drawing, going to theatre and even marketing. She took me shopping at the market just so I would not have to drive my Dad crazy at home. I learned several marketing strategies such as to buy fish only from the fish guy and chicken only from the chicken guy. Never buy from the "everything" guy. She is also a woman that can wear any dress with elegance and refinement even if it's just to go out shopping. I am very grateful that she shared most of her best qualities with me - including endless optimism! -
natasha myers, business development
My mother is an amazing woman with a life long commitment to art, fashion, and design. Her careers have spanned from fashion model to lingere designer to more
current occupations as a master florist and MIA Art Adventure Guide. She was also one of two females to graduate from MCAD in 1964! When we were children my mom contributed to my siblings and my creative education in many ways. She brought us to art and science museums around the world, and would even bring reproductions of famous paintings to school and lead classroom discussions about them. At home we did many fun creative projects like art and illustration, gardening, science experiments, and robot building. Mom's impact on me is a central component to why I do what I do today - provide assistance to artists through innovative technical support. -
clement shimizu, tech development
My mom's good advice has seeped in to everything that I am and do… She's always told
me "Look at what people do, not what they say", "Men are like trains - if you miss one, there will be one coming right behind it", and "Shake it if you've got it!" She's put up with my off-beat (to say the least) fashion "stages", encouraged my art all the way, and made sure I knew how to drink brandy like a true Croatian. She's always known I'm going to do whatever I want to anyway, and she made sure I did it safely and in style... My mom can party with the best of them, make friends with anyone, and look good doing it. Love that lovely lady. -
lacey prpic hedtke, contributing writer
33 years ago my mom left her entire family and moved from her small village just north of Bangkok clear across the world to follow her heart. A girl who didn't even
speak English arrived in a November snowstorm at the Minneapolis International Airport...wearing the most darling little sundress and killer platforms! My father forgot to tell her what the weather is like here but thank goodness she stayed to have a family of her own. My mom and I always loved trading clothes and putting outfits together. Even now my mom lets me take anything from her closet... vintage, vintage, vintage! I'm pretty sure this is where my love of fashion came from. I want to be just like her. -
sheila anderson, fashion stylist
TUESDAY MAY 13TH
Silver + Gold
@ Clubhouse Jager
923 Washington Ave.
North Loop
Every Tuesday / 21+ / 10pm / Free
Join DJ Jonathan Ackerman and l'étoile magazine for an evening of sly winks and sideways glances every Tuesday at Clubhouse Jager. Create some mystery, sip 2-4-1 cocktails with pretty people, and dance the night away to electro, pop, and so much more.
BONUS:
Flirt up a storm then visit letoilemagazine.com on Wednesdays for "missed connections" from the night before!
Sponsored by l'étoile magazine & Alphasuede
CLICK THE IMAGE FOR L'ETOILE TEXT CONNECTIONS