HERE COMES THE SUN
The seemingly endless winter put general springtime folly on the backburner, but we are pleased to announce that the temps, they are a-changin'! As a follow up to last weekend's semi-pleasant weather, this time around is scheduled to be nice and warm although a little overcast, but we'll take what we can get. From outdoor music festivals to rooftop parties, this weekend is definitely one for the adventurous urban wildlife, and while it may not be bathing suit season quite yet we'd still like to remind you that it's not far away!
Photo by Ingrid Werthman for l'etoile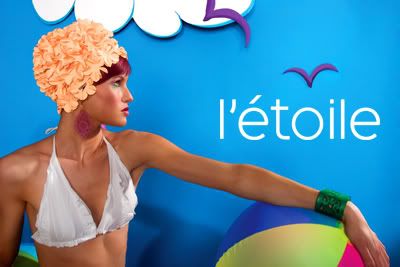 THURSDAY MAY 22ND
Memorial Weekend Kickoff Party
@ The Beasthouse
600 Washington Ave. N
(enter through back)
North Loop
8-11pm / 21+ / Free
The Beasthouse hosts an art event featuring on-the-spot collaborations between Leviticus artists Kurt Melancon and Kyle Franklin. Celebrate the official start of the summer season with tunes by DJ Applejews and King Otto while watching art come alive before your very eyes. Drinks, apps, and fun people watching as well!
CLICK THE IMAGE FOR THE LEVITICUS SITE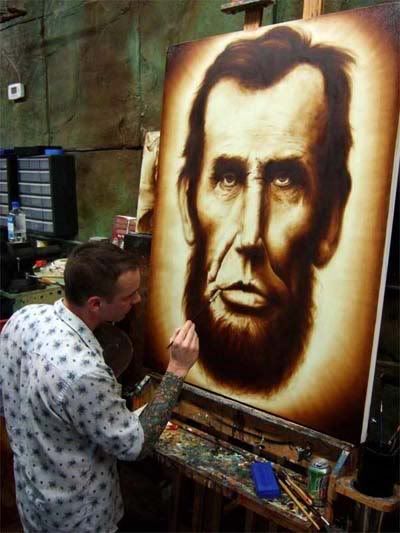 THURSDAY MAY 22ND
La Rumeur
@ Triple Rock
619 Cedar Ave.
West Bank
8pm / 18+ / $15
Some say
La Rumeur
is the most controversial rap group in France. Topics range from immigrant experiences to Algerians in Paris among other things, and one of the group members has even been taken to court by Nicolas Sarkozy himself. Part of the amazing sur Seine Festival, this is one of the hottest tickets on the bill - and not just because we're a co-sponsor! French-American Jazz group, and four year sur Seine vets Ursus Minor play as well.
Sponsored by l'etoile magazine & Louder Than Bombs
CLICK THE IMAGE FOR THE SUR SEINE SITE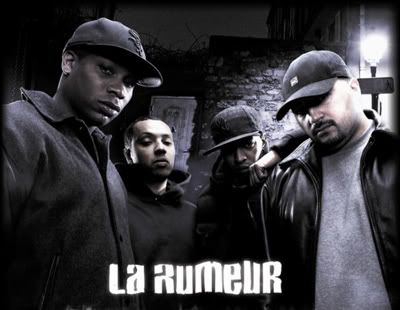 FRIDAY ART PICK: HANNAH WHITAKER
The unique photography of Hannah Whitaker is a mashup of nature, design, and complete randomness. A Yale art grad with an MFA in Photography from Bard College, Whitaker has enough education under her belt to impress, but her work speaks for itself. Often simple, but with an originality all its own, we fully recommend checking this NYC based photog out asap!
CLICK THE IMAGE FOR THE HANNAH WHITAKER SITE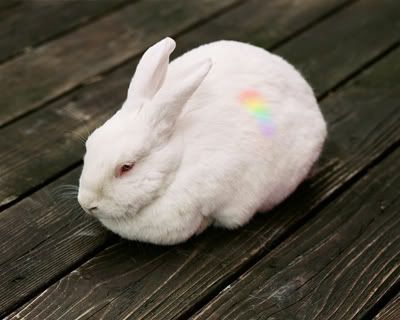 FRIDAY MAY 23RD (THROUGH SUNDAY)
Bella Sol Music Festival
@ Harmony Park
Geneva & Rd 45
Geneva, MN
All Weekend / All Ages / $90-$145
There's this fun thing people do. They camp out all weekend in Harmony Park and watch live art installations and perform sun ceremonies...and they listen to over 50 bands throughout the weekend. Buckethead will play with a bucket on his head. The North Mississippi All-Stars will live up to their name. Fire, belly and break dancing will complete the good times. Hippy-fest 2008 you ask? Well, probably, but it sounds like fun to us!
CLICK THE IMAGE FOR THE BELLA SOL SITE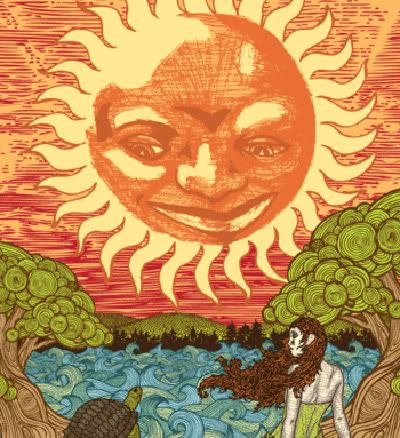 FRIDAY MAY 23RD
Francois Corneloup and Dominique Pifarély Trio
@
The MMAA
50 W. Kellogg Blvd
Downtown St.Paul
8pm / $22
Enjoy an evening of French jazz in the beautiful gallery at the Minnesota Museum of American Art. The Dominique Pifarély Trio invites saxaphonist Tim Berne to join them tonight and François Corneloup celebrates the release of a new cd "Next".
CLICK THE IMAGE FOR THE SUR SEINE SITE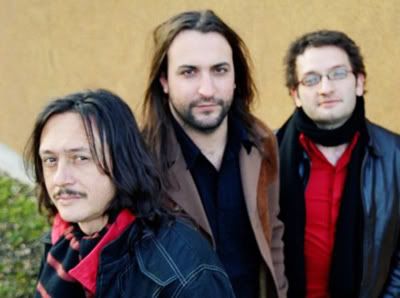 FRIDAY MAY 23RD
Bob Dylan Sound Alike Contest
@ The 400 Bar
400 Cedar Ave
West Bank
8pm / 21+ / $5
Do you fancy yourself the next Bob Dylan? Compete for the glory tonight at the 400! Local singers battle it out on stage during an evening of Dylan covers and copycatting. Want to perform? Sign up with Jeremy at the bar.
CLICK THE IMAGE FOR THE 400 BAR SITE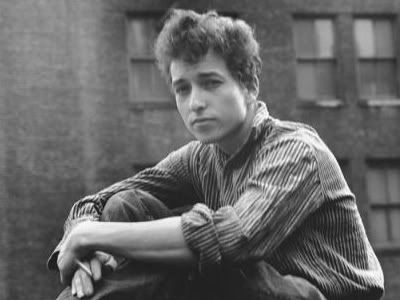 FRIDAY MAY 23RD
Do It To It
@ 1st Avenue
701 1st Ave. N
Downtown Mpls
9pm / 18+ / $7 ($5 Advance)
This can't-miss epic dance party to beat all dance parties goes off tonight at the 1st Ave Mainroom. Featuring the hottest sounds from some of our favorite local and national DJs including Dave Nada, Bird Peterson, Star Eyes, Mike the 2600 King, Bitch Ass Darius, Plain Ole Bill, Jimmy 2 Times, Soviet Panda, and the Moongoons!
Do It To It is co-sponsored by l'etoile magazine
BONUS:
After Party at Secret Location to follow! Email
jonathan@moongoons.com
for the details.
As part of our ongoing artist-on-artist features we asked DJ Jonathan Ackerman to interview Do It To It special guest and Texas party starter Bird Peterson...
Tell me a little about your history. What's been going on in your life until now?
Not too much. Just workin' and living. I've been eating a lot of dinners and what not. One time I broke my foot in 2nd grade, almost didn't get to go see the traveling production of Cats because I was in a wheelchair. I have a girlfriend too.
If I had to live in a different time, what would you choose?
Late 50s Brooklyn. I want to play bass for Coltrane and Davis and Coleman and all those other greats.
What is your current top 5? What was your top 5 in 5th grade?
Now:
Sam Cooke - Night Beats
Caspa & Rusko - Fabriclive 37
John Coltrane - Ballads
Madonna - Confessions on a Dance Floor
Numero - #10 Good God!
Then:
Live - Throwing Copper
Toto - Africa
James Taylor - Greatest Hits
Chicago Transit Authority - 1
REM - Murmur
What's coming up for Bird Peterson, Solid Trunk, and Andrew Hoke?
I'm going to the UK this fall to produce my new album with executive producers Ocelot. Its going to be magnificent. So far, it makes the last album look like a plate of bathroom.
Do you have anything that you would like to tell the readers of this interview or tell me?
Jonathan, readers, now is the time. Time for us to get up, and get out, and grab dinner, and come back, and eat it before the new episode of Lost comes on. GO NOW!
CLICK THE IMAGE FOR THE BIRD PETERSON MYSPACE
FRIDAY MAY 23RD
Do It To It After Party
@ Secret Location
Minneapolis
email
jonathan@moongoons.com
for details
1:30am / 21+ / $5
What huge dance party is complete without an equally sweet after party? Tonight you can dance forever (or at least until the sun comes up) at this super cool secret space. Expect sets from many of the Do It To It DJs, as seen above, as well as special guest DJ Huggs, who not-so-coincidentally has been featured this week as our Sunday Music Pick!
e-mail
jonathan@moongoons.com
for directions to the spot!
Sponsored by l'etoile magazine...of course!
CLICK THE IMAGE FOR THE MOONGOONS MYSPACE
Photo by Digital Crush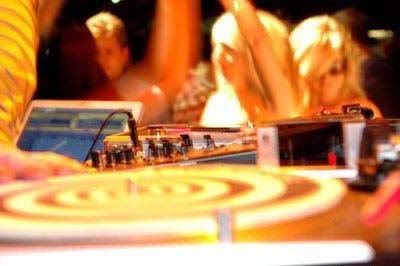 COOL LINK: WE HEART AMPERSANDS
Attention typography geeks! Something as simple as an ampersand can spark interesting convo amongst design gurus and appreciators alike. Check out this blog, dedicated to the (you know it and love it) "&" symbol in all its swirly glory.
CLICK THE IMAGE FOR THE AMPERSAND BLOG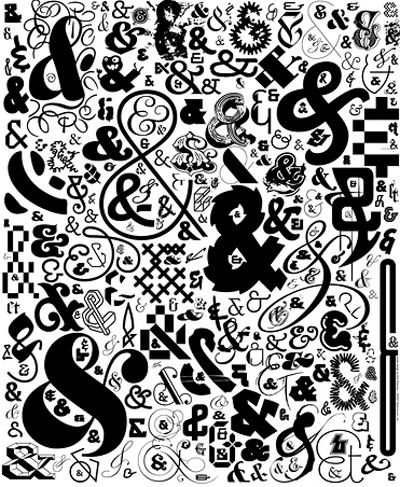 SATURDAY MAY 24TH
Walker on the Green
@ The Walker Art Center
Sculpture Garden
1750 Hennepin Ave.
Minneapolis
Wednesdays-Sundays / 10am-8pm / $8
Today kicks off the Walker's annual artsy mini-golf installation. This avant-garde version of one of the cutest date activities ever is sure to be as fun as it is visually enticing. If you've ever played the video game
"Zany Golf" on the Amiga
, you might have a fond appreciation for Walker on the Green - like we do!
CLICK THE IMAGE FOR THE WALKER SITE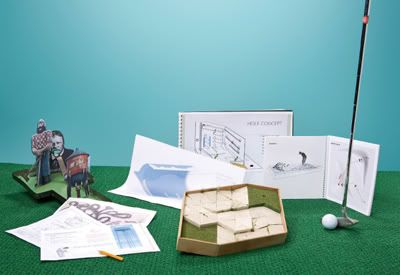 SATURDAY MAY 24TH
Lowertown Music Crawl
@ Various Locations
Downtown St. Paul
2pm-6pm / $10
All you have to do is pay $10 and walk a mere two blocks to see four shows! Follow the cello/sax/bass and even hip hop sounds wafting out of The Black Dog, Clouds in Water Zen Center or Zeitgeist's Studio Z to take it all in. You've conquered the art crawl, now try the music crawl. Today marks the end of the MN sur Seine Festival, so get it while it's hot!
CLICK THE IMAGE FOR THE SUR SEINE SITE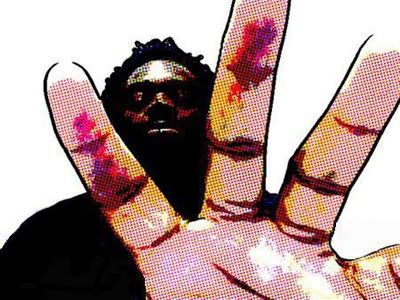 SATURDAY MAY 24TH
Modern Radio's 9 Year Anniversary
@
First Amendment Gallery
1101 Stinson Blvd
Basement Studio
Northeast Mpls
6-10pm / All Ages / Free Until 8pm, $5 After
An awesome bash to celebrate the 9-year anniversary of Twin Cities record label Modern Radio. Enjoy a display of flyers, photos, records, and artwork from the label over the years plus work by a number of rock photographers and screen printers. Also featuring music by Togetherness, The Carrots, and a DJ set by Mr. Jonathan Ackerman.
CLICK FOR THE MODERN RADIO SITE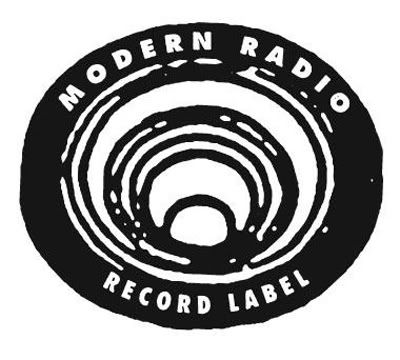 SATURDAY MAY 24TH
Creator/Destroyer
@
Umber Studios
3109 East 42nd St.
South Minneapolis
8pm / Free
The perfect show for Spring. Keeler's work is all about rebirth, life cycles and survival. Celebrate surviving winter (and Spring fever) by admiring his drawings, sculpture, photography, and installation work at Umber Studios.
CLICK FOR THIS ART EVENT AND MORE AT MPLSART.COM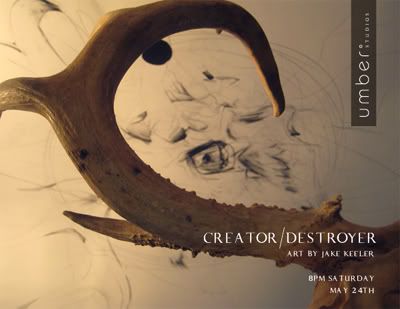 SATURDAY MAY 24TH
Punk Rock Prom 3
@ Big V's
University & Snelling
St. Paul
9pm / 21+ / $5
Punx unite at this 3rd annual blowout hosted by the Fillmores. Wear your best worn-out band shirt and patched up bondage pants then throw a tutu over the whole mess and you've got yourself a beautiful punk prom get-up that will surely impress! Rockin' sounds by The Debut, The Shortcuts, Fuck Knights, Middepicker, and Poor Posture.
CLICK THE IMAGE FOR THE BIG V'S SITE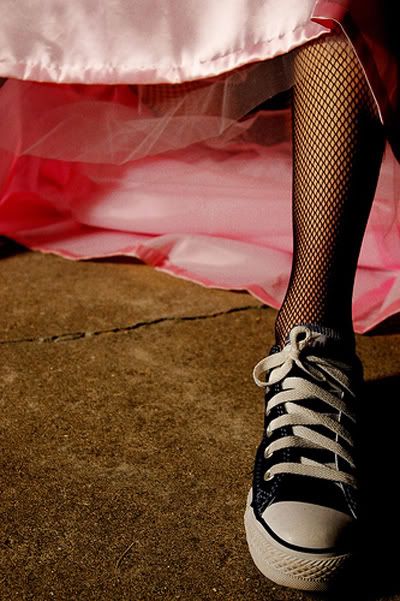 SATURDAY MAY 24TH
Meander / Roger, Roger
@
The Soap Factory
520 2nd St. SE
Minneapolis
7-11pm / Free
Two great shows open tonight at the Soap! Eighteen Twin Cities artists collaborate on MEANDER, a single piece that will stretch through the galleries. Roger, Roger is a multi-channel video featuring such things as vast landscapes and Elvis-impersonating toddlers on six screens scattered throughout the galleries.
CLICK FOR THIS ART EVENT AND MORE AT MPLSART.COM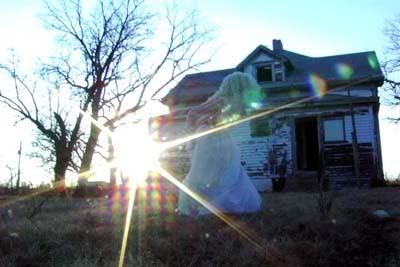 SUNDAY MUSIC PICK: DJ HUGGS
If the comment from
Curtis Vodka
on his myspace page is true, DJ Huggs is "The king of the wheels of steel", and who are we to argue? Someone who perfectly mashes up T-Pain and Daft Punk can't be all bad. A DJ of high-falutin' repute, this Montreal boy has played all over the continent and back and has shared the stage with such notables as DJ AM, TV on the Radio, Dave Nada, The Roots, The Police, and more. We don't know if he's as huggable as his name insinuates, but you can find out for yourself this weekend at the Do It To It after party (see Friday's listing above), where Huggs will be in full effect on the decks!
CLICK THE IMAGE FOR THE DJ HUGGS MYSPACE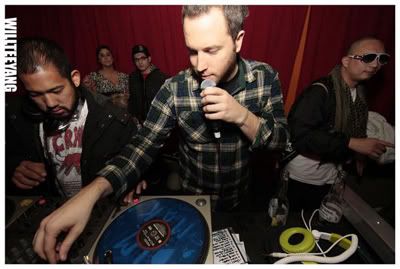 SUNDAY MAY 25TH
Soundset '08
@ Metrodome Parking Lot
34 Kirby Puckett Place
Minneapolis
11am / All Ages / $30 presale $35 day of
We don't even know how to describe this huge indie hip-hop blowout, only one word really comes to mind: EPIC! There's nothing but goodness here, and with a list this long of amazing performers, we can't imagine anyone would disagree. Featuring Atmosphere, Dialated Peoples, Aesop Rock, Brother Ali, Eyedea & Abilities, P.O.S., I Self Devine and many, many more. Check out art, breakdancin', a low-rider car show, and skate demos all day long, rain or shine! The perfect kick off to summer, admit it.
CLICK THE IMAGE FOR THE RHYMESAYERS SITE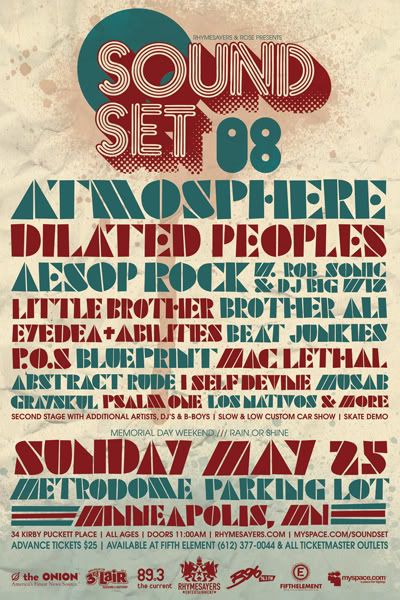 SUNDAY MAY 25TH
Communion Sundays
@ Solera
9th & Hennepin
Downtown Mpls
2pm kickoff (4pm all summer) / 21+ / Free
The techno boys take it out of the warehouse and onto the roof as this weekly paradise-themed Ibiza rooftop party kicks off at Solera for the second summer in a row. What quickly became a Sunday tradition/obsession for many last summer, will prove to be that and much more this time around. Featuring resident DJs Centrific, Dr. Strangelove, and Dustin Zahn.
CLICK THE IMAGE FOR THE COMMUNION MYSPACE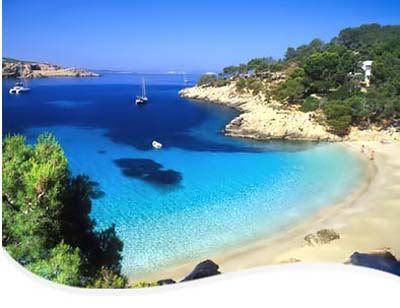 TUESDAY MAY 27TH
Silver + Gold
@ Clubhouse Jager
923 Washington Ave.
North Loop
Every Tuesday / 21+ / 10pm / Free
Join DJ Jonathan Ackerman and l'étoile magazine for an evening of sly winks and sideways glances every Tuesday at Clubhouse Jager. Create some mystery, sip 2-4-1 cocktails with pretty people, and dance the night away to electro, pop, and so much more.
BONUS:
Flirt up a storm then visit letoilemagazine.com on Wednesdays for "missed connections" from the night before!
Sponsored by l'étoile magazine & Alphasuede
CLICK THE IMAGE FOR L'ETOILE TEXT CONNECTIONS