BABY, YOU'RE A ROCKSTAR
As many of our local ingénues take flight for the far away music mecca that is South x Southwest, we can't help but catch their buzz! Over the past few years l'étoile has been lucky enough to witness the booming upsurge of creative culture in the Twin Cities. We've seen visual artists, DJs, bands, and fashion designers join together to create unheard of collaborations. Unlikely friendships have helped to foster innovation in art, music, and fashion - putting our fair cities even more so on the creative map. We can't wait to see what you come up with next and we wish all of our talented friends heading to Austin beautiful and bountiful luck x 100!
xo-l'étoile
Photo credit: Amy Pierce for l'etoile
WEDNESDAY MARCH 5TH (THROUGH THE 26TH)
Wine & Women Wednesdays
@ The Guthrie
Target Lounge
Level 4
818 S. 2nd Street
Minneapolis
9-11pm / Free
Join the Guthrie for a happening cocktail hour each Wednesday through March in honor of Women's History Month. Sip fine wines and signature cocktails, while enjoying music by the lovely
Double Trouble DJs
and the company of extraordinary weekly hosts. This week's host: Deb Hopp, Publisher of Mpls/St.Paul Magazine.
BONUS:
Mark your calendars: l'étoile Arts Editor and general arts instigator Kate Iverson will be co-hosting with Kristin Henning, Associate Publisher of the Rake on March 26th!
CLICK DOUBLE TROUBLE FOR THE GUTHRIE SITE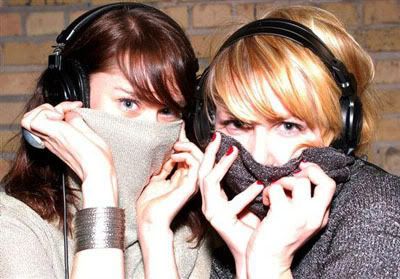 WEDNESDAY MARCH 5TH
Transmission
@ Clubhouse Jager
923 Washington Ave.
North Loop
10pm / 21+ / Free
DJ Jake Rudh celebrates 1 year of Transmission making the transition to Clubhouse Jager tonight with a fittingly huge party. Join Jake and crew for an evening of fantastic music, dancing, drink specials, and an over-abundance of prizes in honor of this landmark anniversary!
CLICK THE IMAGE FOR THE TRANSMISSION MYSPACE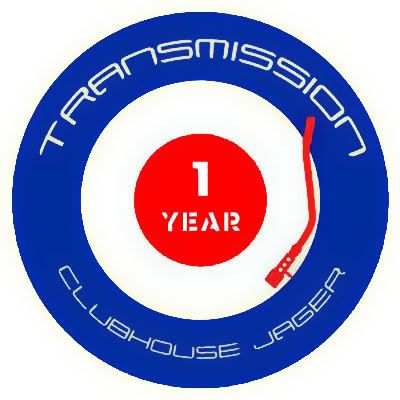 THURSDAY MARCH 6TH
Looking Elsewhere
@ Casket Arts Building
681 17th St. NE
Studio #109
Northeast Mpls
7pm / Free
Join
Mediation Blog
and
Lace/Hankey
as they present an evening of free flicks at the Casket Arts Building. At 7pm catch a screening of "Survive Style 5+" (2004, Japan), A collection of 5 colorful short films from Director Gen Sekiguchi, then stick around for "True Stories" (1986), a classic and surreal flick by Talking Heads genius David Byrne. Beer and other drinks will be available.
CLICK THE IMAGE FOR THE MEDIATION SITE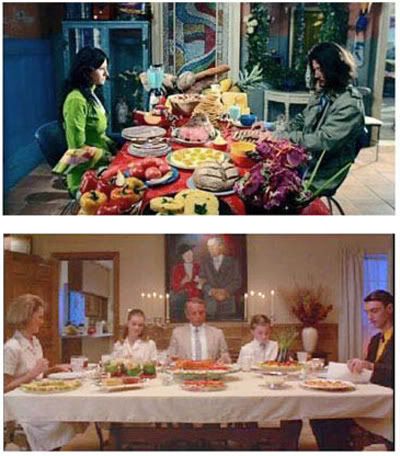 THURSDAY MARCH 6TH
Who Made Who $5 Poster Sale
@ Who Made Who
158 13th Ave. NE
Minneapolis
3-8pm / Free
Before they head to SXSW to peddle their wares, poster artists Amy Jo, Tooth, and Lonny Unitus unload their slightly flawed screenprints at ridiculously low prices today from 3-8pm. Be first in line to snap up "factory seconds", which you may even consider more unique in their imperfection. A great chance to stock up on thoughtful, handmade gifts for 2008!
CLICK THE IMAGE FOR THE WHO MADE WHO ETSY SITE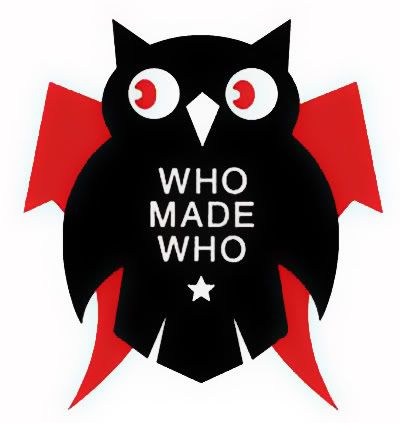 THURSDAY MARCH 6TH (THROUGH SUNDAY)
You're my Favorite Kind of Pretty
@ The Southern Theater
1420 Washington Ave. S
Minneapolis
8pm / $18
Renowned Director Jon Fergueson teams up with an exciting group of collaborators to bring you a gorgeous and poetic tale about the all-enveloping nature of romantic love. Performers Nathan Keepers and Sara Richardson, playwright Deborah Stein and visual artist Jennifer Davis join Fergueson for this endearing and visual theatrical journey. Bring a date, admire the set, and stick around for the post-show discussion about the international language of l-o-v-e.
CLICK THE IMAGE FOR THE SOUTHERN THEATER SITE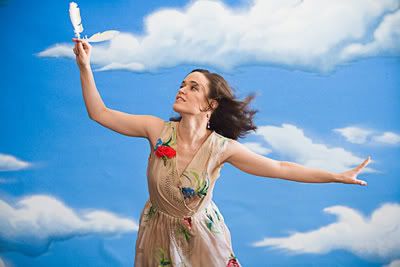 FRIDAY ART PICK: PLEIX
Pleix is a virtual creative community of 3D artists, graphic designers, and musicians and digital artists based in Paris, France. Film projects by Pleix artists range from cutting edge music videos to installation art, such as the Astral Body Church projection installation created for "La Nuit Blanche", Eglise St Eustache, Paris 2007, as seen in the image below.
CLICK THE IMAGE FOR THE PLEIX SITE
FRIDAY MARCH 7TH
Carlos Falchi Trunk Show
@ The Galleria
Pumpz & Company
3335 Galleria
Edina
11am - 2pm
World Famous handbag designer Carlos Falchi will be making a special appearance at high-end boutique Pumpz & Company in the Galleria this afternoon. Bring your vintage Falchi bags and have them autographed by the master himself, peruse his current line, and even work one-on-one with Falchi to create a custom handbag of your very own.
CLICK THE IMAGE FOR THE FALCHI SITE
FRIDAY MARCH 7TH
Hotel
@ The Kitty Cat Klub
14th & University
Dinkytown
10pm / 21+ / Free
Jonathan Ackerman's monthly dancestravaganza gets that much more epic with ultra-hip Philadelphia DJ duo, Designer Drugs, making a cameo. Expect an electro-fueled, tag team battle of the beats when the boys put the needle on the record tonight. Wear your lucky dance pants in support of Ackerman and his guests, who all head to SXSW next week!
CLICK THE IMAGE FOR MORE INFORMATION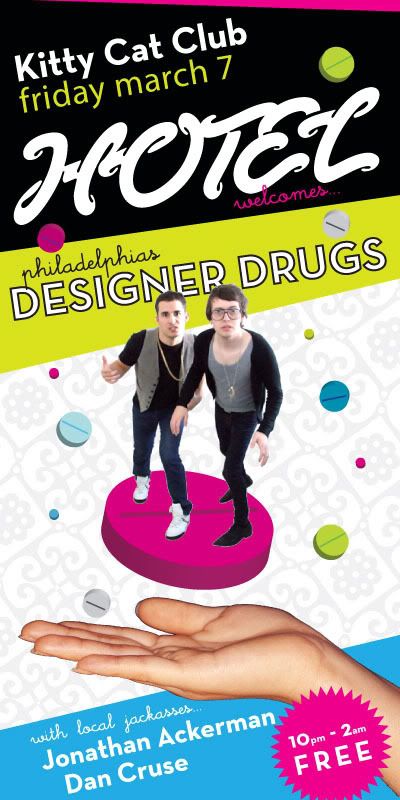 FRIDAY MARCH 7TH
Coloring Outside the Lines
@
Altered Esthetics
1224 Quincy St. NE
Northeast Mpls
7-10pm / Free
Another thoughtful art show from Altered Esthetics. Young artists were asked to interpret "peace and tolerance" through their artwork. We expect the 13 and younger set to engage us with their wide-eyed take on a subject that so easily gets overshadowed by doom and gloom in the general media.
CLICK FOR THIS ART EVENT AND MORE AT MPLSART.COM
Art by Wyatt Eggenberg, Age 9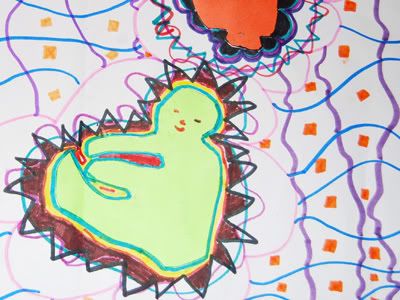 FRIDAY MARCH 7TH
Spoluck
@
Spot Art
1828 Marshall St. NE
Northeast Mpls
7-11pm / Free
Another eclectic group exhibit at Spot Art, this time featuring a variety of work by local artists Margaret Andrews, Bryant Locher, Dan O'Kane, Sherrie Dahl, Chris Bart, Jesse Haug, BMF, Karl Friedrich, and Spleee. Musical entertainment by Dan Kase.
CLICK FOR THIS ART EVENT AND MORE AT MPLSART.COM
photo by Chris Bart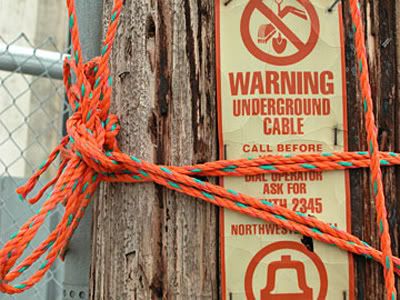 FRIDAY MARCH 7TH
MC Chris
@ The Whole
Coffman Union / UofM
300 Washington Ave. SE
Minneapolis
7:30 / 18+ / $5 Students - $7 General
Drink a 12 pack of Mountain Dew and bust out the Nintendo Power Glove: The king of Nerdcore returns to the M-P-L-S for another high-energy show we're sure will inspire many a MMORPG'er to peel themselves away from the computer. Join MC along with local party-starters Dance Band, and The Men Who Control the Weather for a memorable evening of Star Wars-infused rappings and more dudes in black trenchcoats than you can shake a wizard staff at.
CLICK THE IMAGE FOR THE MC CHRIS MYSPACE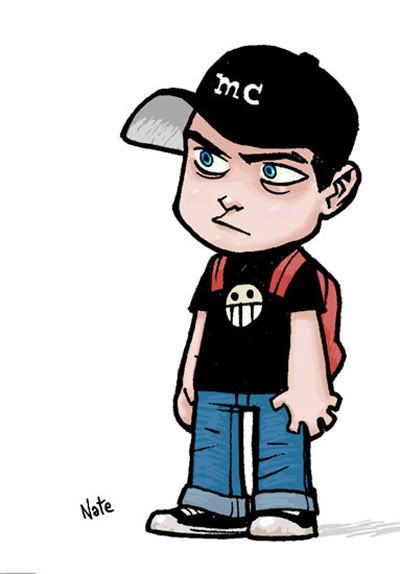 FRIDAY MARCH 7TH
Get Cryphy!
@ VIP Room
701 1st Ave.
Downtown Mpls
10pm / 18+ / $3
Join "Grand Imperial Sureshot Party Rockin' Disco Jocks" Plain Ole Bill, Mike the 2600 King, and Jimmy 2 Times for a dance floor burning evening of Miami Bass, Bmore, Hip Hop, Electro, and more at the VIP Room!
BONUS:
2600 heads to SXSW next week as well, so give him a lucky smooch!
CLICK THE IMAGE FOR THE FIRST AVE SITE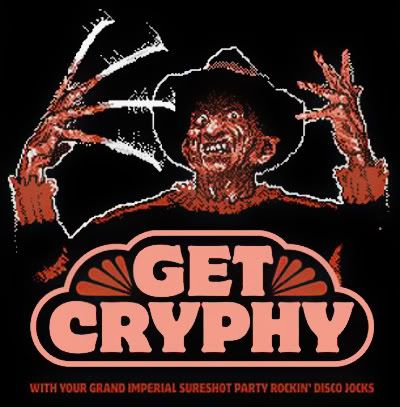 FRIDAY MARCH 7TH
Johannes Göransson & Joyelle McSweeney Reading
@ Rogue Buddha
357 13th Ave. NE
Northeast Mpls
7:30pm / Free
This evening the always-diverse Rogue Buddha Gallery hosts Swedish poet Johannes Göransson and sci-fi novelist Joyelle McSweeney for an in-gallery reading with reception to follow. Göransson and McSweeny are co-founders and editors of Action Books and "Action, Yes", a small press and web journal for international writing and hybrid forms.
CLICK THE IMAGE FOR THE ROGUE BUDDHA SITE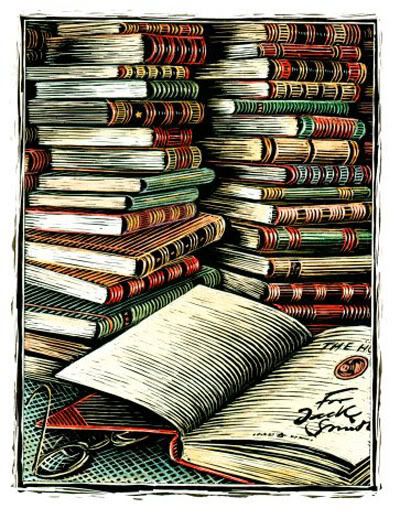 COOL LINK: FAFI FOR MAC
One of our fave French street artists made good, Fafi, takes it one step further with a poppy and luscious new line of cosmetics from MAC. Become a living Fafinette with aptly titled products such as Sugar Trance, Bold as Gold, Strawbaby, and You're Fresh. Yum!
CLICK THE IMAGE FOR THE FAFI MAC SITE
SATURDAY MARCH 8TH
Criminales di Cromatico
@ Rosalux Gallery
1011 Washington Ave.
Downtown Mpls
7-10pm / Free
Rosalux veterans Shawn McNulty and Michael Sweere show off what can be done with a little color in this bright body of mixed-media work. If the winter blahs are getting to you, get thee to Rosalux tonight for some art therapy ala McNulty and Sweere.
CLICK THE IMAGE FOR THE ROSALUX SITE
SATURDAY MARCH 8TH
Envision
@ IDS Building
50th Floor
Downtown Mpls
9pm / $15
Futuretime in conjunction with V2 Nightlife present a swanky high fashion and music event featuring spring collections from the Twin Cities finest fashion boutiques, a runway show, cocktails, hors d'oeuvres, and music from The Moongoons and DJ Timmay.
CLICK THE IMAGE FOR THE ENVISION MYSPACE
SATURDAY MARCH 8TH
Slideluck Potshow
@
Mpls Photo Coop
2400 N. 2nd Street
2nd Floor
Minneapolis
7pm / Free (Bring something to share)
Bring a yummy dish to share to this art-inspired version of a Potluck! Mingle and nosh from 7-9, then settle in for a number of short slide presentations of work from local artists.
FYI:
You wont get away with bringing a 6-pack of Sparks to this event -
check their site HERE for ideas
in the "about" section!
CLICK FOR THIS ART EVENT AND MORE AT MPLSART.COM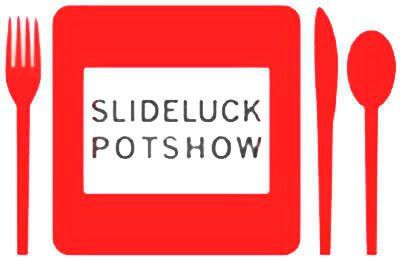 SATURDAY MARCH 8TH
Ouija Radio
@ Stasiu's Place
Lowry & University
Northeast Mpls
9pm / 21+ / $5
Join hot local rockers Ouija Radio for a raucous Saturday night melee before they set off for SXSW. Whiskey Dick 666, Torch and Spire, and Sajak kick things off.
CLICK THE IMAGE FOR THE OUIJA RADIO MYSPACE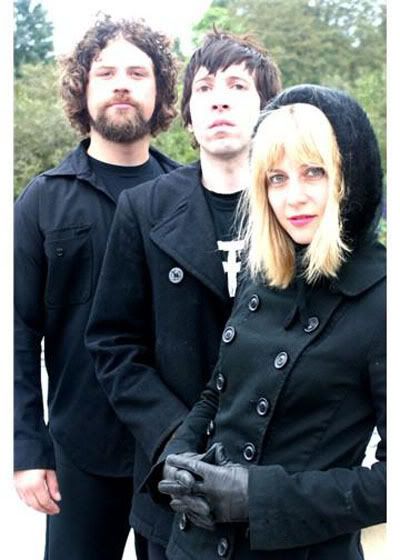 SATURDAY MARCH 8TH
Club Diva
@ International Market Square
275 Market St.
Minneapolis
5:30pm - 2am / $40+
MN Diva has your fantastically glamorous Saturday night all mapped out. This 17th Annual AIDS/HIV gala fundraiser at International Market Square will treat you to a cocktail reception, dinner, silent auction, and fashion show, depending on your level of donation. Who says good-doing and an amazing evening can't go hand in hand?
CLICK THE IMAGE FOR THE DIVA MN SITE
Photo Credit: Sophia Hantzes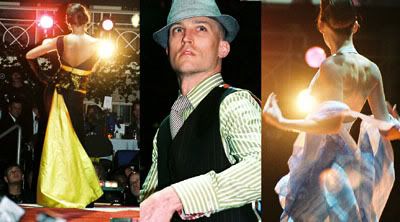 SUNDAY MUSIC PICK: GHOST ON THE WATER
Local sweethearts Nathan and Mandy Tensen-Woolery aka Ghost in the Water remind us of what magic would sound like if magic made noise. Their delectable electronic arrangements are sugary enough to inspire wistfulness, yet still manage to maintain passionate hints of their indie rock roots. With the upcoming release of their addicting new album, "Tooth", we think this darling duo might just make it into your heavy rotation.
Nathan and Mandy sat down to answer a few of our questions this week...
How did Ghost in the Water come about?
We'd played music together for quite a while as Fitzgerald (more of an indie rock band). A couple of years ago a friend asked us to write a song for an animation of his. Nathan wrote "Clean Sinks and Folded Laundry" but the animator moved away and
never completed the animation. We liked the nice little electronic song, so we wrote more, and Ghost in the Water was born!
What would you say your influences are?
Obviously Bjork, lets just get that out in the open. A bunch of Swedish electronic pop bands, the whole morr music scene, m83, New Order, The Cure, Bat for Lashes, Margaret Atwood, Breece D'j Pancake, H.P. Lovecraft...we could go on and on.
What is your creative process? What unusual equipment do you use?
The creative process is pretty boring. It entails lots of pens, ideas scratched on paper, thoughts that pop into Nathan's head as he's riding his bike and hours of Work sitting in front of a laptop. Unusual equipment? I guess the strangest things
that ended up on the album were a giant rubber ball, a shoe, and some matches. Those objects actually form the rhythm base to a bunch of songs on the album.
If you had a million dollars, and you had to spend it within one week or lose it, what would you do?
After we pay our bills for the month...we would buy everyone a unicorn and a birthday cake! EVERYONE!
What does 2008 hold for Ghost in the Water?
The release of our album "Tooth" April 8th on Hidden Shoal Records! Hopefully some touring. Maybe collaborations with some visual artist friends. We'll probably go swimming a bunch this summer, that should be fun!
Check out Ghost in the Water's CD Release Party at the Kitty Cat Klub on March 21st with Beatrix Jar and Unicorn Dream Attack.
CLICK THE IMAGE FOR THE GHOST IN THE WATER MYSPACE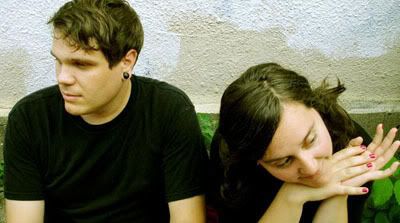 SUNDAY MARCH 9TH
Belfry Clothing Swap
@ The Belfry Center
3753 Bloomington Ave. S
Minneapolis
2-4pm / Free (bring clothing to swap)
That sweater that you've worn a million times could be someone's newfound favorite when you bring your tired wardrobe to the Belfry this Sunday for a clothing swap. Dig through piles of potential finds, update your image, all while not spending a dime!
CLICK THE IMAGE FOR THE BELFRY SITE
TUESDAY MARCH 11TH (THROUGH THE MONTH)
Reinventions: Insights 2008 Design Lecture Series
@ The Walker Cinema
1750 Hennepin Ave.
Minneapolis
7pm / $20 ($15 Members/$10 Students)
The Walker and AIGA Minnesota present Insights, a weekly lecture series which runs through March and brings graphic designers from around the country and the world to the Twin Cities.
This week welcomes Lorraine Gauthier and Alejandro Quinto of Work Worth Doing.
CLICK THE IMAGE FOR THE WALKER SITE