KISS US, WE'RE IRISH
While many observed St. Patty's day over the weekend in response to the Vatican's decision to move the revelry so as not to conflict with "holy week", many St.Pat's purists still plan to rock the streets this Monday. With the exception of the St.Paul Parade and Landmark Center activities, there is still a lot o' fun to be had all over the Twin Cities.
l'étoile has put together a list of Irish-inspired activities that involve not only green beer, but music, dancin', paradin' and more.
xo-l'étoile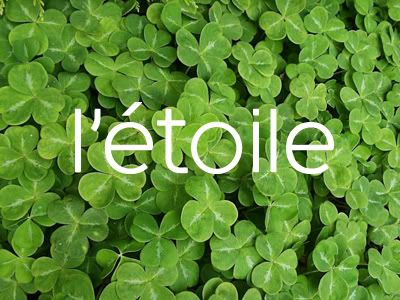 Kieran's Irish Pub
@
Kieran's
2nd Ave. & 4th St.
Downtown Mpls
10am-1am / 21+
Multiple party tents, live music, and hundreds of Irish revelers all in one place. The main Downtown Minneapolis St.Patrick's Day party spot.
Dubliner Tent Party
@
Dubliner Pub
2162 University Ave. W
St.Paul
Noon / $6
One of the most notorious and rowdy St.Paddy's day throw downs. Live music inside and outside all day, drink specials and more.
St.Patrick's Day at McGovern's
McGovern's Pub
225 W. 7th St.
St.Paul
1pm / 21+ / Free
This downtown St.Paul staple will have party tents, bagpipers, and delicious Irish food.
4th Annual Break the Seal Challenge
@
The Nomad
501 Cedar Ave. S.
West Bank
4pm / Free
Free Beer starting at 4pm until the first person breaks the seal. 2 for 1's on Beamish Irish Stout, Live Music, and more.
Boiled in Lead 25th Anniversary St. Paddy's Day Show
@
1st Avenue
701 1st Ave. N
Downtown Mpls
4pm / $12 (free admission until 7pm)
An Irish ruckus featuring the foot stomping music of Boiled in Lead, Wild Colonial Bhoys, Sweet Colleens, and more.
BONUS:
The Raveonettes
(all the way from Denmark which is not THAT far from Ireland) rock the Entry tonight. Black Acid Opens. $15 / 9pm
Minneapolis St.Patrick's Day Parade
@ Nicollet Mall
Downtown Mpls
6:30pm / Free
Bagpipers, Irish-jiggers, funny hat wearers and more take to the streets for this yearly Minneapolis tradition.
Triple Rock St. Patrick's Day Party
@
The Triple Rock
629 Cedar Ave.
West Bank
7pm / 21+ / Free before 9pm - $5 after
Catch a live Irish pipe band in the old bar at 7, then the 3rd Annual Thin Lizzy Tribute Night with Jailbreak, Bastard Saint, and Paddywagon.
St.Patty's Day
@
The Turf Club
University & Snelling
St.Paul
9pm / 21+
Rock out with The Dialones, Falcon Crest, The Sinks, Chokecherry (playing the Pogues)
Hot Roxx: Irish Edition
@ The Hexagon
2600 27th Ave. S
Minneapolis
10pm / 21+ / Free
DJs Markus and Jen
(who are approximately 1/4 Irish) spin awesome tunes and killer grooves with a Irish twist at
the Hexagon
tonight!
Smith's Night
@
The Kitty Cat Klub
14th & University
Dinkytown
10pm / 21+ / Free
Nip that English/Irish tension in the bud tonight by enjoying the music of The Smith's and bands related to the Smiths with Mr.
Jonathan Ackerman
.