THAT'S FRESH
This weekend l'étoile suggests you make an exploratory trek through uncharted Twin Cites territory! With so many cool events going on, it's the perfect excuse to add some sparkle and freshness to your typical routine and do something unexpected. Designate this as your check-out-that-place-you've-been-meaning-to-check-out weekend and don't be surprised if you find something new and wonderful to rave about.
Check back Monday for our St.Paddy's Day bonus edition of the What's What!
xo-l'étoile
Photo Credit: Charles Miller for l'étoile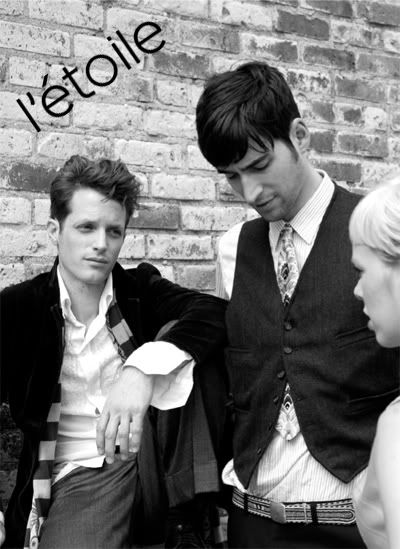 THURSDAY MARCH 13TH
Hands in the Dark
@ 331 Club
University & 13th Ave. NE
Northeast Mpls
11pm / 21+ / Free
With resident DJ Jonathan Ackerman tearing up SXSW this week, very special guest DJs Scott Gusts, DJ 100 ft Boner (yes, you heard us right) and DJ The Kids Will Love It take the reins and rock the 331 for all you pre-weekend party people.
CLICK THE IMAGE FOR THE HANDS IN THE DARK MYSPACE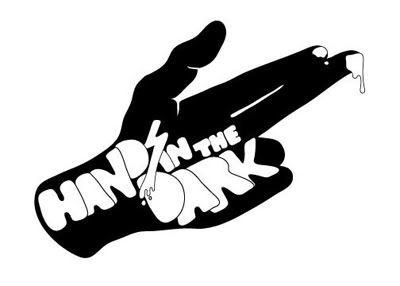 FRIDAY ART PICK: MIKE RUIZ
You most likely have seen the work of Mike Ruiz. With a resume as long as it is impressive, this New York based photographer is the epitome of gloss and polish. His decadent work is chocked full of fantasy, glamour, and ferocity x 10. Not only has Ruiz shot for some of the coolest mags available and art directed flashy ad campaigns for high-end clients, but he somehow finds the time to moonlight as a music video and independent film Director as well.
CLICK THE IMAGE FOR THE MIKE RUIZ SITE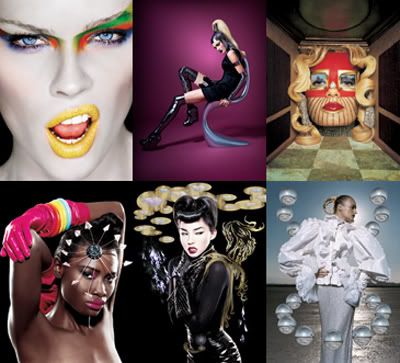 FRIDAY MARCH 14TH
Mercurial Rage, Bella Koshka, The Invincible Kids
@ Club Underground
Spring Street Tavern
355 Monroe St. NE
Northeast Mpls
9pm / 21+ / $5
Prepare yourself for an interesting sonic mashup at Club Underground this Friday. This unusual but brilliant lineup includes rockers Mercurial Rage and The Invincible Kids, alongside the ethereal sounds of Bella Koshka.
CLICK THE IMAGE FOR THE CLUB UNDERGROUND SITE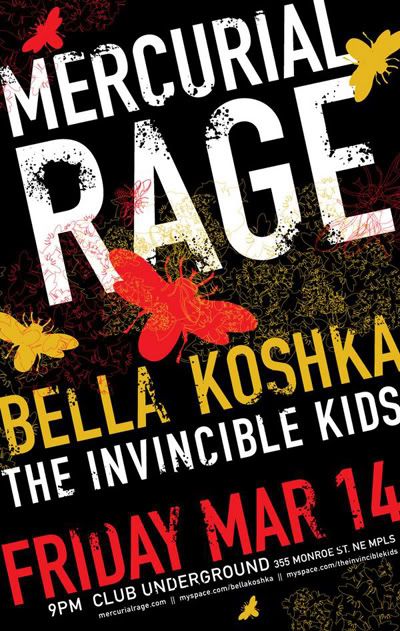 FRIDAY MARCH 14TH
Minneapolis 55408
@ Intermedia Arts
2822 Lyndale Ave. S
Uptown
7-11:30pm / Free
Intermedia Arts presents its twelfth annual multimedia showcase of artists living in the 55408. Lay eyes on work by such local luminaries as Ben Olson, Isaac Arvold, Eric Inkala, and more. Bryant Lake Bowl's food will be a star, and you can be too in the 2nd annual Karaoke blowout.
CLICK FOR THIS ART EVENT AND MORE AT MPLSART.COM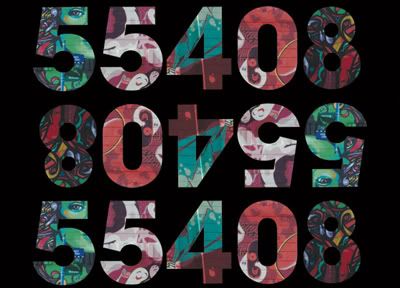 FRIDAY MARCH 14TH
Xiu Xiu
@ The Triple Rock
619 Cedar Ave.
West Bank
5pm / All Ages / $12
Experimental noise-makers Xiu Xiu hit up the Trip for an ear bending adventure that may confuse or inspire - depending on your appreciation for the relatively abstract. Thao Nguyan and To Reinvent kick things off.
BONUS:
Stick around for the after party sponsored by Radio K and featuring DJ Soviet Panda of
Too Much Love
!
CLICK THE IMAGE FOR THE XIU XIU MYSPACE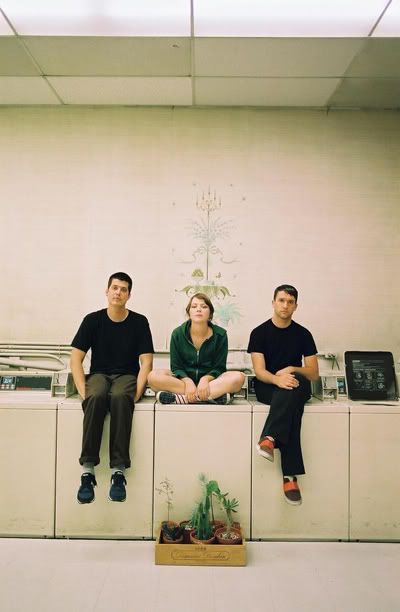 FRIDAY MARCH 14TH
Brad Senne
@ Clubhouse Jager
923 Washington Ave.
North Loop
10pm / 21+ / Free
Catch local indie charmer Brad Senne and friends tonight at the Clubhouse. Senne will have you smitten with his sweet melodies and even sweeter lyrics - we guarantee it!
CLICK THE IMAGE FOR THE BRAD SENNE MYSPACE
FRIDAY MARCH 14TH
Panoramics: The Wide View
@
Mpls Photo Coop
2400 N. 2nd Street
2nd Floor
Minneapolis
7-11pm / Free
Pan-o-rama! Amazing local photog Orin Rutchick exhibits over fifty 20x60" panoramic photographs spanning three galleries at the Mpls Photo Coop. This show is a can't miss for anyone with eyes.
CLICK FOR THIS ART EVENT AND MORE AT MPLSART.COM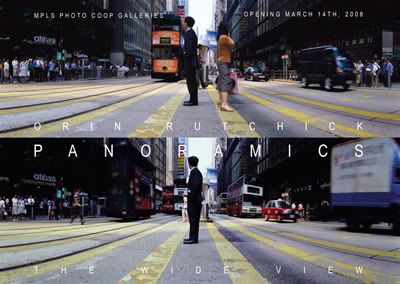 COOL LINK: NEGATIVLAND DVD BOX SET
We know you've been yearning to throw a retro-90's, First Avenue Danceteria-style party at your place, but haven't because you just couldn't imagine groovin' to vintage Daft Punk without that cool video footage that set the mood for the dance floor. Instead of tracking down an old-school VJ, you should check out Negativland's "Our Favorite Things". This new DVD of music videos and video tchotchke couples Negativland's trademark goofy, avant-garde sound collage with its video soul mate. It's a chunky mixture of ultra-glossy, yet jagged and choppy computer animation, stock footage, and political iconography with bits of classic animation sprinkled on top. Not only that, but it comes complete with 90 minutes of bonus footage and a full-length CD by the 180-Gs.
CLICK THE IMAGE FOR THE NEGATIVLAND SITE
SATURDAY MARCH 15TH
Web Design 101
@ Springboard for the Arts
308 Prince Street
Suite 207
St.Paul
1-4pm / $45 Adv - $50 Door
These days everyone needs a web site and you are no exception. Springboard for the Arts wants to teach you to become a master of the web, so whether your skills need updating, or you just want to learn more, these experts will guide you into the 21st century.
CLICK THE IMAGE FOR THE SPRINGBOARD SITE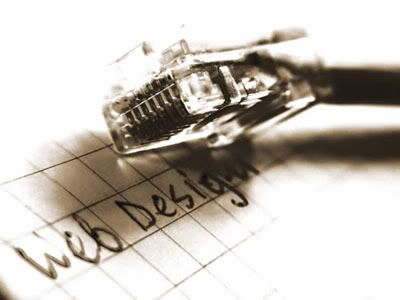 SATURDAY MARCH 15TH
Sweetness Can Sting
@
Gallery 13
302 13th Ave. NE
Northeast Mpls
7-10pm / Free
We can't help but heart Bethany Kalk's fluid, unpredictable painting style. Her images are fleshy and meaty, but somehow the encaustic element of her work makes it seem delicious yet girly at the same time.
CLICK FOR THIS ART EVENT AND MORE AT MPLSART.COM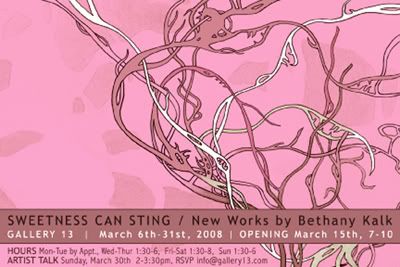 SATURDAY MARCH 15TH
Faces of a Fig Tree (Ichijiku No Kao)
@ Walker Cinema
1750 Hennepin Ave.
Minneapolis
7:30pm / $8 ($6 Members)
This artistically stunning film directed by Kaori Momoi revolves around the Kadowaki family, whose members lead normal lives until confronted by dramatic circumstances. Gorgeous and quirky, this film is sure to make a colorful impact on your Saturday evening. 2006, Japan, 35mm, in Japanese with English subtitles, 94 minutes.
CLICK THE IMAGE FOR THE WALKER SITE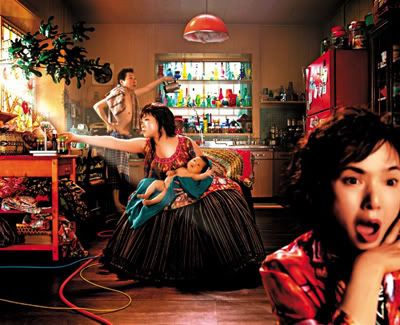 SATURDAY MARCH 15TH
Double Trouble Vs. Hot Pants DJs
@ Clubhouse Jager
923 Washington Ave.
North Loop
10pm / 21+ / Free
If this DJ battle were based on names alone, the game is tied. It's girls vs. boys tonight set to the sounds of funk, soul and bubblegum pop ala Double Trouble and Hot Pants DJs. Get your dance on, swig glorious cocktails, and be amazed by some old-school cassette tape mix-mastery at the Clubhouse.
CLICK THE IMAGE FOR THE JAGER MYSPACE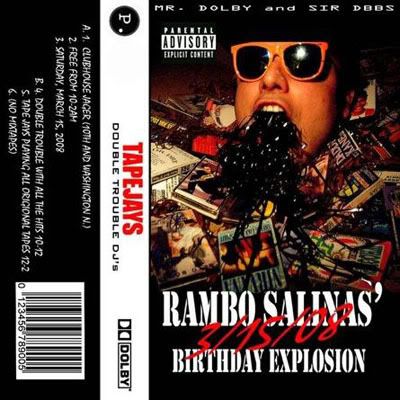 SATURDAY MARCH 15TH
Guard Art
@
Stevens Square Center for the Arts
1905 3rd Avenue S.
Minneapolis
7-11pm / Free
Guarding and viewing art day after day is bound to inspire more art, right? Steven Square Center for the Arts salutes museum guards for the third year in a row by giving them their own show. Now's your chance to see what's in the minds of those unassuming guards you usually quietly pass by.
CLICK FOR THIS ART EVENT AND MORE AT MPLSART.COM
collage by Larry Miller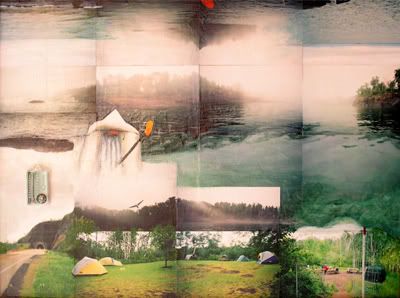 SUNDAY MUSIC PICK: LOCAL ANESTHETIC COMPILATION
For many years, record collectors far and wide have bought and sold copies of extremely rare, highly sought-after and highly priced punk singles, and those from Colorado's long-defunct "Local Anesthetic" label are no exception. This rockin' compilation includes all 7" singles released by the label which was run by Wax Trax Records co-owner Duane Davis in the early 80s and includes music by such artists as The Frantix, Nails, and even a tune by the Gluons that features vocals by Allen Ginsberg. This is American punk rock history on a disc, with an LP version releasing later this year for those who want to save a cool grand compiling these singles on vinyl!
CLICK THE IMAGE TO PURCHASE THE COMPILATION
SUNDAY MARCH 16TH
Bloody Mary-thon
@ Various Locations
Twin Cities
Tear yourself away from the pillow and spice up your Sunday with a self-motivated Bloody Mary bar crawl. Below are some of our favorite joints in town to indulge in a little "hair of the dog".
Barbette
1600 W. Lake Street
Uptown
Bright and cozy ambiance, crepes & perfect bloodys
331 Club
331 13th Ave. NE
Northeast
$4 Bloodys & awesome Hot Sauce Bar
Nick & Eddie
1612 Harmon Place
Loring Park
Delicious brunch, hip and classy ambiance, cool-than-cool staff
Spring Street Tavern
355 Monroe St. NE
Northeast
Absolut Bloodys $4, full breakfast menu, so-bad-it's-good juke box
Uptown Bar & Cafe
3018 Hennepin Ave.
Uptown
Greasy Eats, Spicy Bloodys, and Uptown hipsters galore
Axel's
850 Grand Ave.
St.Paul
Build-your-own Bloody & brunch, reasonably priced
CLICK THE IMAGE FOR HOMEMADE BLOODY MARY RECIPES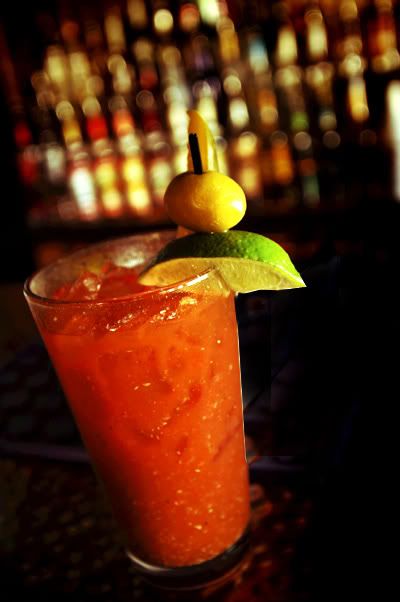 MONDAY MARCH 17TH
Hot Roxx
@ The Hexagon
2600 27th Ave.
Minneapolis
10pm / 21+ / Free
Jen and Marcus love the Irish. Both are 1/4 Irish (approximately) and, therefore, legally able to celebrate 1/4 of St. Patrick's Day (approximately). Join them as they do what they would normally do on the third Monday of the month (spinning awesome tunes and killer grooves) but this time with a Irish twist.
CLICK THE IMAGE FOR THE HOT ROXX MYSPACE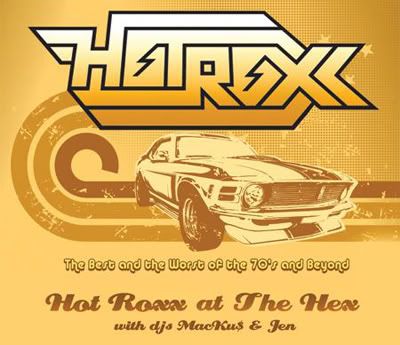 COOL OPPORTUNITIES
Diesel Wall Competition
ART DEMOCRACY! With this idea in mind, Diesel created DIESEL WALL, a competition dedicated to young artists and designers, to offer them the opportunity to showcase their works on an extraordinary scale: monumental, freestanding vertical walls in the centres of world's most important cities.
CLICK THE IMAGE FOR MORE INFORMATION