EXTRAS, EXTRAS!
This is the perfect weekend to get outdoors and get some sun on your pretty face! Whether you're painting en plein air, enjoying an ice cold beverage on the patio, or exploring destinations unknown on a little getaway, it's the perfect weekend for some fresh air adventures.
Speaking of weekend getaway, wish us luck in The 48 Hour Film Project! Make way for l'étoile productions! We are still looking for a few good extras to participate on Saturday afternoon and evening - e-mail
kate@letoilemagazine.com
to sign up!
xo-l'étoile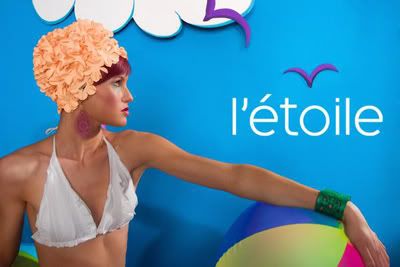 FRIDAY ART PICK: Dr.Lakra
Mexican based tattoo artist, Dr. Lakra, embellishes vintage magazine covers in ink with demons, bats, spiders, and the faces of pouting vixens. Kitschy erotica and hallucinogenic visions are fused in a collage of ideologies.
CLICK THE IMAGE FOR MORE WORK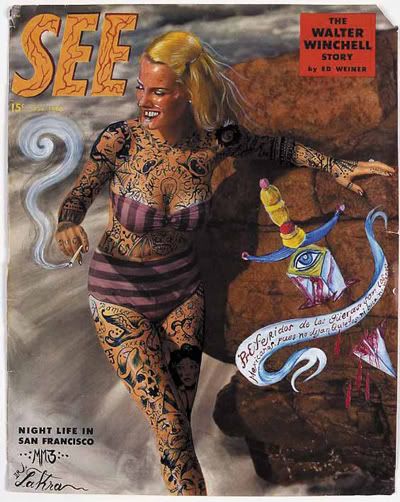 FRIDAY JUNE 8TH (through Saturday)
The Midwest Vintage Clothing, Jewelry and Textile Sale
@ River Centre
175 W Kellogg Blvd.
Saint Paul
Friday- 3pm / $25, 5pm-10pm / $6
Saturday- 10am-5pm / $4
This ginormous production is your one-stop glamour outpost: close to a bazillion Midwest vendors coming together to bring you a fantabulous selection of vintage treasures. (We're very excited for the vintage textiles!!) Get there early for dibs on the best pieces!
CLICK THE IMAGE FOR THE MIDWEST VINTAGE SITE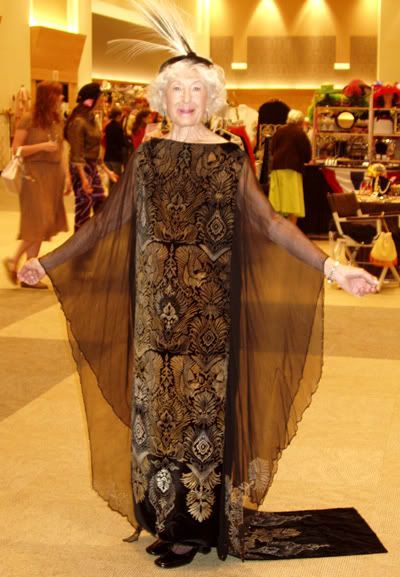 FRIDAY JUNE 8TH
Day of the Familia 1 year Anniversary
@ Familia Skateshop
647 Snelling Ave. S.
St.Paul
5-7pm / All Ages / Free
Then....
Turf Club
1601 W. University Ave
St. Paul
9pm-Bar Close / 21+ / $5
If you're gonna buy skate gear in this town, you best aquaint yourselves with our friends at Familia. They've been selling custom and limited edition creations for the feet (shoes and boards!) for one year now, and are throwing a mega-bash to celebrate! Rub elbows with skate superstars and purchase a pair of custom Familia designed sneaks, then head down the street to the Turf Club to party with Tim Rally Gold, Sugol!, DJ Ganzo Bean and of course, the Familia.
BONUS: A super secret, ultra-rad special guest will be on hand to meet and greet at the shop - so get there early! (Last year they had Tony Hawk!)
CLICK THE IMAGE FOR THE FAMILIA SITE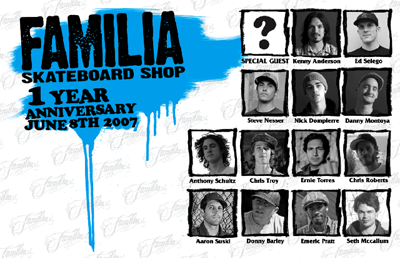 FRIDAY JUNE 8TH
Rob Skoro and Tim Seely
@ 331 Club
University & 13th
Minneapolis
9:30pm / 21+ / Free
Seattle's Tim Seely joins forces with Minneapolis' Rob Skoro for a night of electro-folk goodness. Melding acoustic instruments with digital textures with smooth, sexy voices makes us happy.
CLICK THE IMAGE FOR THE 331 SITE
FRIDAY JUNE 8TH
SAD
@ The Weisman
333 East River Road
Minneapolis
Preview Party 7pm-9pm / $12 / $8 WAM members, seniors, and students
Folks in less-northern climes don't know the special brand of madness created from short, short winter days and long, endless summer evenings. Focusing not so much on place as light and atmosphere, this show at the Weisman delves into how the seasonal changes in light affects and defines us.
CLICK THE IMAGE FOR THE WEISMAN SITE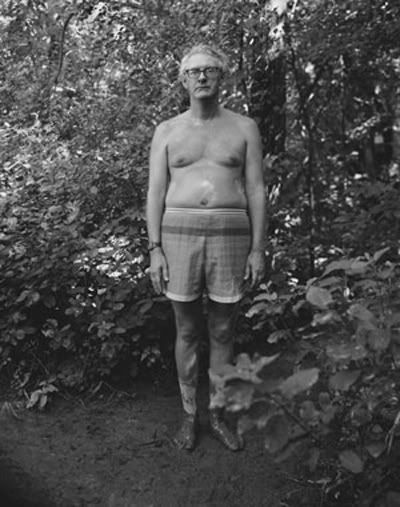 COOL LINK: Bésame Cosmetics
"Effortless Beauty & Elegant Style" are what drive Bésame cosmetics, and founders Gabriela and F. Joseph Hernandez find their inspiration in the classic looks of the 20s, 30s, 40s and 50s. Straight out of the Golden Age of Hollywood!
CLICK THE IMAGE FOR THE BESAME SITE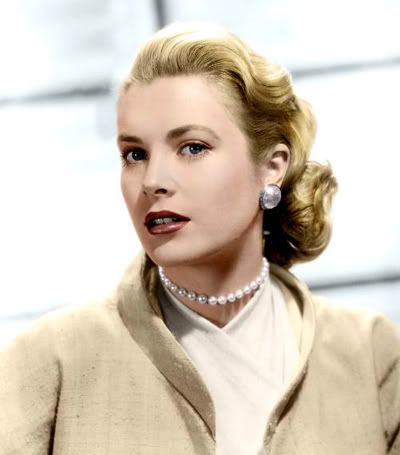 SATURDAY JUNE 9TH
Summer on the Rox
@ Bar Lucrat
1624 Harmon Place on Loring Park
Minneapolis
12pm-5pm / Free
Enjoy a sunny afternoon at Bar Lucrat, basking in the latest jewelry creations from Rox Designs. The latest line is perfect for summer: combine a necklace with a simple cami, or a semi-precious anklet with some beautiful sandals.
CLICK THE IMAGE FOR THE ROX SITE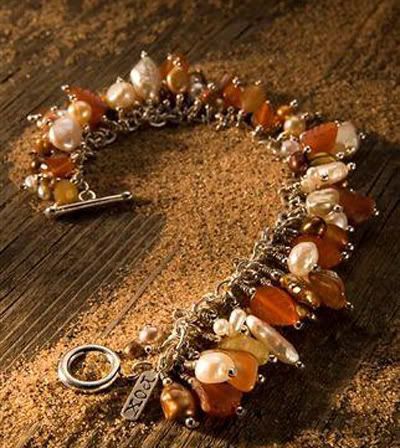 SATURDAY JUNE 9TH
Green Show
@ Rosalux Gallery
1011 Washington Avenue S
Minneapolis
7pm-11pm / $5 raffle tickets
Win some fantastic works of art by some of the Twin Cities' most innovative artists at this annual fundraiser event for the Rosalux Gallery. Raffle tickets are available all week, but we highly recommend attending Saturday night's Raffle Extravaganza in order to observe the maximum amount of excitement.
CLICK THE IMAGE FOR THE ROSALUX SITE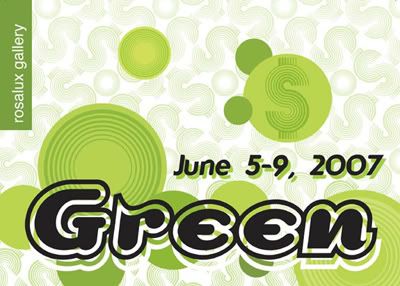 SATURDAY JUNE 9TH
Red Stag Block Party
@ 509 1st Ave NE
Minneapolis
5-10:30pm / Free
To complement the opening of their brand new, environmentally-conscious restaurant, the Red Stag Supper Club is throwing a block party bash featuring headliners Low and MC/VL. Brought to you by the same folks who own Bryant Lake Bowl and Barbette, this restaurant is already making waves for its green-certified philosophy.
Lock up with our luscious lips at the l'étoile-sponsored disco-kissing booth! We'll also have copies of our latest issue for sale!
CLICK LOW FOR THE RED STAG SITE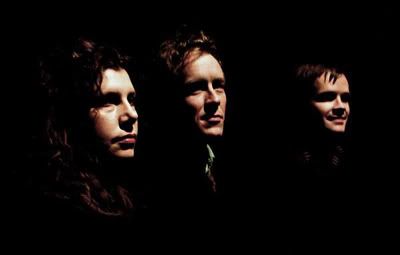 SATURDAY JUNE 9TH
Finnegan's Summer Fest
@ The Cabooze
917 Cedar Ave
1:30pm-1am / 21+ / $20 advance, $25 door
28 Bands, including Dave Pirner & the Volunteers, Mark Mallman, Viscous Viscous, and White Light Riot, are ready to rock this all-day event, the proceeds of which are going to Heading Home Hennepin, a community-wide initiative to end homelessness. Sponsored by the incredible Finnegans Beer, which donates 100% of its profits to community charities.
CLICK MALLMAN FOR THE FINNEGAN'S SITE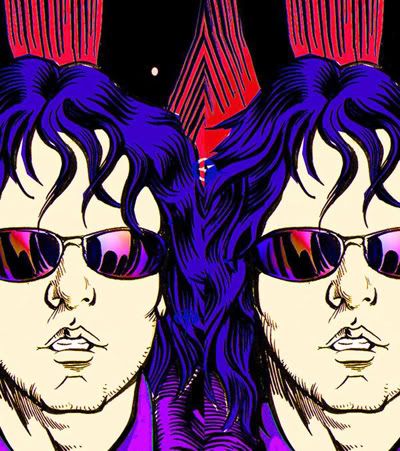 SUNDAY MUSIC PICK: Datarock
Are they nerds? Rappers? New wavers? We don't care! They rock our world. Fresh off of their gig from the Triple Rock, the entire city is talking about them, which is only further fueling our supercrush.
CLICK THE IMAGE FOR THE DATAROCK MYSPACE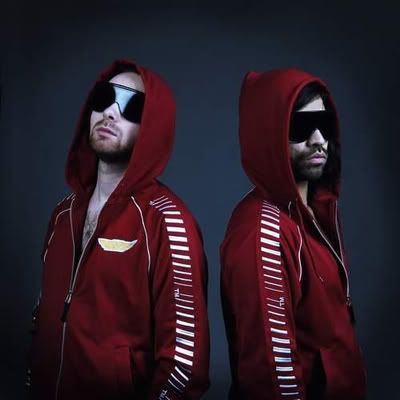 SUNDAY JUNE 10TH
Get Lost!
Ever wonder what they do for fun in Grygla, MN? Perhaps Motley, Gibbon or Bertha, MN? A small-town crawl is an unbeatable day trip or weekend getaway. Personally, we like to fly by the seats of our skirts by randomly choosing a strangely named town to see what kind of adventure unfolds!
CLICK THE IMAGE FOR A LIST OF SMALL TOWNS IN MN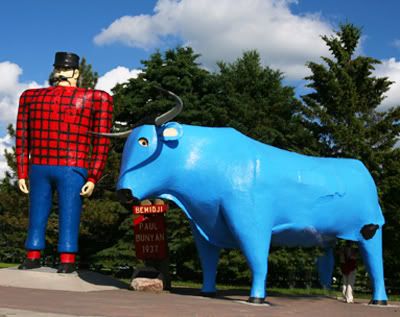 SUNDAY JUNE 10TH
This Mango is now an ipod - Closing
@ The Soap Factory
518 2nd Street SE
Minneapolis
Noon-5pm
This is your last chance to catch this amazing show before it's gone! Our fave curator, Ben Heywood, and the Soap Factory present "This Mango is Now an iPod." Surreal and irrational sculpture, found objects, bizarre transformations and fantasy landscapes will provide you with a visual feast as well as something to think about.
CLICK THE IMAGE FOR THE SOAP FACTORY SITE
art by Robin Cotton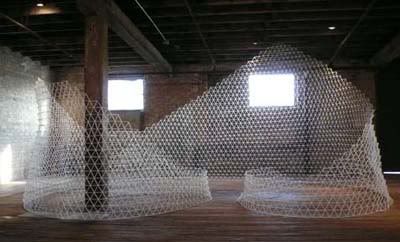 MONDAY JUNE 11TH
Hey LADIES! Join self-proclaimed men of leisure, Espada, Snakebird and Mike 2600 for an evening of hot beats, cool cocktails and even some live rappin' with a special performance by Cardboard Kitten. Ladies drink free all night, and we've got no objections to that!
CLICK THE IMAGE FOR THE DINKYTOWNER SITE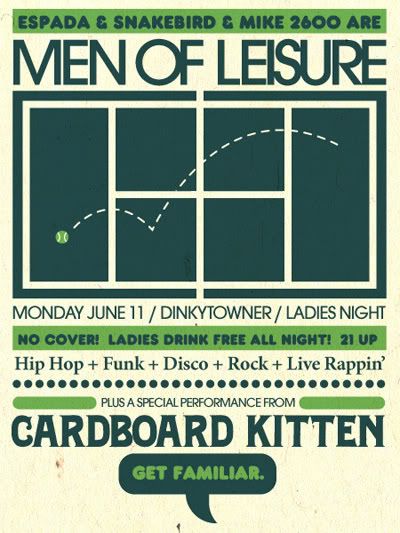 MONDAY JUNE 11TH
Goth Prom
@ The Saloon
9th & Hennepin
Minneapolis
18+ / 9pm-3am
Let your fangs down this Monday at the Saloon's 4th Annual Goth Prom! Freak-show finery is required, so wrap yourself in that embroidered drac cape you've been saving for a rainy day and vamp it up, but don't forget to add glitter!
First 200 Darksiders in the door get a fabulous prize!
CLICK THE IMAGE FOR THE GOTH PROM SITE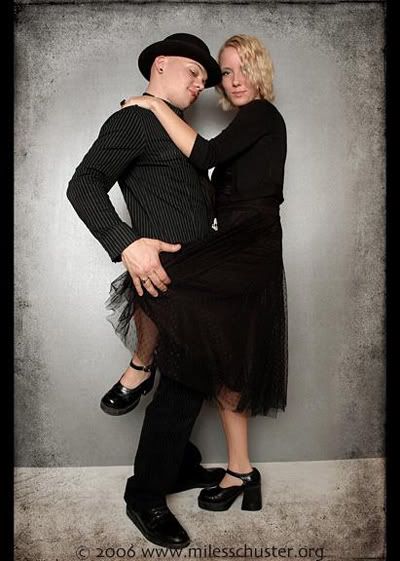 COOL OPPORTUNITIESl'étoile magazine call for artists: Cabin Fever
Deadline: July 31st
Help us turn Cabin kitsch into COOL for the next issue of l'étoile! As part of our curated art section we are accepting submissions from artists in the genres of Cabin art, Wilderness and Wildlife art. These are not your typical Wolf/Dream-Catcher montages or grazing deer paintings, we are searching for the quirky, the beautiful and the unusual! All forms of artwork will be accepted including illustration, mixed media, graphic design, painting, fashion, sculpture and more!
To be considered e-mail
low-res samples
of your submissions to Arts Editor Kate Iverson at
kate@letoilemagazine.com
P.S. - If anyone knows artist MATT LACOSSE please have him contact us about this feature!
ART BY
MEESH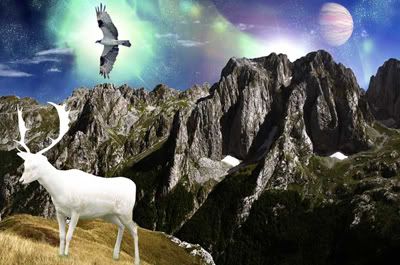 If you would like your event, link, or opportunity to be featured in l'étoile magazine's WEEKEND WHAT'S WHAT please email info and image to kate@letoilemagazine.com for consideration.