Show us a Secret!
"Whoa!" (Enter Joey Lawrence voice here) The rumors have been flying so fast this week you'll need a net. And when we say net, we do mean a dot "net", or "com" or "org" to keep track of your "buzz". We know you're busy honoring last week's self-inflicted tall tales, so we at l'etoile magazine have been appointed your public defender. All we need from you are exhibits A-Z. A is for the artwork you have stuck in your head - and z is for zenith, the peak of your success! As part of our services, we've set aside space in our upcoming issue to incontrovertably prove your innocence - so let's get you out of those ghastly shackles and into something a little more fabulous!
It's a very l'etoile call for submissions! Like we said, we've save a spot in the next issue, launching April 2007, for a few talented contributors in the fields of writing and visual arts. You need to make some calls? Call some people, well then DO it and send PDF samples of your craft by February 15. Submissions are sent to valerie@letoilemagazine.com
Look for our ad in this week's issue of Vita.mn
CLICK HERE FOR OUR BLOG
Check in with our friends at mplsart.com for event photos, show reviews and of course the coolest art calendar in the twin cities!
CLICK THE IMAGE FOR THE MPLSART SITE
THURSDAY JANUARY 25th
8 Ball: 25 Bands on the 25th
@ The Hexagon
2600 27th St.
Minneapolis
Free / 21+ / 9pm
8 Ball: 25 Bands on the 25th is Minneindie.com's version of speed dating with rock bands! With so many to choose from, you'll surely find the one to trip your trigger – be it a band or band member! Featuring Faux Jean, Mute Era, Pars for All Makes, Buildings, Umbrella Sequence, The Nina, The Pinta!, Centinal, Unjustified and many, many, many more!
CLICK THE IMAGE FOR THE MINNEINDIE SITE
THURSDAY JANUARY 25th
Minneapolis 55408
@ Intermedia Arts
2822 Lyndale Ave. S.
Minneapolis
7pm / Free (donation to the gallery encouraged)
This year's Minneapolis 55408, the 11th annual exhibition of multimedia, multi-artist works, proves that 90210 isn't the only zip code worth knowing. More than 40 artists from almost as many mediums come together for this year's eclectic exhibition.
DJ Mike Hoyt, a former 55408 curator, takes a spin as DJ and hosts the first ever 55408 Karaoke Blowout!
CLICK THE IMAGE FOR THE INTERMEDIA ARTS SITE
FRIDAY ART PICK
Interview with l'etoile magazine
I am Mint Condition
Travis Stearns aka I am Mint Condition is a graphic designer and creative writer based in Minneapolis, MN. Stearns combines unique style with well crafted and implemented concepts to create his distinctively witty and introspective pieces. A graduate of the College of Design at North Carolina State University, he is currently freelancing and working on a number of collaborative projects in the Twin Cities.
Q & A
l'etoile: What inspires you and influences your work?
TS: I write alot so I get alot of inspiration from my writing and also the writing of others. It's mostly just free associative poetry I guess. I also love Minnesota and I think there is a really interesting connection between the people, the environment, and the past in this state. Not to mention, it's a fairly mysterious place. I get a lot of influence from the designer/illustrator hybrids out there like Michael Leon and Geoff Mcfetridge, but the Graphic Designer (capital G, capital D) in me pulls me towards an influence from Europe, Dutch and Scandinavian designers in particular.
l'etoile: Where did the name "I am Mint Condition" come from?
TS: I collected baseball cards as a kid so I heard the phrase thrown around a lot. I also think it supported the direction I wanted my work to go in; fresh, fun, honest.
l'etoile: Any interesting plans for the future that we should know about?
TS: I'm working on a zine with Josh Clancy (shout out), the other half of our collective, WishWell, that should hopefully come out in the spring. And I have another personal zine I'm going to be publishing based on the language and forms of Minnesota.
CLICK THE IMAGE FOR THE I AM MINT CONDITION SITE
FRIDAY JANUARY 26th
Girl Talk
@The Varsity Theater
1308 4th St. SE
Minneapolis
8pm / 18+ / $12
Girl Talk layers together current hip hop hits, soft rock radio standards, party classics, grunge masterpieces, R&B singles, glossy club-shakers, and rock anthems into a non-stop celebration of pop and excess. Leave it to Girl Talk's magical touch to please both the dance-crazed and mash-up lovers with equal skill. Mark Hosler of Negativland has declared it "a plunderphonics party record."
Dance Band and Tarleton kick things off for this night of booty shaking goodness! Wear your dance pants!
CLICK THE IMAGE FOR THE GIRL TALK MYSPACE
FRIDAY JANUARY 26th
You Work for Them: 52 Artworks + Other Stuff
Suite H
1011 Stinson Blvd. NE
Minneapolis
5pm-2am / Free
Up and come-hithers Eric TC (erickillsforfun.com) and Maddy Nye (thisextraordinarymoment.org) Join veteran designer Mike Cina (You Work For Them) for a time-sensitive super sale you wont want to miss. 52 works of art on sale for $26. Prices do drop hourly after 8pm, but get in early while the getting is still good.
CLICK THE IMAGE FOR THE YOU WORK FOR THEM SITE
FRIDAY JANUARY 26th
Kozyndan Print Exhibition
@ Toomer Gallery (located within SOO VAC)
28th & Lyndale
Minneapolis
Kozyndan, a Los Angeles based husband and wife illustrator team, is the first exhibition in the newly launched Toomer Gallery, a collaboration between SOO Vac and ROBOTlove. Kozyndan's illustrations are lusciously dreamy and vibrantly colored works sure to make you feel "kozy" and warm.
CLICK THE IMAGE FOR THE ROBOT LOVE SITE
FRIDAY JANUARY 26th
Convergence
@ The Dinkytowner
412 14th Ave. SE
Minneapolis
9pm-2am / 21+ / $5
Jon Hester and Company return for their monthly rotation at the Dinkytowner. Convergence is not your typical club night; this well-themed, electronic music party features a cast of local top-notch mix-masters and visual artists to serve your senses a very complete thought. This month's theme is awards season appropriate Hollywood with art from Altered Esthetics Gallery.
CLICK THE IMAGE FOR THE DINKYTOWNER MYSPACE
SATURDAY JANUARY 27th
Ben Olson: Solo Exhibition
Closing Weekend
@ Rogue Buddha Gallery
357 13th Ave. NE
Minneapolis
Your chance to peer into the personal lives of Artist Ben Olson and wife Emma comes an end Saturday at the Rogue Buddha Gallery. Need more information? Mark Wojahn, a member of the Visual Arts Critics Union (VACUM) offers an insightful review of Ben Olson's show for mplsart.com.
CLICK THE IMAGE TO READ MARK WOJAHN'S REVIEW OF BEN OLSON
SATURDAY JANUARY 27th
Glamour Shots
@ First Amendment Gallery
1011 Stinson Blvd
Minneapolis
7pm-Late / Free (Donations Encouraged)
First Amendment Gallery presents "Glamour Shots", a collection of portraiture by local shutterbugs Jeff Henrikson, Letta Wren Christianson, Skye Rossi, Jennifer Lead, Jes Schrom, Daniel Ritter, Aaron Wojack, Tom Kemmer, Guy Nelson, Andrew Charon, Matthew Jenkins and more.
CLICK THE IMAGE FOR THE FIRST AMENDMENT SITE
SATURDAY JANUARY 27th
Design Redux: Eames as Paper
@ Goldstein Museum of Design
364 McNeal Hall
1985 Buford Ave.
St.Paul
Hours: Mon, Tues, Wed, Fri 10:00am-4:00pm Thurs 10:00am-8:00pm Sat & Sun 1:30-4:30pm
Based on the influential design philosophy of Charles (1907-78) and Ray (1912-88) Eames, this exhibit underscores the pair's continuing legacy with a new line of premium paper by the Minneapolis-based Design Guys. Created for Neenah Paper in partnership with the Eames Office, and guest curated by Patrick Grace, the exhibition and related programs will tell the story of Design Guys' quest to translate the Eames' perspective into new forms for modern use. Runs through March 31st.
CLICK THE IMAGE FOR THE GOLDSTEIN SITE
SATURDAY JANUARY 27th
Drinking with Ian
@ 7th Street Entry
7th & 1st Ave.
Minneapolis
8pm / 21+ / $6
Drinking with Ian is back with another charmingly raucous "episode" of special guests, entertainment and mystery drinks served by Reverend Ollie Stench himself. In this installment: Davy Rothbart of Found Magazine with musical guests Spider Fighter.
CLICK THE IMAGE FOR THE DRINKING WITH IAN SITE
SATURDAY JANUARY 27th
Icy: Clear Views 01
@ MN Center for Photography
165 13th Ave. NE
Minneapolis
7-9pm / Free (donations encouraged)
Photographers Caroline Burghardt, Kelli Connell and Jean Laughton inaugurate ICY: Clear Views, a new annual series of exhibitions showcasing several contemporary artists from the region and beyond. This first group of photographers all take a "hands-on" approach to creating their work, all consisting of constructed narratives drawn from memory or imagination.
CLICK THE IMAGE FOR THE MNCP SITE
SUNDAY MUSIC PICK
The Dardanelles
This weeks pick will make you get down (under)! The Dardanelle's hail from the lovely city of Melbourne, Australia and have a gritty, electro-punk sound that will tickle your dance bone! Not much is known about these elusive Aussie rockers, but we like what we hear - so keep these cats on your radar!
CLICK THE IMAGE FOR THE DARDANELLES MYSPACE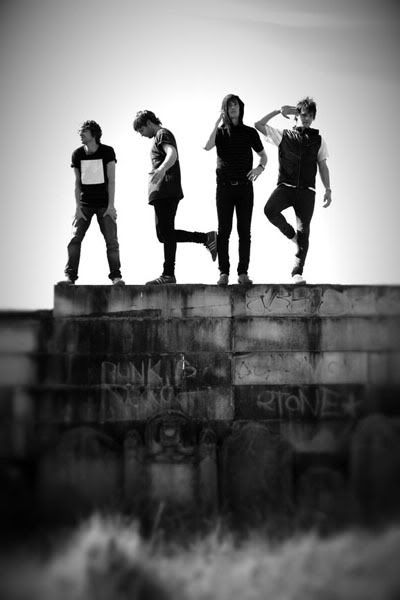 SUNDAY JANUARY 28th
Theo Wirth Park Snowboarding Lessons
@ Theo Wirth Park
1301 Theodore Wirth Pkwy
Minneapolis
Saturdays & Sundays / 10am - 12pm - 2pm - 4pm
Have you ever fantasized about swapping the Bunny Hill for the Half Pipe? Well, as the corporate shoe gods say: just do it! Theodore Wirth Park offers reasonably priced (and we MEAN cheap!) snowboarding lessons for people of all ages and levels, taught by the skilled pros of the "Theo Wirth Snowboard Platoon". Buy a lift/lesson/rental package for a mere $30 and you'll be catching big air (instead of eating powder) in no time!
CLICK THE IMAGE FOR THE THEO WIRTH PARK SITE
SUNDAY PRODUCT PICK
After this weekend you may have some newly developed snowboarding skills and we want you to look adorable while showing them off! We also care about your noggin, so it's a good thing that the folks over at Boeri have a full line of aesthetically pleasing helmets for you to choose from. Lightweight, with multiple ventilation ports, removable vent plugs and earpieces make this helmet comfortable and sensible. You can even opt to replace your earcovers with Boeri's Radioactive audio dropliner which allows you to rock out on your ipod while hitting the slopes!
CLICK THE IMAGE FOR THE BOERI SITE
COOL OPPORTUNITIES
Call for Artists: Altered Esthetics Gallery
Altered Esthetics - Art Reincarnated: The modern world is full of waste and clutter. Recycled-works artists have a knack for taking something old and unwanted and breathing a beautiful new life into it, creating masterpieces that are simultaneously fresh and seasoned. A stylishly refurbished armoire, a computer monitor turned into a mod fish tank, a canvas repainted with a new vibrant image. please join AE for their April exhibit "Art Reincarnated" as they celebrate this innovative, aesthetically intriguing and environmentally friendly genre of the arts.
Submission Deadline: February 15, 2007.
Opening Reception: Thursday April 6th, 2007.
There is no fee for submission.
All mediums are accepted.
For more information please visit AE on the web:
www.alteredesthetics.com or e-mail opencall@alteredesthetics.com
CLICK THE IMAGE FOR THE SUBMISSION FORM
COOL OPPORTUNITIES
Call for Artists
Underbelly: The Gritty City
Submission deadline JANUARY 30th (so act fast!)
The SSCA is accepting submissions for "Underbelly: The Gritty City", an exhibit that will explore the underbelly of urban life. This show opens March 2nd and runs through April 1st.
Interpretations welcome and artists needed!
CLICK THE IMAGE FOR THE SUBMISSION APPLICATION
TUESDAY JANUARY 30th
Tasty Tuesday with l'etoile magazine
@ Clubhouse Jager
923 Washington
(10th & Wash in the North Loop)
7:30pm-1am / Free / 21+
Join your friends at l'etoile magazine for a drink every Tuesday at the Clubhouse!
Clubhouse Jager is a beautifully restored, turn-of-the-century saloon with a speak-easy feel, complete with fireplace, comfy chairs, enclosed patio, attractive bartenders, live music and much more. Really.
Featuring a comely count-down of drink specials each week:
$6 Black & Blue
$5 l'etini (the official beverage of l'etoile magazine)
$4 house drinks
$3 vodka lemonades
$2 Pabst bottles
$1 bartender shots
CLICK THE IMAGE FOR THE JAGER MYSPACE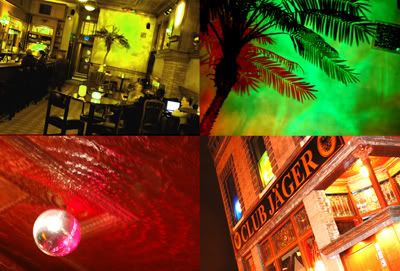 If you have an event you would like to see featured in our weekly What's What, please e-mail kate@letoilemagazine with complete event information and image for consideration. l'etoile's weekly review of the best of the best is eagerly anticipated by over 4,000 well-qualified revelers each week.