GIVIN' THANKS
It's hard to believe the happy holidays are already upon us! This year has definitely been a wonderful whirlwind of art, fashion, music and all the trimmings -- and who wouldn't be thankful for that? We hope that this weekend you'll take a minute to really appreciate how lucky we are to live in such an amazingly artistic and constantly evolving environment. With plenty of rockin' shows, colorful art exhibits and bumpin' dance parties, we're pretty sure it won't be difficult to find a reason or two to be thankful.
xo-l'étoile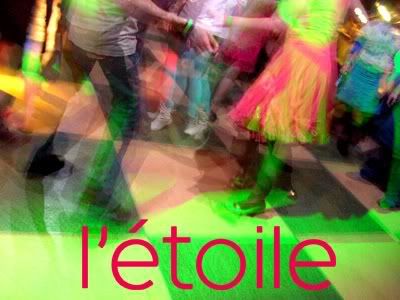 THURSDAY NOVEMBER 26TH
Magers & Quinn Thanksgiving Day Book Sale
@ Magers & Quinn
3038 Hennepin Avenue
Uptown Minneapolis
Noon-9pm
If you're not glued to the couch in a tryptophan coma today, we encourage you to pop into Magers & Quinn Booksellers for their annual Thanksgiving Day Sale! Our favorite written word slingers are offering 20% off EVERYTHING in the store, and, they're coming in to work over the holiday to do it. Now that's dedication to literature, if you ask us. Pop in on your way to dinner with the fam, before ya put the Turkey in the oven, or after you've sufficiently stuffed your face -- the stellar deals run all day. We're definitely thankful for books...especially when they're nicely discounted!
CLICK THE IMAGE FOR THE MAGERS & QUINN SITE
l'étoile staff writer Rob Callahan checks out the merch at M&Q/Photo by Digital Crush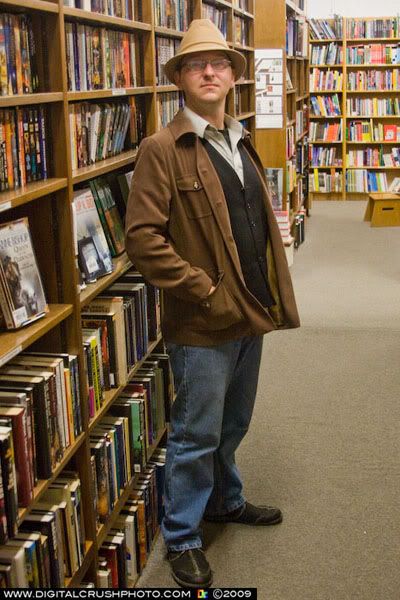 FRIDAY ART PICK: GERHARD RICHTER ATLAS COLLECTION
How often are we given the chance to flip through a famous artist's personal scrapbook? Renowned German painter Gerhard Richter is invites us to do just that. The Atlas collection features pages and pages of newspaper clippings, sketchings and photos that served as the source material and inspiration for a good portion of Richter's work. Definitely an interesting peek into the creative process of this respected artist, who has been heralded as one of the most important artists of the 20th century. Pretend you're behind the scenes in his studio, and wile away a some down-time digitally flipping through these telling archives and checking out Richter's amazing works of art.
CLICK THE IMAGE FOR THE GERHARD RICHTER SITE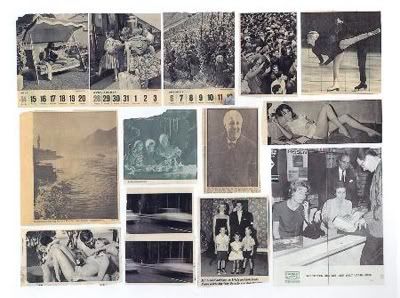 FRIDAY NOVEMBER 27TH
l'étoile's Black Friday Shopping Guide
@ Various Locations
Twin Cities
Here at l'étoile, we wholeheartedly believe in penny-pinching. But what we're not a fan of? Getting up at the crack of 4 a.m. to wait in a line in the cold, especially mere hours after gorging ourselves on turkey and libations. So we're here to encourage you to avoid the mall (and the stampedes) and instead, shop local this Black Friday. Check out our extensive Black Friday Shopping Guide put together by l'étoile's always-on-the-ball Fashion Editor, Jahna Peloquin. Chocked full of independent shops and boutiques offering sweet deals, we've got your Black Friday shopping itinerary all mapped out. Buy local, say we!
CLICK THE IMAGE FOR OUR BLACK FRIDAY GUIDE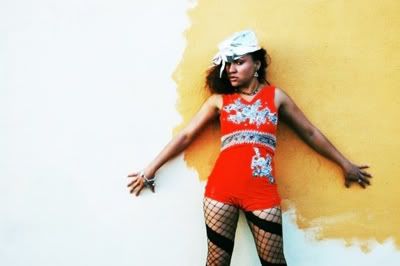 FRIDAY NOVEMBER 27TH
The Pines + Kill the Vultures
@ Turf Club
1601 University Ave
St Paul
9pm / 21+ / $6
In an unlikely but intriguing pairing, The Pines and Kill the Vultures share the Turf Club stage Friday night in what will promise to leave you simply captivated. Born from the ashes of legendary Minneapolis rap group Oddjobs, Kill the Vultures expertly command elements of the raw holler of old style delta blues, the jagged clatter of New York's brash punk-jazz scene, and the earthy outbursts of Tom Waits mixed with beats that boom like thunder and clank like metal dropped on a factory floor. On the flip side, The Pines evoke the spirit of Dylan and Greg Brown, but also bring to mind genre-bending acts such as Calexico, resulting in a startlingly mature blend of sweet Americana and timeless folk. If you as us, this will be the perfect way to shake that tryptophan haze.
CLICK THE IMAGE FOR THE TURF CLUB SITE
Photo by Staciaann Photography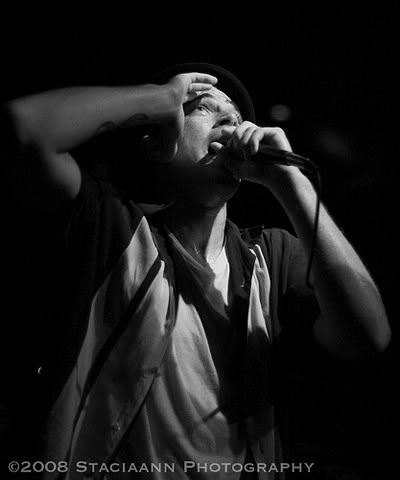 FRIDAY NOVEMBER 27TH
A Tribute to the Replacements / All Over But the Shouting Paperback Release Party
@ First Ave / 7th Street Entry
701 1st Ave N
Minneapolis
7pm / 18+ / $8
Ah, the Replacements. Rock's most famous anti-heroes, and clearly one of the best bands to ever commit words to melody. Lucky for us, Minneapolis fixture Jim Walsh, aka the Mad Ripple, has immortalized Minnesota's bastard sons in an oral history documenting a time in place when you could still tell something about a person by whether or not they liked the Replacements. In conjunction with First Ave's 25th anniversary celebration of the release of classic album 'Mats album
Let It Be
, Walsh offers up the newly released paperback edition of his epic book
The Replacements: All Over But The Shouting
. A mere eight bones gets you admission to both the Mainroom and the Entry, which will be filled with the re-interpreted sounds of a band deeply branded into the souls of so many local music fans. Join Jeremy Messersmith, Martin Devaney, Lookbook, Idle Hands, Gospel Gossip and many more Y-gen faithfuls as they pay a boozy homage to the one and only 'Mats.
CLICK THE IMAGE FOR THE FIRST AVE SITE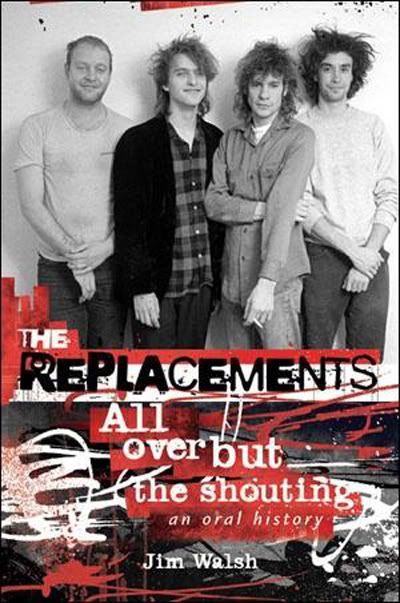 FRIDAY NOVEMBER 27TH & SATURDAY NOVEMBER 28TH
Halloween, Alaska + Haley Bonar
@ The Cedar
416 Cedar Ave. S.
Minneapolis
8 pm / $18 advance, $20 day of
The Cedar knows just how to wrap up your post-feast Thanksgiving weekend –- with 2 days of passionate indie sounds, of course! MPLS natives, Halloween, Alaska and formerly local folk-pop sweetheart, Haley Bonar, split headlining spots this weekend. Friday night the brooding electronic poppers Halloween, Alaska headline, playing tracks off their latest album,
Champagne Downtown
, with Bonar supporting. On Saturday night, the tables turn and Haley Bonar fans rejoice as the blonde guitar-toting storyteller takes the top slot. No matter who "headlines," we think a double dose of music from these two stellar acts is just what the doctor ordered.
CLICK THE IMAGE FOR THE CEDAR SITE
FRIDAY NOVEMBER 27TH
Black Friday Art Show
@ The Loft
711 Hennepin Ave.
Minneapolis
7 pm-2am / 18+ / $7 pre-sale, $10 door
Why risk having your pretty little face trampled in mall lines and stampede sales? Celebrate Black Friday in a more visually appealing way! Tonight's hyped-up party features graffiti body painting; over a dozen models and artists in a live photo shoot; a roof top mural; visual projections from Time Squid; a killer light show; an indoor skate park; and custom live screenprinted tees from the Anthem Heart boys featuring $10 official "Black Friday" shirts (bring your own shirt and get it printed on for only $5). Work off those T-Day calories dancing to music courtesy of Big Zach (featuring Alicia Steele), Parallax, and Longshot, plus late-night DJ sets and all-you-can-drink well drinks from 9 to 11 pm. If you can see past the fact that this event is being held at a downtown meat market nightclub, you'll probably have a blast. Pre-sale tickets are available at vitalculture.com.
CLICK FOR THIS ART EVENT AND MORE AT MPLSART.COM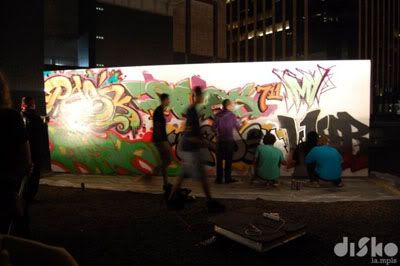 FRIDAY NOVEMBER 27TH
BOMP Vol. X: The Black Friday Edition
@ Bedlam Theatre
1501 S. 6th St.
Minneapolis
10pm / $5 / 18+
This body-rockin' post-Turkey Day edition of Bomp will, as usual, be a hot spot to mix and mingle with punx, hipsters, weirdos, thugs, dancing queens, art nerds and many more interesting characters. Bomp regularly brings together the best of the best in local DJs to throw the end-all-be-all of genre-bending sonic extravaganzas. Head to the West Bank for the most varied throwdown of 'em all and dance those mashed potatoes off your ass with the help of bangin' beats from The Moon Goons, Jimmy 2 Times, Shannon Blowtorch, WzzWnshp & DJ TRL.
Co-sponsored by l'étoile magazine, of course!
CLICK THE IMAGE FOR THE FACEBOOK PAGE
COOL LINK: L'ETOILE'S GUIDE TO HOLIDAY SHOPPING EVENTS
Not to be confused with our aforementioned "Black Friday" Guide, our big guide to Holiday shopping events is a different beast all together. Featuring craft fairs, sales, open studio events and more throughout the months of November and December, you're sure to not only find something fun to do, but you'll easily map out numerous opportunities to score handmade wares straight from local artists -- and that, friends, is something we always encourage.
CLICK THE IMAGE FOR L'ETOILE'S GUIDE TO HOLIDAY SHOPPING EVENTS
SATURDAY NOVEMBER 28TH
Shiny Robot Holiday Art Sale
@ Shiny Robot Studio
501 1st Ave. NE, 2nd floor
Minneapolis
12pm-7pm/free
While there may not be any actual shiny robots in sight, your eyes will still be dazzled by the work that is for sale, right in time for the start of holiday shopping, of course. Snatch up handmade awesomeness direct from artists such as John Alspach, Josie Lewis, John Largaespada, Nick Howard, Sean McNulty, Jen Davis, Terrance Payne and
many, many more.
Not only that, but you can poke around the space where some of these prolific painters work, which is always a treat!
Bonus:
Pop into adorable gift shop, I Like You, located on the lower level to snap up even more cute locally-made merch!
CLICK FOR THIS ART EVENT AND MORE AT MPLSART.COM
Art by Terrance Payne
SATURDAY NOVEMBER 28TH
King Mini's Canyon Land
@
Pink Hobo
517 E. Hennepin Ave.
Minneapolis
7 pm/ free
Local ink and word slinger, King Mini knows how to perfect a glistening tale, complete with picturesque detail. His latest apocalyptic illustration, Canyon Land opens tonight at the Pink Hobo and will feature plenty of ominous graphics and stenciled drawings for your viewing pleasure. As the founder of King Mini International, the artist has published memorable illustrative pamphlets – including
Robot Investigator
and
Things We Carry
– out of his North Minneapolis publishing house. With plenty of magazine and book credits under his belt, this work of this hot commodity illustrator is just the thing to liven up your Saturday night arts itinerary -- not to mention, any opening at Pink Hobo is always a blast. Be among the first peeps to peep this exhibit while the ink's still fresh!
CLICK FOR THIS ART EVENT AND MORE AT MPLSART.COM
SATURDAY NOVEMBER 28TH
Bitch n' Brown CD release
@ Hexagon Bar
2600 27th Ave S
Minneapolis
9pm / 21+ / Free
Bitch n' Brown
are one of those bands that have been around for a few years but whenever you see them you wonder, where have you been all my life? Country music with a twist, their new release will have you stampeding for a copy. (Sorry, couldn't help it.) Their friends A Night in the Box, Fuck Knights, and Cadillac Colstad and the Flats help them celebrate.
SATURDAY NOVEMBER 28TH
Gospel Gossip EP Release
@ Sauce
3001 Lyndale Ave S
Minneapolis
9pm / 21+ / $5
Four new songs a la Gospel Gossip is definitely reason enough to have a release party. Pay whatever you feel like paying for their limited edition EP Drift at the show tonight. Brilliant! If you've worn out your copies of their other albums, tonight's a chance to fill up on your daily requirement of local indie rock. Gospel Gossip, we want you around all the time. With Red Pens and Zoo Animal.
CLICK THE IMAGE FOR THE GOSPEL GOSSIP MYSPACE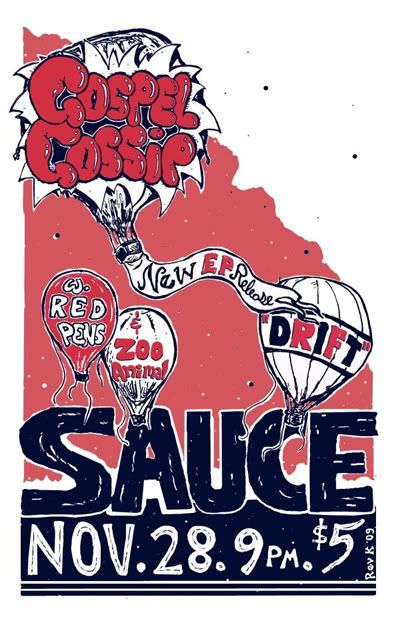 SATURDAY NOVEMBER 28TH
DanceGiving
@ Kitty Cat Klub
315 14th Ave SE
Minneapolis
10pm/$5/21+
Thanksgiving weekend is the perfect time for The Embassy's monthly International Night. Think about it: European settlers mixed with Native Americans tossed with a slick dance floor equals a cornucopia of beats. DJ Bach will help you work off at least one slice of pie, and Tai scoops up a serving of electro-pop later on.
CLICK THE IMAGE FOR THE FACEBOOK EVENT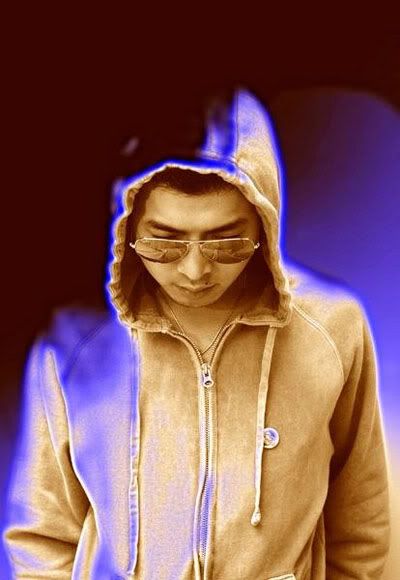 SATURDAY NOVEMBER 28TH
Black: DVS1 Birthday Bash
@ First Ave VIP Room
701 1st. Ave. N.
Minneapolis
10 pm/ 18+/ $5
Attention techno heads: the weekly dance night collaboration from Particle People, Loud & Clear and Hot Dish is über special tonight as the local DJ virtuoso, DVS1 celebrates his b-day with a signature set of crafty techno. The vinyl master's latest stripped down 12'' was recently scooped up by German label, Klockworks, and features tight beats and doses of atmospheric sound – a sound guaranteed to be blasted from the speakers and onto the VIP floor tonight. So, come down, dance to hot house, drum & bass and techno sounds of the underground and pay your birthday respects to the local techno pioneer.
BONUS:
Check out Jack The Box's recent podcast interview with the Devious One himself
HERE
.
CLICK THE IMAGE FOR THE FACEBOOK EVENT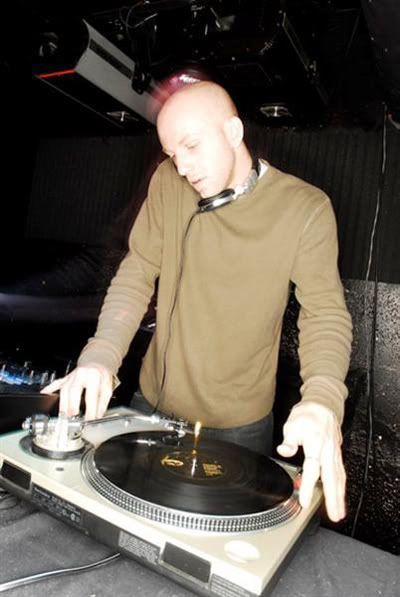 SATURDAY NOVEMBER 28TH
Attitude City
@ Clubhouse Jager
913 Washington Ave
Minneapolis
10pm / 21+ / Free
The Attitude City boys are back at Jager once again for their monthly mix of badditude, blowing up the dance floor with a carefully curated cache of beats and creating the perfect setting to get buck wild. Sweat and shimmy to the glorious disco sounds of this longtime favorite DJ duo while sippin' cocktails and makin' eyes at the beautiful people. Most def one of our favorite parties of the month!
CLICK THE IMAGE FOR THE ATTITUDE CITY SITE
SATURDAY NOVEMBER 28TH

45th Parallel Prohibition Party
@ "secret location"
Email
45thparallelproductions@gmail.com
for info
9pm-6am / $10 donation
Don your flirtiest 1920s attire and Charleston on down to this secret location party, lavish with fiery rebellion and moonshined freedom. A benefit for the 45th Parallel SXSW Showcase which includes musicians from cities along the 45th latitude line – Portland, MPLS, Montreal and NYC – this evening's decadent Prohibition Party celebrates drinking, jazz dancing and radical coup d'état flare in a classic speakeasy style. A donation of ten bucks gets you full access to the open bar with delicious cocktails, including infused vodka creations, mulled wine and cold beer. The location is hush-hush for the moment, but we can divulge that it'll be held in an amazing 1800's mansion with a veranda, gorgeous stained glass features, sleek hardwood floors, red velvet furnishings, and ornamental candelabras. Flapper dresses and fringe totally encouraged! Email
45thparallelproductions@gmail.com
to RSVP and get the addy.
Bonus:
This event is the unofficial, official after-party for Attitude City's Jager Monthly (see details in the listing above). So, hop over to the secret location after bar close for more party action.
CLICK THE IMAGE FOR MORE INFO ON SXSW
SUNDAY MUSIC PICK: TOTAL BABE
The lazy, French pop sound produced by these young local darlings is not quite the melodies one would expect from teenage hipsters. In fact, nothing to do with this local indie-pop quartet is obvious; from the warm, dreamy vocals of lead singer, Clara Salyer, all the way down to the catchy organ/violin riffs on their effervescent tracks. Studying jazz bass and pop music for the majority of her teenage years, Total Babe's songwriter/guitarist/vocalist, Salyer (a mere 17 years old) knows more about music than many folks twice her age. She even owns her own record label(!) called Personal Best – in cahoots with Afternoon Records – where she scouts for other talented youngsters with fabulous musical creds. Total Babe's recently released EP,
Heatwave
has been popping up on indie music blogs left and right, and its energetic jangle, "Bearbones," has been in heavy rotation on The Current's daily playlist. You know, it's the one that sounds like Air and Brigitte Bardot had a musical threesome with Sunny Day Real Estate? Forget teen angst; tweeny clap-happy pop is much more danceable.
CLICK THE IMAGE FOR THE TOTAL BABE MYSPACE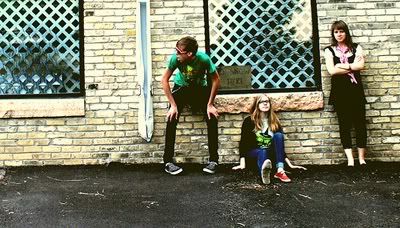 SUNDAY NOVEMBER 29TH
Bedlam Craft Fair
@ Bedlam Theatre
1501 S. 6th St.
Minneapolis
6pm-late / Free
Since everything the Bedlam does is off-kilter and delightfully eclectic, a craft fair hosted here promises the same. Stock up on jewelry, zines, paintings, cards, silkscreens and wallets created by fabulously eccentric local artists. When you've shopped until you feel like dropping, let The Knotwells, Myrrh and Jeff Mil get you back on your feet and on the dance floor, starting at 9pm.
CLICK THE IMAGE FOR THE BEDLAM SITE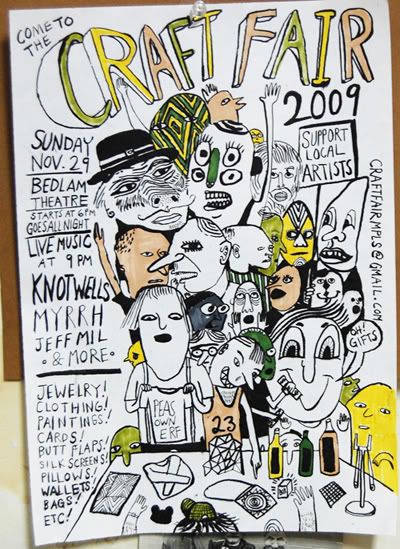 TUESDAY DECEMBER 1ST
JagerCon: Sci-Fi Tuesdays
@ Clubhouse Jager
923 Washington Avenue N.
Minneapolis
Every Tuesday
10 p.m. / 21+ / Free
Join hosts Kate Iverson (l'étoile magazine, Secrets of the City) and Beth Hammarlund (l'étoile magazine, A Tiny Machine) every Tuesday Night for JagerCon! JagerCon is a weekly sci-fi party featuring screenings of classic nerdy movies and television shows -- topped off with 2-4-1 cocktails all night served by Star Captain Paul!
Mingle with like-minded sci-fi geeks, discuss D&D strategies, and use that Captain Picard impression you've been perfecting to pick up chicks at the bar. Snort-laugh the night away while bragging about your MMORPG addiction and enjoy a cozy, nerd-friendly environment.
Upcoming Events:
DEC 1: Dr. Horrible's Sing-a-long Blog
DEC 8: The Fly
DEC 15: JageCon Anniversary Party / 12 Monkeys
DEC 22: Slither
DEC 29: Back to the Future
JAN 5: Spaceballs
JAN 12: Star Wars: The Clone Wars
JAN 19: The Forbidden Zone
JAN 26: Earth Girls Are Easy
FEB 1: Return to Oz
FEB 9: Dune
FEB 16: Dreamcatcher
FEB 23: Nightwatch
MAR 2: The Hunger
This week's flick is Dr. Horrible's Sing-a-long Blog
GUEST BLOGGER: A TINY MACHINE
Beth Hammarlund is obsessed with Korea, and we tend to agree.
korea, je t'aime
I love Korea. Like, love love. Although I've never actually been there, I feel like I go there all the time in movies and magazines. I adore K-Horror, I obsess over Korean fashion, and I've never met a plate of bulgogi that I didn't like. I know I shouldn't judge an entire people based on food, fashion and film, but let's be completely honest: If you're Korean, I probably love you. So it's no surprise that I'm a big fan of
Vogue Girl Korea
. I wish some of the magazine's joie de vivre would influence more teen media in the states.
CLICK THE IMAGE FOR MORE PICTURES
L'ETOILE NEWSWIRE
HOT TICKET ALERT: WAMplified! featuring Mates of State
Music is at the center of
WAMplified!
, a new late-night series at WAM. Offered three times a year, WAMplified! presents a live performance by a band or musician with a
thematic connection to the major exhibition in the galleries.
In conjunction with the WAM exhibition
To Have It About You: The Dorothy and Herbert Vogel Collection
, Mates of State--featuring husband-and-wife team Jason Hammel and Kori Gardner--headline the inaugural installment on December 12, 2009 (doors at 9 p.m.). The event also includes food, drink, a video game lounge, and a midnight tour of the exhibition led by curator Diane Mullin and artist Lisa Bradley.
Purchase tickets at
http://northrop.umn.edu
or call 612-624-2345.
Editor in Chief: Kate Iverson
Contributing Writers: Lacey Prpic Hedtke, Robyn Lewis, Juleana Enright, Kate Iverson, Beth Hammarlund, Jahna Peloquin, Rob Callahan