SPRING IN OUR STEP
We've almost forgotten what the color "green" looks like, but thanks to Mother Nature that will soon be remedied. Along with the breezy, non-offensive weather comes a major upsurge in amazing events and we couldn't be more excited! Next week is
MNFashion Week
(check back for our special events guide coming out this Sunday) but this weekend is certainly an apt precursor with tons of stylin' events to get you warmed up. Check out prolific designer Kimberly Jurek's solo show at the W Hotel or test drive your fancy fashions at the new Pink Hobo Gallery in Northeast. With so much going on, we're not sure where to start, or what to wear, for that matter!
xo-l'étoile
Photo by Eric Eul for l'étoile agency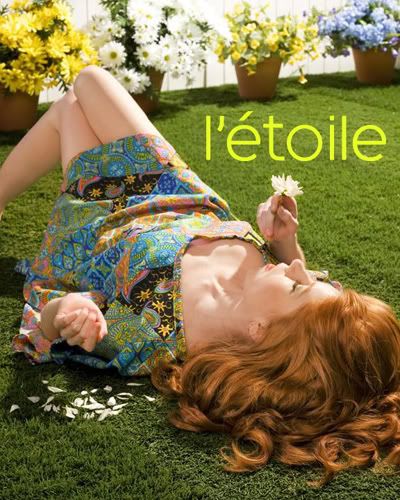 THURSDAY APRIL 16TH
MSP International Film Fest Opening Night: 500 Days of Summer
@ Kerasotes Block E
600 Hennepin Ave
Minneapolis
7pm / $10 General Admission, $8 Students & Seniors
The 27th Annual Minneapolis-St. Paul International Film Festival kicks off tonight with a film from a director whose work you've most likely seen, whether aware of it or not. Marc Webb, director of
500 Days of Summer
, is best known for his shorts and music videos, shooting countless pop charts artists from Regina Spektor to The Pussycat Dolls. His full-length, "500 Days of Summer," stars the ever-popular She & Him member, Zooey Deschanel, and child actor (3rd Rock From the Sun, anyone?) turned indie celeb, Joseph Gordon-Levitt. Told in non-linear shots, the story follows the summer office romance between a hopeless romantic and an alluring contrarian whose theories on love ultimately lead to the demise of their relationship. The film's "bring-down-the-house" musical finale sets the tone for a series of romantic comedies screened at this year's 14 day-long fest. After the film, stop in to Bellanotte for an Opening Night Gala celebration featuring a free dinner buffet, cocktails and a dance performance from local troupe, Kajal Belly Dance Company. Tickets are $20 for gala or $30 for film and gala party. Visit the MSPIFF website for a full list of films and schedules, special event details, and to purchase festival passes and packages.
CLICK THE IMAGE FOR THE MSPIFF SITE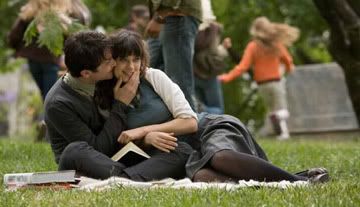 THURSDAY APRIL 16TH
More Cowbell 5 Year Anniversary
@ The Turf Club
1601 University Ave W
St Paul
9pm / 21+ / $6
Our friends at MoreCowbell.net have been thoroughly and reliably covering the local and national music scene and cheerleading their favorite bands for 5 years now, and that's a long time in blog-years! To celebrate, they've assembled some of the finest bands in town to rock the Turf, reflecting the site's wide reaching tastes - a perfect combination of familiar faves and lesser known bands, of which we are happy to be introduced. Joining headliners Romantica are country-rock 'Mats soundalikes The Evening Rig and newcomers The Absent Arch.
CLICK THE IMAGE FOR THE MORE COWBELL SITE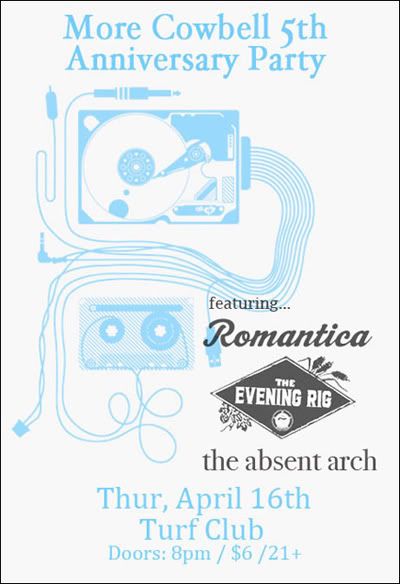 THURSDAY APRIL 16TH
Slap!
@ The Kitty Cat Klub
14th & 4th
Dinkytown
10pm / 21+ / Free
Everyone's fave red devils, the sisters Tendercakes, and their beat slangin' best bud Millions Billions return to the Kitty Cat for yet another installment of SLAP! Never ones to give reason for randomly smacking people, T-Cakes and Millz Billz pull out all the jams for this Thursday night dance throw-down -- which may just leave your cheeks stinging and your ears ringing. The much buzzed-about DJ Gigamesh joins the gang this evening to ensure enough sonic abuse is doled out to the masses.
Sponsored by l'étoile magazine
CLICK THE IMAGE FOR THE FACEBOOK EVENT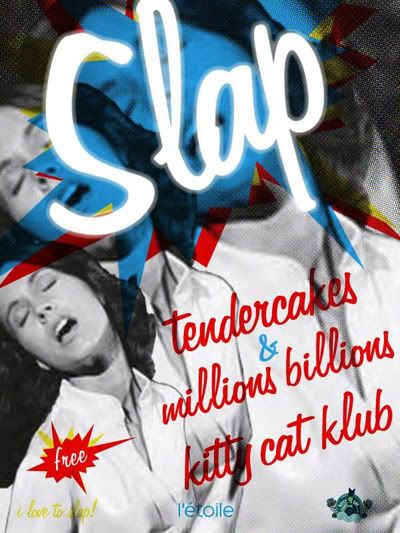 VOLTAGE DESIGNER PICK: CALPURNIA PEACH
A favorite of last year's Voltage show, the designers of
Calpurnia Peach
have returned with a design concept dedicated to wide-eyed, impish adventure and fairy tale imagery that even their name (based upon the escapades of an imaginary mischievous little girl) will attest to. And we've gotta hand it to the inventive ladies of Calpurnia Peach (aka Ashley Wokasch and Luci Kandler), their timing on juxtaposing pop culture and design couldn't have been more astute. The scary, yet wonderous world of children's book,
Where the Wild Things Are
-- gaining popularity as it's motion picture release date draws near -- is the muse for the line chocked-full of the "untamed" prints and daring silhouettes. As young and fresh as the designers themselves, Calpurnia Peach's garments are a testament to the art of screen printing, with bold colors and idiosyncratic, yet whimsical flair. We anxiously await the prints of scales, fur and googly eyes Calpurnia Peach boasts for this year's runway extravaganza.
CLICK THE IMAGE FOR THE VOLTAGE SITE
Photo by Nic Marshall for Voltage 2009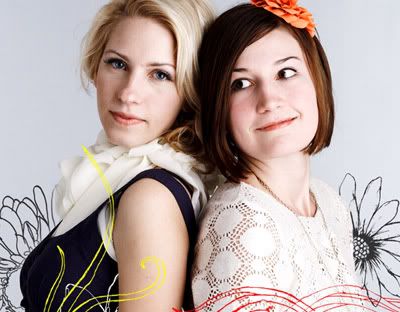 FRIDAY APRIL 17TH
Celebrate AE!
@
Altered Esthetics
1224 Quincy St NE
Minneapolis
5pm / Free / Donations Encouraged
Be it a restaurant, bar, or — even harder — a non-profit art space, sticking around for five years is nothing to sneeze at. Tonight's anniversary/fundraiser promises a wood-themed art exhibition, silent auction and wood-themed games (our favorite?) Not to mention a raffle and live music. Do your part, no matter your budget, by snapping up a fistful of raffle tickets or even purchasing a piece of art. Supporting the arts makes us feel all warm and fuzzy!
CLICK FOR THIS ART EVENT AND MORE AT MPLSART.COM
Art by Don VanAuken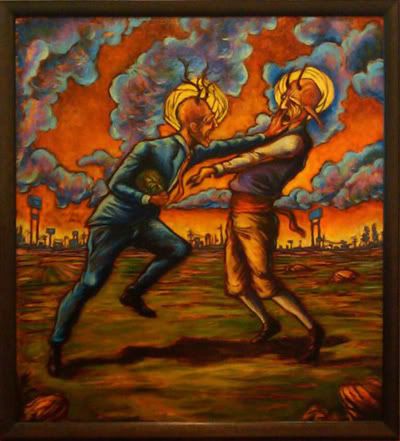 FRIDAY APRIL 17TH
Gallery Grooves Meets Go Live II
@ 526 Salon Spa Gallery
526 Selby Avenue
St. Paul
6pm-10pm / Free
Our pals at Secrets of the City know how to do it up, and fortunately, so do our pals at 526 Salon Spa Gallery. These two forces combined will surely create one of the coolest art events of the weekend when SOTC's monthly Gallery Grooves art party makes nice with 526's new "Go Live" Series. See performance art, music by Aaron Keith Stewart, fashion and of course ART by Nick Minenko and Martha Iserman. Sample treats from the new St. Paul deli, Cheeky Monkey, and sip wines courtesy of the always delightful Solo Vino Wine Shop.
CLICK THE IMAGE FOR MORE INFO
FRIDAY APRIL 17TH
Exclusively Spring by Kjurek Couture
@ The W Hotel
821 Marquette Ave South
Minneapolis
8pm / $10-$15
Shake the end of winter blahs with a little fashion-fun at "Exclusively Spring" at the W Hotel, an early event of MNFashion Week. This fashion extravaganza promises to delight with its bevy of stylish designs a la the talented Kimberly Jurek, who will be showcasing her brand new Spring line. Her garments are consistently wearable, fresh and fun, and will be paired with accessories by Adrienne. With music by l'étoile faves Attitude City, this event is bound to be the perfect kickoff for Fashion Week. Tickets will most likely sell out, so get to Cliché, Drama, Gallery 360 or Karma (in person or by phone) ASAP to score yours!
CLICK THE IMAGE FOR THE KJUREK COUTURE SITE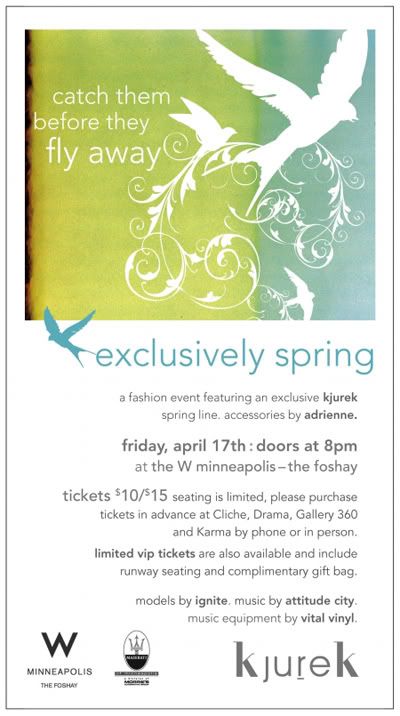 FRIDAY APRIL 17TH
Deep North
@
Burnet Gallery at Chambers Hotel
901 Hennepin Ave
Minneapolis
6pm-9pm/free
How do our machines affect us? Local artist Chris Larson creates sculptures and images asking what our tools do for human nature, and what the side effects are. Using a shotgun to blast his pieces repeatedly, the final product is what's left behind. Add in an iced-over shotgun shack to create the atmosphere and you've got a chilly exhibit which lives up to its name. Through June 13th.
CLICK FOR THIS ART EVENT AND MORE AT MPLSART.COM

FRIDAY APRIL 17TH
Exquisite Installation
@ Vesper College
201 6th street SE
Minneapolis
6pm-9pm / Free
You know what an exquisite corpse is -- someone draws a head, folds the paper over so the next artist can't see, and everyone takes turns adding their piece without knowing their full impact until the end, when all is revealed. Over the past few weeks, this exact thing has been happening at Vesper College -- in installation form. Tonight everyone, including the eleven participating artists (including l'etoile's own Lacey Prpić Hedtke), will see the piece in its entirety. Ambitious!
CLICK THE IMAGE FOR THE VESPER COLLEGE SITE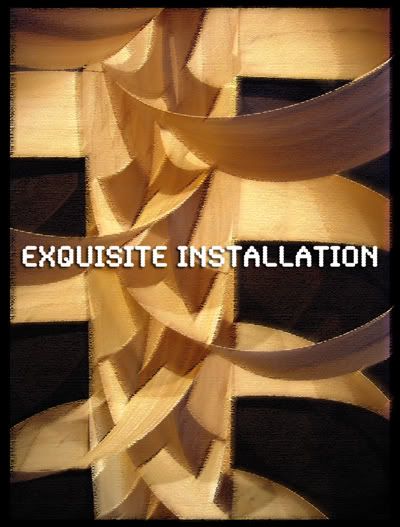 FRIDAY APRIL 17TH
Eduardo Kac: Natural History of the Enigma
@
Weisman Art Museum
333 E. River Road
Minneapolis
6-7:30pm / Free
A genetically-modified petunia might conjure up thoughts of a 50's B-horror flick, but not to worry, the centerpiece of WAM's newest exhibit doesn't have killer teeth and isn't coming after your children – at least we hope not. The "Eduardo Kac: Natural History of the Enigma" exhibition is the product of a 3- year-long collaboration between ground-breaking artist Eduardo Kac and U of M scientist Neil Olszewski, whose work fusing proteins from both a plant and Kac himself created new life in the form of a transgenic plant. Kac explains it by saying, "The result of this molecular manipulation is a bloom that creates the living image of human blood rushing through the veins of a flower." Is anyone else seeing the "Little Shop of Horrors" connection? Meet the artist at tonight's opening reception and check out the innovative - and yes, a tad scary- piece you have to see to believe.
CLICK FOR THIS ART EVENT AND MORE AT MPLSART.COM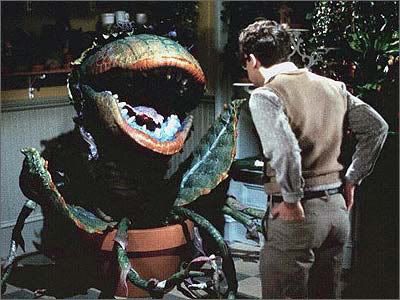 FRIDAY APRIL 17TH
Black Blondie CD Release Party
@ Triple Rock
629 Cedar Ave. S.
Minneapolis
9pm / 21+/ $8
Local hip-hop quad, Black Blondie, packs a bigger punch than most punk divas, a soulful sound their bluesy predecessors would be proud of, and a lyrical confessional style that could fit behind a pulpit. The versatile band - who
URB Magazine
says "sounds like: Esthero and Amy Winehouse living inside Betty Boop's head" - have shared a stage with Jill Scott, The Roots and Winehouse herself. Tonight, the sassy locals take the stage at the Triple Rock in promotion of their album,
Do You remember Who You Wanted to Be?
. With guests Chastity Brown, M.anifest and DJ Turtleneck.
CLICK THE IMAGE FOR THE BLACK BLONDIE MYSPACE
Photo by B Fresh
FRIDAY APRIL 17TH
Gay Witch Abortion & MC/VL
@ The Hex
2600 27th Ave S
Minneapolis
10pm / 21+ / Free
We'll be honest, sometimes it's easy to judge a book by its cover. Between their nauseating MySpace background and their freakish band name one might expect Gay Witch Abortion to be Minneapolis' answer to AIDS Wolf. Instead, GWA offers up a seamless blend of heavy stoner rock, a bit of punk blues and a dash of surf rock. MC/VL, on the other hand will deliver their usual rousing, manic set of rap tunes set against playful beats and looped found sounds. Seems an unlikely pairing, but might just be what you might need after a day of shiny, stylish event hopping. With Unicorn Basement and Baby Guts.
CLICK THE IMAGE FOR THE GAY WITCH ABORTION MYSPACE
Photo of GWA by Sarah Jordet
FRIDAY APRIL 17TH
Honeymoon
@ First Ave VIP Room
701 1st Ave N
Minneapolis
10pm / 18+ / $3-6
Head to the VIP Room tonight and impress DJ Willy Joy, Shannon Blowtorch, and the Moongoons with your stellar dance moves at this month's Honeymoon. The theme? Super Heroes. So get creative with that spandex! Show these DJs that you haven't forgotten how to shake it while hibernating over the winter. Dance, dance, dance your pants off!
CLICK THE IMAGE FOR THE HONEYMOON SITE
COOL LINK: L'ETOILE ARCHIVES
It's not easy being irresistible. We know you can't get enough of us, which is why we've made the past two print issues of l'étoile available online! If you've paged through a million times, and can't rationalize taking your copy with you everywhere, you can still show your friends the magazine you love. Delve into our archives!
CLICK THE IMAGE FOR OUR HOME PAGE TO ACCESS THE ISSUES

SATURDAY APRIL 18TH (THROUGH SUNDAY)
Buy/Collect Panel Discussions
@ Bookmen Stacks
345 Sixth Avenue North
Minneapolis
(enter through side courtyard)
2pm / Free
If you didn't make it to the packed-house opening of
Buy/Collect
at the Bookmen Stacks last weekend, this afternoon is your chance to see the exhibit in a different light. Today at 2pm, listen in on a panel discussion focused on "The Relevance of Arts Patronage" with panelists Emma Berg of mplsart.com; Amy Rice, visual artist; Frank Gaard, visual artist; Chris Atkins of the Minneapolis Institute of Art; and Sheila Smith of the MN Citizens for the Arts. Sunday at 2pm return for "The Growth and the Decline of the Contemporary Art Market in Minnesota" -- a must-hear discussion for working artists.
CLICK THE IMAGE FOR THE BUY/COLLECT SITE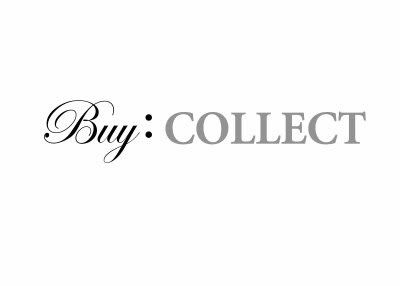 SATURDAY APRIL 18TH
RGB Color Theory
@ Familia Skate Shop
2833 Hennepin Ave
Uptown Mpls
8-10pm / Free
l'étoile has known Nate Reiman longer than ya'll have known l'étoile -- and we happen to think Nate Reiman is tops! Not only is his photography stellar, but certain l'étoile-ites credit him as the inspiring force behind their pursuit of art photography. Head to Familia Skate Shop's new Uptown location this evening for the opening reception of
RGB Color Theory
, a collection of skate shots and portraits of some of the Twin Cities most kick-ass thrashers, a la Reiman. We can guarantee a spirited crowd and good art -- can you guarantee your attendance? We think you can.
CLICK THE IMAGE FOR THE FAMILIA BLOG
SATURDAY APRIL 18TH
Rumours Spring Fashion Show & Dance Party
@ Rumours & Innuendo
213 4th St. E
St. Paul
7pm / $7 / 21+
This isn't going to take much convincing on our part, so we'll throw out the vital information: 80's styles, lingerie and couture, designs by Oskar Ly, Coco & Breezy (yes, THAT Coco & Breezy -- they are designing now!), Mitsou Ly and Brittany Hughes. Hosted by drag queen superstar Camille Collins at St. Paul's newest gay bar. Don't be shy about your own style either -- glitter and heels are encouraged!
CLICK THE IMAGE FOR THE FACEBOOK EVENT
Photo of Coco & Breezy by Kelly Lyall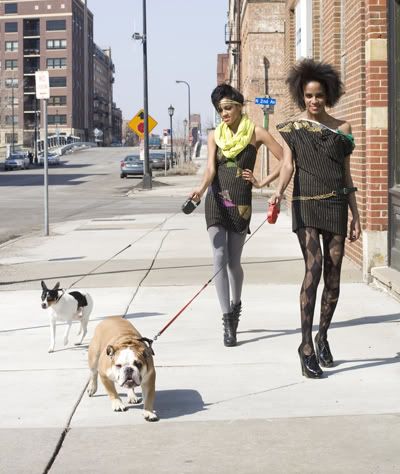 SATURDAY APRIL 18TH
ARP! Release Party
@
Art of This Gallery
3506 Nicollet Ave
Minneapolis
7pm-11pm / $5 suggested donation
Yes! The time we all wait for, when the new ARP! hits the racks. Each one's better than the next. This issue's theme is Cut and Paste, so look forward to articles on cultural appropriation, forgery and the future of the book. Pick up your copy at the release party, featuring tunes by Jon Nelson of
Some Assembly Required
and Slapping Purses, plus a film screening. Munch on Chow Girls food and sip Zipps beer, and admire the current exhibit,
Rumble on the Southside
.
CLICK FOR THIS ART EVENT AND MORE AT MPLSART.COM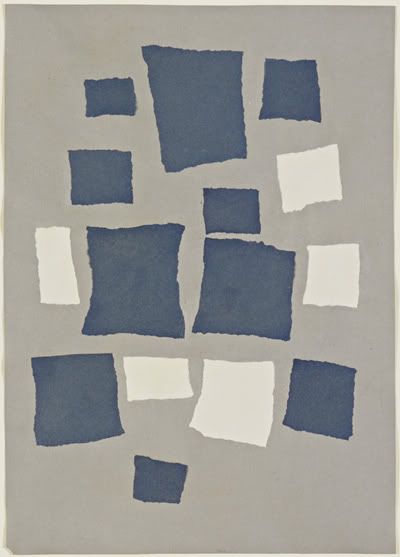 SATURDAY APRIL 18TH
Paper Toy & Pop Out Show
@
Pink Hobo
507 E. Hennepin Ave.
Minneapolis
7pm-Midnight/ Free
Self-proclaimed geek art gallery, Pink Hobo, hosts an exhibit for design junkies, origami aficionados and paper art enthusiasts alike, proving once and for all that pop-outs aren't just for the kiddies. Tonight's group exhibit features a talented array of local and visiting paper design masters including Megan Brain, an artist for Cartoon Network; Milwaukee faves The Little Friends of Printmaking; and local talent, Mike Davis of Burlesque Design -- just to name a mere few. Don't miss this colorful, nostalgia-ridden show, but stock up on band-aids -- paper-cuts are an expression of this arts' affection!
CLICK FOR THIS ART EVENT AND MORE AT MPLSART.COM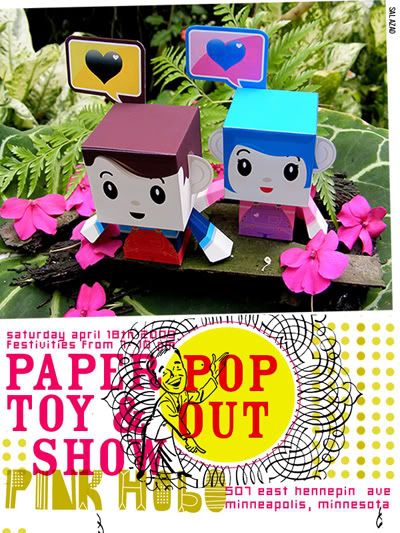 SATURDAY APRIL 18TH
Booby Trap
@ Bolt Underground
515 Washington Ave. S.
Minneapolis
9pm / 21+ / $5
The Twin Cities lesbo nightlife is fascinatingly varied, with everything from chic to leather. The Booby Trap (heh heh) is just one of a new string of girly nights popping up around the city, bringing the XX-chromosome crowd and their pals out in force. Sure, Booby Trap is definitely a home base for the girl-meets-girl crowd, but this joint also welcomes good-timers of all persuasions.
CLICK THE IMAGE FOR THE BOOBY TRAP FACEBOOK EVENT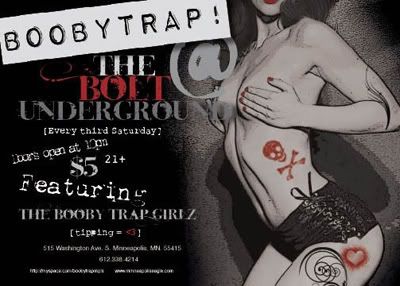 SATURDAY APRIL 18TH
Menergy
@ Club Jager
923 Washington Ave N
Minneapolis
9pm / 21+ / Free
A bubbly thrust of human dance lust! A powerforce of classic and fresh dance ooze! Keep your body grooving, and your sex appeal at an all time high at this months legendary boy's night known as Menergy! No, it's not the name of a porn, but the hairy, thrusting brainchild of DJ Grandmother Grant and video artist Time Squid. Tonight's edition features special guest Arlekeen rocking the clubhouse, as well as video artist Lindsey Borg. Hott!
Click HERE for the Jager Myspace!
SATURDAY APRIL 18TH
Idle Hands/Communist Daughter/Nightinghales
@ 331 Club
331 13th Ave NE
Minneapolis
9pm / 21+ / Free
Need something to brighten up the already fabulous weekend forecast? Check out The Idle Hands, whose latest album
Loaded
, (with a title track that is all over 89.3 The Current) is a sunny dose of wry, catchy pop just begging to be blasted out of your car this summer. The band's punchy sound comes with just the right amount of jangle, which you can see for yourself when the group plays Saturday at the 331 accompanied by Communist Daughter and the Nightinghales.
CLICK THE IMAGE FOR THE IDLE HANDS MYSPACE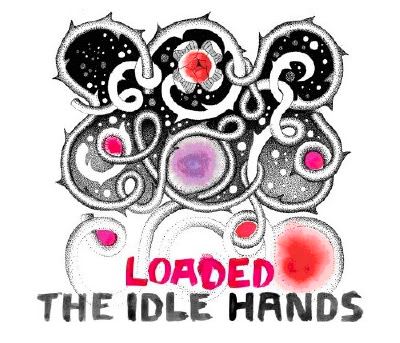 SATURDAY APRIL 18TH
MPLS LTD Party
@ Turf Club
1601 University Ave. W.
Minneapolis
9 PM/ +21/ $6
Local label, MPLS LTD, celebrates it's 10th anniversary in St. Paul tonight. With a killer local line-up of electro, rock, shoegaze, indie and psychedelic bands, the party's sound dips the stick into nearly every genre. Live performances from MPLS LTD label dwellers, First Communion Afterparty, Strange Lights, Mercurial Rage, To Kill a Petty Bourgeoisie, Basement Apartment and Grey Skies. Between the sets, DJs Tim Ritter and Matt Werner hold down the dance floor for an intensely satisfying night of musical hodgepodge. And as if the bands weren't enough, paid admission also snags you a copy of the limited edition MPLS LTD 7" vinyl compilation. Party on LTD!
CLICK THE IMAGE FOR THE MPLS LTD MYSPACE
Mercurial Rage photo by Digital Crush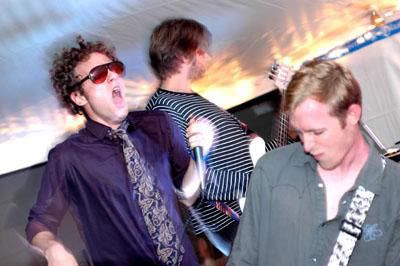 VOLTAGE MUSIC PICK: MARIA ISA
Voltage headliner
Maria Isa
is an explosive entertainer and fierce lyricist delivering a percussive, raw, and uptempo experience with a powerful combination of hip hop, Reggaeton, and R&B. Unleashing hot beats and sultry vocals at skull-crunching decibels, this Latina scene queen is quickly becoming a voice to be reckoned with. Best of all, Maria Isa and band will be sporting custom threads by Jodelle Gerdes. If that name seems somehow familiar, it's because Jodelle's cousin is Voltage/Project Runway alum Katherine Gerdes!
CLICK THE IMAGE FOR THE VOLTAGE SITE
Photo by Nic Marshall for Voltage 2009
TUESDAY APRIL 21ST
JagerCon: Sci-Fi Tuesdays
@ Clubhouse Jager
923 Washington Avenue N.
Minneapolis
Every Tuesday
10 p.m. / 21+ / Free
Join hosts Kate Iverson (l'étoile magazine, Secrets of the City) and Beth Hammarlund (l'étoile magazine, A Tiny Machine) every Tuesday Night for JagerCon! JagerCon is a weekly sci-fi party featuring screenings of classic nerdy movies and television shows such as Buffy, Firefly, V, Star Trek, Blade Runner, Forbidden Planet and more -- topped off with 2-4-1 cocktails all night served by Star Captain Paul!
Mingle with like-minded sci-fi geeks, discuss D&D strategies, and use that Captain Picard impression you've been perfecting to pick up chicks at the bar. Snort-laugh the night away while bragging about your MMORPG addiction and enjoy a cozy, nerd-friendly environment.
Kate and Beth are life-long sci-fi fans who also dabble in art and fashion. They appreciate Joss Whedon, Karl Lagerfeld, and Matthew Barney on the same level. They can also party like Sci-Fi Conventioneers. Kate and Beth strive to unite the segmented nerd culture of the Twin Cities the only way they know how: with alcohol and awesome Sci-Fi entertainment.
Upcoming Events:
Tuesday, April 21st: War of the Worlds (original)
Tuesday, April 28th: Dark City
Tuesday, May 5th: Doctor Who & The Daleks (1966)
Tuesday, May 12th: Evil Dead II
Tuesday, May 19th: Aliens Double Header
Tuesday, May 26th: Zardoz
For more info, visit
www.jagercon.blogspot.com
L'ETOILE NEWSWIRE
Tickets are going FAST for both Laura Fulk's Suffocate Fashion Show AND Voltage: Fashion Amplified! Get yours ASAP if you don't want to miss two of the most anticipated events of
MNFashion Week
!
Keep your eyes peeled for our full Fashion Week Guide, coming out THIS SUNDAY!
To buy tickets to SUFFOCATE click HERE


To buy tickets to VOLTAGE click HERE
Vid from Voltage 2008 by David De Young
Kingman Studios Robbed!
Say it isn't so! Famed party-thrower and l'étoile BFF, Brant Kingman, informed us that his Northeast art studio was broken into last weekend. Says Kingman, "If you see somebody hawking Persian carpets and DeWalt tools, and keeping tabs on sales with a WinBook laptop, please give me a call at 612-306-4597"
CLICK THE IMAGE FOR THE KINGMAN STUDIOS SITE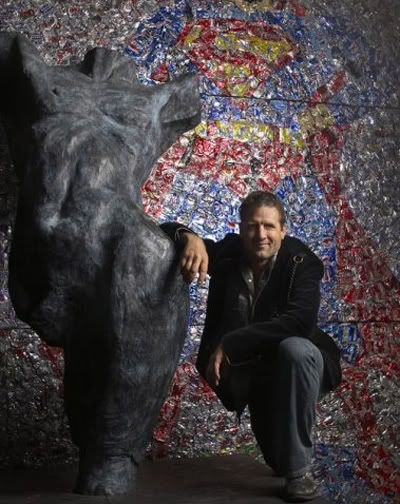 GUEST BLOGGER: A TINY MACHINE
Beth Hammarlund talks girl crushes!
another girl crush for the list...sort of
Michelle Obama. Carine Roitfeld. Daphne Guinness. Jane Espenson. The sisters Mulleavy. The Girl Crush is nothing new to me. Whether it's talent, style, or just that certain...I don't know what, I always have some new obsession on my radar. Lately I've really been into Dasha Zhukova's look. I know that she's the point of some controversy, and I'm not sure what she has to offer other than slamming good looks and a kick ass wardrobe, but right now, that's enough for me. I want her clothes. Especially her Rodarte.
CLICK THE IMAGE FOR THE TINY MACHINE SITE
GUEST BLOGGER: LE PETIT CONNAISSEUR
Jahna Peloquin previews the HBO remake of Grey Gardens!
I'm so very excited to see the new film version of
Grey Gardens
this weekend when it premieres on HBO. The film stars Drew Barrymore and Jessica Lange as the mother-daughter, accidental style icons both named Edith Bouvier Beale (the aunt and cousin of Jackie Kennedy). The 1975 documentary has long been a huge influence to fashion designers and stylists, and the film fills in the backstory on the duo before their legendary fall from riches to glamorous ruins.
Click HERE to read the rest of the article.
What's What Editor: Kate Iverson
Contributing Writers: Lacey Prpic Hedtke, Robyn Lewis, Juleana Enright, Kate Iverson, Beth Hammarlund, Jahna Peloquin

CONTENT © L'ETOILE MAGAZINE 2009